9 British Artists & Designers Experimenting With Light
Embracing the intangibility of light and engaging with its ability to change our perception of spaces, numerous artists and designers have experimented with the medium over the centuries. Light has been used for architectural effect throughout human history; however, the modern concept of light art emerged with the development of artificial electric incandescent light sources and experimentation by modern artists of the Constructivist and Bauhaus movements. Something Curated takes a closer look at nine contemporary British artists, designers and architects who innovatively employ light in their work.
United Visual Artists (Matt Clark, Chris Bird & Ash Nehru) || Artists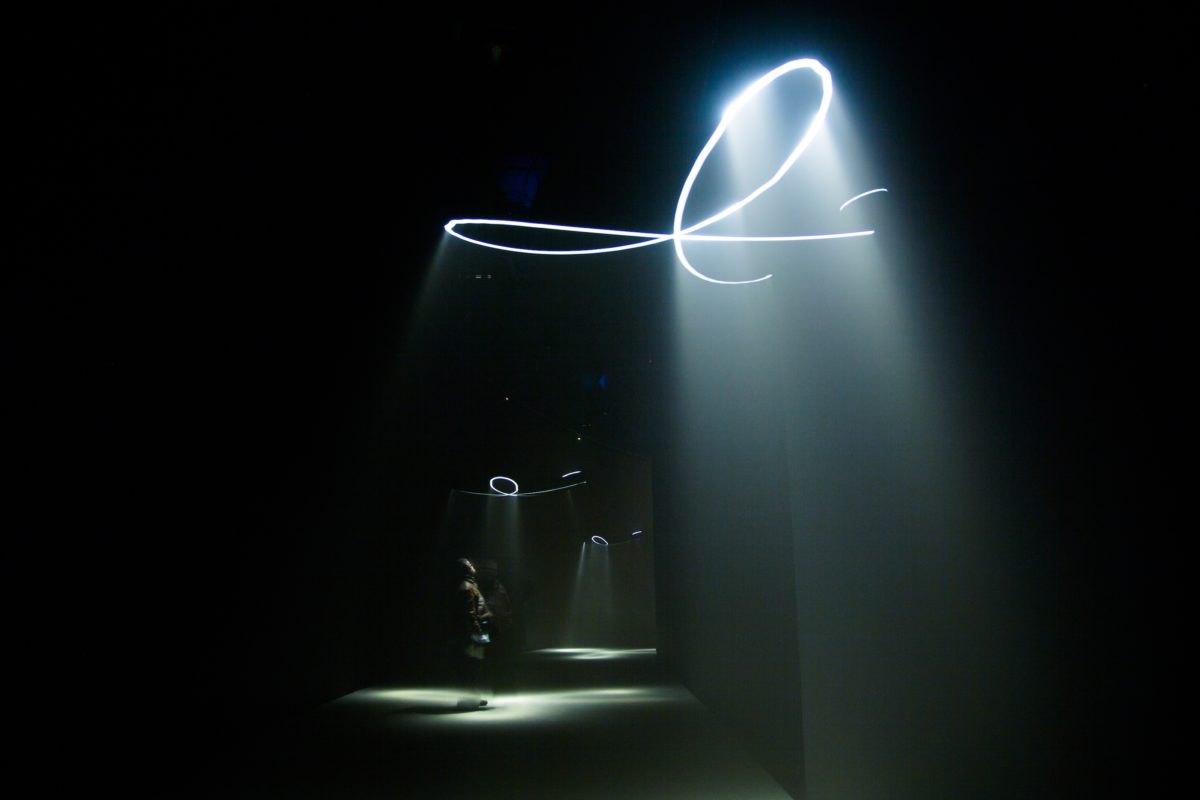 United Visual Artists (UVA) is a London-based collaborative art practice founded in 2003. Their broad body of work encompasses wall-based pieces, sculpture and large-scale, site-specific installation. In 2014, the Barbican commissioned UVA to create a new work for the Curve. Coinciding with their 10th anniversary, the collective produced Momentum, an immersive installation that combined light, sound and movement. Drawing on physics and digital technology, UVA turned the Curve into a spatial instrument, installing a sequence of pendulum-like elements throughout the 90 metre long gallery to create an evolving composition of light and sound. The pendulums, sometimes moving in unexpected ways, projected shadows and planes of light across the 6 metre-high walls and curved floor of the space.
John Pawson || Architect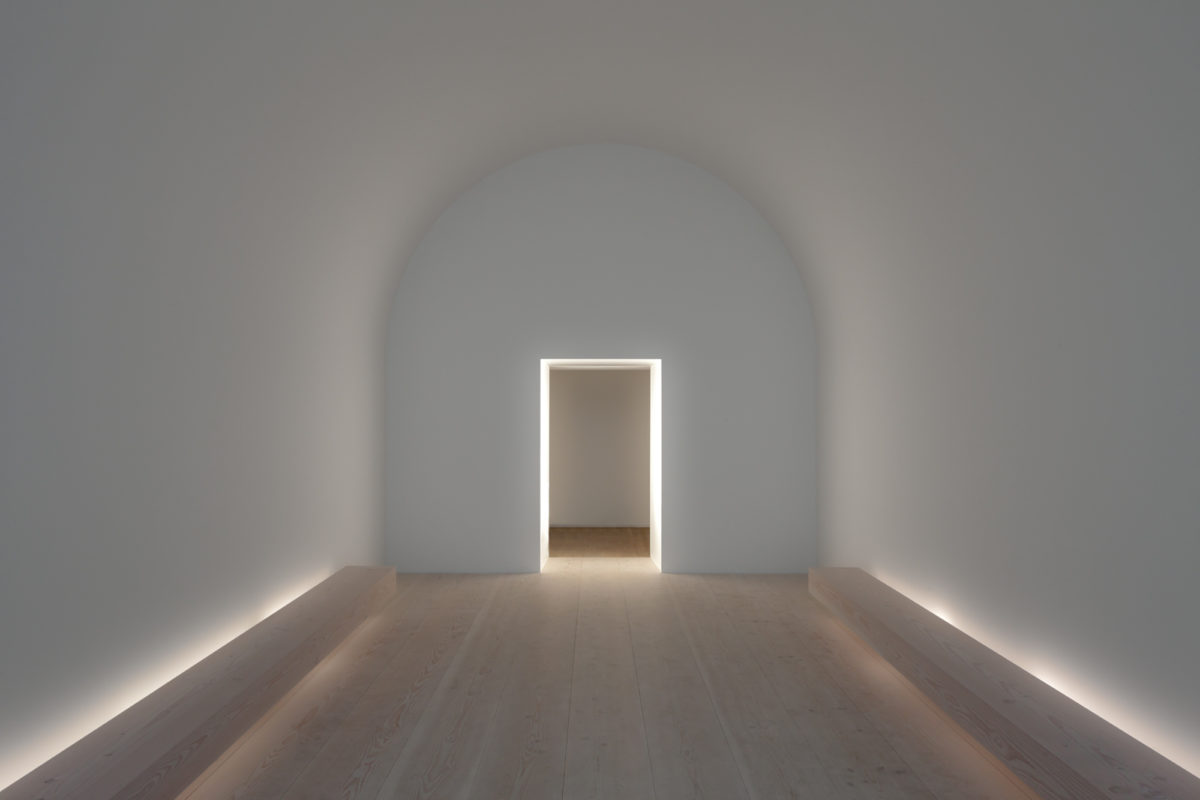 The British architect John Pawson is a champion of the simple expression. He cites Le Corbusier's assertion that "Light and shade are the loudspeakers of [the] architecture of truth, tranquillity and strength," as influential to his practice. Pawson is often affiliated with Minimalist aesthetics but Minimalism in itself has never been a goal for the architect. The core of his architecture is about exploring the fundamental challenges of space, proportions and materials. To Pawson, the encounter between wall and floor is just as architecturally vital as the distribution of space. He eliminates superfluous features and reduces design and form in order to get at the essence, committed to the wealth of expression found in the dispersal of light or the texture of a surface.
Haroon Mirza || Artist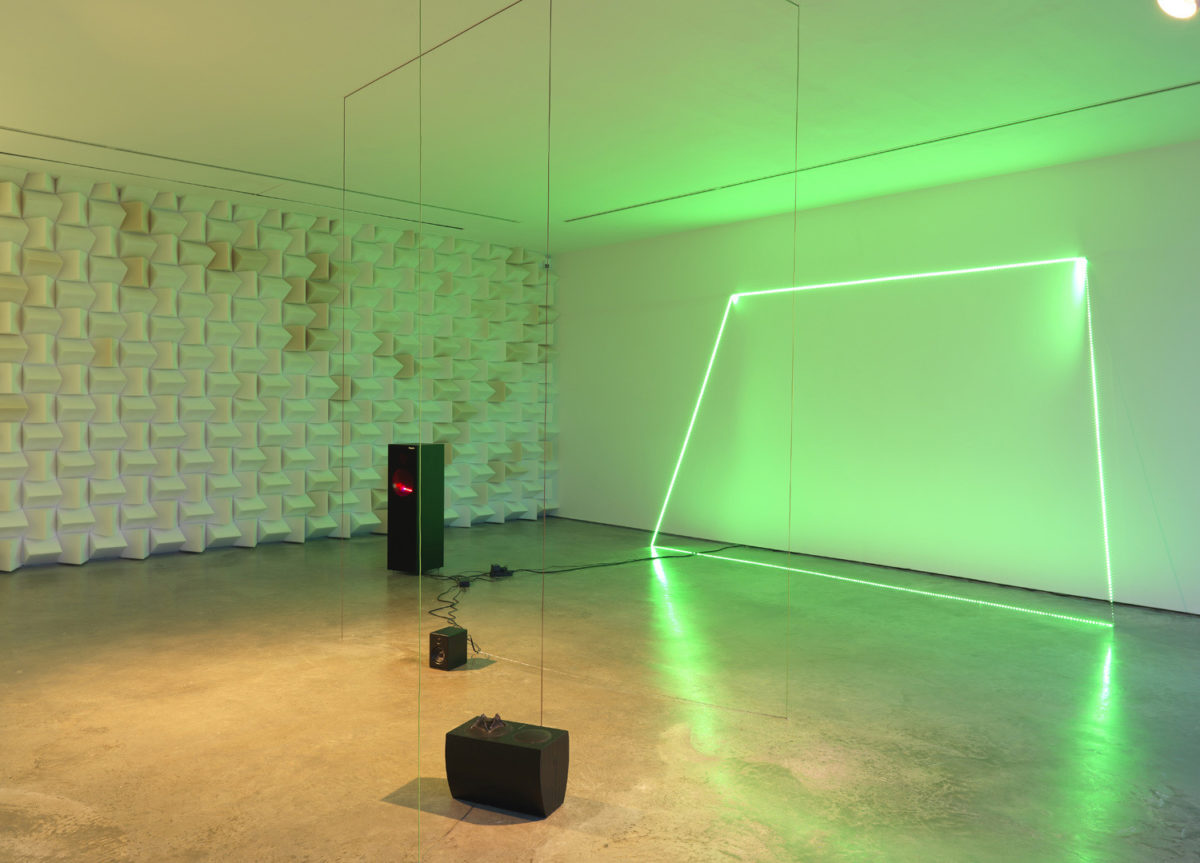 Haroon Mirza's works test the interplay and friction between sound and light waves and electric current. He devises kinetic sculptures, performances and immersive installations, such as The National Apavillion of Then and Now (2011) – an anechoic chamber with a circle of light that grows brighter in response to increasing noise. An advocate of interference, in the sense of electro-acoustic or radio disruption, he creates situations that purposefully cross wires. He describes his role as a composer, manipulating electricity, a live, invisible and volatile phenomenon, to make it dance to a different tune and calling on instruments as varied as household electronics, vinyl and turntables, LEDs, furniture, video footage and existing artworks to behave differently.
UniversalAssemblyUnit (Samantha Lee, William Gowland, Patrick Morris & Zhan Wang) || Designers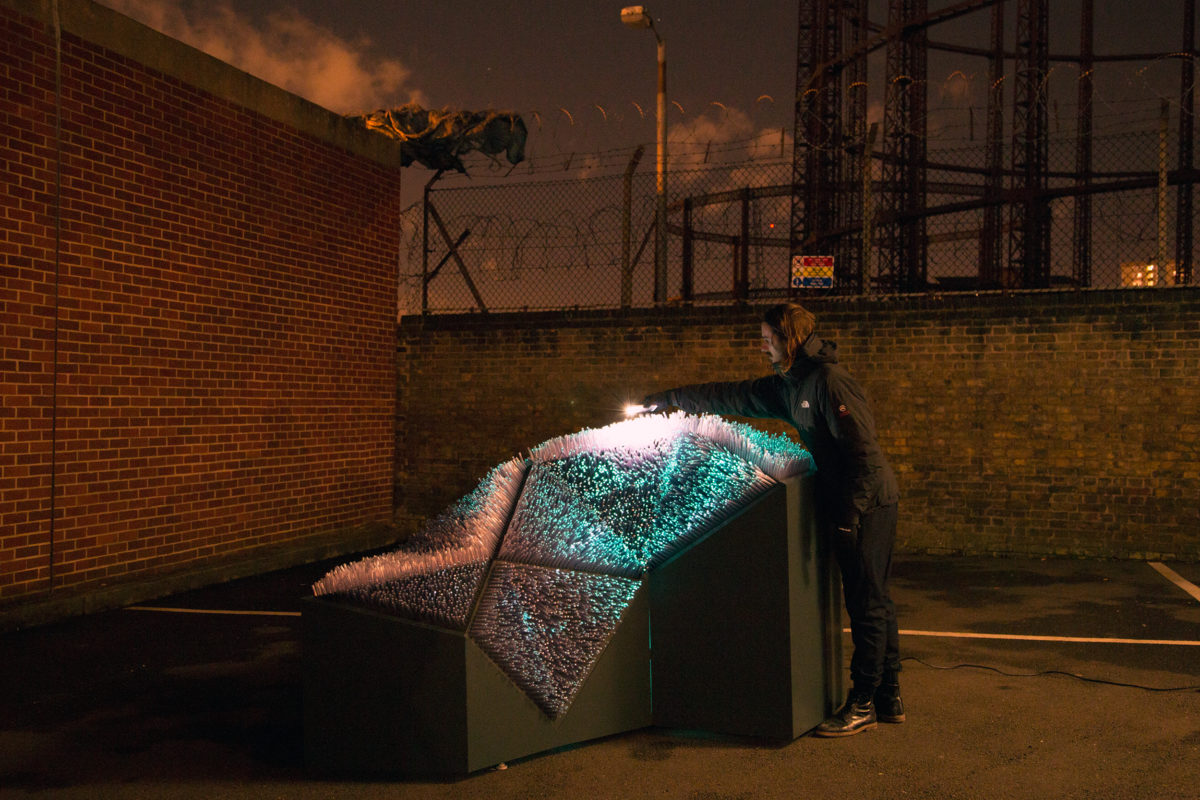 Co-founded by Samantha Lee, UniversalAssemblyUnit is a creative design studio based in east London. The studio is interested in an alternative spatial practice that addresses the design and experience of physical environments in today's world of virtual realities. As a group of architects, artists and creative technologists, they have a multidisciplinary approach, collaborating to produce interactive installations and experiences. Working both in the public and private sector, the studio offers design consultation and conceptual development, through to manufacturing and installation. Previous clients and collaborators include iGuzzini, London Contemporary Orchestra, AND Festival, Foxall Studio, Sonar Festival, TANK, and Unknown Fields Division.
Ann Veronica Janssens || Artist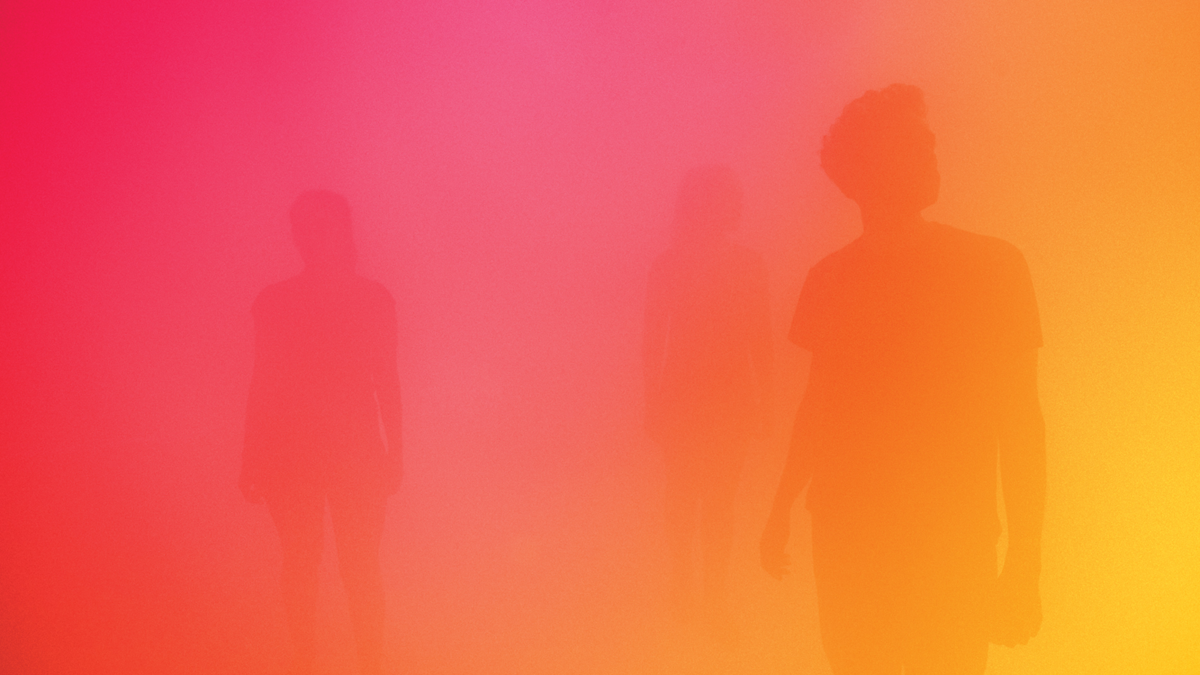 Adopting the visual languages of science and Minimalism, Ann Veronica Janssens' work suggests that all perception is fragile at best. Creating installations, projections, immersive environments, urban interventions, and sculptures, Janssens explores the sensory experience of reality. Space, distribution of light, radiant colour, and translucent or reflective surfaces all serve to reveal the instability of our understanding of time and space. In 2015, Janssens developed an installation for the Wellcome Collection, invading the gallery with a coloured mist. In the space, colour, achieved with lighting filters, was caught in a state of suspension, obscuring any detail of surface or depth.
Cerith Wyn Evan || Artist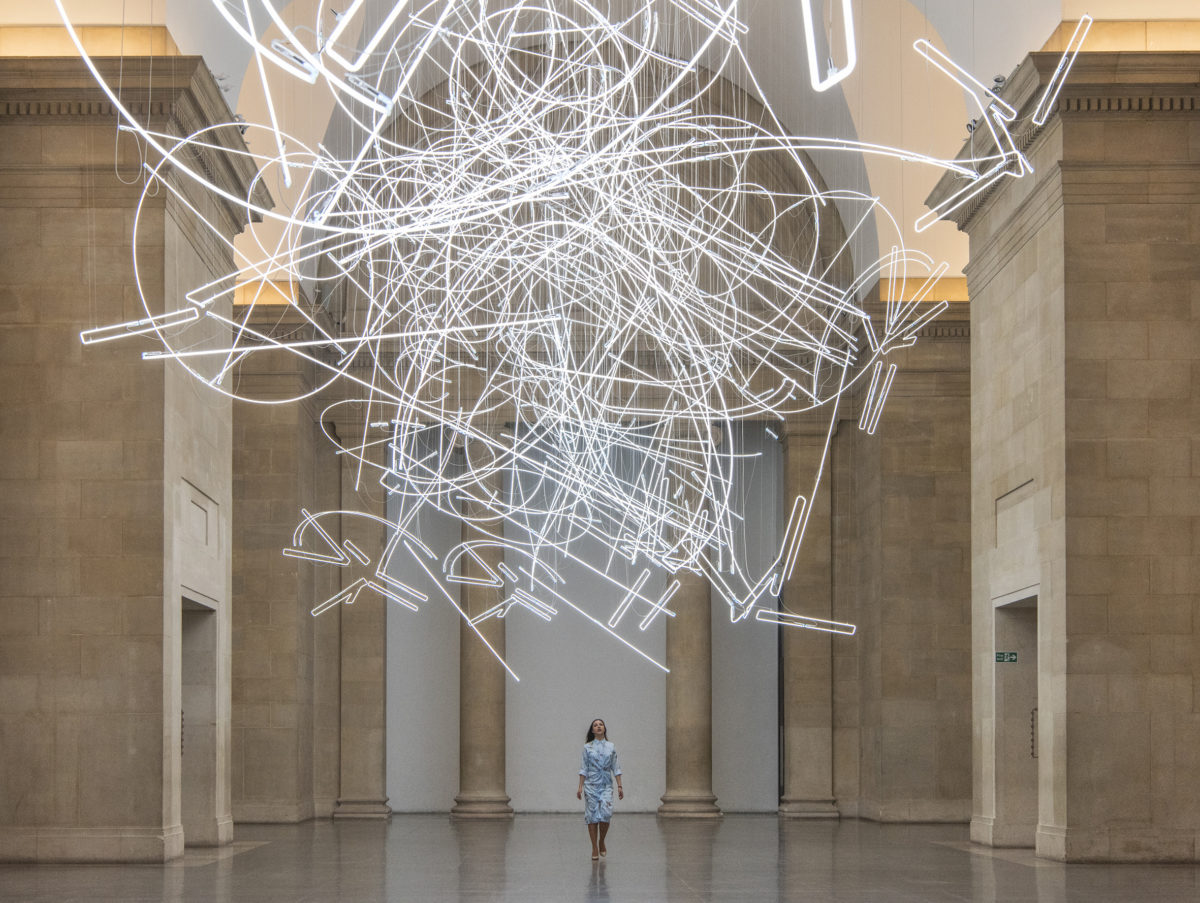 Cerith Wyn Evans began his career as a filmmaker producing short, experimental films and collaborative works but since the 1990s has created artworks that focus on language and perception, with a precise clarity towards their manifestation in space. He employs strategies of exhibition making that are often site-specific, viewing exhibitions as a catalyst to produce a reservoir of possible meanings and discursive experiences. His works harness the potential of language to create moments of rupture and delight, where desire and reality conjoin, visible in his on-going series of neon text sculptures, where he uses favourite passages of text or the subtitles from films to create open-ended, powerful sculptures that create a retinal after-image in the viewer's mind, long after their initial encounter.
Joseph Bennett || Production Designer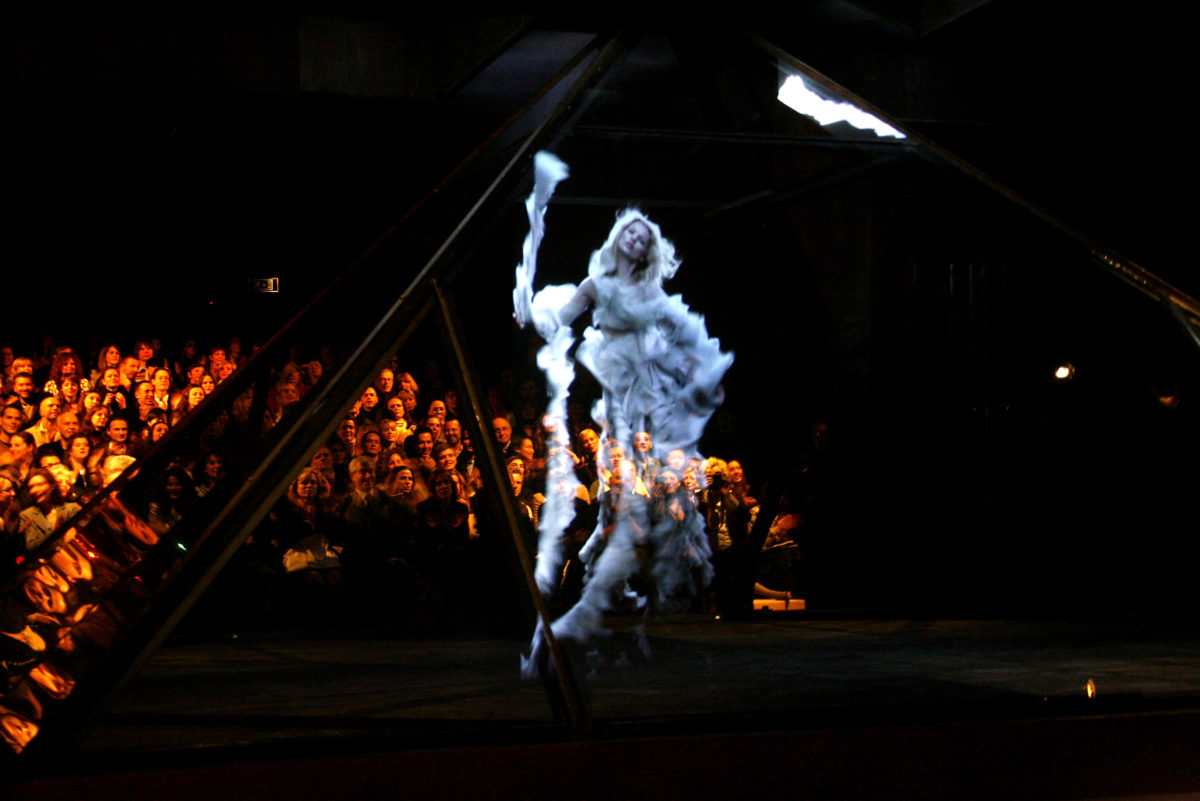 Production designer Joseph Bennett creates extraordinary environments, spanning sets for fashion shows, photoshoots and feature films, as well as exhibitions, experiential retail spaces and events. Immersive and meticulously detailed, Bennett's works offer a convincing narrative, or as he describes it, "3D poetry". Amongst his repertoire of notable projects, Bennett collaborated with fashion designer Alexander McQueen for many years, developing a series of visionary sets over the course of twelve seasons, including the iconic Kate Moss hologram, and the Voss show, featuring a nude Michelle Olley reclining inside a glass box with hundreds of live moths.
Gabriel Hartley || Artist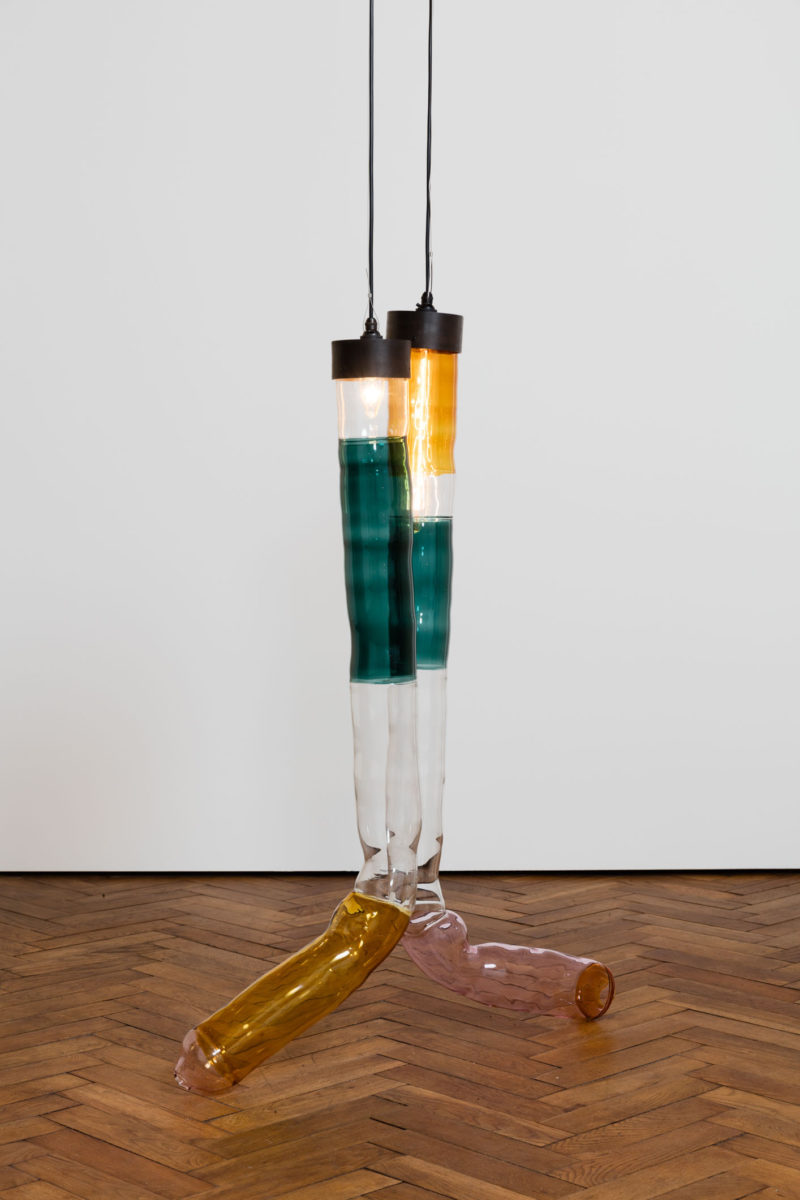 Gabriel Hartley's work often features optical effects and markings on highly textured surfaces. Paintings present impasto surfaces characterised by bold, linear brushstrokes, organic, elemental shapes and a complex palette. Often placed side by side, both the artist's paintings and sculptures find a common ancestry in their inception. In Light, exhibited at Studio Leigh, the artist presents a new direction, a departure from the canvas, painting instead directly onto glass. These painted glass slabs are framed by steel structures; some stand fully as tables, others 'sit' half collapsed or 'lean' angled against walls ready to be lit to holographic effect by attached or suspended hand-blown glass lamps mimicking bodily forms. Hartley observes the interdependence between these objects through the prism of "human relationships," one reliant on the other for activation.
Anthony McCall || Artist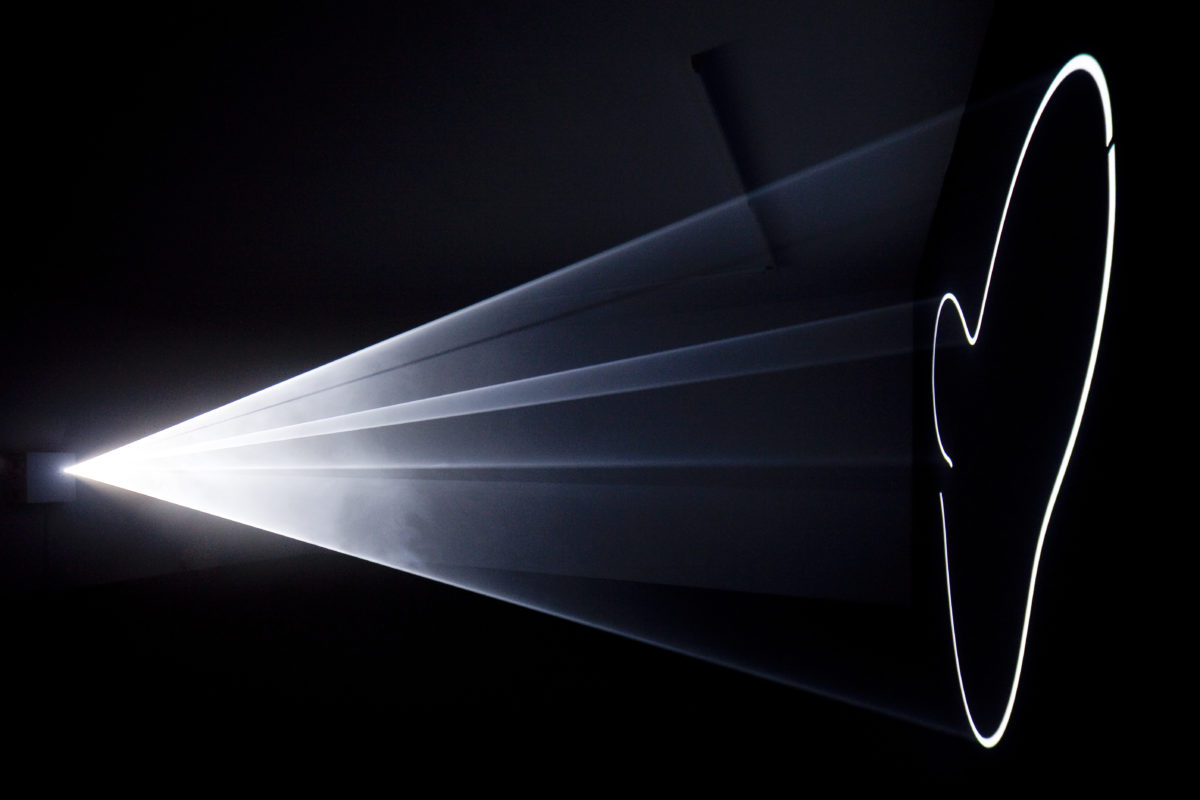 Anthony McCall is a British-born New York based artist known for his 'solid light' installations, a series that he began in 1973 with Line Describing a Cone, in which a volumetric form composed of projected light slowly evolves in three-dimensional space. Echoing the stylistic concerns of Structural filmmakers, who placed emphasis on form over content, McCall deconstructs film to its principal components – light and time – removing sound, screen, and storyline. The Solid Light Films are presented in darkened, haze-filled rooms, where the projected beams of light are revealed as three-dimensional planes that sweep through the space, or volumetric forms that incorporate the spectator.
Feature image: Anthony McCall, Line Describing a Cone, 1973 (via Julia Stoschek Foundation)