Interview: Chef Merlin Labron-Johnson On The Evolution Of Portland & Clipstone
Following several years working in kitchens across Europe, perhaps most formatively at Kobe Desramaults' In de Wulf, Merlin Labron-Johnson was ready for a move to London. His first project, Portland, opened at the beginning of 2015 to critical acclaim, and the following summer Clipstone was born. Extraordinarily, Labron-Johnson received a Michelin star when he was just twenty-four, nine months after opening his first London restaurant. Something Curated met with the talented chef to learn more about his achievements, influences, and his favourite places to eat in London.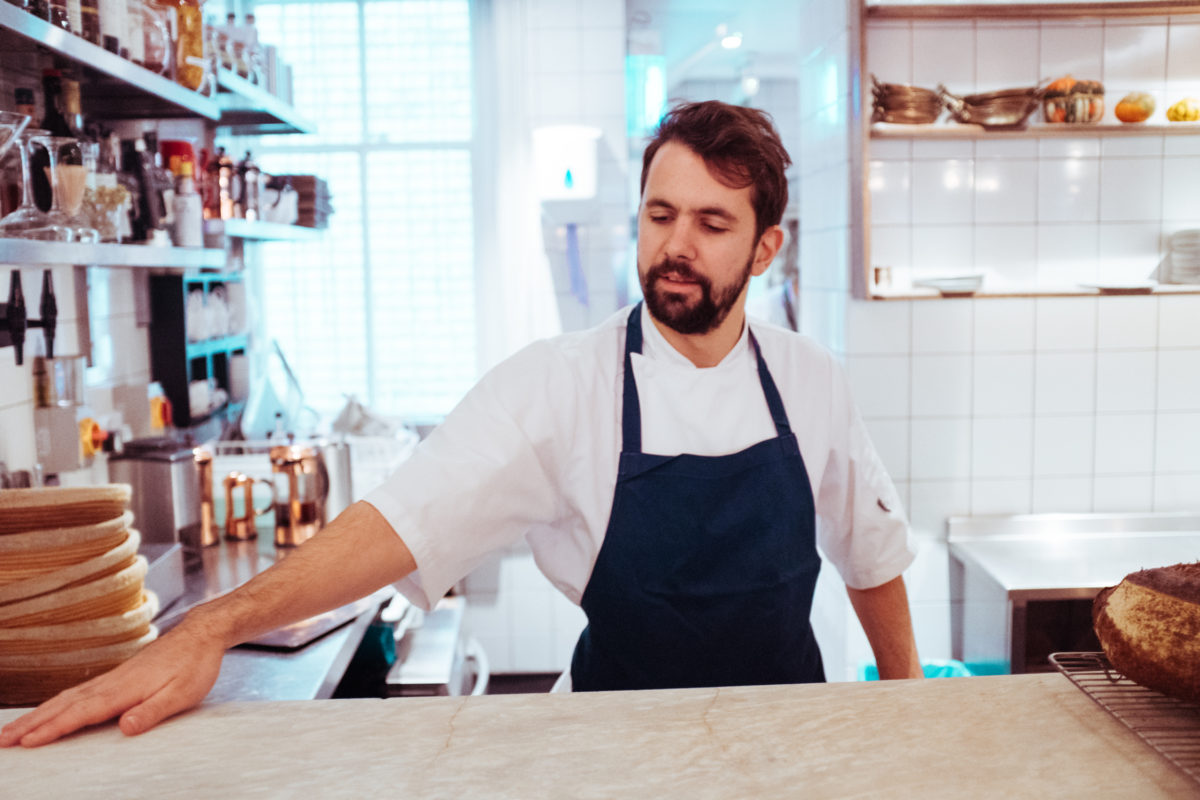 Something Curated: Could you tell us a bit about your background and how you entered this field?
Merlin Labron-Johnson: I grew up in South Devon and, when I was about 16, I helped out at my school kitchen, assisting the cook make lunch for the students, and it was part of some deal whereby I didn't have to pay for school lunches if I helped. I went to a slightly alternative school; it's quite complicated to explain, but we didn't have to go to lessons, we were encouraged to but we didn't have to and towards the end of school I found a lot more excitement in the kitchen than I did in the classroom. As soon as I was old enough to work I got a part-time job in a cookery school and then I went from there to work in a Michelin-star restaurant, where I started taking it a lot more seriously – that's the short story.
SC: You spent a lot of time working in Europe prior to opening your restaurants in London – how has this influenced your work?
MLJ: Massively – I think one of the reasons I went abroad was to be able to learn about things that weren't happening in England and bring them back here. I worked in three different countries and in each country I worked in different restaurants that all had diverse styles but the overall European cooking style is kind of common, so in France I learnt the classic traditional techniques that sort of go with Michelin-star kitchens, and I learnt how to do things the way they've been doing them for hundreds of years, especially things like sauces, and working with game. Cooking in the Alps you work with nature and the seasons, a lot more than we did in England in those days when I left, we do a lot more now, as well as foraging for wild food. 
SC: What was your experience like working at In de Wulf?
MLJ: That was a really formative period for me. We worked with produce that came from farmers and local ingredients that came from a one hour driving radius, so we didn't even use lemons and stuff; we had to create fermented juices and vinegars for acidity and we would get in the Jeep and go foraging everyday. We learnt lots about preserving, curing, pickling and things like that.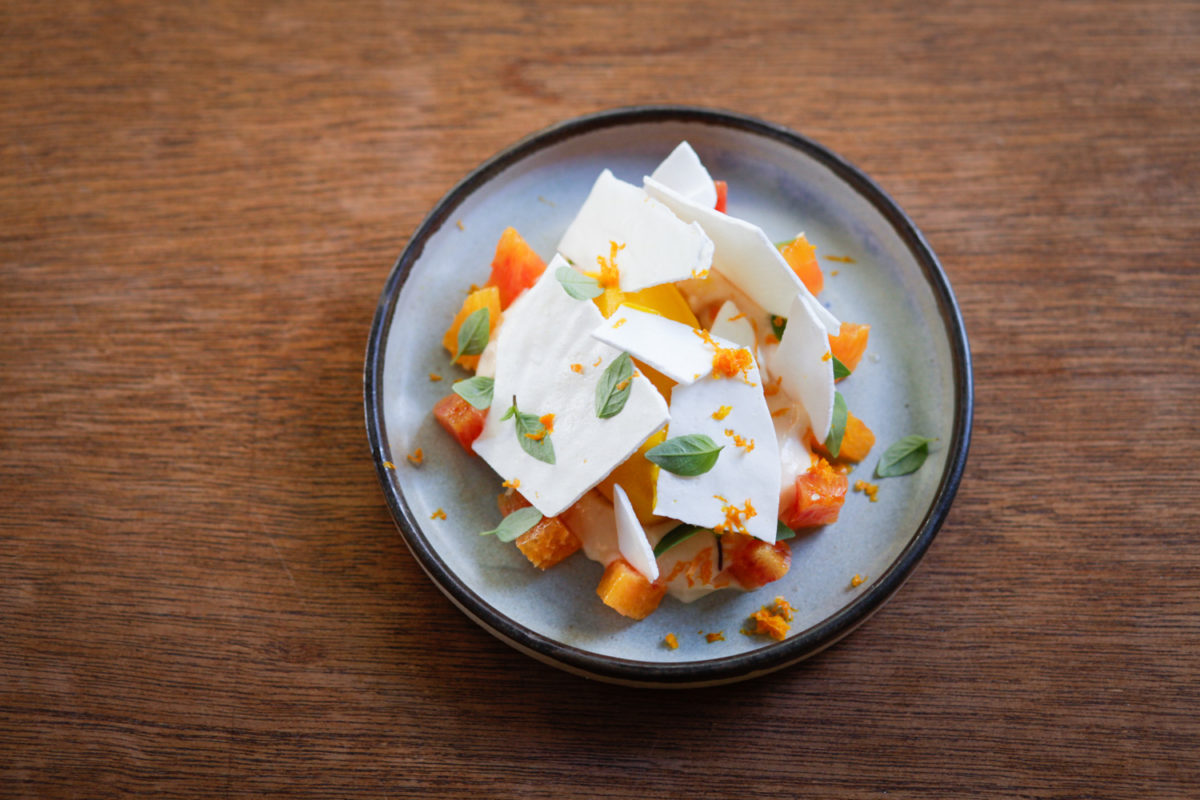 SC: How did the idea for Portland come about?
MLJ: It was quite spontaneous actually; I was approached by two people who wanted to open a restaurant in London. Collectively, we weren't sure what type of restaurant we wanted it to be, but they had a site and I had some ideas and we began with a menu that's a long way from what we are doing right now. The restaurant that we are sitting in has evolved organically over the course of a few years just by figuring out what we are comfortable cooking within these four walls, and what our customers want to eat. 
SC: What was the vision behind Portland and now Clipstone? Is there an ethos or narrative that connects the two?
MLJ: Well, Portland won a Michelin star and became a restaurant that was a bit more like a special-occasion-kind-of-place, and we wanted to create somewhere close by which we felt people could go to say once a week, like a real neighborhood restaurant, to create a point of difference between them. A relaxed sort of fine dining restaurant and then a bistro, the kind of place where we would like to go and eat on our night off. The products we use are the same quality and from the same suppliers but slightly less noble ingredients, like here in Portland we might use lobster and truffles, whereas there we worked with slightly cheaper or less noble cuts of meat so we can have a better price point but the cooking is still inventive and exciting.
SC: Have you noticed any trends in the dining scene in recent years, and which do you feel have longevity?
MLJ: I think that the trend for taking really good ingredients and cooking them quite simply, and serving them in a relaxed ambiance with low intervention wines, and food being for sharing, has longevity because a lot of people prefer to eat that way now. A lack of pretention in restaurants, that is definitely the way dining is moving forward.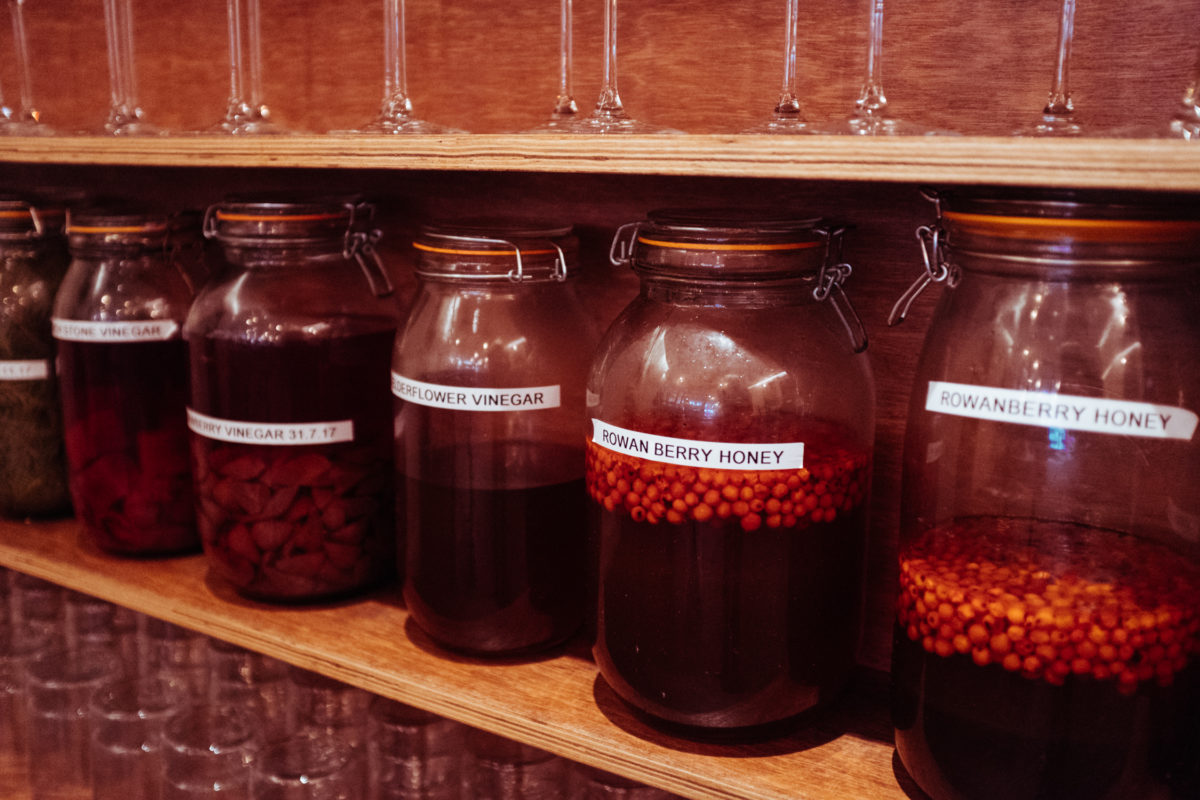 SC: How would you describe your approach to the presentation of dishes?
MLJ: I would say it's quite natural but thoughtful, minimalistic but more thought goes into it than appears on the plate, and I like to have a bit of identity, so you look at the plate and you know it's a Portland plate, so it doesn't look like everyone else's food. When we cook, it's almost like we're presenting a product, we don't manipulate that product too much, we are celebrating how wonderful it is.
SC: How did you decide on the locations for your restaurants? 
MLJ: The guys who own and started this restaurant, they found a site and then they found me.
SC: Do you have any favourite ingredients that you feature regularly on your menus? 
MLJ: I love to cook with vegetables. My favourite season to cook in is autumn; I think partly because of my time spent in the Alps, you feel the seasons very intensely and autumn was the most incredible season there because you have all the wild mushrooms growing, the nuts, the late summer fruits and autumn fruits, the wild game, that for me is the most exciting time to be cooking.
SC: What do you think is unique about London's food offering?
MLJ: It's probably a cliché to say this but you can get exceptional food here; we have so many exceptional restaurants of so many different cuisines and cultural backgrounds. Having visited and lived in other cities, I've never seen something that rivals that.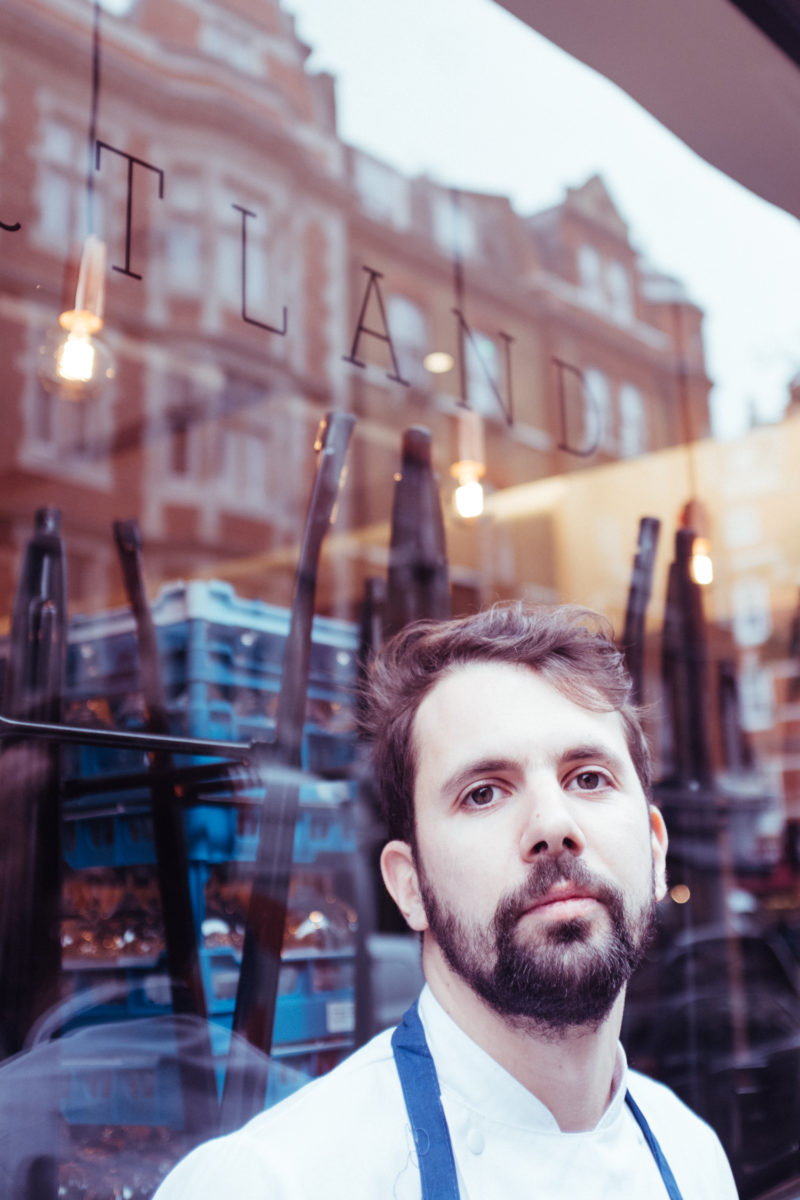 SC: How did you feel being awarded a Michelin star after being open only nine months? 
MLJ: Shocked. Shocked and happy.
SC: You recently did a food-waste collaboration with Skye Gyngell – could you expand on this?
MLJ: We wanted to create a banquet or a feast, using products that were … it's actually hard to describe, when we talk about food like that, we have to say we are cooking with food waste, but food waste sounds a little bit like you're cooking from the bin, whereas is more like looking at every aspect of how we operate as a business and the by product of what we are serving to people in our restaurants. It's about how we can turn it into a really delicious feast and also, things that are rejected, things that people have outgrown, things that people have produced that would normally be rejected by consumers or restaurants, so we really tried to create a feast that was amazing and as delicious as you'd have in any of our restaurants but using things that would normally be overlooked.
SC: Can you tell us about the collaboration you did with Kristian Baumann?
MLJ: I invited Kristian to London because I love what he does but I also was conscious that the scene in Copenhagen is very different to the scene in London and you would probably never get a restaurant like 108 in London, but I think a lot of people would want to experience that kind of food, so it was really exciting to be able to invite him over and allow people to experience what he is doing and also collaborate with him on a menu.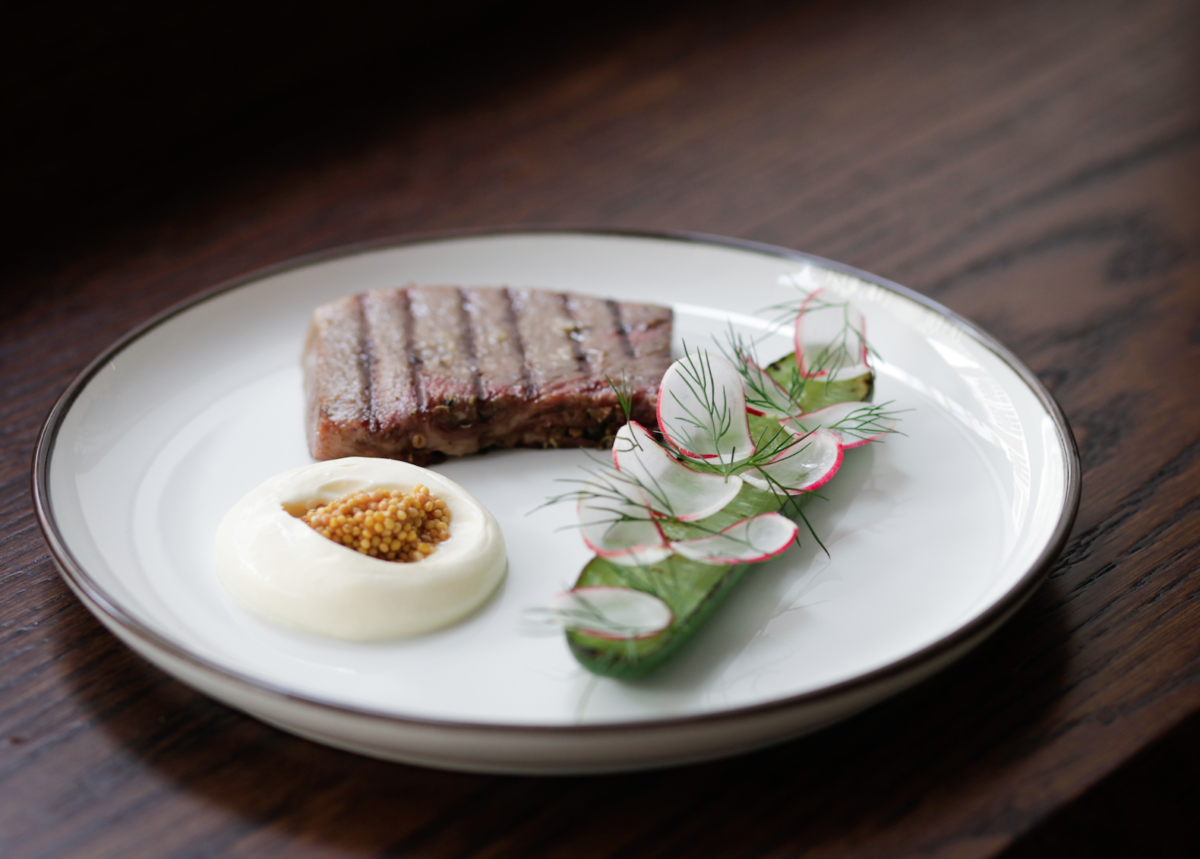 SC: What are you doing when you are not working in the restaurants?
MLJ: I try to get out of town actually, get out to the countryside and go for walks, see my family and friends.
SC: Where are your favourite places to eat in London? 
MLJ: I really like a restaurant in Victoria called A. Wong, the first restaurant where I ever ate real Chinese food so I go back there a lot, and a restaurant in Hackney called Brawn.
SC: What are you currently reading?
MLJ: I'm not currently reading anything but I just finished reading a book by Alan Jenkins who is the editor of The Observer Food Monthly about his childhood called Plot 29: A Memoir, which is very good.
SC: Where would you live if not London? 
MLJ: Probably back in Devon.