Interview: Hayley Cherkas, Fashion Designer
Following her graduate collection, which investigated olfactory experience through draping and translucent fabrics, Central Saint Martins alumna Hayley Cherkas has created a new body of work – her first since leaving university. The London-based designer employs tailoring and couture techniques in her latest collection, which draws inspiration from a slower pace of life. Something Curated met with Cherkas to learn more about her newest output, life after BA, and more.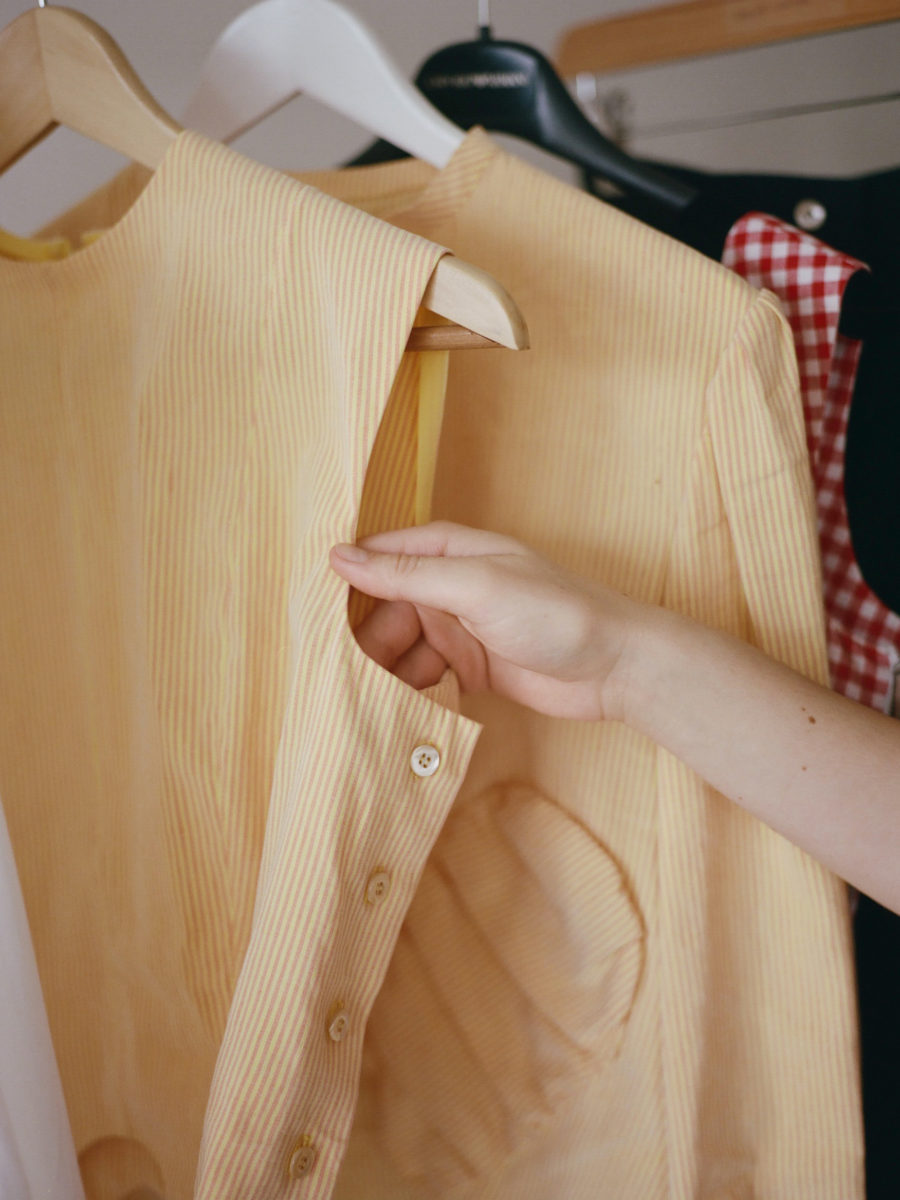 Something Curated: How did you get into this field – is fashion something that's always interested you?
Hayley Cherkas: I always knew I wanted to do something creative. Pretty early on after starting secondary school I made a pair of pyjama pants in a Textiles class and I loved that these quite weird, flat shapes could be pulled together into something three-dimensional and functional. That interest has stayed with me, and patterncutting alongside the design process, seeing these forms develop and come to life in front of your eyes, is a special feeling.
SC: How would you describe the ethos behind your work?
HC: I'd describe my work as considered and crafted, with a feminine, contemporary handwriting. They're quietly playful clothes, cut for confidence and life. The delivery of my work in the most sustainable way possible is also very important to me, from the fabric used to the people that work with them. I'm currently researching local, ethical and sustainable suppliers and manufacturers to move forward with.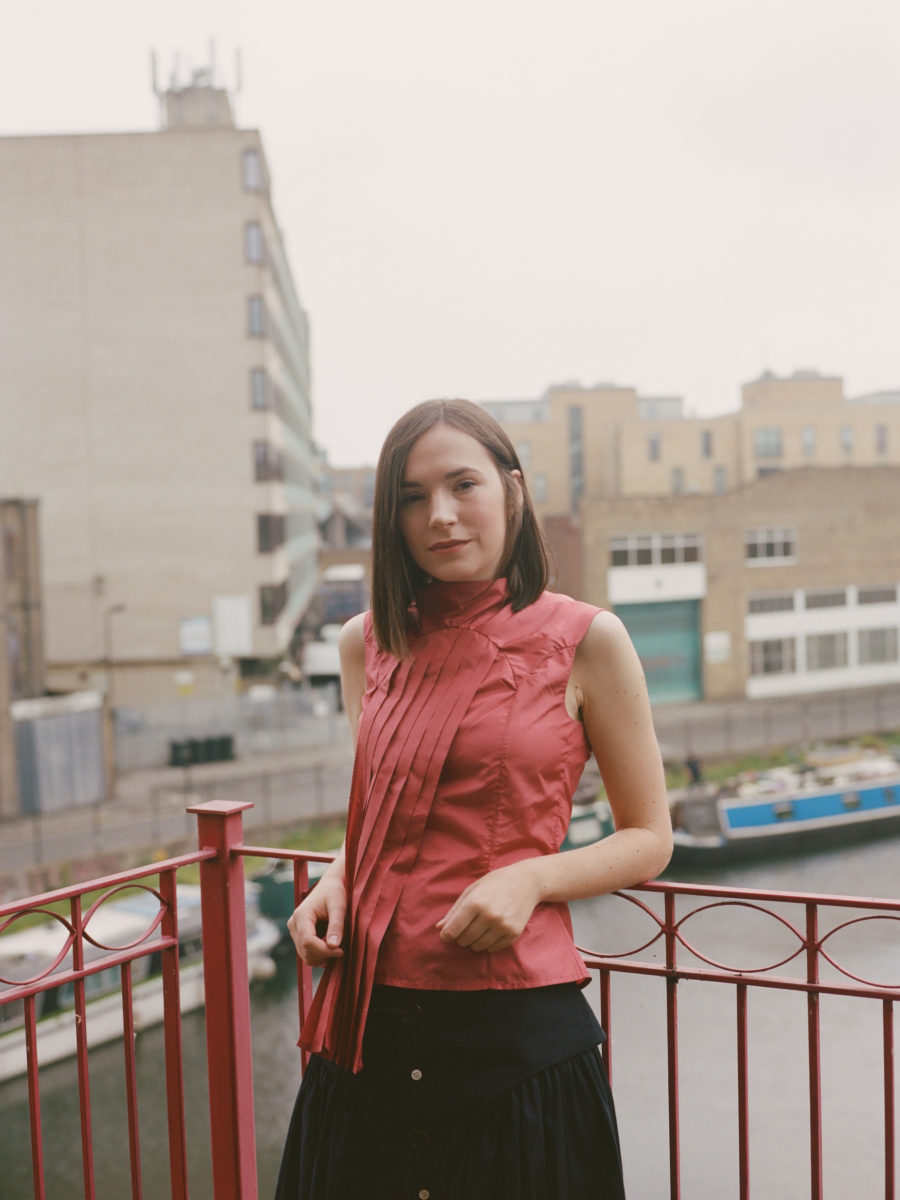 SC: What influenced your graduate collection? What was the thinking behind your colour palette and distinctive choice of fabrics?
HC: My graduate collection stemmed from a period of living back with my family during my placement year. My mum has very little sense of smell, and I realised how often and how differently we were experiencing the same situation. The collection became an exploration of a visual alternative to smell, focusing on domestic settings and the way that light and warmth enters these spaces to stimulate these subdued scents. I drew influence from the ephemeral quality of colour and light in Ramon Casas' painted portraits, and chose a range of fabrics that evoked the gentle light and textures of domesticity.
SC: What are you working on at the moment?
HC: I have just finished a small collection that draws some influence from still lifes, and is developed in response to the pace of life that we're accustomed to living. It utilises tailoring and couture techniques as well as a leaning towards buttons that requires the wearer to dress in a slower and more considered way.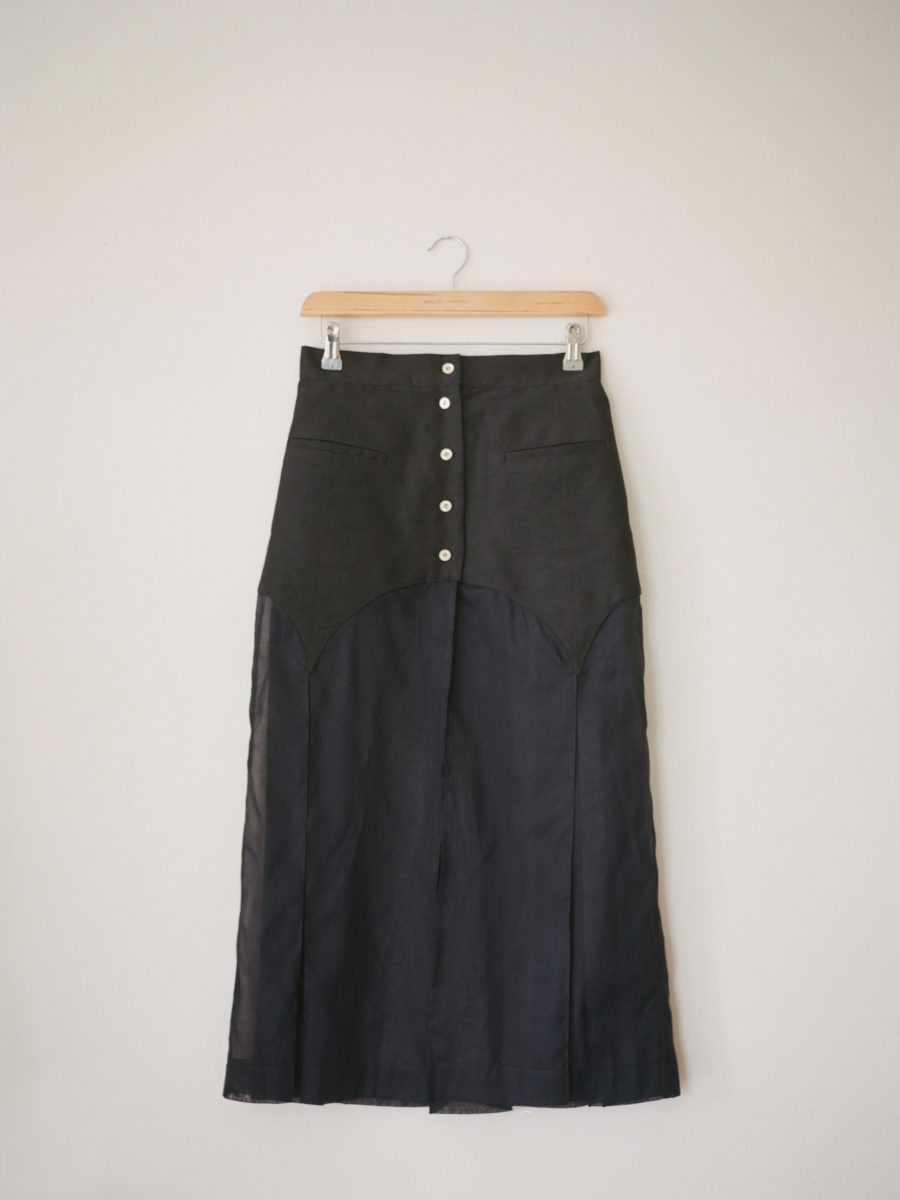 SC: How did your time at Central Saint Martins help shape you?
HC: Central Saint Martins taught me resilience, determination and that it's true that work expands to fill the time given to it. It was so inspiring to meet and work around so many talented people, and seeing how they view the world, sometimes through their own design, was really eye opening.
SC: What has the journey been like since leaving university?
HC: I can't pretend that it's been easy! I always felt that I wanted to work for myself but after leaving university I felt a lot of doubt about my work and tiptoed around the idea instead of going all in. It's been a bit of a rollercoaster but devoting time to the development of the new collection has been very cathartic – I've got my thoughts in order and I'm ready to move forward!
SC: How important do you think it is for young designers to be conscious of the business side of things?
HC: I think it's so important. If you want to make a living out of something that you love, whether within an existing brand or on your own, there are so many factors regarding manufacturing and logistics, amongst others, that have to be considered to give you the best chance of survival. I won't pretend to be an expert because I obviously still have so much to learn, but what I mean to say is that alongside designing there has to be an understanding about how to bring your clothes to life and keep them alive.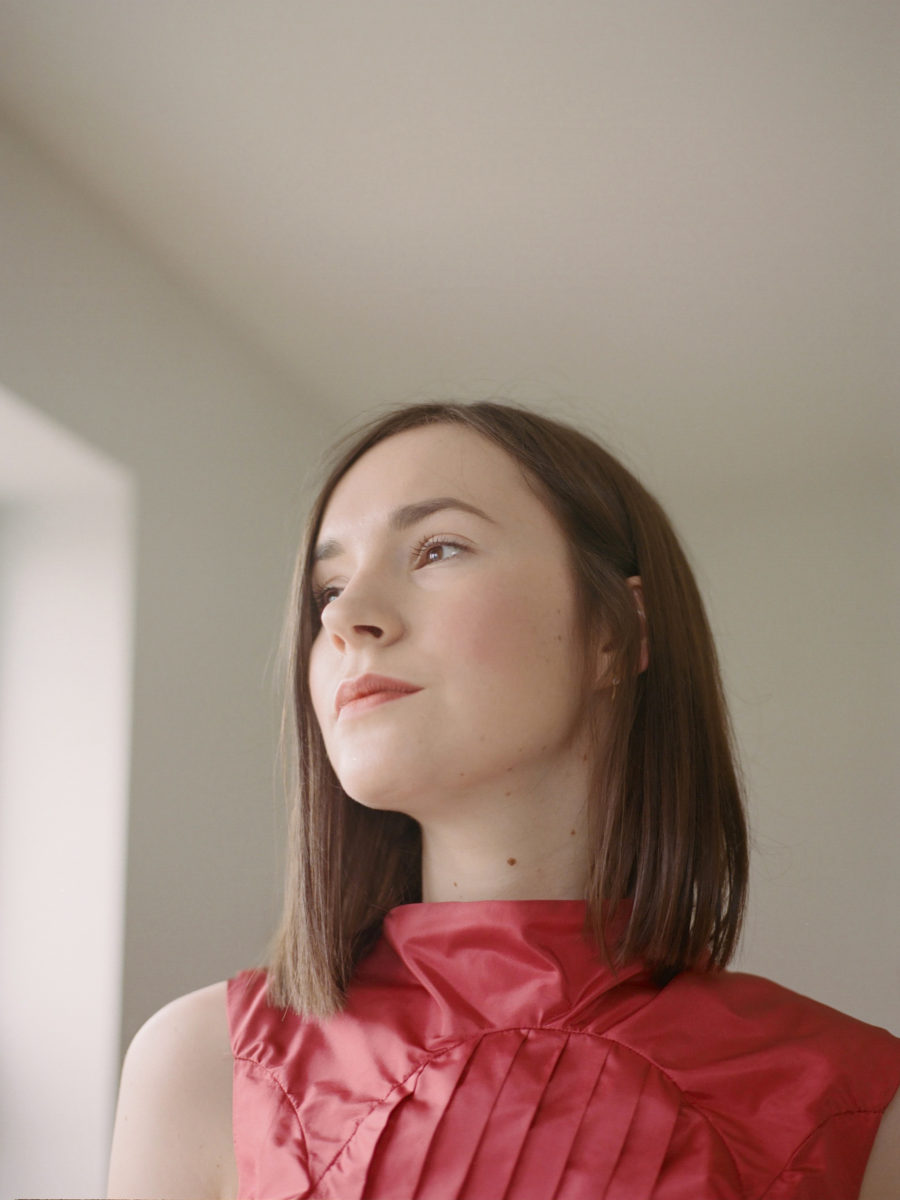 SC: Can you tell us what you have planned with your forthcoming collection?
HC: I'm planning for this collection to be the beginning of my womenswear brand, a starting point to develop into a full range of beautiful, sustainable clothing to be worn by friends, family and those who take a shine to it.
SC: Are there any figures within fashion or the arts that you are particularly inspired by or perhaps you'd like to collaborate with one day?
HC: I have a big Charles James book on my shelf that I return to time and time again – he was an incredibly clever designer. I'm also really inspired by Nigel Shafran's photography, to me his work is thoughtful and quiet but says a lot, and Rinko Kawauchi – the colours and light in her work are mesmerising.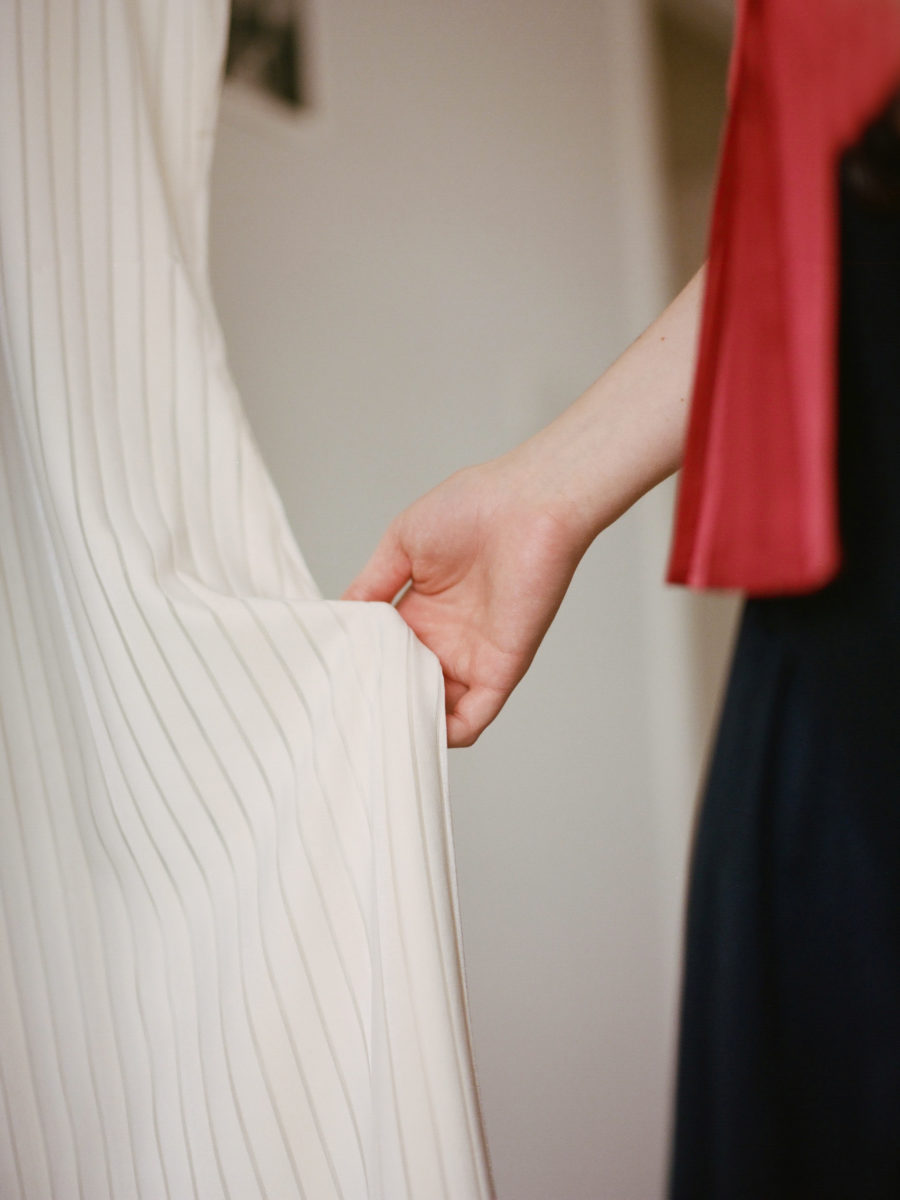 SC: Where are you based in London and what drew you to the area?
HC: I'm spending a lot of time in Broadway Market at the moment, my boyfriend drew me there and it's a beautiful area.
SC: Are there any recent or current exhibitions that you could recommend?
HC: My favourite exhibition of the last few months was the Andreas Gursky exhibition at the Hayward Gallery, that was a great show. I really want to see the Azzedine Alaïa exhibition at the Design Museum too, I couldn't miss it. 
SC: Favourite place to shop in London?
HC: Goldhawk Road, or Berwick Street if I'm feeling, and able to be, fancy.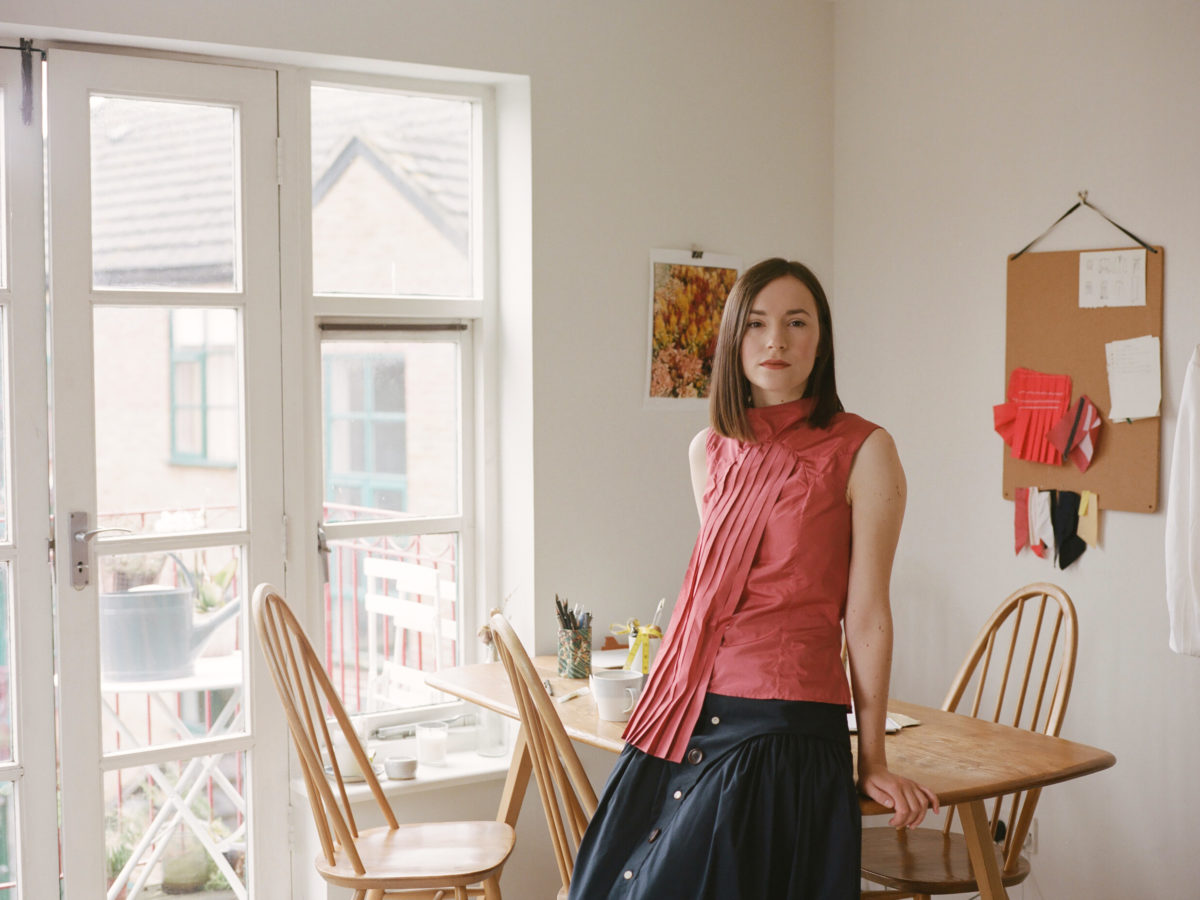 SC: Favourite place to eat/drink in London?
Favourite place to eat at the moment is Okko in Broadway Market. To drink – Wilton's Music Hall, the building is so beautiful. There, or anywhere you can get the sun on your face.
SC: Preferred work attire?
HC: Something comfortable enough that what you're wearing doesn't cross your mind.
SC: What are you currently reading? 
HC: Virginia Woolf's Orlando – it was about time!
Photography by Ana Cuba