Where To Watch Matt Tyrnauer's Studio 54 Documentary In London
Having premiered at Sundance Film Festival this January, Studio 54, directed by Matt Tyrnauer, is a documentary that follows the journeys of club owners Ian Schrager and Steve Rubell along their domination of New York City's nightlife scene in the 1970s. While the nightclub, whose regulars included Andy Warhol, Liza Minnelli, Mick Jagger, Grace Jones, and many more, has been the subject of various documentaries, Tyrnauer hopes to tell the real story. The film includes never before seen footage of the famous party space and interviews with both club owners and the seminal artists who performed there.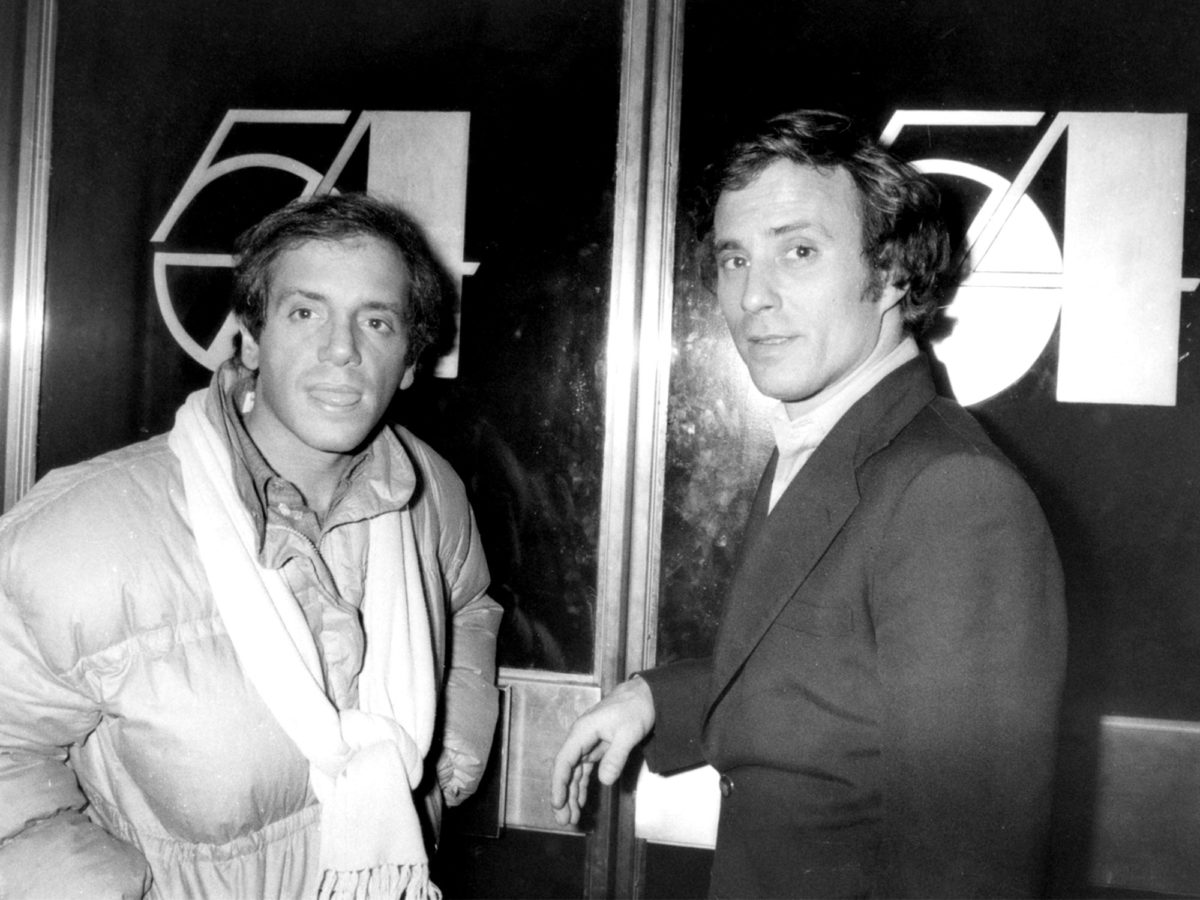 The film's official synopsis reads: "Studio 54 was the epicenter of 70s hedonism – a place that not only redefined the nightclub, but also came to symbolize an entire era. Its co-owners, Ian Schrager and Steve Rubell, two friends from Brooklyn, seemed to come out of nowhere to suddenly preside over a new kind of New York society. Now, 39 years after the velvet rope was first slung across the club's hallowed threshold, a feature documentary tells the real story behind the greatest club of all time."
Studio 54 is now showing in London cinemas for a limited time – book tickets here.
Central London
PICTUREHOUSE CENTRAL
Shaftesbury Avenue, Piccadilly, London W1D 7DH
TUE 19 JUN – 2pm, 4.15pm, 9.30pm, WED 20 JUN – 1pm, 4.35pm, 8.50pm, THU 21 JUN – 2.10pm, 4.30pm, 9.50pm
ICA
The Mall, St. James's, London SW1Y 5AH
TUE 19 JUN – 2.20pm, 6.45pm, WED 20 JUN – 2.15pm, 8.50pm, THU 21 JUN – 4.15pm, 9.10pm
REGENT STREET CINEMA
309 Regent St, Marylebone, London W1B 2UW
SAT 30 JUN – 2pm, 4pm, 6pm, 8pm, MON 02 JUL – 8.30pm
North London
JW3
341-351 Finchley Rd, London NW3 6ET
TUE 19 JUN – 2.30pm, WED 20 JUN – 9pm, THU 21 JUN – 3pm, FRI 22 JUN – 2pm
CROUCH END PICTUREHOUSE
165 Tottenham Ln, London N8 9BY
TUE 19 JUN – 12.45pm, WED 20 JUN – 12.35pm, 9.10pm, THU 21 JUN – 12.35pm, 9.10pm
EVERYMAN KING'S CROSS
14-18 Handyside St, Kings Cross, London N1C 4DN
SAT 07 JUL – 9.30pm
East London
CURZON ALDGATE
2 Canter Way, Goodman's Fields, London E1 8PS
TUE 19 JUN – 2pm, 6.30pm, WED 20 JUN – 4.30pm, 8.40pm, THU 21 JUN – 2.20pm, 6.30pm
HACKNEY PICTUREHOUSE
270 Mare St, London E8 1HE
TUE 19 JUN – 4pm, 8.40pm, WED 20 JUN – 11.10am, 3pm, 8.30pm, THU 21 JUN – 3pm, 8.50pm
EVERYMAN BARNET
Great North Rd, New Barnet, Barnet EN5 1AB
MON 25 JUN – 6.30pm
South London
RITZY PICTUREHOUSE
Brixton Oval, Coldharbour Lane, Brixton SW2 1JG
TUE 19 JUN – 1.50pm, 7pm, WED 20 JUN – 1.40pm, 6.30pm, THU 21 JUN – 1.50pm, 6.30pm
West London
THE GATE
87 Notting Hill Gate, Kensington, London W11 3JZ
SUN 24 JUN – 12pm
Images via Studio 54 Documentary