This year, over 650 students from the Bartlett's Architecture BSc, Architecture MArch, Architectural and Interdisciplinary Studies BSc and Engineering and Architectural Design MEng exhibit their work across seven floors at the school's Gordon Street campus. Running until Saturday 7 July, the presentation offers a unique insight into the workings of the school as well as into the future minds of architecture. Something Curated highlights some of the most exciting work on exhibit at 2018's Summer Show.
Vita Rossi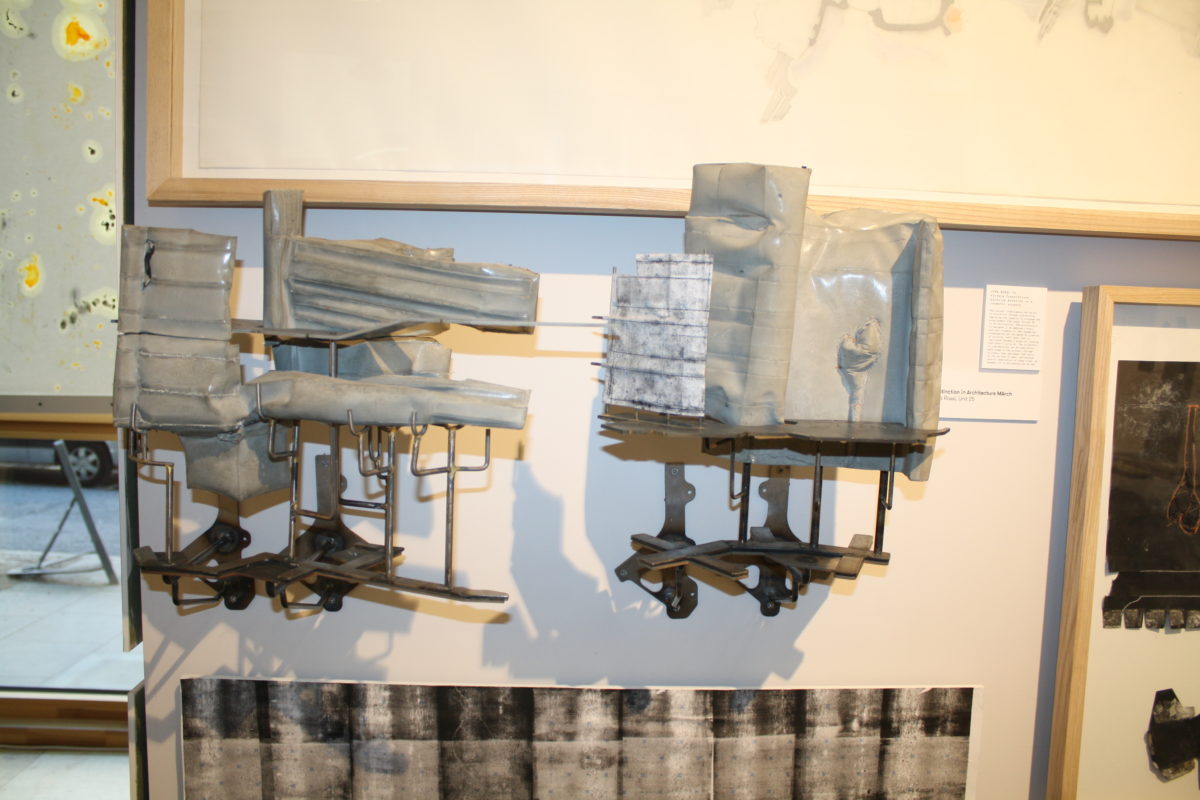 Vita Rossi' project investigates the notion of distortion through reproduction, exploring the capacity of slippage and misalignment that occurs through 2D to 3D oscillations. The architecture is designed in an embryonic state, and each fragment is then assembled, disassembled and navigated by a series of surfaces, each layer that is replicated becomes a piece of clothing that doesn't quite fit. The trajectory of reproduction can be read with each stage of the process, through stitches, tabs and edges that exist on the surface of each, and through careful examination of these clues, an assembly of relationships can be had.
Naomi Au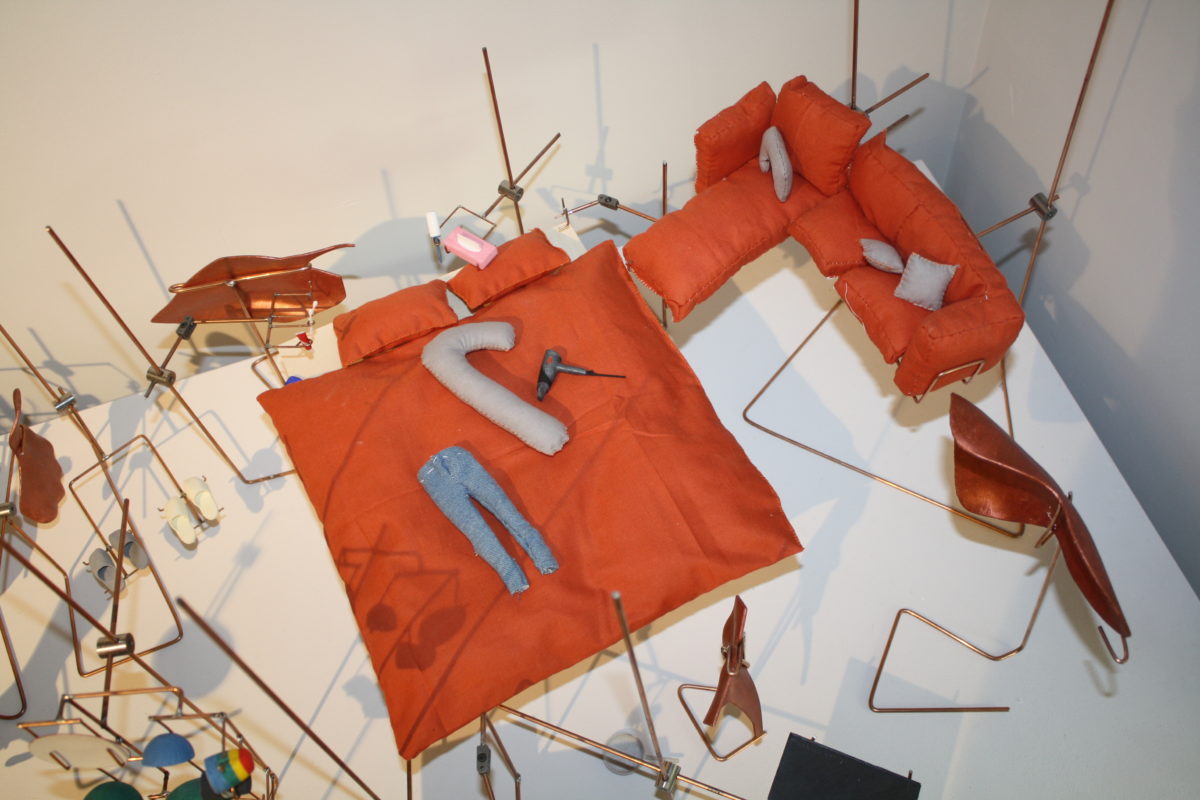 Naomi Au's proposed architecture is an installation within the Pompeii Archaeological site that embodies the architect's sense of order and perception of the world through careful assemblage of domestic elements. Here, architecture becomes the architect's medium to give meaning to the void that exists between elements. It is the collagist glue that allows the designer's stories to be told through fragments.
Motong Yang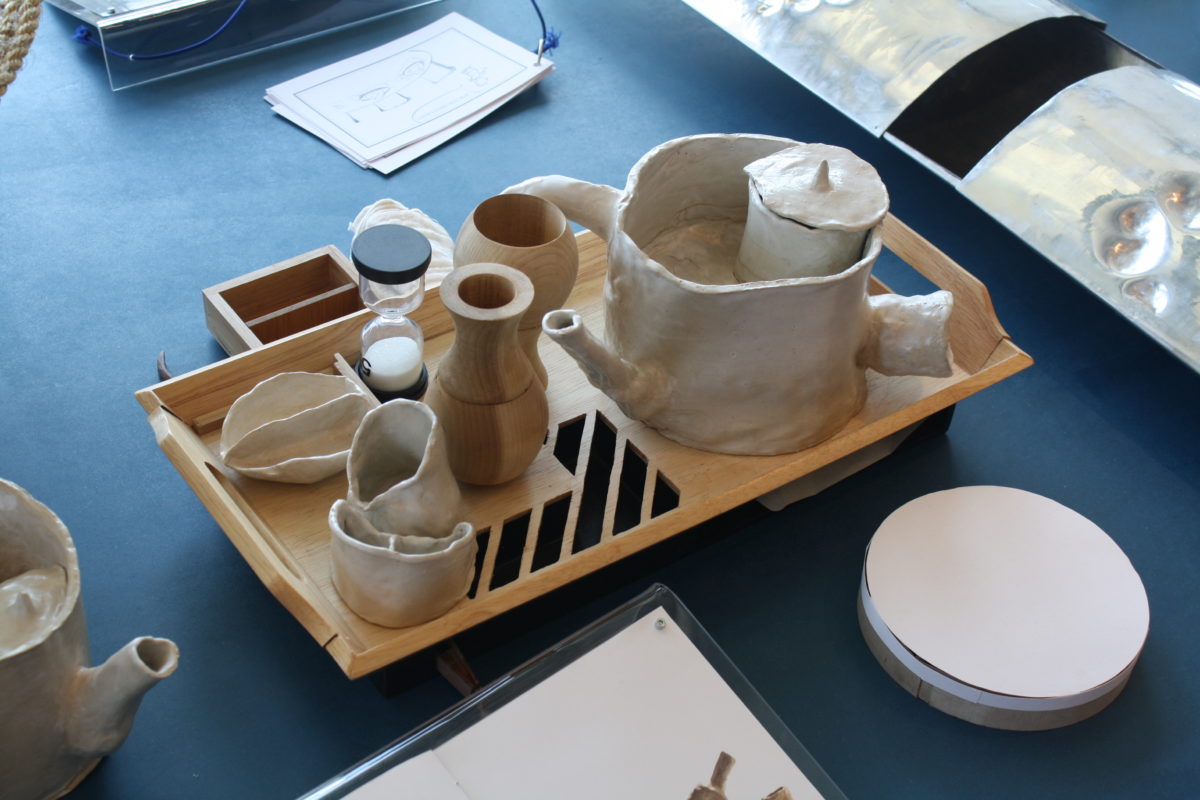 Motong Yang's project begins with the idea of finding subtle yet monumental moments of connection between people's daily interactions. Yang explains: "Many of the motivations behind each of our actions are taken for granted, either shaped by the tools we use or codes of manners we are expected to follow. Eating together becomes more of a social event than simply fulfilling individual hunger. The project includes several interventions on a dining table, providing alternative ways of communication without verbal conversation."
Boon Yik Chung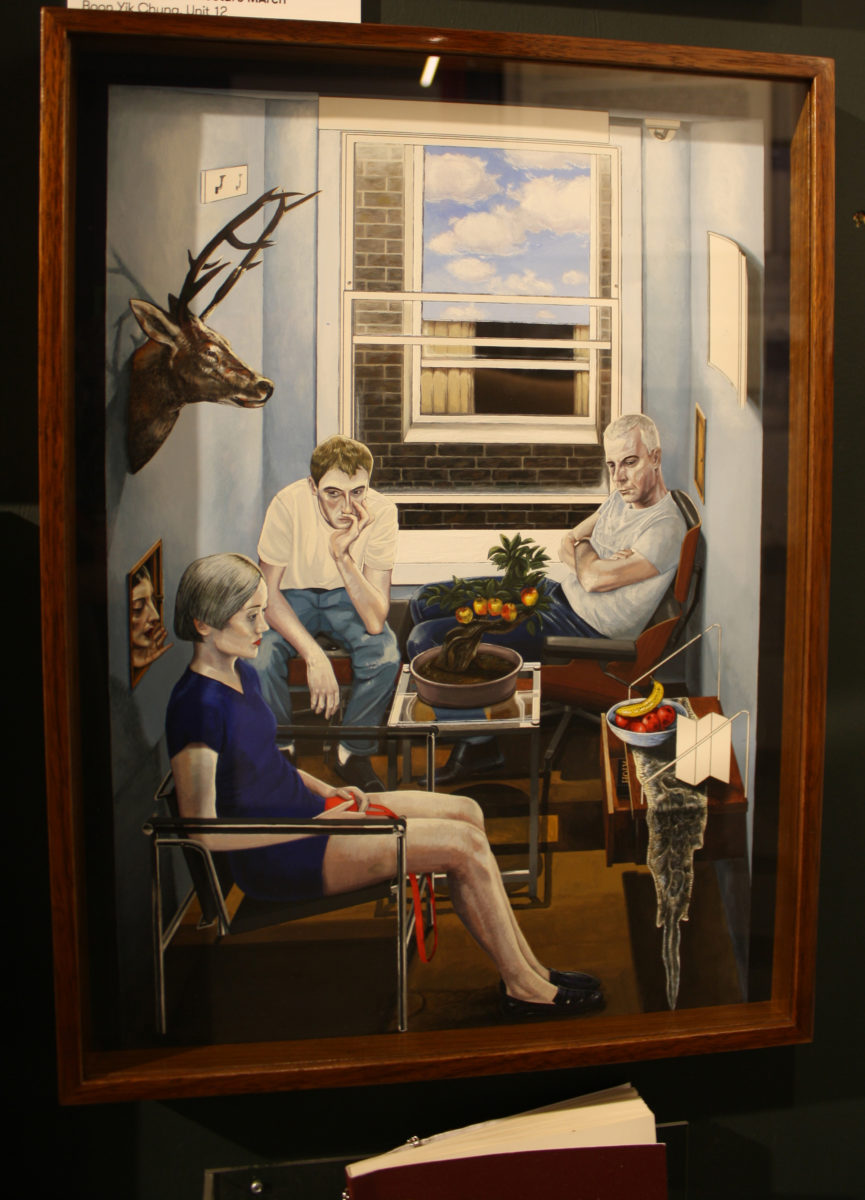 A tragicomedy, Boon Yik Chung explores the potential of architecture as commentary on the human condition, through designed spaces that reveal social tensions and existential angst. Embedded with political, social, cultural and art historical allusions, these satirical spaces mirror the grandeur and grotesque nature of contemporary urban living, represented in paintings that embody viewpoints of people from different walks of life.
Julia Schütz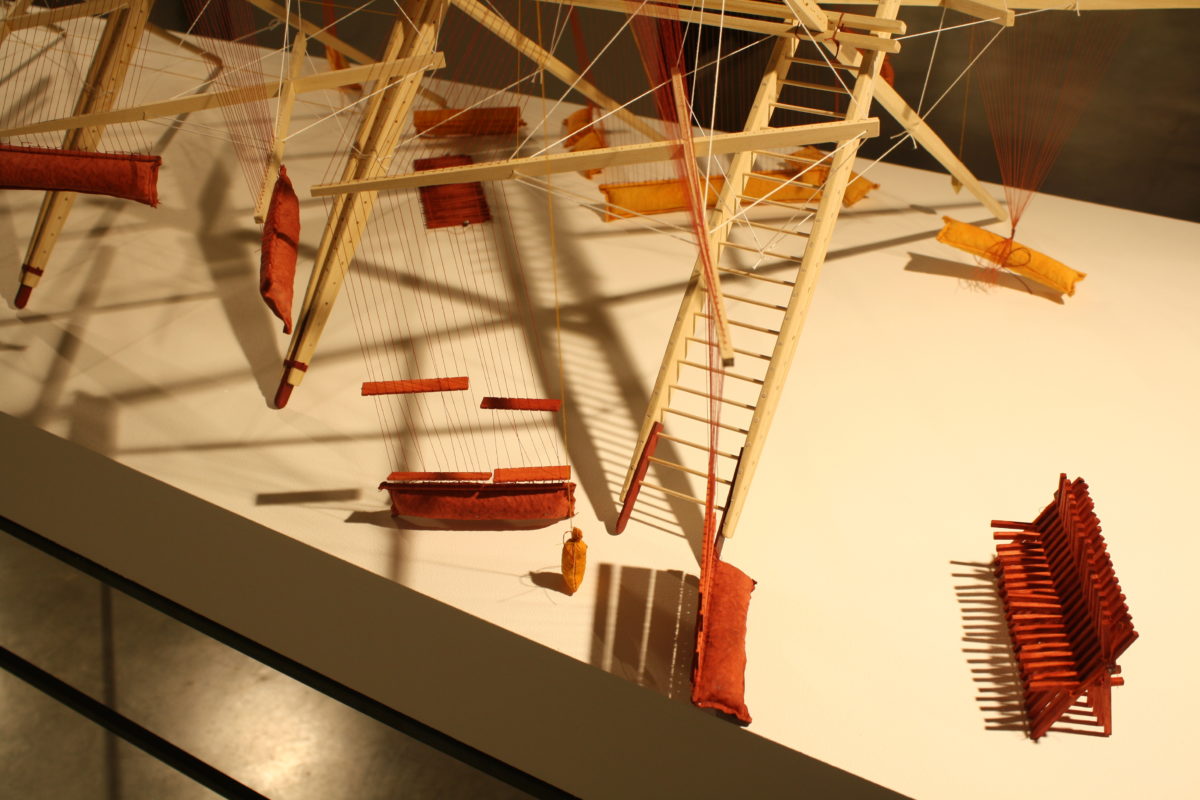 Julia Schütz's model, titled The Drummond Street Weave, brings together diverse material elements, underscored by a sense of craft. Stuffed textile forms sit alongside intricately cut and perforated wooden beams in miniature, tethered together by fine lines of saffron coloured thread.
Katherine Ramchand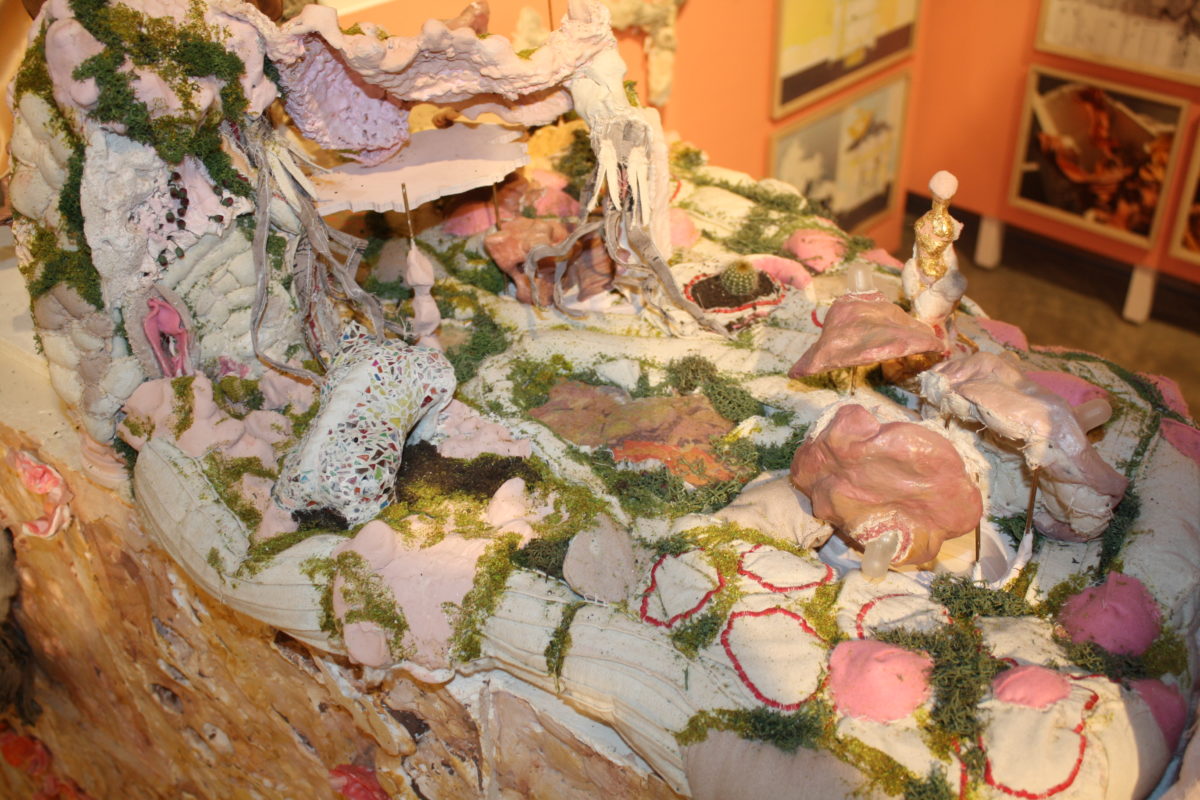 Part-time artist and illustrator, Katherine Ramchand's project is a study of flora and textiles as a casting formwork for concrete, establishing a complex and whimsical narrative. Underpinned by storytelling, the accompanying text reads: "When Agatha's breasts got cut off, he brought them on a platter to the Good Witch. A roof! The pink flesh glistened under the Sicilian sun …"
Ben Spong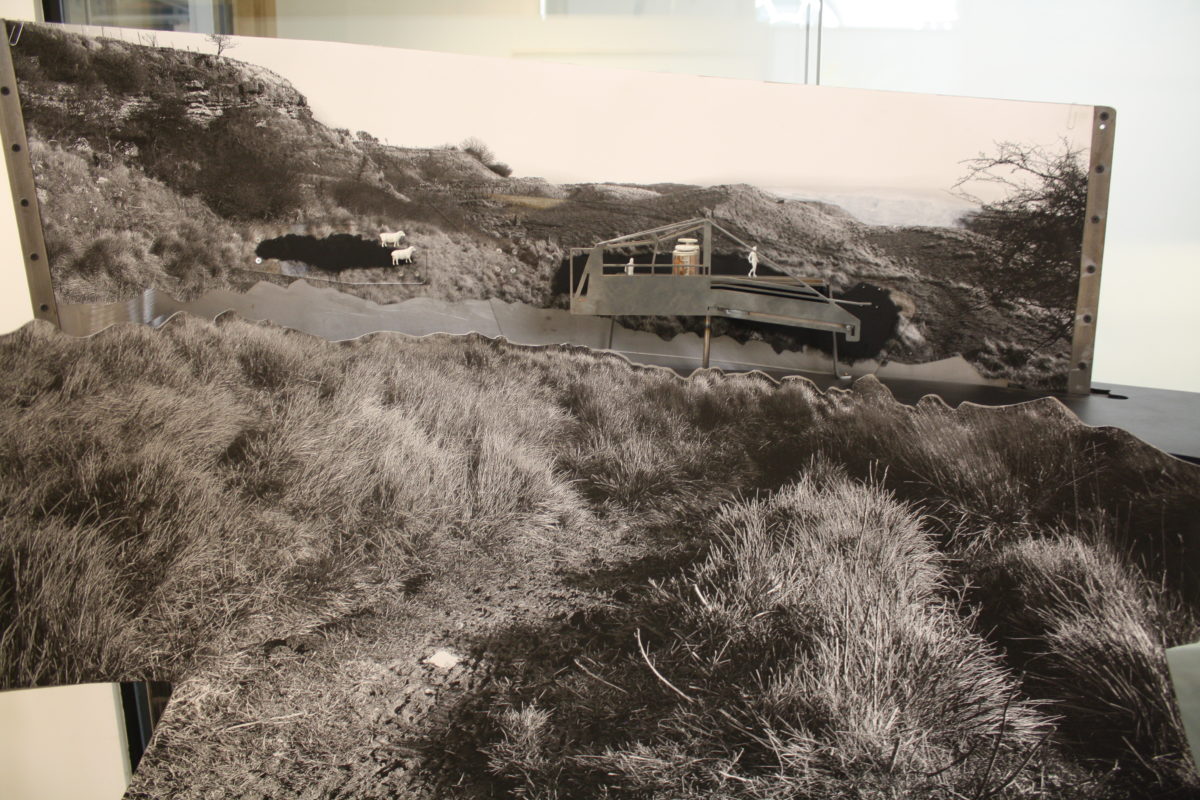 Ben Spong explores the way in which we frame experience. By analysing the way "reality" is perpetually assembled, re-assembled and inhabited the project aims to explore how our various assemblies exist paradoxically. Located in the Hythe roughs this project used the programme of a restaurant to test these ideas and explore the spatial possibilities of a parallactic state; possibilities that constantly re-invent themselves and their relations to user, site and the observer of the work.
Thomas Leggatt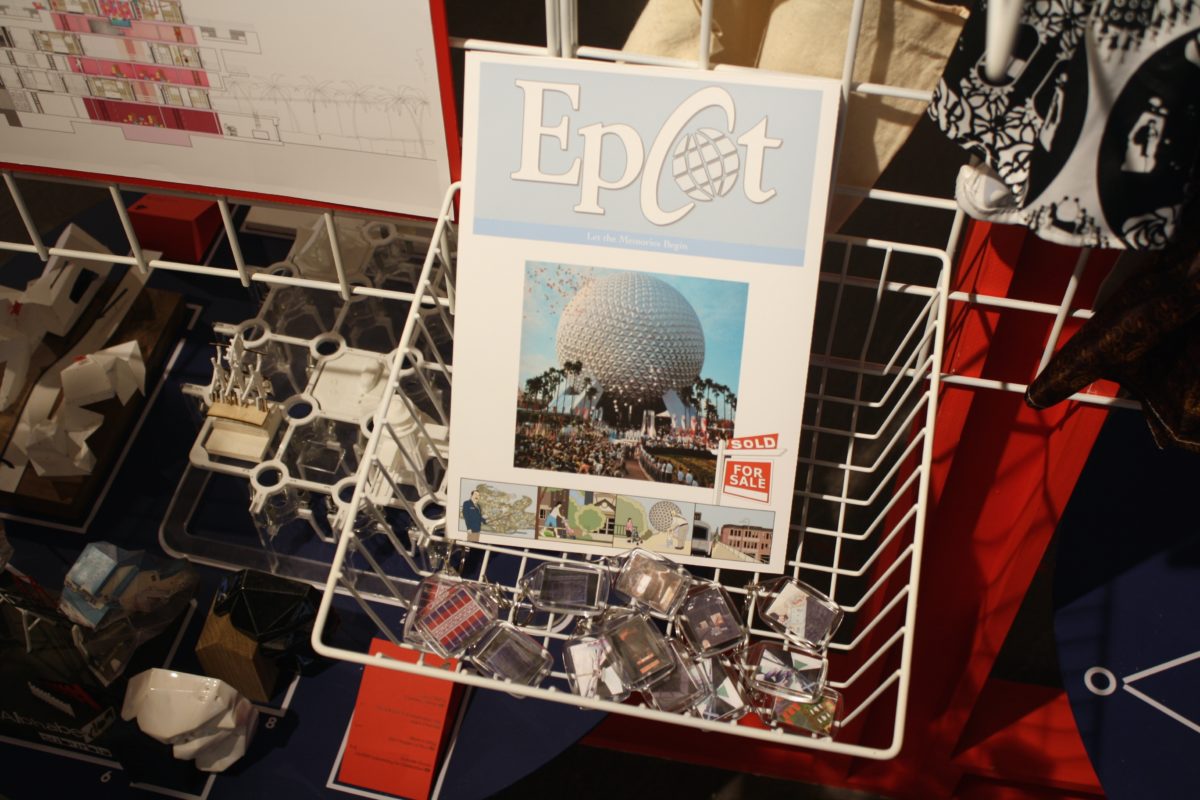 With an interest in enlivening and bringing a playfulness to the public realm, Thomas Leggatt's work comprises diverse interactive elements. His exhibition space resembles something akin to a gift shop with a profusion of hanging colourful printed t-shirts and novelty keychains.
The Bartlett, 22 Gordon Street, London, WC1H 0QB
Saturday 23 June – Saturday 7 July
10am – 8:30pm daily / Open on Sundays 10am – 5:30pm