Battersea Arts Centre Re-Opens Its Doors Showcasing Spectacular Renovation
Championing experimental theatre since the 1970s, Battersea Arts Centre, a cavernous Victorian town hall in south London, has long disregarded the distinctions between stage and seat, mixing performers with guests and presenting plays in hallways, in the bar and even in its offices. This week, the cultural centre has completed its landmark 12-year, £13.3m restoration project by celebrated theatre architects Haworth Tompkins – an undertaking which was significantly hindered by a disastrous fire back in 2015.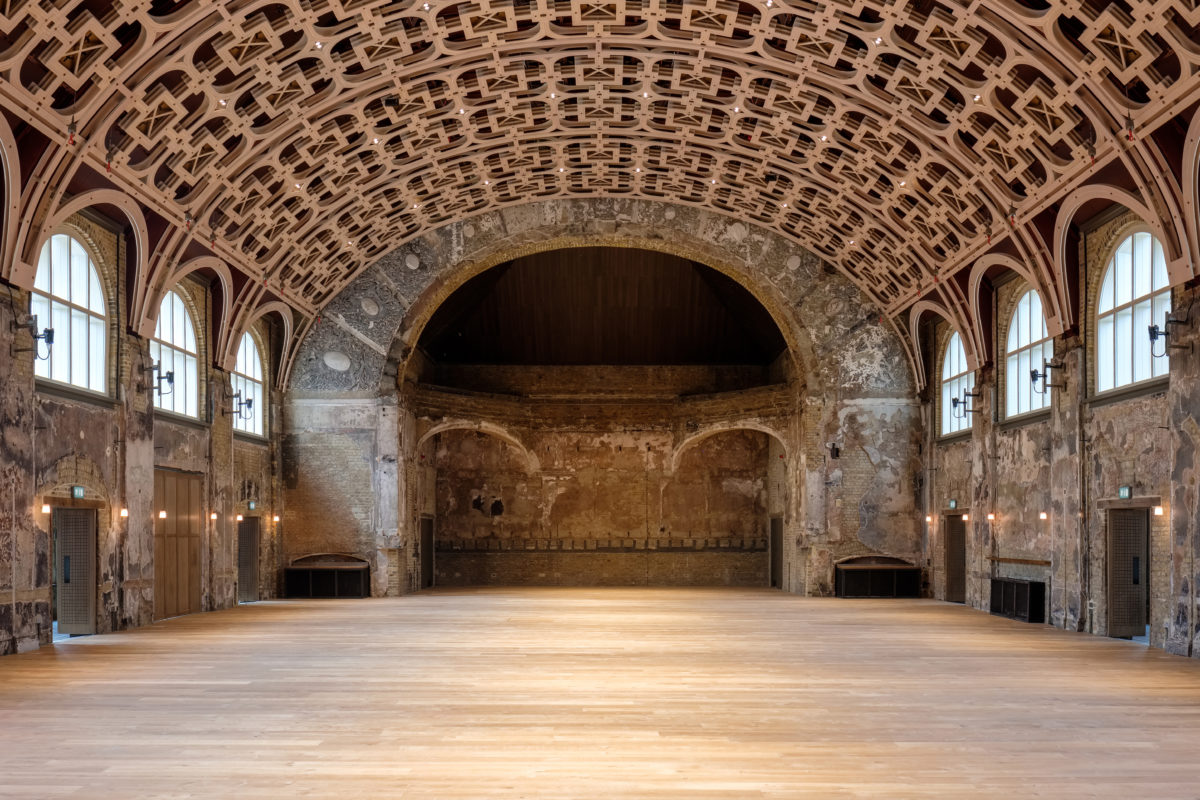 David Jubb, Artistic Director and CEO of Battersea Arts Centre said: "The re-opening of the Grand Hall marks a massive moment for us – it's the first time the entire building has been fully open for the public to explore for 12 years. This follows an iterative project which has renovated and opened up the whole building. When the flames rose above the Grand Hall on Friday 13 March 2015 it looked as if all that progress might be lost. But due to brilliant and brave firefighters – and the incredible generosity of more than 6,000 people and organisations – the building was saved and the Grand Hall is reborn!"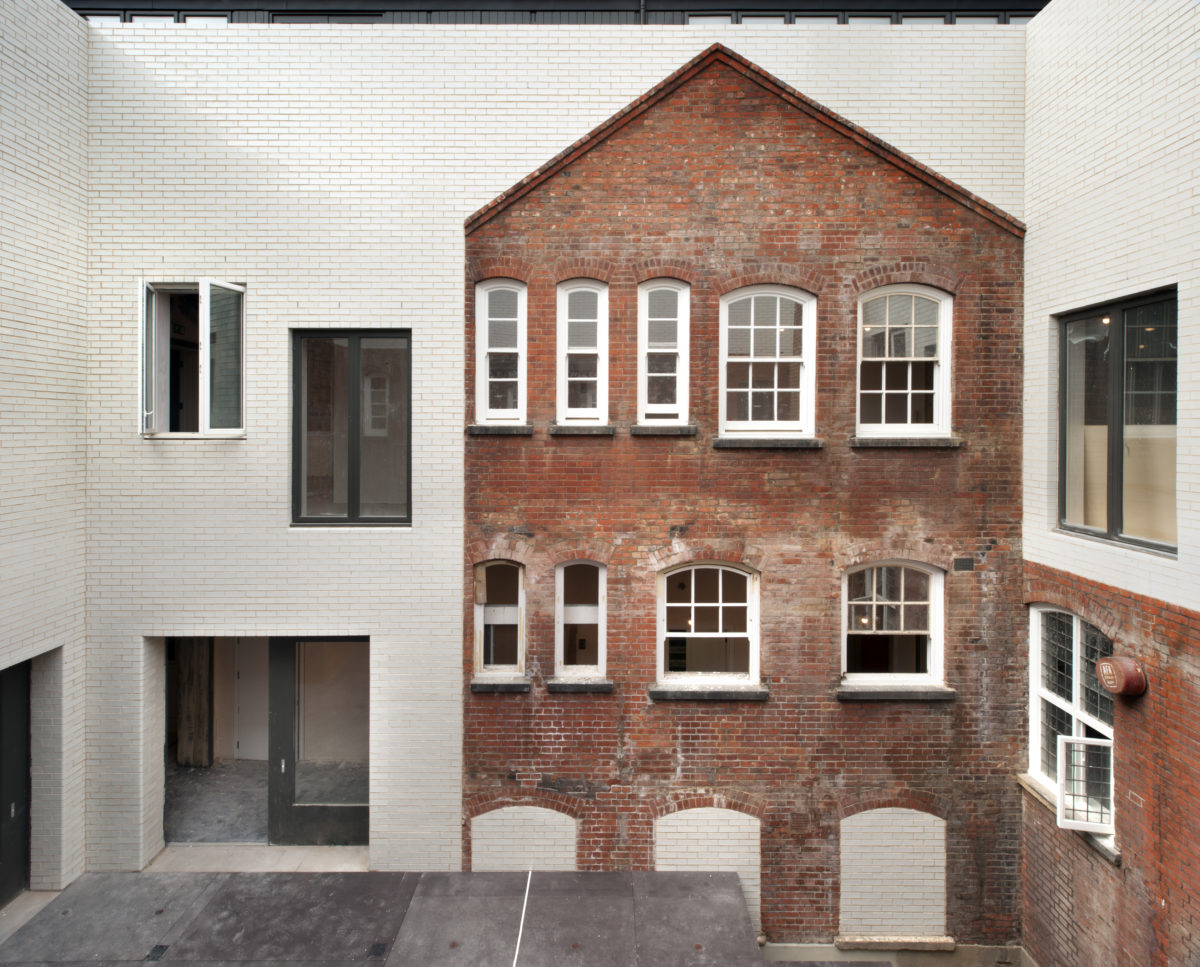 As part of the redevelopment, Haworth Tompkins has unearthed new routes through the building, navigating new performance spaces, offices and actors' bedrooms. Notably, the updated centre now boasts 35 spaces capable of staging performances – a substantial increase from its previous four. The fire-destroyed Grand Hall has been meticulously resuscitated. Where a barrel-vaulted ceiling with plaster mouldings once stood, now perforated plywood with the patterning of the original mouldings hangs, illuminated like a net curtain to reveal the hidden workings in the roof hollow.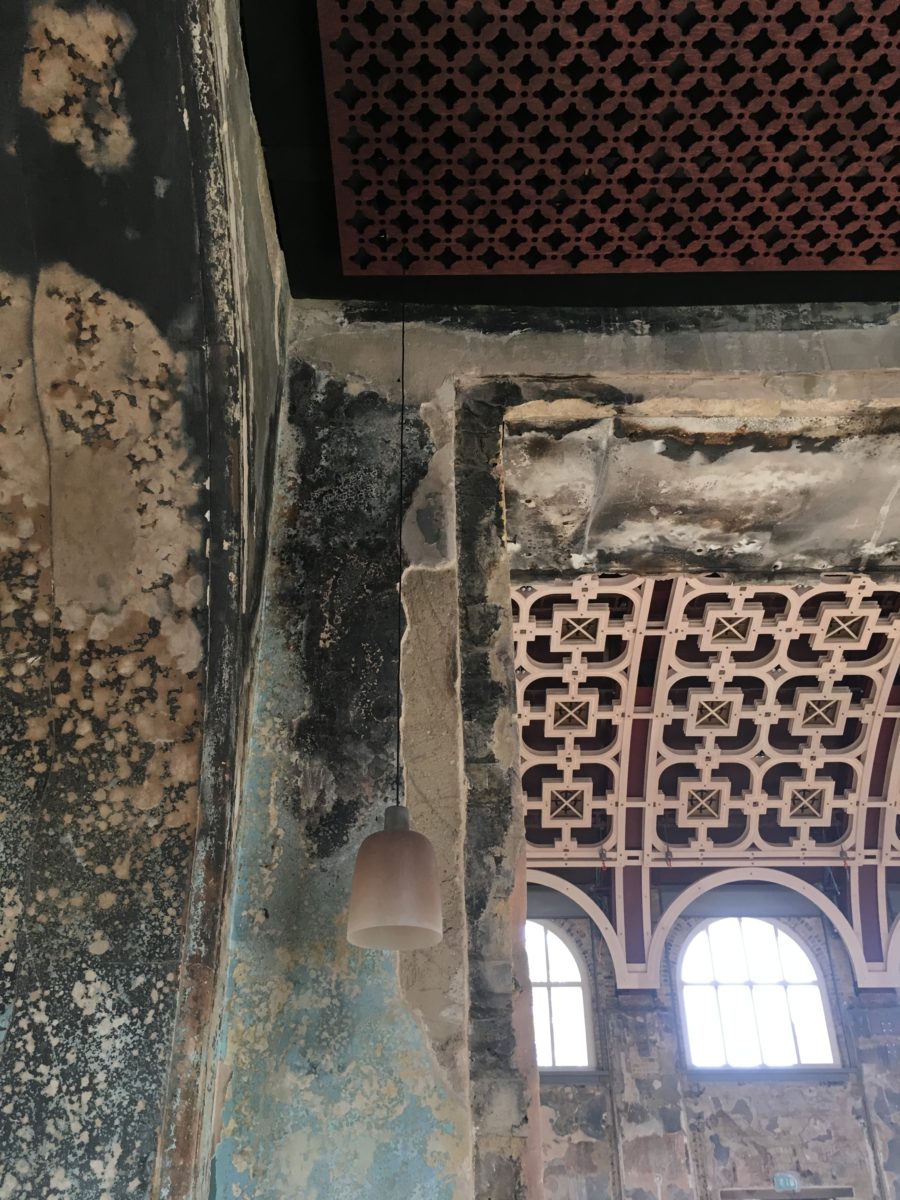 Steve Tompkins, Founding Director of Haworth Tompkins commented: "It's been such a privilege to be part of this long, experimental journey.  In true BAC style, much of the work has been improvised and tuned as we went along through constant reappraisal and feedback, responding to circumstances and changing our plan when needed.  I think this equipped us well to face up to the shock of the Grand Hall fire together and work out the most creative way to rebuild.  As architects, artists, producers and members of the wider community, we set out to make BAC a place where everyone can feel part of a shared, creative risk-taking project, and for us the last twelve years' collaboration has already fulfilled that ambition."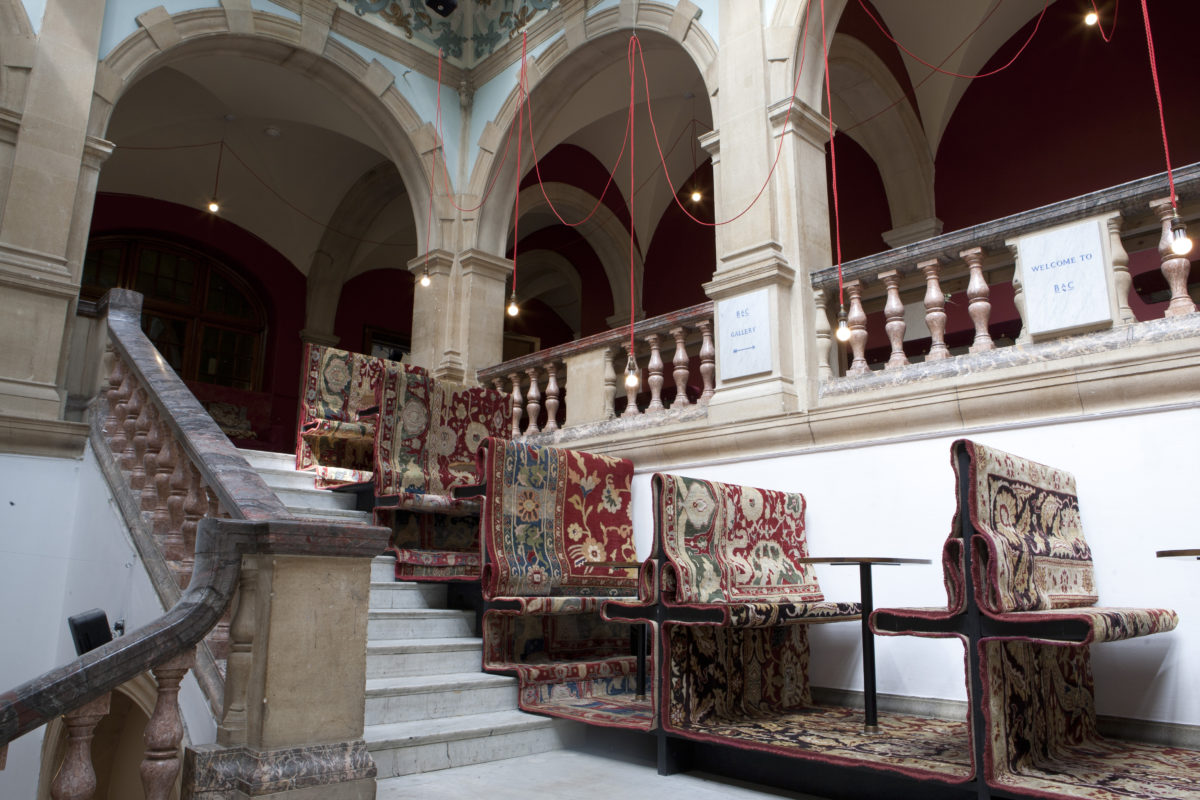 Tompkins's playful and idiosyncratic approach can be seen in details such as the new signage perched on a giant steel I-beam, or the exposed markings engraved into the walls by the space's previous inhabitants. Elsewhere in the building, a row of bench seats and tables ascend the impressive stairs in the main entrance, draped with folded carpet to form a dynamic seating arrangement.
Following the re-opening this week, Artistic Director and CEO Jubb says: "Now is the time to celebrate and so our Phoenix Season includes some of the UK's most exciting theatre artists, with a series of breathtaking shows set against the stunning and theatrical environment of the Grand Hall. And the season also includes some of our most exciting work happening in partnership with our community in which we continue to support other people's great ideas. We hope you can join us."
Battersea Arts Centre – Lavender Hill London SW11 5TN
Feature image: Fred Howarth | All images courtesy  Battersea Arts Centre