Interview: Liat Rosenthal, Tate Lates Curator
Hosted at the Tate Modern, Uniqlo Tate Lates is a series of special nights held on the last Friday of every month, offering an opportunity to see the latest exhibitions and displays, hear music from up-and-coming talents, watch rarely-seen artists' films, and join in with interactive events. Among those regularly involved, London's NTS Radio programme distinct audio soundtracks by local talent for every month, inviting contemporary DJs from across London to play in the atmospheric South Tank and new Terrace Bar of the museum. As part of the project, a range of free events, including talks, performances and workshops, engage with diverse audiences. To learn more about Tate Lates, which will be celebrating its second birthday in October, and what influences its programming, Something Curated met with the curator Liat Rosenthal.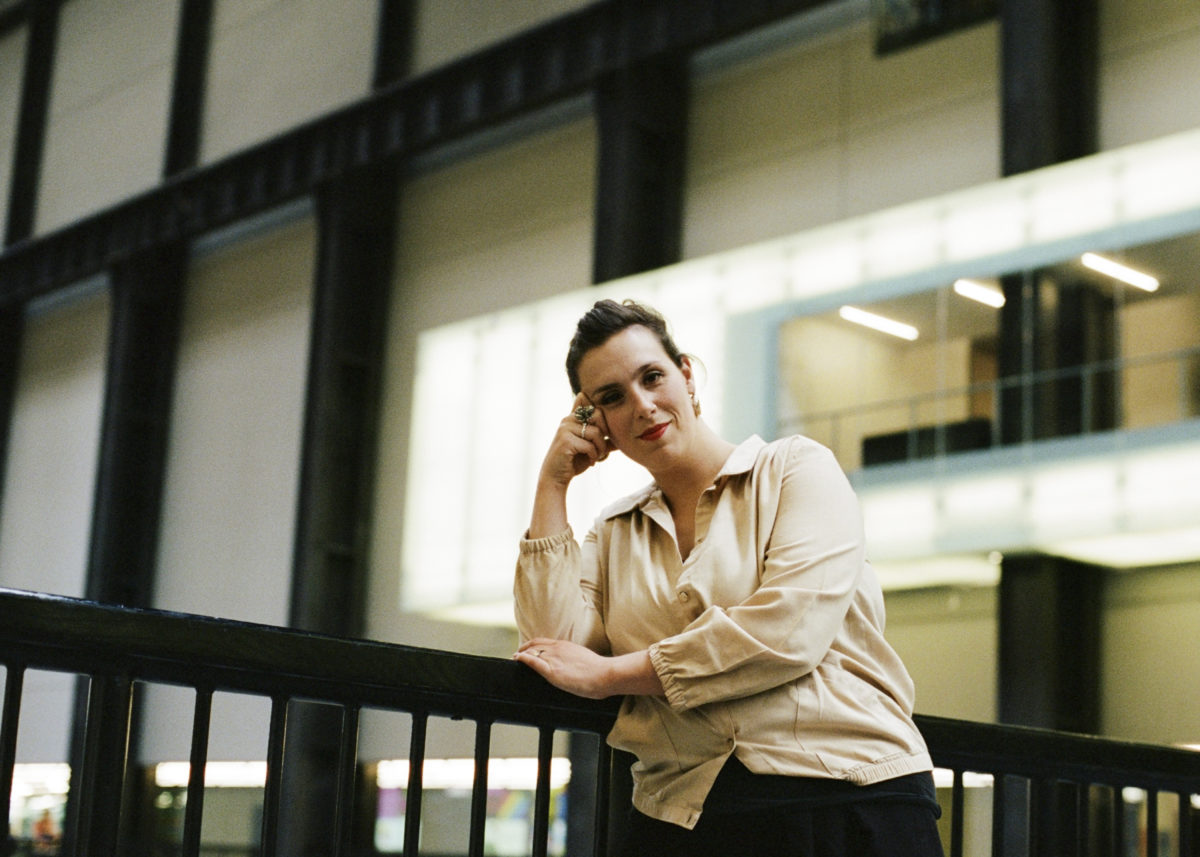 Something Curated: Could you give us some insight into your responsibilities as Curator of Uniqlo Tate Lates?
Liat Rosenthal: The role includes working on the programming, strategy and production cycle. A key responsibility is to ensure that departments across Tate are consulted and informed about each event. There are always so many different things taking place across the building, so you have to keep up with it all! Uniqlo Tate Lates are an epic cross-organisational collaboration which celebrate the many different parts of Tate coming together; from the Tate Exchange programme to catering, volunteer hosts leading 10 Minute Art Talks, Tate Digital produce displays to the wider Curatorial team contributing to the selection of artists and films.  My role is to join these dots and produce an event that Londoners will love.
SC: Can you talk to us about your journey into the art world?
LR: Let's put it this way, I never thought I'd end up in a gallery! I graduated from an Art History department, feeling that galleries were 'out of touch' spaces – this experience fuelled my commitment to participation, engagement and access to the arts. My love of puppetry and belief in community and socially engaged arts practices drew me to community theatre. I freelanced in many different places and have worked with many different communities – from prisons, to SEN schools to domestic violence charities. Whilst completing a MA in Puppetry and joining the circus, I fell in love with excel spreadsheets and (re)discovered my organisational skills; work in producing and programming followed. Can't say I ever had a masterplan – I did things I cared about and that guided my decisions.
SC: Could you tell us about the inception of Tate Lates, and why it came about?
LR: It was a natural evolution from the Late at Tate Britain events, which have been on the scene for over a decade and present a free series of events curated by the Tate Collective Producers, young people aged 18-25 years old who present a dynamic cross-arts programme. The Uniqlo Tate Late is rather similar in format, with the galleries remaining open after hours to stage music, live performances and workshops inspired by displays, exhibitions and artworks in Tate's collections.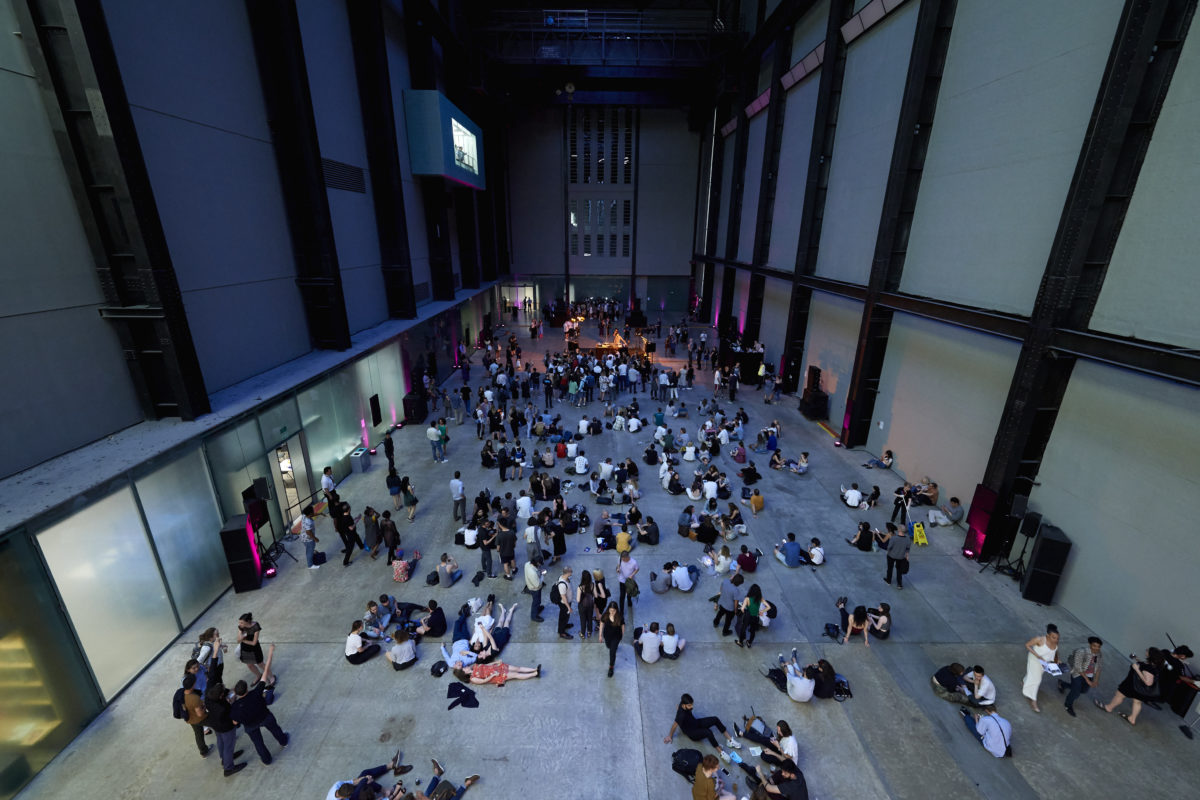 The Uniqlo Tate Lates at Tate Modern emerged from a desire to build on this learning –  of bringing the gallery to life outside regular hours and engaging younger audiences. Tate Liverpool is now launching their after hours programme, and it will be very exciting to see how that develops. We also have after hours events at Tate St. Ives. At the core, Lates are about how audiences experience both the gallery space and the collection.
SC: Tate Lates seems to have a decidedly younger ethos about its programming – what has been the thinking behind this?
LR: Yes, we very much wanted to ensure that the creative pulse of London was a core part of the programme, so working with NTS and with emerging artists has been important. London's audiences have so much choice on a Friday night, so a strength of the Uniqlo Tate Late is the broad range of experiences that we can offer within the evening. Visitors can expect film, food, music, talks, activities, digital displays and drinks. And it's all free. We wanted to make it a space where you can just turn up and enjoy, a place to meet friends before going out or going home. It's the best cheap date night in town!
Recently, Tate also launched a scheme which offers £5 exhibition ticket for 16-25 year olds, called Tate Collective, which is the first free-to-join membership scheme for 16 to 25 year olds at a national UK museum and is open to people anywhere in the world to join online.
SC: Would you say it's important to have a field of specialism as a curator?
LR: I think the most important thing is to remain interested in what you're doing. And to keep learning. The rest will follow.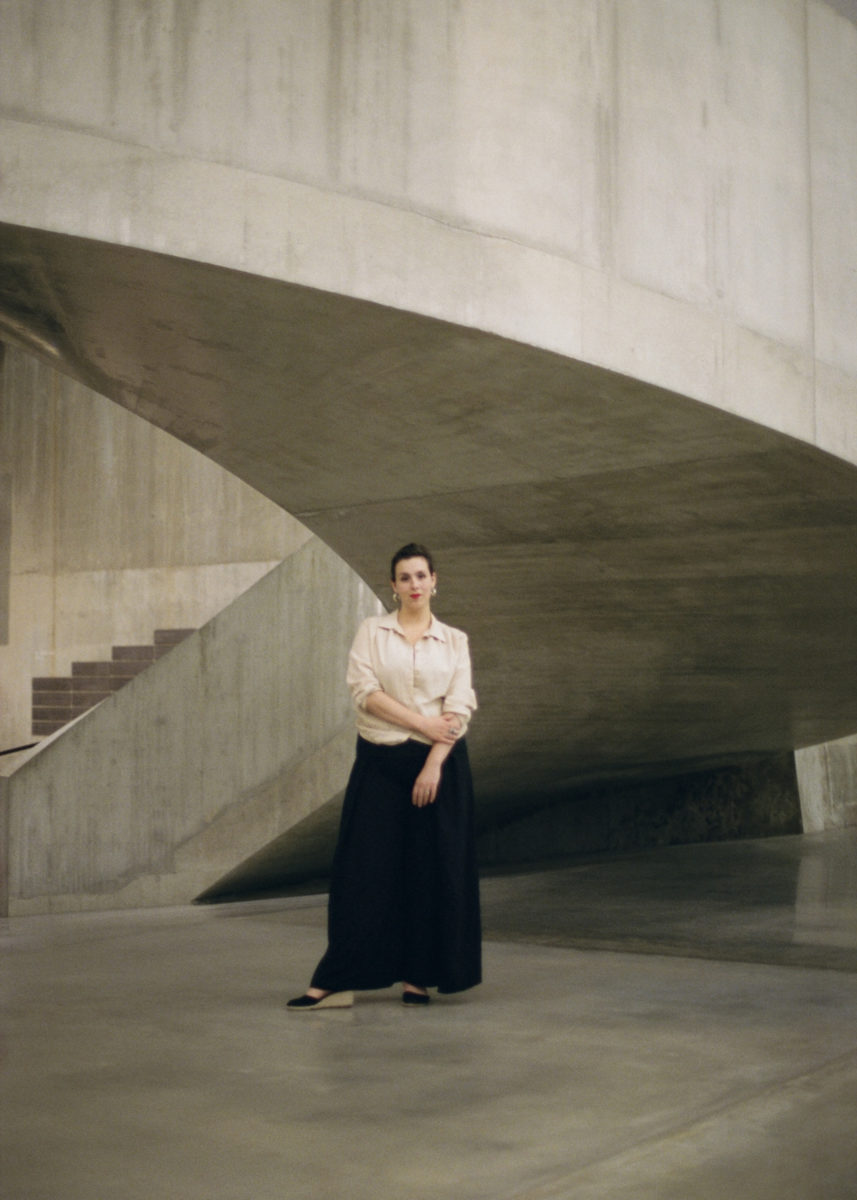 SC: Who or what has inspired you during your career?
LR: Challenge Anneka. Bjork. Moira Mirka. Tim Etchells. She-Ra. Jo Brand. Vicky Ireland. Valley Myers. Diane Arbus. Sue Buckmaster. Debs Armstrong. The spiritual teachings of Rabbi Simcha Bunam and those of Rumi.
SC: What are some of the key aims you want to achieve with the 2018 programme?  
LR: To keep challenging and developing the 'gallery late' format, and to ensure that the programme remains culturally relevant and responsive to the wider world. Innovation is key.
SC: What have been some of your most memorable editions of Tate Lates?
LR: The Turbine Hall is one of my favourite spaces, I enjoy seeing it used in so many different ways – from displaying visuals by Wolfgang Tillmans, to the LSO's open rehearsal, to Frances Morris and gal-dem's Liv Little discussing women in the arts on the Superflex swings, to Picasso inspired making activities…
SC: How do you go about selecting the creatives and organisations to work with and platform?
LR: We programme thematically, each event has a different 'highlight' and this guides the creative process. As the Uniqlo Tate Late is such a collaborative venture, suggestions and proposals may come from colleagues in other departments, as much as our own research and existing contacts. We always keep a long-list of artists that we'd love to work with but programmatic 'fit' is key. Jessye Bloomfield, the Assistant Curator and myself also look at every proposal and expression of interest sent to us. The main considerations when creating the event include profiling emerging talent, producing a varied programme, and reflecting the diversity of London's creative talent.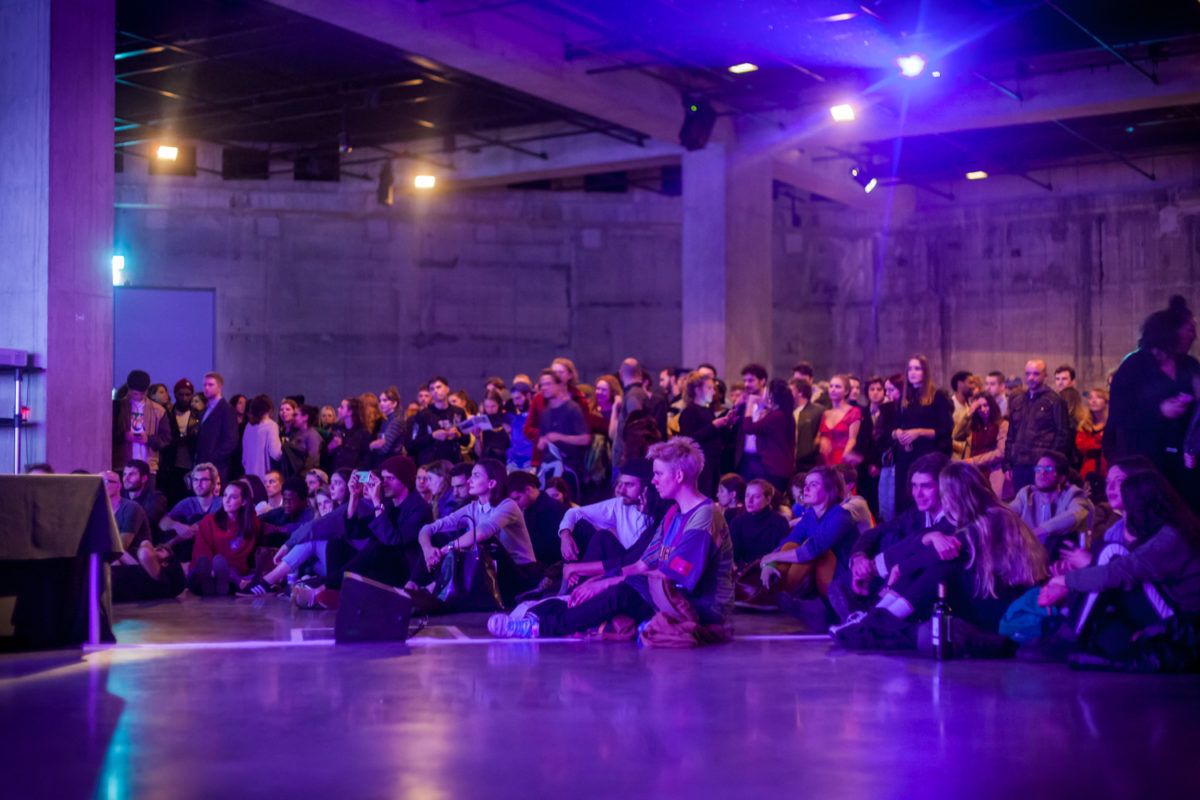 SC: Could you tell us about the upcoming collaboration with NTS Radio?
LR: We're working towards some bigger events in the South Tanks towards the end of this year. NTS will also present work in Starr Auditorium – we're looking forward to an audio-visual performance by Hannah Catherine Jones, titled 'Owed To Suspension'. In terms of future collaborations, we're keen to explore the audio-visual, how art/music can be experienced both within the event in real life and across digital platforms, and the use of radio broadcast to present artist's works.
SC: What are your exhibition highlights for the rest of 2018 – at the Tate or elsewhere?
LR: My top tip is to catch Christian Marclay: The Clock (Tate Modern, 14 Sept 2018 – 20 Jan 2019), we'll be hosting a series of 24 hour screenings of the work at various points throughout the run. I'm also looking forward to Lawrence Abu Hamdan's immersive new video installation Walled Unwalled, created especially for the Tanks at Tate Modern, in October. A trip to Tate Modern must include a visit to ARTIST ROOMS: Jenny Holzer ­(until July 2019), which features Holzer's signature LED works and as well as powerful statements from her Truisms series which appear in a variety of forms on stone benches, plaques, signs and textiles. I am also really, really looking forward to the UK's first major retrospective of Anni Albers (Tate Modern, 11 Oct 2018 – 27 Jan 2019) which opens in early October.
SC: Which London-based curators do you think are doing something particularly interesting right now?
LR: Arcadia Missa. Artichoke. Bishi's WITCiH Salon. CAMPerVAN. Sorryyoufeeluncomfortable.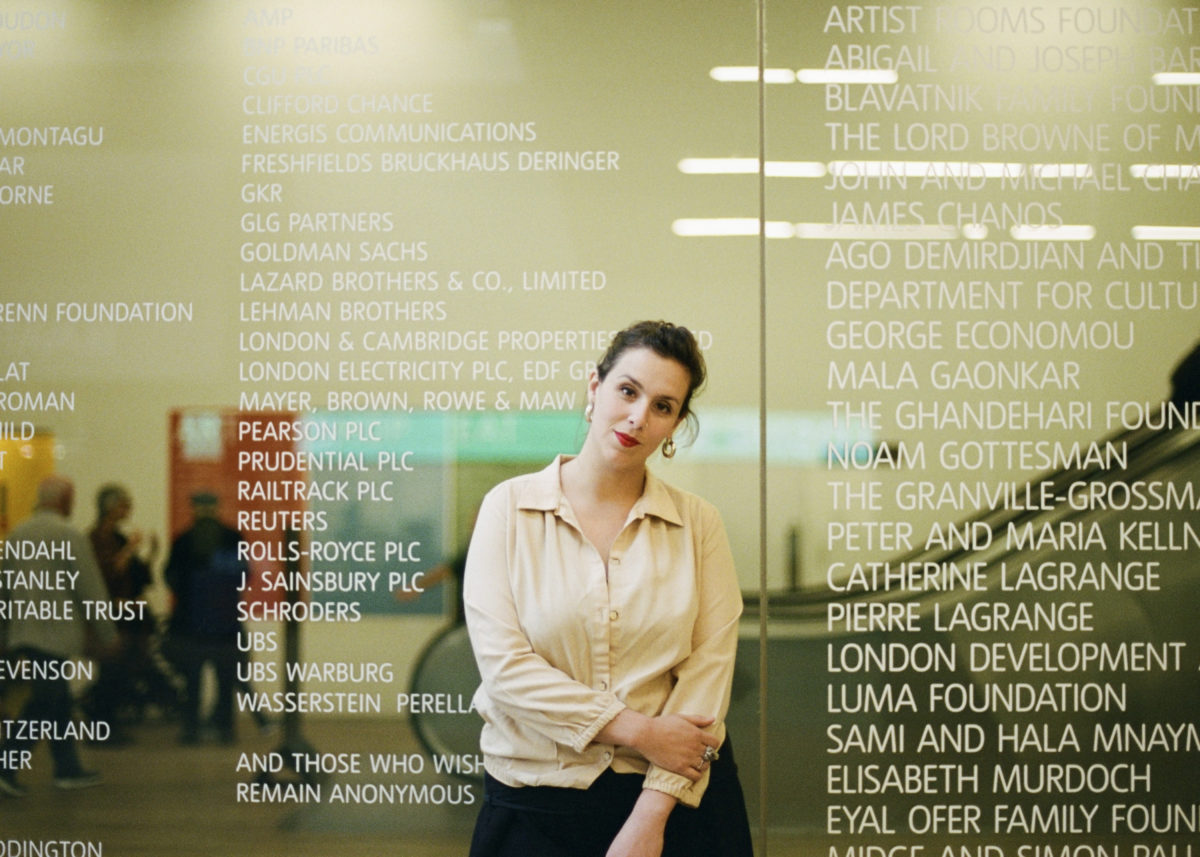 SC: Are you able to tell us about any upcoming projects?
LR: I'm currently working on October's Uniqlo Tate Late – we're celebrating our second year with a very special event but all will be revealed closer to the date!
SC: Do you have a favourite restaurant in London?
LR: Devran –  my local for late night lentil soup and pickles.
SC: What are you currently reading?
LR: White Walls by Judy Batalion, it's about hoarding, the holocaust and other things beginning with 'h'.
Interview by Keshav Anand | Photography by Michiyo Yanagihara