A Brief Guide To Art Deco Carpets
In her book, Carpets of the Art Deco Era, author and historian Susan Day explains: "The philosophy of John Ruskin and William Morris led to an improvement in the status of the craftsman and the quality of industrial design and set in motion the debate on mechanization which came to figure prominently in many 20th-century manifestos on international art and design. Morris also advocated the 'total work of art', which extended from the design of a building down to the cutlery and floor coverings. A renewed interest in traditional crafts and the belief that a revival of the guild system offered a means of countering the evils of industrialization prompted many artists and designers to found their own craft workshops, several of which specialized in the production of textiles."
French art critic Rene Chavance wrote prophetically in 1927 that carpet production was the most successful of the decorative arts in achieving the "visionary aims of the times." During the period Chavance prolifically wrote, the British interest in the Arts and Crafts debate initiated by Morris in Victorian times was waning, but the French, while reinventing nationalism after the First World War, became forerunners in European art and design. Today, certainly among specialists and collectors, European Art Deco rugs from the 20s and 30s are widely regarded as the quintessential twentieth-century carpet. The extraordinary blend of tradition and progress, combined with a lively eclecticism, is intrinsic to these creations. Taking a closer look at some beautiful examples, Something Curated highlights four incredible Art Deco rugs.
Marie Laurencin, 1925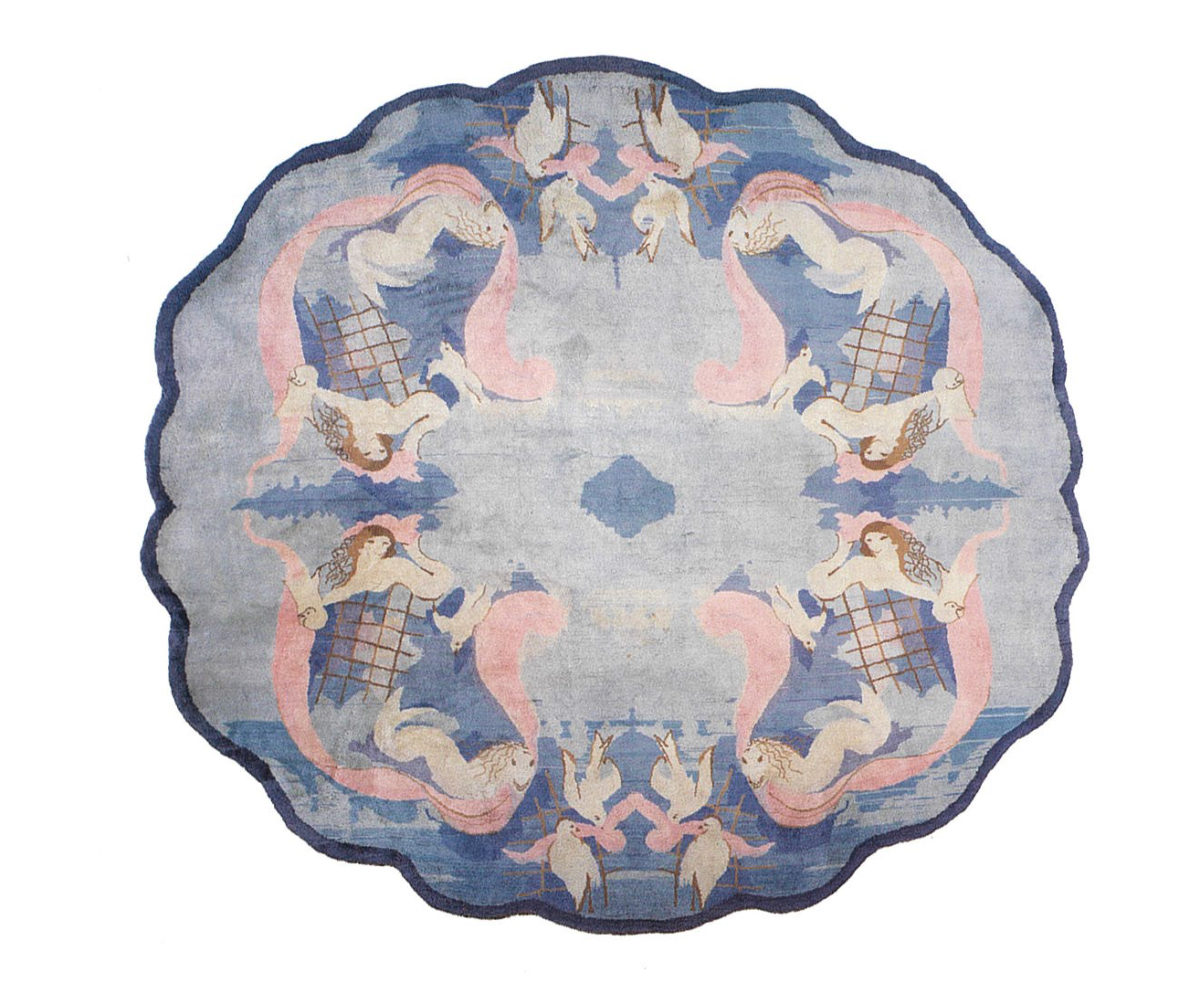 Marie Laurencin was a French painter and printmaker. She became an important figure in the Parisian avant-garde as a member of the Cubists associated with the Section d'Or. Her work lies outside the bounds of Cubist norms in her pursuit of a specifically feminine aesthetic by her use of pastel colours and curvilinear forms. Laurencin explored themes of femininity and what she considered to be feminine modes of representation through diverse media, including textiles, as seen in this unusual rug.
Jacob Van den Bosch & Kinheim, 1924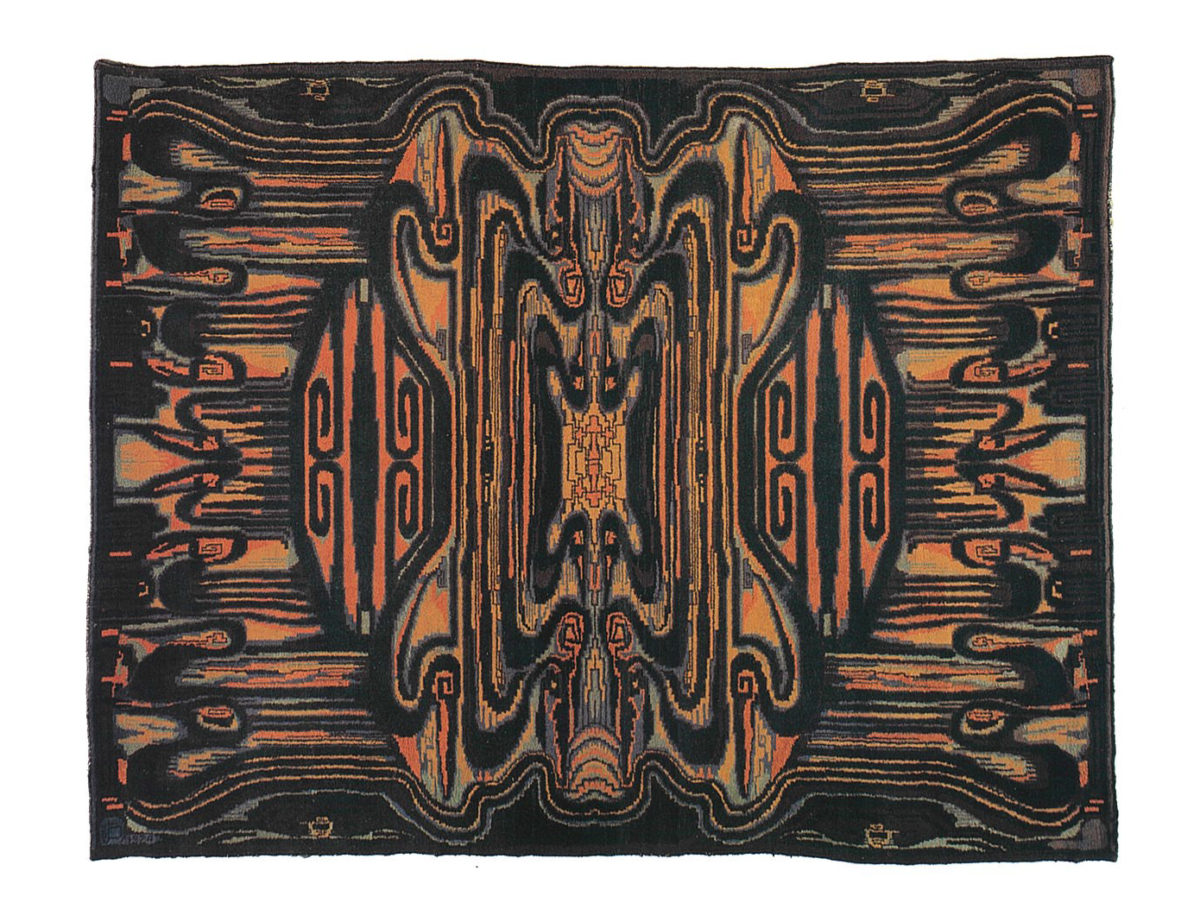 One of the first craft workshops to weave designer carpets was the Kinheim company. Founded in Beverwijk in 1909 by Cornelia Polviet van Hoogstraten, the firm initially limited its production to orientalist patterns, designed largely by van Hoogstraten's husband. However when interest grew from interiors firms in Amsterdam for their carpet-making services, the company started taking on the designs of a number of artists and designers of the time, including the above example conceived by Jacob Van den Bosch.
Sir William Nicholson & Elizabeth Drury, 1925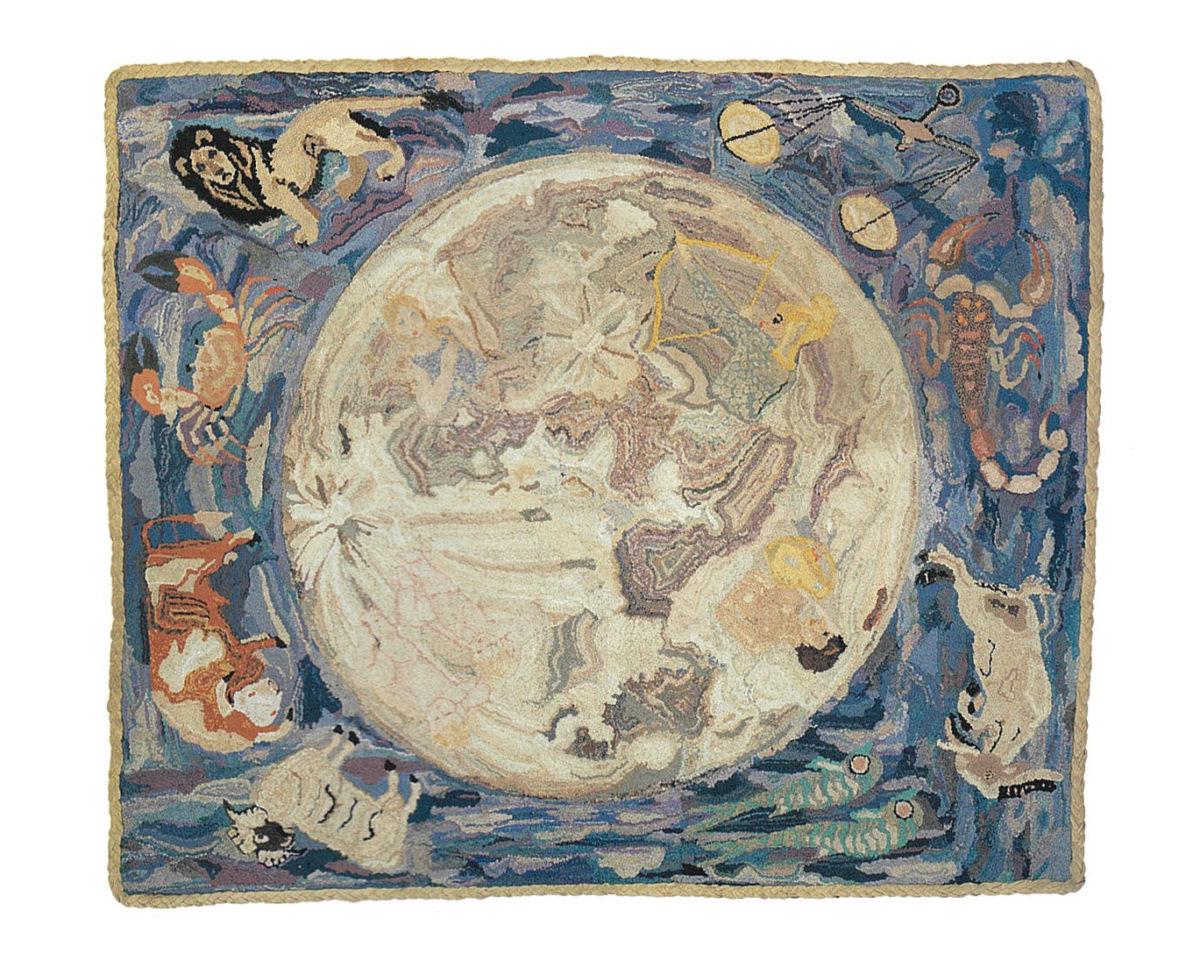 Sir William Nicholson was a British painter of still-life, landscape and portraits. He also worked as a wood-engraver, an illustrator, an author of children's books and as a designer for the theatre. This beautiful example of his work rendered in loops of ribbon pulled through a canvas backing, produced in collaboration with his partner Elizabeth Drury, depicts the various zodiac signs in stunning detail and colour.
André Groult, 1942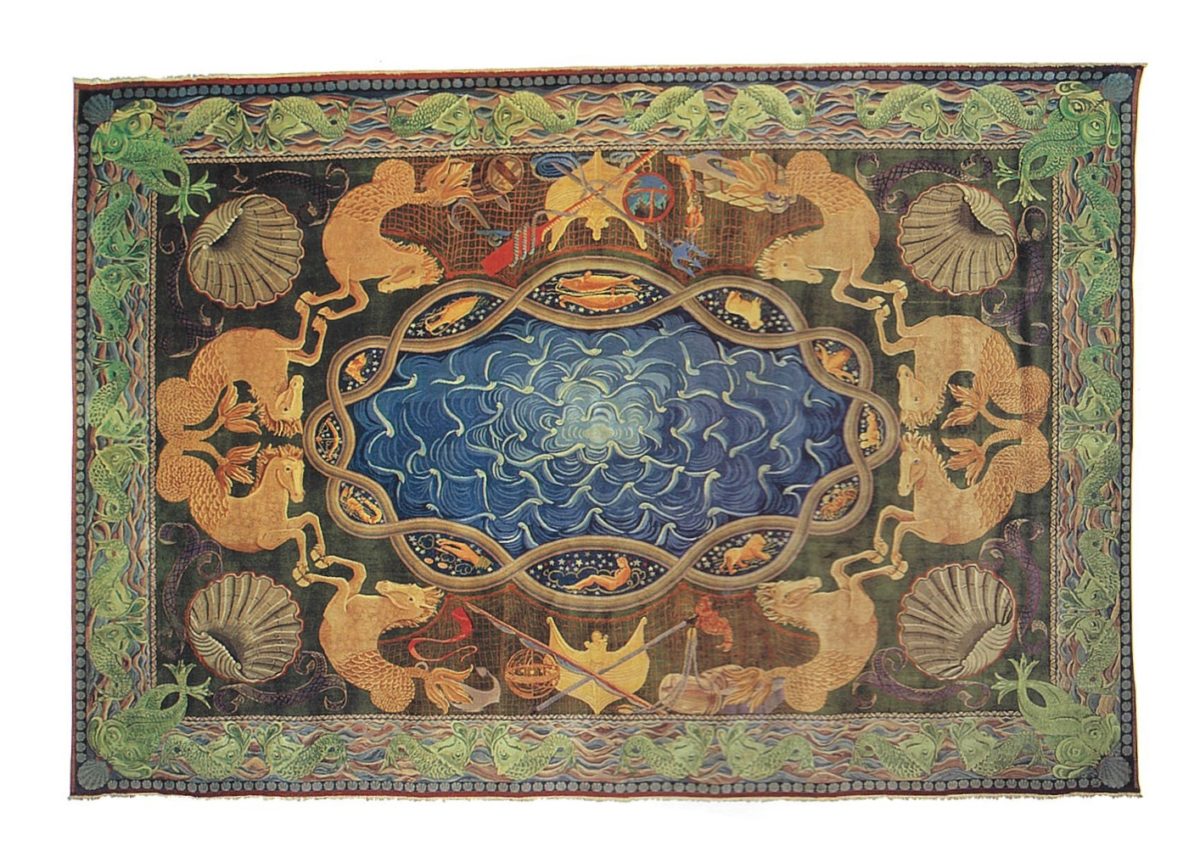 André Groult was a French furniture and interior designer associated with post-Art Nouveau decorative arts trends including the Art Deco movement. André's furniture designs of the period, which combined traditional and modernist elements, were characterised as simple but highly refined. He became especially known for his use of shagreen, leather made from sharkskin identified by its granular surface. This striking carpet by Groult, entitled La Mer (The Sea), was designed for the Molbilier National.
Carpets of the Art Deco Era by Susan Day & Yves Mikaeloff available here.