8 New Restaurants To Try In NYC This November
Something Curated highlights eight of the most exciting new and recently launched restaurants to try in New York this November, taking a closer look at the founders and proprietors behind the promising food offerings.
Field Trip || JJ Johnson
https://www.instagram.com/p/BpuTE8lh2l4/
Previously working as the chef at Minton and the Cecil, JJ Johnson is set to open up his own solo project, Field Trip, later this month. Previewed at Chef's Club Corner earlier this year, the concept is a fast-casual grain eatery, such as choose-your-own rice or barley bowls with a variety of toppings. The restaurant will feature grains from around the world on their menu, like Carolina gold rice and Italian pilgrim rice. Complete with two stories, Field Trip will have space for over 20 people to sit down and enjoy this new take on fast dining.
109 Lenox Ave, Harlem
Mission Chinese Brooklyn || Danny Bowien
A new outpost for Danny Bowien's Mission Chinese has opened in the space next to East Williamsburg music venue Elsewhere, expanding the unconventional Sichuan restaurant brand to Brooklyn. This location will have a takeout window to accommodate show-goers, and the menu will comprise lunch combinations during the day, as well as a new bread programme that will include sourdough buckwheat injera.
599 Johnson Ave, Brooklyn
FELIX Roasting Co. || Matt Moinian & Al Ansari
This new coffee shop concept by hotelier Matt Moinian and Al Ansari is designed by Ken Fulk. Open seven days a week on Park Avenue South, the stylish spot features a menu of coffee focussed offerings curated by expert barista Reagan Petrehn. Both traditional and inventive, drinks include a Hickory-Smoked S'mores Latte, Late Summer Shrub with Serrano Chiles and Botanicals, Deconstructed Espresso Tonic, and Ethiopia Guji Hambela Filter Coffee.
450 Park Ave S, Midtown
Golden Diner || Sam Yoo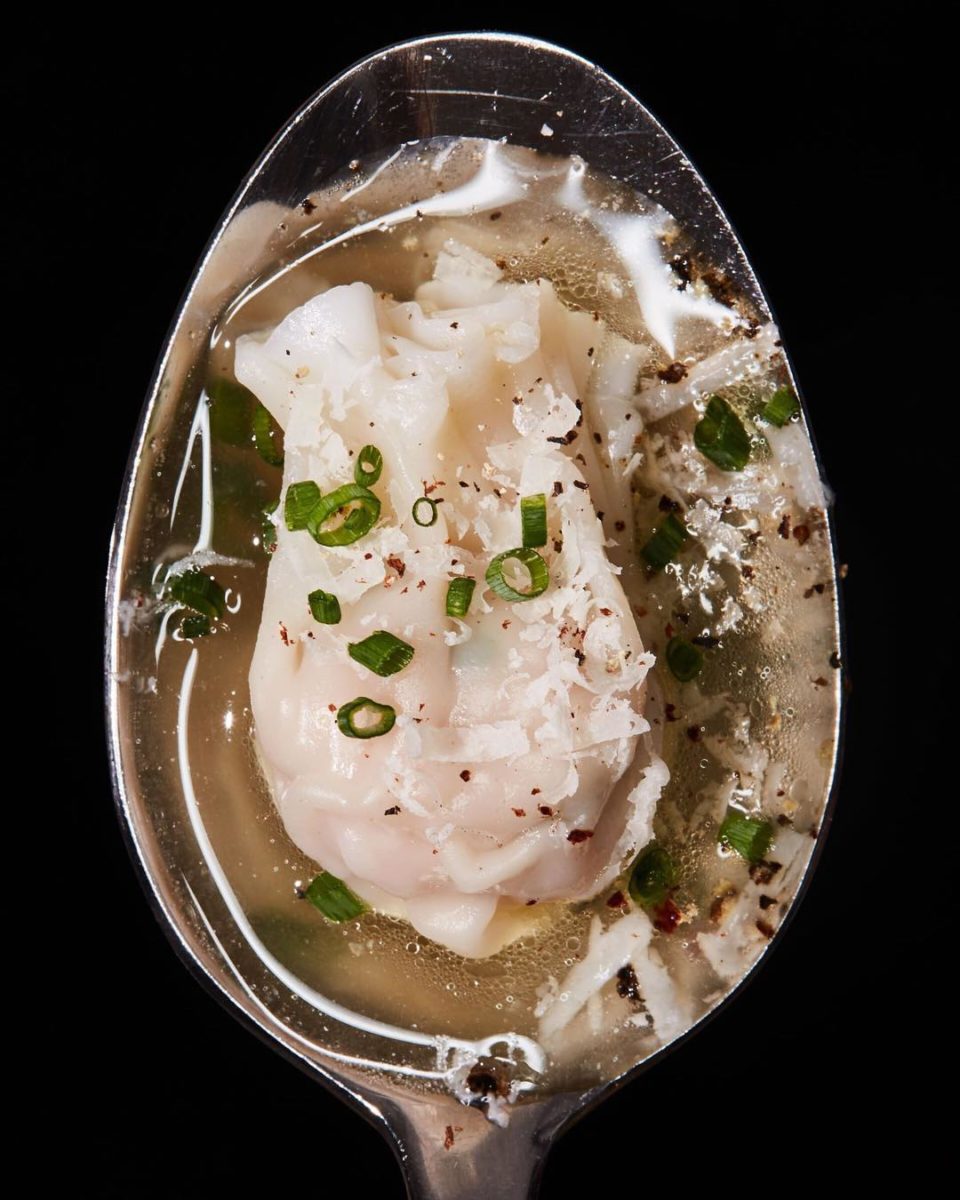 Paying homage to what feels like the long lost idea of a diner in New York City, former Momofuku Ko and Torrisi Italian Specialties chef Sam Yoo is taking charge. Opening The Golden Diner on Madison Street this month, his restaurant pays tribute to the communities of the Lower East Side, Chinatown, and Little Italy, where the chef lives. The menu includes the classics, like Greek salad and grilled cheese, but also features some more intriguing dishes, such as their chicken katsu BLT and a grass-fed burger padded by a sesame milk bun.
123 Madison St, Two Bridges
Violet || Emily & Matt Hyland 
The mastermind duo behind Emily and Emmy Squared are introducing a new take on their famous pizzas at Violet, their new restaurant named after the state flower of Rhode Island. The new spot will serve grilled pizzas from a gas and charcoal hybrid grill, with indulgent toppings like white clams. Aside from pizza, the menu features dishes with an Italian and Portuguese influence. Diners can try their spaghetti chitarra with clams and bonito butter, and polenta johnnycakes topped with roasted mushrooms and bitter greens.
511 E. 5th St, East Village
Balaboosta || Einat Admony & Stefan Nafziger
Following their closure last May due to operational costs and changes in the neighbourhood, Middle Eastern restaurant Balaboosta is back, this time in the West Village. The new space has an updated look, with bright interiors and Mediterranean-influenced decoration. Chef Einat Admony will serve up modern Middle Easter food, such as Yemenite soup dumplings and chicken fesanjoon. Don't forget to check out their Israeli wine list and coconut malabi for dessert, too.
611 Hudson St, West Village
Eléa || Reno Christou & David Perez 
Recently opened on the Upper West side, Eléa, is a casual Greek restaurant launched by the owners of Kyma, Reno Christou and David Perez. The restaurant's name means "olives" in Greek. The eatery is serving up dishes such as eggplant and zucchini chips, whole grilled fish, and braised giant beans with tomato, herbs, and crumbled feta. Inside, the space is decorated with terra cotta tile and Greek-style pottery, seating about 40 people at the bar and 130 in the dining room downstairs.
217 W. 85th St, Upper West Side
The Dumpling Shop || Jayce Lin
A new dumpling shop in The East Village has opened just in time for the cold winter months ahead. With a simple and minimalist interior, diners can choose from a selection of classic dumplings, specialty dumplings, noodles, and extensive side dishes. Some highlights include buffalo chicken dumplings, Korean kimchi dumplings, sesame noodles, and spicy Szechuan wontons. All of their cuisine is made fresh upon order, ensuing a fantastic quality of ingredients for everyone to enjoy.
124 Second Ave, East Village
Words by Jane Herz | Feature image via FELIX Roasting Co.