6 Exceptional Pieces At This Year's Salon Art + Design Fair New York
Every November, over 50 of the world's leading furniture, design and decorative arts galleries gather in New York for The Salon Art + Design fair. Running from 8-12 November at The Park Avenue Armory, the fair highlights historical, modern, and contemporary furniture, as well as late 19th century through to 21st century art. Spearheaded by Sanford L. Smith, the fair will feature pieces for every taste, with items ranging from classic antiquities to Mid Century Modern to Art Nouveau and Deco styles. This year, some of the galleries included are The Friedman Benda Gallery in New York, the Garrido Gallery in Madrid, Michael Goedhuis in London, and Galerie Hervouet in Paris. Something Curated takes a closer look at six standout pieces from 2018's upcoming The Salon Art + Design.
The Flag Halyard Chair, Hans Wegner, 1950 || Modernity, Stockholm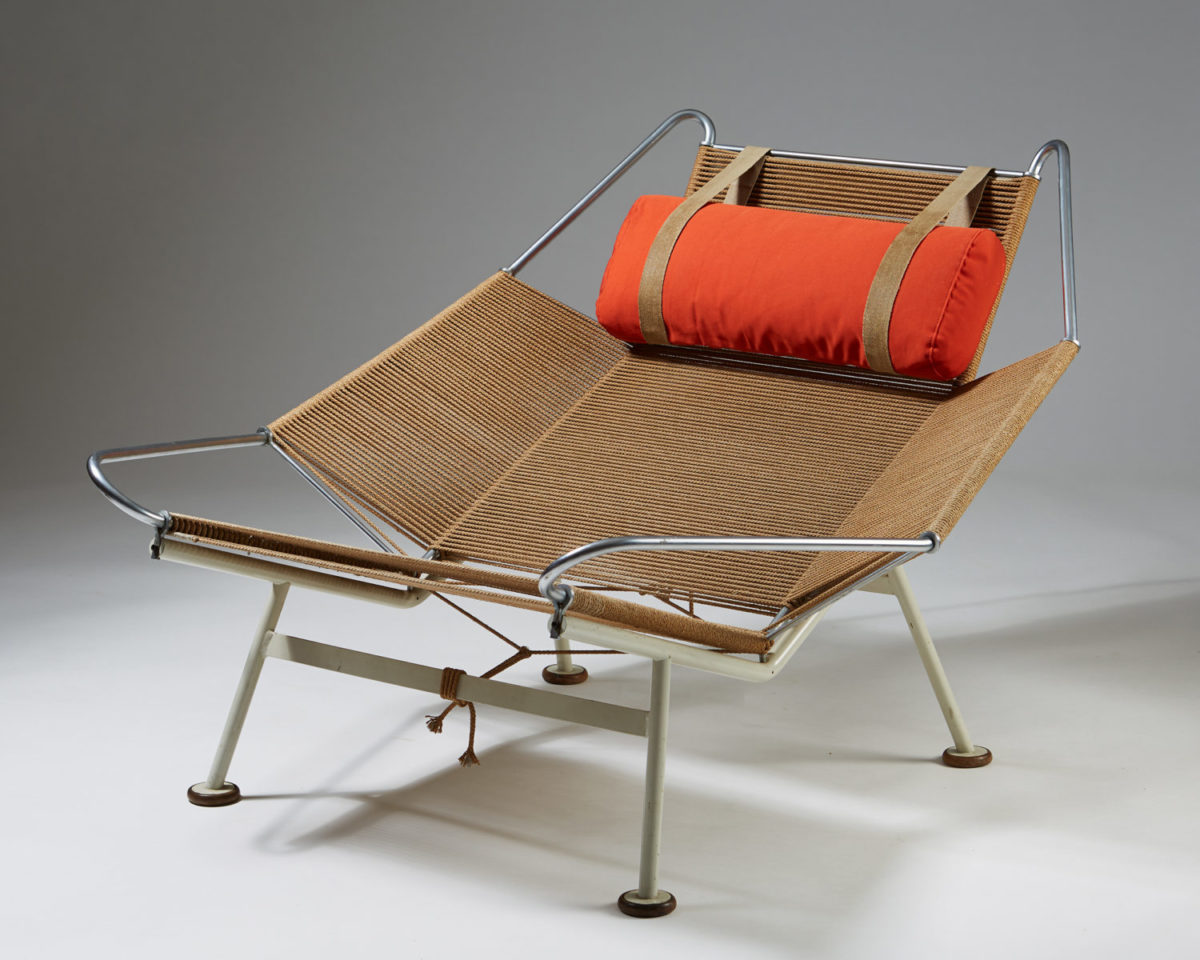 In a nod to Modernists such as Marcel Breuer and Mies van der Rohe, designer Hans Wegner created The Flag Hyland Chair in 1950. Though the chair was rumoured to have been inspired by a day spent at the beach, it is regarded for its functionality and careful craftsmanship. It is made of white lacquered steel, wooden "feet", chromed steel top, and rope, which Wegner wove himself to make the seat of the chair. Wegner specialised in creating practical and comfortable yet innovative furniture, demonstrating his abilities to design pieces with virtually any material given. The chair will be displayed by Modernity Stockholm, a group of collectors that concentrates on pieces made by Scandinavian designers in the 20th century.
Glass Vase, Pamela Sabroso & Alison Siegel, 2017 || Heller Gallery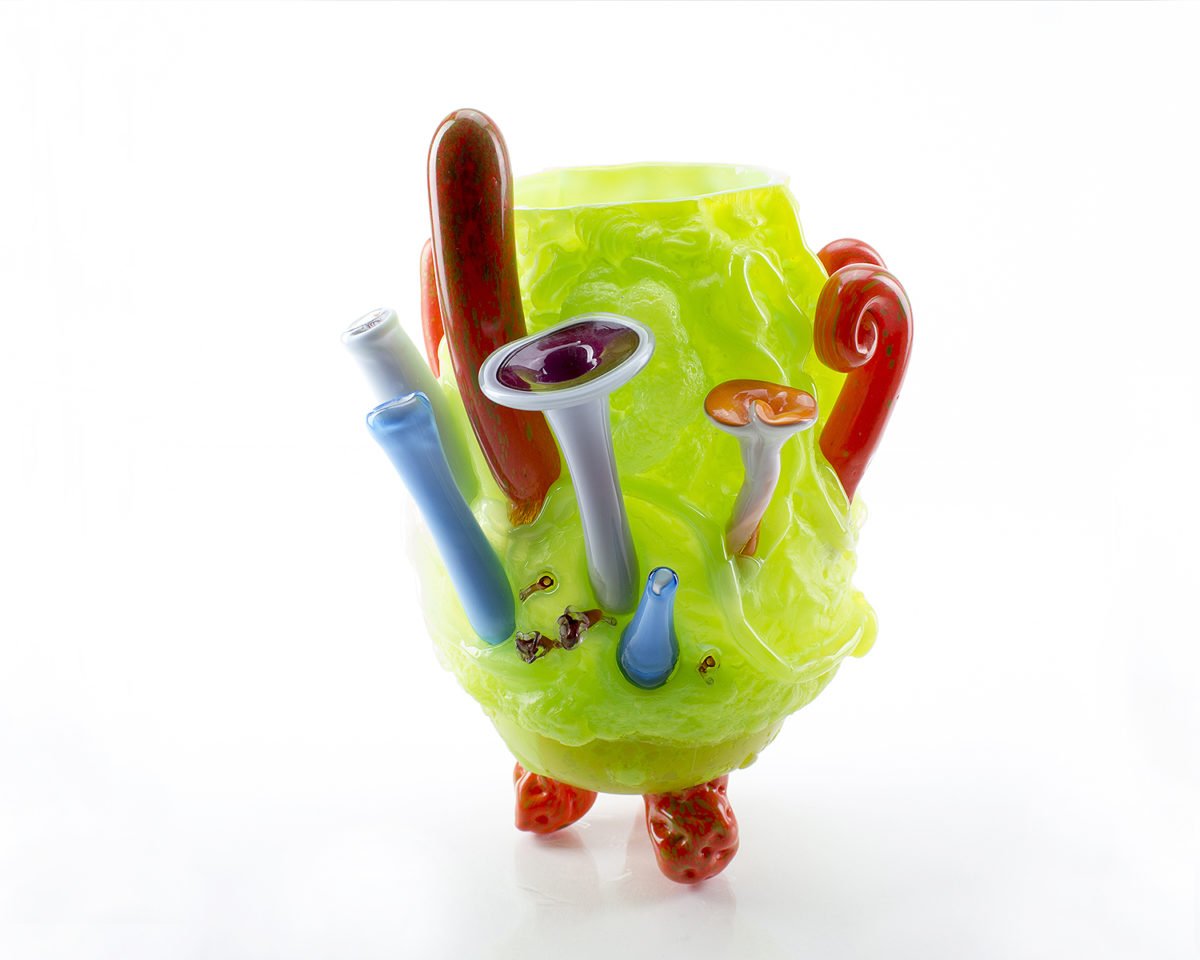 Artists Pamela Sabroso and Alison Siegel use the shapes and surface structures of plants, fruits, and vegetables to make the moulds for these bold and vibrant vases. Their work is playful, colourful, and extremely unique, each piece hand blown at the UrbanGlass Studio in Brooklyn, NY, where these two new exhibitors are based. Their creative method offers a more relaxed approach, as their pieces come from drawings and discussions rather than a straight line towards a single concept and outcome.
Sasso Table Lamp, Luigi Caccia Dominioni, 1949 || Donzella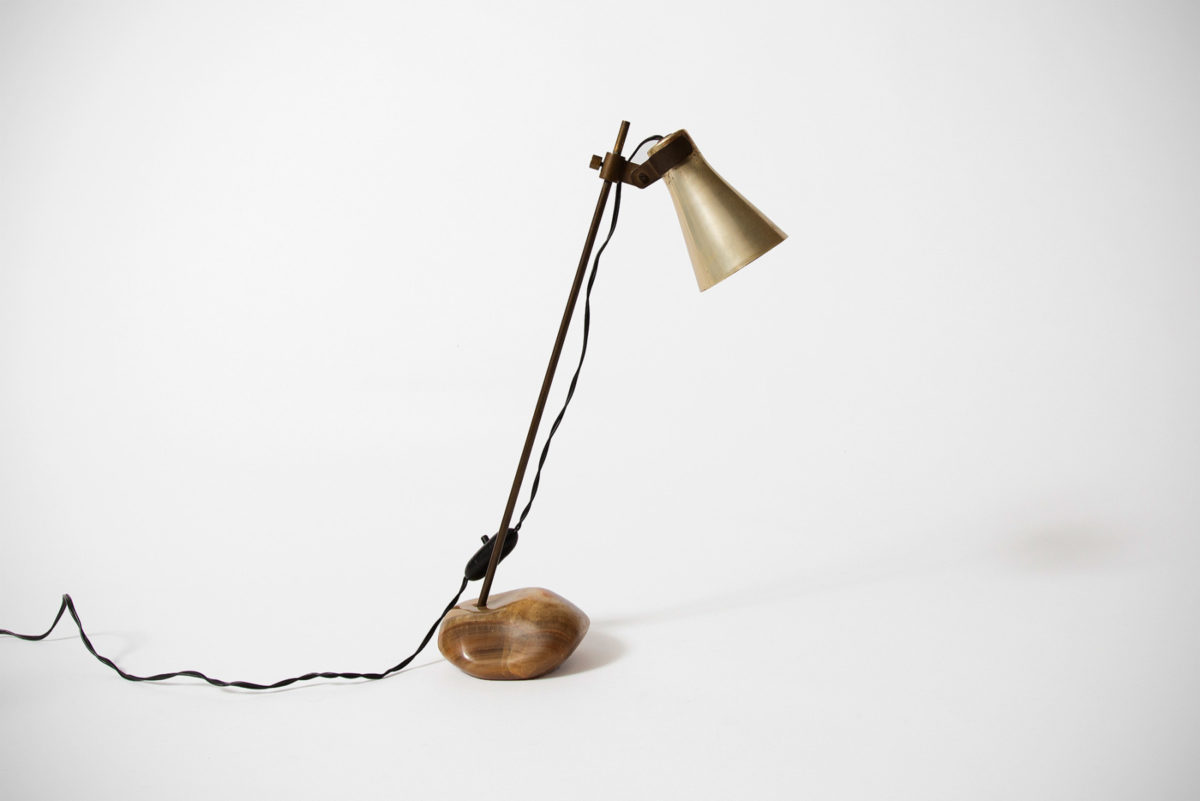 This rare table lamp is the perfect addition to light up any desk, side table, or office space. Made by Luigi Caccia Dominioni, an Italian architect and furniture designer, this piece is rather unconventional and one of a kind. It is made from brass, polished river stone, and anodized aluminum, and has been collected by Donzella, a curated gallery space that specialises in post-war design based in New York City.
Schematica, Fautso Melotti || Mazzoleni Art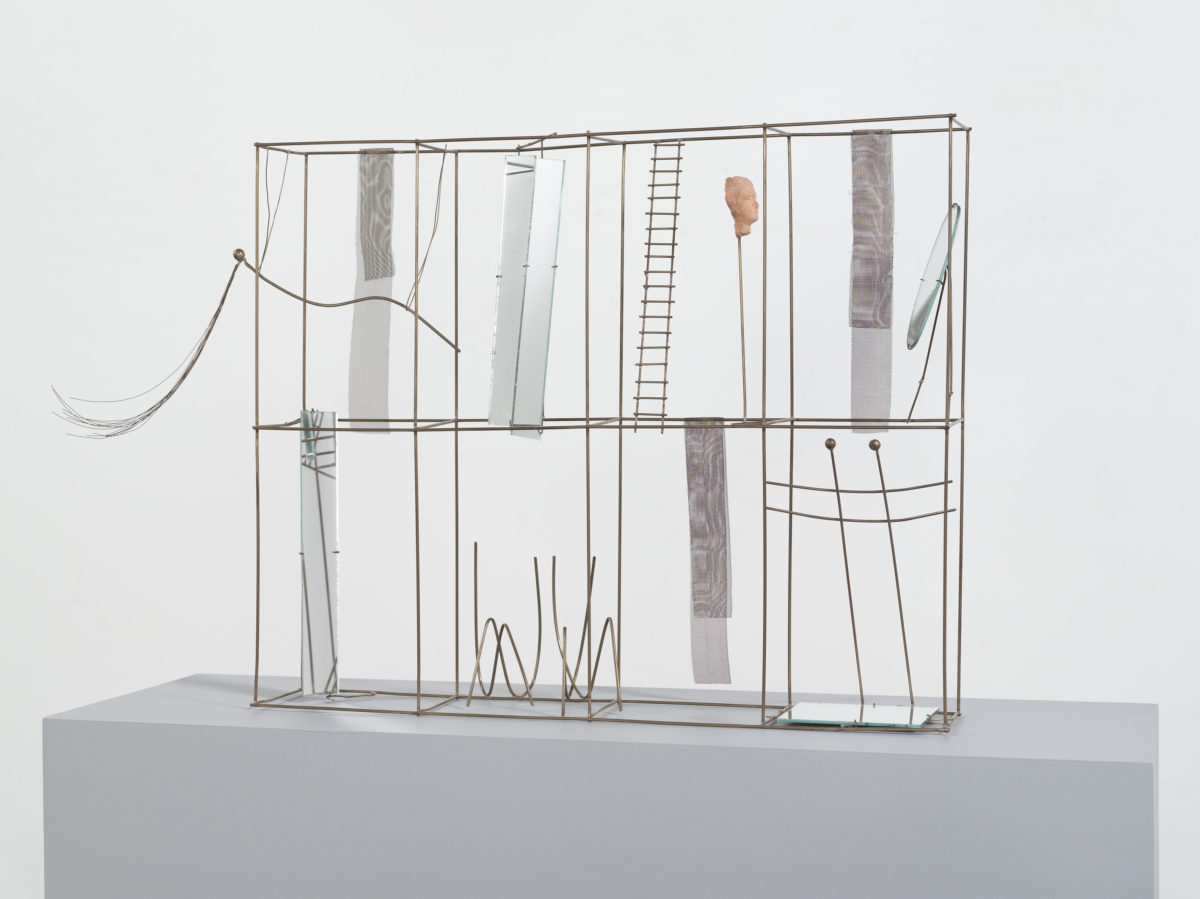 Made by Italian sculptor Fautso Melotti, this sculpture, "Schematica", gives the impression of ideograms, music, and figurative arts. Comprised of different mediums of brass and chain, Melotti inspired to observe balances of form and outlines within his work. He played with balance and negative space to create a whimsical final result, and is best known for his bronze sculptures. This piece is presented by Mazzoleni Art, a gallery in London who will return to Salon Art + Design for its fifth consecutive year.
Peacock Chair, Frank Lloyd Wright, 1921 || Bernard Goldberg Fine Arts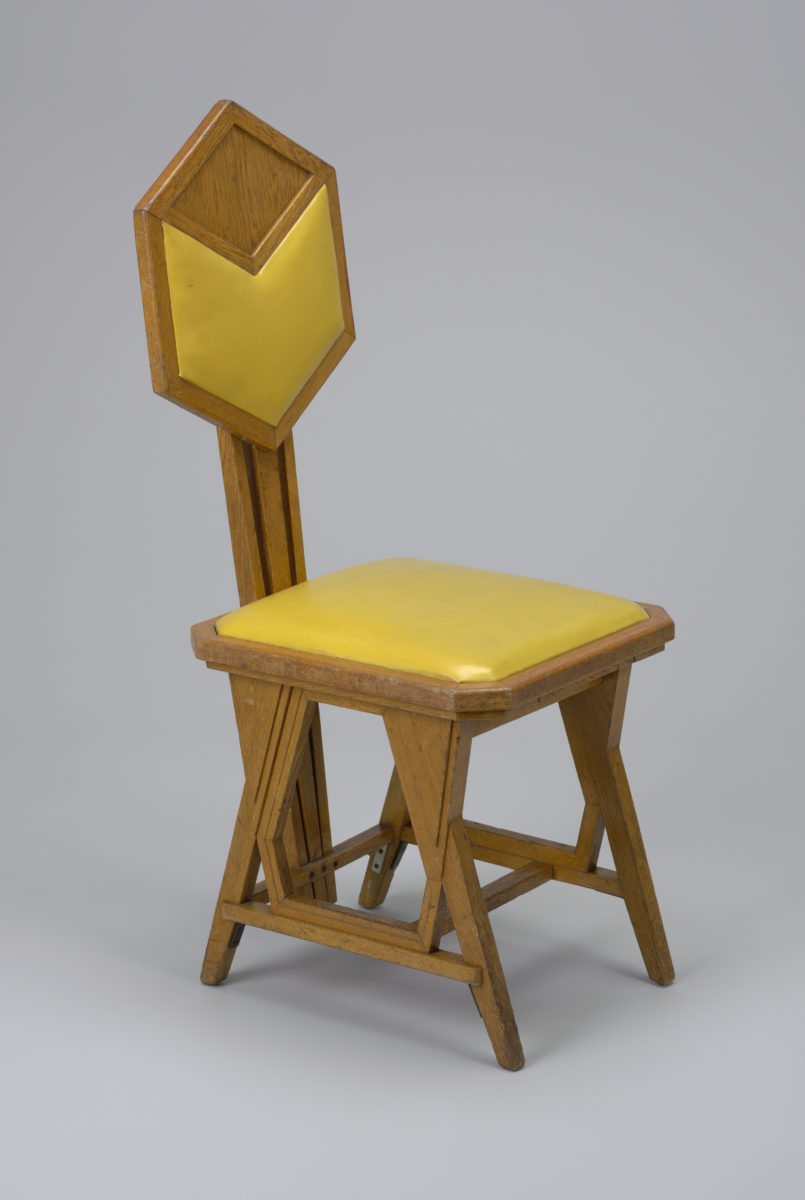 Crafted from materials such as oak, vinyl, and brass, the Peacock Chair was originally designed for the Peacock banquet room at Frank Lloyd Wright's Imperial Hotel in Tokyo in the early 1920's. The chair's hexagonal back and square seat represent the geometrical diversity that was used throughout the hotel's exterior and interior spaces. Throughout his time working as an architect and designer, he had a concern for pure form and the honest use of materials. This piece is represented by Bernard Goldberg Fine Arts, a gallery that exhibits American paintings, sculpture, and decorative arts from the early 20th century.
L1 Achille Table Lamp, Lazzaraini and Pickering, 2016 || Marta Sala Editions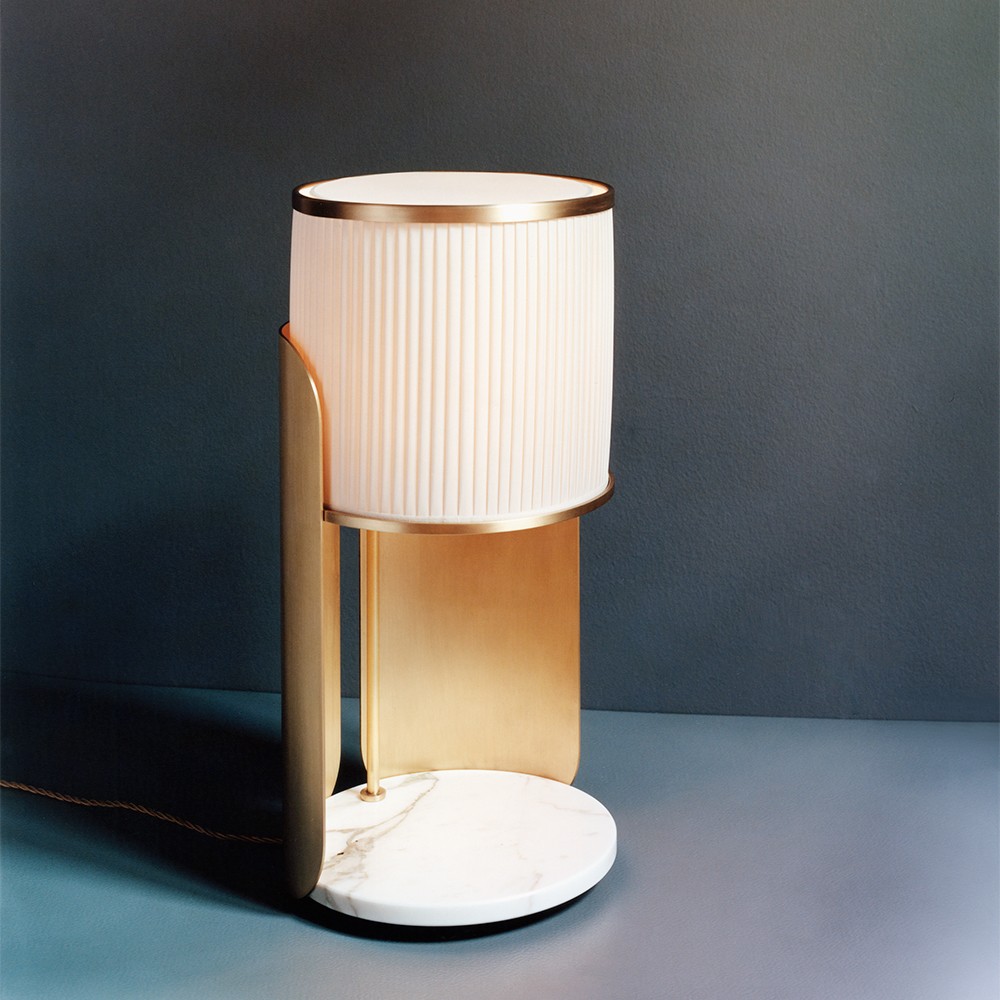 Combining both classic and sophisticated materials, the Achille Table Lamp features a simple lampshade enveloped in gold brass and Calcatta gold marble. Glamorous yet functional, it was made by contemporary Italian architects Claudio Lazzarini and Carl Pickering in 2016, who pride themselves on diverse designs and their multi-disciplinary nature. This is their first venture into designing furniture, designed for Marta Sala Editions, a line of home objects by Marta Sala. Previously, Lazzaraini and Pickering's architecture company has collaborated with Fendi, Valentino, and Montblanc.
Feature image: The Flag Halyard Chair, Hans Wegner, 1950 (via Modernity, Stockholm)