Interview: Accessories Designer Sarah Law On Her Label KARA
Designer Sarah Law launched her New York-based bags and accessories label KARA back in 2013. Her distinctive pieces are thoughtfully conceived, created from materials including leather, plastic, cotton, and more recently, laminated $2 bills. Born in Hong Kong and raised in California, Law's label brings together diverse influences, championing a mantra of self-definition. Law's studio, where she also holds sales events, is located in SoHo, and over the past five years, KARA's products have become available via numerous online retailers and physical boutiques. To learn more about Law and the thinking behind KARA, which celebrated its fifth birthday this year, Something Curated met with the accessories designer at her Downtown studio.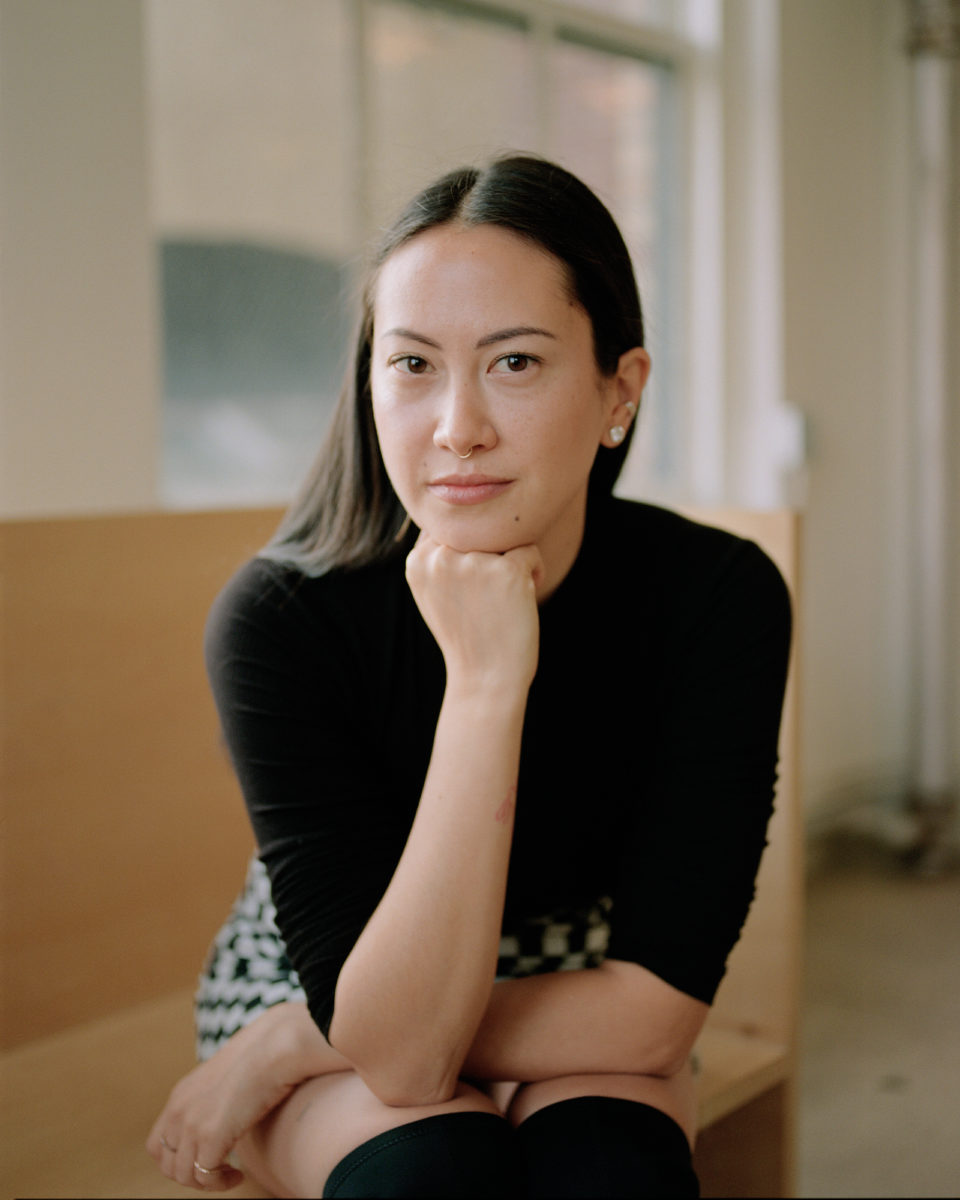 Something Curated: How did KARA start?
Sarah Law: At 25, I quit my Gap accessories design position and started the company in my apartment. I had always wanted my own business and had graduated from Parsons with a Bachelors in Fashion Design. The first year of working on the brand, I mostly worked on my own but started getting help along the way. My first season, we were picked up by Ssense, Lane Crawford, Harvey Nichols, Opening Ceremony, Shopbop and Creatures of Comfort. Based on the response, I started to hire a few employees.
SC: Tell us about your time in the CFDA incubator.
SL: I was recommended to the CFDA incubator by Roopal Patel and Tomoko Ogura, right before I launched my first collection. It was an amazing experience to be surrounded by 9 other young brands and meet many people from the American Fashion industry. After having worked in my apartment on my own for the first year, it was incredible to be immersed in a community.
SC: How has your time at Parsons helped shape you?
SL: Moving to New York and taking a year abroad in Paris were two life changing experiences. I also spent the majority of my time at Parsons interning everywhere I could, I wanted to see the entire process from design to PR to styling to selling the product. Since I've started working, my schedule is constantly full and time seems to move at light speed. The exciting part of being in school is the time to learn and reflect.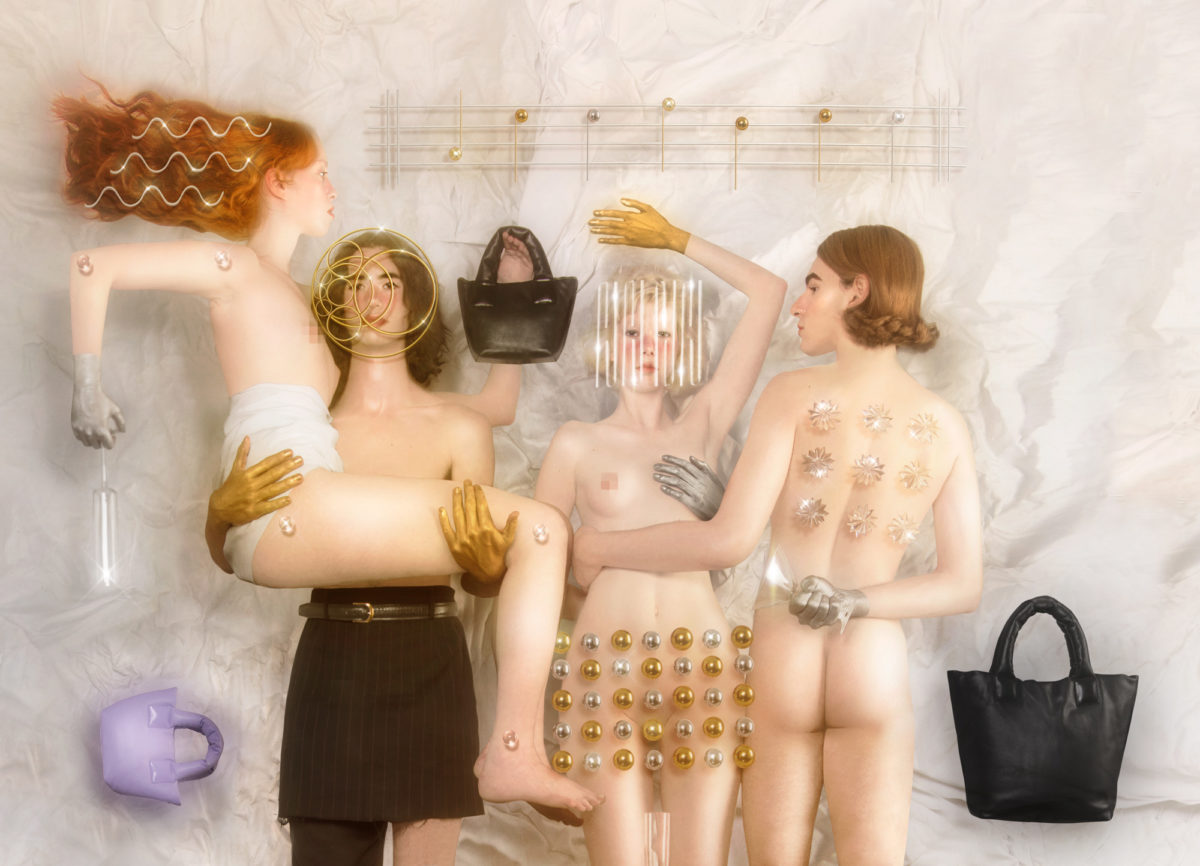 SC: Of everything you could have designed, why did you choose to design accessories?
SL: Not having to deal with sizing made the process of getting a product into the world easier. When I started, bags felt like a way to stay focused. It's one category and a great design can speak to a lot of people regardless of size, age, or cultural background.
SC: How would you describe the ethos of your brand?
SL: KARA is deeply tied to my own experience. Being half Chinese, half Caucasian, growing up between Hong Kong and the States, my identity has always come from a multicultural background. It felt important to make products for people who could relate to this idea that identity can be complex and sometimes conflicting. I wanted to create a brand based on simple, good quality and well designed materials that could be worn in many ways or complement different personal styles. I love the idea that you wear the bag and the bag should not wear you.
SC: What's been the greatest challenge that you've faced as a young designer setting up your own label?
SL: Many parts of running the business, that sit outside of design and art direction have been tough. When I was much younger, having a brand was all about the product and the messaging. As the company came to life, I realised there were so many components I had overlooked. Anyways, my dad has always said "if you don't have headaches, you aren't in business." and damn, is that true. There are hurdles and you force yourself to overcome them and then the next hurdles are even bigger. I think they call it running a business because it really is a race. I'm not always sure how I overcome them, but I keep working and at the end of the day, it is because I believe in what I am doing – the brand exists for an important reason.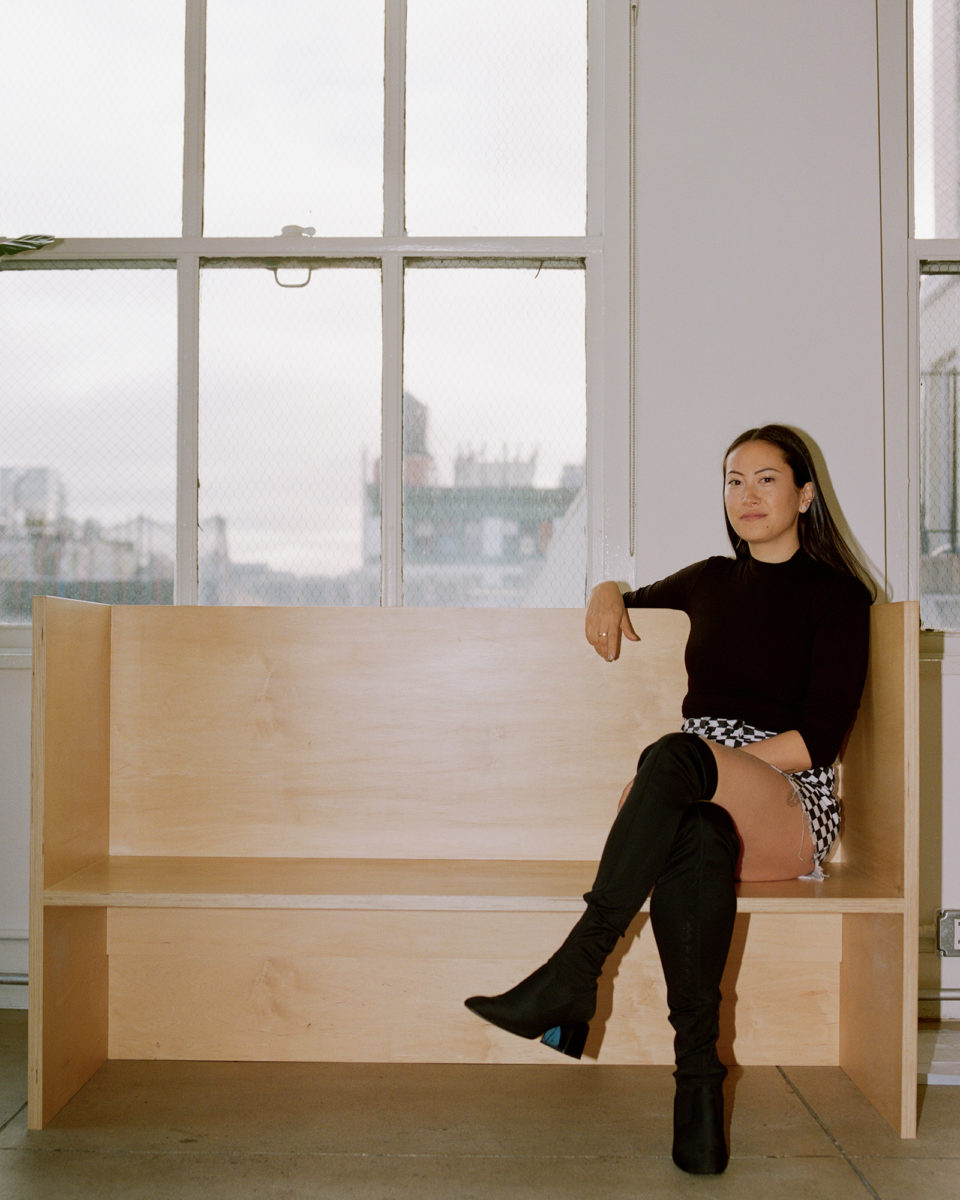 SC: What is the thinking behind having your space open for appointments rather than having a more visible storefront?
SL: We opened our studio for shopping by appointment because so many people asked us if they could come in and see the full collection. We are a pretty small team, just 6 people, so opening up the office to the public allowed us to satisfy that demand and stay focused on all the work we do in house: design, production, marketing, etc. It also feels nice to have an informal setting where people can see what we do and learn about how the product is made.
SC: How did it feel to be copied by retailers such as Forever21 as a small label?
SL: It's pretty disappointing to see these organisations with unlimited resources make cheap, low quality versions of ideas myself and my team have worked tirelessly on. All the work I put into the brand comes from a personal place.
SC: Are there any particular brands or people you admire or who have influenced your work?
SL: My favourite part of KARA is the the community we are part of and all the different people we work with. Some people that we have worked with that have also become good friends are Chen Chen and Kai Williams, Breadface, Michael the III and Masha Reva.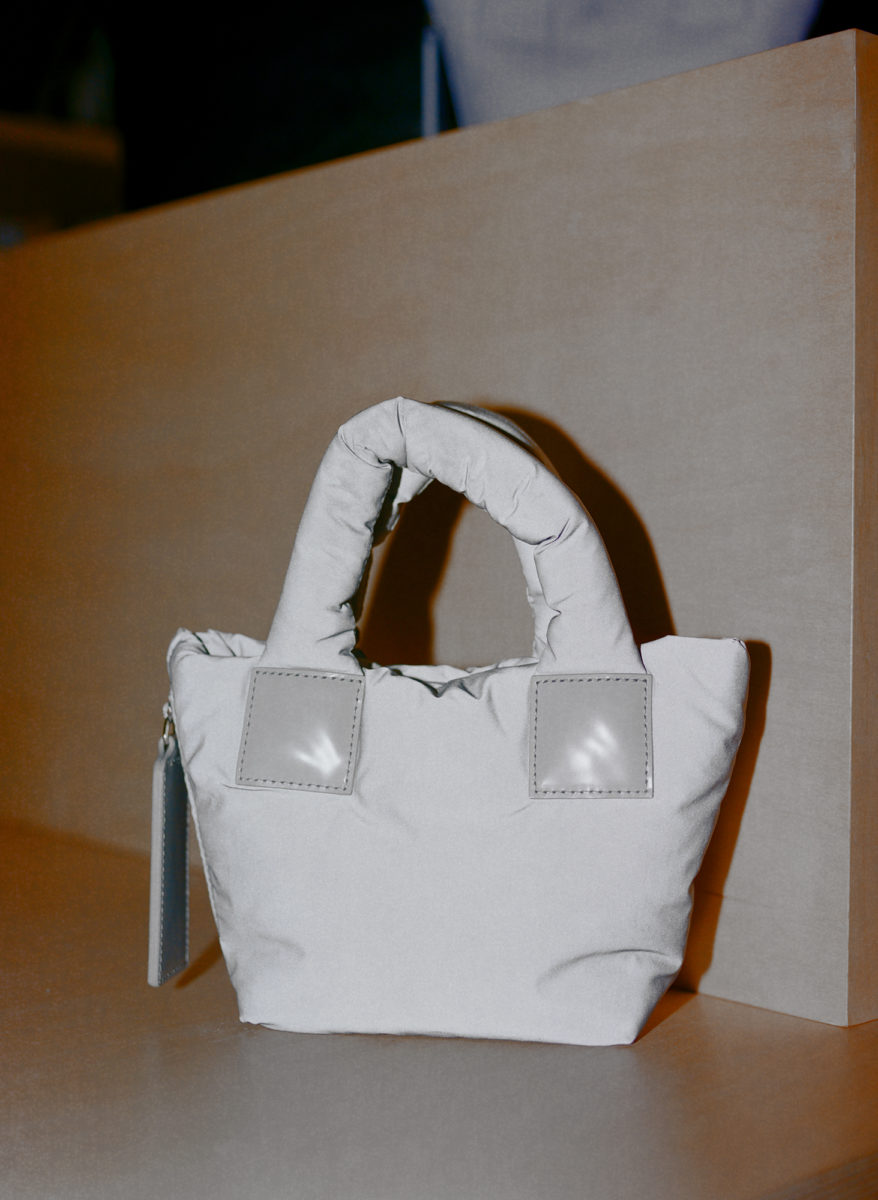 SC: What's currently on your mood board?
SL: Photos of packaging for flowers and products and all kinds of office supplies. We are exploring themes of 'Value' for 2019 and the inspiration behind our January delivery is all about the little things in life.
SC: What has been your favourite collection or item you've produced so far and why?
SL: I love all the novelty we work on seasonally but some of my favourite styles are the really functional items that can be carried everyday – like the Backpacks, the Stowaway Satchel and the Drawcord Backpack.
SC: What do you see for the future of KARA?
SL: I have been really interested in blurring the line between garments and bags. For this season, I created this style called the Bolero Scarf. It's a shearling scarf with sleeves so it can wrap beautifully around your arms. There's a zipper compartment on one side that's perfect keys, phone, wallet, etc. I am really interested in making more items like this.. Stay tuned for January!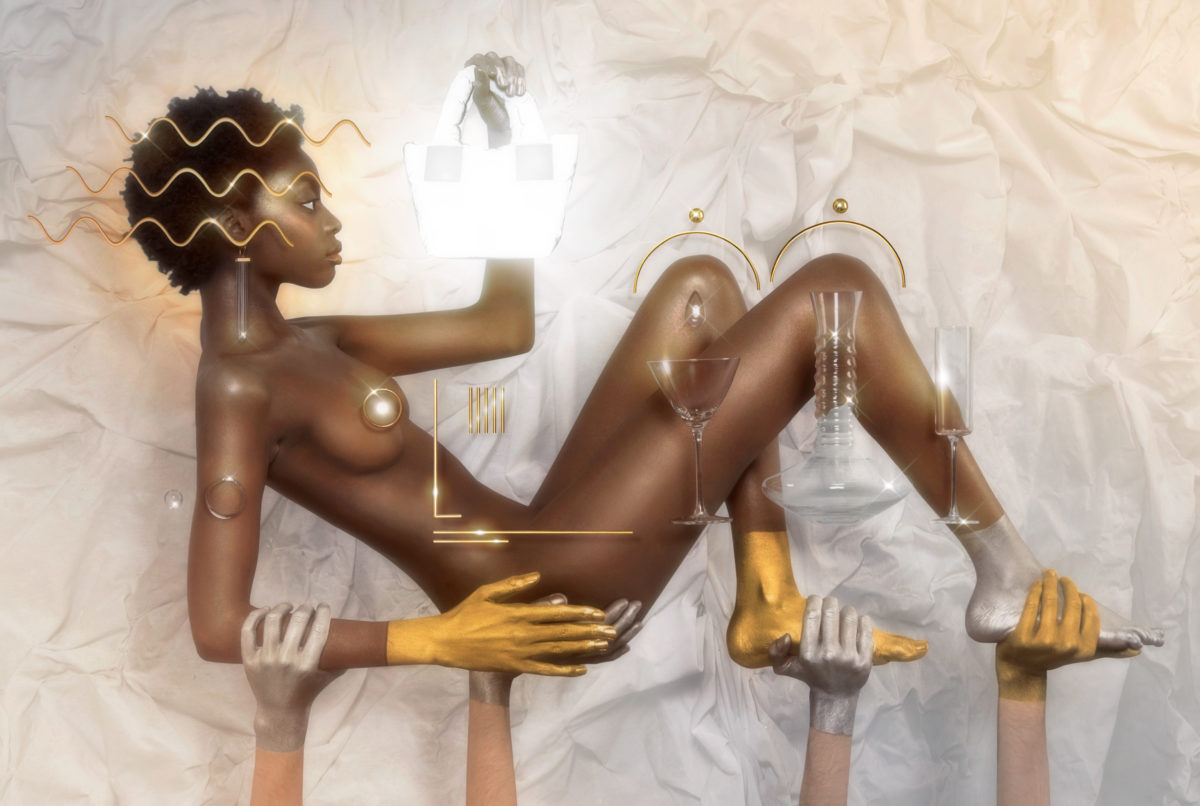 SC: Can you tell us about any upcoming projects you have in the works?
SL: This August marked our fifth year in business and with it we have been working on a continuing series called #KARAyouBEyou. We have spent the past year and will go into next year asking different artists and individuals to photograph themselves their way with our product. The project celebrates individuality and self- expression and highlights KARA's mission to acknowledge that for many, identity is complex, contrasting and fluid. This growing body of work represents our exploration of identity with an extensive roster of diverse artists including Michael the III, John Yuyi, Bread Face, Eric Timothy Carlson, Filip Custic, Masha Reva, and Aleia Murawski. I am excited to see the project progress.
SC: What is your favourite restaurant in NYC?
SL: Di An Di in Greenpoint.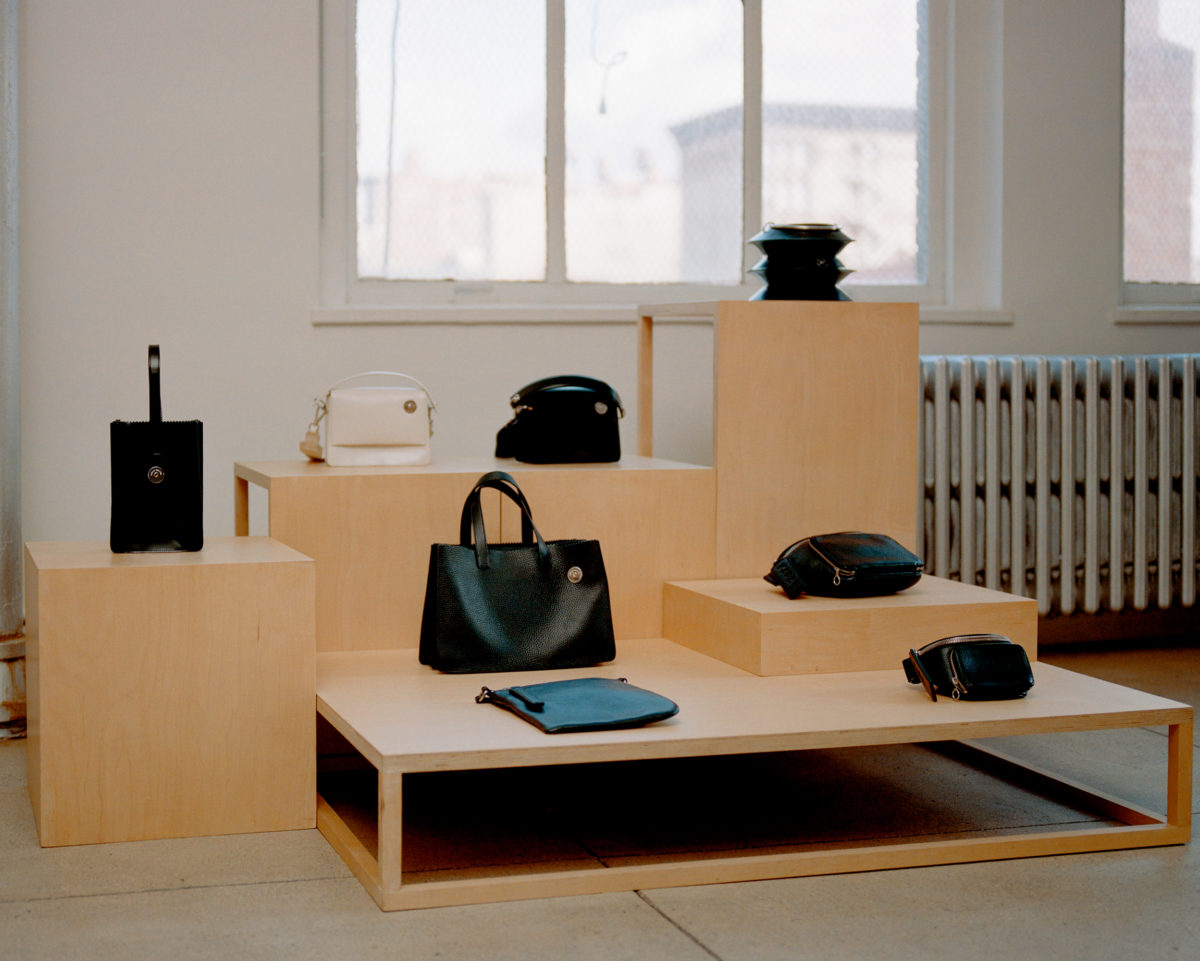 SC: Preferred work attire?
SL: Usually a lot of black and something that feels put together but isn't a lot of work. I'm really into machine embroidery so I have a big collection of black sweatshirts with monochromatic embroideries on them.
SC: Favourite place to shop in NYC?
SL: I love the pop up shop Cafe Forgot, they are currently at The Picture room.
SC: What are you currently reading?
SL: I just finished reading, the second time, Ram Dass's book Be Here Now. He has always been a big inspiration to me and this book was a point of reference when we remade all our packaging.
Interview by Jane Herz | Photography by Thomas McCarty