Interview: Princess Gollum, Instagram Muse, Model & DJ
Josephine Lee, better known online as Princess Gollum, has become known for her early noughties metalcore meets industrial goth aesthetic, subversive imagery and experimental make-up looks. Her Instagram feed, garnering 109k followers to date, remains a continuous source of inspiration for her followers and the industry alike. Lee's pervasive web presence has led to collaborations with innumerable brands including Opening Ceremony, Milk Makeup, Obey, Gypsy Sport, and most recently, clothing label Drink This Milk. Something Curated met with the online it girl at her LA home to learn more.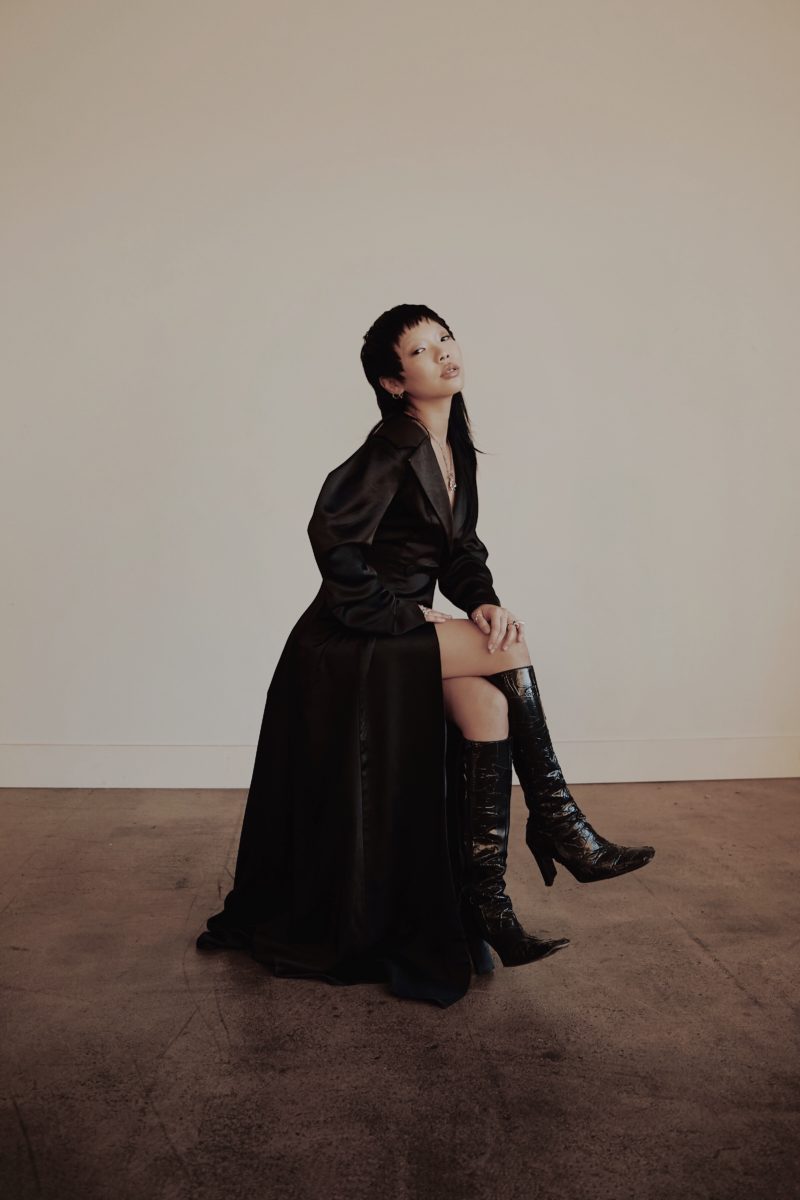 Something Curated: Can you tell us a little bit about your background?
Princess Gollum: Hello reader, nice to e-meet you :——) My name is Josephine 진주 Lee otherwise known as Princess Gollum. Thank you for taking the time to read this and I hope it brings you joy and a feeling of closeness. I am Korean-American, born and raised in Southern California. I am a model, content creator, DJ and above all else, a mother to the sweetest and shyest albino hedgehog named Halo.
SC: How did you get into modelling?
PG: The initial transition from modelling as a hobby, to a career happened organically. My main goal now is to add to the representation of Asian Americans. I think pushing the boundaries of society's beauty standard is very important. I think being able to express myself in this medium being a foot smaller than the average model's height and not having professional modelling background is what thrills me the most. I'm happy to see more and more media representation of people who, like me, have found their light.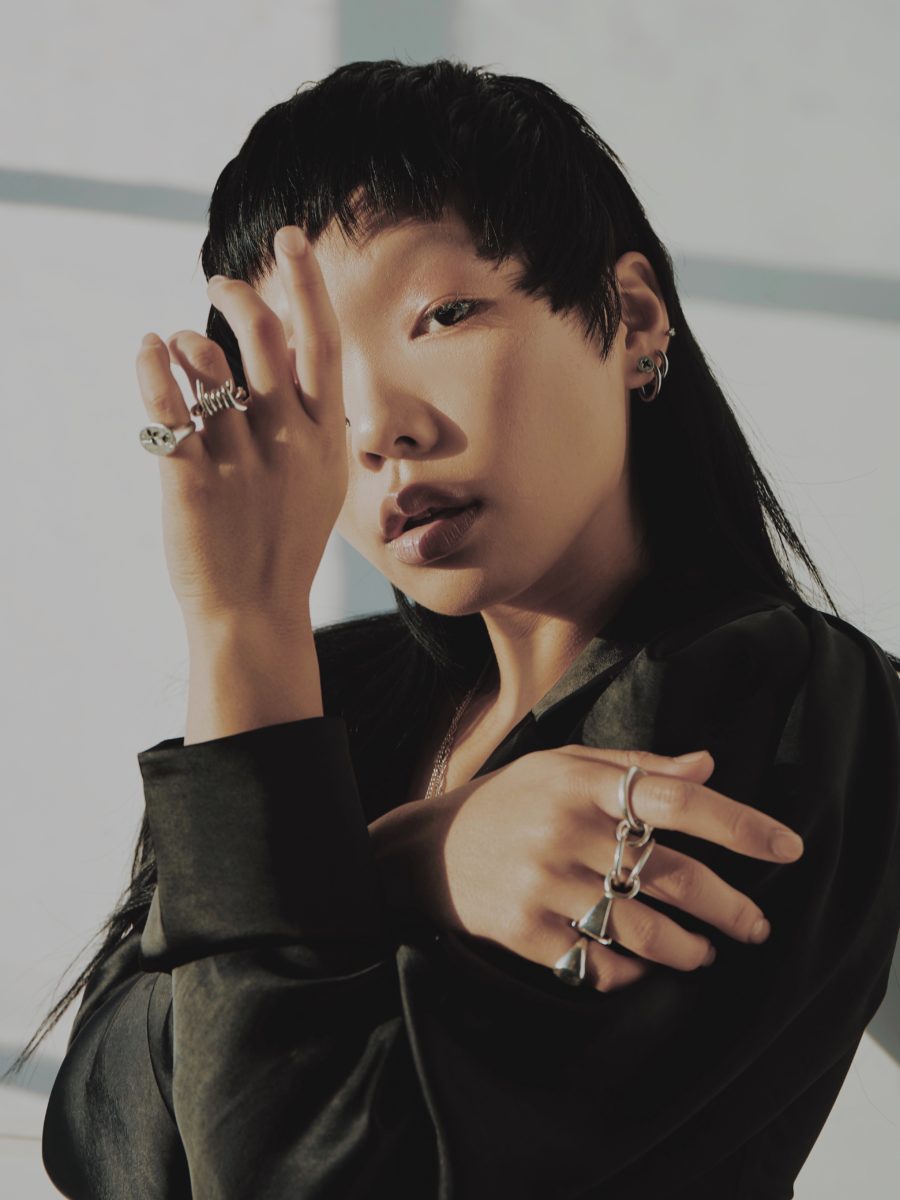 SC: How would you describe your personal aesthetic; and how has your style evolved over the years?
PG: In everything I do I strive to find the balance, and naturally this affects the way I style myself. For example: If I'm going to sacrifice my comfort to rock a pair of silver Miu Miu kitten heels for 12 hours, I compromise by wearing something extremely soft and probably vintage on top. Or If I'm wearing a loud hat, I'd probably adorn my body a bit more modestly. But what I enjoy most is being able to put my own spin on the things I wear, making it my own. I end up altering and personalising a lot of my pieces. It all becomes an extension of PG.
SC: How did you come up with the name 'Princess Gollum'?
PG: Growing up my family and I all shared an immense love for The Lord of the Rings trilogy. My favourite character was Gollum/Smeagol, but only after getting over my initial infatuation with a very attractive elf named Legolas, of course. Even though Gollum isn't necessarily the easiest on the eyes, when you do get to know him, his "ugliness" becomes endearing. Because a part of him really does try and do the right thing, and at a certain point on the journey, you witness him physically fighting his dark side. Gollum represents the internal conflicts of any mortal; two polar opposite personalities, contradicting yet coexisting. A love/hate relationship with the precious eventually leads to an extremely conflicting relationship with oneself. This was when I first really felt and understood the classic 'don't judge a book by its cover'. I fell in love. I chose Gollum because I wanted to highlight what I identified with so heavily as a child, as well as crowning his name with princess to add a twinkle.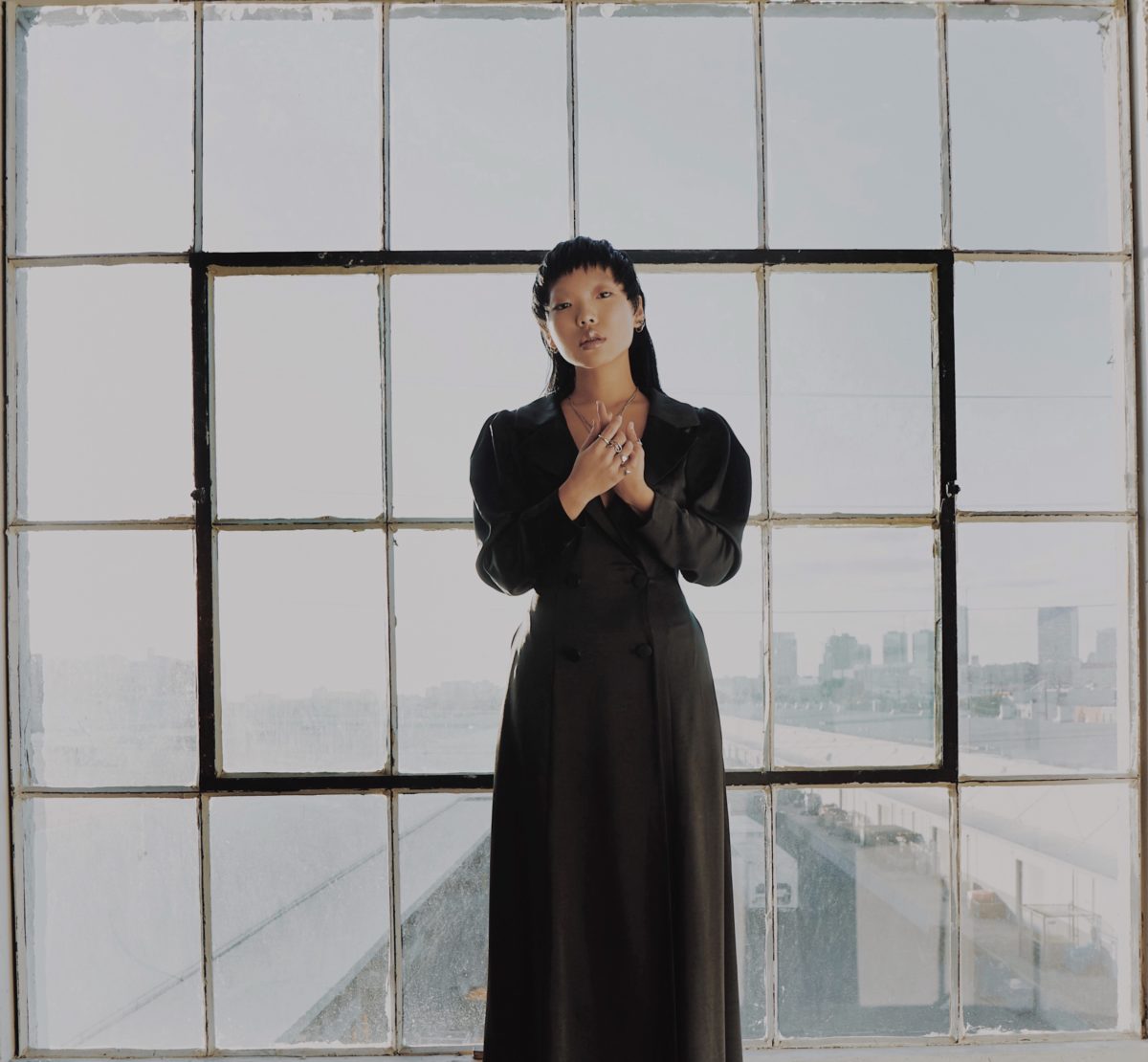 SC: Where do you look to find inspiration for your images?
PG: Nowhere to everywhere! Inspiration can be found anywhere if you allow it.
SC: Who do you enjoy collaborating with in terms of artists, stylists, photographers, etc.?
PG: I enjoy collaborating with people who create from a genuine place, also having clear intentions and a mutual respect. This creates a certain ebb and flow between all members of the team, which produces the best possible result.
SC: Which projects that you've been involved with are you proudest of?
PG: My proudest moment was when I was able to take my mom and Hammi (my grandmother) to the Milk Makeup display in Sephora. Sharing all my first experiences with each of the beauty products was such an amazing experience. I could just tell that they were so proud and that made me feel pure joy. I am lucky to have two strong women that have been in my life consistently, always providing unconditional support. I wish my aunt could have been around to see as well, but I know she's in heaven watching.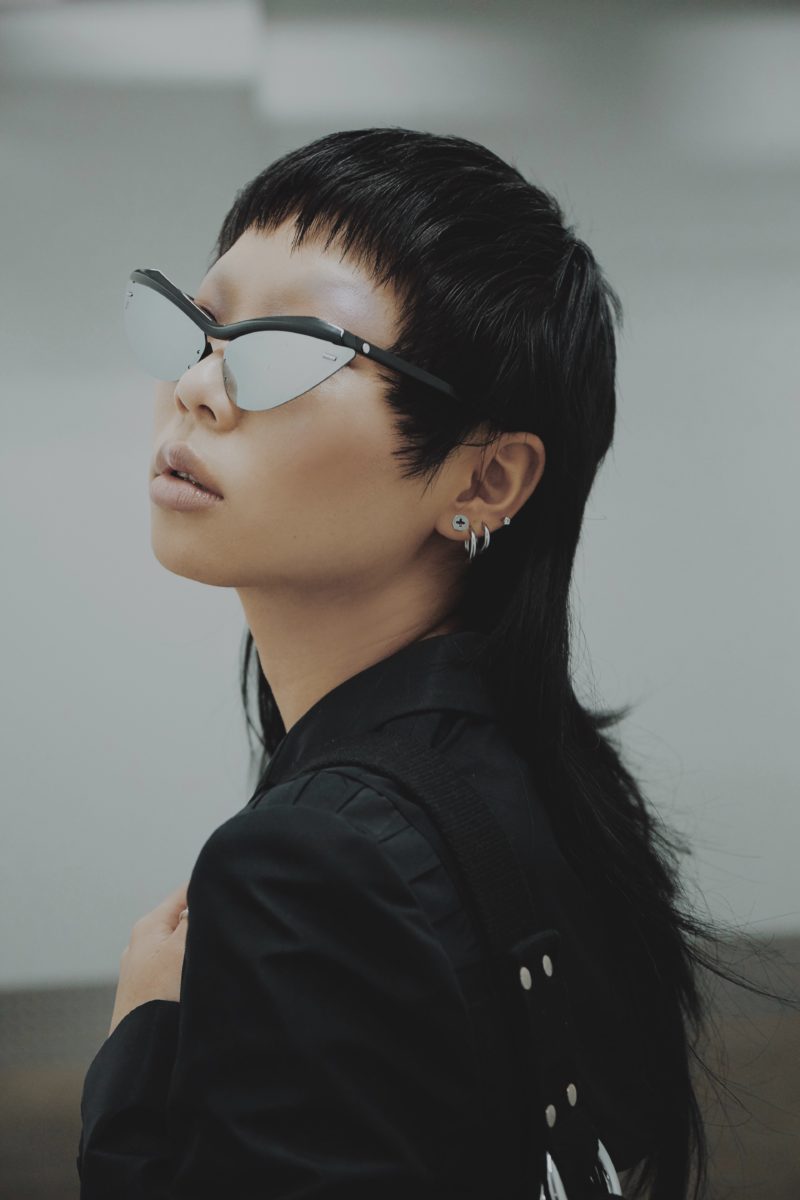 SC: What do you look for in brands that you collaborate with?
PG: I really appreciate brands that stay true to their brand. I think evolution is important and inevitable but you can clearly tell the difference between a brand that switches up every time a new trend comes around and a brand that is very strong in their vision. For example, I think Marni is one of the coolest designer brands. They're iconic and don't let fast passing trends really affect their designs to a point where it's noticeable. Over the years, I've seen my mother and aunt shop there ever since I was a young girl and I think going there now, the essence still remains the same. Prada and Chanel too. If I had a top 8 of my dream collaborations, they would definitely be up there!
SC: In what ways do you think that Instagram has changed the modelling and fashion industry?
PG: Social media has really changed marketing as a whole, the way we consume and produce. The opinions of consumers are visualised to the public and is now more important than ever. Instagram has given a space for new types of visual artists to express themselves and even make a living. It's gone from an app where you share personal moments with friends and family to a marketing/business oriented platform that reaches millions of people. I guess this transition makes so much sense, living in this world based on consumerism.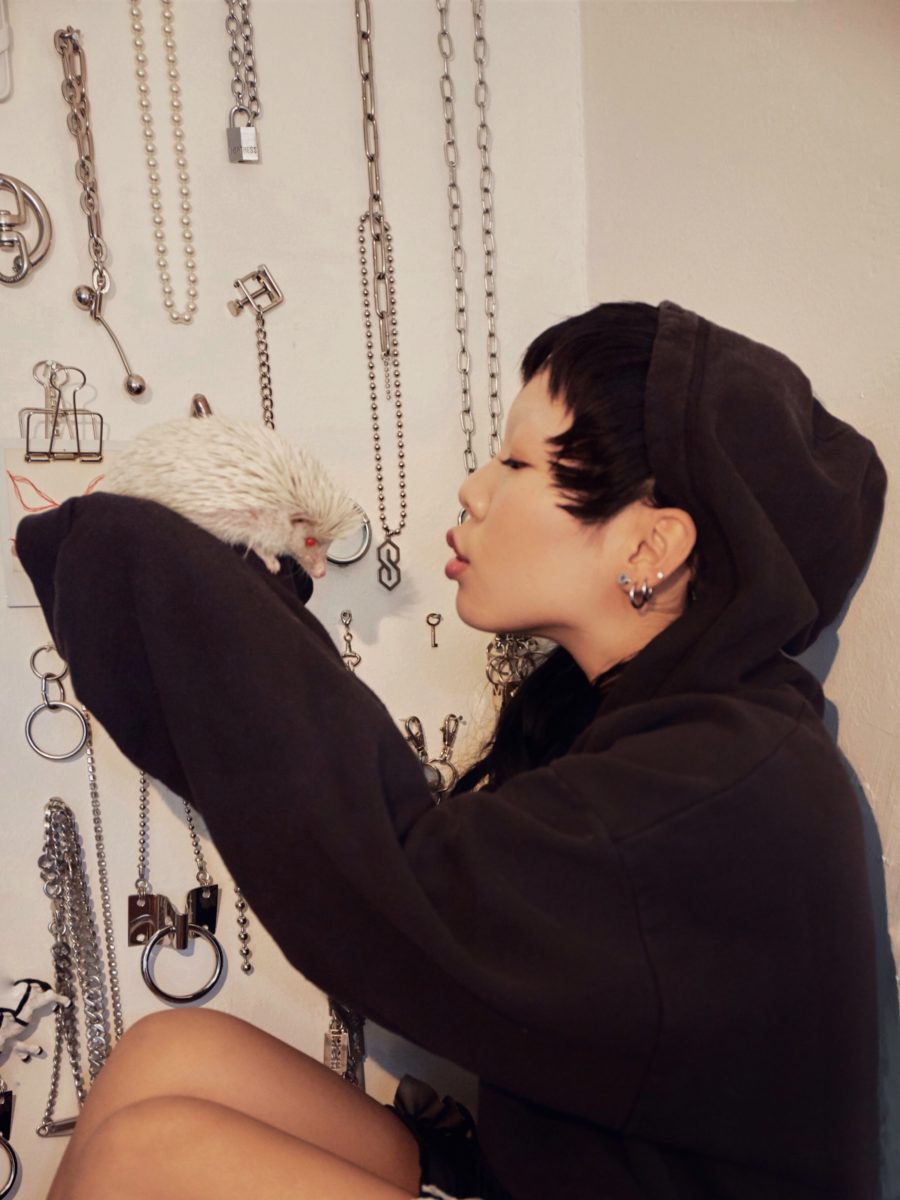 SC: Is there a message that you want or aim to send to your followers? 
PG: To be 100% true to yourself and with others. Know that anything is possible, no matter how small, unimportant you may feel. You are important. You are valuable. You are loved. You always deserve the best. Always work hard, be ambitious and don't compete with anyone but yourself. Do what your heart and soul desires without hurting others in the process. It might take a little longer and others might hurt you. Protect yourself. It'll be worth it in the long run. Be strong and carry integrity wherever you go in all situations. Have pure intent. Spread love.
SC: What's next for you – can you tell us about any upcoming projects?  
PG: Securing the bag, healing, growing and building my 401K. I have a few surprises coming up so please be on the look out. ;——)
SC: Who are your favourite fashion designers?
PG: Anne Sofie Madsen, Molly Goddard, Dilara Findikoglu, Vivienne Westwood, Maison Margiela, Bernhard Willhelm, Sundae School, OHT 옷 NYC, ERR;OR NYC, KARA, and future me?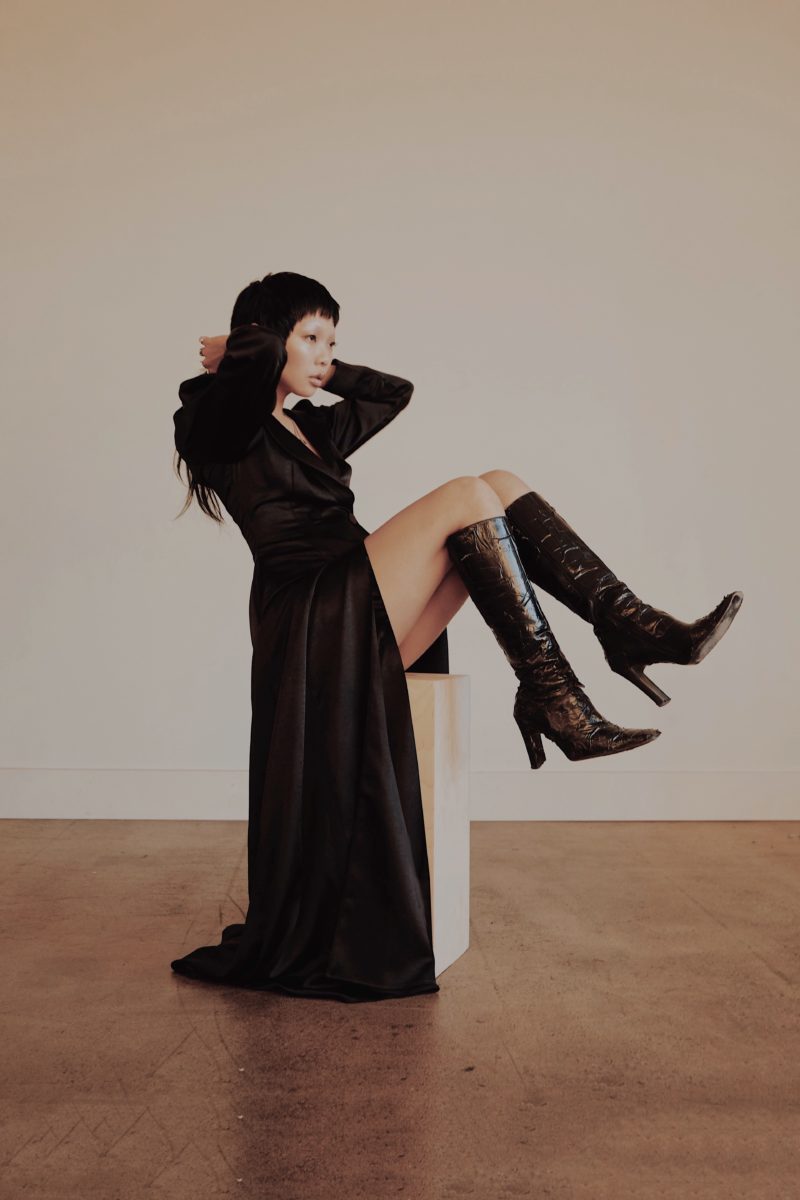 SC: Favourite restaurant? 
PG: Din Tai Fung.
SC: Favourite art/cultural space? 
PG: MMCA – The National Museum of Modern and Contemporary Art in Korea. I was lucky enough to visit the one in Seoul back in January. It felt very special to be in a space that not only exposed me to art that I have never seen before but it also reignited this innate bond to my ancestry and culture.
SC: What are you currently reading?
PG: Nayyirah Waheed's 'salt.' Her poems make me feel emotions that I sometimes neglect to feel, then reminds me it's important to feel them and to cry. I suppose that's the way to internal healing and growth.
Interview by Keshav Anand | Photography by Damian Borja | Beauty Direction & Makeup by Whitney Olson