Forensic Architecture's Eyal Weizman Discusses His Agency's Radical Work At The Barbican
Hosted by the Architecture Foundation in collaboration with the Barbican on 10 January 2019, Eyal Weizman, director of Forensic Architecture, will discuss the Turner Prize nominated group's far reaching and pioneering practice. Since 2010, Weizman has led the Goldsmiths-based research group Forensic Architecture, a multidisciplinary collective that uses complex evidentiary procedures, combining architecture with digital forensic practices to re-appropriate tools employed by governmental institutions for evidence production.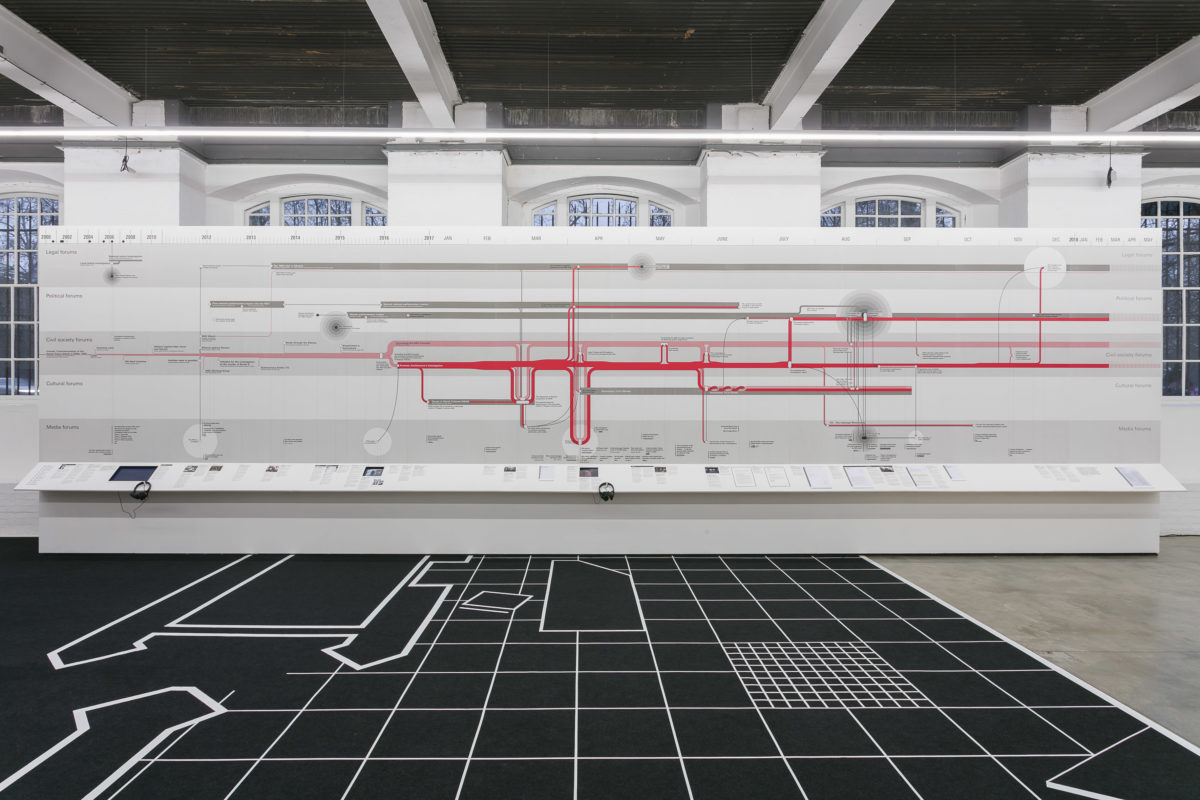 Their work overrides 'official' findings, rendering visible the violence inherent in their operations, and the group has worked in close cooperation with affected communities as well as NGOs, human rights groups, activists, and media organisations to provide decisive evidence in legal cases. At the upcoming talk, Weizman will highlight key concepts, including counter forensics, forensic aesthetics, operative models, the image-data complex and the architecture of memory. Weizman has published numerous books, including Forensic Architecture: Violence at the Threshold of Detectability, and teaches at the University of London and Princeton University.
While still a student at London's Architectural Association in the 90s, Weizman began volunteering for the Palestinian Liberation Organization's planning office. When scholar Edward Said and other thinkers called for a "counter-mapping" movement to use colonial cartographic techniques in the service of indigenous communities in the mid-90s, Weizman saw a way he could combine architectural tools with political convictions. He began applying the techniques he had learned as an architect to look at human rights abuses committed by the Israeli government, particularly the way buildings and urban planning disrupted Palestinian communities.
Since Weizman founded Forensic Architecture eight years ago, it has established itself as a unique hybrid of architecture studio and human rights investigator. In one of their high-profile projects, the practice teamed up with Amnesty International investigators to create an architectural model of Saydnaya Prison, a Syrian military facility near Damascus notorious for torture and summary executions. Access to the prison, controlled by the Bashar al-Assad regime, was impossible, so the agency used aerial satellite images and testimonies from survivors about how the prison sounded to reconstruct the interior.
Forensic Architecture is largely funded by the European Research Council, which awarded Weizman a five-year, €1.2 million grant in 2011, shortly after renewing the agency's funding through to 2021. Other funding comes from museums that exhibit the agency's work or NGOs it partners with. Forensic Architecture employs a wide range of professionals from disciplines as widespread as art, law, and computer science, though architecture remains fundamental to its mission, and Weizman stands as a seminal force at the centre of it all.
'Architecture on Stage: Forensic Architecture' on 10 Jan 2019, 19:00, at Barbican Centre – book tickets here.
Feature image: Still from Douma, Forensic Architecture (2018). © Forensic Architecture.