Interview: In The Studio With Designer Vasilis Loizides
Originally from Cyprus, designer Vasilis Loizides relocated to New York to study Fashion Design at Parsons. Garnering a cult following after just three seasons, at its core, Loizides' eponymous label explores universal human desires, irrespective of gender and sexuality, fusing influences spanning the landscapes of his native Cyprus to retro horror movies. For his Spring/Summer 2019 collection, the poppy, which symbolises eternal sleep in Cyprus, was a recurring motif, with copper tone flowers adorning several garments. Something Curated spoke with the young designer to learn more about his work and upcoming projects.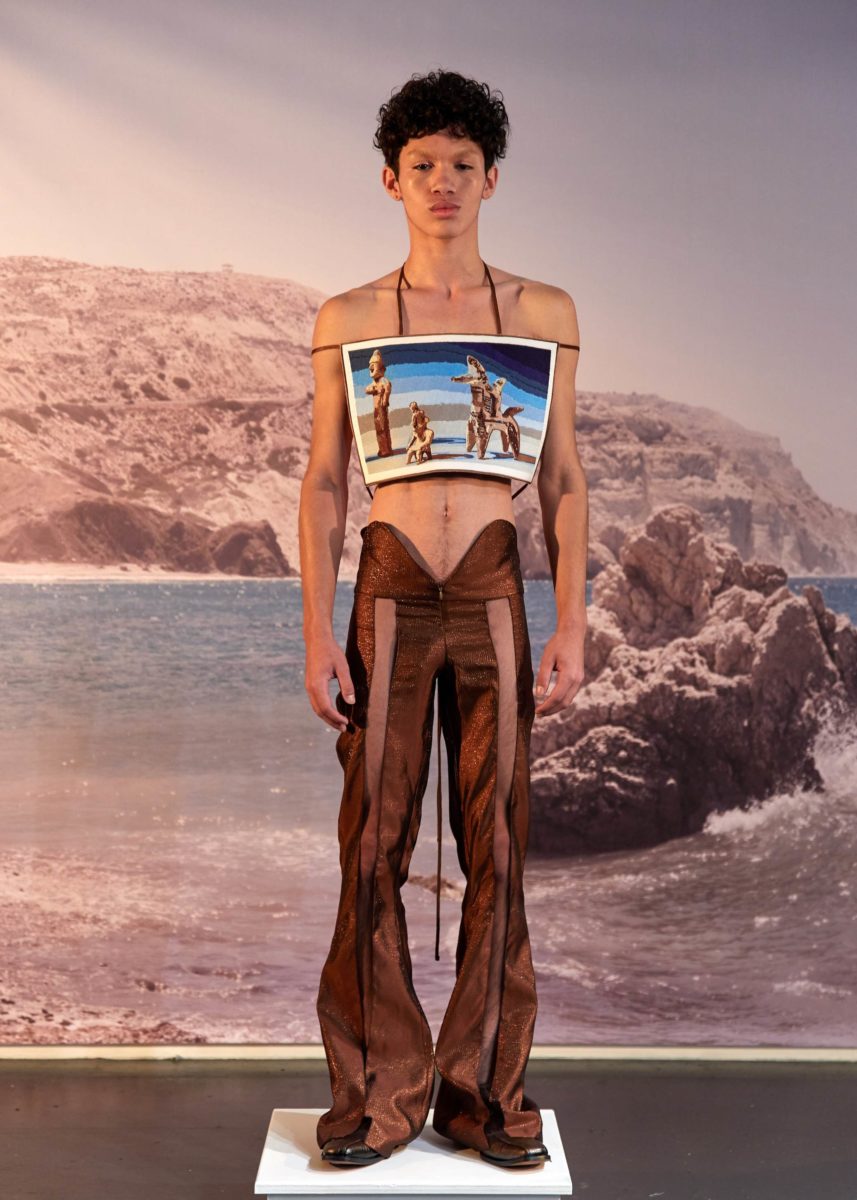 Something Curated: How did your career in fashion begin?
Vasilis Loizides: I have always been creative, but it was when I had to enrol in the army and during my time there that I decided to pursue such a career. Being in a traditionally masculine environment for two years kind of created the need in me to provide the opposite.
SC: How did studying at Parsons influence you? 
VL: Parsons is a great school and I learnt a lot there. I would say that it has taught me to work really hard and sometimes not listen to critique about my work. People would often times not get my aesthetic and it is ok.
SC: Could you tell us about your most recent collection?
VL: My latest collection pragmatises themes of the soul. I wanted to use symbolisms from my home country, Cyprus, and play with these allegories. I was inspired with the significance of ancient prehistoric figurines that still stand strong as gatekeepers of the island. I used those as allegories to the soul and how it is also eternal as it transcends to the aethers.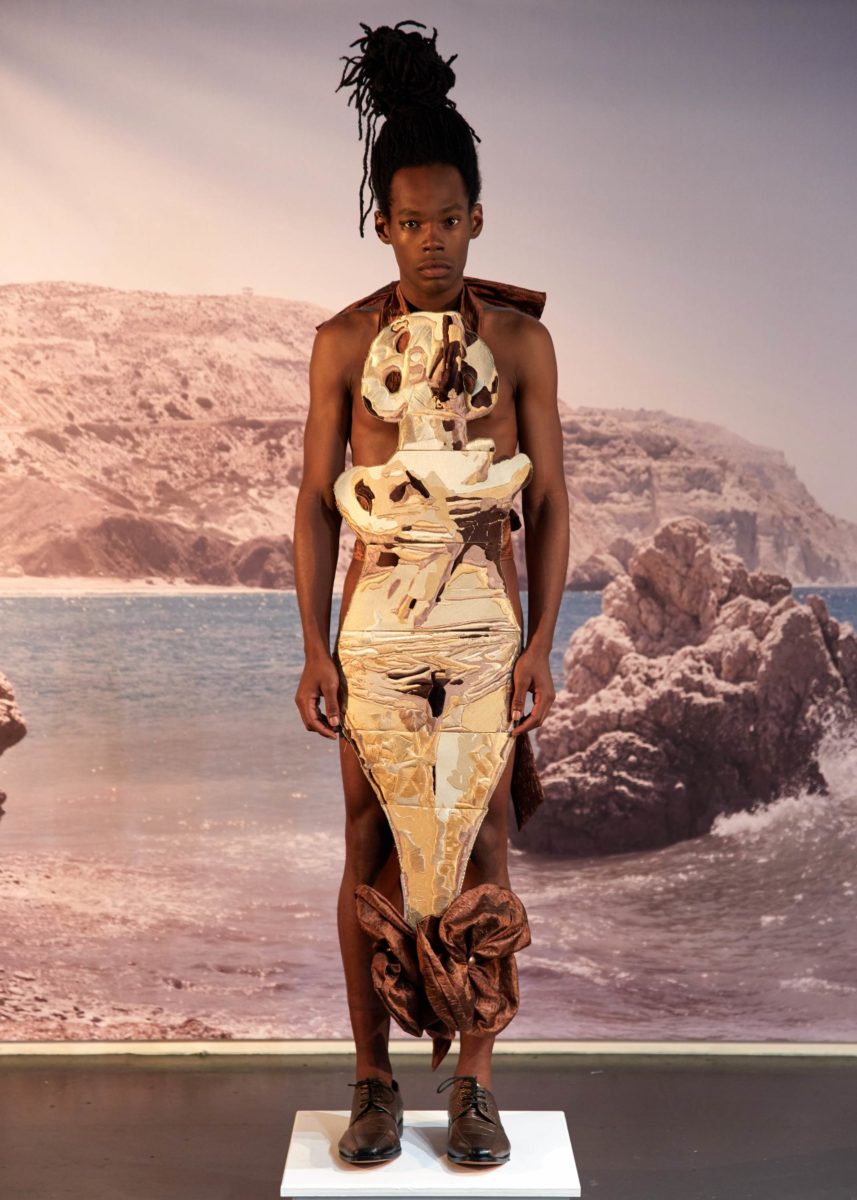 SC: What social issues do you want to address with your work? 
VL: Issues regarding queer visibility, gender dynamics and performance.
SC: Why is gender-neutral clothing important?
VL: Because they are part of our progress as humans.
SC: What was it like to be a part of NYFW? 
VL: It was an amazing experience which led to the brand being visible to a much broader audience. It was also fun to see the concept of the collection reach a new form.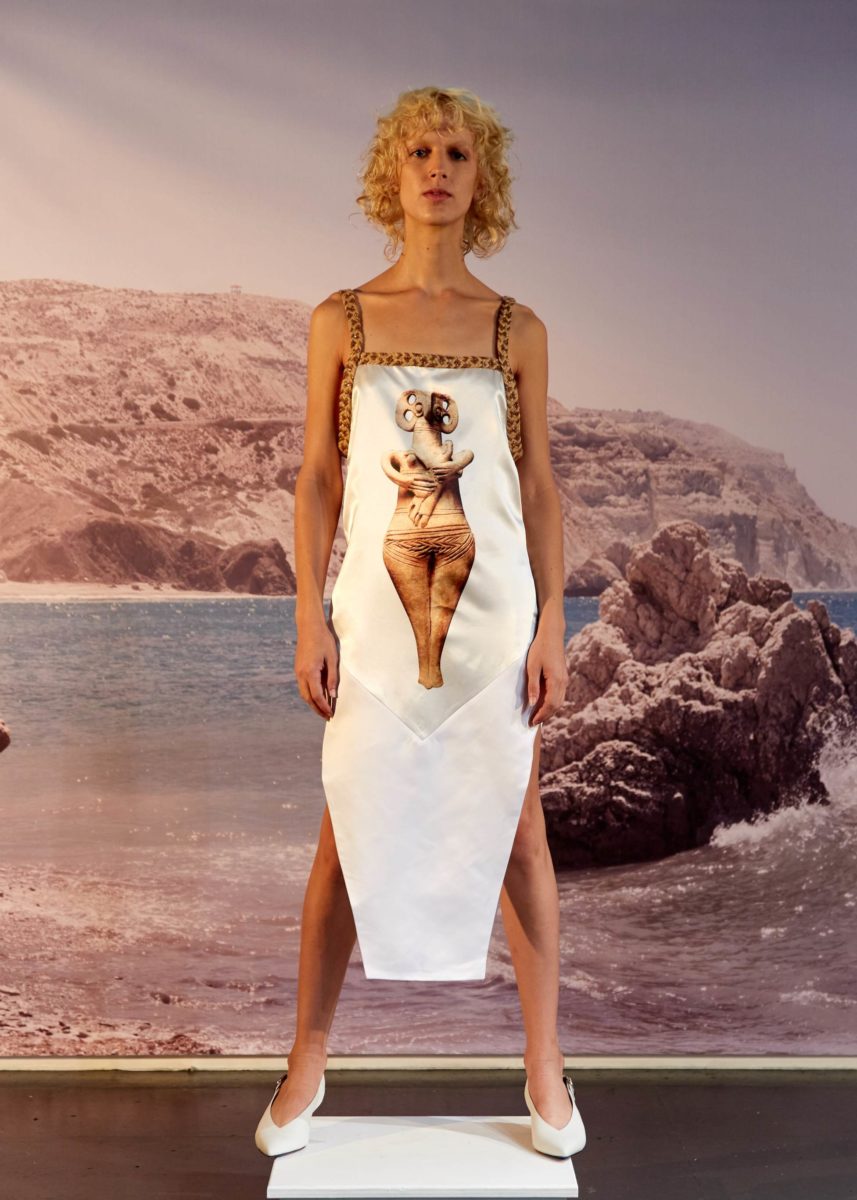 SC: In what ways does your native country, Cyprus, inspire you?
VL: Cyprus is where I grew up and was raised before moving here. It is my roots and my safe place. Most of my visual vocabulary and references were received there so as a creative, Cyprus has a really strong impact in the work that I do.
SC: What has been the biggest challenge you've faced as a young designer setting up your own brand?
VL: I would say when I started things were harder. I didn't have much help and the hardest part was the legal aspect of having a business (registering, taxes etc.). The creative is always the easiest part for me. Somehow with every season things get easier and easier and more people are excited to be involved in our narrative.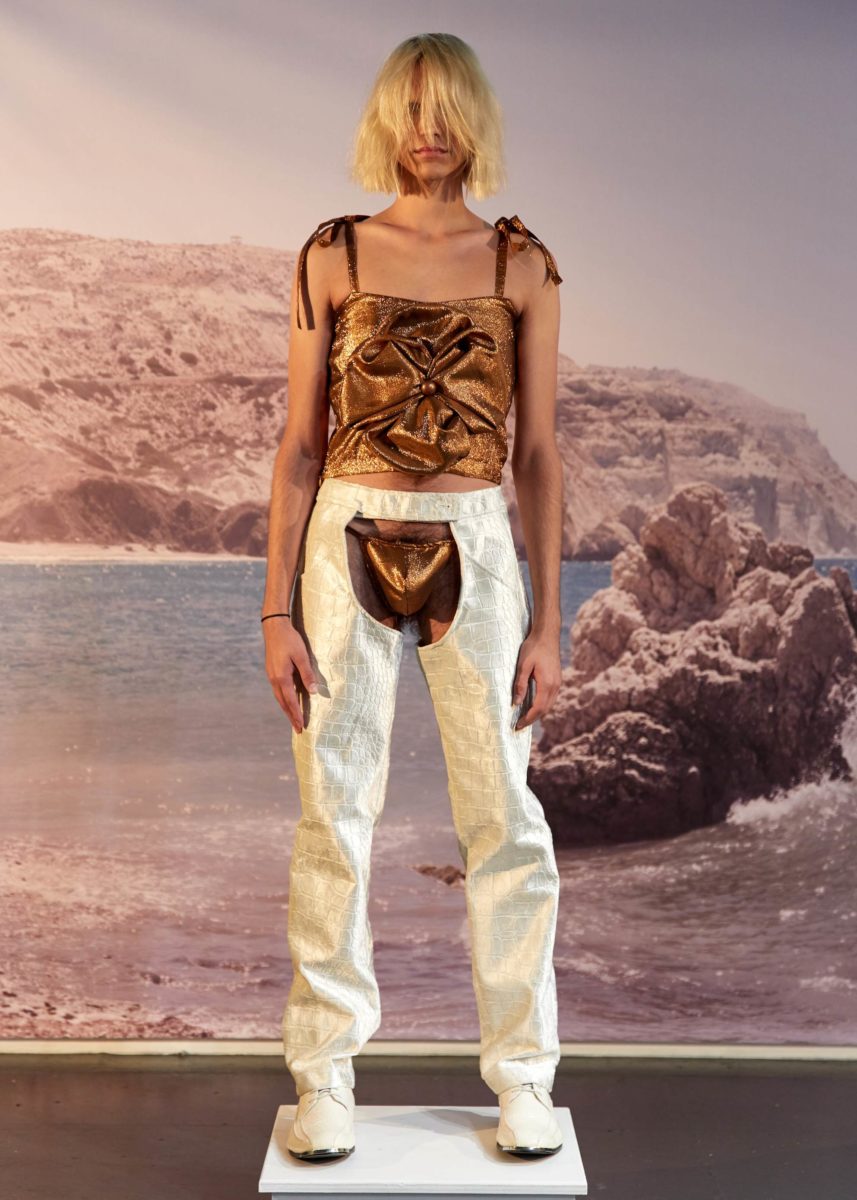 SC: Are there any fashion designers or people in other fields who have particularly influenced you?
VL: I love costume designer Eiko Ishioka's work. Also, I really like Christopher Kane's inventive elements in his clothes each season. He somehow manages to create very creative clothes and at the same time wearable. I consider Galliano to be a creative genius and his work always inspires me.
SC: What's next for Vasilis Loizides?
VL: We are working on a series of short films based on the zodiac archetypical personalities. We are also developing FW19 and in the meantime doing production for SS19 in order to launch our e-store.
SC: What is your preferred work attire?
VL: I like to be comfortable at work. Just oversized tracksuits.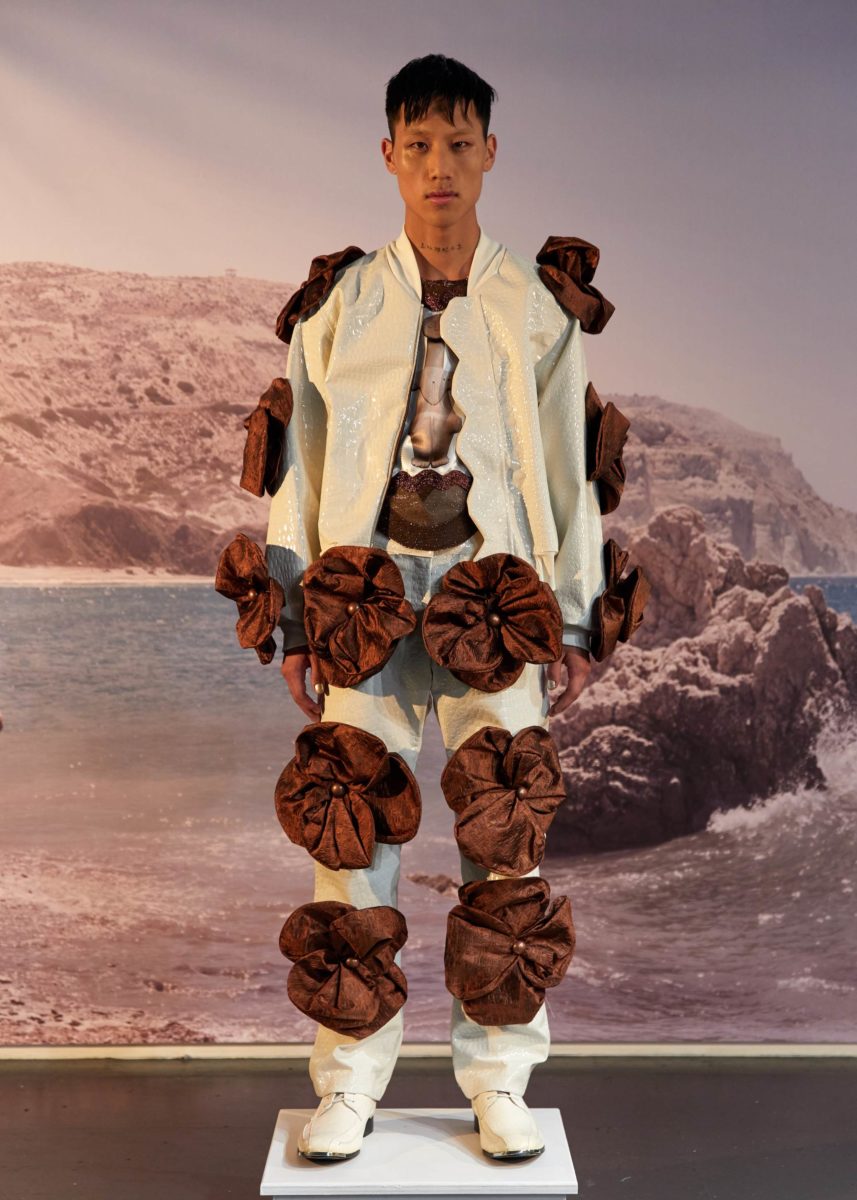 SC: Favourite restaurant in NYC?
VL: I am Greek so I always miss good Greek food here. I love Kiki's.
SC: What are you currently reading?
VL: I like to read books about the occult and ancient wisdoms. I just got Aleister Crowley's The Book of Thoth as I had a weird dream directing me to read it.
SC: Best clothing shop in NYC?
VL: From the high-end, I like Totokaelo and Dover Street Market.
Images courtesy Vasilis Loizides