Gatekeepers Of Censorship: Contemporary Erotic Art In A Digital Age
The art world, a sphere inhabited by works regularly praised for their transgressive and taboo status, has inevitably conflicted with standards of decency of the time, while unrelentingly seeking freedom of expression. Throughout history, works of art have been altered, stifled and even erased due to content deemed unacceptable, whether the motivations for censorship were religious, social or political; yet artists continue to test and push these boundaries.
Influential Austrian artists Gustav Klimt and Egon Schiele, whose works are currently on display at the Royal Academy until 3 February, frequently scandalised their audiences in the early 20th century. Both revelled in the immediacy of drawing, an ideal medium for exploring new ideas of modernity, subjectivity and the erotic. But what if they were making the same works now – would they be censored? What defines erotic art? Who decides when erotica crosses the line into pornography? In an age of successful digital media platforms and the prolific production of transgressive artworks, new methods of censorship have become a controversial and impeding issue for contemporary artists.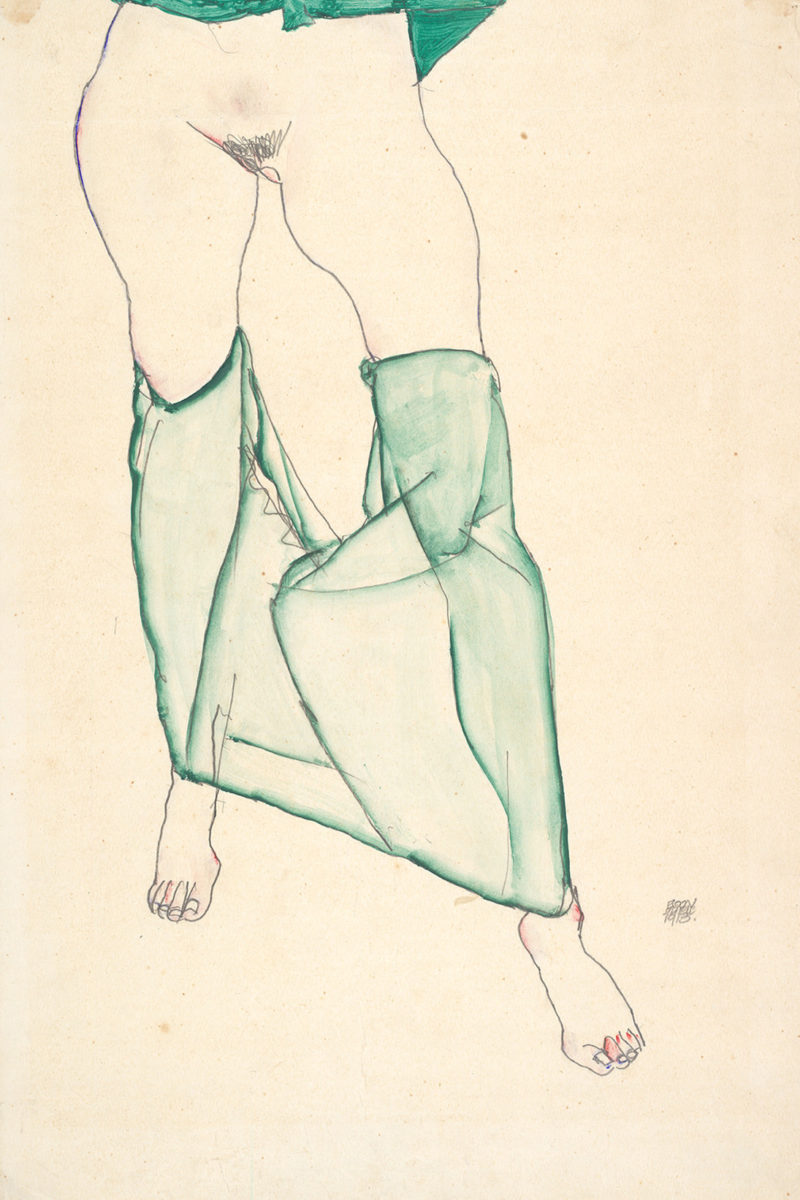 A panel discussion, entitled 'Gatekeepers Of Censorship: Contemporary Erotic Art In A Digital Age', hosted at the Royal Academy in conjunction with Klimt / Schiele: Drawings, investigates how censorship has changed in the digital age and to what extent it stifles an artist's creativity. Speakers, Julia Farrington, Associate Arts Producer at Index on Censorship, and Psychoanalyst and Professor Adam Phillips, will look at how we approach the censorship of art in the digital landscape. This discussion will be chaired by journalist, broadcaster and writer Kirsty Wark.
London-based painter Celia Hempton will also be on the panel, sharing her perspective as a practicing contemporary artist. Hempton's paintings are graphic and sensual explorations of flesh, extending beyond their overt sexual inflection, which she has described as "incidental." In her fascinating series, Chat Random, Hempton visited internet chat rooms and asked the people she met if they would model for her. The resulting paintings are performative time specific works, painted only in the duration that the model chose to stay on screen.
On social media, censorship continues to be an extremely pertinent topic. Causing much debate, in December 2018, Tumblr announced a ban on so-called "adult content," a move made in reaction to Tumblr's app being removed from the Apple app store. The new policies rule out almost all forms of nudity. "Female-presenting nipples," in particular, is a phrase included in Tumblr CEO Jeff D'Onofrio's statement that has come under ridicule, with many critics feeling this is a great regression. Exploring these matters and more, 'Gatekeepers Of Censorship: Contemporary Erotic Art In A Digital Age' takes place on 23 January at the RA – book tickets here.
'Gatekeepers Of Censorship: Contemporary Erotic Art In A Digital Age'
Wednesday 23 January 2019 (6.30 — 7.45pm)
The Benjamin West Lecture Theatre, Royal Academy of Arts

Feature image: Celia Hempton, Caspar, 2014 (via Southard Reid)