A Brief History Of Yves Klein's Blue
Born in 1928 in Nice, France, to parents who were both painters, Yves Klein demonstrated a proclivity for showmanship from an early age. Magic, as well as the esoteric rituals of the Rosicrucian society fascinated him, and the influence of both later appeared in his work. After spending a year and a half in the early 1950s studying judo in Japan, where he earned a black belt, Klein eventually settled in Paris and dedicated himself to making art. His first exhibition of monochrome paintings in various colours was held in the private showrooms of a Parisian publishing house in 1955.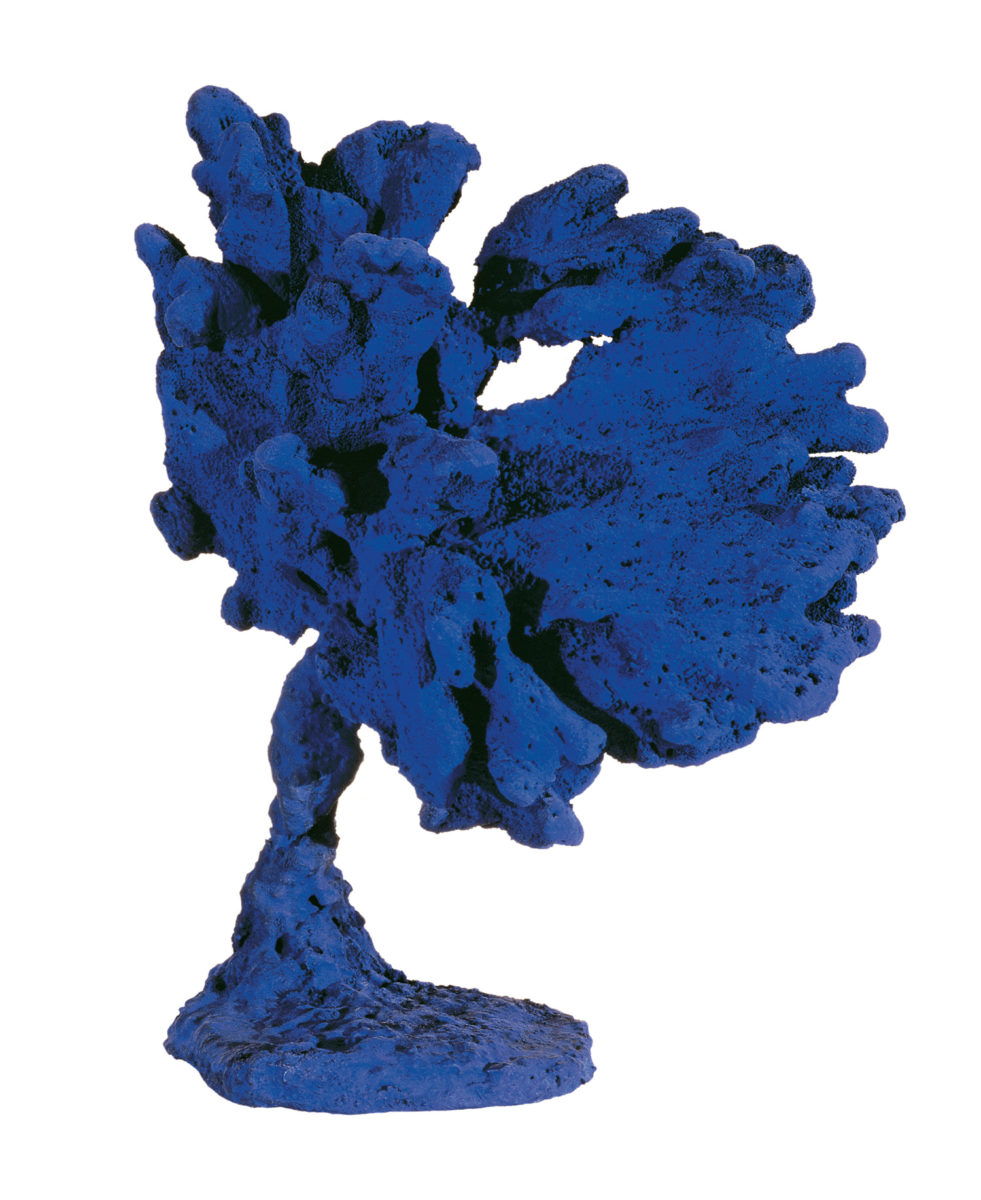 Through his life, Klein was preoccupied with colour; few artists in history have been as closely associated to one particular colour, or have made colour so strategic in their work. Yet Klein actually referred to his blue monochromes as, "leftovers from the creative process, the ashes." These physical objects, vigorously saturated ultramarine fields of pigment, offered for Klein a view into an immaterial terrain – the surfaces became conduits into an abyss. He called himself, "the painter of space."
As the story goes, Klein's love affair with blue began when the artist was seduced by the deep cerulean skies of the French Mediterranean. As early as 1956, while on vacation in Nice, he experimented with a polymer binder to preserve the luminescence and powdery texture of raw yet unstable ultramarine pigment. He would eventually patent his formula as International Klein Blue (IKB) in 1960. Prior to this though, he made his name with an exhibition held in Milan in January 1957, which comprised 11 of his unframed, identical signature blue monochromes.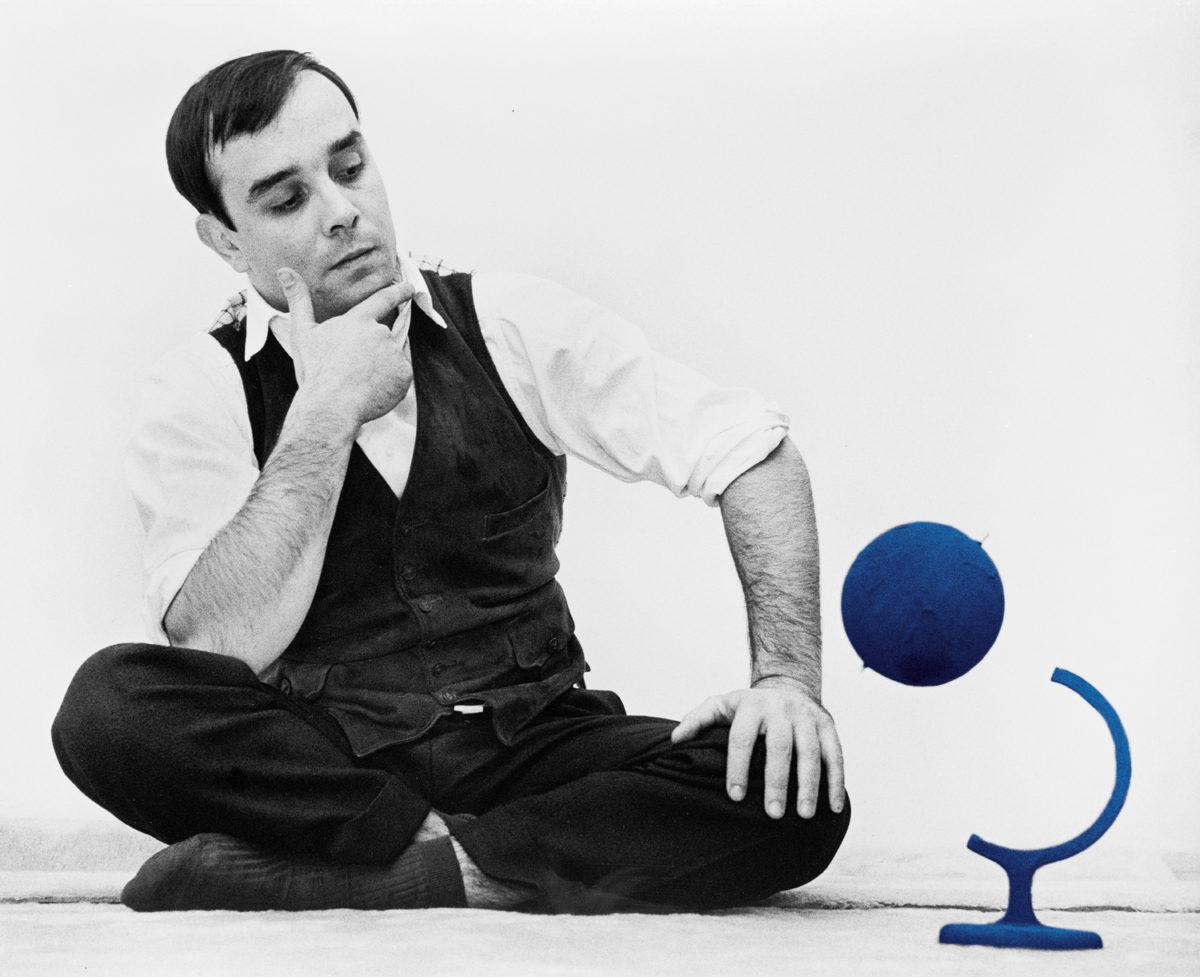 This show led to what Klein dubbed as his "Blue Revolution", and soon he was using IKB on all sorts of objects, including sponges, globes and busts of Venus. "What is blue?" the nouveau realist, minimalist and performance artist asked when contemplating the reoccurring use of colour in his work. "Blue is the invisible becoming visible. Blue has no dimensions, it is beyond the dimensions of which other colours partake," Klein concluded. IKB became, and continues to be, a powerful mode of branding, immediately calling to mind the artist.
His short career was typified by many radical gestures, often touched with his affinity for spectacle. To celebrate the opening of a solo exhibition in 1957, he released 1,001 helium-filled blue balloons in the St-Germain-des-Prés district of Paris. The following year, an exhibition now known as The Void consisted of nothing more than an empty gallery, attracting a crowd of 2,500 people that had to be dispersed by police.
Perhaps his most infamous performance occurred in March 1960, at the opening of his Anthropometries of the Blue Epoch exhibition in Paris. Klein appeared before an audience wearing a formal tailcoat and white bowtie. While nine musicians played his Monotone-Silence Symphony, a single note drawn out for 20 minutes, followed by a further 20 minutes of quiet, Klein directed three nude models as they covered themselves with blue paint, before imprinting images of their bodies onto a blank canvas. The models had become, he said, "living brushes."
Though Klein was more complex, provocative, and often contrary than his blue legacy alone represents, for a more morbid reason, the colour remains inexorably associated with the artist. It has been long speculated that the noxious chemicals he inhaled from powdered pigment were the cause of his untimely death in 1962, when the artist was just 34 years old. Throughout his career, Klein demanded active engagement, wanting each observer to be immersed within colour, experiencing wholly its effects. He wanted to communicate to his spectator that colour is a palpable character, a personality, and through the enduring resonance of his work, he continues to do so.
Feature image: Blue Venus, (S 41), 1962 | © Yves Klein Estate, ADAGP, Paris / DACS, London, 2018 | All images courtesy Blenheim Art Foundation