Samuel Ibram & Sue Park On Their Interdisciplinary Art Project 'Sue Nam'
London-based photographer and director Samuel Ibram and South Korean artist and Royal College of Art graduate Sue Park have collaborated on a new body of work, entitled Sue Nam, which will be presented at Seoul's WHITE NOISE from 22-28 March 2019. Ibram's portrait photography, previously included in Diaspora, Ma Homey curated by Nhu Doung and Sung Tieu, intuitively examines inter-personal relationships, while Park's practice spans drawing, sculpture and performance. After earning her masters in Sculpture, Park returned to Korea where she recently performed for artist Taeeun Ahn's show at Sejong Museum. Sue Nam, the exhibition, is curated by Park, and comprises intertwined video, photography and sound elements. Something Curated spoke with the duo to learn more about the project.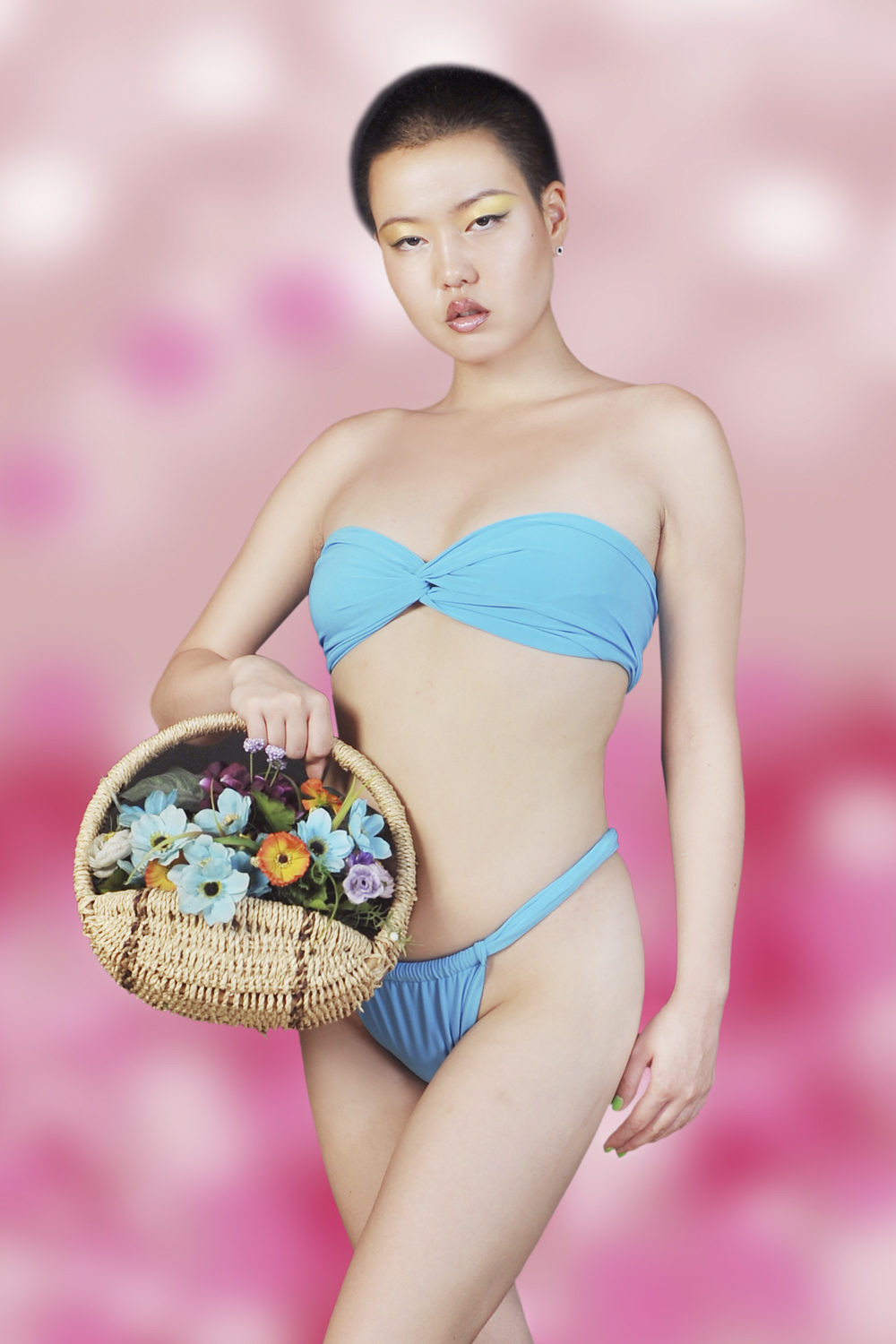 Something Curated: Can you introduce us to Sue Nam?
Sue Park & Samuel Ibram: Sue Nam is a project consisting of a book, video, sound and installation. Sue Nam started from a photography project from our trip to Ho Chi Minh, Hanoi and Sa Pa. We've been working with the materials collected for three years.
SC: Could you give us some insight into your collaborative relationship, and the concept of the 'spect-actor'?
SI: The initial plan was to layout a diary of Sue. It was our first trip together and we wanted to document the time we had. It was a close two person circle of taking pictures in our hotel rooms and roaming outside. Gradually we were meeting people outside and thinking we shouldn't miss the other moments so I brought out a camera everywhere we went and we started to take pictures of our acquaintances.



SP: The spect-actor position really comes with our studio shoot. I use the term spect-actor in the photo shoot setting because it has a theatrical element to it. In Hanoi at a dinner spot the owner had a large sized glamour picture of her framed on the wall. We thought it was amazing and the next day we went passed a photo studio, the ones where they print very fast, over exposed and Photoshopped portraits. I've been to similar studios when I was a kid in Seoul. We went to our accommodation to get ready for the shoot, then went back to give the photographer directions on how we wanted the photo to be taken. I am curating the Sue Nam show in Seoul at WHITE NOISE run by Jungmin Cho. Curating works consisting of images of my nudes and portraits to be shown back in my hometown is very special to me. It kind of came around in a full circle.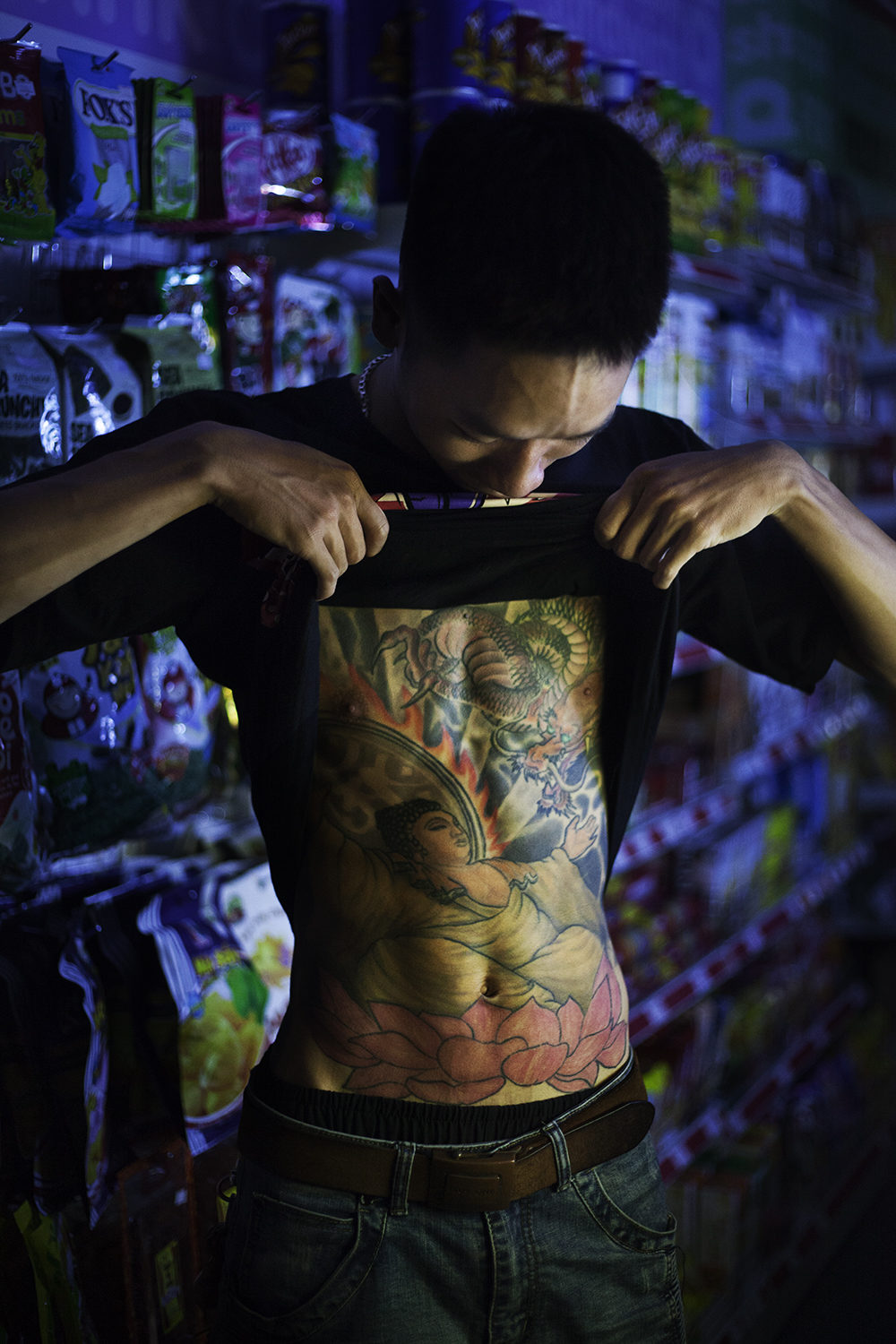 SC: What was your experience like documenting strangers in seemingly intimate contexts?
SP: We approached people in our hangout spots which were mostly food spots and Seven Eleven. We love combini food and spend our night out eating Indomie noodles and other snacks. Throughout the night many people would walk in and we'd talk to them.

SI: Previously I would always street cast for my work in fashion. That kind of intimate relationship of making work have always driven me to take pictures. In the days before the commodification of Instagram casting I actually met most of the people in real life and so it's quite natural for me to talk to people and ask for their photos. It wasn't really a new practice. Even though the pictures look very intimate it was in very public places. There wasn't really a method and it didn't work at first.

They were leading how they wanted their portraits to be taken. In Sa Pa outside the balcony of our hotel we met a cowboy on a roof. We talked with hand gestures and he agreed for the picture. The mountains were so high that there were clouds covering us. They were like nature's diffuser, the best studio. Most of them were genuinely excited to get their pictures taken. Facebook and Instagram friendship was a great way for the people to trust us with their pictures. We're still online friends with some of the people in the photos.
SC: What was the thinking behind the Organ Tapes collaboration, and how does the sound piece relate to the visuals?
SI: I first came across Organ Tapes through Yayoyanoh. I was a fan of his music, specifically this mix he brought out. He used a lot of sync sounds like sport news recordings and the way he layered these sounds gives this dreamy, otherworldly atmosphere. So I gave him the sync sounds from Vietnam and he lifted what he was interested in. He also recited the poem in his distorted and mumbled style. Our friend Ari found the poem by Phan Nhiên Hạo for us.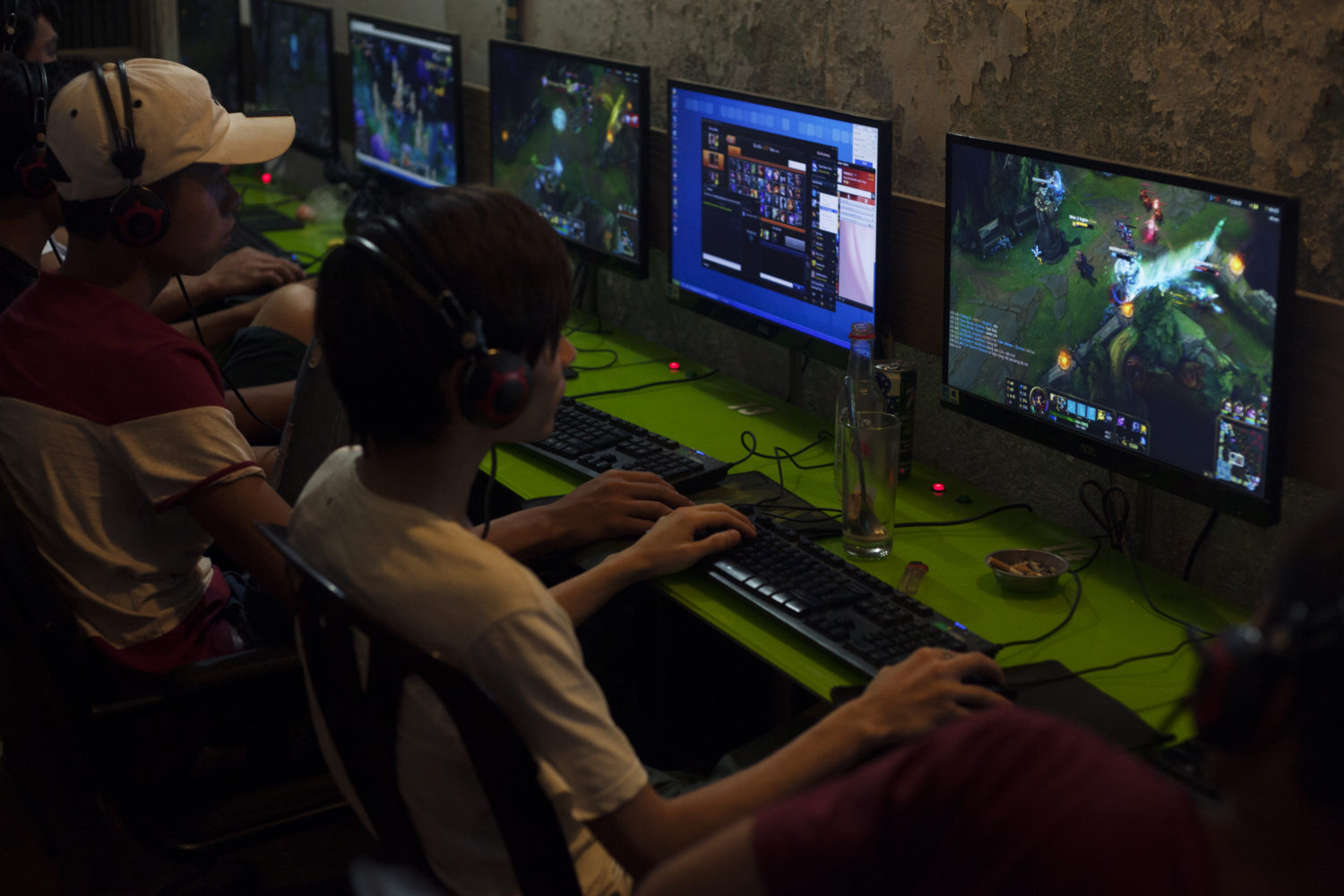 SC: Why was it important to present the project through both still and moving image?
SP: We brought back so many images and videos from our trip. It made sense to make the project more interactive through still, moving image and installation. I recreated the Sue Nam in the studio shoot as a digital sculpture. The printed sculpture is going to be a part of the installation. We invited Ro Schofield who I was in school with at the time to create the animation film. Ro's film is always densely layered with digital dust and I like how that gives you a sense of being in real space. So the figure Sue Nam exists in as diverse planes as people today digitally, as a real sculpture and as recreated memory.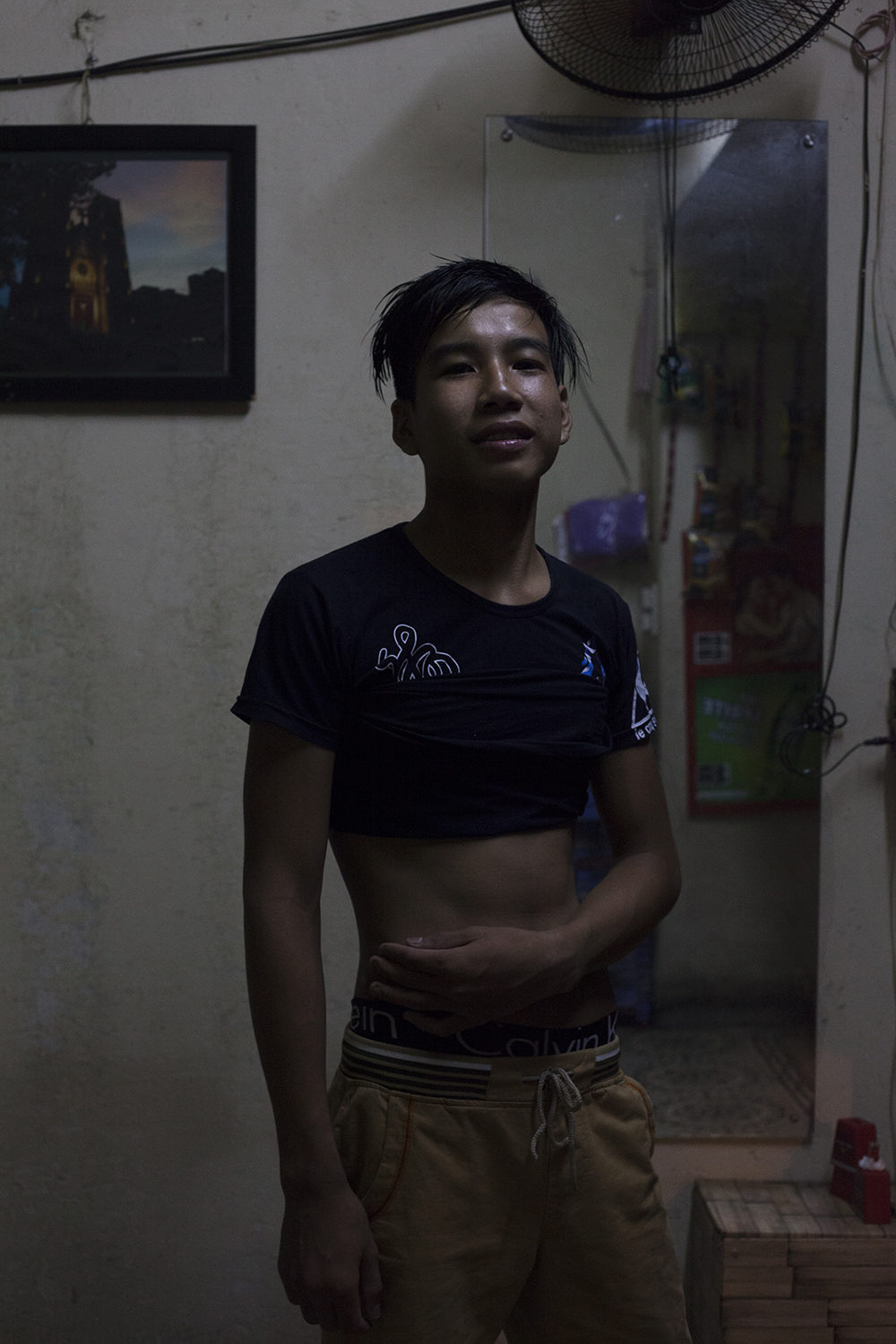 SI: Ro selected certain details that caught his eye within the photos like fruits, flowers and Sue's back tattoo and turned them into motifs repeated in multiples like symbolism. The cover art of the digital model was done by Alx. I first found these cute creatures he made on Instagram. I wasn't sure what he did but he made these really strange creatures and I asked him to work on the file with us. I'm interested in all the different depictions of Vietnamese deities, depending on who made it.
SP: Since we kept working with the images for two years, it feels like we never left. Like we are still there but the memory is distorted and amplified. With the input of everyone involved Sue Nam takes on different forms, worshiping little statues and deity with digital dust of fruit falling around you.

Sue Nam at WHITE NOISE, 31-3, Bangbae-ro 42-gil Seocho-gu, Seoul, South Korea | 22-28 March 2019 / PV: 22 March


All images courtesy Samuel Ibram & Sue Park