Designer Alexandre 'Millinsky' Daillance launched his label NASASEASONS in 2014, when he was just 16 years old. His work blends together thoughtfully embroidered designs paired with bold, creative statements, championing an ethos that exemplifies both playfulness and pragmatism. Born and raised in Paris, he moved to the US to attend Wesleyan University in Connecticut, expanding his designs to various physical stores such as Barney's, as well as a number of online retailers. To learn more about Daillance and the thinking behind NASASEASONS, Something Curated met with the ambitious designer.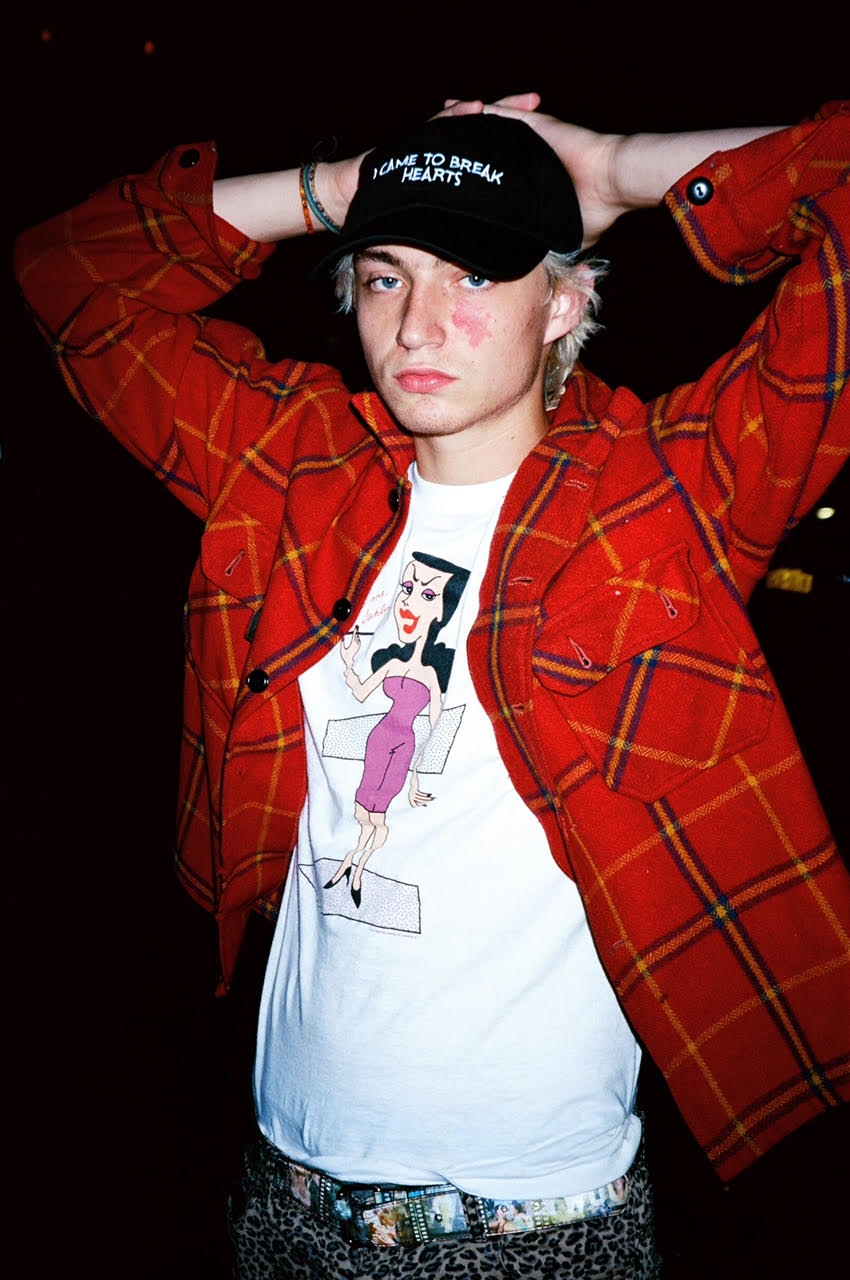 Something Curated: How would you describe the ethos of your brand?
Alexandre 'Millinsky' Daillance: NASASEASONS is really a reflection on American culture through my lens. Ever since I was young, I've always been fascinated about all the facets of America – good and bad. That is why I moved to the US when I was 18, because I wanted to explore the country. Since then, I've been able to visit many cities and discover a decent amount of American culture from East to West. The designs and the type of clothes I make are really a product of things I see and listen to, and what I think are relevant enough to be turned into clothing. For past collections, I've been inspired by Jim Morrison's aesthetic as well as some movies from Stanley Kubrick and David Lynch. Los Angeles is a huge inspiration as well in itself and I try to go as much as possible.
SC: Tell us about how NASASEASONS got started.
AMD: The brand started when I was in high school, when I was a junior, but it didn't really take off until colette's founder eventually agreed to sell my products in her store. Colette closed last year, but for more than 20 years it was the go-to place in Paris (and in Europe) to get something cool and learn about what was new and popping in the fashion world, as well as in the music and art world. Sarah is a genius when curating whatever she sold in her store and that made colette so special, unique, and authentic. Colette was the only store in France to sell Supreme and Bape but also sell Chanel, Saint Laurent, and Balenciaga in the 2000s, which at the time was huge. Having such a variety of brands was revolutionary. That was back when high fashion and streetwear were two different worlds and never sold in the same stores.
After sending her dozens of emails in 2014 and early 2015, she accepted to try NASASEASONS in her store. She ordered 100 hats as a test, and said, if everything is sold out within a week, we'll contact you. If not, we'll stop the brand and you'll stop sending me emails. So, I produced the hats very quickly, and within 2 days we delivered them. All of the hats were sold out in 48 hours. That was way better than she thought, and also better than I thought. NASASEASONS eventually became one of the top selling hat brands at colette until it closed in December 2017. That was one of the happiest moments in my life career wise. I knew deep down it was going to change everything and it eventually did in just a few months. Colette gave legitimacy to NASASEASONS in the fashion world and enabled me to be the youngest designer to be featured in Vogue US at the time (in November 2015). Now the brand is distributed in over 75 stores around the world in North America, Europe, the Middle East, Asia and Australia.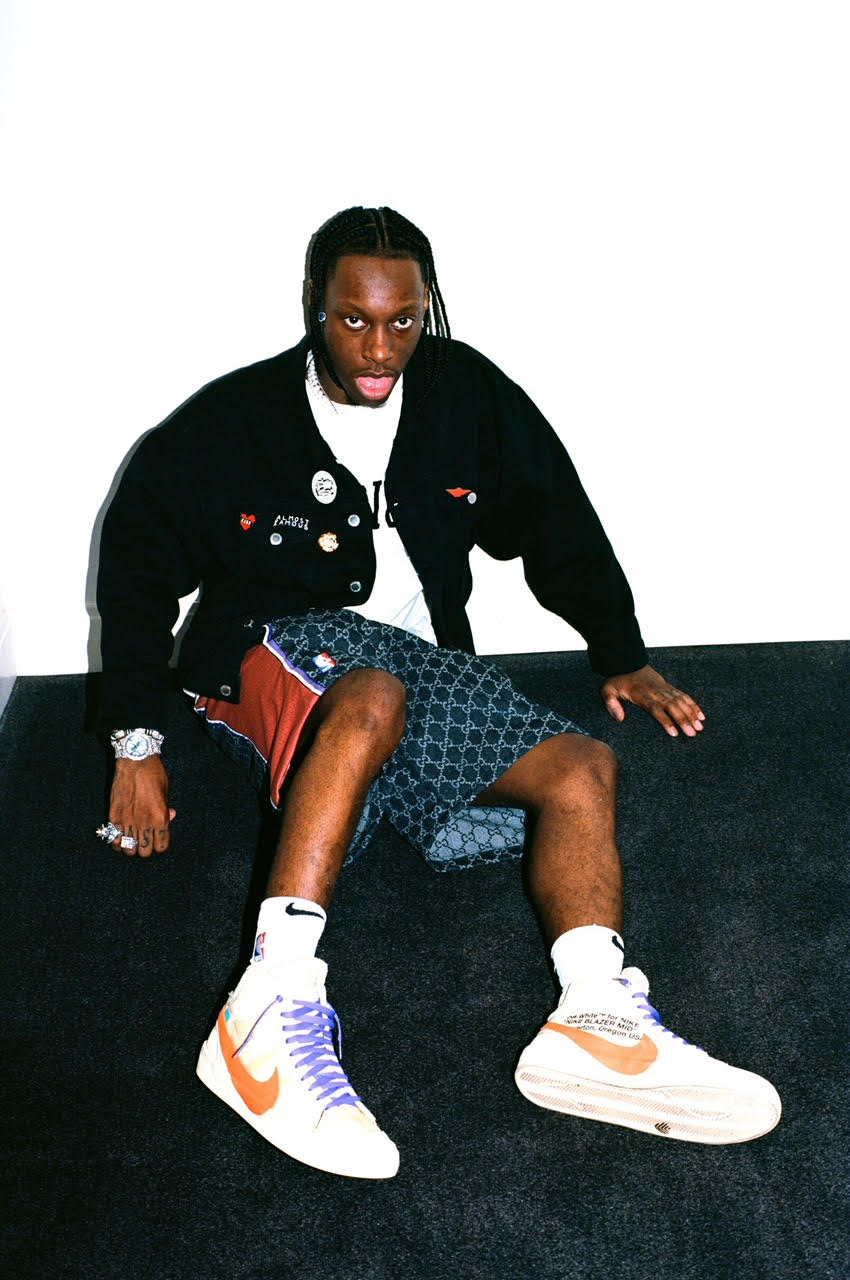 That enabled the brand to evolve because a lot of celebrities were going to colette because it was a cool store. When I was a freshman at Wesleyan in November, Rihanna bought one of my hats there and she wore it at the Weeknd concert in New York. She was dating Travis Scott at the time so they had crazy shots, and from there a lot of celebrities were following her style. Wiz Khalifa, Tyga (when he was dating Kylie Jenner), and from there, a lot of stores wanted to reach out.
SC: Tell us a little bit about your collaboration with Rimowa.
AMD: It was an awesome collaboration. I was at first quite against collaborations for NASASEASONS, as I thought that the brand needed to build its identity before it associated itself to any other entities. But suddenly last year, I realized it would be cool to work with Rimowa as I've been a long time customer and fan of their products, and I liked the direction Alexandre Arnault took for the brand for the past 4 years. I DM'd Alexandre on Instagram and he basically told me right away that he was interested. We jumped on a call and the collaboration happened. We released a special suitcase with a hat as a package, and threw a dinner and a big party in Paris for the release. Our collaboration with Rimowa came right between their collaboration with Supreme and Off-White so that was awesome for NASASEASONS in terms of timing. Everything about this project was great because it was genuine and the energy was super positive. I hope for the next collaboration to be as successful and authentic.
SC: What's been the greatest challenge you've faced as a young designer setting up your brand?
AMD: Figuring out how to stop the dozens of brands that have stolen some of my most famous designs while I was just starting. Retailers such as Zara, Forever21, and Brandy Melville made a lot of money off my ideas and it's a shameful move on their part.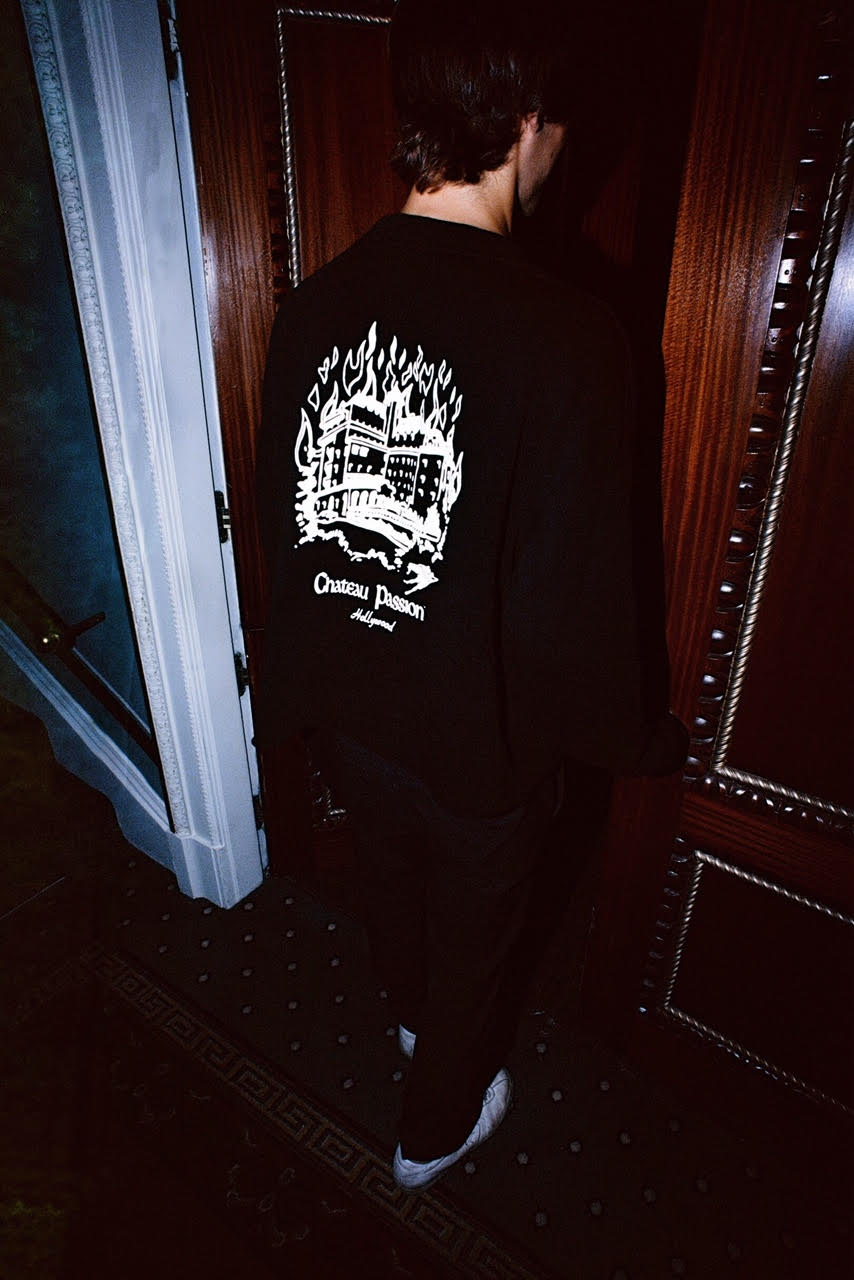 SC: How do you plan to expand your brand after graduation?
AMD: I'm trying to make more products. Right now I'm working on some leather jackets, cargo pants, corduroy bucket hats. I work with the same factories as Balenciaga, Balmain, Kenzo, Hermes, and Chanel in Portugal and in France, so I have access to top quality materials and manufacturers with experience about how to use those materials. It's really important for me to develop a qualitative product and one that takes time. In terms of designing, I really want to make things I love to wear. I'm trying to do larger things. I want to make cashmere sweaters. For the upcoming SS20 collection, which I'm starting to design, the theme is the movie Fear and Loathing with Johnny Depp.
SC: What was it like when you first saw Rihanna wearing your hat?
AMD: It was fucking crazy. In some way, if you want to do a project like this, you have to have faith in what you do. You need to dream of things. I'm not necessarily a huge Rihanna fan to be honest – but everyone loves her and she is a badass. I'll forever thank her for wearing the I CAME TO BREAK HEARTS hat. It was a result of the kind of dream I wanted to reach. It didn't have to be Rihanna, it could've been Kanye or Will Smith, but it happened to be her, and at that moment, it was like a breakthrough for the brand. People say I got so lucky with Rihanna, but behind it, it was two years of work. For two years, you don't really make money and you have to fight to tell people that this will work, like colette, for example. Eventually it worked, but I had to fight to make it happen.
SC: Has it been hard to balance schoolwork and university while managing NASASEASONS?
AMD: It's been insane. I feel like I'm doing well with it, but it's actually insane. People don't realize the amount of work that comes behind a brand. Some think you make a post on Instagram and suddenly you make money – the marketing or the designing isn't the hardest part. It's a full-time job. I like to do my work well, and it's hard when you have a professor that says you could have done better. I know I could have done better, but I cannot sometimes, it's impossible. You have to make choices.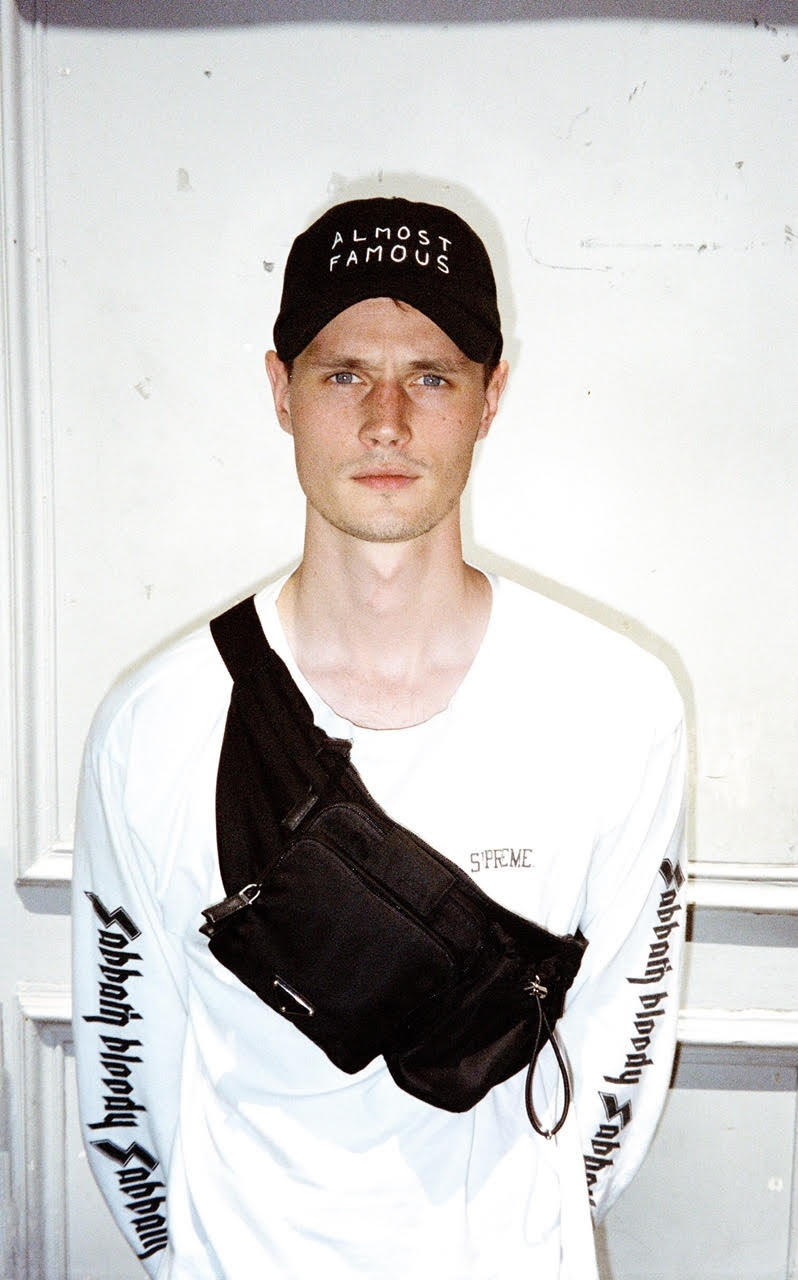 SC: How did it feel to be featured in Forbes?
AMD: It's nice to have your work recognized. They interviewed me when I was a freshman, and that was big already. And this year, being included in Forbes 30 Under 30 ranking was very special and only makes me more ambitious. By working a lot and sacrificing my grades or what could have been a traditional path, I was able to reach the same amount of recognition as someone working in finance or similar, highly regarded fields by society standards and being in Forbes. It's cool on the part of Forbes to be putting as much emphasis on young people trying to make their dream come true, featuring a lot of people in different industries.
SC: What advice would you give to any young person looking to start a brand?
AMD: I get that question all the time. It's hard to answer because to make a brand it's about you being successful in your mind, and having enough confidence to think your brand concept will resonate with more people. When I did my hats, I didn't ask people for advice, because you kind of need to figure it out yourself. For two years, it was a struggle, in terms of figuring out how it's going to work. It's really about intuition. One thing in particular, is that you can look at case studies. I really study a lot of brands. I've studied Supreme, and I don't want to be Supreme, but I'm able to explain why Supreme was successful. That, I think, is key. When you start something, you need to say, I'm at A right now, but I want to be at Z. It links to what I said – I didn't want to get Rihanna specifically, but I knew I wanted to get certain celebrities. Vaguely know where you want to go. Like Jeff Bezos or Steve Jobs you're never going to get a straight line, but at least you're going to find a way to find the same point by going towards that direction.
SC: What are you currently reading?
AMD: I'm currently reading Keith Richards' biography called LIFE. It is the craziest book I have ever read. His life is literally a movie and it's very inspiring. The Rolling Stones are legends.
SC: Favourite place to shop?
AMD: Favourite place to shop in NYC is What Goes Around Comes Around. Very cool luxury vintage store on West Broadway in SoHo. They have a well curated mix of very rare pieces.
SC: Favourite place to eat in NYC?
AMD: Favourite place to have dinner is probably the restaurant of the Gramercy Park Hotel. They have amazing pasta and nice cocktails. I highly recommend for dates.


Interview by Jane Herz | Images courtesy NASASEASONS