Interview: In The Studio With Wesley Berryman
Championed by Beyoncé, Gaga, and FKA Twigs, among other eminent artists, designer Wesley Berryman presented his first runway show, entitled Electric Fashion Opera, at New York Fashion Week last season to a thrilled audience. With an uncompromising DIY approach, Berryman has successfully garnered an impressive online audience, encompassing a diverse set of fans. Hailing from Nashville and based and NYC, the designer has quickly established his label Weslah's signature black denim and shoelace stitched constructions as a cult staple. To learn more about Berryman and the future of Weslah, Something Curated met with the young designer at his Bushwick studio.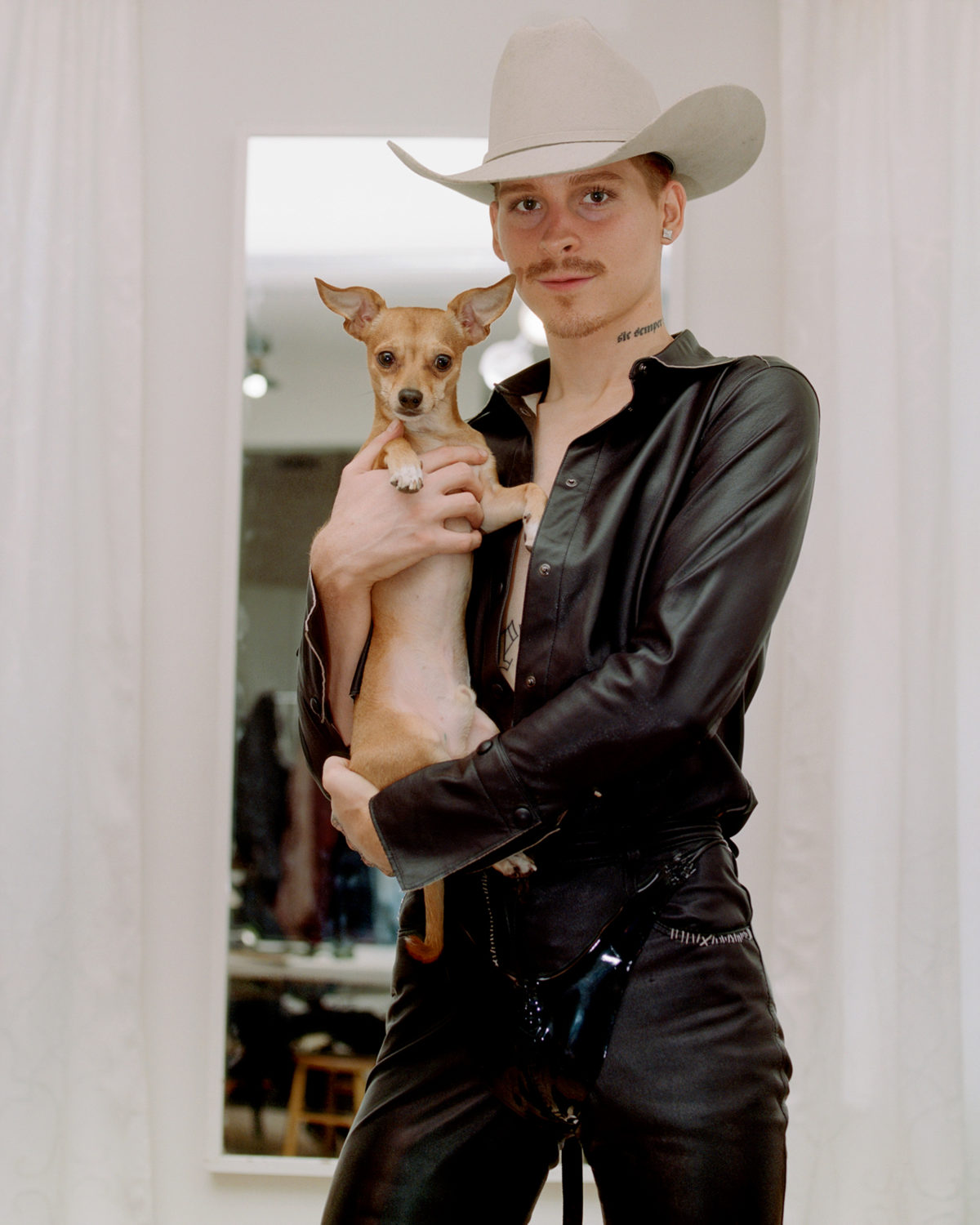 Something Curated: How would you describe the ethos of your label, Weslah?
Wesley Berryman: Weslah is a concept brand I created that's main purpose is to inspire bravery and acceptance through self expression while also being a pulse in the ether of the universe, a conduit for positive change.

SC: How did your career in fashion begin?
WB: I moved to New York after almost being expelled from college – I have trouble listening to authority. I began working and interning for other designers who I admired, and I learned as much about the business of fashion as I could since I didn't learn much about that in school. While sometimes working multiple jobs a day, I would always go home at night and work on Weslah.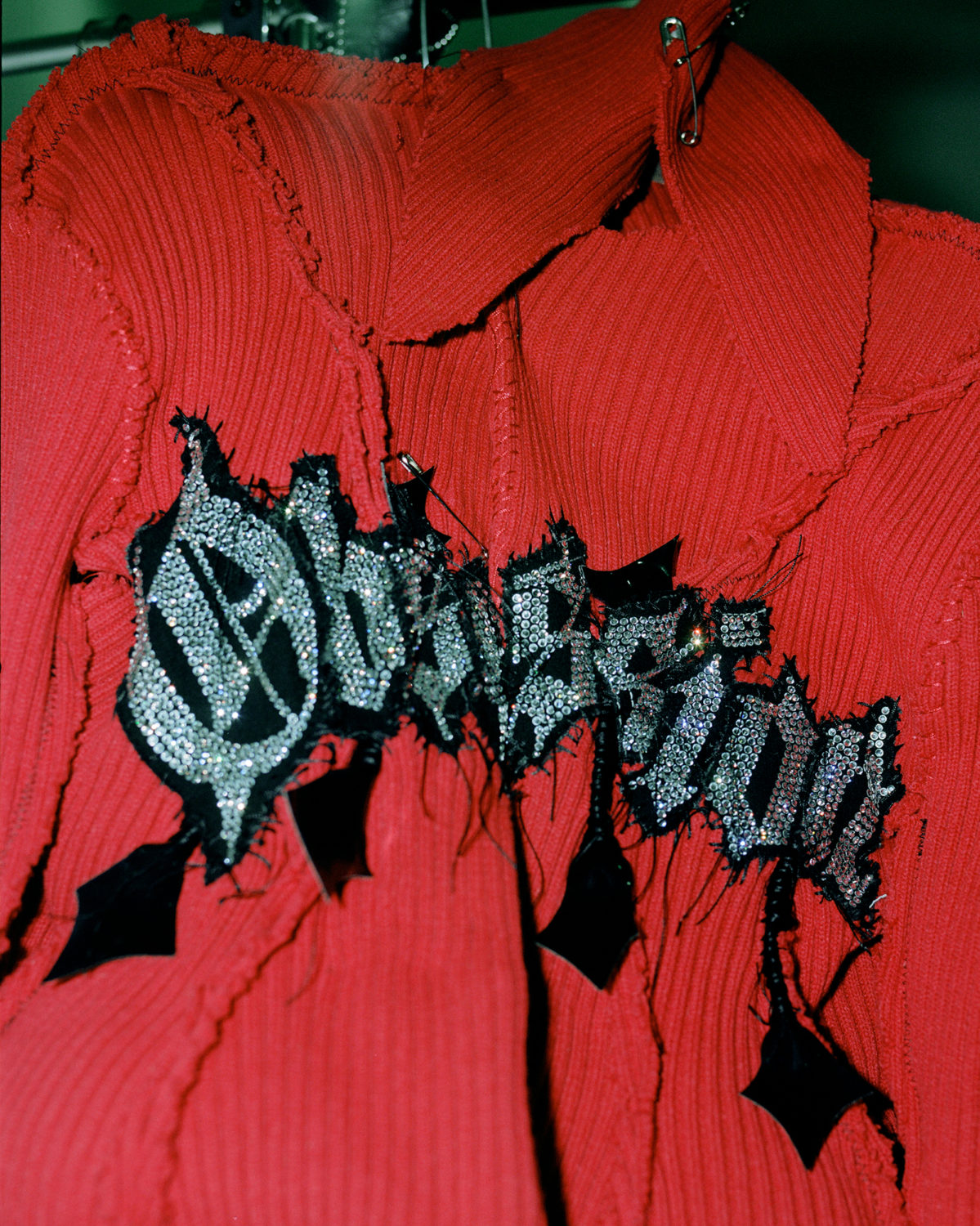 SC: Can you tell us a bit about the latest collection?
WB: My newest collection, Obsession, is about the guts it takes to wake up everyday and follow your dreams. You have to be fully committed – or obsessed – with whatever it is you want. You have to be obsessed with your own fantasy so much that it actually becomes reality. There is also a dark side of obsession, and the collection depicts what could happen if the obsession begins to consume you.

SC: You recently had your debut runway show – can you talk about this experience?
WB: The runway show, my Electric Fashion Opera, was a giant performance art piece that told the story of Life, Death and Acceptance. My main goal was to create an emotional experience for the audience, to take them on a journey of pure emotion. Something that most people face every single day – waking up, putting your armour on to face your demons, and fighting them until the death. But the show was also a celebration of individuality. It celebrated the fact that, against all odds, we are still here and thriving in the face of adversity.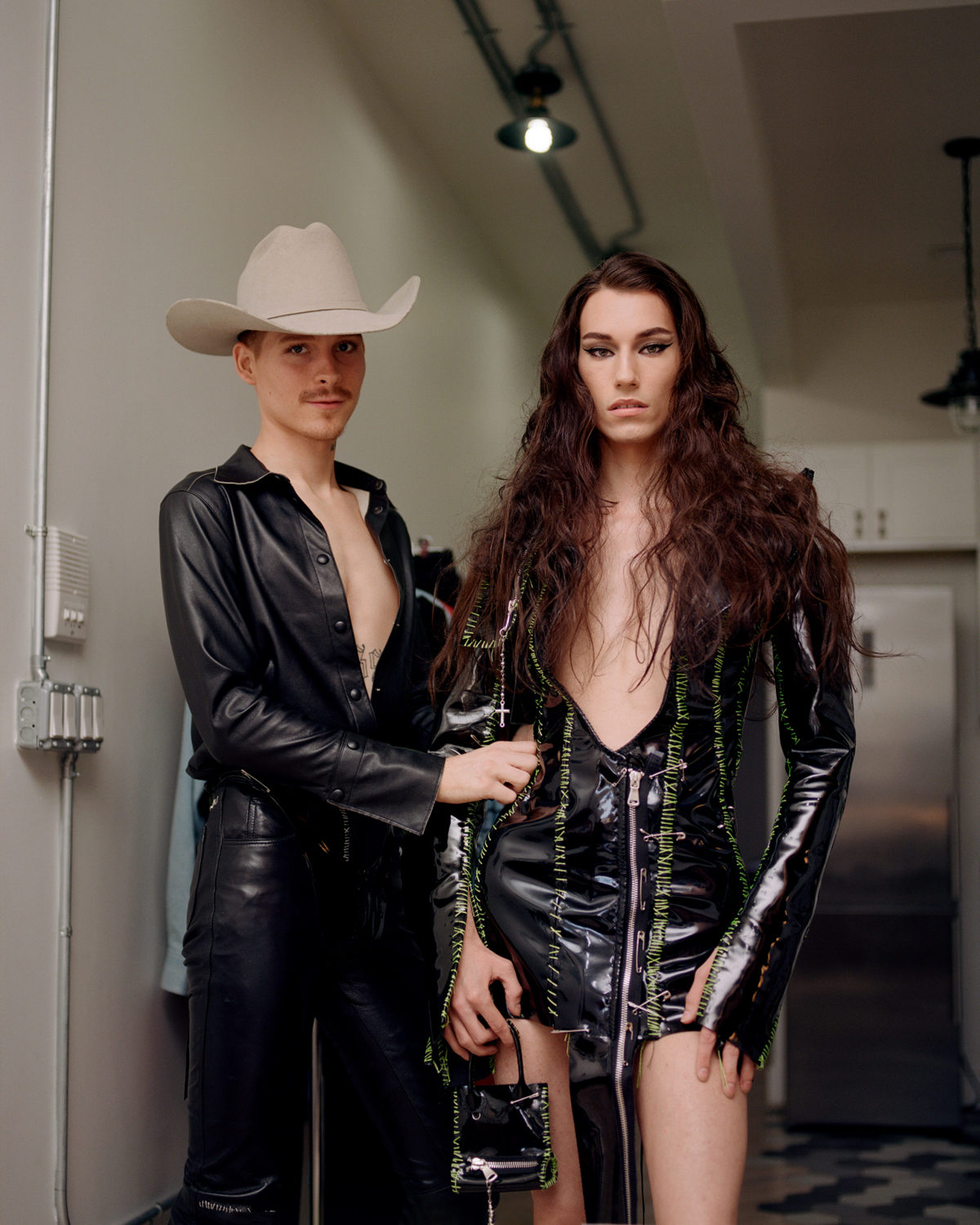 SC: Your shows and visuals champion a distinct take on diversity – what is your approach to casting?
WB: I casted my runway as if it were a play, carefully selecting performers who I knew could shine through under all the crazy hair and makeup. I wanted the models personalities to be present in their own version of the fantasy I was trying to create. That's really my only approach to casting. Can you serve? Can you embody my vision? And are you confident in who you are?
SC: Are there any particular figures, from the fashion industry or elsewhere, who have had a seminal influence on your career?
WB: Lady Gaga and Shayne Oliver. Period.
SC: You've made custom pieces for a number of eminent artists including Beyoncé and Gaga – is there a collaboration that you have particularly enjoyed working on or are most proud of?
WB: I am very fond of the pieces I created for Beyoncé. I got the call at a particularly low part of my life last summer. I had almost given up doing fashion; I had even left New York thinking I wasn't going back. But this look was the kick in the ass I needed to get back and do what I love to do. And the garments I created were so beautiful and intricate, I really put a lot of myself into it and it's so signature Weslah that the entire world knows who did it without even really knowing.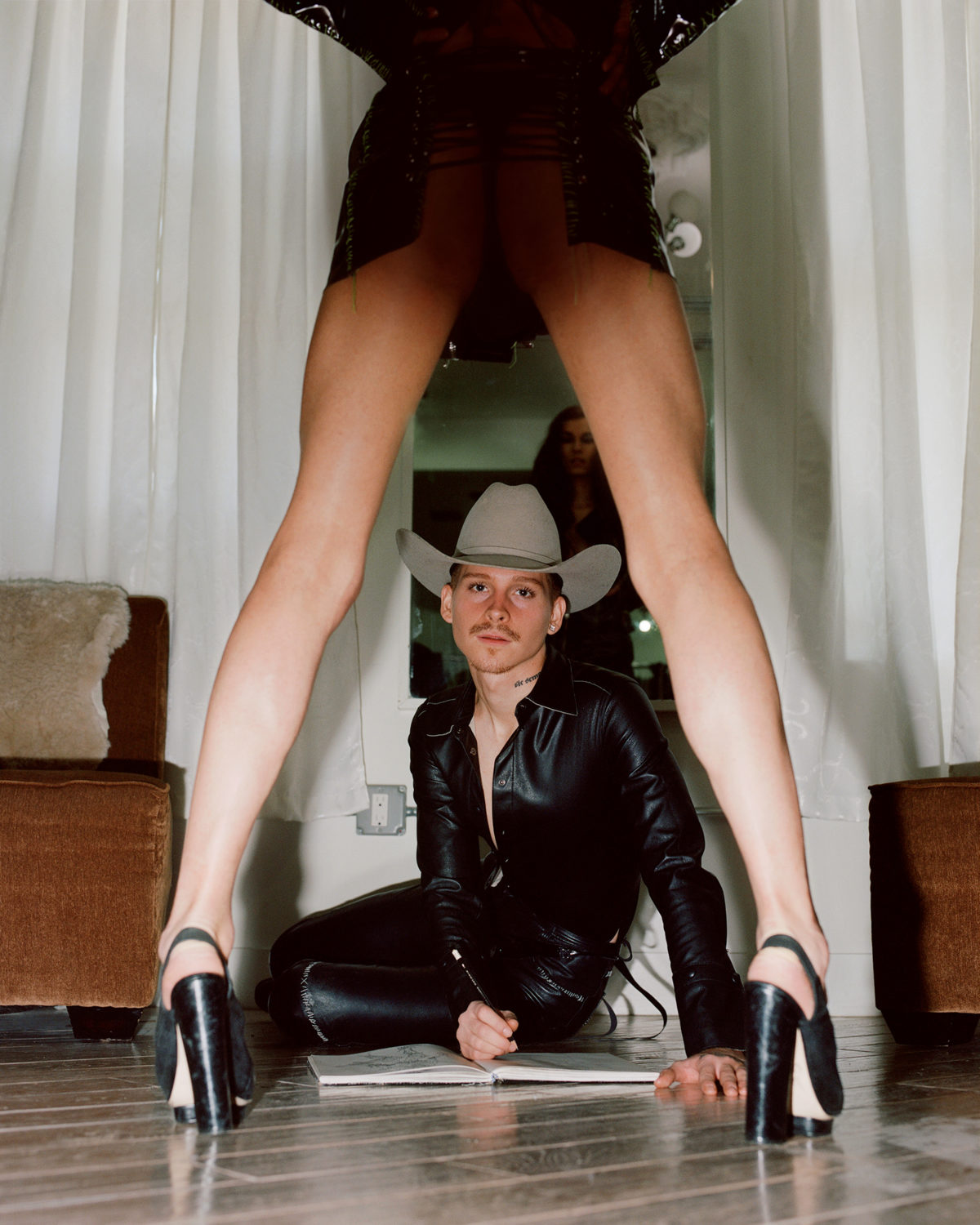 SC: What has been the greatest challenge you've faced as a young designer setting up your own brand?

WB: Doing it all on my own with integrity and professionalism. I don't play by anyone else's rules, so I have definitely had to forge my own path. But I do that by just believing in my work and pushing myself to create something really impactful. I have been very blessed because my work really speaks for itself and all the opportunities I have come from me believing in my work – I'm grateful for my creativity.

SC: Are you able to share with us what you are currently working on?
WB: I am working on my next show – I haven't been able to rest since the last one. The electric feeling I received is unlike anything else in this world. I truly felt a divine connection to myself and everyone in that venue and beyond. Even days, weeks, after the show I could still feel the energy pulsing through the universe.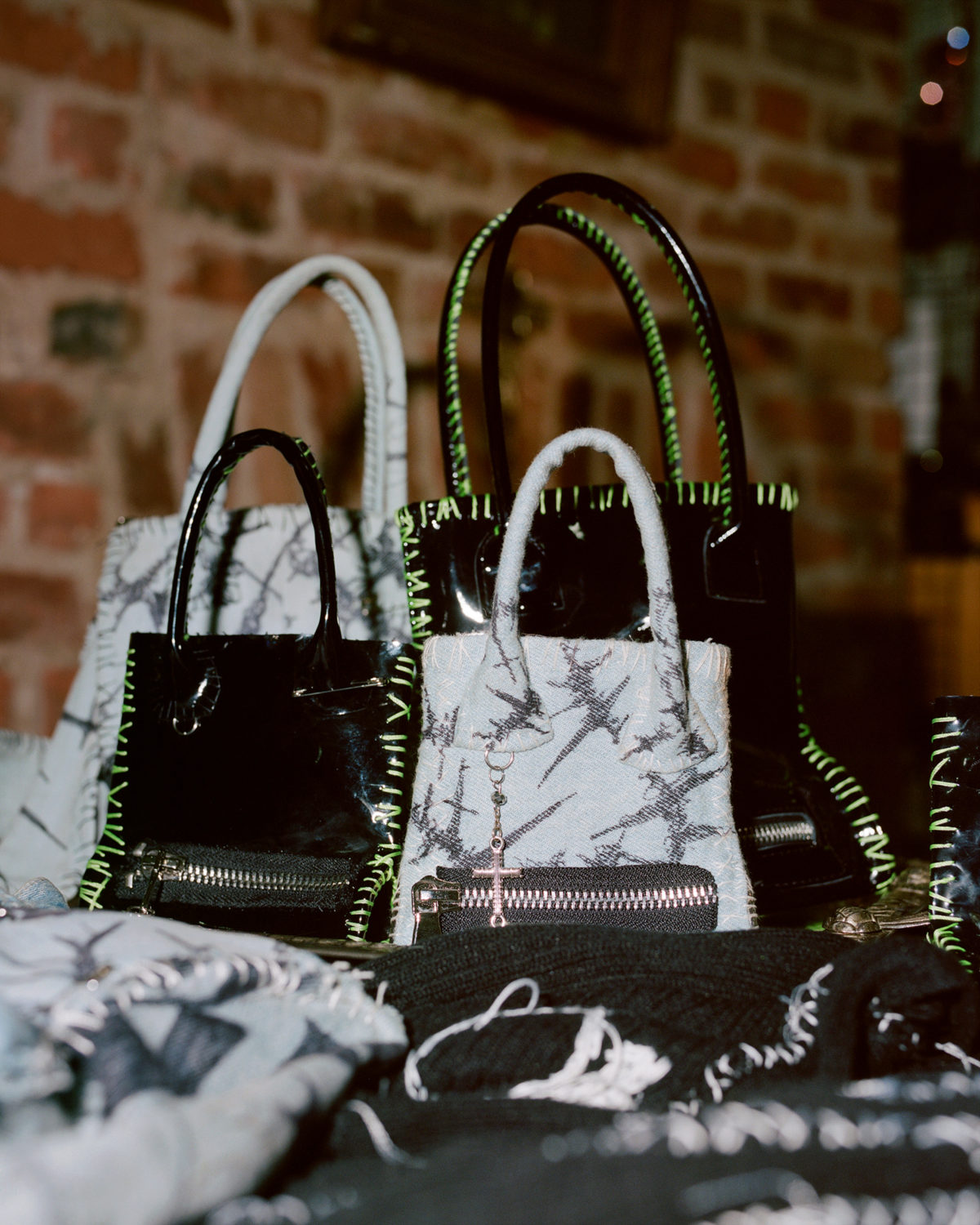 SC: What motivated you to be in New York, and what do you think the city offers young designers?
WB: I came to New York because that's just what you do as a designer, no? Being from Tennessee, I wanted to be in the centre of fashion culture. I think New York is a genesis of fashion in many ways. So many ideas and styles come out of New York because there are so many creative people here. Fashion would be nothing without the street, the youth – everyone is looking at us. I would say young designers offer the city more than the city offers us. I've never been offered much; you just have to take what you want.
SC: What do you see for the future of Wesley Berryman?
WB: Wesley Berryman will continue to evolve into the international luxury brand, Weslah, which will create art and fashion for the people. Wesley himself will also go on to creative direct a heritage brand in Europe, amplifying the message of love and acceptance across the globe and the further reaches of space.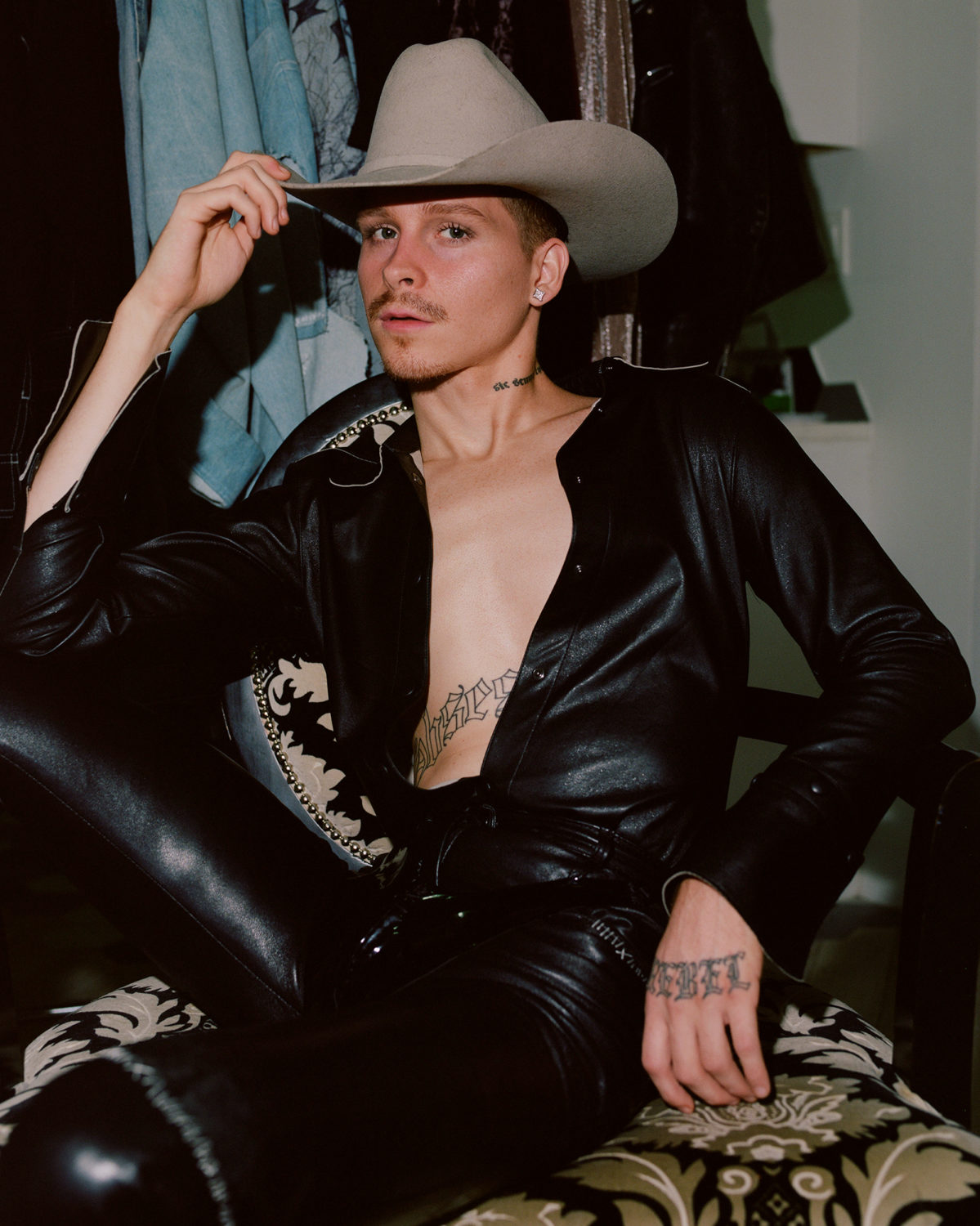 SC: Preferred work attire?
WB: Something comfy but also overly sexy.
SC: Favourite restaurant in New York?
WB: Peacefood Cafe, an amazing vegan place in the city.
SC: What are you currently reading?
WB: I'm perpetually reading Stephen King's The Shining.


Interview Keshav Anand | Photography Thomas McCarty | Hair, Makeup & Model Jake & Joseph Dupont