A First Look At Jonathan Anderson's Art-Filled Casa Loewe London
Ahead of Casa Loewe's London launch on 27 April, the LVMH-owned Spanish house's creative director, Jonathan Anderson, has been sharing teasers of the freshly refurbished New Bond Street retail space's interiors, brimming with artworks and elegantly curated furnishings, on his Instagram.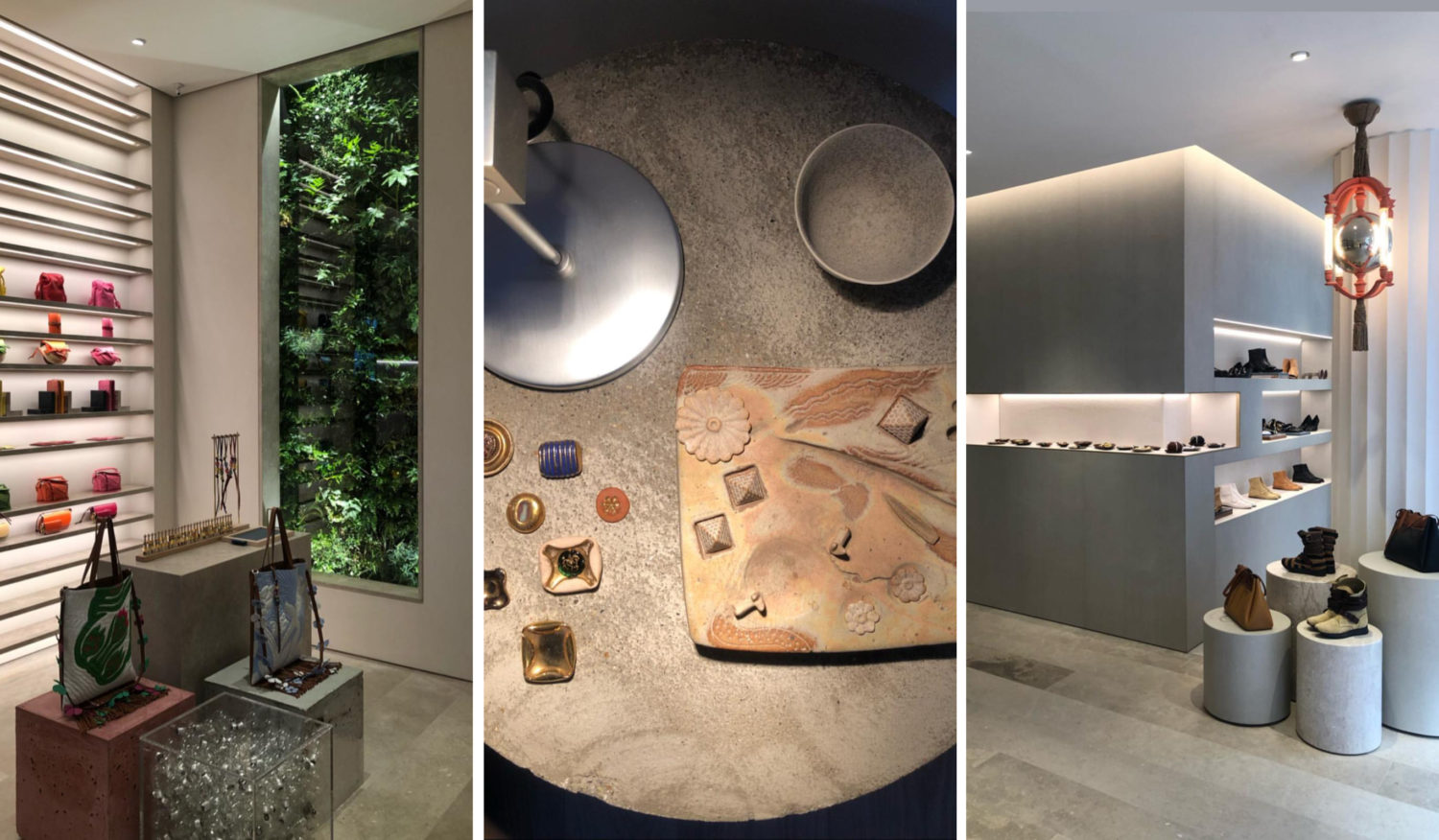 The brand has been through a dramatic overhaul under Anderson, who arrived at its helm in 2013, reinterpreting the house's codes for a millennial customer by creating a series of popular handbags and a burgeoning ready-to-wear business, among other endeavours. The house most recently renovated its Casa Loewe flagship in Madrid, as part of its introduction of curated global "hubs." Loewe's previous store on Mount Street was small for a major fashion capital, and the new space is set to provide an environment to well showcase clothes and accessories, as well as house an art programme and events.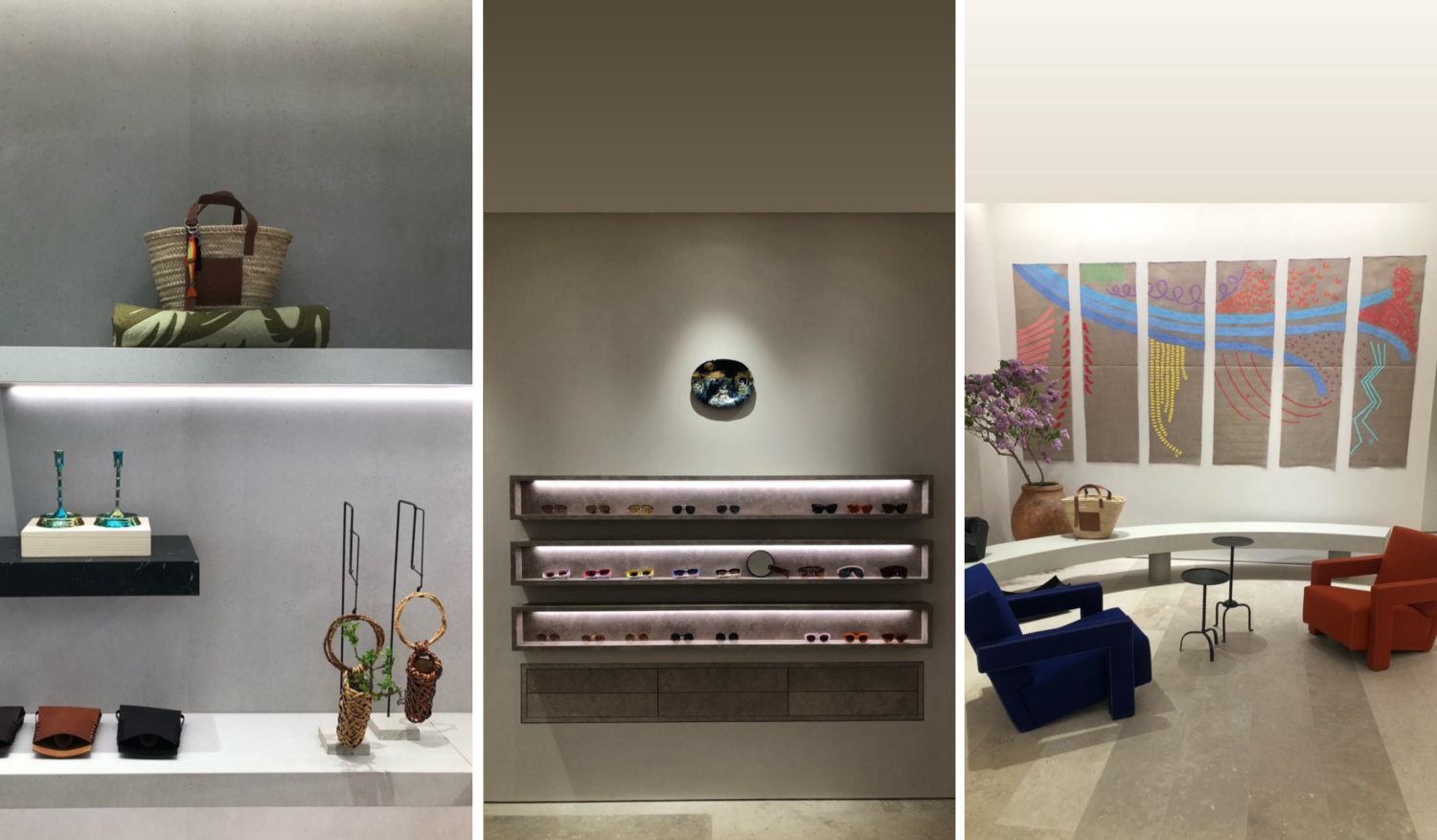 Loewe's new store spreads across three floors of womenswear and menswear, with the first floor hosting a shifting series of installations as part of Loewe's art collection, as well as a pop-up space to display capsule collections, most recently Paula's Ibiza. "Ready-to-wear is not a baby anymore, but a toddler, and we've had an ambition to turn it into a proper business since Jonathan joined [but it] has been taking off for good in the last two years," Loewe's chief executive Pascale Lepoivre told Business of Fashion. "We're turning most of our freestanding stores from small accessory-focused stores into a full offer."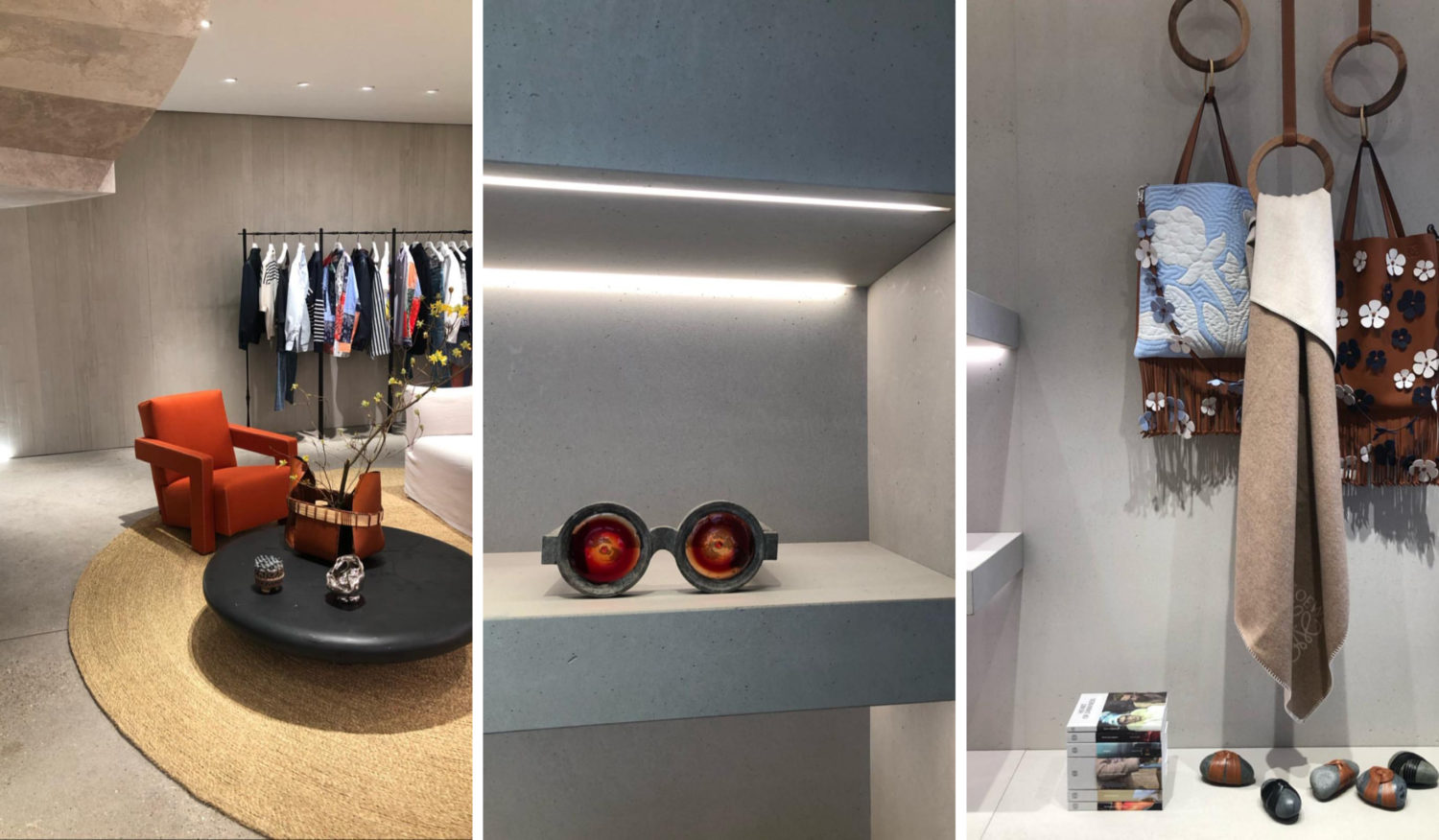 Among the highlights decipherable from Anderson's teaser images is a table by Belgian designer Axel Vervoordt, celebrated for his captivatingly minimalist interiors imbued with a serene sense of history, atop which sit a series of vases by Japanese ceramicist Takuro Kuwata. Kuwata is known for a number of experimental procedures, including adding stones to his clay mix so that when fired, they burst or puncture the clay structure, or using needles to catch the glaze of a vessel so that it creates a bumpy texture when fired.
Elsewhere, 2016 Turner Prize shortlisted artist Anthea Hamilton's Vulcano Table, 2014, sits impressively in front a vast bay window looking onto New Bond Street. Dripping with plumes of Ferrari-red blown glass, Hamilton collaborated with artisan glass blowers in France to create the eye-catching sculpture, which offers a suggestion of a functioning object, such as a desk or writing bureau. Hamilton's relationship with Loewe was first visibly fostered when Anderson designed costumes for the artist's durational performance The Squash at Tate Britain last year.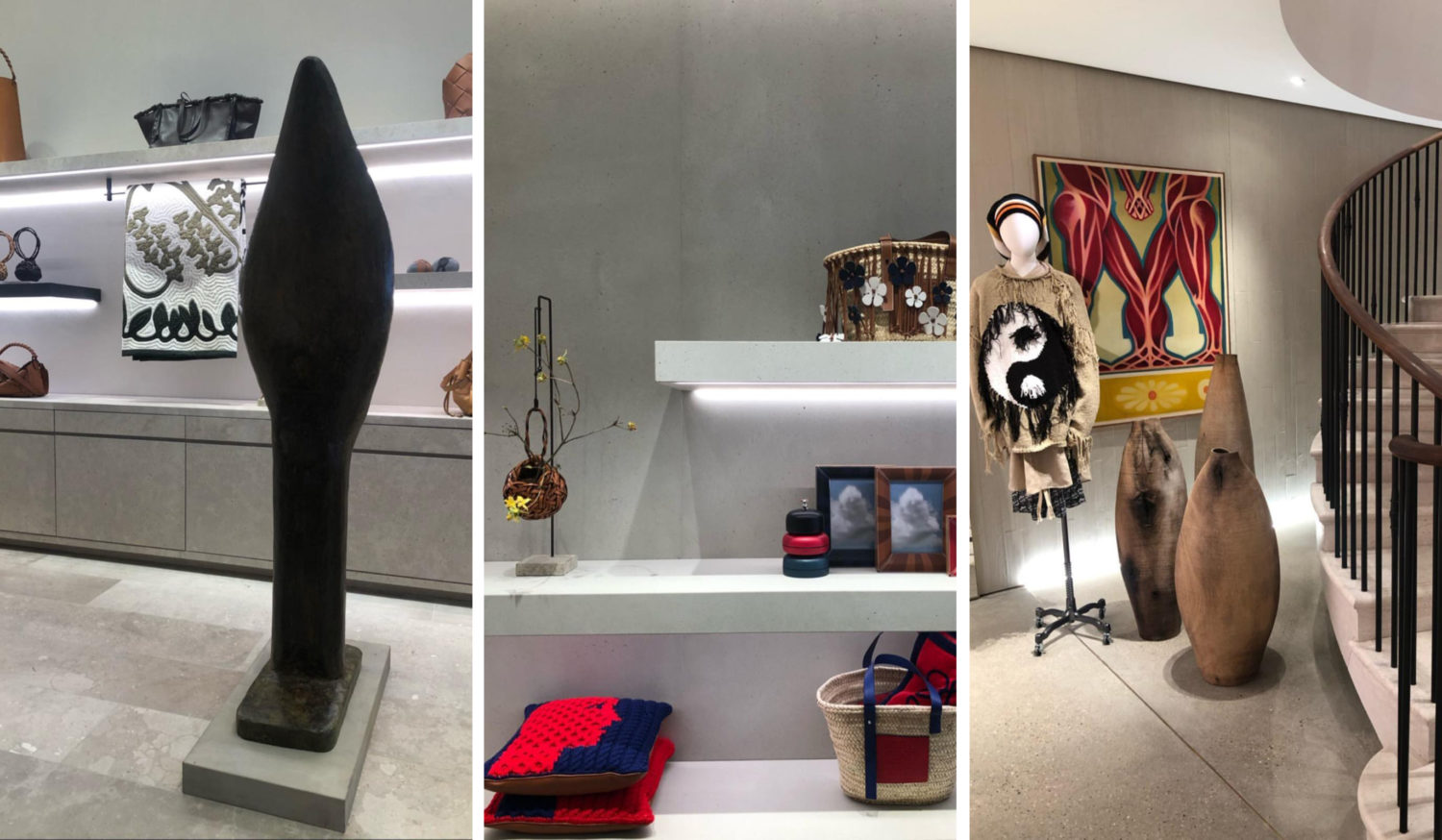 On the store's walls hang paintings by British artist Justin Fitzpatrick and Venezuelan-born Alvaro Barrington, among others. Taking inspiration from the writings of queer theorist Eve Kosofsky Sedgwick and the poetry of William Blake and Walt Whitman, Fitzpatrick's paintings render flora, animals, planets, and human bodies within repetitions, patterning and symbolic interplays, while Barrington's intimate compositions focus on single subjects in close-up, utilising materials including textiles, painting, mixed media, drawing, photography and print.


Casa Loewe, 41-42 New Bond St, Mayfair, London W1S 2SQ

Feature image: Anthea Hamilton, Vulcano Table, 2014 on display at Casa Loewe London (via Loewe)