The Philistine: The Very Best Of London Culture This May
Something Curated highlights the unmissable arts and culture happenings taking place across the city this May, from an exhibition platforming the work of nine Iranian artists to a queer Bollywood party, via the dystopian visions of Malaysian Chinese artist Lawrence Lek.

Exhibitions:
Arin Dwihartanto Sunaryo: Argo at Simon Lee Gallery || Arin Dwihartanto Sunaryo (Until 1 Jun 2019)
Simon Lee presents a series of new paintings by Indonesian artist Arin Dwihartanto Sunaryo. In these works, he pours volcanic ash and resin on plexiglass to create abstract compositions profoundly connected with his homeland. His dynamic compositions are inspired as much by his homeland, as by Japanese manga, comic books and science fiction. Arin's broad and far reaching interests, inspirations and techniques have resulted in a diverse body of work – the common thread is a proud celebration of and dedication to the medium and act of painting.

Data Dust, Dust Data at Castor Projects || Alan Magee (3 May – 8 Jun 2019)
Castor presents Alan Magee's second exhibition with the gallery, Data Dust, Dust Data, developed during his residency at The Fire Station Studios, Dublin. Encompassing a diverse range of processes, from virtual reality and 3D printing, to robotics, video and ceramics, this exhibition explores ideas of technology, materiality and the agency of the labouring body.

A Tale of Mother's Bones: Grace Pailthorpe, Reuben Mednikoff and the Birth of Psychorealism at Camden Arts Centre || Hope Wolf & Rosie Cooper (Until 23 Jun 2019)
Curated by Hope Wolf, with Rosie Cooper and Camden Arts Centre, A Tale of Mother's Bones tells the remarkable story of a unique artistic and personal collaboration. After meeting at a party in 1935, Dr. Grace Pailthorpe (1883–1971), a trained surgeon, and Reuben Mednikoff (1906–1972), an artist and designer, began collaborating on a project that would bring together art, writing and psychoanalysis in an attempt to create a better society. This is the first exhibition to bring together Pailthorpe and Mednikoff's extraordinary drawings and paintings, alongside their often challenging interpretations.

Nine Iranian Artists in London: THE SPARK IS YOU at Parasol unit foundation for contemporary art || Ziba Ardalan (22 May – 30 Aug 2019)
A group show including the work of artists Morteza Ahmadvand, Nazgol Ansarinia, Ghazaleh Hedayat, Sahand Hesamiyan Koushna Navabi, Navid Nuur, Sam Samiee, Hadi Tabatabai, and Hossein Valamanesh, THE SPARK IS YOU, curated by Ziba Ardalan, is presented through a prism of classical Persian poetry and, fittingly, coincides with the 200th anniversary of West-oestlicher Divan (West-Eastern Divan), 1819, a book of lyrical poems written by Johann Wolfgang von Goethe in homage to the fourteenth-century Persian poet Hafez.

Not That We Don't at Almine Rech || Chloe Wise (Until 18 May 2019)
Almine Rech presents the second exhibition of Chloe Wise with the gallery and her first in London. In Not That We Don't, Wise continues her exploration into portraiture, landing on the unspoken dynamics that maintain the individual's participation amongst the group, allowing for their seemingly fluid existence in society. Placed within a space of ambiguity, Wise's subjects flirt with legibility; their gathering suggesting a familiar event such as a party, theatrical production, or a yearbook photo, only to deny the grounds for any such staged communion.

Living Colour at Barbican Art Gallery || Lee Krasner (30 May – 1 Sep 2019)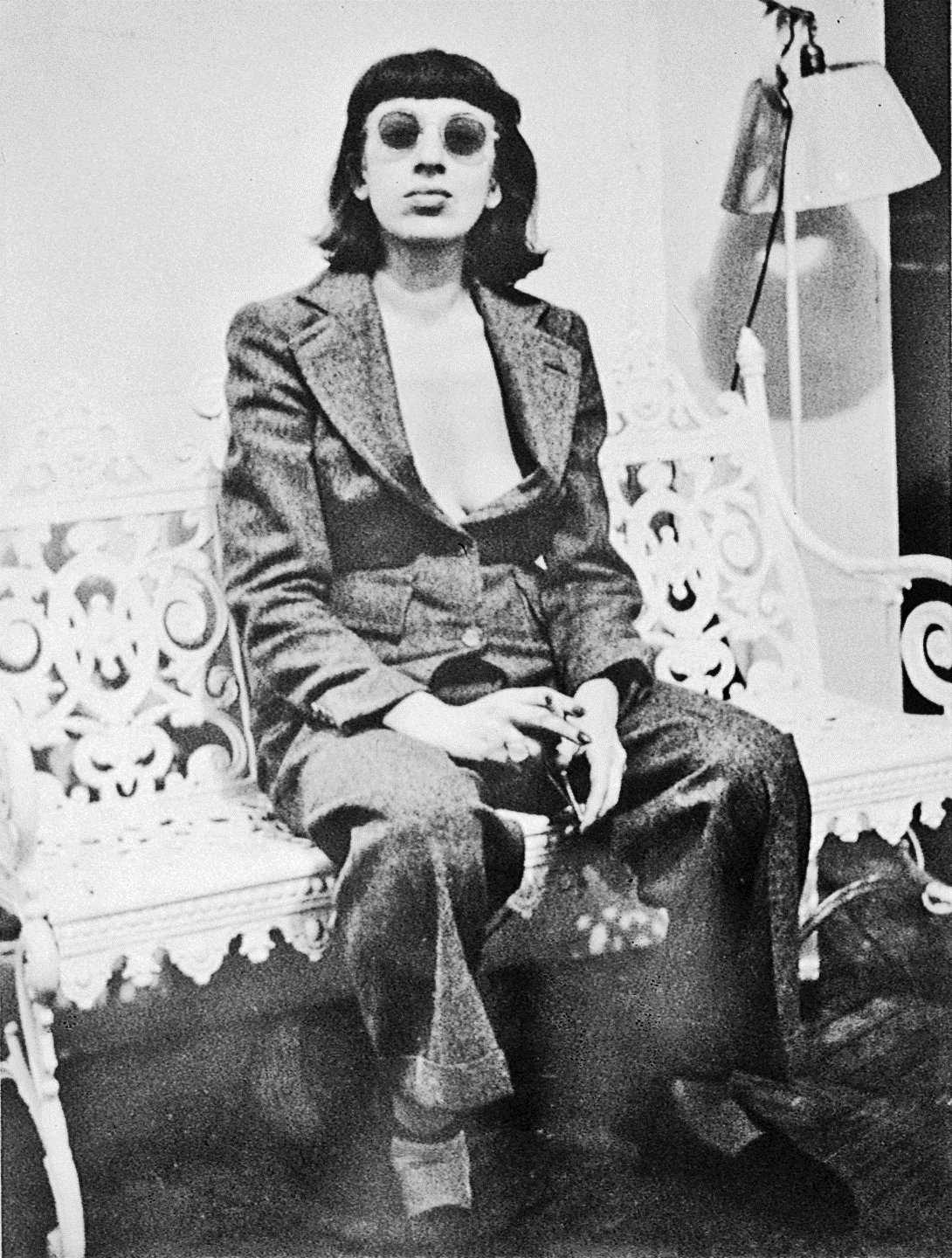 This exhibition celebrates the work and life of Lee Krasner (1908–1984), a pioneer of Abstract Expressionism. The first major presentation of her work in Europe for more than 50 years, Living Colour tells the story of a formidable artist, whose importance has too often been eclipsed by her marriage to Jackson Pollock. Discover Krasner's spirit for invention – from striking early self-portraits to her acclaimed 'Little Image' paintings from the 1940s, from collages comprised of torn-up earlier work to a selection of her most impressive large-scale abstract paintings.

Performance & Film:
Fani Parali: The Terrace of Lungs at Zabludowicz Collection || Fani Parali (2 – 19 May 2019)
Fani Parali uses text, song, audio recording, performers and physical props as materials to create (dis)embodied and otherworldly narratives, exploring identity and absence. The Terrace of Lungs is a new work for two characters, revealed through objects, choreography and song. Set within a sculptural stage that echoes the shape and scale of the gallery space, the performance occurs for an intimate audience in close proximity. Intended to be experienced more than once, the work will repeat on select Thursday evenings and Saturday and Sunday afternoons.

Screening: Dystopian Futures at The Bomb Factory Art Foundation || Lawrence Lek & Shezad Dawood (2 May 2019)
Heralded by the futuristic computer-generated cityscapes that have become a signature feature of his work, Lawrence Lek's mini-opus Geomancer is less inclined to map the building blocks of the urban architecture of tomorrow than to try and summon up the spirit of our rapidly dawning age – one whose characteristics, Lek implies, include the growing ascendancy of the cultural phenomenon of Sino-Futurism. Shezad Dawood's Towards the Possible Film is a study in parallel universes – and the sparks that fly when worlds collide. As much of a projection into a far-off future as a flashback to a long-forgotten past, Dawood's vivid 20-minute tableau combines the resonance of a mythic fable with the hallucinatory haziness of a waking dream.

Rite of Spring at Sadler's Wells || Yang Liping (9 – 11 May 2019)

Choreographer Yang Liping is known as the "Peacock Princess" in her native China. This affectionate nickname stems from her most famous dance work, Spirit of the Peacock, inspired by the traditional peacock folk dancing of her youth. In 2016, she brought her beautiful visions to Sadler's Wells with Under Siege. For her new work, she reunites with Oscar-winning designer Tim Yip, to create a unique take on Igor Stravinsky's The Rite of Spring – utilising the iconic score alongside original compositions inspired by traditional Tibetan music.

Events:
Grayson Perry & Philippa Perry In Conversation at Royal Academy of Arts || Grayson Perry & Philippa Perry (2 May)
Join Grayson Perry RA and psychotherapist, Philippa Perry, for a conversation about art, sex and creativity as part of the RA's Festival of Ideas. Grayson Perry, winner of the Turner Prize in 2003, is one of Britain's best-known contemporary artists. His works reference his childhood and life as a transvestite while also engaging with wider social issues – including class and politics, sex and religion. In this conversation Grayson and his wife, psychotherapist and author, Philippa Perry, discuss the relationship between art and psychotherapy and the common misconceptions surrounding both.

NTS Square Party at Gillett Square || Femi Adeyemi & More (3 May)
NTS, founded in April 2011 by Femi Adeyemi, is an online radio station and media platform based in Hackney. The platform serves the online community with a diverse range of live radio shows, digital media and live music based events. NTS turns eight this month and is celebrating with an outdoor party in Dalston's Gillett Square, running from 6-10pm.

Hungama at Dalston Superstore || Ryan Lanji & More (3 May)
With a name meaning a playful sort of chaos in Urdu, east London party Hungama, founded by Ryan Lanji, fuses Indian pop with hip-hop, adding drag queens and club kids. Creating an event full of Bollywood imagery that joyfully celebrates Indian culture, Lanji merged it with hip-hop to reflect his, and many other people's, diasporic experiences growing up with both musical genres.


Feature image: Still from Geomancer by Lawrence Lek (via Film and Video Umbrella)