Anish Kapoor Probes The Myths Of Human Origin At Lisson Gallery
One of the most influential sculptors of his generation, Anish Kapoor, born in Mumbai, has lived and worked in London since the early 1970s when he moved to study art, first at the Hornsey College of Art and later at the Chelsea School of Art and Design. Perhaps most famous for public sculptures that are both adventures in form and feats of engineering, Kapoor manoeuvres between vastly different scales, across numerous series of work. Immense PVC skins, stretched or deflated; concave or convex mirrors whose reflections attract and swallow the viewer; recesses carved in stone and pigmented so as to disappear – these voids and protrusions summon up deep-felt metaphysical polarities of presence and absence, concealment and revelation.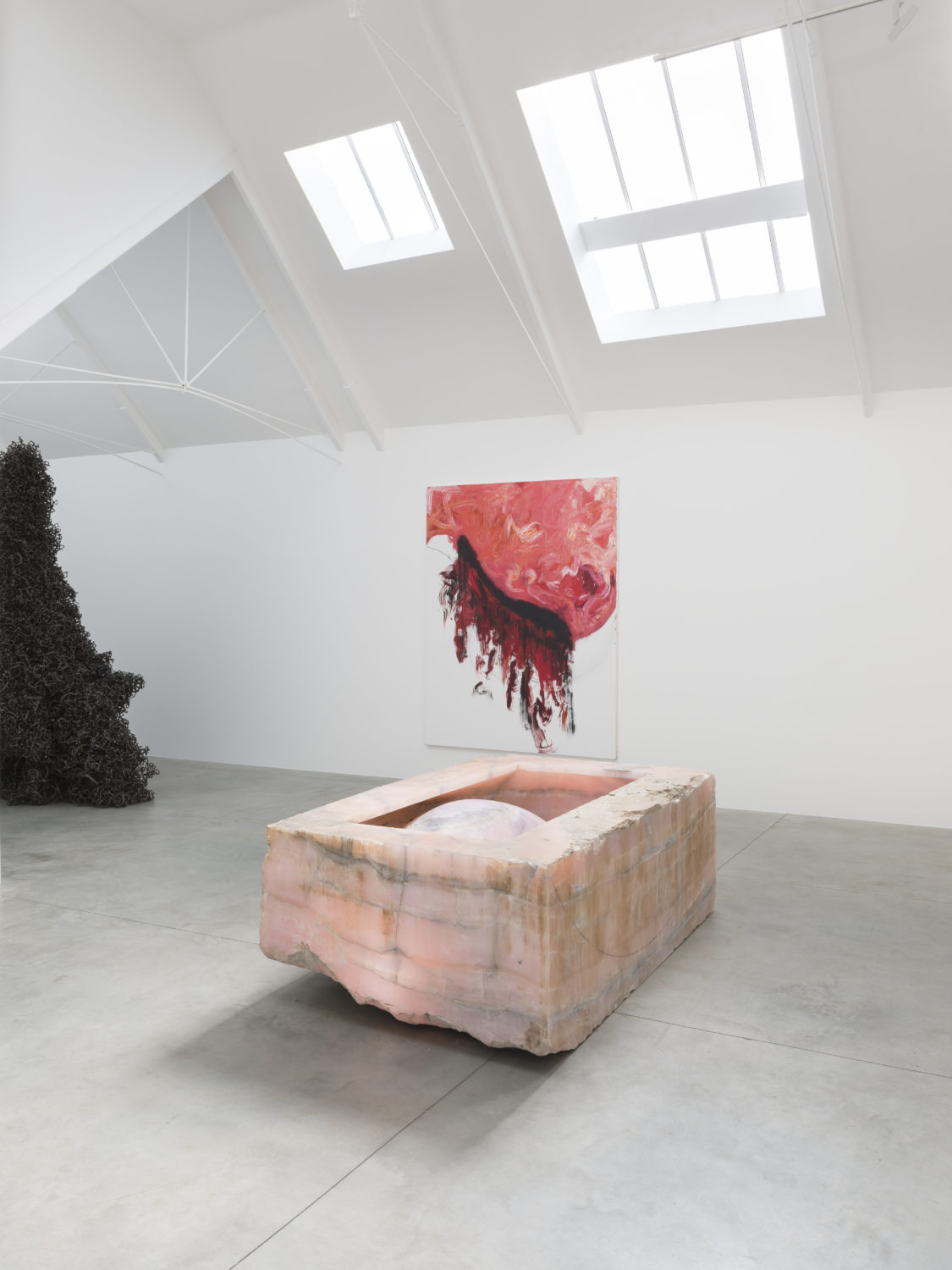 Forms turn themselves inside out, womb-like, and materials are not painted but permeated with colour, as if to negate the idea of an outer surface, inviting the viewer to the inner reaches of the imagination. Kapoor's geometric forms from the early 1980s, for example, rise up from the floor and appear to be made of pure pigment, while the viscous, blood-red wax sculptures from the last ten years – kinetic and self-generating – ravage their own surfaces and explode the quiet of the gallery environment. There are resonances with mythologies of the ancient world, Indian, Egyptian, Greek and Roman, and with modern times.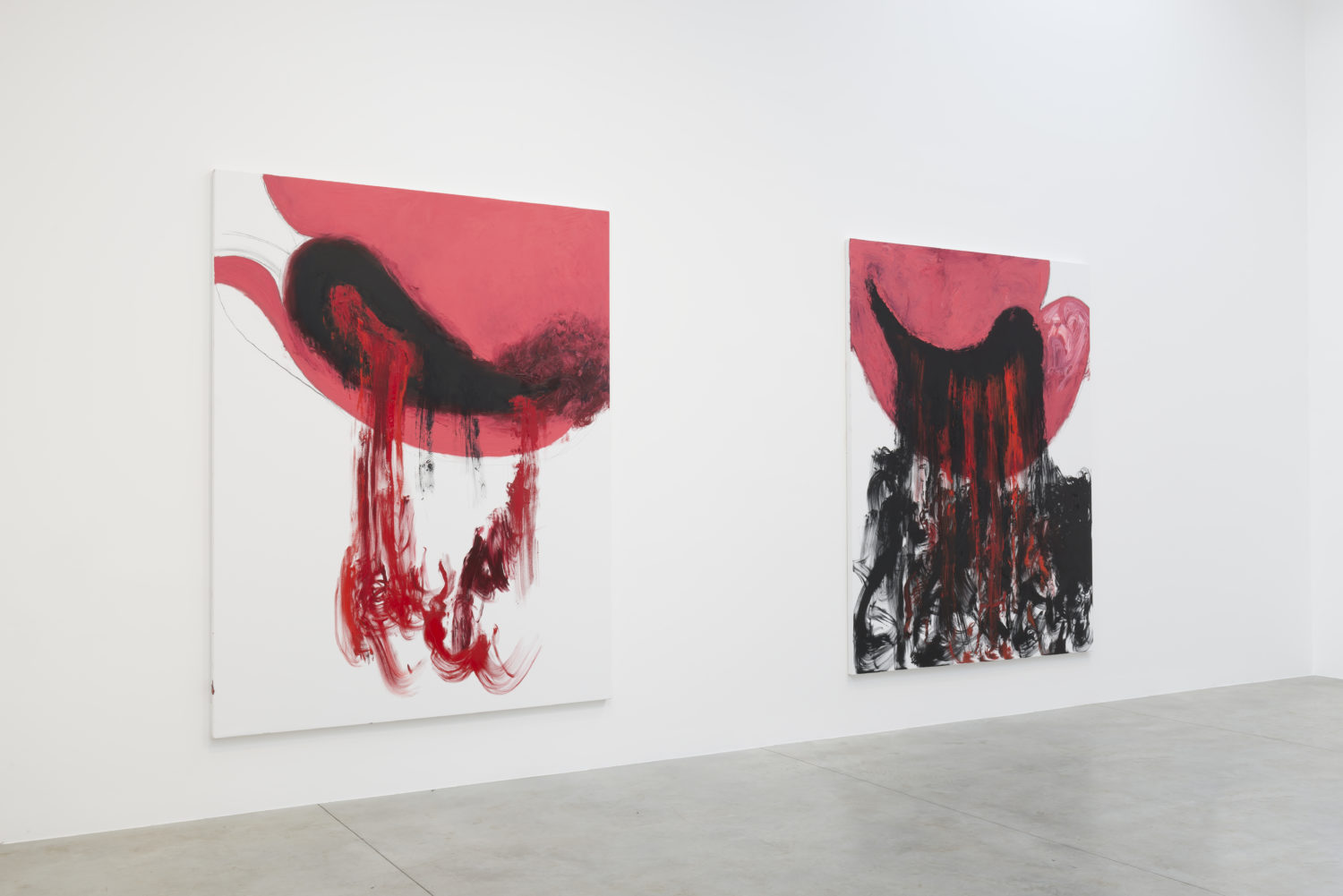 Kapoor returns for his seventeenth exhibition at Lisson Gallery, running from 15 May – 22 June 2019, with a new body of work that brings together two fundamental directions of his practice: his formal geometric languages as explored through mirror and stone, in symbiosis with the entropic drive of works enacted in silicone, oil on canvas and in welded steel. Though rarely exhibited until recently, painting has been an integral part of Kapoor's pursuit for the last 40 years. Far from an anomaly, Kapoor's works on canvas relate closely to his sculpture, both in their oscillation between two and three dimensions, as well as their shared existence at the threshold between form and formlessness.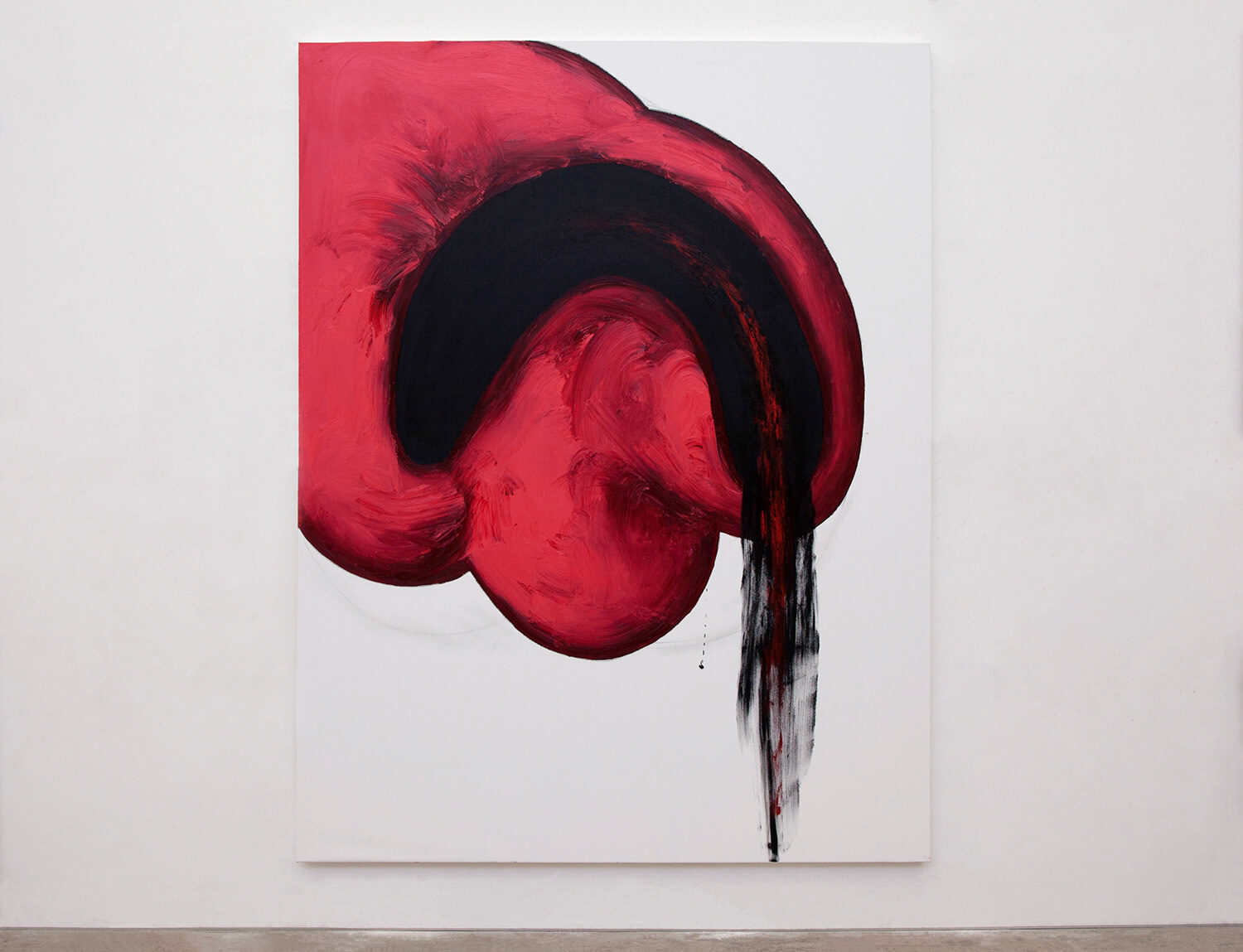 This formlessness is at its most visceral and abject here in a series of relief works. The thin gauze stretched across their surface, barely containing the interior that presses against it. Their surface, seeped in the blooming impressions of red and black paint, signals the turbulence and chaos of a state of immanent breach beneath. Alongside these are radical new gestural paintings; on the edge of figuration, they seem to depict swollen and fecund organs that ooze and leak from their dark interiors.
Elsewhere an ovoid steel orifice, engulfed by a web of welded metallic shards, encapsulates the brutal eroticism of the works in the show. Outside the gallery, three monumental carvings in Iranian onyx, pink onyx and granite, present a trio of sacred or perhaps profane standing stones, again flickering between image, frame, object and relief. This show presents works by Kapoor that seem more urgently than ever to probe at the most hidden fantasies of our origin and being.


Anish Kapoor at Lisson Gallery | 15 May – 22 June 2019 (Private View: 14 May, 6-8pm)

Feature image: Anish Kapoor at Lisson Gallery | 15 May – 22 June 2019. Courtesy Lisson Gallery. Photography Dave Morgan.