The Aesthete's Wish List: 10 Of The Best Things You Can Buy This May
Covering May's new drops, restocks, and promising auctions, Something Curated has compiled a list of ten of the most coveted items available for purchase this month, spanning art, fashion, home and more.


Art
Thank You Thank You Thank You Thank You The Very Best Plastic Bag, 2016 || Analia Saban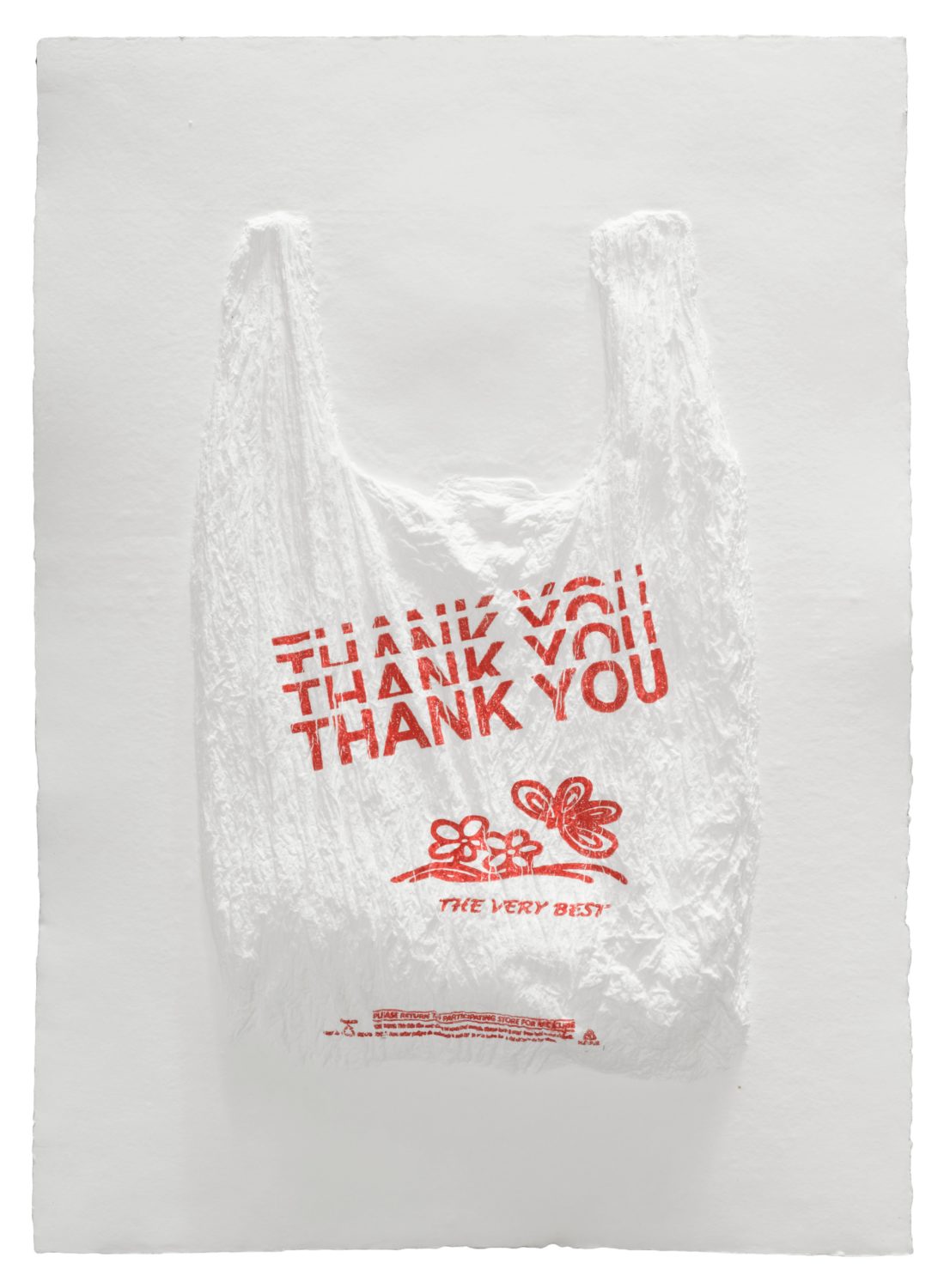 Analia Saban is an Argentinian artist whose diverse oeuvre explores the intercontextuality of art practice with the mimetic quality of her chosen mediums. Saban's works relate sculpture and painting, blurring the line between the two, and presenting them as one and of the same vain. Her sculptural paintings present a textural and tactile surface with which she confirms and concedes practice and form. Available at Paddle8.

Flower No. Q, 1953 || Yayoi Kusama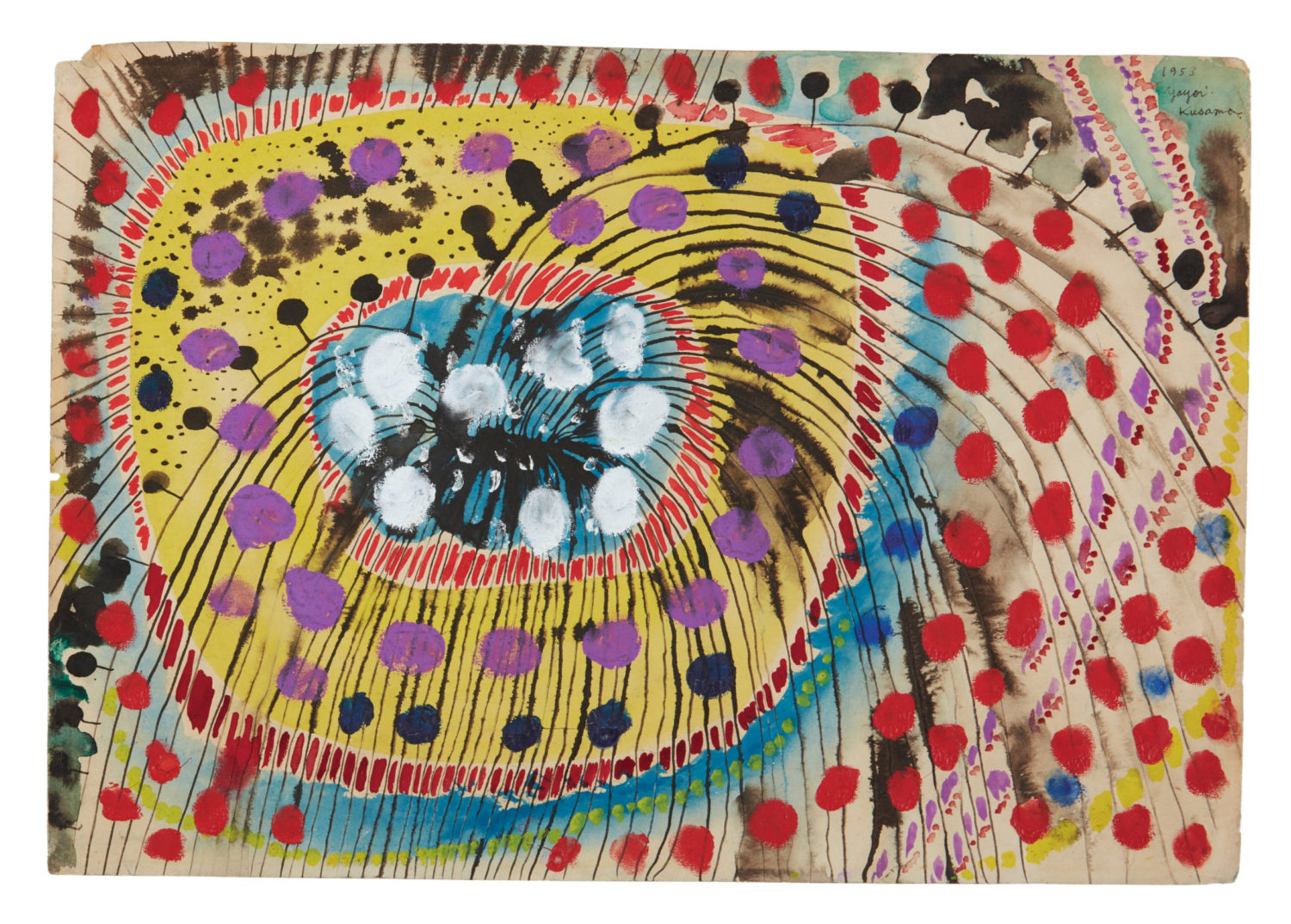 The meaning of Kusama's work is not unified and deep but centerless and diffuse like the patterns that obsess her: dots, grids, nets—ornament on ornament. Kusama's art is, if anything, an art of surfaces. Yet it is not superficial. Full of detours and returns, her work revolves around the seduction of the surfaces, multiple layers of veilings and patterns that have their reference point in infinity. In her work, infinity is a cosmic space, a spiritual idea and a psychological abyss, and the attraction to this great nothing is both pleasurable and full of anxiety. Available at Sotheby's.


Accessories
Le Baci Bag || Jacquemus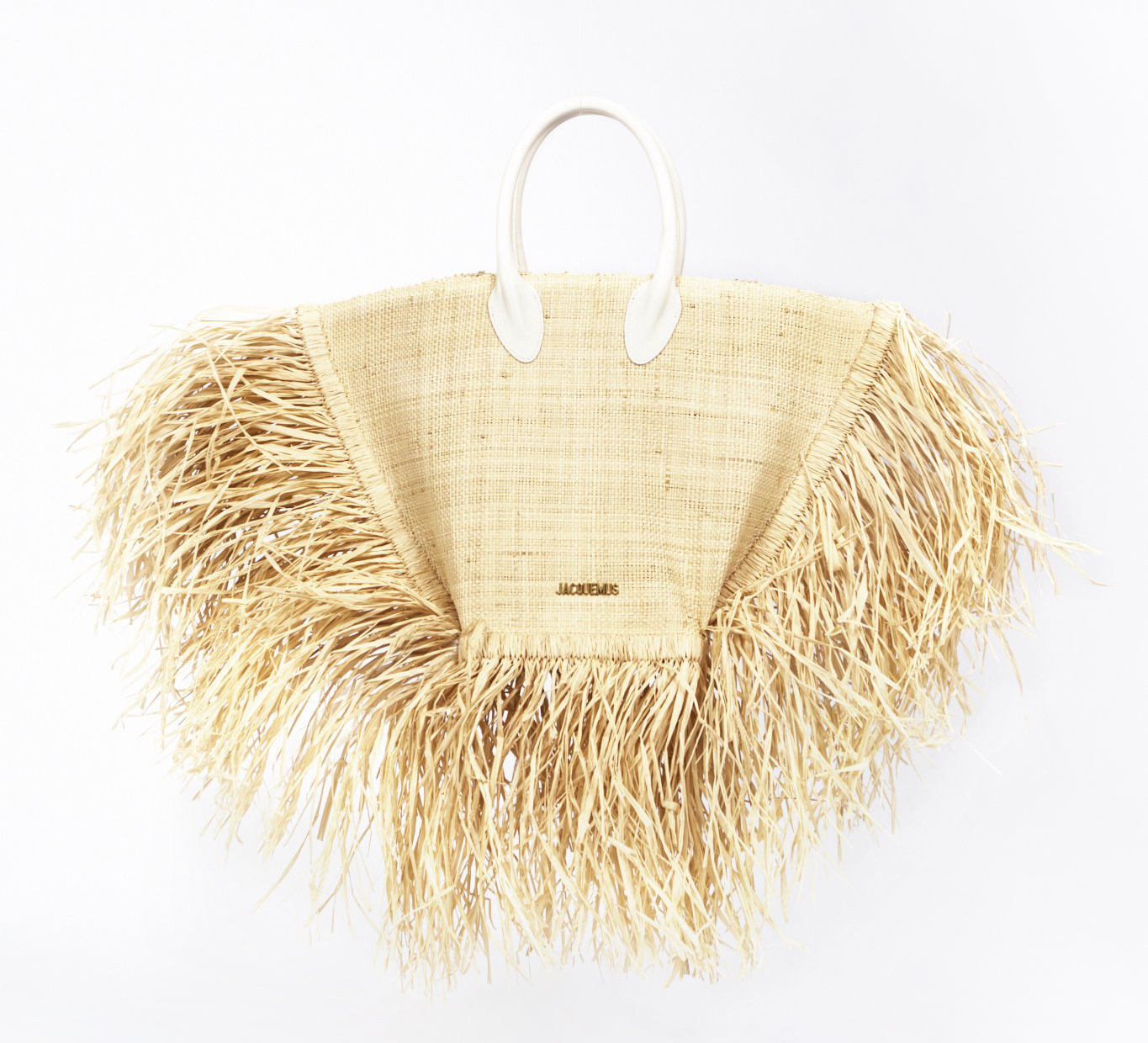 French label Jacquemus delivers timeless glamour as always; SS19 is Italian Riviera inspired with sheer lightweight fabrications. Le Baci Bag is crafted from raffia in a delicate woven finish, featuring long raw straw trim and two white leather handles. Available at LN-CC.

Fish Charm || Loewe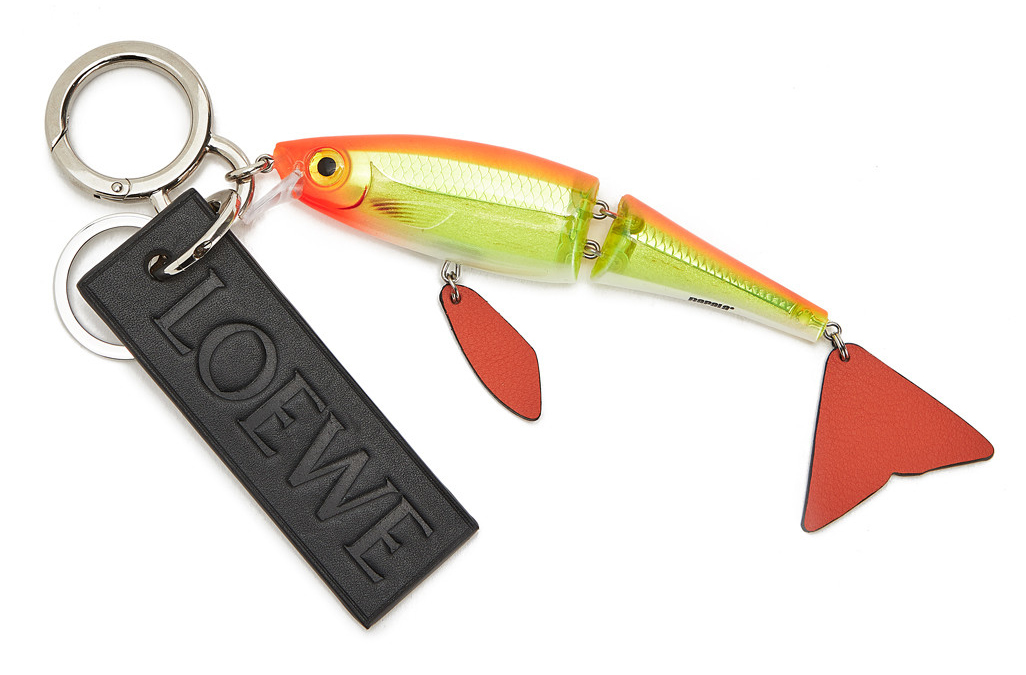 Reconfiguring Loewe's identity, whilst attentively paying homage to its history, designer Jonathan Anderson has accomplished much in the space of a few short years. This textured, translucent fishing lure charm made of plastic with 3D holographic eyes, includes a fin and tail crafted from calfskin. Available at Loewe.


Fashion
Pink Mesh Tank Top || Supriya Lele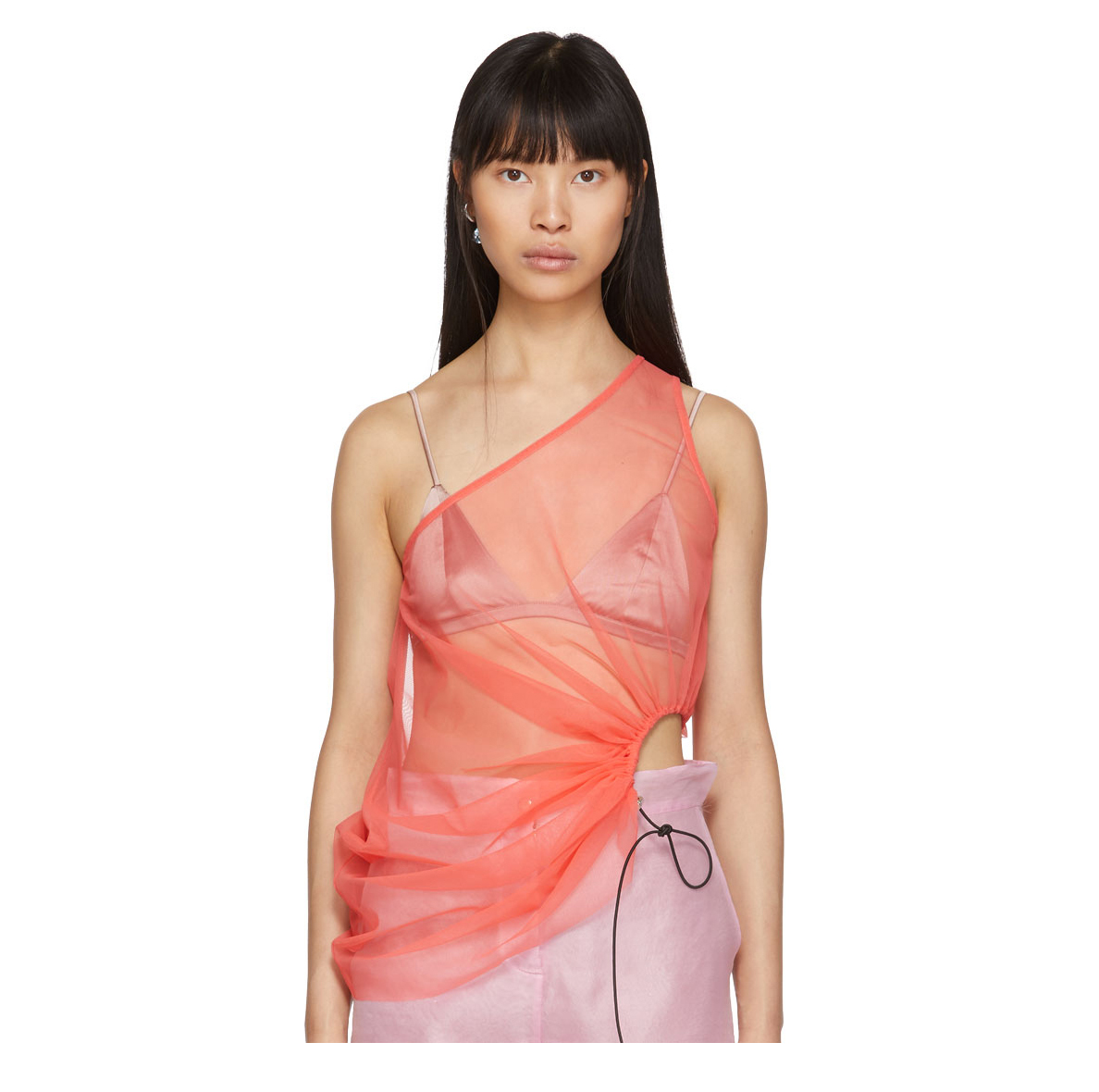 Supriya Lele's work is deeply rooted in her own cross cultural point of view, examining her Indian heritage and British cultural identity. Modern, poetic and fresh, Lele explores the materiality of her culture alongside a subversive approach to textiles, cut and fabrication, combining these visual codes in a luxurious manner to balance history with a contrasted modernity. Available at SSENSE.

Vintage Straight Leg Pants, 1980s || Jean Paul Gaultier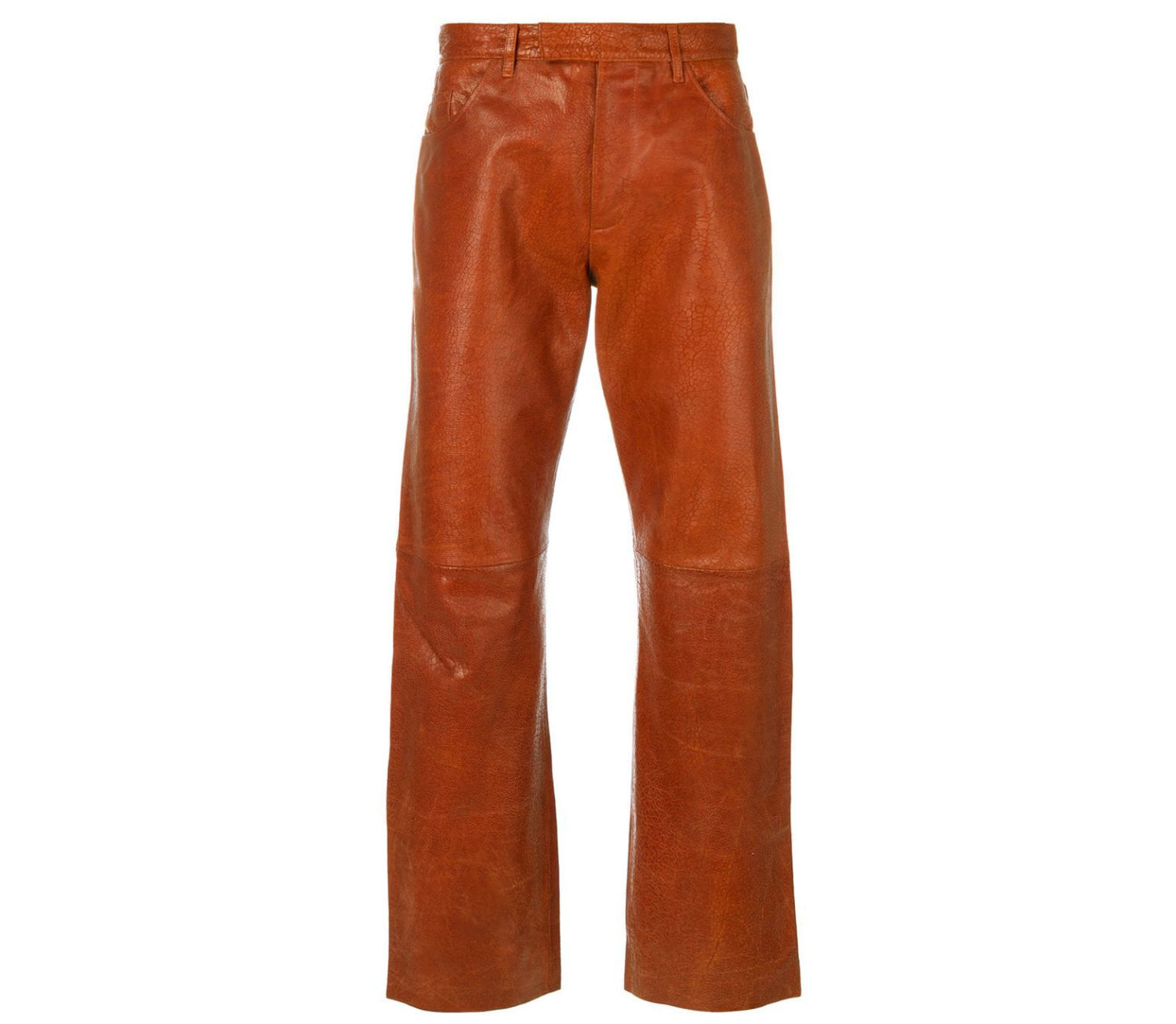 With no formal training, after sending his sketches to Pierre Cardin, Jean Paul Gaultier was hired as an assistant in 1970. Soon after, he launched his own collections and later earned the title of "l'enfant terrible" of French fashion. In the 1980s Gaultier became one of the biggest names in Paris with his collections inspired by the street style of both men and women. Today Gaultier continues to delight a loyal fan club with inventive and playful creations. Available at Farfetch.


Home
Murano Glass Chandelier, 1950s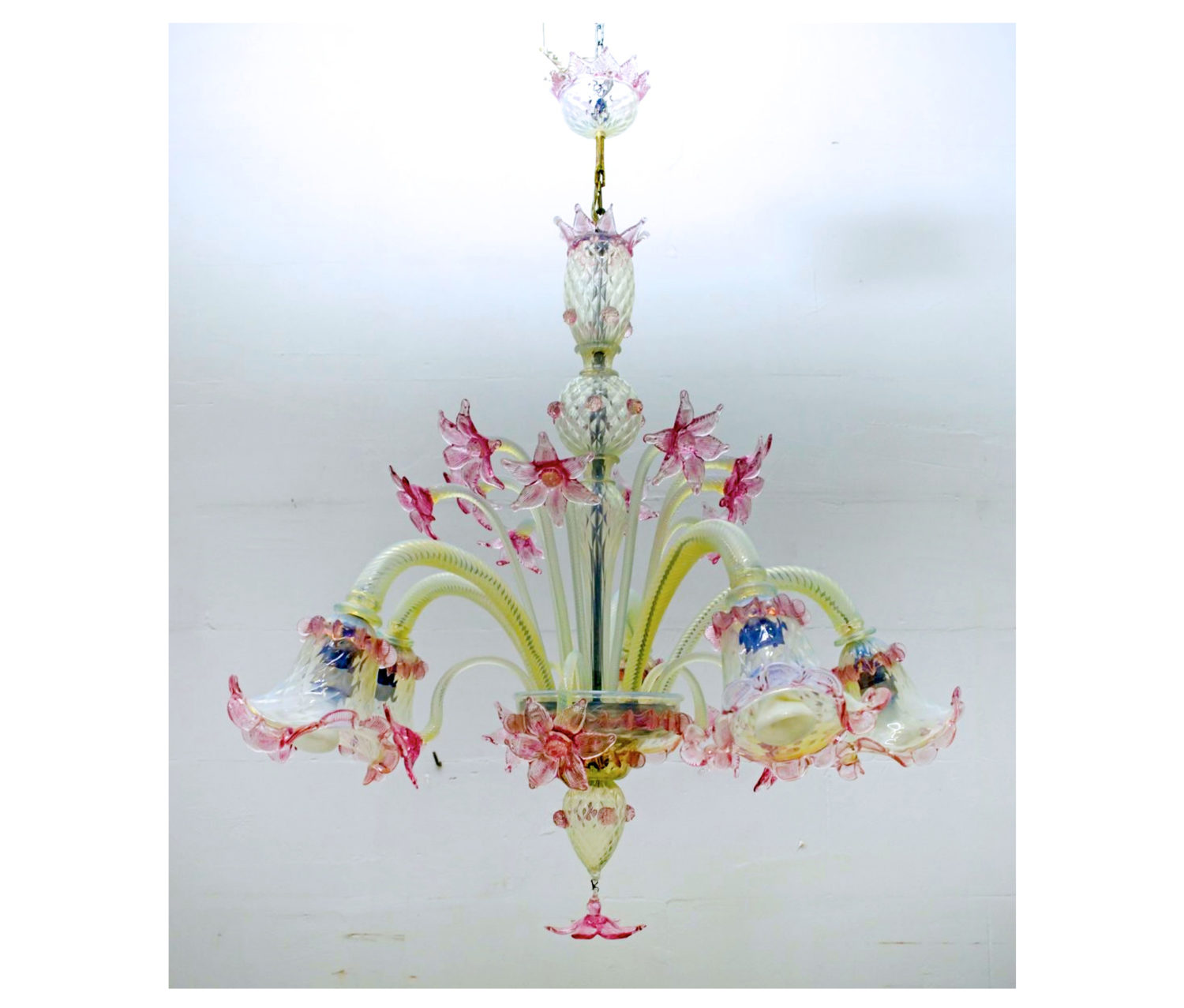 This elegant five-light chandelier in Murano glass features transparent colours and sophisticated finishes in pink and ivory. It contains a central rounded column that emits branches and flowers and finely cut Murano glass leaves. This piece is influenced by the Ca'Rezzonico palace in Venice, which boasts a remarkable chandelier with multi-coloured glass hanging in a space designed by Giuseppe Briani and built in the mid-18th century. Available at Pamono.

Powis Mews || Miska Miller-Lovegrove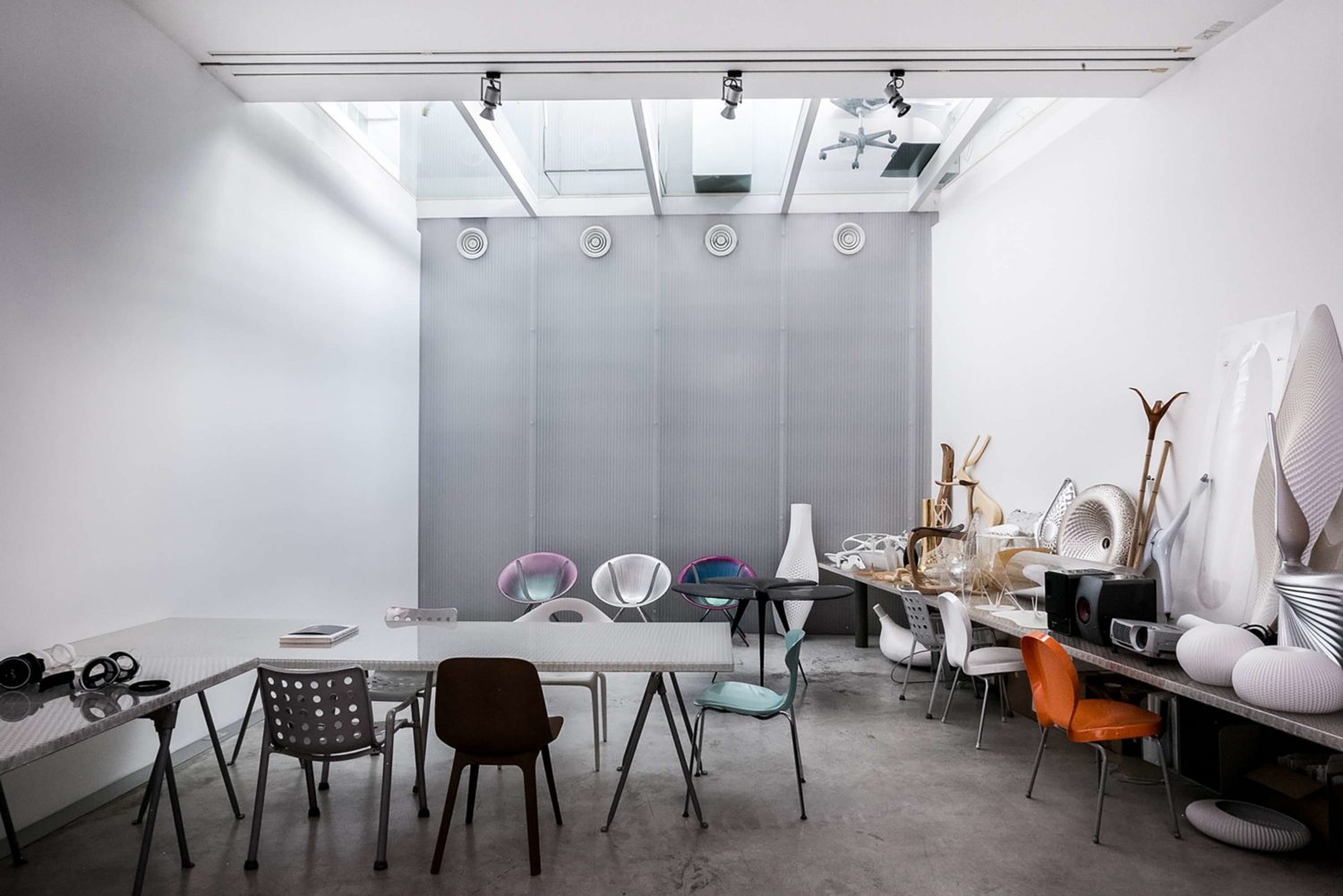 Positioned on a quiet cobbled mews in Notting Hill on the site of a former warehouse, is this extraordinary building that combines an expansive studio space and a split-level apartment, arranged over four floors and measuring almost 5,400 sq ft internally. The building is the home and studio of renowned designer Ross Lovegrove. Both the apartment and the studio are replete with wonderful experimental and bespoke details, displaying a catalogue of the owner's industrial and architectural design work. Available at The Modern House.


Books
Laurent Benaïm || Laurent Benaïm  & Dian Hanson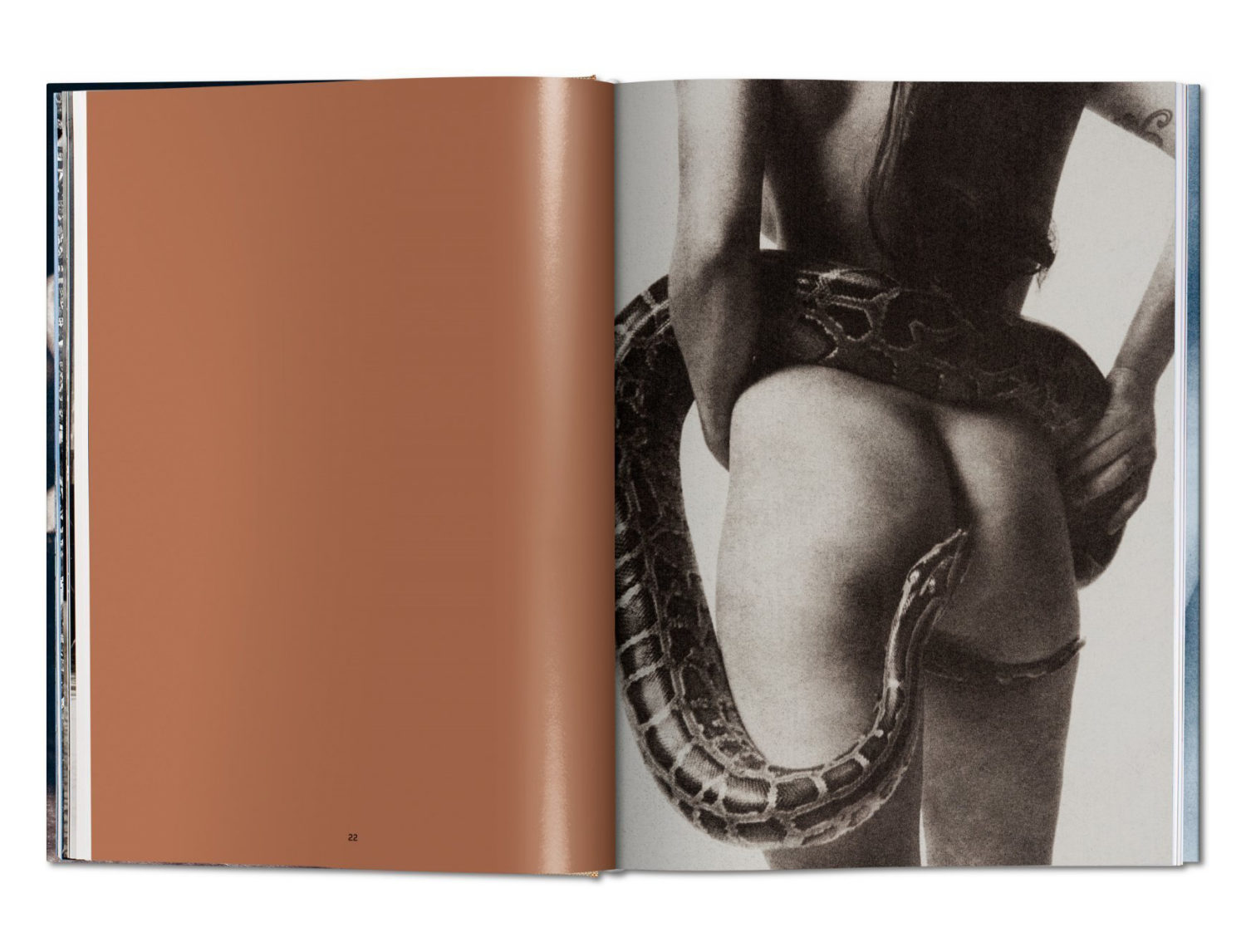 Dian Hanson has brought together the most amazing snapshots of the photographer Laurent Benaïm, which testify to his research on extreme and alternative sexualities . Immortalising amateur models engaged in acts of transgressive and uninhibited passion, Benaïm realises his images with a rare and ancient process using the bichromated gum that gives each cliché the aura of a sulphurous postcard of the Belle Epoque. Available at Taschen.

The Artist's House – From Workplace to Artwork || Kirsty Bell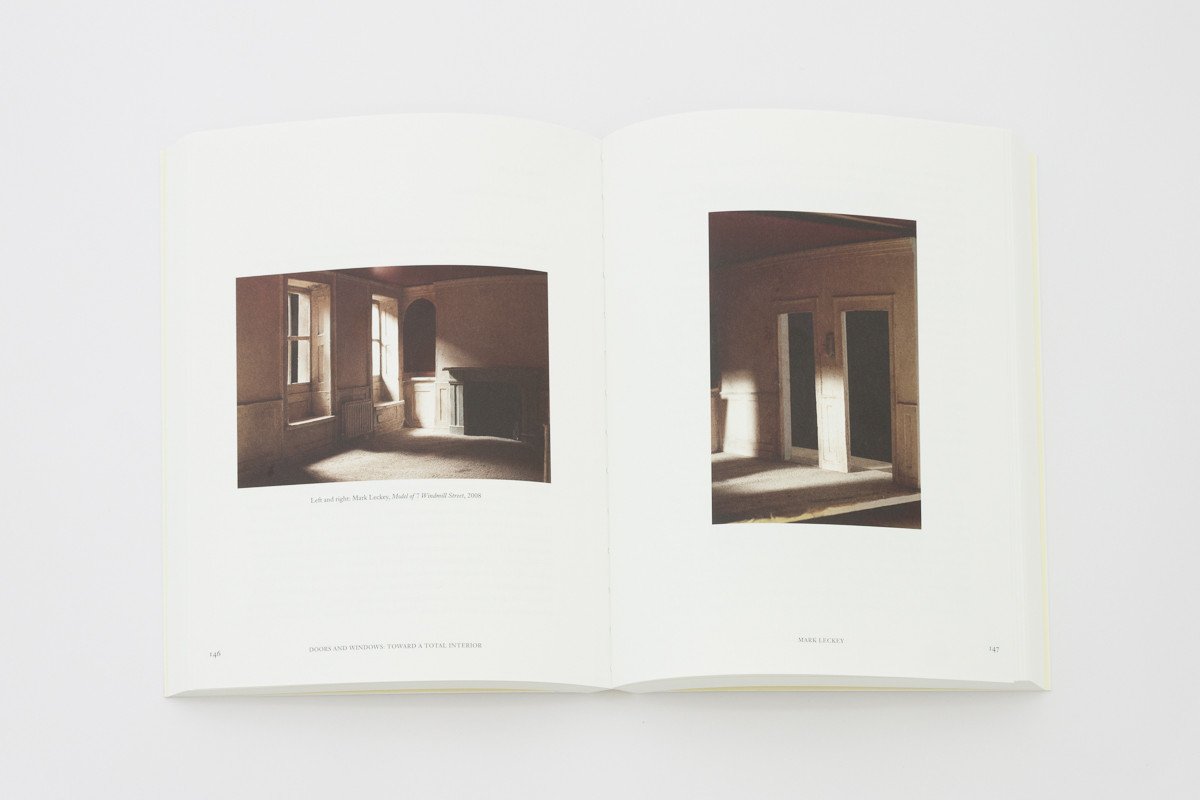 Based on a series of interviews and site visits with living artists about the role of their home in relation to their work, Kirsty Bell looks at the house as receptacle, vehicle, model, theatre, or dream space. In-depth analyses of these contemporary examples—including Jorge Pardo, Mirosław, Gabriel Orozco, Rirkrit Tiravanija, and Andrea Zittel—are contextualised by key artists of the twentieth century. Available at Tenderbooks.



Feature image: Flower No. Q, 1953, Yayoi Kusama (via Sotheby's)