Sam Jacob Studio Designs DKUK's New Gallery-Come-Salon Space In Peckham
Realised by artist and hairdresser Daniel Kelly, DKUK provides a platform for engaging diverse audiences with contemporary art in the welcoming environment of a hairdressing salon. A distinctive model for producing work, DKUK combines the practical, commercial framework of a hairdressing business, with the funding support of Arts Council England. The project offers artists a unique environment for showing and developing work, away from the pressure of the commercial art world and the growing complexities of publicly funded spaces.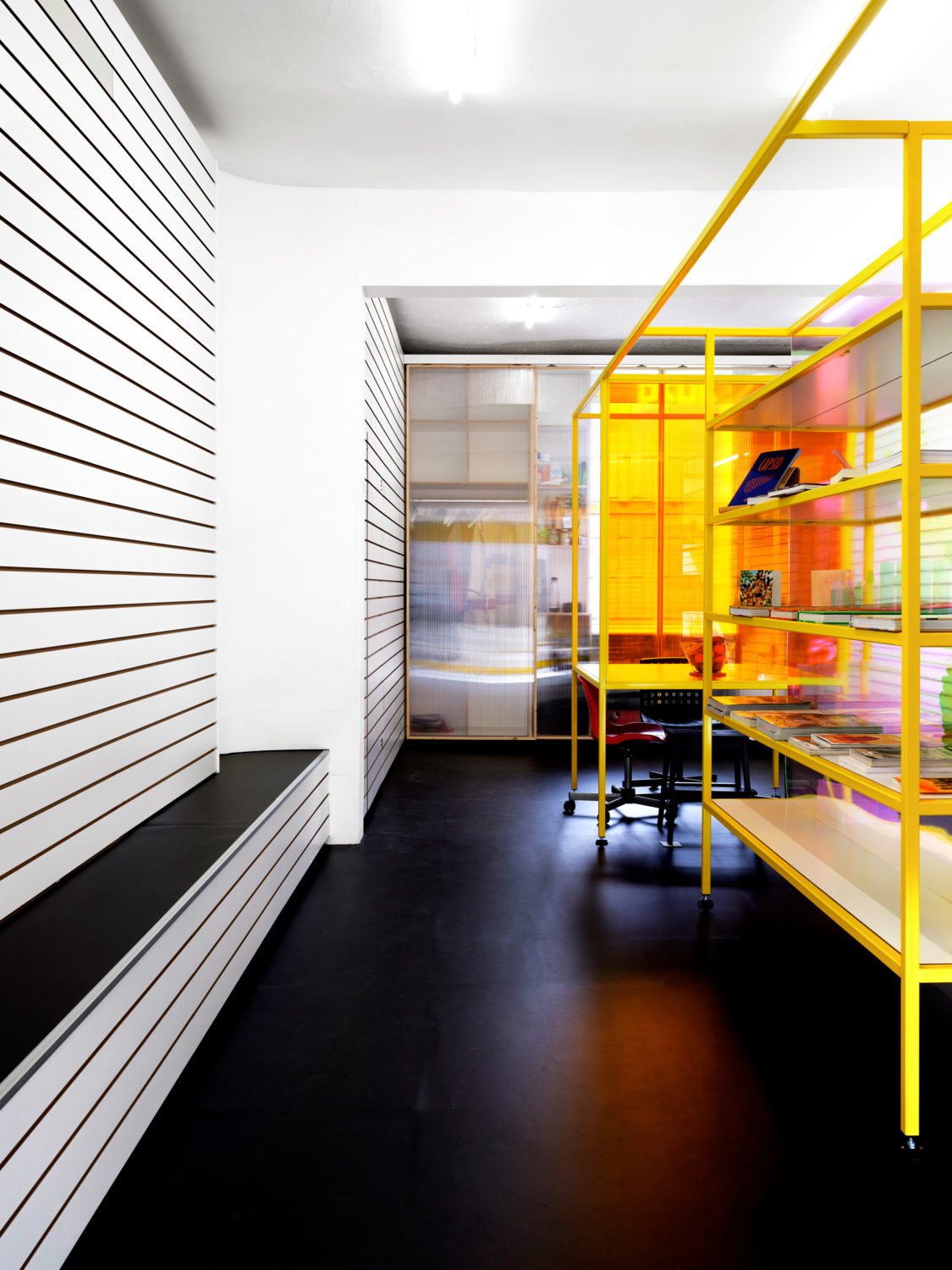 Housed among a row of shops on Peckham's Queens Road, DKUK's latest iteration designed by Sam Jacob Studio intends as ever to be a hybrid of culture, education, and commercial activity. The establishment's new site provides a larger home for the hairdresser, which was previously operating from a nearby narrow arcade of shops since 2014. "The new design combines cultural space with social enterprise to support new approaches to how art and life can be brought together productively, making a new type of gallery space and new ways of showing art. Our design acts like a framework that enables all kinds of exciting possibilities to occur at their intersection," Jacob says.



A series of monochrome blocks join to form a desk, while unfussy benches, along with the space's front window frames, have been coated in a cheerful yellow. Further back, a waiting room doubles as an art gallery, and is currently hosting an exhibition curated by Jacob entitled Museum Show. The London-based architect worked with several creatives to reconsider what a museum could be. Exhibitors include Turner Prize-winning collective Assemble, who have imagined a miniature ceramic toilet as a new cultural destination, and British architect Sean Griffiths, who has produced a series of text-drawings subverting museum names.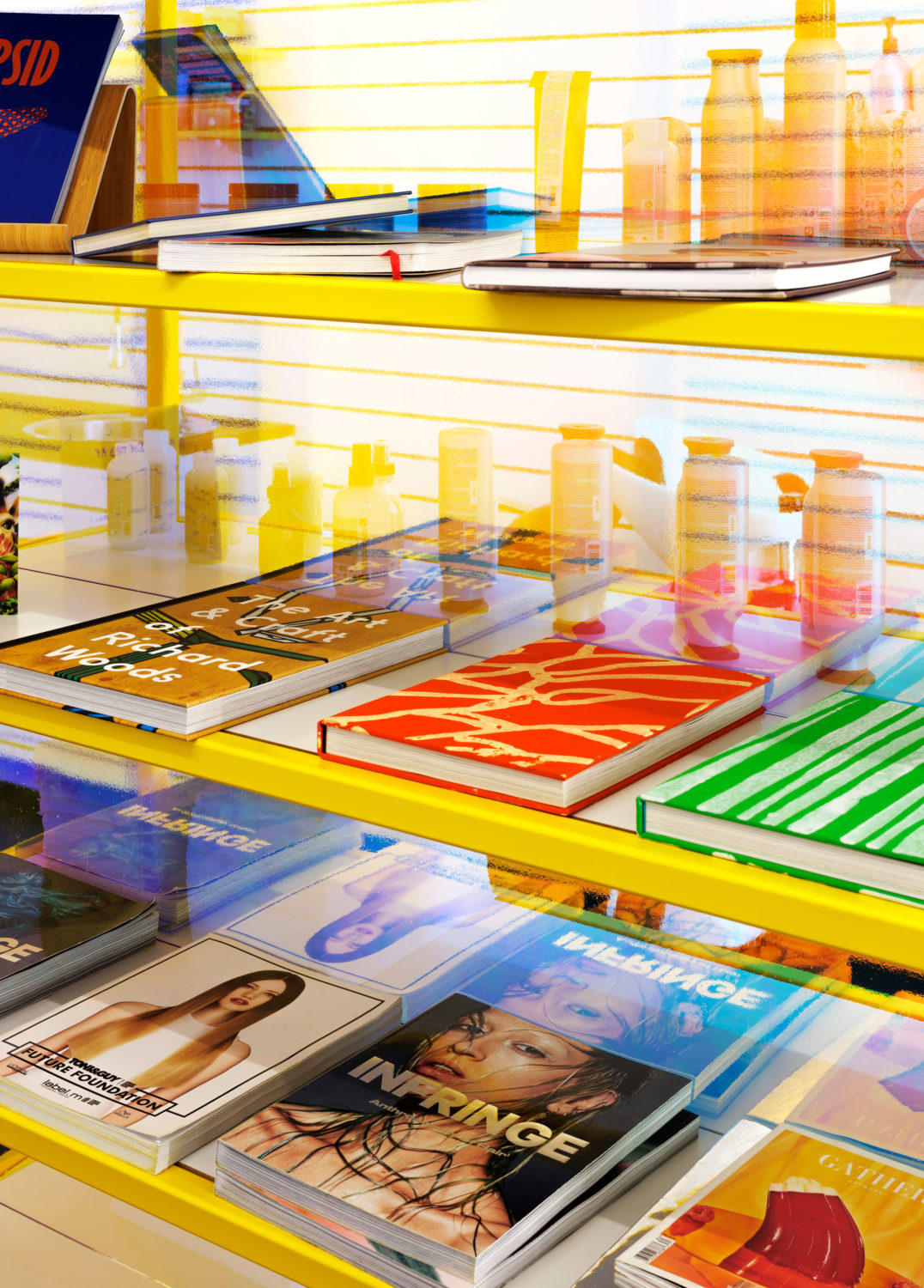 The other half of the space is devoted to hair, finished with practical black floors and white slatted walls. Mirrors have been swapped for an intriguing edit of artworks, which visitors can examine while getting their hair attended to. In the back half of the shop a large yellow frame structure incorporates desks where staff can sit and work, and located at the very end of the space is a seemingly transparent cabinet that in fact becomes reflective at the flick of a switch, allowing customers to see their finished haircut.


Museum Show is open at DKUK until 23 June 2019.


Images: DKUK 2 by Sam Jacob Studio. Photography by Jim Stephenson and Max Creasy (via DKUK & Sam Jacob Studio)