The Philistine: The Very Best Of London Culture This June
Something Curated highlights the unmissable arts and culture happenings taking place across the city this June, from the Central Saint Martins graduate show to an experimental poetry workshop, via the subversive imaginings of New York-based art collective DIS.


Exhibitions:


Show Two: Design, at Central Saint Martins (19–23 Jun 2019)
Following Central Saint Martins' Show One earlier this month, which focussed on the college's art courses, Show Two, which commences on 19 June, will showcase the work of students from the Fashion, Product, Ceramic and Industrial Design, Culture and Enterprise, Drama and Performance, Design and Practice, Graphic Communication Design, Spatial Practices and Jewellery and Textiles schools.


A Good Crisis, at Project Native Informant || DIS (5 Jun – 21 Sep 2019)
New York-based collective DIS creates work across a wide range of formats as they forecast and respond to cultural, economic, and aesthetic trends. Composed of Lauren Boyle, Solomon Chase, Marco Roso, and David Toro, DIS was founded in 2010 as a subversive online magazine. In early 2018, it transitioned into dis.art, a video-streaming "edutainment" platform. dis.art stands out starkly in a media landscape muddled by pundits, fake news, and sound bites.


Uprooted, at Arts Hub Gallery || Clare Hoddinott, Elizabeth Gabrielle Lee, Jessie Edwards-Thomas, Laura Blight, Nazanin Raissi & SandraF. (Until 2 Jun 2019)
Uprooted features six female artists from different cultural backgrounds working with a distinctly diverse approach: photographic works, installation pieces and works on paper. The unexpected fusion of each artist's work, leads to a metaphorical understanding of the concept "uprooted". The exhibition celebrates the not-yet possibilities when something or someone is rooted out from its familiar location.


Unreliable Biographers, at Van Gogh House London || Saskia Olde Wolbers (5–30 Jun 2019)
In 2014, prior to Van Gogh House's renovation, Saskia Olde Wolbers was the first artist to create work at 87 Hackford Road under its current owners. Her extensive research into the house's history culminated in a sound installation that led visitors through the building in its previous state of disrepair. Unreliable Biographers is centred around, 'Yes, these Eyes are the Windows' (2015, 20 min HD), the film Olde Wolbers created in response to her installation of the same name.


Makerversity Presents Stacie Woolsey: Make Your Own Masters, at Somerset House || Makerversity & Stacie Woolsey (13-20 Jun 2019)
From sustainability to social change, the on-going "Makerversity Presents" projects question not only how we make, but why. Stacie Woolsey's DIY Masters design curriculum focuses on the overlap between making and science. Through the project's process and outcomes, Stacie proposes a radical alternative to post-graduate education. Centred around practical experience, network building and experimentation, the project aims to challenge deep-seated issues around access to education.


Wolfgang Tillmans, at Maureen Paley || Wolfgang Tillmans (5 Jun – 21 Jul 2019)
This exhibition focuses on Tillmans' multifaceted approach to non-lens-based image-making, featuring works from the mid 1980s to the present day. In the ground floor gallery Tillmans presents new Greifbar works created in the darkroom without negatives or a camera, but purely through the manipulation of light on paper. Playing in the gallery's yard is an audio work created from layered field recordings, importing a soundscape that interacts with the distinct audio sphere of the space.



Performance & Film:


An Evening of Rare Ragas, at Southbank Centre || Sanjay Guha (9 Jun 2019)
Uncover the ancient tradition of rare ragas at a performance by sitarist Sanjay Guha, disciple of Pandit Ravi Shankar and Pandit Deepak Choudhury. Guha demonstrates his depth of training under these masters to interpret little-heard ragas with outstanding musicianship and creative genius. With tabla accompaniment by Pandit Rajkumar Misra and Ustad Shahbaz Hussain, Guha performs ragas that flow spontaneously.


Of Flesh and Blood: The Cinema of Hirokazu Kore-eda, at Close-Up Film Centre || Hirokazu Kore-eda (4–12 Jun 2019)
Reflecting on the legacy of Taiwanese luminaries Edward Yang and Hou Hsiao-Hsien, Close-Up Film Centre presents four films by Hirokazu Kore-eda. Among the films being screened is After Life, where limbo becomes a place of psychological breakthrough. As people die and journey to this other world, they are asked to select one memory from life to take with them to the great beyond. Despite his focus on the supernatural, Kore-eda reveals a touching humanist sentiment.


10000 Gestures, at Tate Modern || Boris Charmatz (22–23 Jun 2019)
In 2017, the French choreographer and agitateur Boris Charmatz led his audience out to the top of a multi-storey car park in east London for an adventurous dance performance at the edge of the city. The year before that, Charmatz asked us to imagine the Tate Modern as a museum of dance. For his latest project, Charmatz creates an ephemeral piece composed of the literal 10,000 gestures of the title, performed in a torrent of unrepeating movements which are executed then dismissed, questioning the nature of dance's relationship to time.



Events:


To stumble and to slip, at Auto Italia South East || Ainslie Templeton, Adrien Hester, Prem Sahib, Anna McMahon & Spence Messih (13 Jun 2019)
Join Auto Italia South Eastfor the closing event of their current exhibition Tender rip with artists and writers Ainslie Templeton, Adrien Hester and Prem Sahib who've been invited by Anna McMahon and Spence Messih to respond to prevalent themes in the show. Through live readings and presentations, considering personal perspectives of bodies and architectures, the works will approach ideas of what a body is, or could be when a body isn't present.


Reflect Remember Reclaim Heal, at ICA || Zéthu Zizwe Ruby Maseko (15–16 Jun 2019)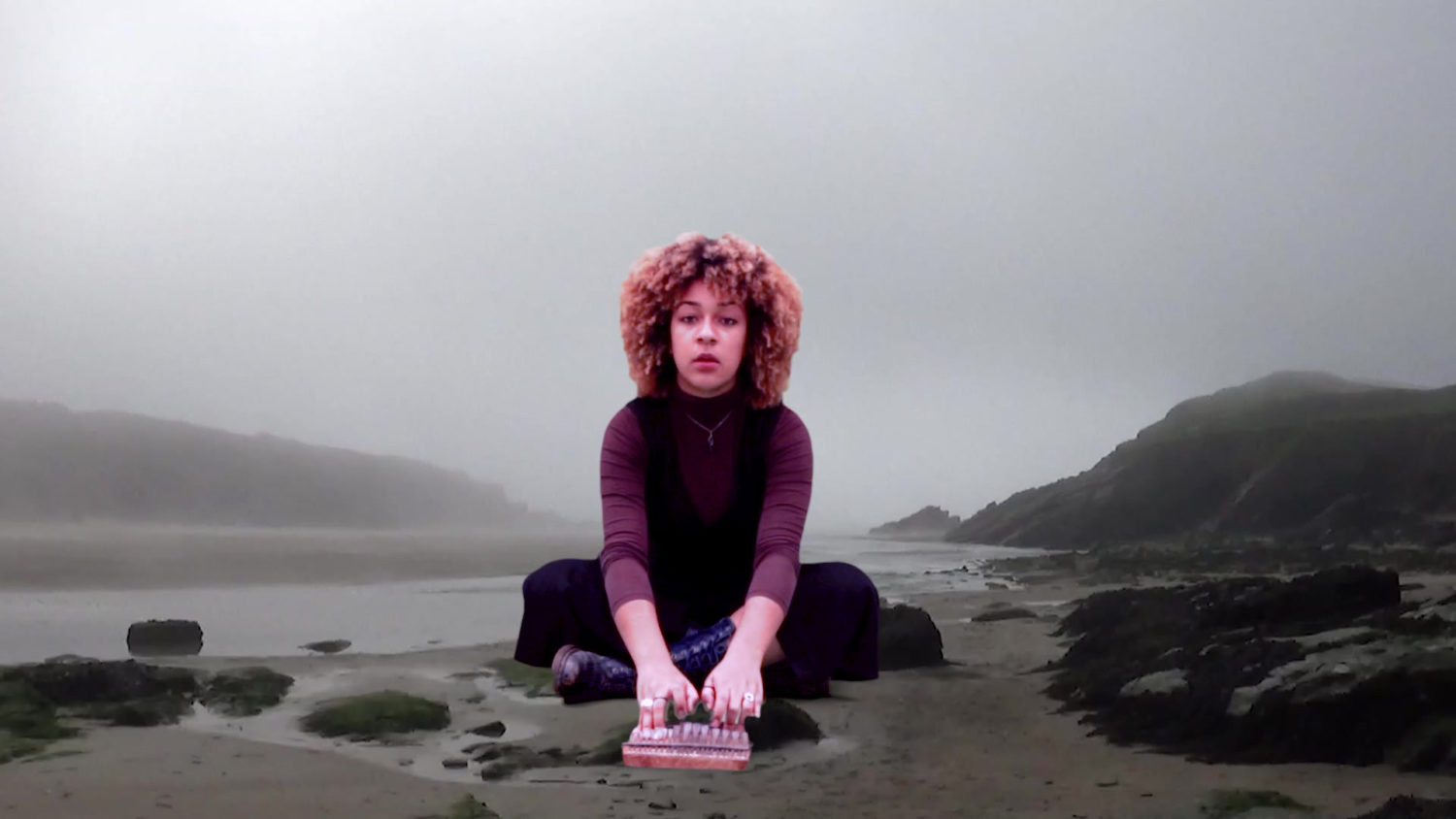 Artist and musician Zéthu Zizwe Ruby Maseko leads two half-day practical workshops in art, written and spoken word for women of colour. Through experimental poetry, spoken word, sculpture, and mbira playing and making, participants explore the potential to reclaim personal heritages through the act of storytelling. The workshops focus on techniques which help participants to reclaim their bodies and minds as sites of power, and encourage consideration of the social climate that surrounds us.


Alice Maude-Roxby on Gina Pane, at Richard Saltoun Gallery || Alice Maude-Roxby (22 Jun 2019)
Writer and academic Alice Maude-Roxby discusses Gina Pane on the final day of Richard Saltoun Gallery's exhibition 'Gina Pane: Action Psyché.' Maude-Roxby's research examines the role of photographers in documenting live art, bringing to light the collaborative aspect of their work with performance artists. Here she specifically discusses the relationship between Gina Pane and Françoise Mason, the only photographer to document Pane's unique and radical actions.


Feature image: A Good Crisis, 2018. DIS. (via DIS)