The CSM Material Futures 2019 Graduates You Should Know
Through collaboration, research and blurring the worlds of craft, science and technology, Central Saint Martin's MA Material Futures graduates look beyond existing boundaries to anticipate our future needs, desires and challenges for the 21st century. Coming from diverse disciplines and backgrounds, this year's cohort traverse fields including fashion, architecture, communication, textile, critical, digital and speculative design. Taking a closer look at the work of 2019's graduates, currently on show at the university until 23 June, Something Curated highlights seven burgeoning cross-disciplinary innovators you should know.


Jack Newbury || Department for Inclusive Education [DfIE]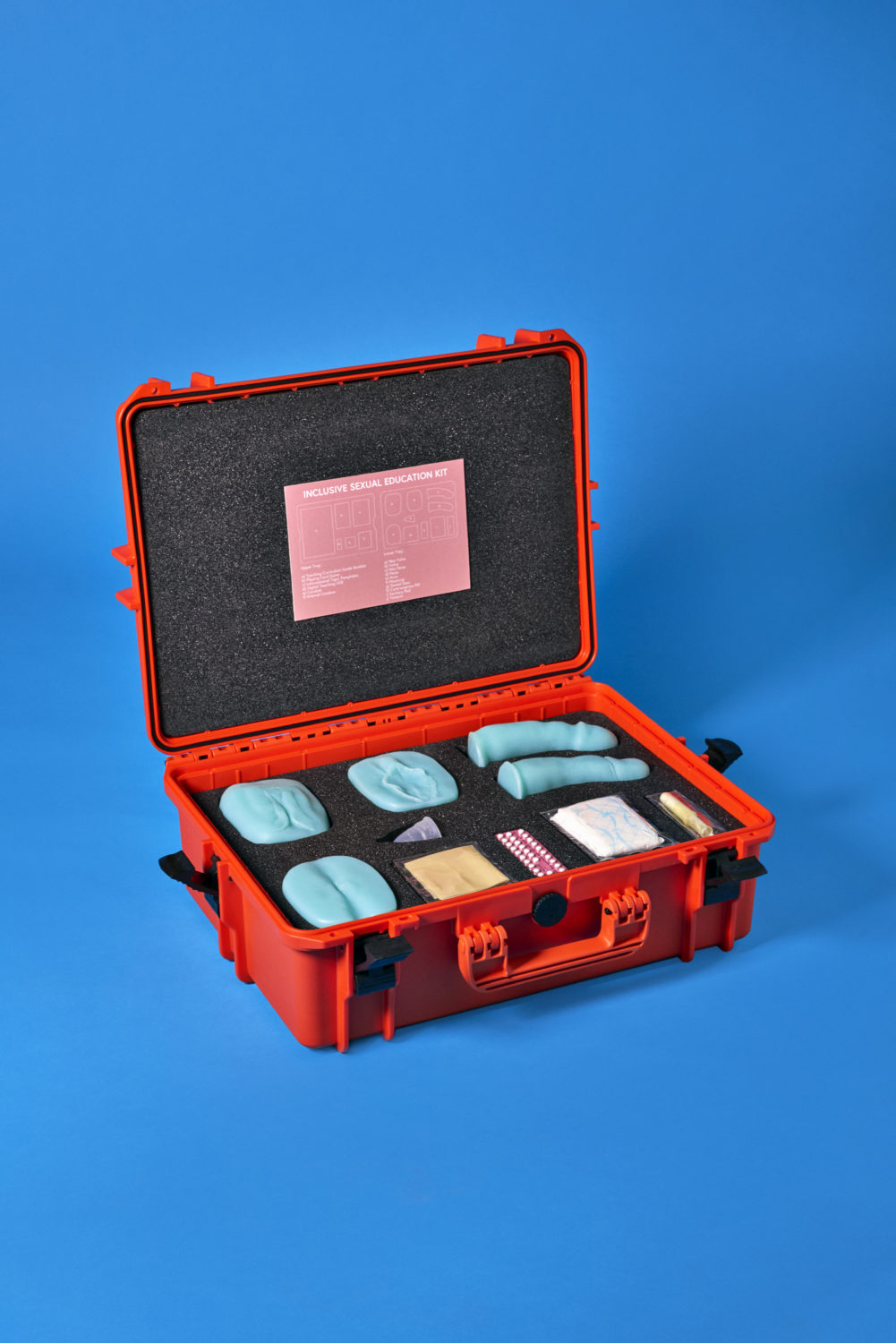 The Department for Education is introducing compulsory Relationships Education for primary pupils and Relationships and Sex Education [RSE] for secondary pupils from September 2019. Whilst this strategy is broadly welcomed and long overdue, it unfortunately omits the LGBTQ+ community and associated sexual practices in this teaching. In response, Jack Newbury has developed the Department for Inclusive Education [DfIE], a design organisation that aims to integrate equality within sexual education with a proposed kit for secondary schools.


Rosie Broadhead || SKIN II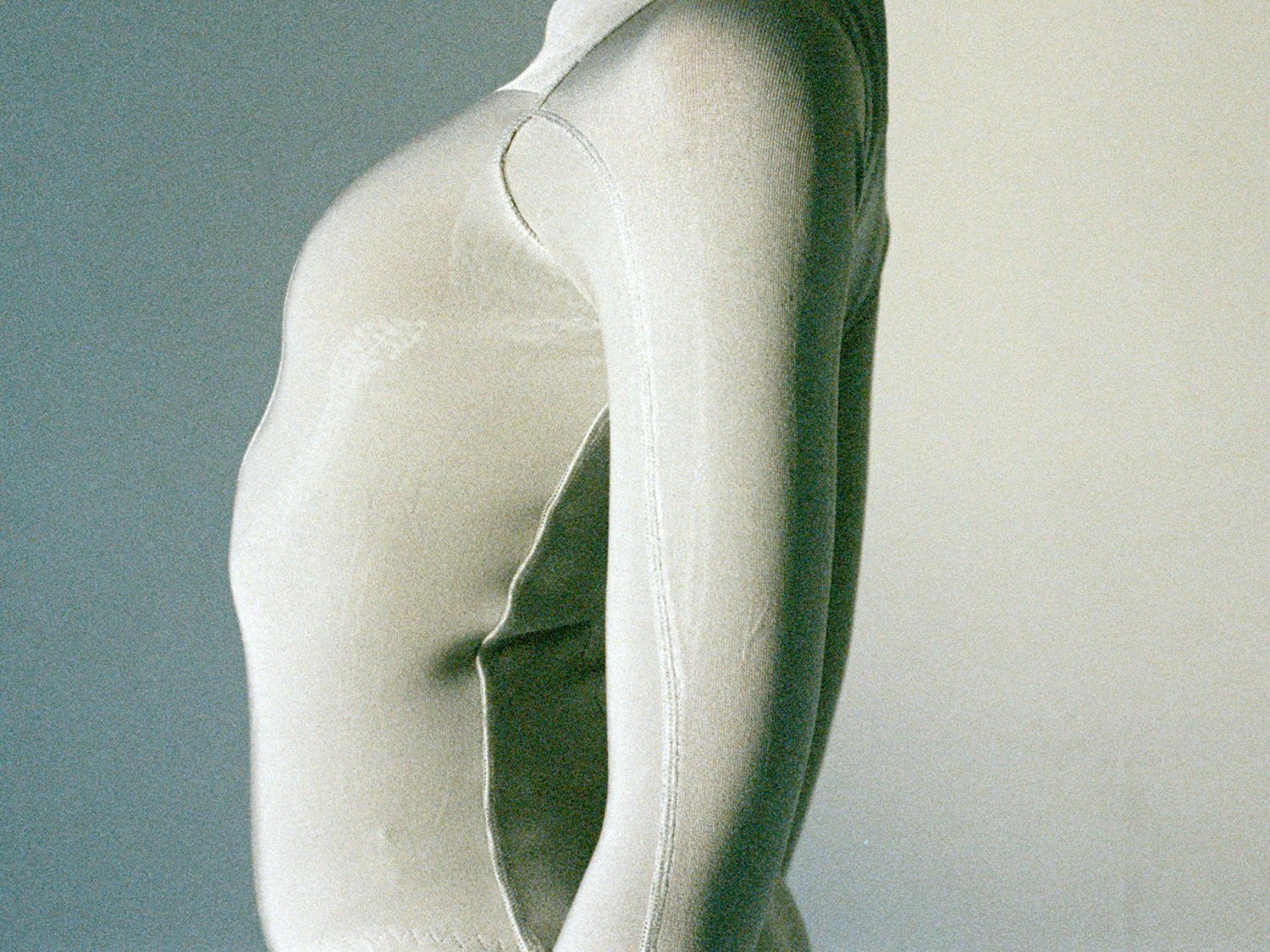 Our skin's biome is shaped by our natural environment, and what we put on and next to our skin has a direct impact on our bodies. Rosie Broadhead's SKIN II, in collaboration with Microbiologist Dr Callewaert, explores the benefits of encapsulating probiotic bacteria into the fibres of clothing. These are activated when they come into contact with the moisture on our skin, allowing them to dominate other less beneficial bacteria. For optimal results, the probiotics are strategically placed in key areas where you would normally sweat. The encapsulated bacteria are associated with reduced body odour, encouraging cell renewal, and improving the skin's immune system.


Yiwei Cui || Bio-Kintsugi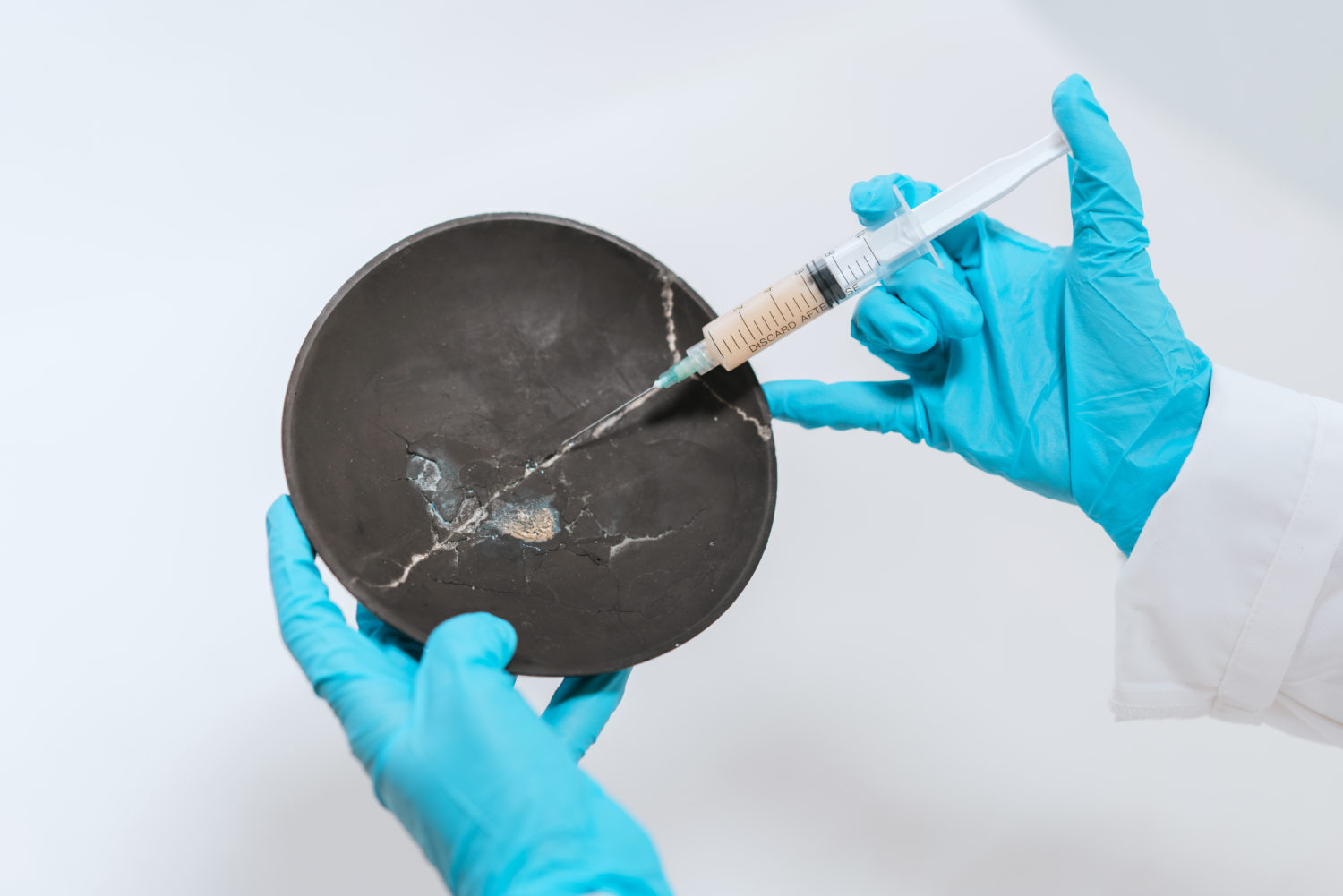 Wabi-sabi is an ancient Japanese philosophy focused on accepting the imperfect and transient nature of life. Often associated with Wabi-sabi is the art of Kintsugi – a method of repairing broken pottery using gold or lacquer. The process highlights, rather than conceals, the cracks allowing them to become a part of the piece. By exploring the qualities and technique of micro-mineralisation, the biological process in which living organisms are naturally able to repair themselves, Yiwei Cui has developed the practice of Bio-Kintsugi, a technique in which micro-organisms and bacteria can repair broken objects efficiently and beautifully.


Nathalie Spencer || Wool: Re-Crafted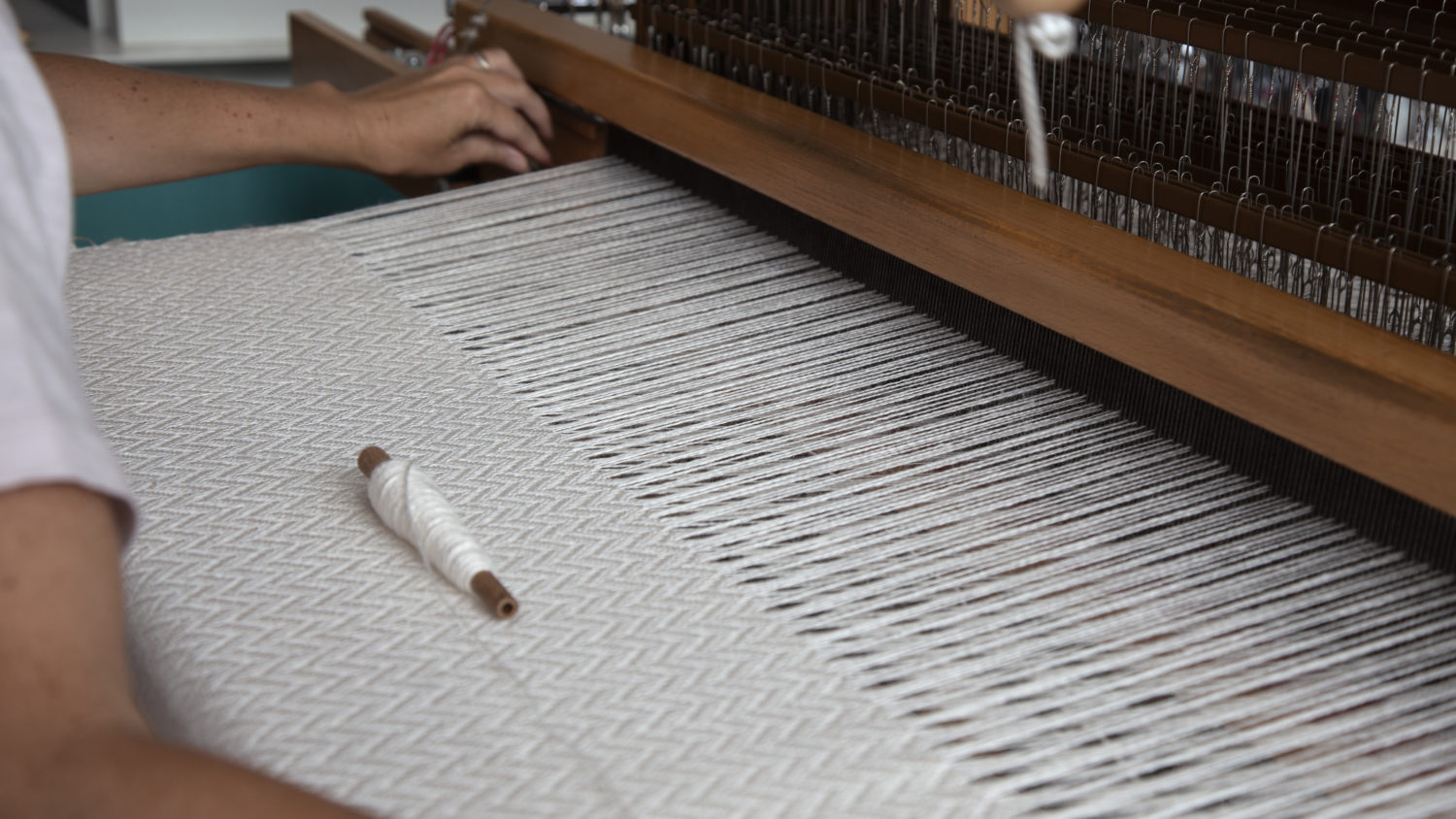 Nathalie Spencer presents a vegan alternative to wool by utilising the discarded waste leaves of pineapples from markets and juice bars around London, processing the fibres into a wearable material. By perceiving waste as a design opportunity, an existing by-product is made into a sustainable and biodegradable vegan textile. Through collaboration, the project uses craft as a catalyst to relocate the value of the material and revive the connections within the making process. At the core lies a more sustainable option to wool that is designed within the circular economy.


Marion Lasserre || La Nostalgie du Futur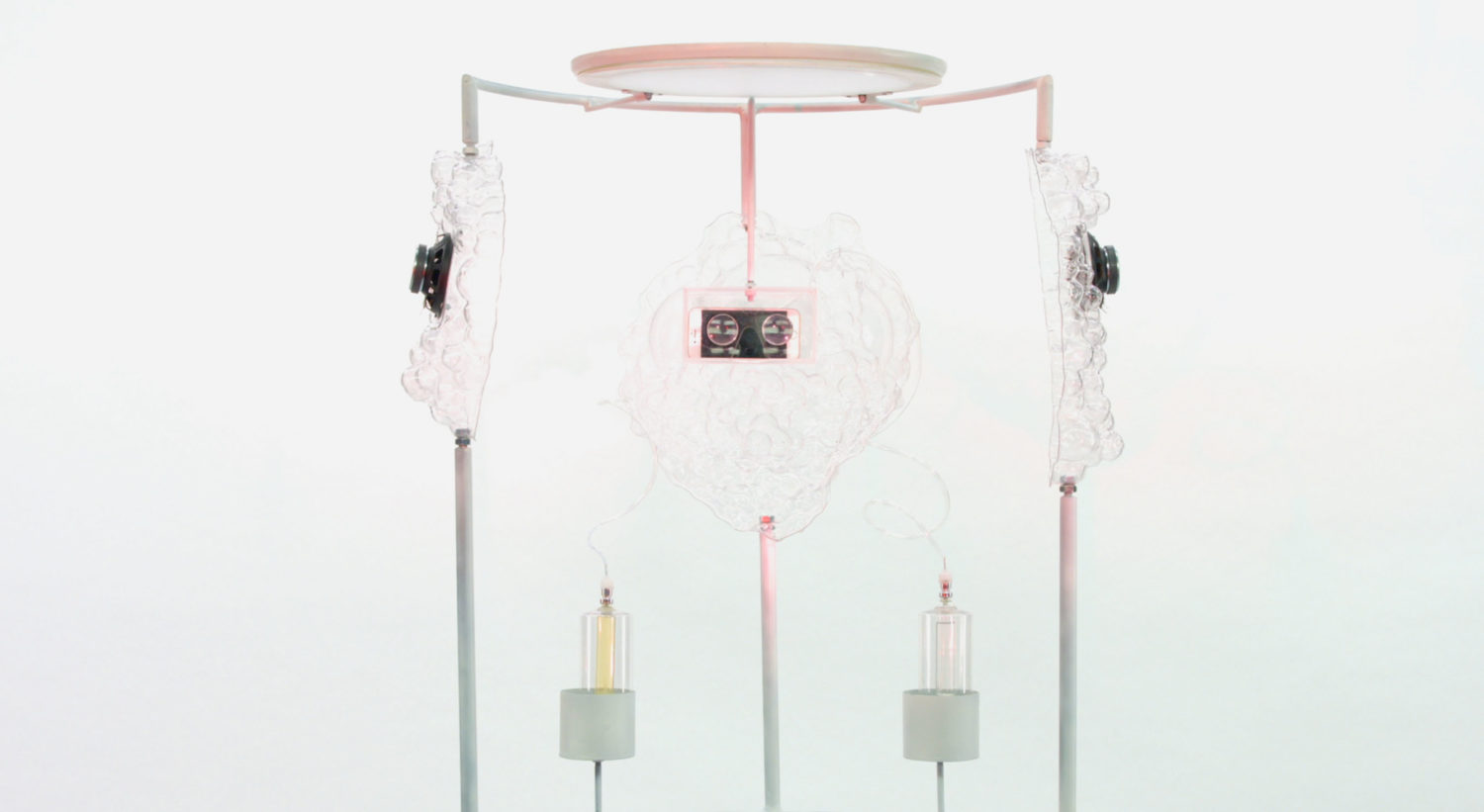 The stress associated with living in urban areas has increased our susceptibility to mental illnesses. As our lives have become more condensed, there has also been a surge in the need to disconnect. In a time-pressed society, where every minute must be accounted and justified, mental and physical wellbeing need to become part of a tight schedule. Marion Lasserre's "brain spa" explores how we can trigger specific neurotransmitters in our brains to enhance and manipulate our senses. Collaborating with researchers, perfumers, sound and visual artists, Lasserre has created a sensorial brain spa that can boost the production of serotonin, one of the main mood elevating neurotransmitters in the brain.


Diana Munoz || MYKROH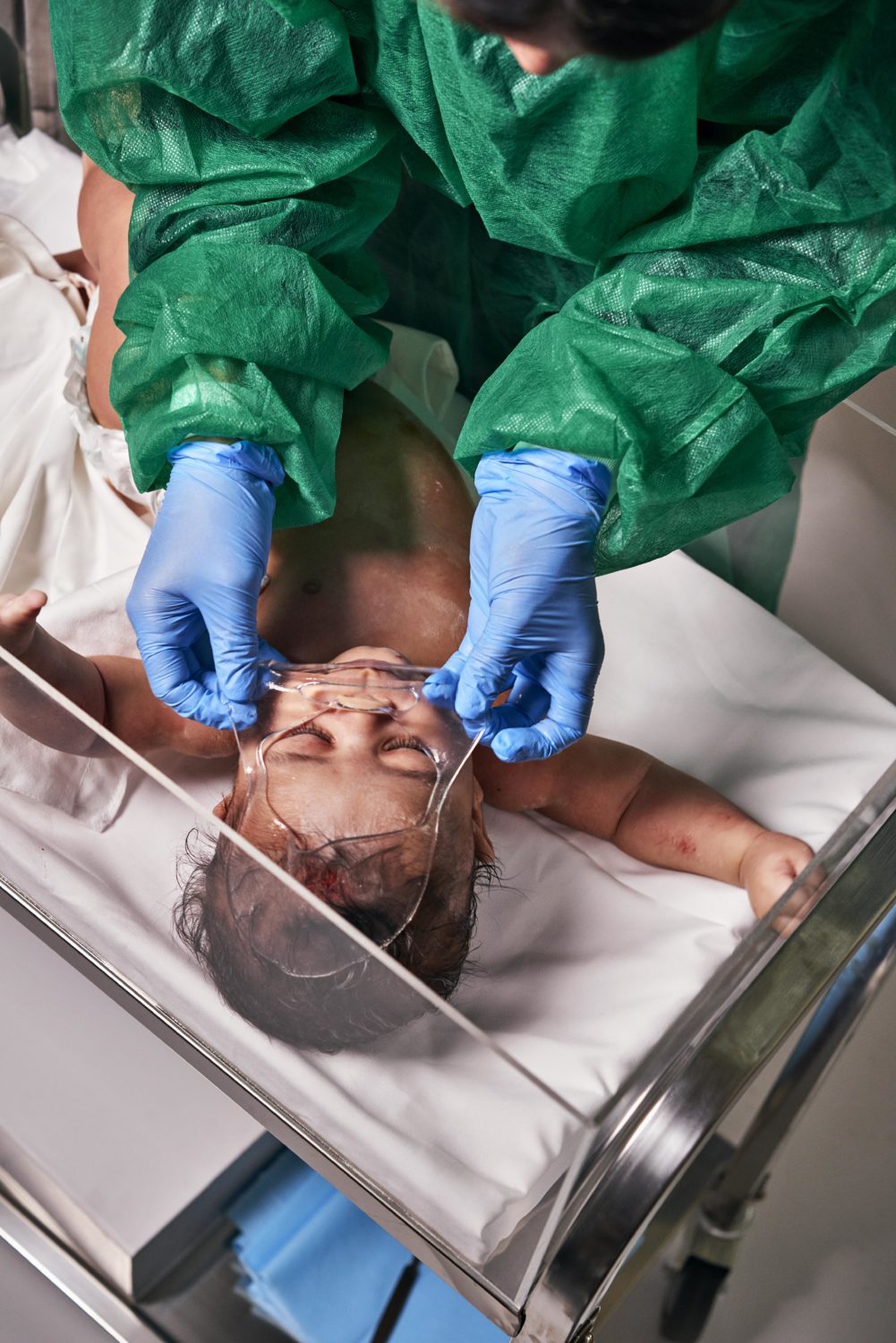 As a baby exits the vagina during birth, a rich bacterial transfer is created that not only protects the baby from potentially life-threatening pathogens, but also becomes the basis of our personal microbiome which shapes the future of our health. However, due to an increase in Caesarean sections, all too often babies miss the opportunity of this natural bacterial transfer. Whilst there is a DIY community that occasionally use vaginal swabs to artificially stimulate this bacteria, it is still not accepted in the medical community. Diana Munozexplores how this transfer can be facilitated in a less obstructive, more natural and more intuitive manner to protect the baby's later life.


Chiara Tommencioni Pisapia || Made by Moths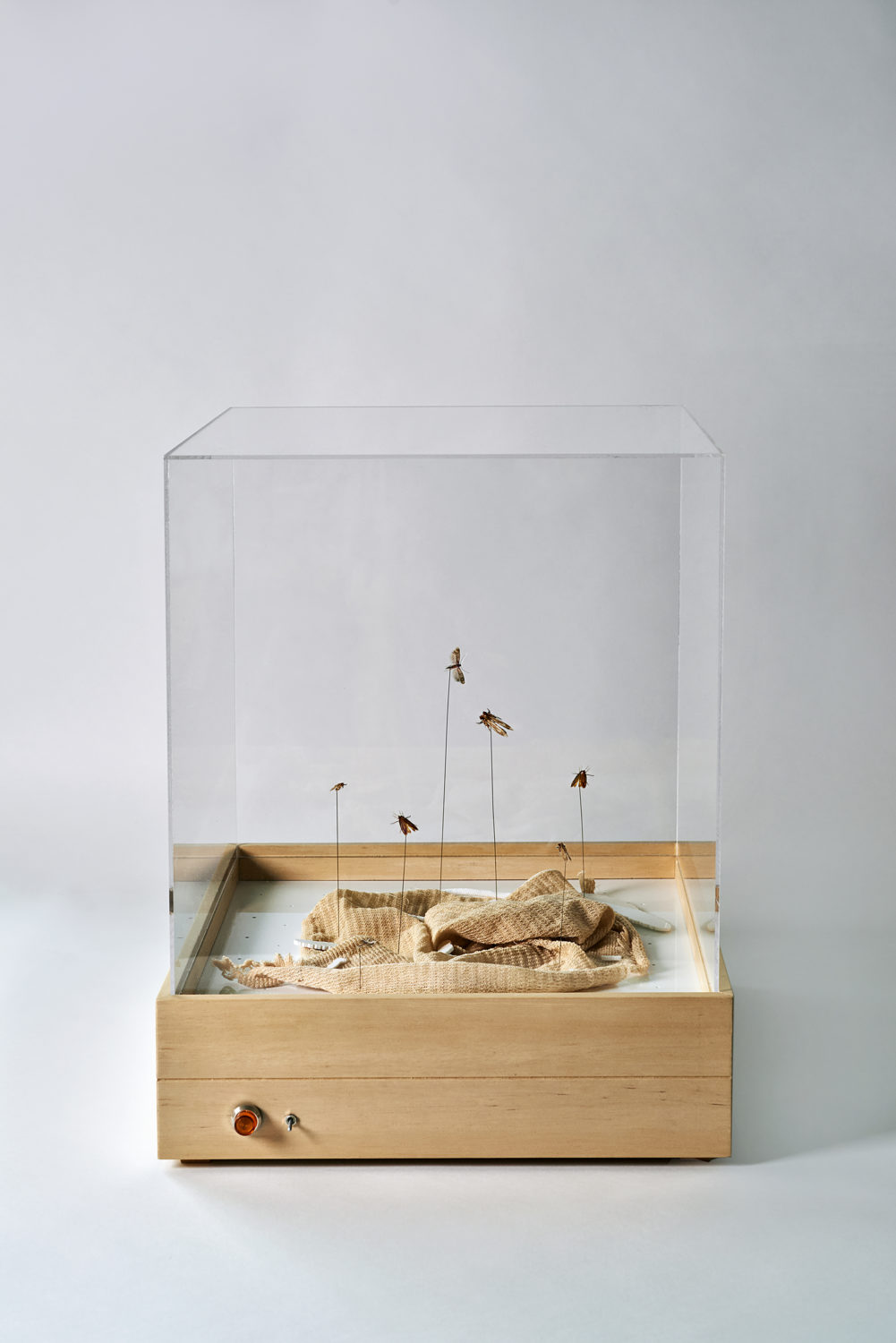 The textile industry adopts an extractive linear system of take – make – waste. Within this system, mixed fibre textile waste is especially problematic to recycle and is often down-cycled or sent to landfills or incinerators. Chiara Tommencioni Pisapiainvestigates the potential of clothes moths and their digestive enzymes as collaborators in selecting and breaking down keratin-based fibres to create poetic artefacts. Not only does this utilise waste that would otherwise be too problematic to recycle or separate, but also demonstrates the remarkable qualities that the common moth possesses.


The MA Material Futures exhibition is part of Show Two: Design running from 19-23 June 2019 at Central Saint Martins.


Feature image: SKIN II by Rosie Broadhead. All images courtesy Central Saint Martins MA Material Futures & Graduates.