Chef-Founder Andrew Wong On His New Modern Chinese Restaurant Kym's
Kym's, the latest project from Michelin starred chef Andrew Wong, who first gained acclaim for his Pimlico restaurant A Wong, sees the chef showcase creative interpretations of familiar favourites from all regions of China's culinary landscape. "I became fascinated with the history and the skill behind roasted meats and wanted to open a Hawker style hole in the wall selling Hong Kong roasted meats. The plan got a little larger than expected and thus Kym's was born," Wong tells Something Curated.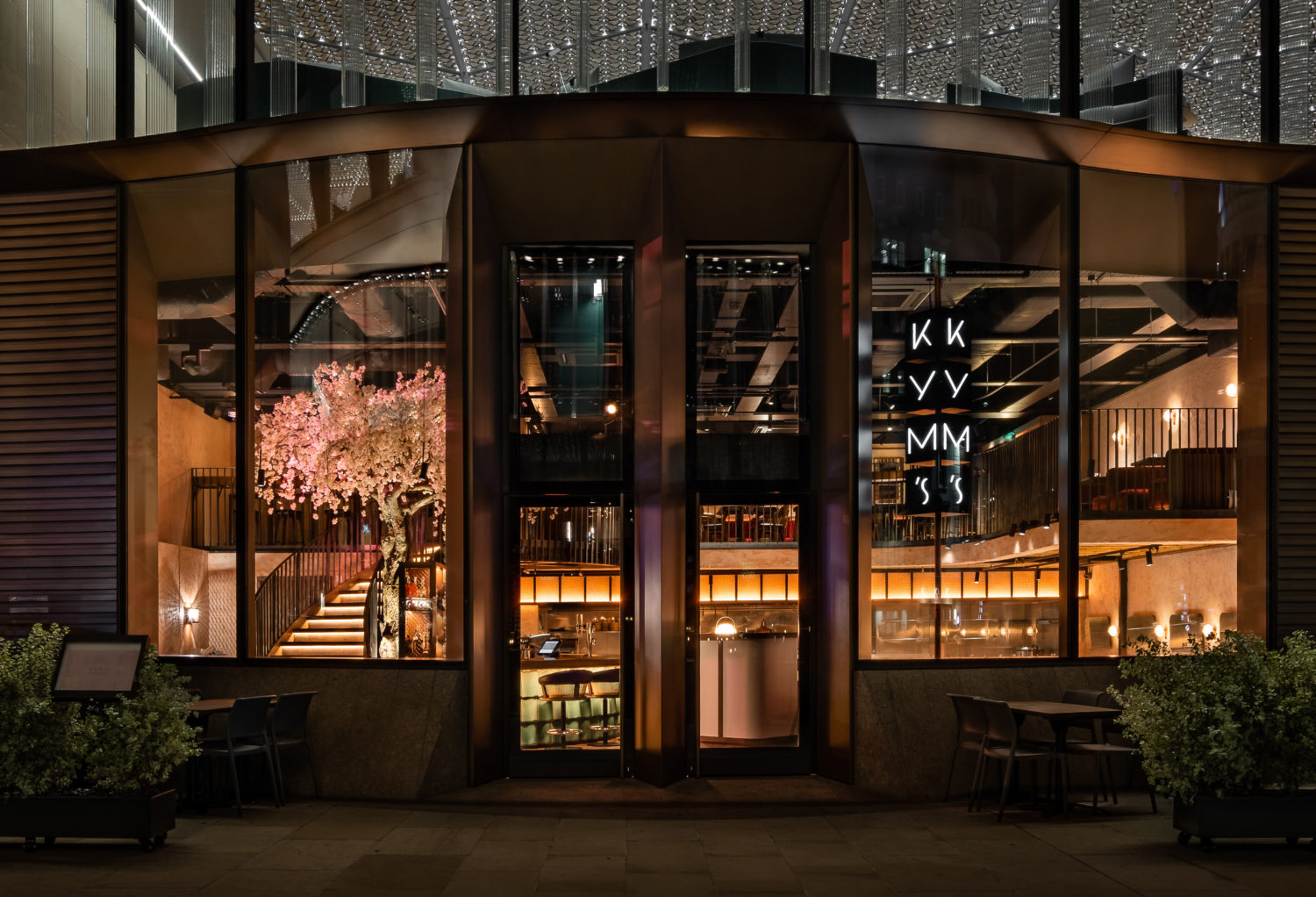 Growing up, a large part of Wong's childhood was spent working at his parents' Cantonese restaurant, Kym's, which his latest project's name is unequivocally a nod to. He left for Oxford University after school to study chemistry but dropped out before completing his second year. Wong then enrolled at London School of Economics to study social anthropology, intending to leave the field of hospitality behind for good, but the untimely passing of his father led to his return to the restaurant business.
The chef explains to Something Curated: "My initial vision behind Kym's was to introduce The City to Hong Kong roasted meats and to offer something different to what's already on offer in the area. I've been working with Food Anthropologist and PhD Researcher Mukta Das for a few years now and started exploring more regional food and looking specifically at other areas in the Chinese kitchen."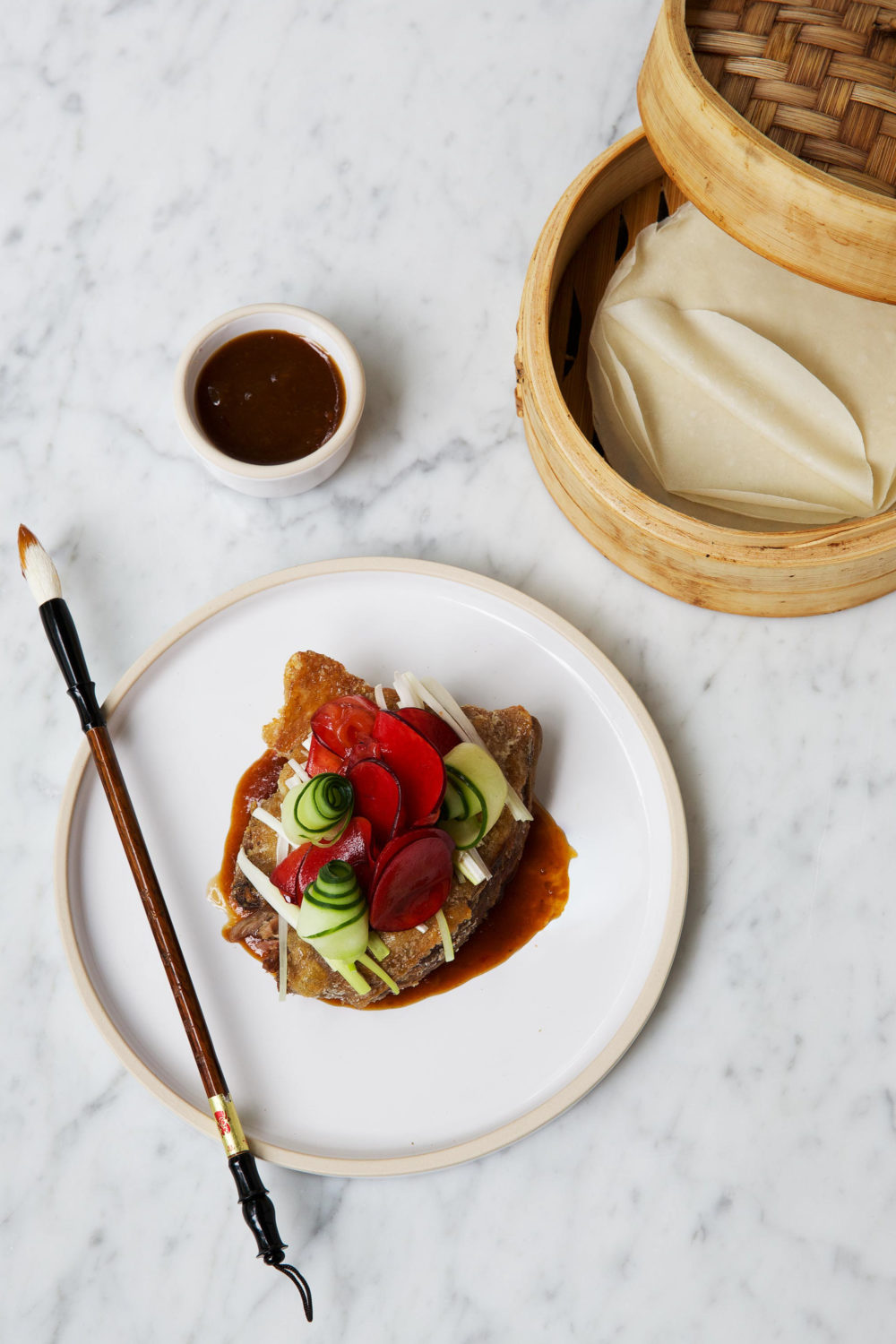 Upon entering the shiny new Bloomberg Arcade space, the first feature to make itself known is a towering cherry blossom tree, laden with white blooms, installed behind the restaurant's semi-circular bar. Seating over 100 guests across two levels, the eatery's interior was conceived by London-based architecture practice Michaelis Boyd, featuring a soft palette of pale pinks and greens, with accents of copper, deep blue and plum, alongside a mix of dark wood and terrazzo flooring.
Once seated, among the menu's highlights are the Vegetarian Peking Duck Pancakes comprising an unexpectedly delicious meat substitute, which tastes suspiciously like halloumi and works serendipitously with the sweet plum sauce. The indulgent Black Truffle Vegetable Fried Rice, with a still-runny egg placed atop, provides a sturdy carb base for a tangy garlic and soy soaked Silken Tofu dish, Slow Poached Soy Chicken, and the mildly-sweat-inducing Sichuanese Spiced Aubergine, reminiscent of a similarly named dish at A Wong. To finish, the generously proportioned vanilla custard-filled Pineapple Bun is perfect to share.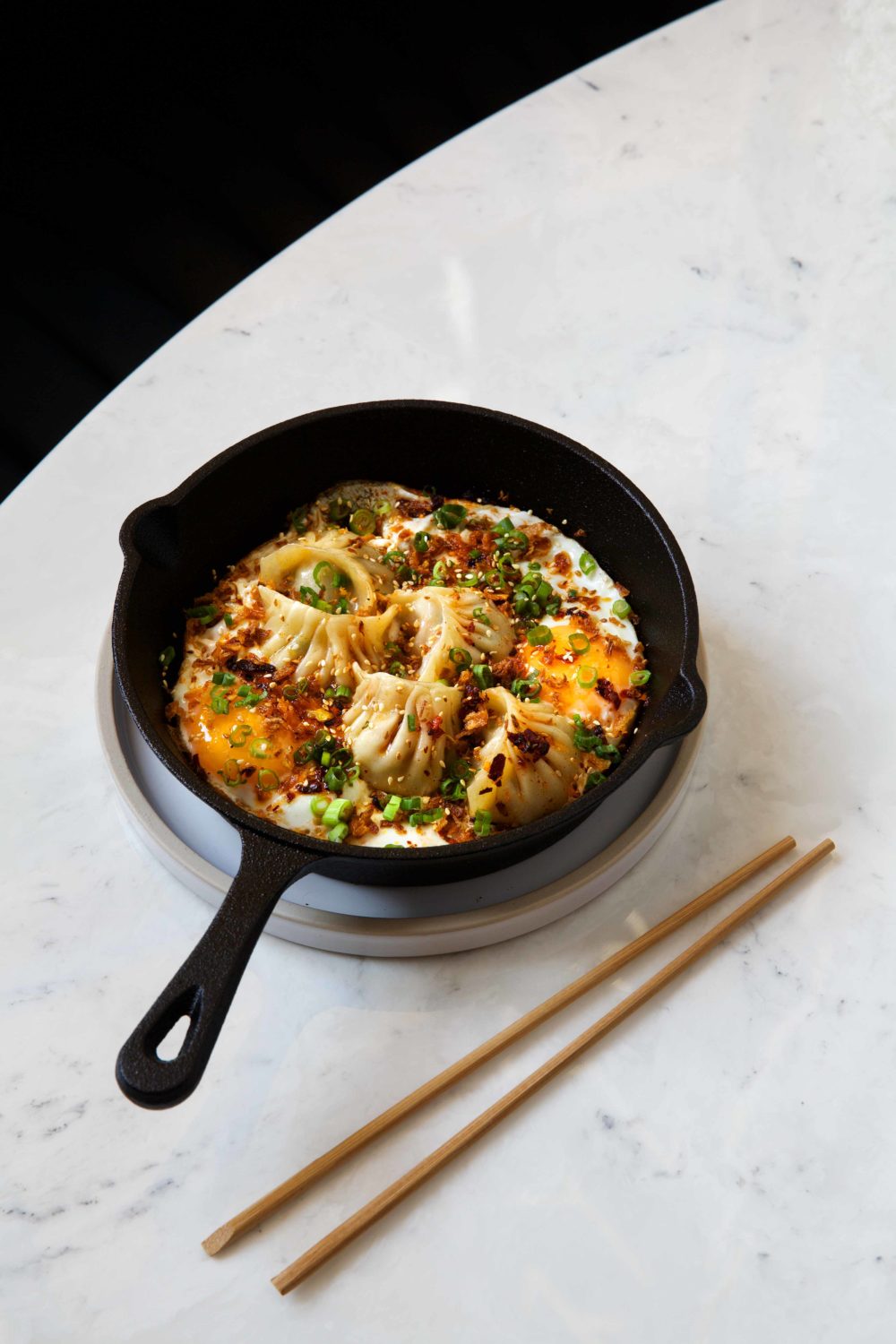 Expanding on the food offering at his new restaurant, Wong says: "One of my favourite ingredients to work with is fermented chilli bean paste from Sichuan. At Kym's, we use Lao Gan Ma Chili oil with black beans to top the 'Pork and Shrimp Bao Bao' – a skillet of soup dumplings and eggs, topped with chili oil, spring onion, crispy shallots, and toasted sesame seeds." He continues, "When it comes to presentation, I want each dish to look natural and respectful. It's important to see where the ingredient comes from, with an element of looking organic and quite simple."


Words by Keshav Anand | Images courtesy Kym's