What To See At London Design Festival 2019
London Design Festival returns to the capital for its 17th year this September with a citywide celebration of design. Taking place across London, the Festival will transform the city with an inspiring programme of Landmark Projects, Festival Commissions, installations, talks, workshops and events from 14-22 September 2019. Ahead of the Festival's launch, Something Curated highlights a selection of projects from this year's programme that we're particularly excited for.



In the making, at Design Centre || Christopher Farr & Turquoise Mountain
A commitment to searching for the finest materials and most skilled craftsman has underpinned the creative direction of Christopher Farr since its inception, an ethos that they share with non-profit organisation Turquoise Mountain. Through an exhibition, live weaving demonstrations and talks, Christopher Farr are proud to present new rug designs alongside unique hand embroideries created especially for LDF that will unpack the design process and celebrate the skill in this overlooked region.



Please Be Seated, Finsbury Avenue Square || Paul Cocksedge
British designer Paul Cocksedge is transforming Finsbury Avenue Square with Please Be Seated. The large-scale installation, fuses innovation and technology, and responds to the changing rhythm of the community: its design features curves for people to sit on and walk under, further enhancing London's largest pedestrianised neighbourhood. The work is made from scaffolding planks, and Cocksedge has collaborated with interiors company, White&White, to re-imagine and re-use the building wood.



Tate Edit Design Week, at Tate Modern || Grayson Perry, Tracey Emin & More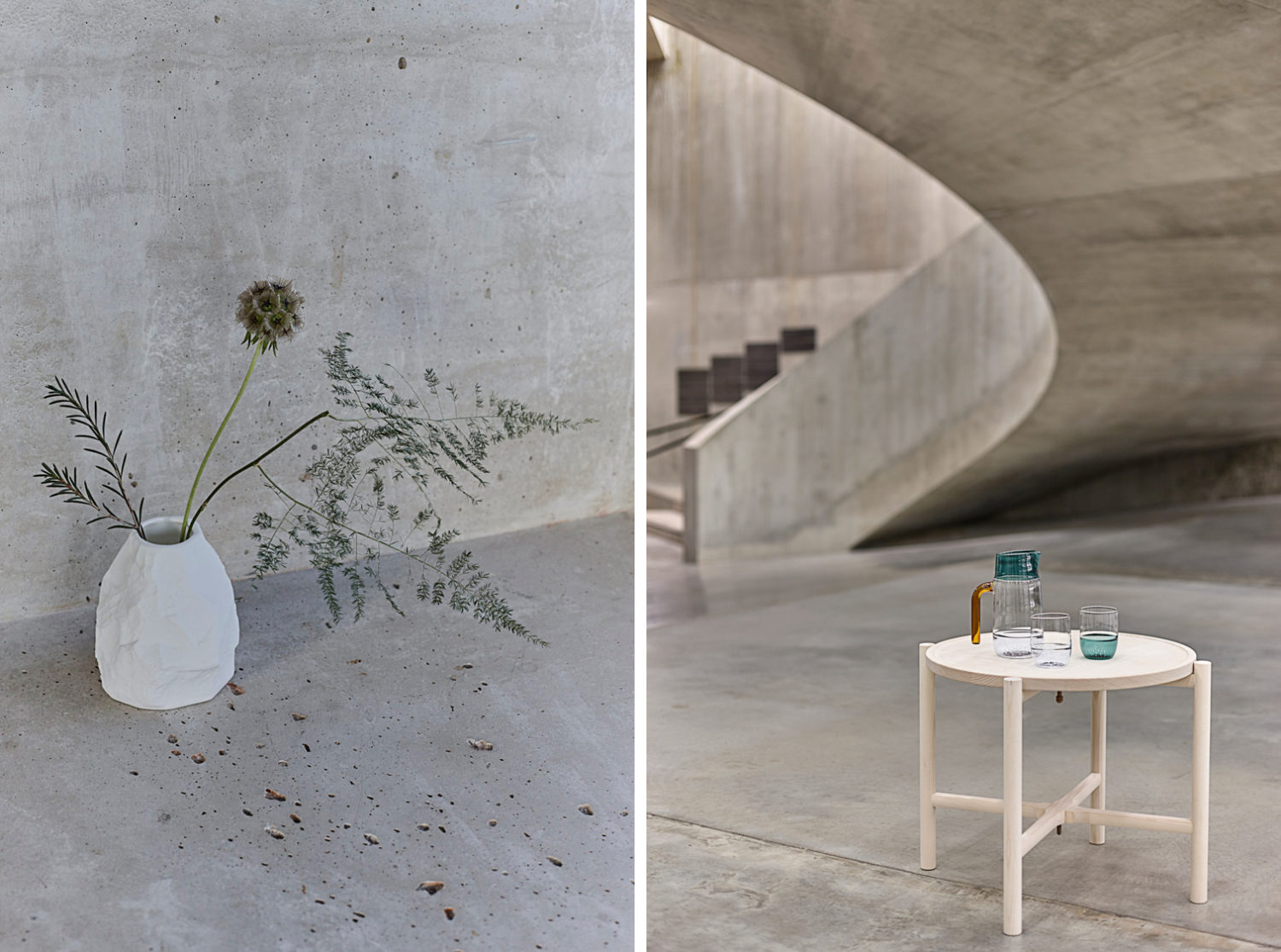 Tate Edit features limited editions, objects for the home, and artists products, all available for purchase. Expect to find everything from classic design pieces to objects created especially for the Tate, along with furniture, cutlery, glass and tableware used in the museum's restaurants and Members Rooms. Tate Edit have limited editions created exclusively for the institution by a wide range of makers and a collection of items from contemporary artists such as Grayson Perry and Tracey Emin.



Study, at 18 Davies Gallery || Irakli Zaria & Fromental
18 Davies Gallery will present a collaboration with Russian interior designer Irakli Zaria and London based studio Fromental. The new exhibition will be curated by Irakli Zaria with the gallery's selection of modern art and centred on the notion of a 'study' space. The show will feature works by renowned designers including Hans Wegner, Studio BBPR, Maria Pergay, and Paul Frankl.



Sea Things, at V&A Museum || Sam Jacob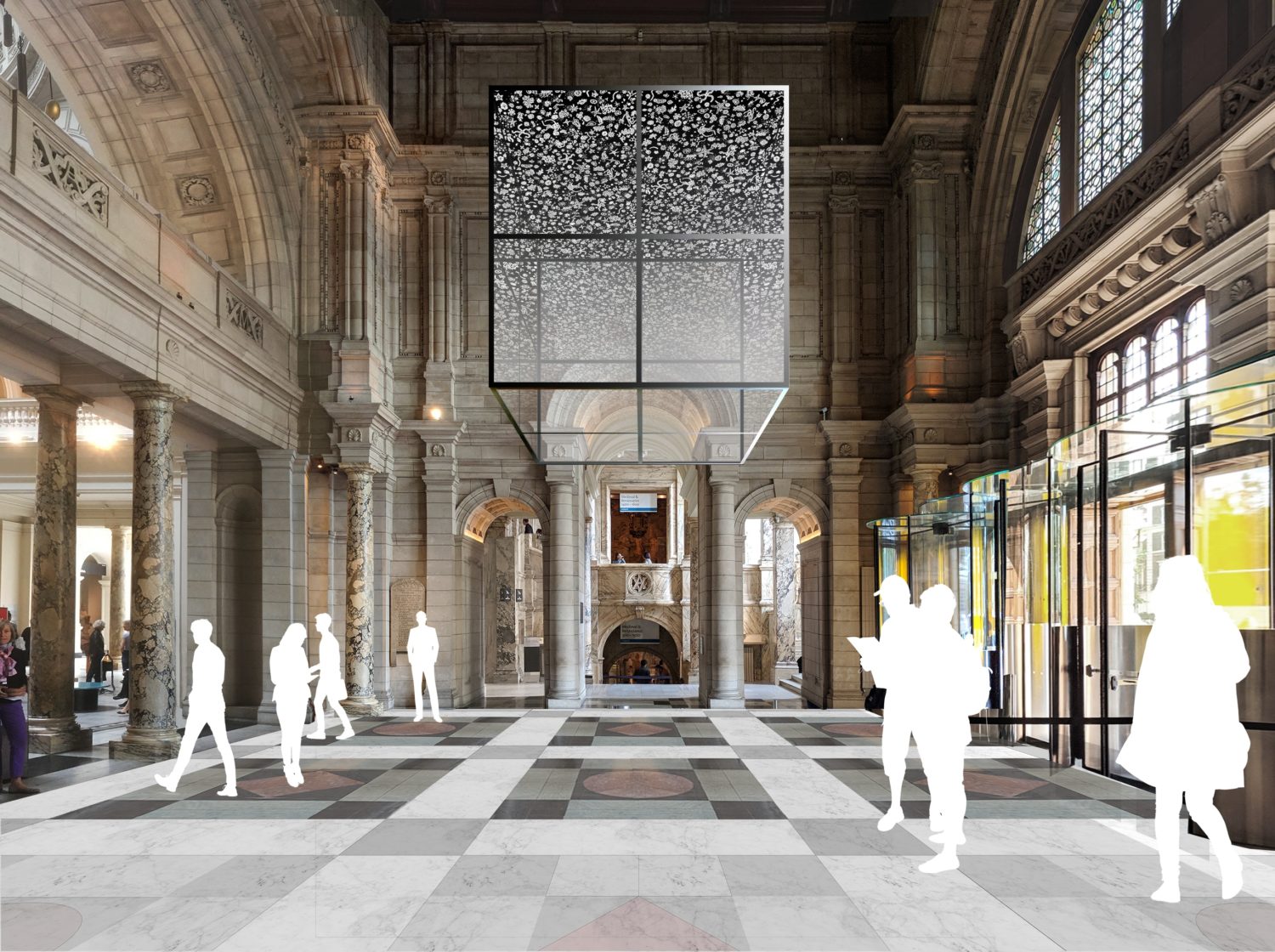 Sam Jacob is designing a new installation within the grand entrance to the V&A which highlights the need to rethink the global plastics system; to consider its full lifetime journey; and to design future-use into every product. The concept, inspired by a pattern by Charles and Ray Eames in the V&A's Textiles and Fashion collection, will take the form of a large scale two-way mirrored cube suspended above visitors with an animated motion graphic, created alongside Rory Cahill, internally reflected to an infinity that seems both as wide as the ocean and as large as the challenges we face.



Life Labyrinth, at Westminster Cathedral Piazza || PATTERNITY
Life Labyrinth, designed by PATTERNITY, brings to life the healing powers of one of the most ancient geometric symbols on Earth. Based on a giant three-dimensional spiralling labyrinth formation, Life Labyrinth is a pattern-based journey that takes visitors on a personal meditative walking experience that is proven to have both psychological and physical health benefits. Surrounded with plants and graphic shapes, the space is a destination for quiet contemplation, creative inspiration and reconnection to self, amidst the hustle and bustle of London life.



Sacred Geometry, at V&A Museum || Rony Plesl
Czech designer Rony Plesl´s unique glass installation draws inspiration from the idea of Sacred Geometry, a universal language organising all visible and invisible reality according to basic geometrical principles. The three identical hexagonal glass tree trunks are an artistic expression of this system. Contrasting with these pure minimalist forms, a glowing forest made of uranium glass radiates a sublime green fluorescent light, evoking branches and flames. In this way, the installation pays tribute to the key components of glass making – fire and wood.



VOID, at Collins Music Hall || Dan Tobin Smith + The Experience Machine
Designer Dan Tobin Smith and creative studio The Experience Machine, in partnership with Gemfields, present VOID; a multi-sensory spatial installation at Collins Music Hall, Islington. Visitors will become part of an immersive experience, travelling through a series of large-scale projections that showcase the expanded space inside gemstones and map the blurring boundaries between nature and design. A selection of Mozambican rubies and Zambian emeralds from Gemfields' mines, which date back millions of years, are brought to life through photography of tiny microcosms magnified to become abstract, galaxy-like structures.



Feature image via Rony Plesl