The Story Of Op Art Trailblazer Bridget Riley
Now open and running until 26 January 2020, Hayward Gallery presents a major retrospective exhibition devoted to the work of celebrated British artist Bridget Riley. Developed in close collaboration with the artist herself, and in partnership with National Galleries of Scotland, it is the largest and most comprehensive exhibition of her work to date. Tracing both the origins and the evolving nature of Riley's innovative practice, the exhibition brings together the artist's iconic black-and-white paintings of the 1960s, expansive canvases in colour, early figurative works and recent wall paintings.



Over the past 70 years, Riley's subject matter has been perception and the way in which we see. "I wanted to bring about some fresh way of seeing again what had already almost certainly been experienced, but which had either been dismissed or buried by the passage of time; that thrill of pleasure which sight itself reveals", she comments. In the 1960s, her dazzling black-and-white paintings became associated with the emerging Op Art movement, thanks in part to their inclusion in the landmark exhibition The Responsive Eye (1965) at the Museum of Modern Art, New York. Short for optical art, Op Art utilised optical illusions to create visuals ranging from the subtle, to the disturbing and disorienting. Op painting used a framework of purely geometric forms as the basis for its effects, while drawing on colour theory and the physiology and psychology of perception.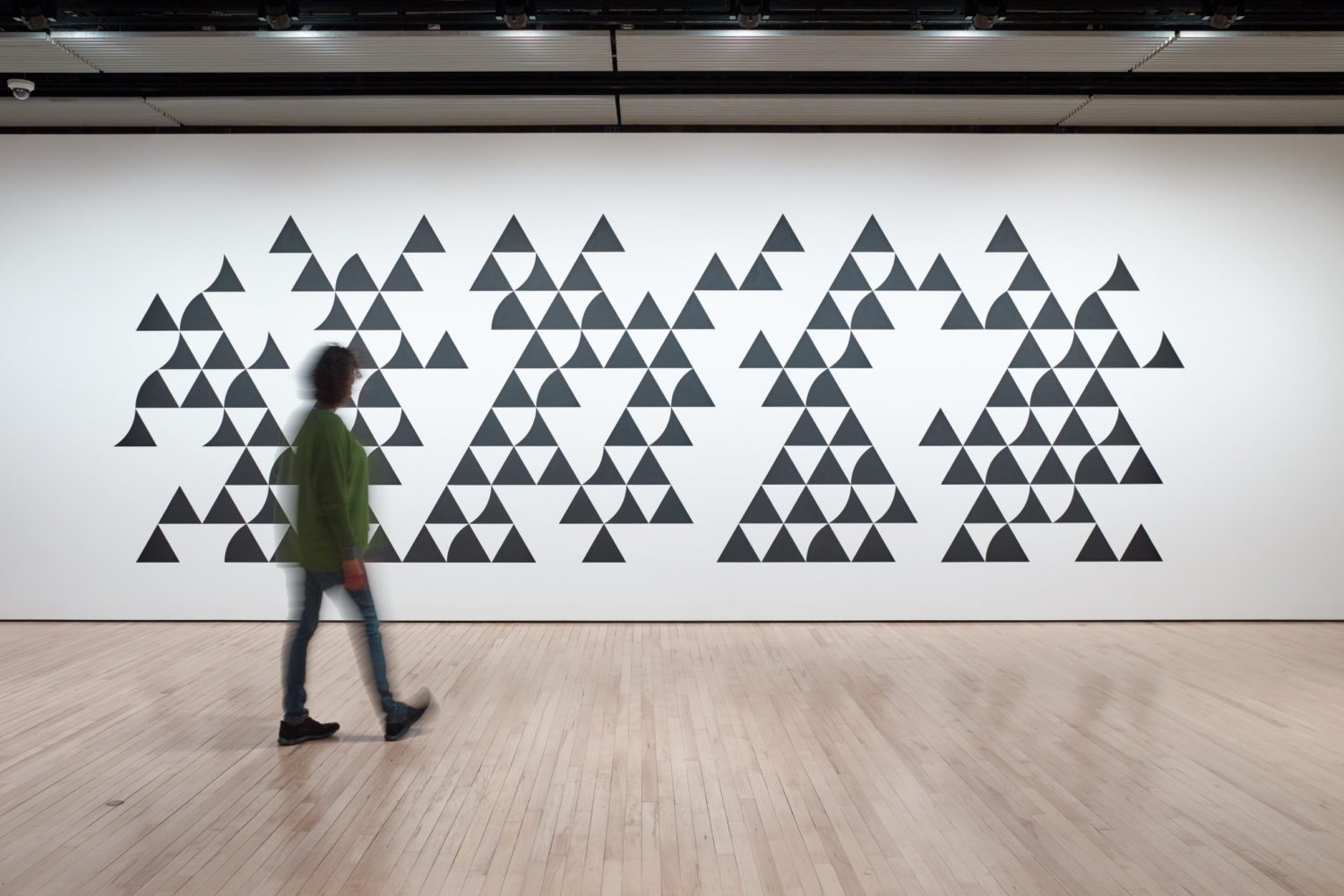 Riley spent her childhood in Cornwall, and she credits the Cornish landscape for first teaching her how to look. Although her paintings are abstract, they often draw on and communicate sensations experienced in the natural world: the movement of leaves, for example, or sunlight on water. After graduating from the Royal College of Art in 1955, Riley struggled to find her voice as a painter. It was through studying the work of other painters, and in particular the work of Georges Seurat, that she found a new approach. In 1959, Riley made a study of Seurat's painting The Bridge at Courbevoie (1886–87). Creating her own version of this painting taught the artist about the importance of contrast, and the interrelationship of colour and tone. Seurat continues to be an important influence on her work.



Riley first introduced colour into her work in 1967. Since then, the way that colour behaves and the way that different colours interact has been one of her main concerns. "At the core of colour is a paradox", Riley explains. "It is simultaneously one thing and several things – you can never see colour by itself, it is always affected by other colours". Speaking of her choice of the line or stripe to explore colour relationships, Riley notes: "a long line of colour, essentially an "edge" without a large volume to carry, is the ideal element to work with this elusive relationship between colour and light". Later in her career, Riley introduced curves and diagonals into her colour paintings, creating more opportunities for contrast and juxtaposition.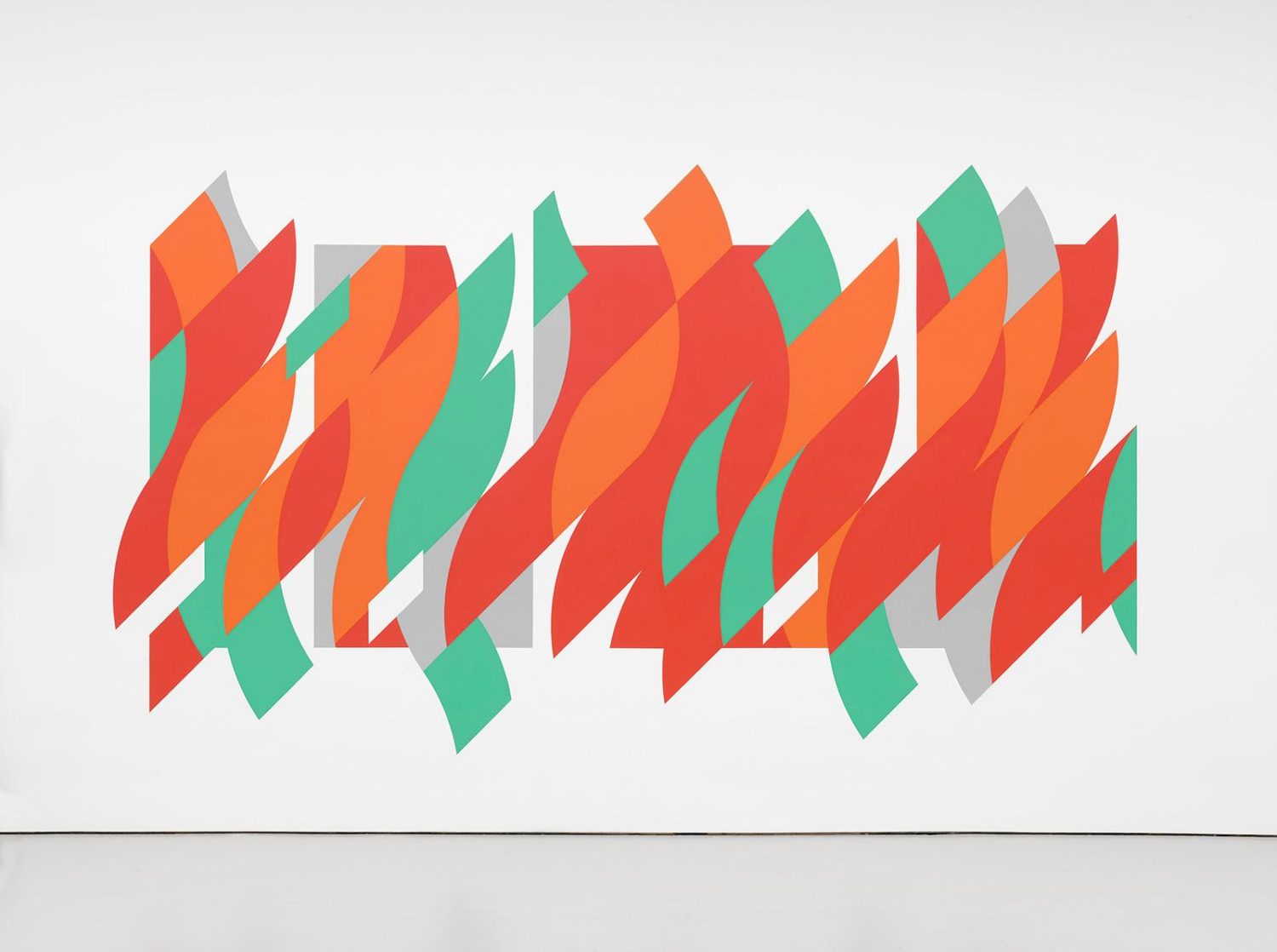 Alongside Riley's best known canvases, the Hayward Gallery's new exhibition also includes rarely-seen drawings, studies and preparatory materials that offer an insight into the artist's working methods from 1947 to the present day, as well as Continuum (1963/2005), the only three-dimensional work that the artist ever realised. Spanning 70 years of Riley's work, this exhibition offers visitors an unparalleled opportunity to experience powerful and engaging works by one of the most important artists of our time.



Bridget Riley at Hayward Gallery runs until 26 January 2020.



Feature image: Movement in Squares, 1961, Bridget Riley. © Bridget Riley.