Zadie Smith Discusses Her Latest Collection Of Short Stories At Unterberg Poetry Center
Novelist Zadie Smith was born in North London in 1975 to an English father and a Jamaican mother. After studying English at Cambridge, graduating in 1997, her acclaimed first novel, White Teeth, published in 2000, was a vibrant portrait of contemporary multicultural London, told through the story of three ethnically diverse families. The book won a number of awards and prizes and has been translated into over twenty languages, as well as having been adapted for Channel 4 television in 2002. Her tenure as Writer in Residence at the Institute of Contemporary Arts resulted in the publication of an anthology of erotic stories entitled Piece of Flesh, 2001.
She also wrote the introduction for The Burned Children of America, 2003, a collection of eighteen short stories by a new generation of young American writers. Smith's second novel, The Autograph Man, 2002, a story of loss, obsession and the nature of celebrity, won the 2003 Jewish Quarterly Literary Prize for Fiction. Her third novel, On Beauty, published in 2005, was both a tribute to and a riff on English novelist E. M. Forster's Howards End, updated as an exploration of the politics of contemporary life. She has also published two collections of non-fiction, Changing My Mind: Occasional Essays, 2009 and Feel Free, 2018, and most recently, this year, a collection of short stories entitled Grand Union.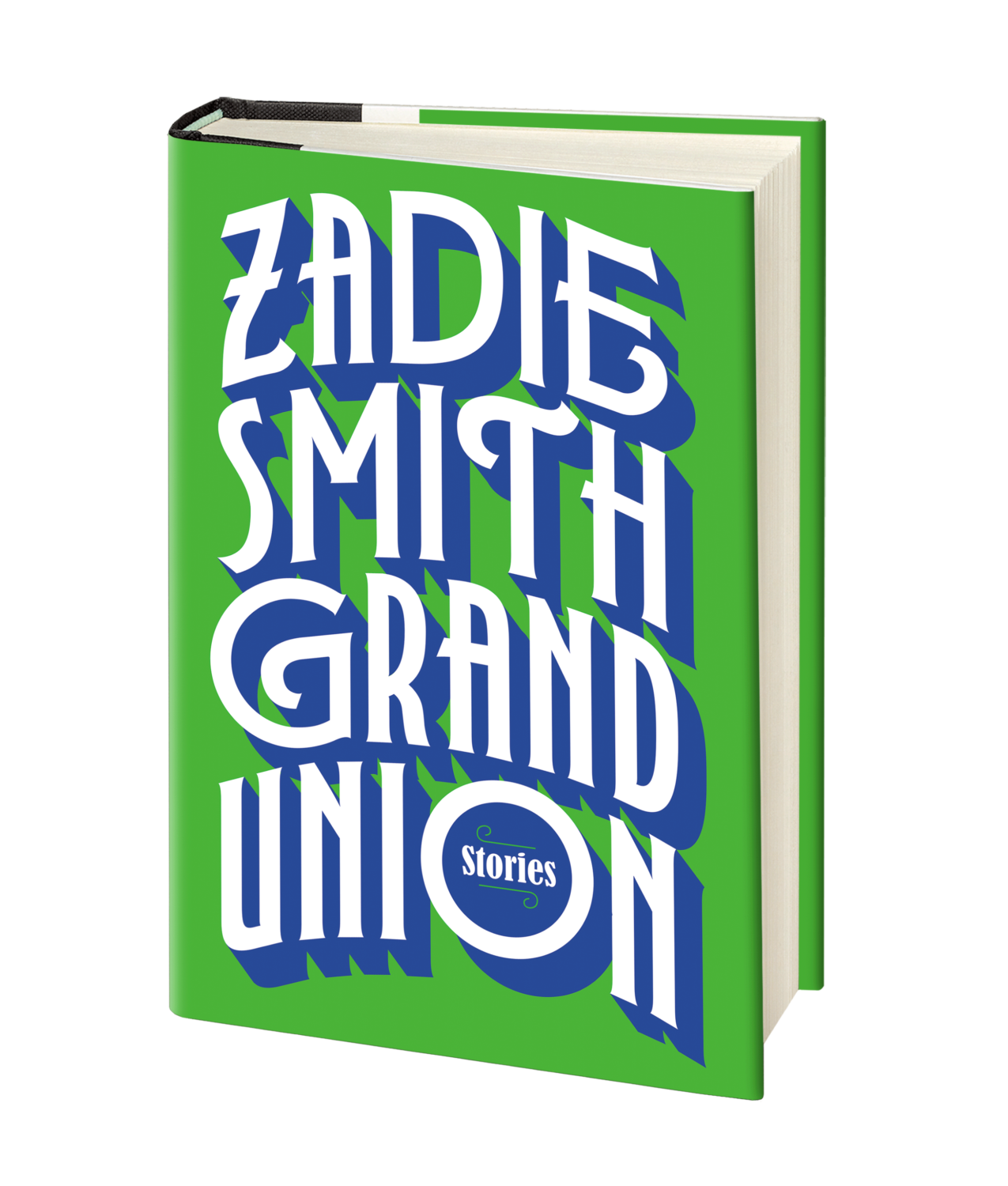 Grand Union brings together a varied and rich body of work, interweaving eleven completely new and unpublished stories with some of her best-loved pieces from the New Yorker and elsewhere. Moving exhilaratingly across genres and perspectives, from the historic to the vividly current to the slyly dystopian, Grand Union is a sharply alert and prescient collection about time and place, identity and rebirth, the persistent legacies that haunt our present selves and the uncanny futures that rush up to meet us. In the summer of 1959, an Antiguan immigrant in north west London lives the last day of his life, unknowingly caught in someone else's story of hate and division, resistance and revolt.
A mother looks back on her early forays into matters of the human heart – and other parts of the human body – considering the ways in which desire is always an act of negotiation, destruction, and self-invention. A disgraced cop stands amid the broken shards of his life, unable to move forward into a future that holds no place for him. Moral panic spreads like contagion through the upper echelons of New York City – and the cancelled people look disconcertingly like the rest of us. A teenage scion of the technocratic elite chases spectres through a premium virtual reality, trailed by a little girl with a runny nose and no surviving family. We all take a much-needed break from this mess, on a package holiday where the pool's electric blue is ceaselessly replenished, while political and environmental collapse happen far away, to someone else.
Hosted at the 92nd Street Y's Unterberg Poetry Center, New York on 5 December 2019, Smith will be in conversation with American novelist Jennifer Egan to discuss Grand Union. Book tickets here.



Feature image: Zadie Smith (via Pinterest)