This Artist's Paintings Emerge From The Terrain That Surrounds Their Making
Born in Buenos Aires in 1949 to exiled European parents four years after the end of World War II, visual artist Vivian Suter returned to Basel when she was thirteen, and it is to this city and its art scene that she remains closely associated. Nonetheless, it was on a trip through North and Central America in 1983 that she found love and so set down roots on the banks of Guatemala's Lake Atitlán. Since 2007 she has lived and worked there alongside her mother, artist Elisabeth Wild. Running from 17 January – 5 April 2020, London's Camden Arts Centre hosts Vivian Suter: Tin Tin's Sofa, an exhibition of the artist's new and recent works.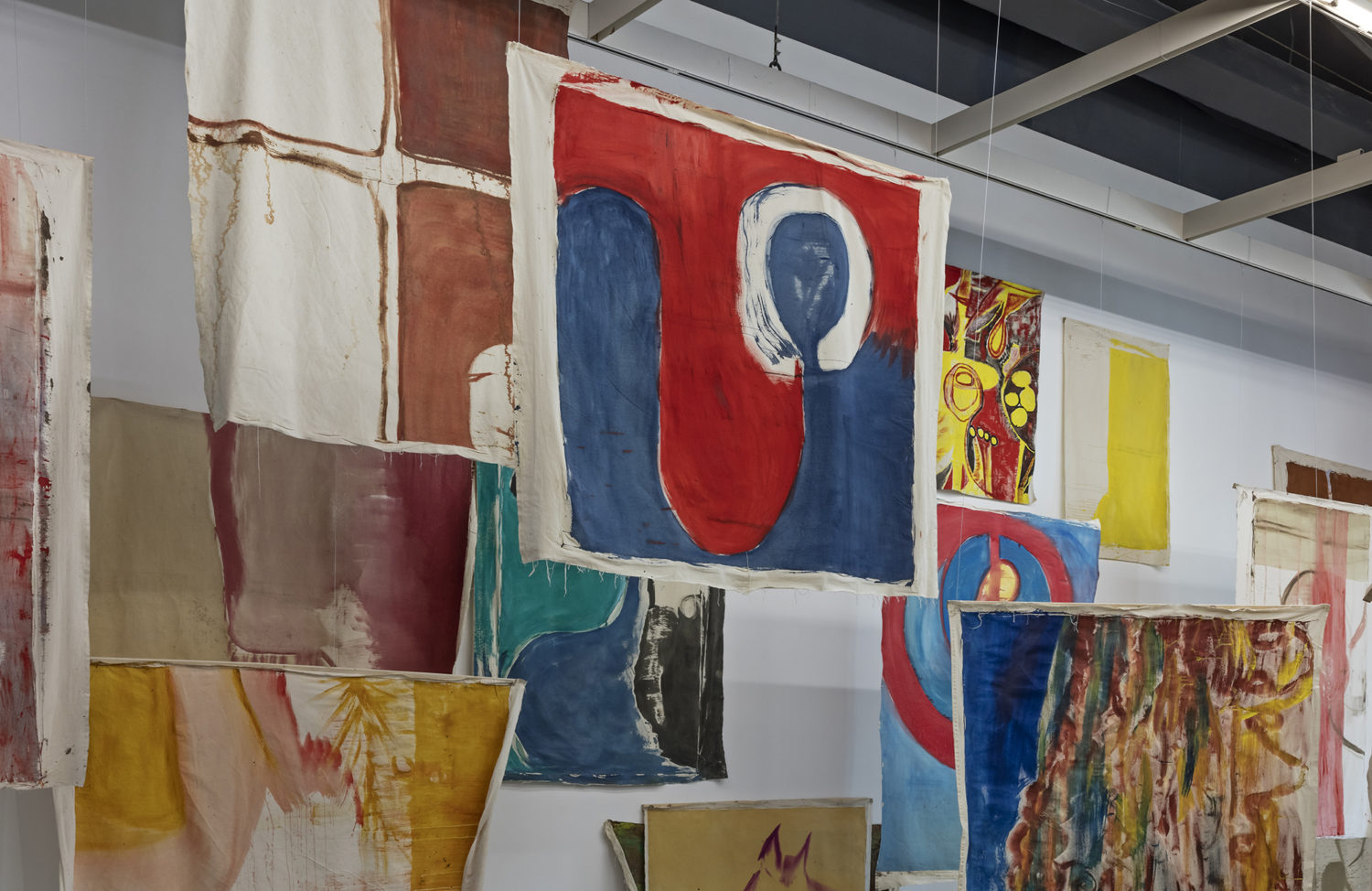 Suter's paintings are born from the terrain and habitat that surrounds their making. Working amid the wilderness of her lakeside studio, her large, unstretched canvases are hung outdoors to absorb the traces of falling leaves, rain, passing animals and mud. Presenting the finished works as an immersive cacophony, suspended, overlapping and environmental, Suter's streaked and soaked canvases, swathed in colour, form a permeable membrane between nature and civilisation.
Her studios are open-air wooden structures located amid the lush rainforest. Here, the backdrop of trees, vibrant flowers, and sounds of tropical birds serves as inspiration for Suter's abstract paintings. The colours, motifs, and movement of her brushstrokes are influenced by organic shapes, with a palette that ranges from various shades of green to dominant reds and yellows. Many of the photos of her work show the paintings in process, some in an airy studio, others outdoors or on a porch; foliage encroaches and frames nearly all the canvases.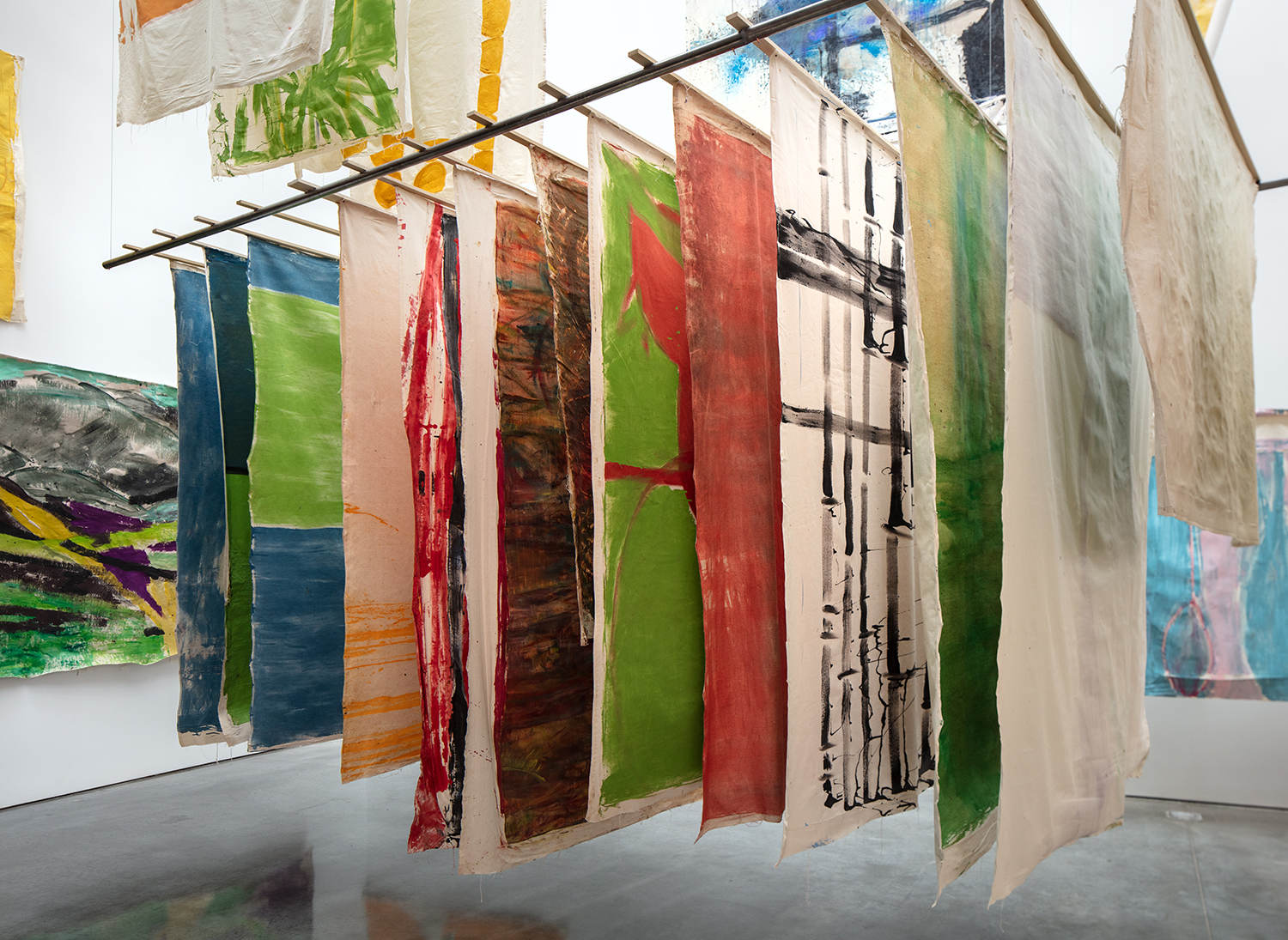 In 2005 a tropical storm destroyed large parts of Panajachel and flooded one of Suter's studios resulting in damage to her works. Rather than resisting, the artist decided to purposefully leave her canvases outdoors, embracing the influence of nature. Allowing the tropical climate to become an active agent in the creation of the work, the paintings incorporate natural substances such as volcanic and botanical matter as well as microorganisms. Inherent in her work is a determined sense of experimentation, alongside an embrace of ruin.
Ahead of the preview at Camden Arts Centre, Suter, along with artist Athanasios Argianas, will be in conversation with writer Oliver Basciano to discuss the central themes of their respective exhibitions. Book here.



Vivian Suter: Tin Tin's Sofa at Camden Arts Centre
17 January – 5 April 2020 / Preview: Thursday 16 January, 6.30–8.30pm



Feature image via documenta