The Aesthete's Wish List: 10 Of The Best Things You Can Buy This February
Covering February's new drops, restocks, and promising auctions, Something Curated has compiled a list of ten of the most coveted items available for purchase this month, spanning art, fashion, home and more.



Art

Enterprise, 18.11.72, 18:5:16 UHR, 1973 || Joseph Beuys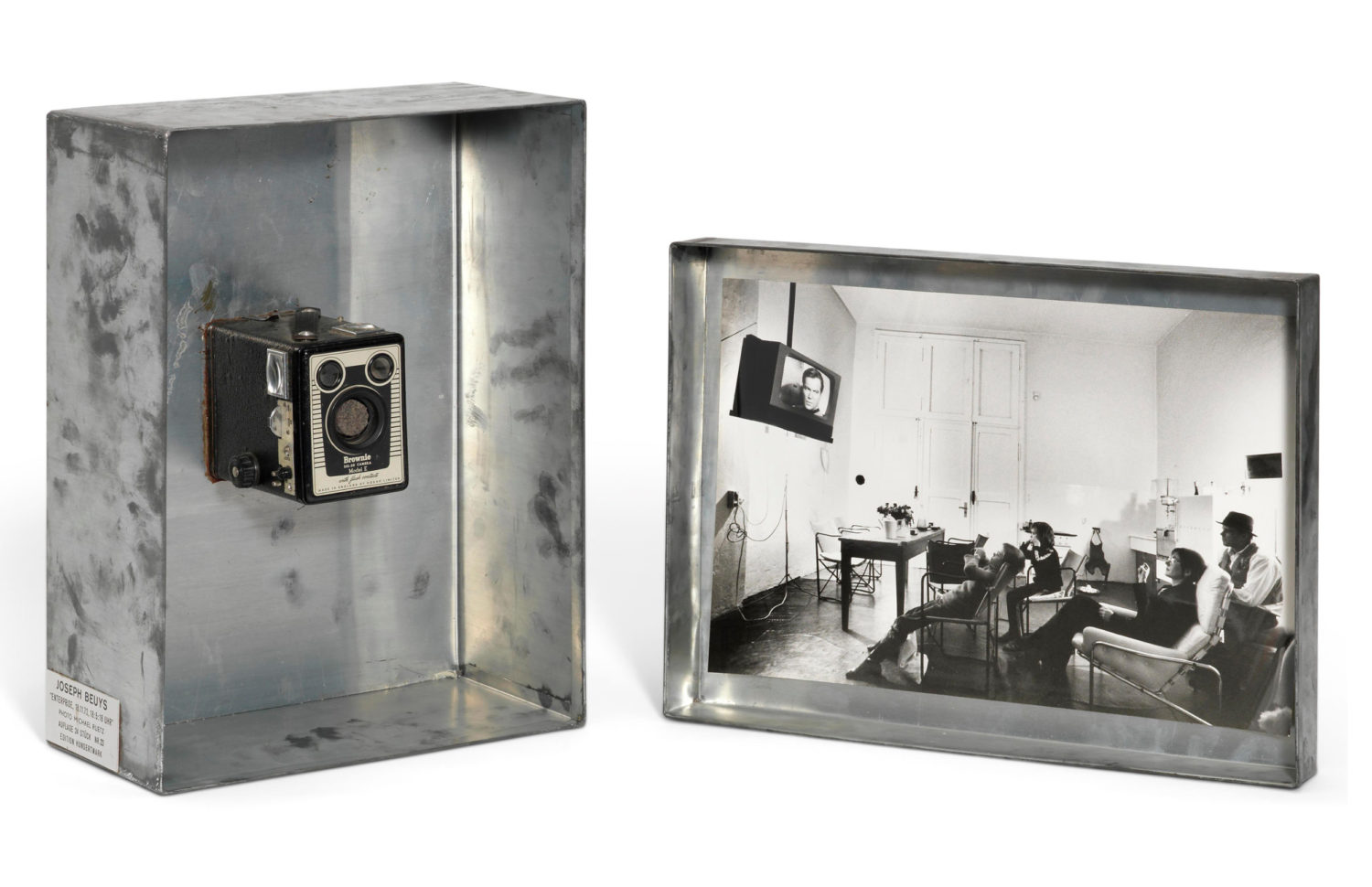 Enterprise 18.11.72, 18:5:16 UHR, references an earlier work of Joseph Beuys'from 1966, a performance titled Felt TV. In the performance he covered a running TV with felt and then proceeded to hit himself repeatedly, wearing a pair of boxing gloves. The camera, positioned in the second part of the zinc box, has its lens covered with felt in a reference to Felt TV. This work, which shows the Beuys family watching the U.S. fiction series Star Trek, illustrates Beuys' interest in both space travel as well as the TV as a facilitator for ideas. Available at Christie's.



Blakam's Stone Watermelon, Lemon, Orange, Pear and Apple, 2012 || Nicolas Party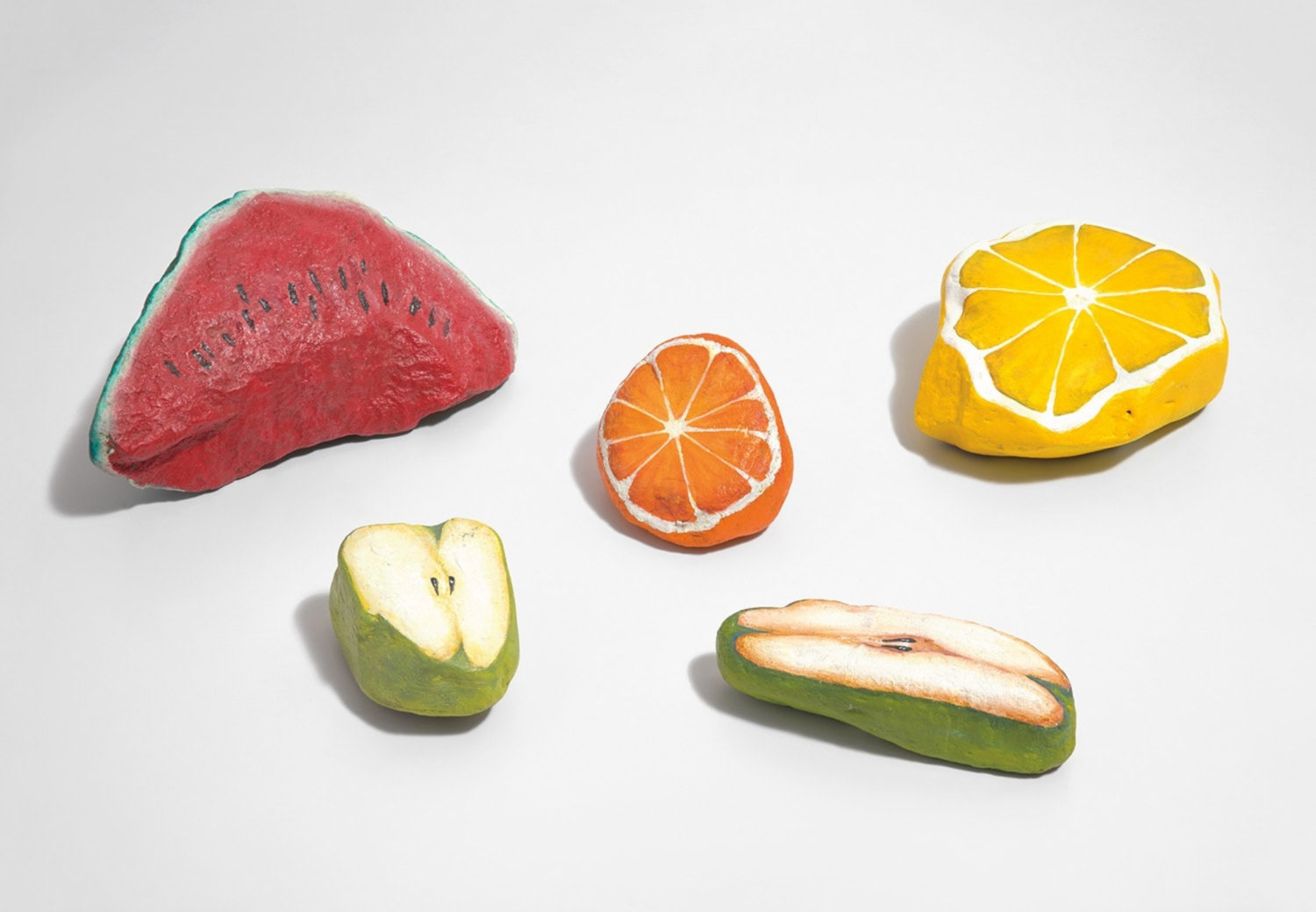 Swiss artist Nicolas Party, who was the subject of a solo exhibition at Swiss Institute in 2012, the year these painted stone works were created, is known for applying his bright, graphic patterns onto everything from ceramics to furniture to floors, ceilings, doorways, and walls. Despite the surreal simplicity if his aesthetic, his work exemplifies his philosophy regarding colour theory and line. In addition to art history and decorative traditions, Party also considers the natural environment and the social context in conceiving his exuberant works. Available at Phillips.



Accessories

White Lace Socks || Comme des Garçons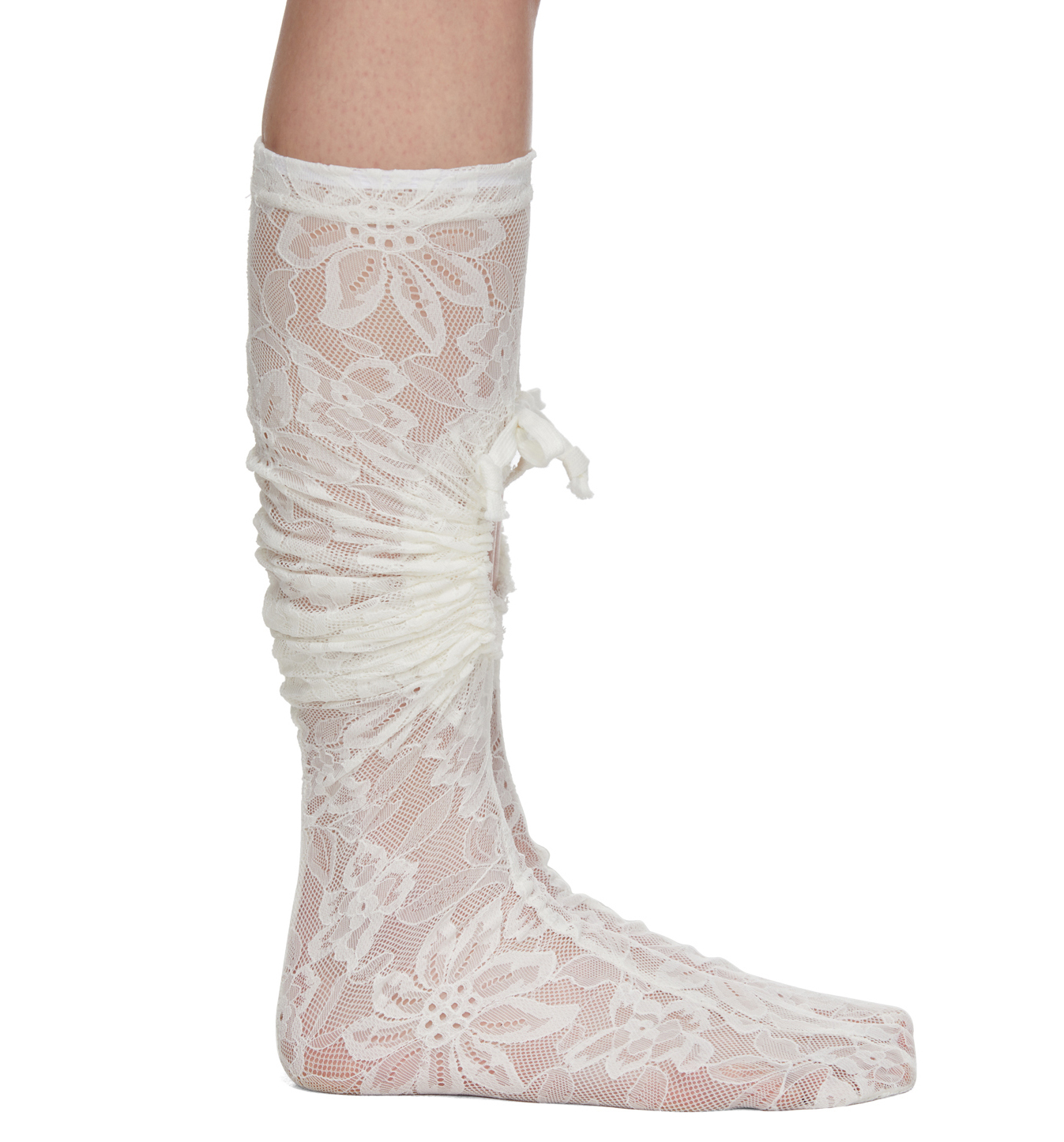 Defying accepted silhouettes, reinventing techniques of making, and challenging notions of beauty, Rei Kawakubo's Comme des Garçons recategorised what is defined as luxury fashion. These mid-calf stretch, nylon lace socks in white feature a nostalgic embroidered floral pattern throughout, alongside an unusual cut-out at the front, with a self-tie drawstring. Available at Ssense.



Archive Mamma Baguette Bag || Fendi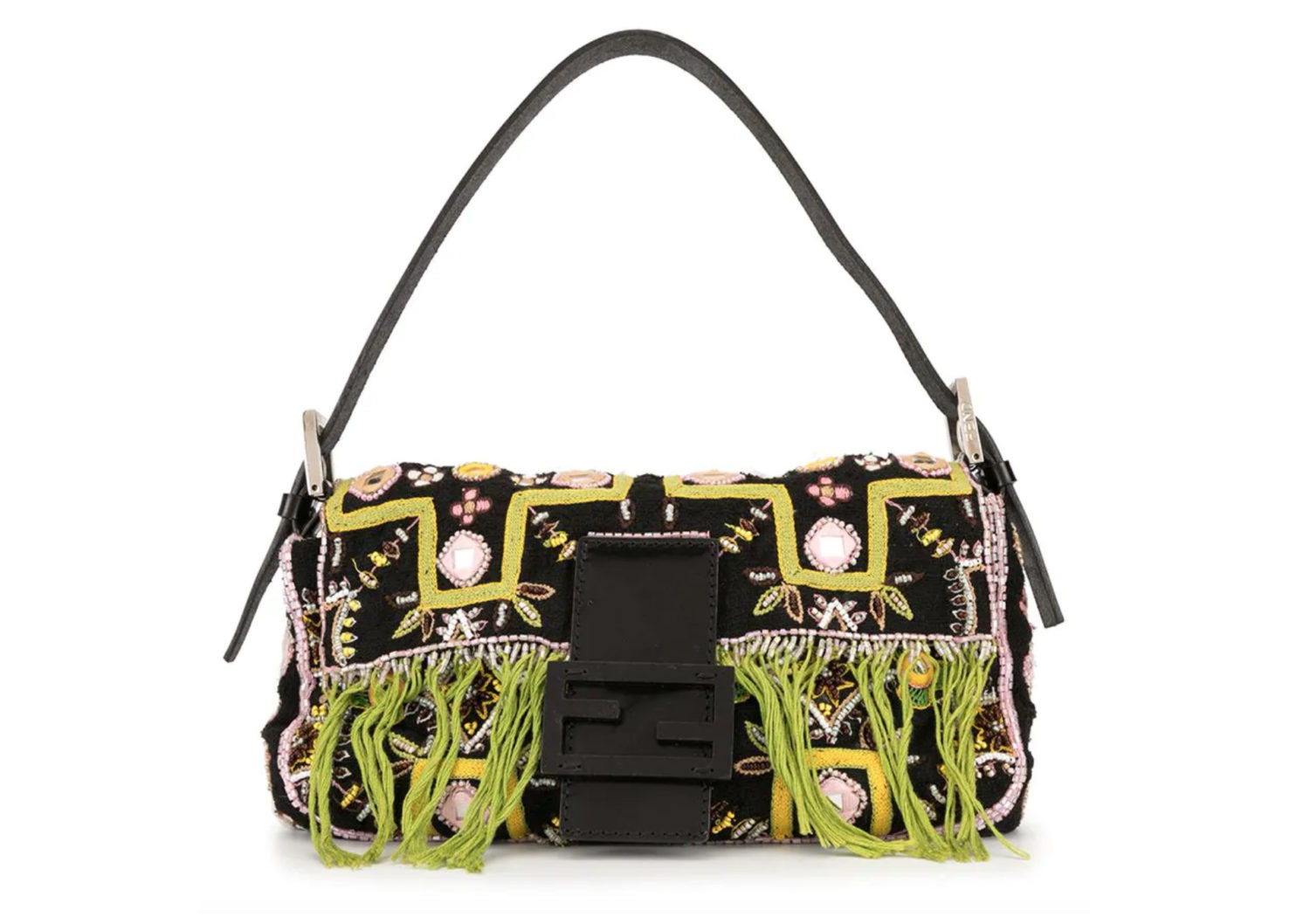 Silvia Venturini Fendi took over accessories at the Italian house during Karl Lagerfeld's ready-to-wear tenure, and in 1997 she launched Fendi's most iconic design to date. Small and generally rectangular in silhouette, the Baguette has a soft construction with a simple strap at the top and Fendi's signature double-F logo hardware sealing the front flap. This rare edition is comprised of a black leather and wool body, intricately embroidered with beaded detailing. Available at Farfetch.



Fashion

Avenge Oscar Wilde T-Shirt || McDermott & McGough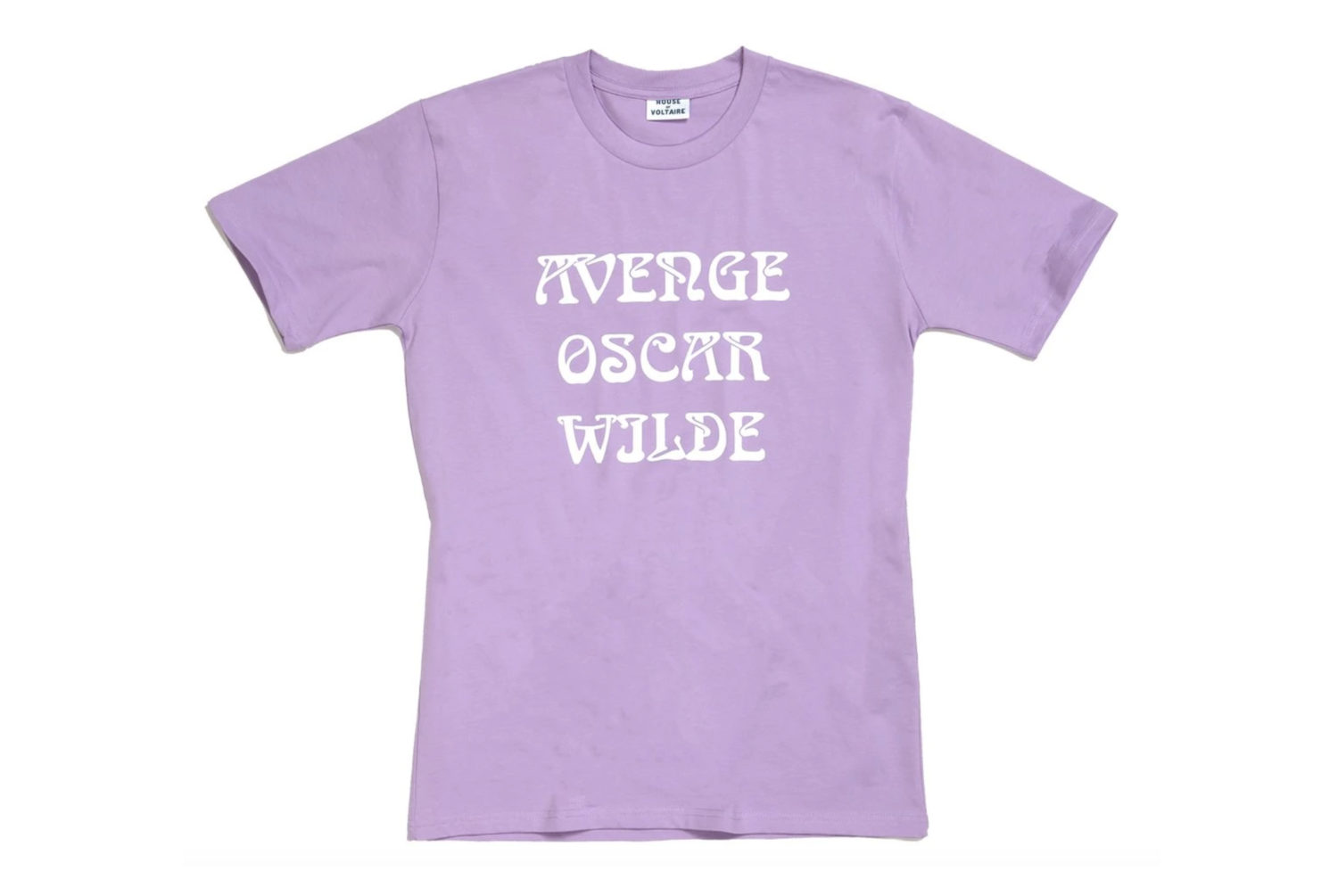 David McDermott and Peter McGough have worked collaboratively since 1980. This limited edition t-shirt coincided with the artists' largest project to date, The Oscar Wilde Temple at Studio Voltaire. Twenty years in the making, The Oscar Wilde Temple is a wholly immersive work of art and secular space honouring one of the earliest forebears of gay liberation whilst commemorating contemporary LGBTQ+ martyrs and those lost to the AIDS crisis. Available at House of Voltaire.



High-Rise Flared-Hem Wool Trousers || Y/Project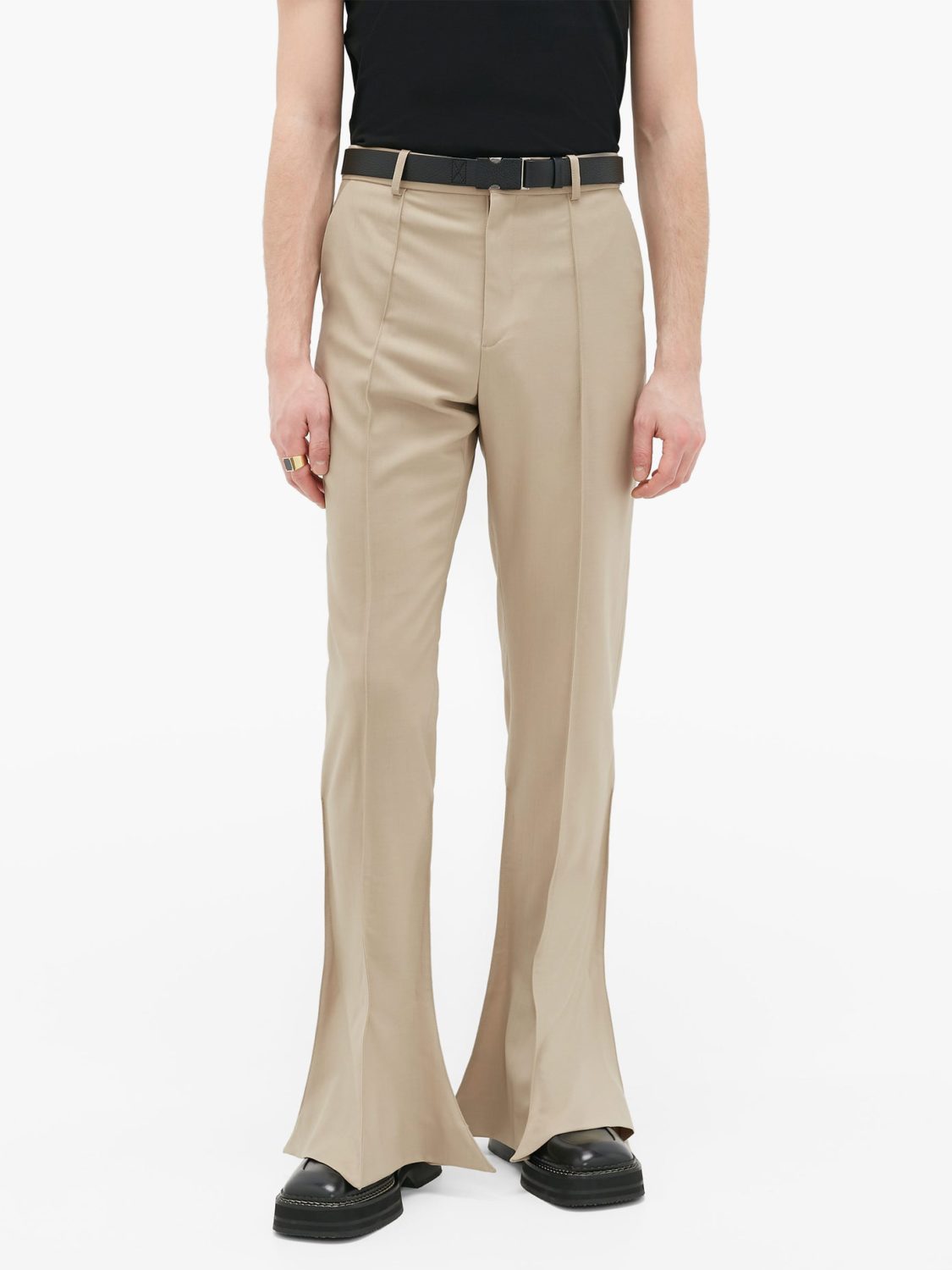 Glenn Martens' penchant for playful proportions is showcased through Y/Project's beige trousers with pointed, flared hems. They're crafted from smooth wool to a high-rise waist with straight legs, then finished with raised front seams for a sharp touch of tailoring. Fusing the energy of the street with thought-provoking silhouettes, Martens' unique take on interpreting masculinity and femininity blends eccentric references with unisex looks that transcend versatility. Available at Matches.



Home

Ladbroke Road || Gunnar Orefeldt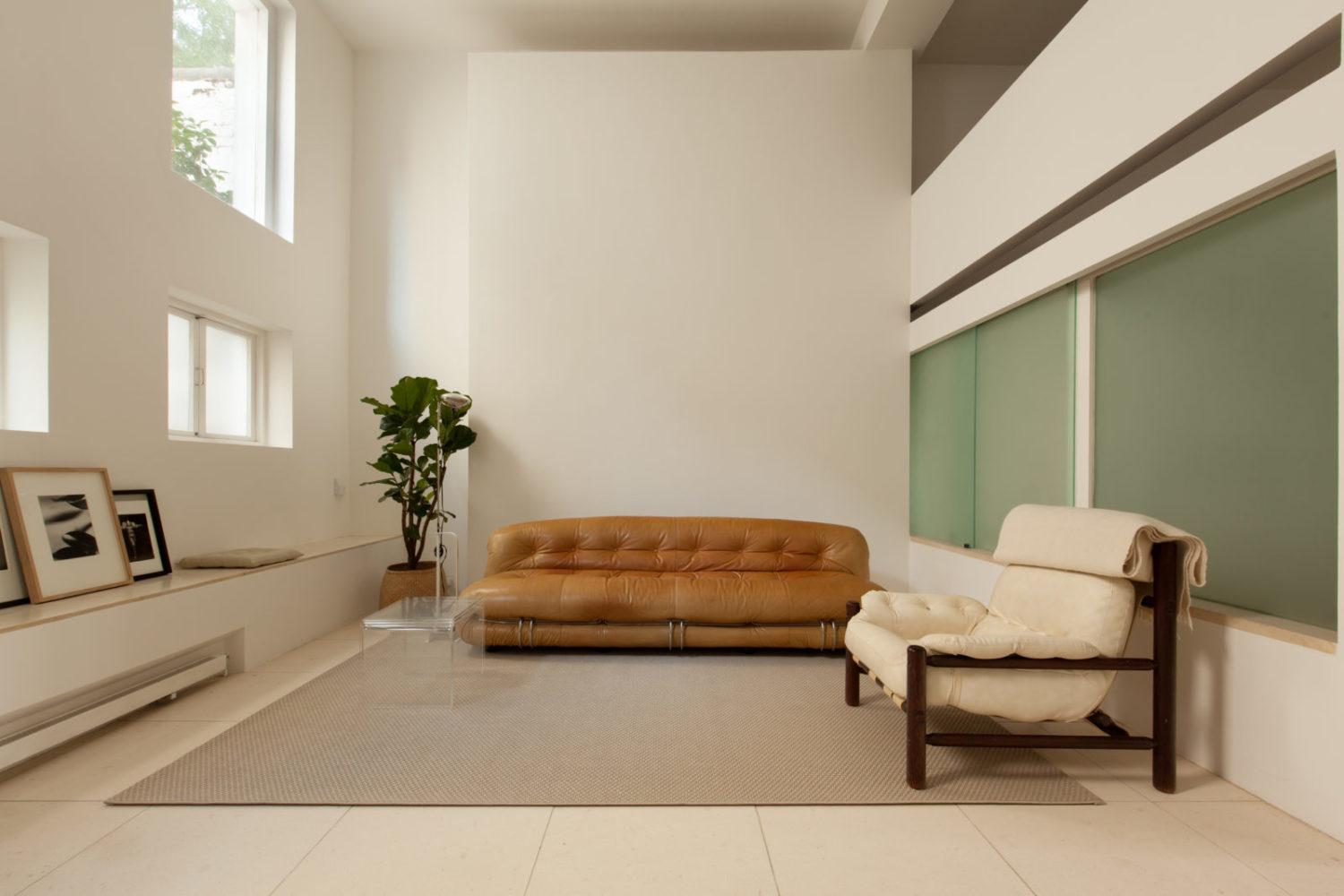 This beautiful one-bedroom apartment occupies the ground floor of a former Victorian fire station on Ladbroke Road, in Notting Hill. Designed by Gunnar Orefeldt of Swedish practice Orefeldt Associates, in the mid 1990s, the apartment embodies a distinct Modernist departure from the stucco'd ornamentation and flourish synonymous with its neighbourhood's architecture. Instead, timber-framed fire station doors sit at the base of its front elevation, beyond a small patio, rising to an approximation of clean, Georgian brickwork in the upper storeys. Available at The Modern House.



Teared Ceramic Table Lamp || Kiki Van Eijk & Joost Van Bleiswijk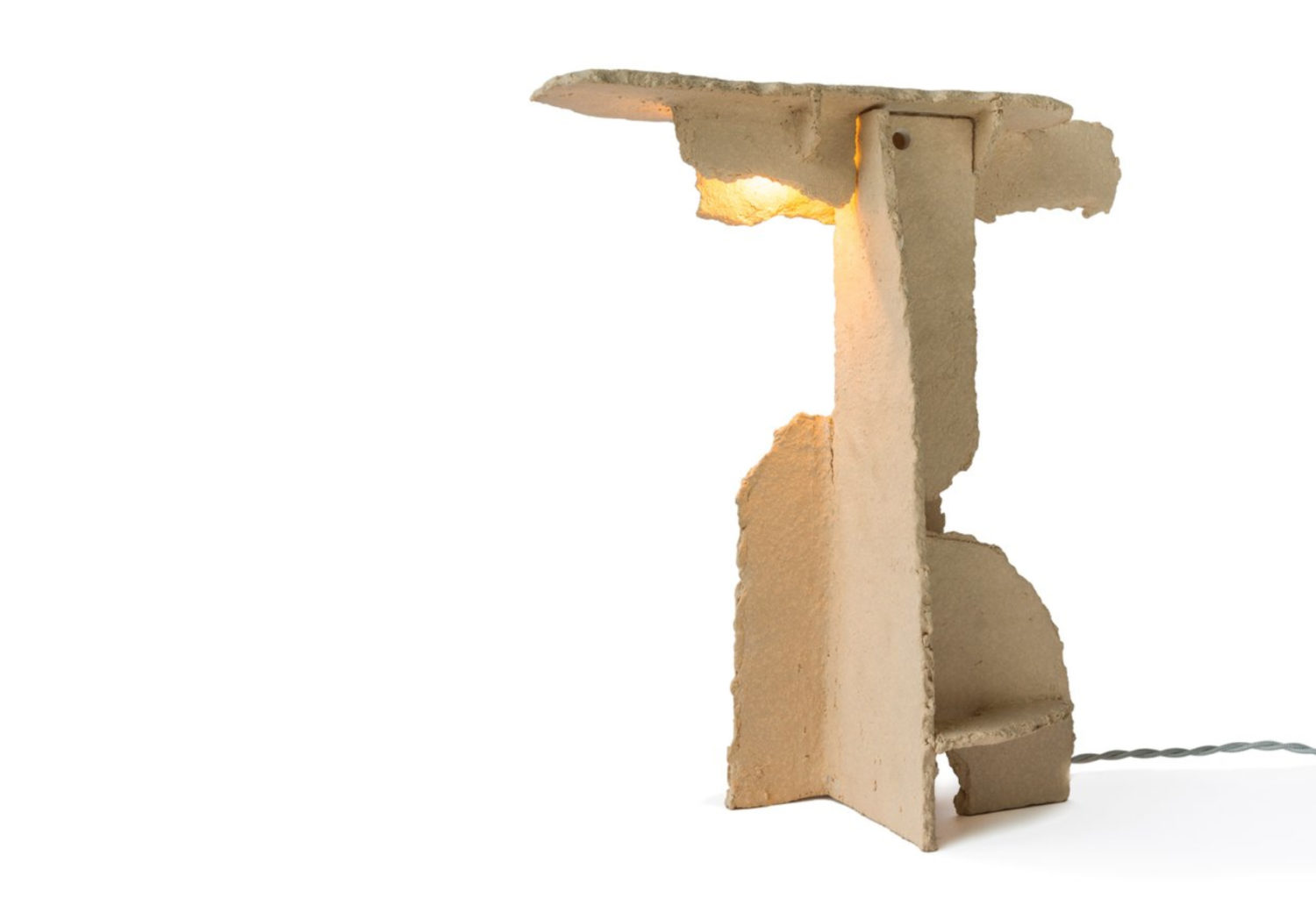 Acclaimed contemporary Dutch designers Kiki Van Eijk and Joost Van Bleiswijk launched their creative partnership Kiki and Joost to enchant and push the boundaries of design. The conceptual studio is as much about craftsmanship and collaboration as it is about self-exploration. Their work is whimsical, almost always nature-inspired, exploring and challenging relationships between space, function and physicality it can often be described as abstract, where the process is crucial to the non-uniform outcome, as exemplified in this lamp. Available at Pamono.



Books

Queer Ancient Ways || Zairong Xiang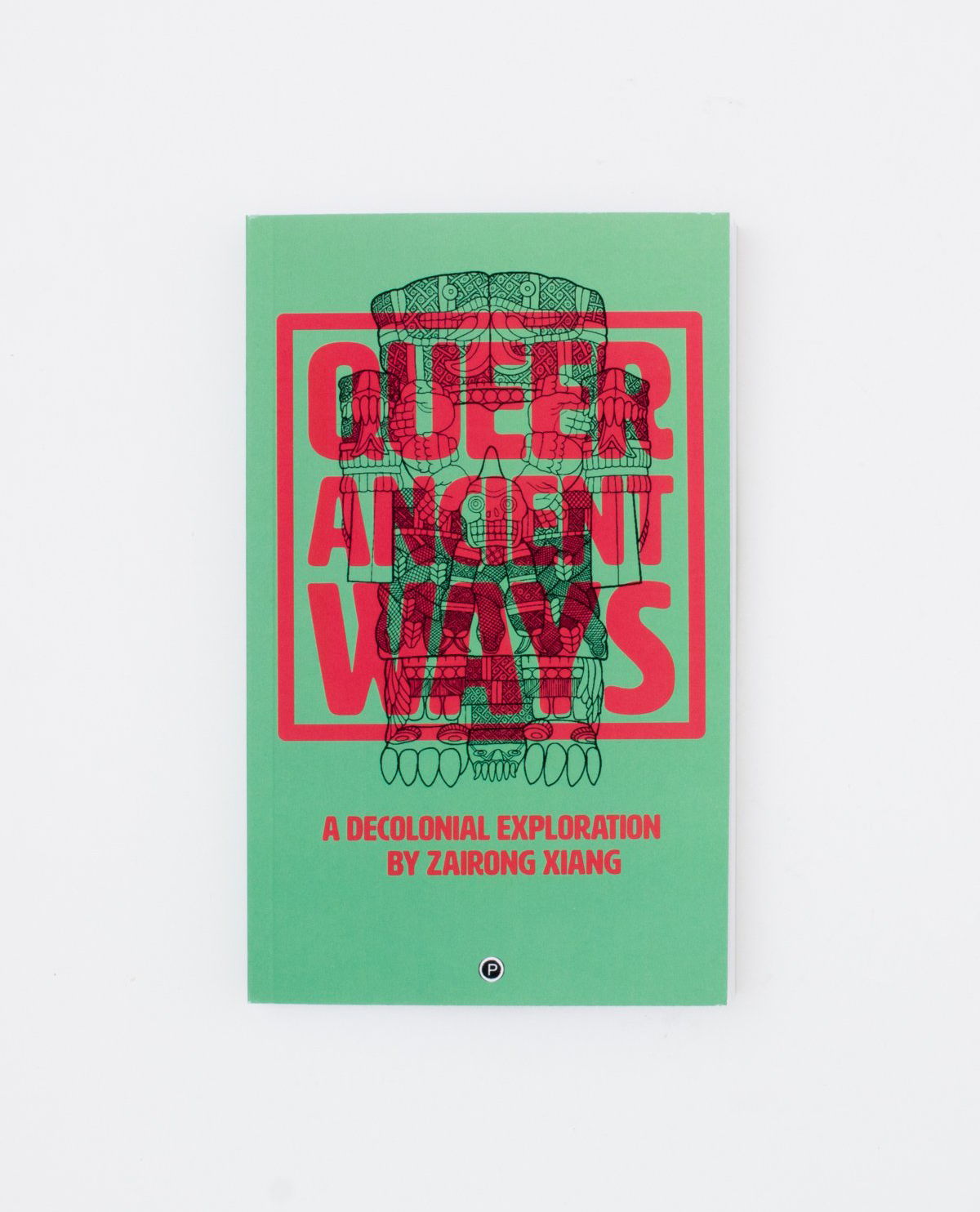 Queer Ancient Ways advocates an unlearning of colonial/modern categories as a pathway to the discovery of new forms and theories of queerness in the most ancient of sources, thereby also unlearning queer theory as it has been understood in contemporary, primarily Anglo-American and western European contexts. In this radically unconventional work, Zairong Xiang investigates scholarly receptions of mythological figures in Babylonian and Nahua creation myths, exposing the ways they have consistently been gendered as feminine in a manner that is not supported, and in some cases actively discouraged, by the texts themselves. Available at Tenderbooks.



Christopher Wool || Hans Werner Holzwarth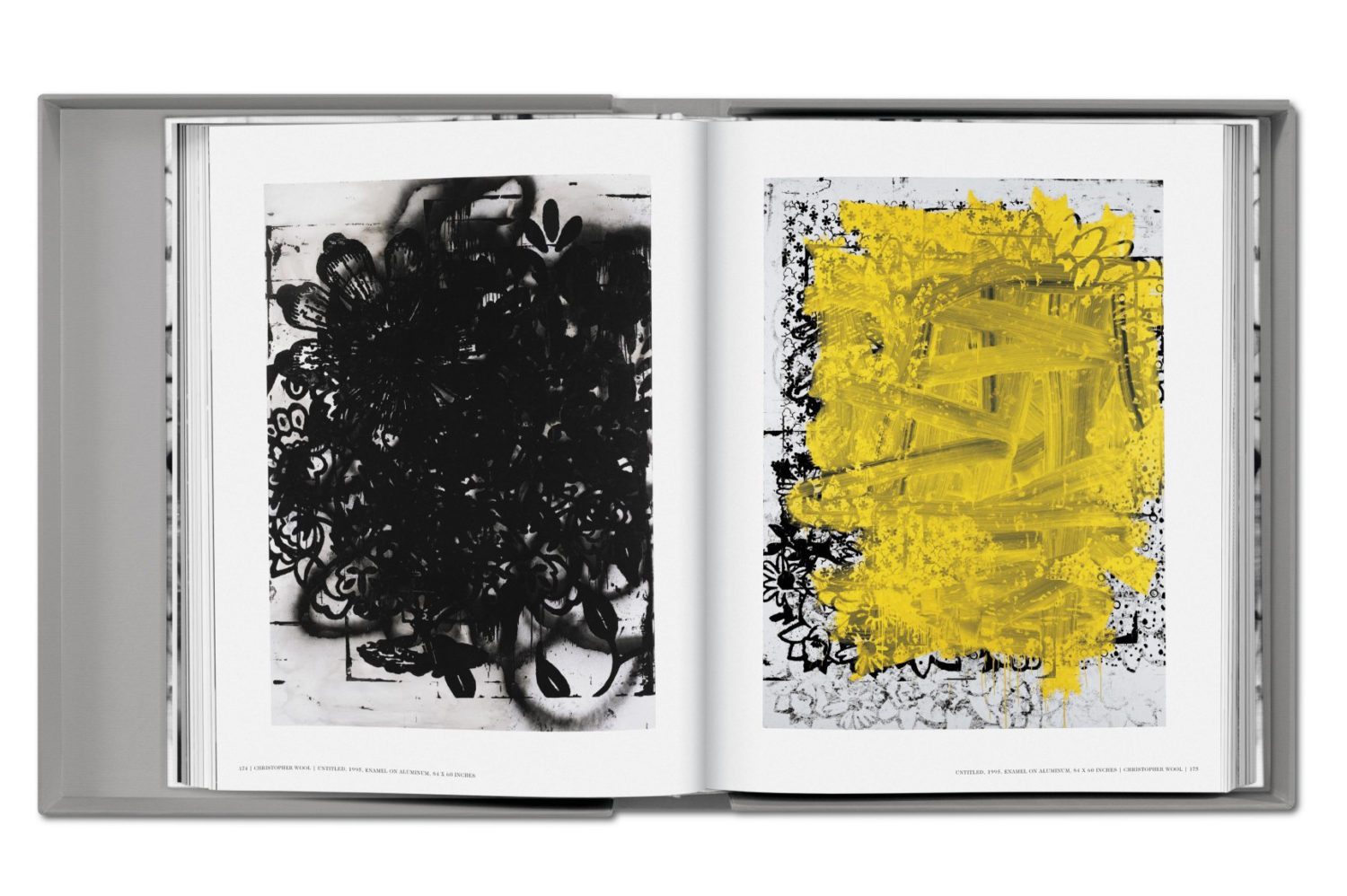 Best known for his text-based paintings including Trbl and Riot, Christopher Wool made his name in the '80s and hasn't looked back, constantly expanding his repertoire of verbal possibility, patterns, and media. With more than 500 pages, this sizable monograph includes production Polaroids, installation shots, and impeccable artwork reproductions to document his upfront and ever-inquisitive oeuvre. This is a limited collector's edition of 1,000 copies, each numbered and signed by the artist. Available at Taschen.



Feature image: Christopher Wool, Untitled, 2018 (via Taschen)