5 Outlandish Concept Vehicles Conceived During The 20th Century
Over the years, mechanical engineers, industrial designers, aviation specialists and carmakers throughout the world have persistently explored and experimented with countless eccentric concepts and prototypes in pursuit of inventing the ultimate mode of transport. Inspiring, bizarre, and at times comical, Something Curated takes a closer look at five largely forgotten concept vehicles designed during the 20th century.



L'Oeuf, 1942 || Paul Arzens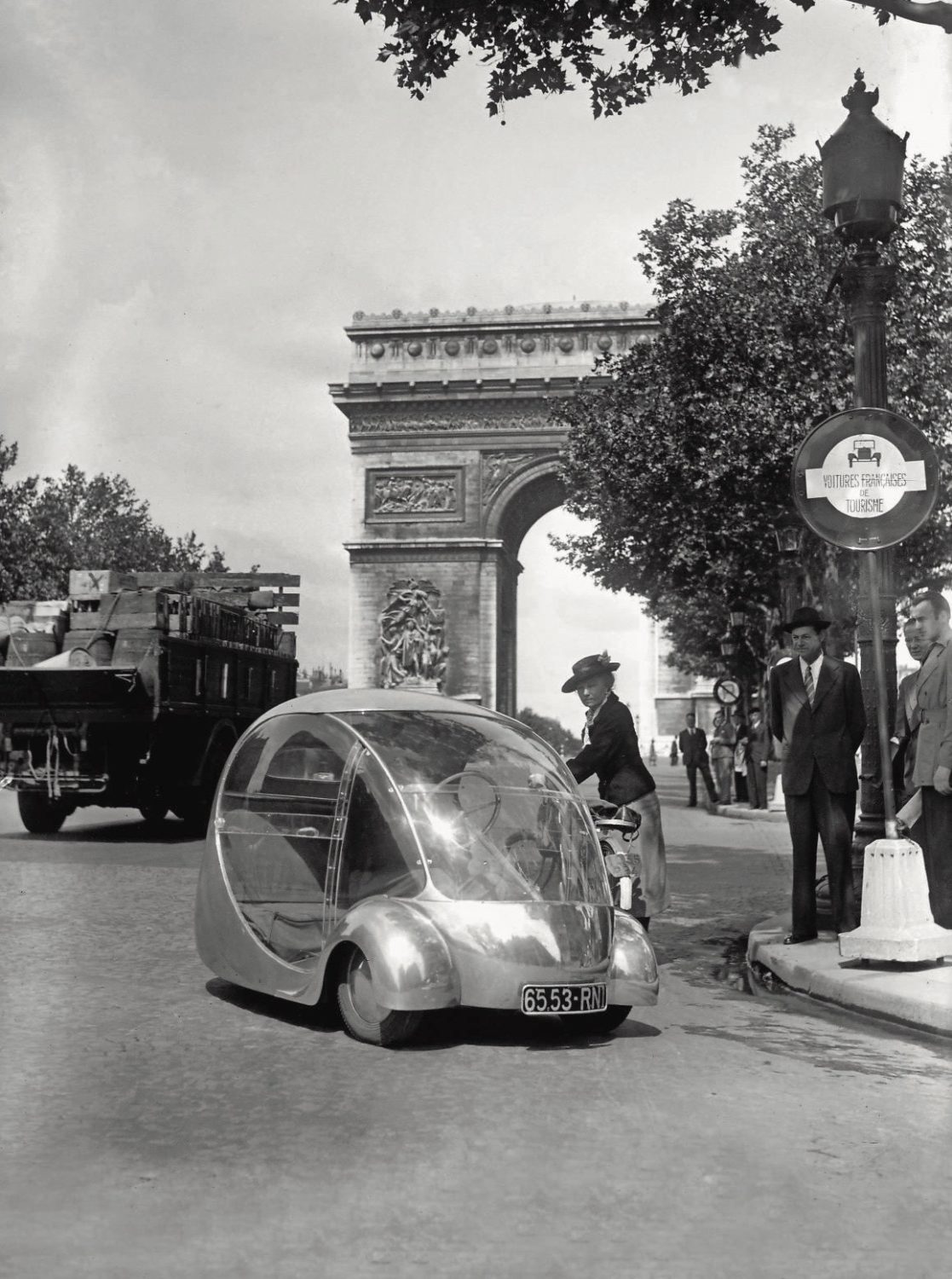 Developed during World War II by Paul Arzensin response to fuel rationing, and considered the precursor of today's Smart Car, this three-wheeled vehicle ran 60 miles on a charge at a top speed of 37 miles per hour. Fabricated from aluminium with a plexiglass dome, it was lightweight as well as fuel efficient. French artist, industrial designer and engineer Arzens, then 45 years old, built the egg-shaped car for his personal use. Equipped with only a single pedal and a steering wheel, L'Oeuf signified the beginning of France's dominance in mini-cars following the war.



The Schramm Javelin, 1965 || B.J. Schramm
The Schramm Javelin was a single-seat light helicopter designed during the early 1960's by B.J. Schramm. The concept was designed to be very easy to fly, comprising few components, making it simple to disassemble for maintenance. The machine had a tubular steel structure with a formed aluminium body shell and was powered by a 100-horsepower powerboat engine. It first flew in August 1965, and Schramm subsequently redesigned the Javelin as the Scorpion, and he formed Rotorway Aircraft Inc. to market kits for this revised version. 250 of these helicopters were supposedly flying by 1970.



Cybernetic Walking Machine, 1965 || Ralph Mosher



The Walking Truck or Cybernetic Walking Machine was an experimental quadruped walking vehicle created by General Electric in 1965. It was designed by Ralph Mosher to help infantry carry equipment over rough terrain. The bizarre four-legged creation walked rather than drove. Further work on the pedipulator led to the creation of a similar walking vehicle called the Cybernetic Anthropomorphous Machine (CAM). A driver inside the CAM controlled the four legs, each of which was 4 metres long. The machine's back legs mimicked the movements of the driver's legs while its front legs mimicked the movement of the driver's arms.


  
Dynasphere, 1932 || Dr. J. H. Purves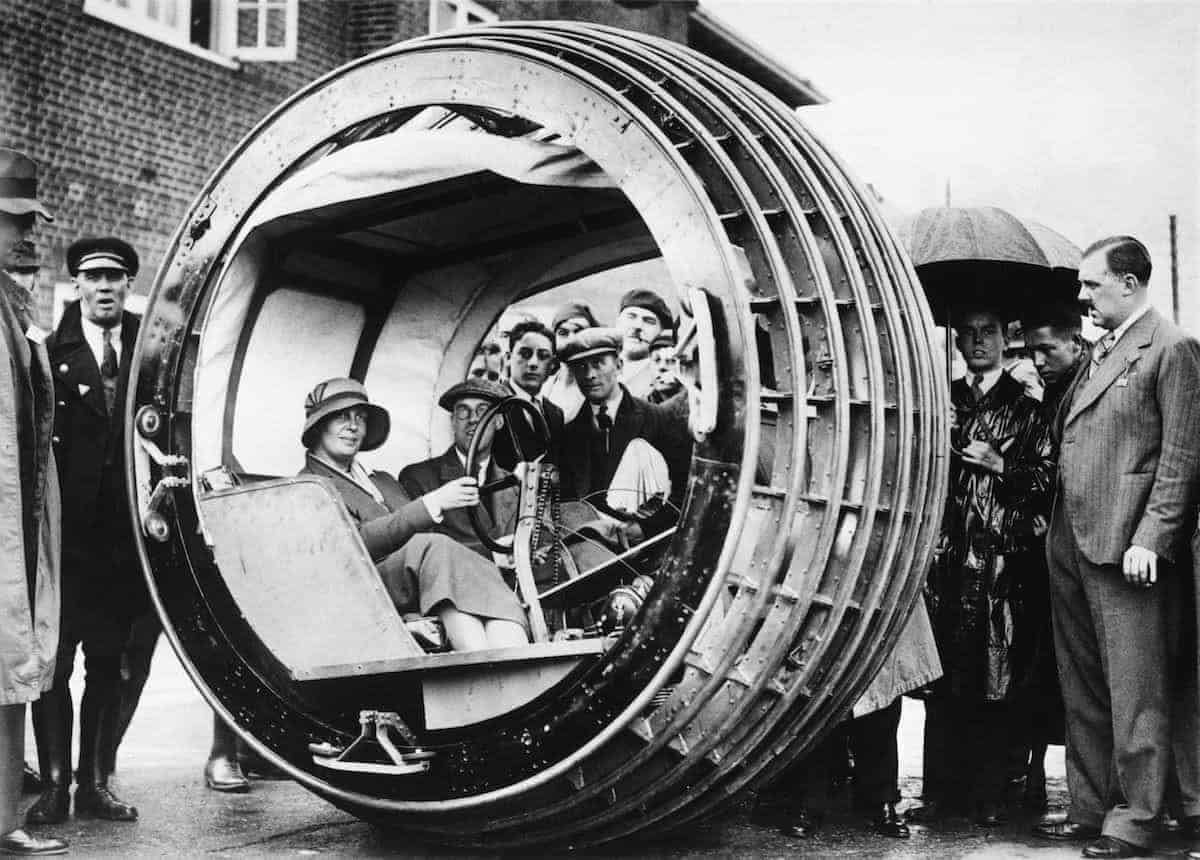 Invented in the early 1930s, this futuristic car featured a single wheel, forming the entire body of the vehicle. The Dynasphere, as inventor Dr. J. H. Purves named it, offered a cabin within the circumference of the wheel for the driver and passenger to sit. Inside the wheel, on either side, tracks run completely around. The motor is geared to the track so that, when the engine is started, the motor pulls the track toward it and so starts the wheel in motion. Purves made two prototypes: the larger one featured a gasoline motor capable of 2.5-horsepower, and the other ran on electricity.



Constantini Motor Skates, 1906 || M. Constantini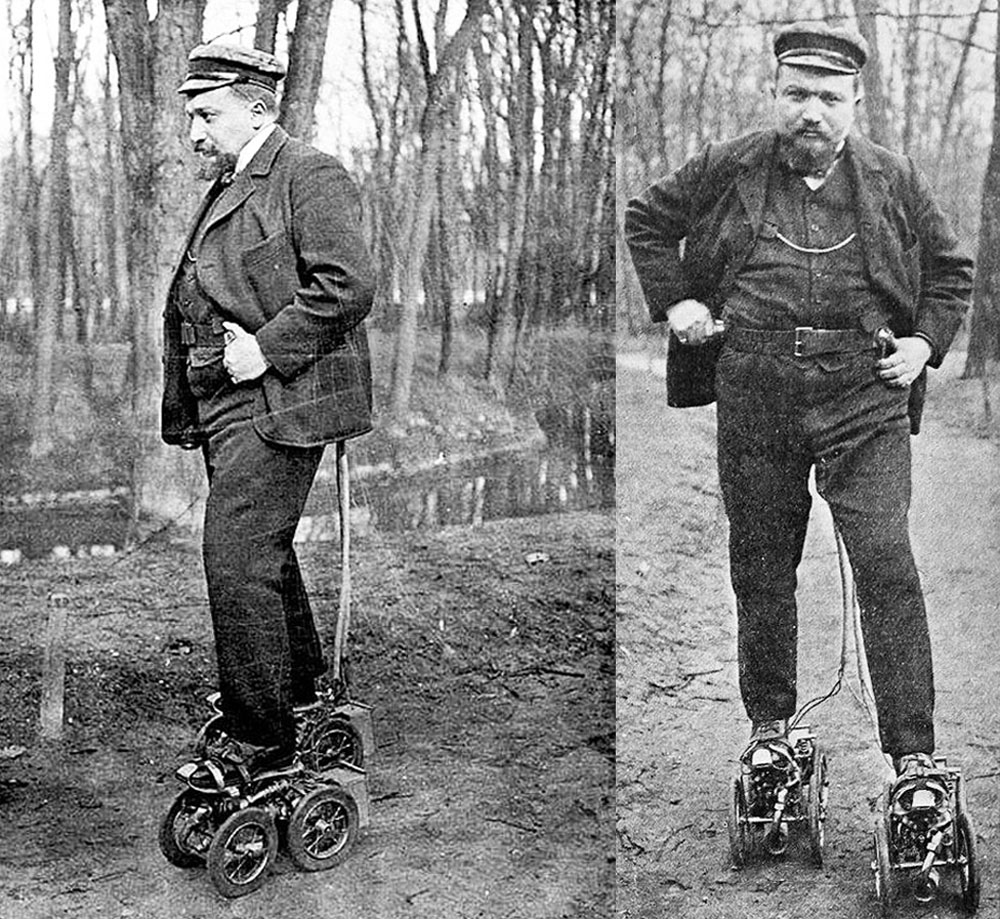 Constantini motor skates were invented in the early 20th century by M. Constantini. They looked and operated like normal roller skates except that each skate had a 1.5-horsepower engine, battery, fuel tank, and ignition. These small engines were connected to a belt worn around the rider's waist. The front of the belt contained the ignition to switch the engines on or off, while the back of the belt held a fuel tank that contained less than a gallon of gasoline. Unsurprisingly, Constantini's motor skates never entered mass production.



Feature image: Cybernetic Walking Machine, 1965 / All images via Pinterest