Interview: Chen Chen & Kai Williams Talk Rockhounding, Mass Production & Functioning During A Pandemic
New York-based Chen Chen and Kai Williams met while attending the Pratt Institute, going onto found their eponymous studio in 2011. The collaborative operation invents new techniques and materials, often diverting ubiquitous industrial supplies to unexpected applications. As Chen Chen & Kai Williams, the pair create a wide range of products from handmade collectible works to manufacturing specialty home goods carried by retailers around the world. The studio has presented work at the Venice Architecture Biennale, and past clients include the likes of the Whitney Museum, Gagosian, Heron Preston, and Mission Chinese Food. To learn more about Chen and Williams' practice, how they're handling the current pandemic, and what they are keen to explore next, Something Curated spoke with the duo.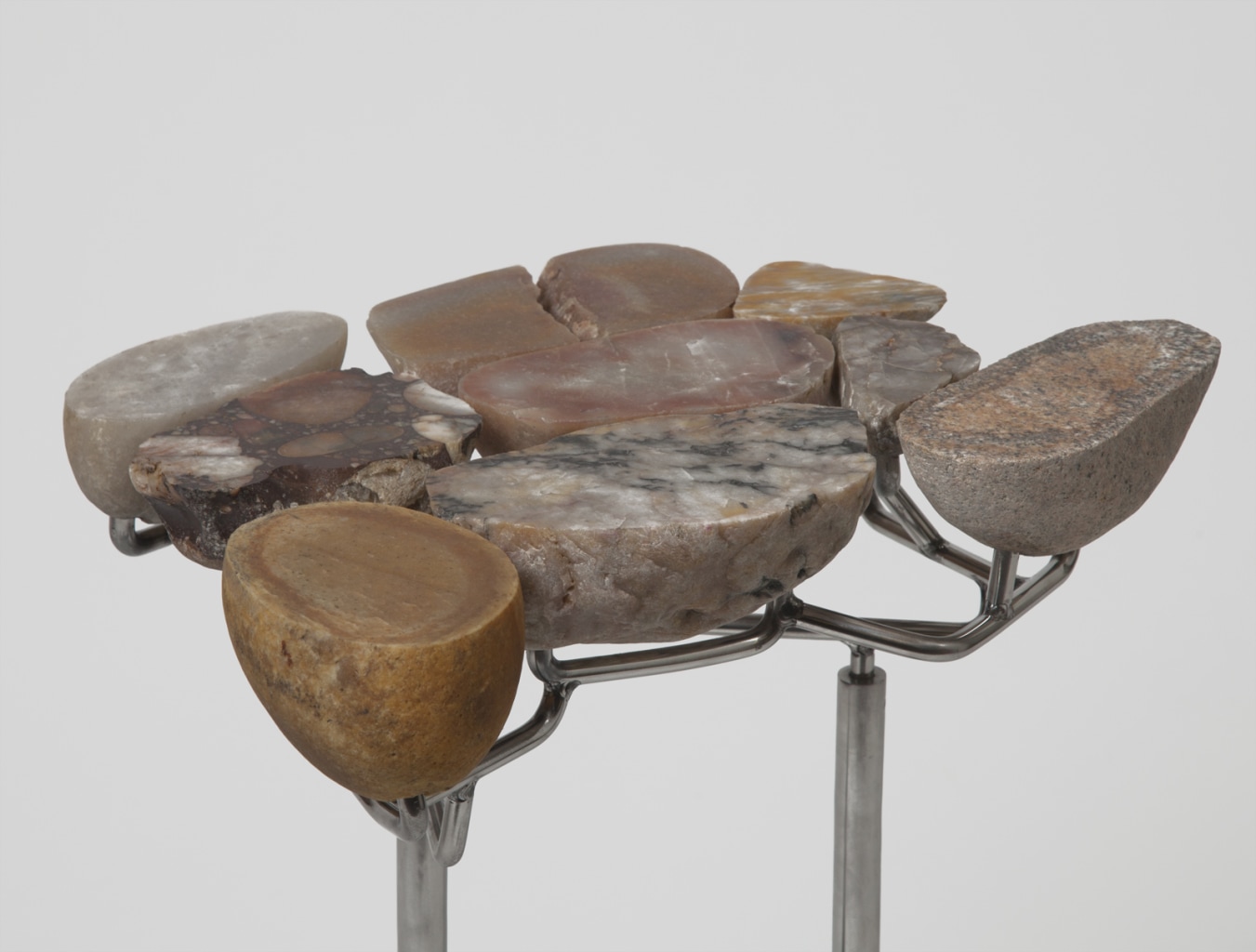 Something Curated: Can you give us some insight into your respective backgrounds; how did you enter this field?
Kai Williams: We both went to The Pratt Institute in Brooklyn for Industrial Design and I graduated in 2006 and Chen in 2007. There weren't many design jobs or an independent design scene. I was working for Tom Sachs as an artist assistant for a few years. Our studio name, Chen Chen & Kai Williams, reflects the beginning of our studio as an on-going collaboration rather than a brand.
Chen Chen: When we were in school, in America, there weren't many studio practice designers. And our education was very pointed to designing for industrial mass production. The most illustrative thing to me was that we could go to the ceramic department and take slip casting because it was "industrial" but not any kind of handwork because that is "craft". I think you see in our practice where although we are really studio practitioners, we have this vestigial desire to design for manufacturing in a way that designers even four years younger than us do not. It doesn't matter how beautiful a thing we hand make, there is an incomparable satisfaction to figuring out how to mass produce something.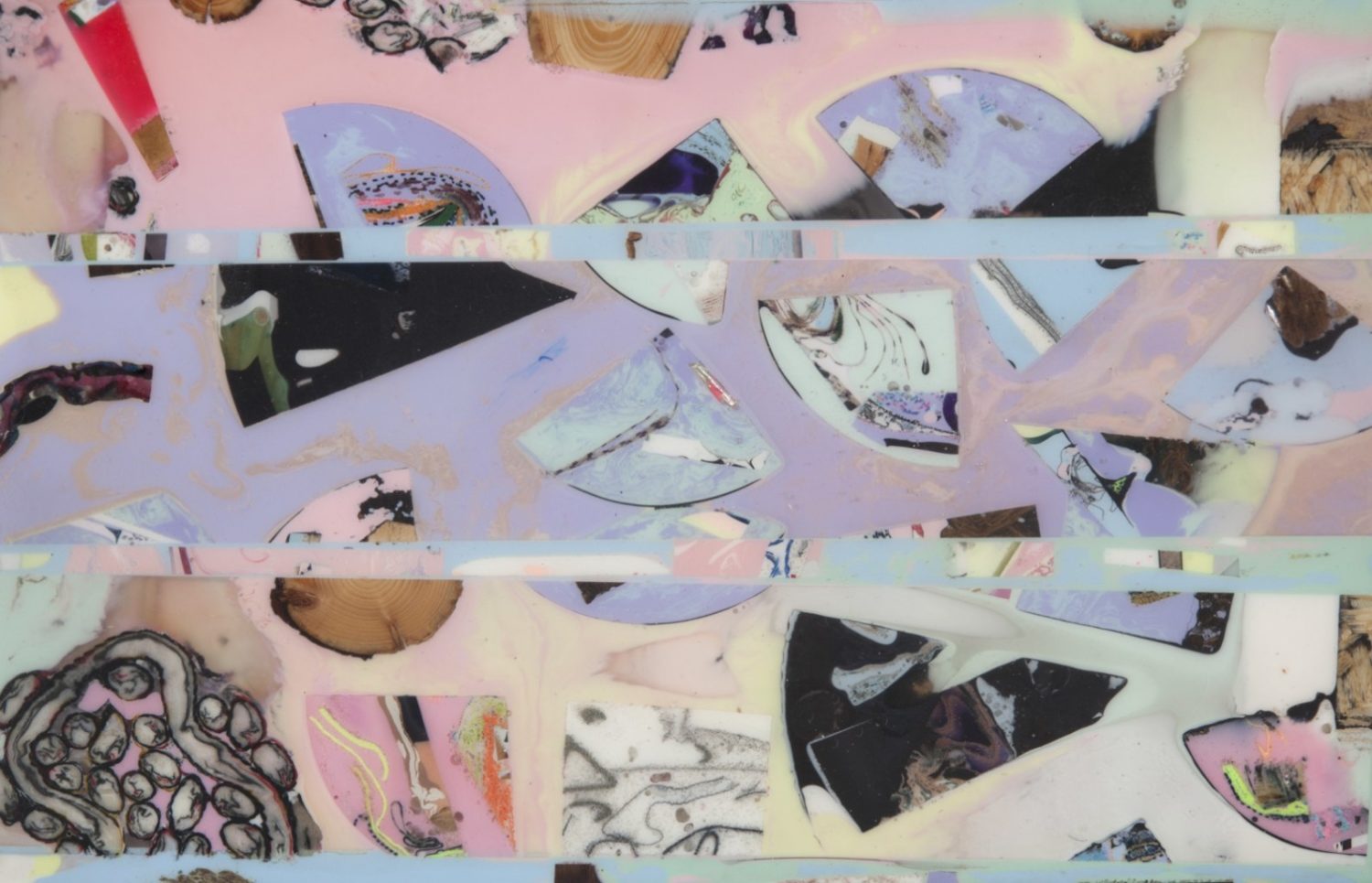 SC: What are you working on at present, and how is the pandemic affecting the way you're working?
KW: We are always trying to rethink our businesses. For the immediate future, we have stocked up on glass. Our studio is so packed with stones we could be cutting them for months.
CC: We are a pretty small company so in some ways there's not much buffer for the pandemic but in others there isn't a great deal of need for employees to come in. Kai and I have always worked more independently with the other giving distanced reviews and not both on something at the same time so in that way this isn't such a different circumstance.
SC: How would you describe your collaborative dynamic?
KW: We both work on all things, but generally Chen takes on glass and stone work and client facing things. I do metal work electrical and production facing things. The Geology Collection is a great collaboration as it involves both metal and stone.
CC: You can say the same thing in your head all day and that's normal but if you say the same thing aloud to someone over and over, that's weird. Having someone to bounce ideas off of is a great way to work through all your terrible ideas and make sure they never see the light of day.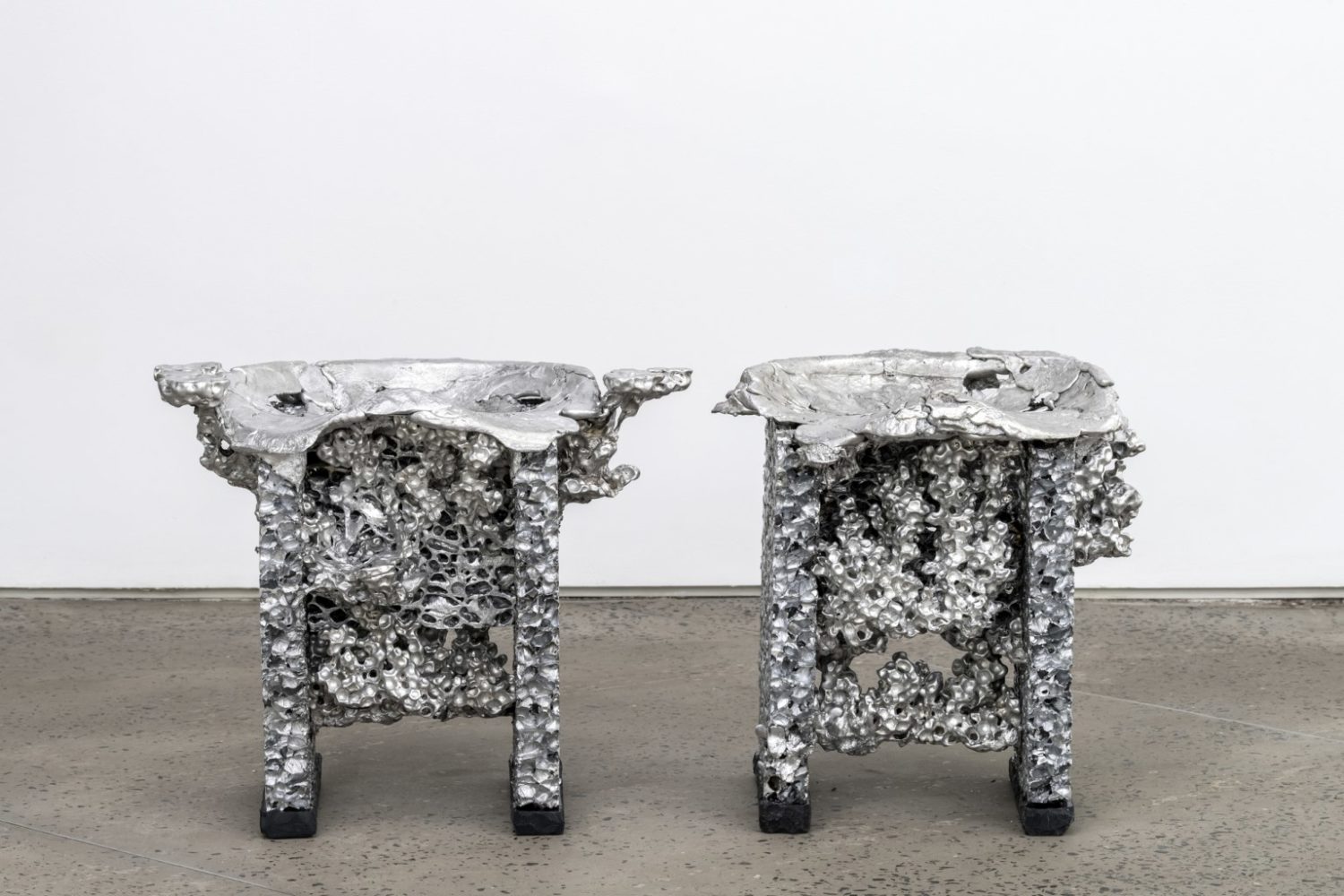 SC: Can you tell us about the thinking behind your incredible Geology pieces?
KW: It started out with amateur rockhounding. Most people collect rocks; we wanted to do something with ours. Initially we were cutting them on a contractors tile saw but have gradually gotten fancier tools. The rocks are variously found, donated, or purchased from landscaping companies, but generally are not valuable in the traditional sense. Often they look totally boring on the outside but are beautiful within.
CC: Often we're asked about hobbies. We're lucky enough that anything that we are interested in gets turned into our work. Since we designed our Metamorphic Rock Bookends in 2011, we've been trying to think of ways to use stones that are outside of normal furniture making because they are either too small, or too irregular to systematise in manufacturing. It takes more labour and sensitivity to take those stones to a finished state.
SC: Do you recognise an ethos or sensibility that tethers the various strands of your diverse practice?
KW: A love of rules and process, and a love of materials. If the process is exciting to us, then our job is to explain it to the viewer. The excitement will transfer.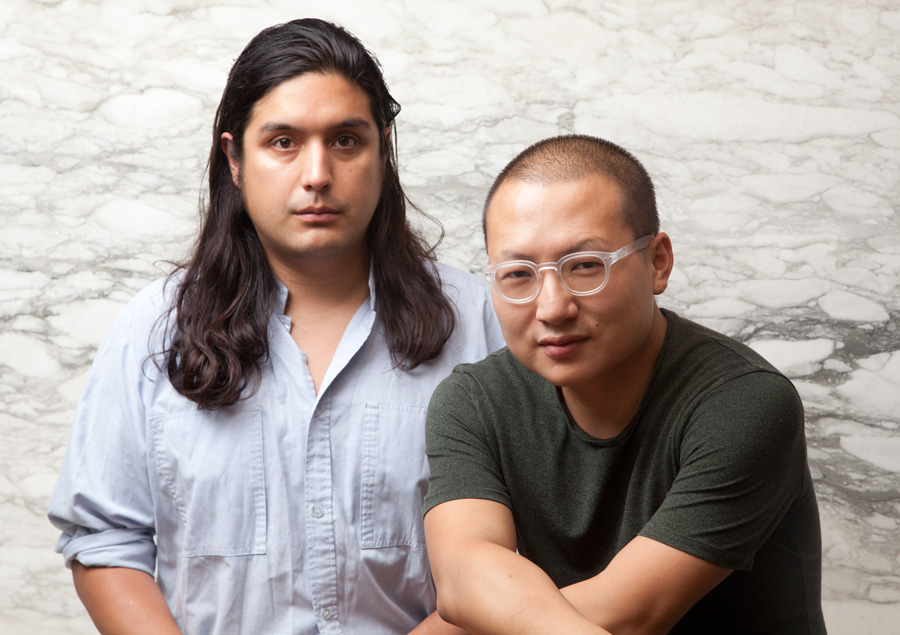 CC: Form follows process. We have a diverse aesthetic output but each thing is made in the way that it wants to be made. We don't fight the material, we allow it to become what it wants to be. Good design is lazy.
SC: Are there any particular materials or processes that you're especially enjoying utilising right now?
KW: There is a stock of stuff that I have bought in the past. Maybe Covid will provide an opportunity to play with them. In particular I have some Gilsonite, which is a form of bitumen and the base ingredient for the Model T paint. A lot of rocks, an airbag, alfalfa hay and 10 lbs of glass microspheres.
CC: The silver we use to put on our Geology Transition Mirrors is very satisfying to use. It's one of the many processes we employ where the making is more beautiful than the final product. We mix a silver solution that we pour onto a clear piece of glass. The chemical reaction of depositing silver on glass takes five minutes and in those five minutes you can watch the clear solution turn dark and globules of silver float around on the surface. It's very beautiful.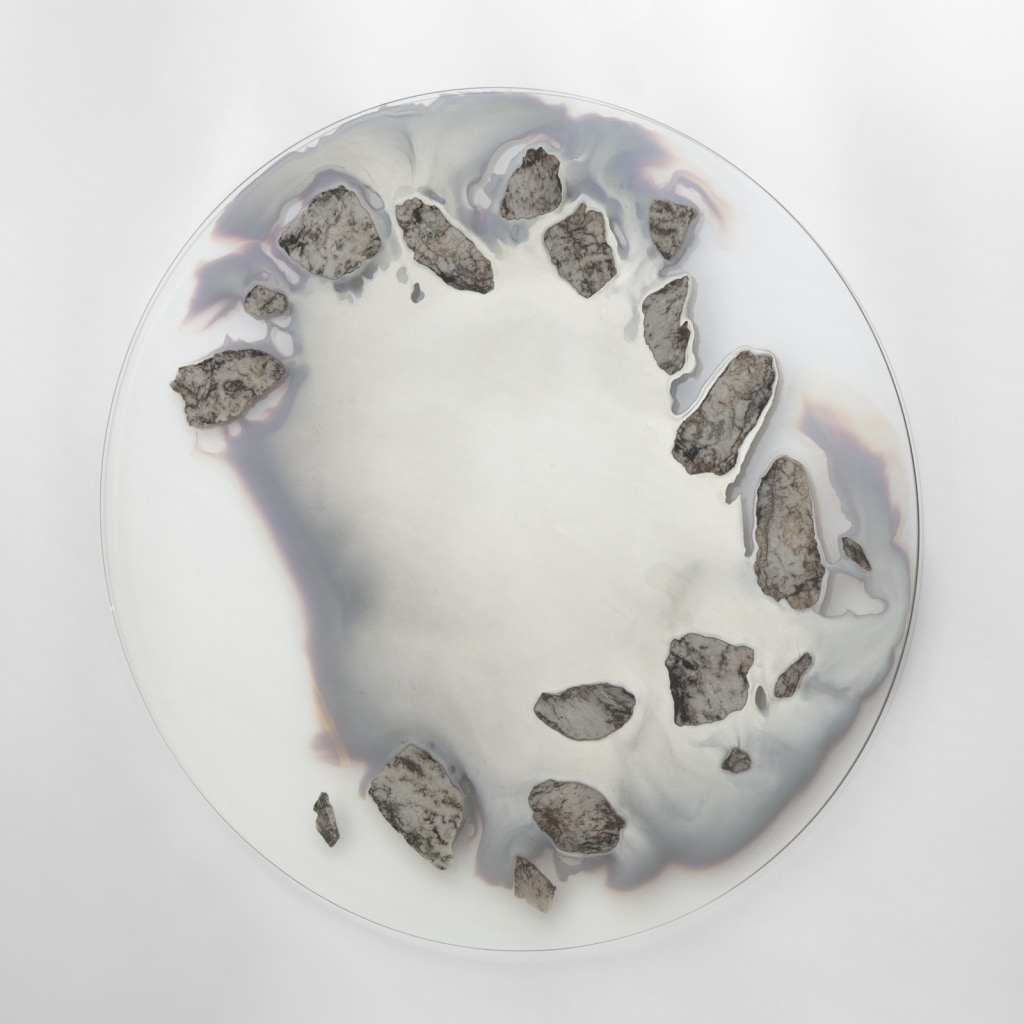 SC: What do you want to learn more about?
KW: We got pretty deep into barrel making a few years ago. There are a lot of crafts that have been forgotten or made useless. Before cardboard, everything came in a barrel. Cardboard was succeeded by plastic bags, which we loved figuring out a way to use – we did a project using them in 2018. Now we're entering into the post plastic bag era.
CC: We were trained as generalists. Everything we do, all the materials we've used, I'd love to have more time to get deeper into all of them. We always think about the natural way things are formed, simple inputs, complex outputs. I'd like to refine a lot of the things we do into more elegant expressions of their nature.



Interview by Keshav Anand / Feature image: Geology, 2017 (Available via The Future Perfect)