Interview: The Story Behind Fashion East Designer Ancuta Sarca's Hybrid Trainer Heels
Ancuta Sarca is the Romanian-born, London-based designer who has gained international recognition for her up-cycled trainer and vintage heel hybrid footwear. An advocate for sustainable fashion, Sarca studied in Romania and moved to London to gain professional experience before venturing out on her own. She made her debut at London Fashion Week Spring/Summer 2020 with a footwear presentation as part of Fashion East, and her limited edition capsule collection with retailer LN-CC sold out within an hour soon after. Her new work will be available from Browns, LN-CC, Joyce Hong Kong and more soon. To learn more about Sarca's hybrid creations, how she's handling the lockdown, and what she has planned next, Something Curated spoke with the designer.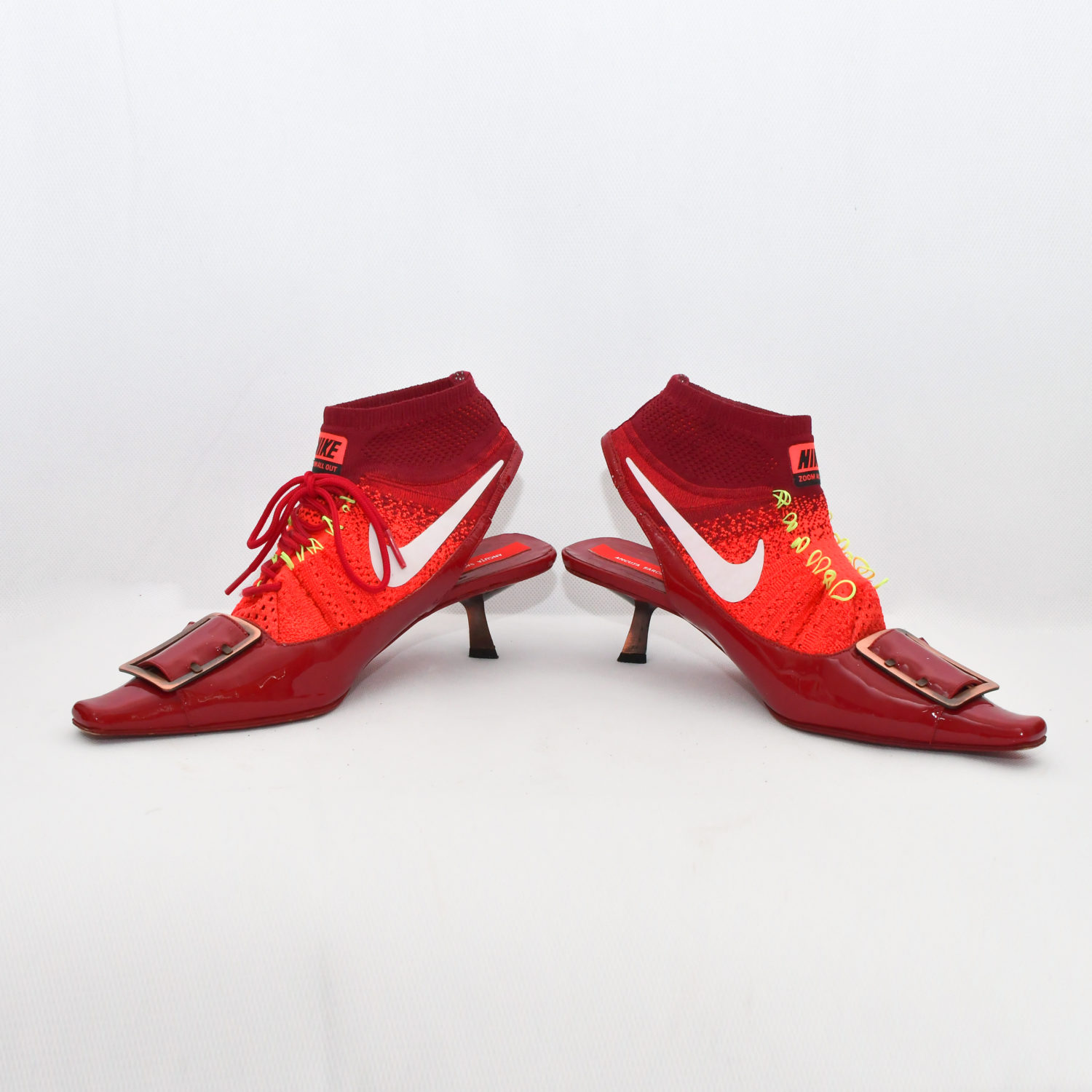 Something Curated: Can you give us some insight into your background; how did you enter this field?
Ancuta Sarca: I studied BA and MA Fashion Womenswear at the University of Art and Design of Cluj-Napoca, Romania. During my studies I did an internship in London at Meadham Kirchhoff and after graduation I got a job at Ashish as Assistant Designer where I worked for about 3 years, and afterwards I started my own brand.
SC: What are you working on at present, and how is the pandemic affecting the way you're operating?
AS: At the moment I am working on sorting out the production. The plans that we had for this season got cancelled or postponed so I am in the middle of finding new solutions to produce.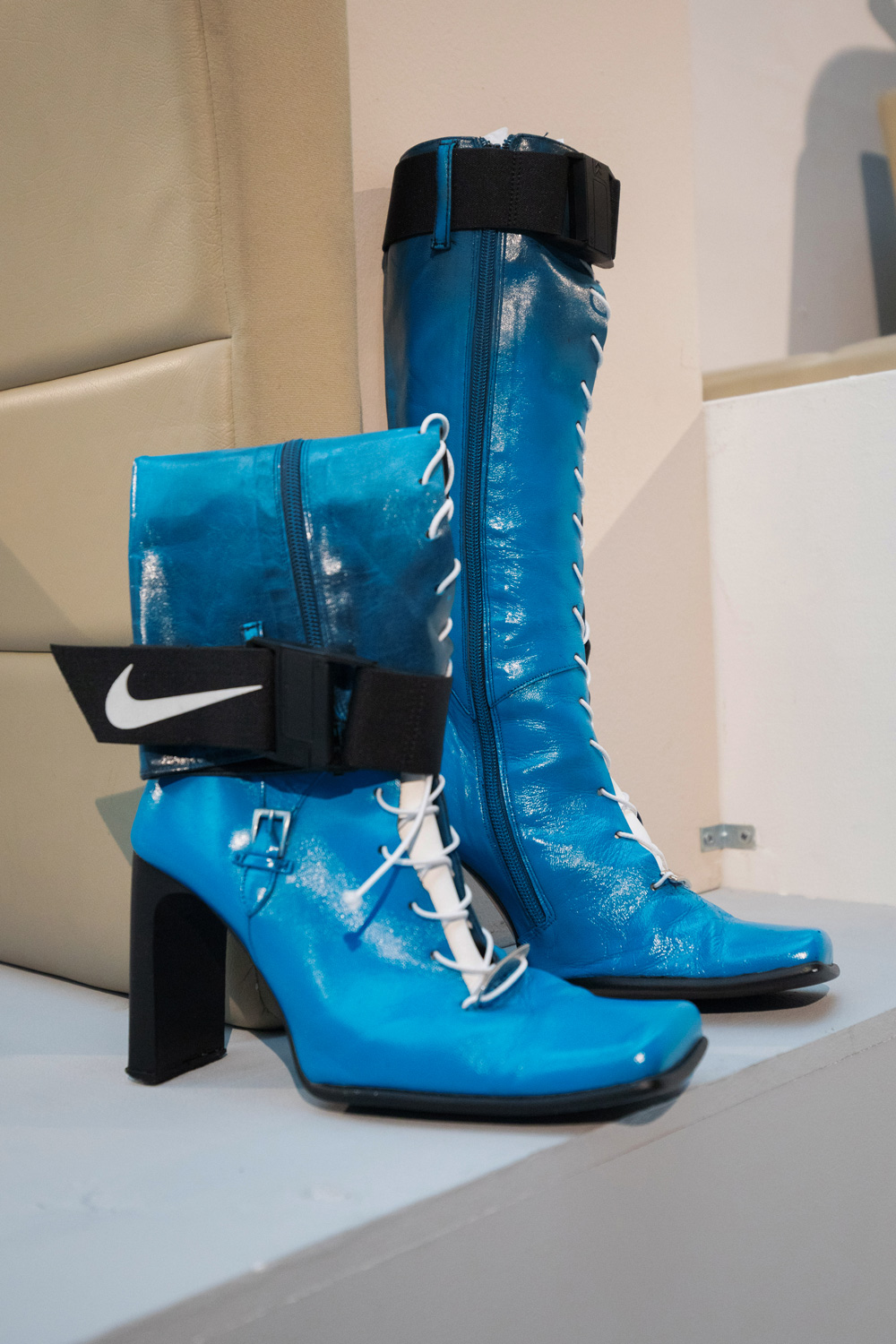 SC: How did your experiences at Meadham Kirchhoff and Ashish influence your approach to starting your own label?
AS: Working for other brands definitely helped me learn and develop my skills as a designer and entrepreneur. I don't know if it had a direct influence but it definitely shaped my approach and the way I work.
SC: What interests you in the idea of the hybrid, bringing together seemingly disparate existing elements to create something new?
AS: I like how different the two elements are and I like the clash of these when brought together; I think it's unexpected and it's also challenging for me as a designer to make them look good together.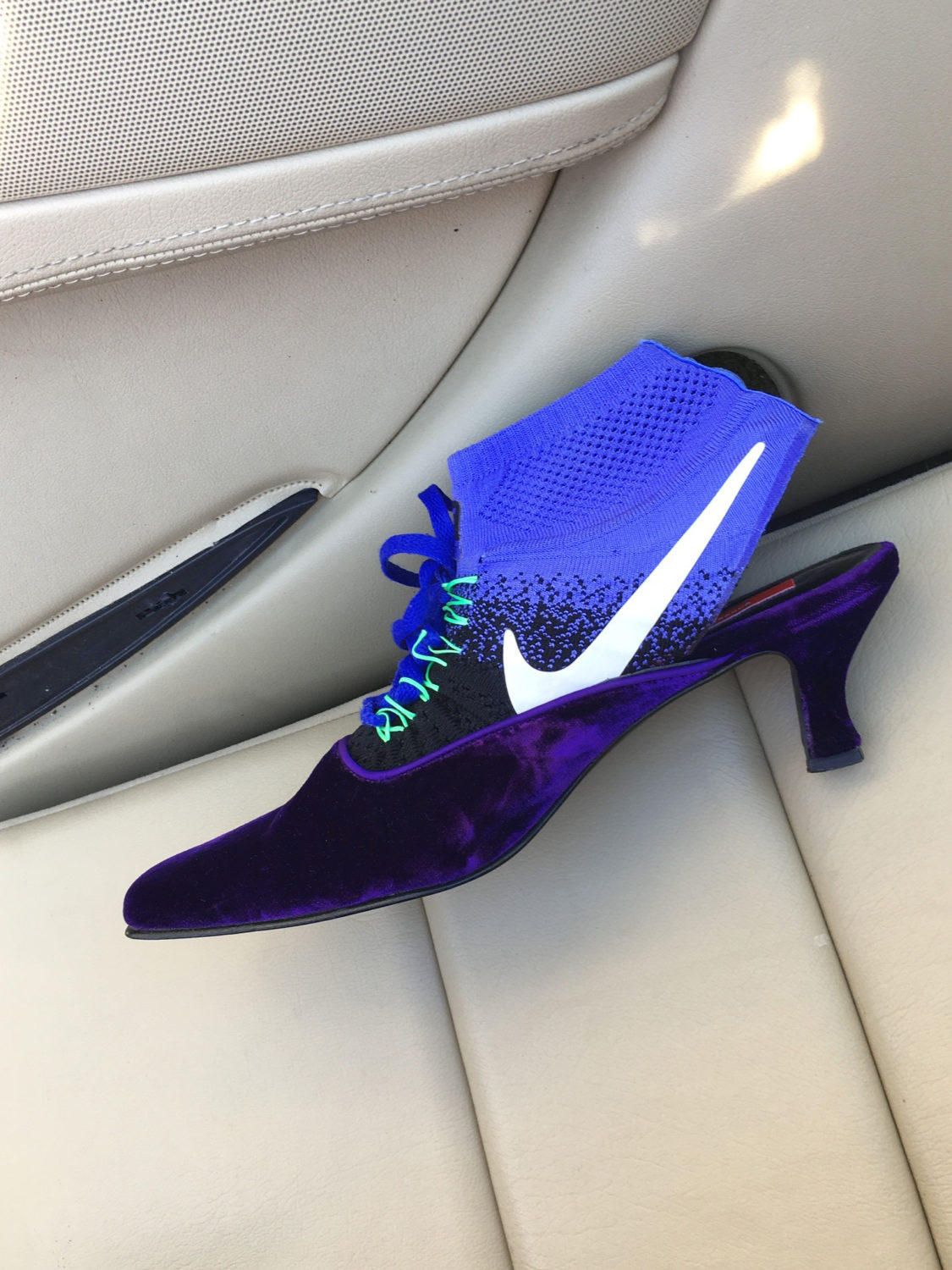 SC: Why is it important for you to work with old shoes?
AS: Not all of the shoes I work with are old. Some of them are deadstock trainers that didn't sell in stores anymore, or some of them I find on eBay, so basically they are just shoes people don't want anymore, or people don't want to buy them anymore. It is really important for me to make sure they get to be used again and don't go to waste.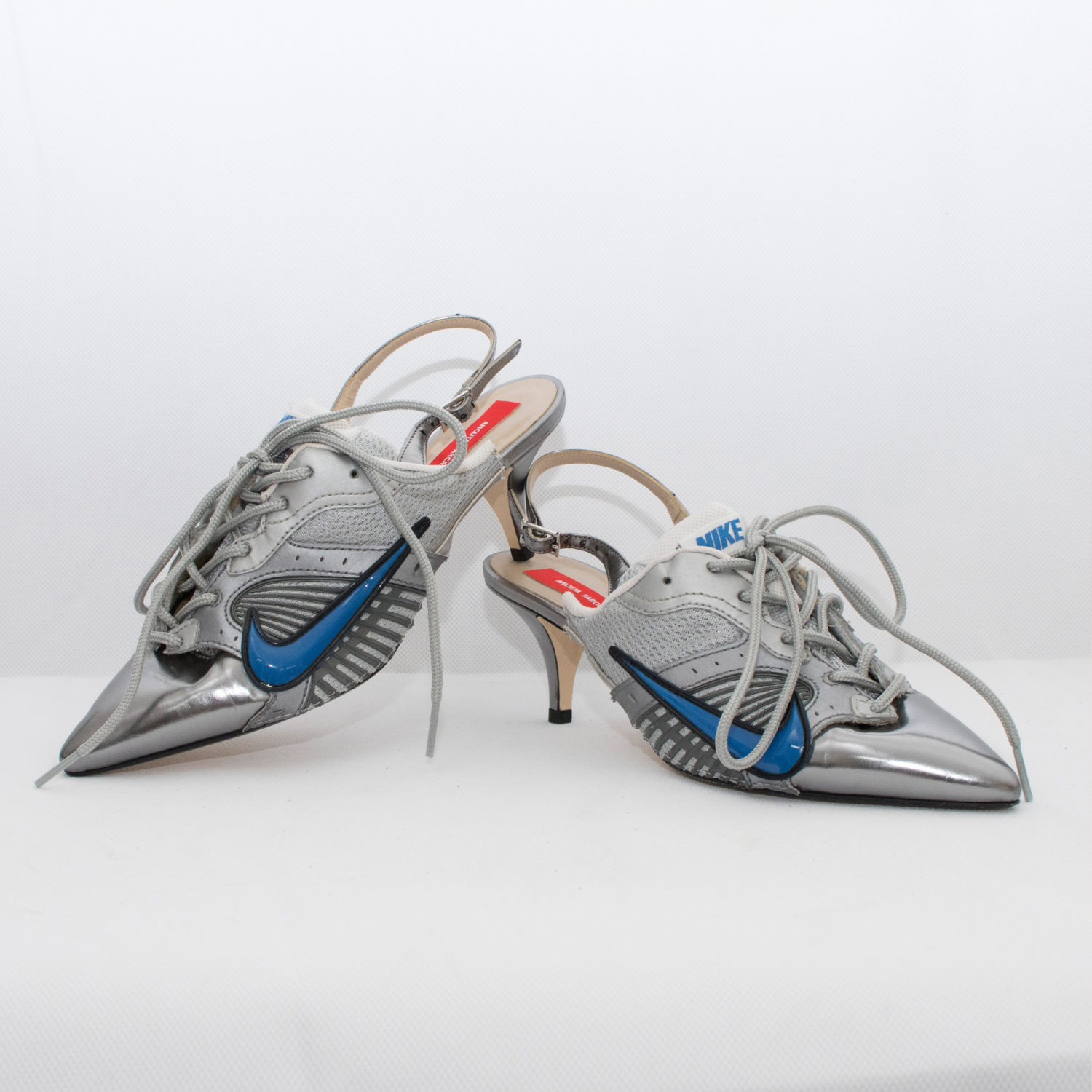 SC: The kitten heel has quickly become your signature – what is the attraction to this shape?
AS: I used to wear kitten heels quite a lot in the past and I still do it now, so it's part of my personal style as well. To me, they represent maybe the most feminine shoes ever: feminine not in the soft or fragile way but in the strong way. Personally, I always loved Nike's aesthetics but at the same time I always associated it with menswear or masculine shoes, so the idea behind this was to reuse my old shoes and feminise the trainers by pushing the boundaries of what they can become.
SC: What do you want to learn more about?
AS: I want to learn more about how I can still continue to do what I do, but in a way that doesn't affect the environment or the people that work with me, and to find new sustainable ways of producing.



Images courtesy Ancuta Sarca