How Marfa Became A Contemporary Art Mecca
Founded in the early 1880s as a railroad water stop, Marfa is a tiny city in the high desert of the Trans-Pecos in far West Texas. After close to a century of relative obscurity, Marfa became home to the acclaimed minimalist artist Donald Judd, who left New York City in the 1970s in search of more space to create and display work. This seminal move was the beginning of Marfa's transformation into a contemporary tourist destination and a major centre for minimalist art. Judd first travelled to the city in 1971. "I wanted to be in the southwest of the United States and be near Mexico, and also to have room for large permanent installations of my work as well as room to install work by other artists," he noted in his book Donald Judd Writings.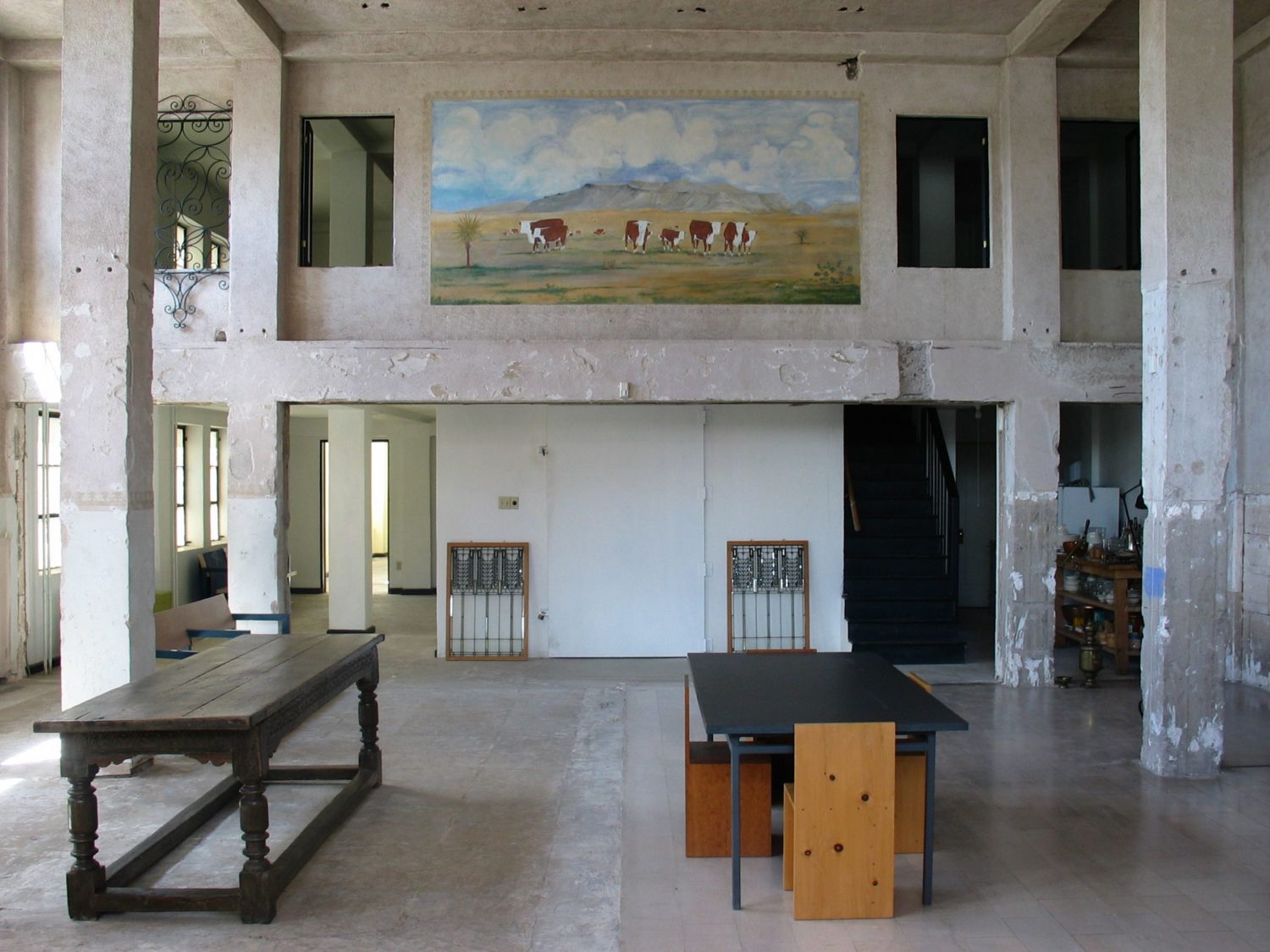 With financial support from the DIA Foundation, Judd obtained an entire military base, and until his passing in 1994, fervently filled the imposing site with art, including light installations by Dan Flavin, sculptures by John Chamberlain, and his own signature stacked works, a hundred of which, forged from aluminium, remain untouched in two old brick artillery sheds, installed neatly in precise rows. Judd wrote in the foundation's first catalogue in 1987, "It takes a great deal of time and thought to install work carefully. This should not always be thrown away. Most art is fragile and some should be placed and never moved again. Somewhere a portion of contemporary art has to exist as an example of what the art and its context were meant to be. Somewhere, just as the platinum iridium meter guarantees the tape measure, a strict measure must exist for the art of this time and place."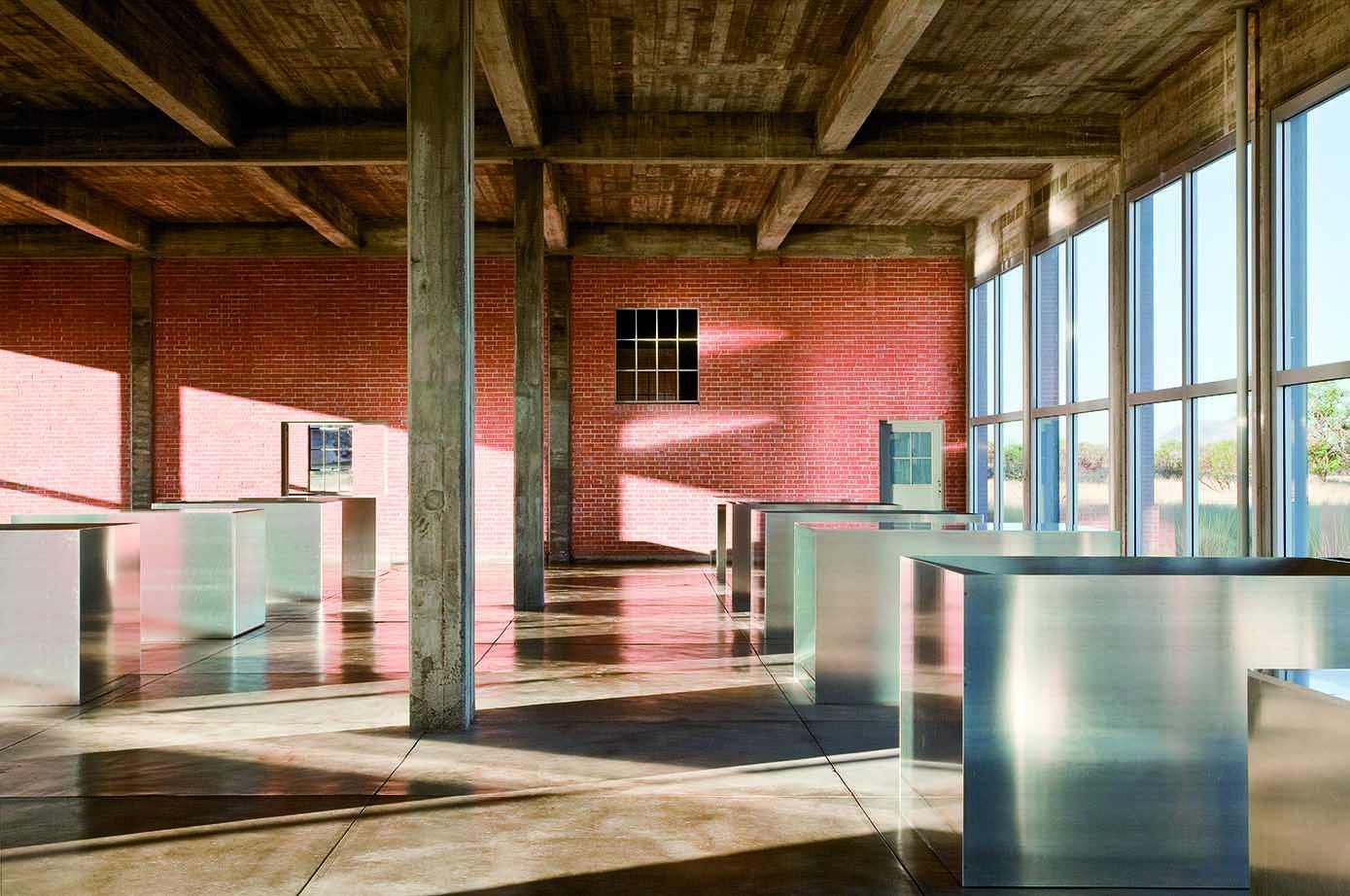 Today, The Chinati Foundation runs all 400 acres of Judd's site, attracting upwards of 50,000 visitors annually. Marfa's global cultural capital continued to inflate with the installation of a bizarre, stand-alone Prada store, seemingly plonked in the middle of nowhere. Created in 2005, the supposed retail space is actually a sculpture by Elmgreen & Dragset, impersonating a single-room Prada shop with a white stucco exterior, built beside the road on a dusty plot of land, enclosed on three sides by a fence. At nighttime, a soft light diffuses from the shelves of shoes at the back, illuminating the handbags displayed at the shop's front. There is no operative door, preventing entering or exiting the space, but that hasn't deterred the hoards of visitors making their pilgrimage to the endlessly photographed artwork.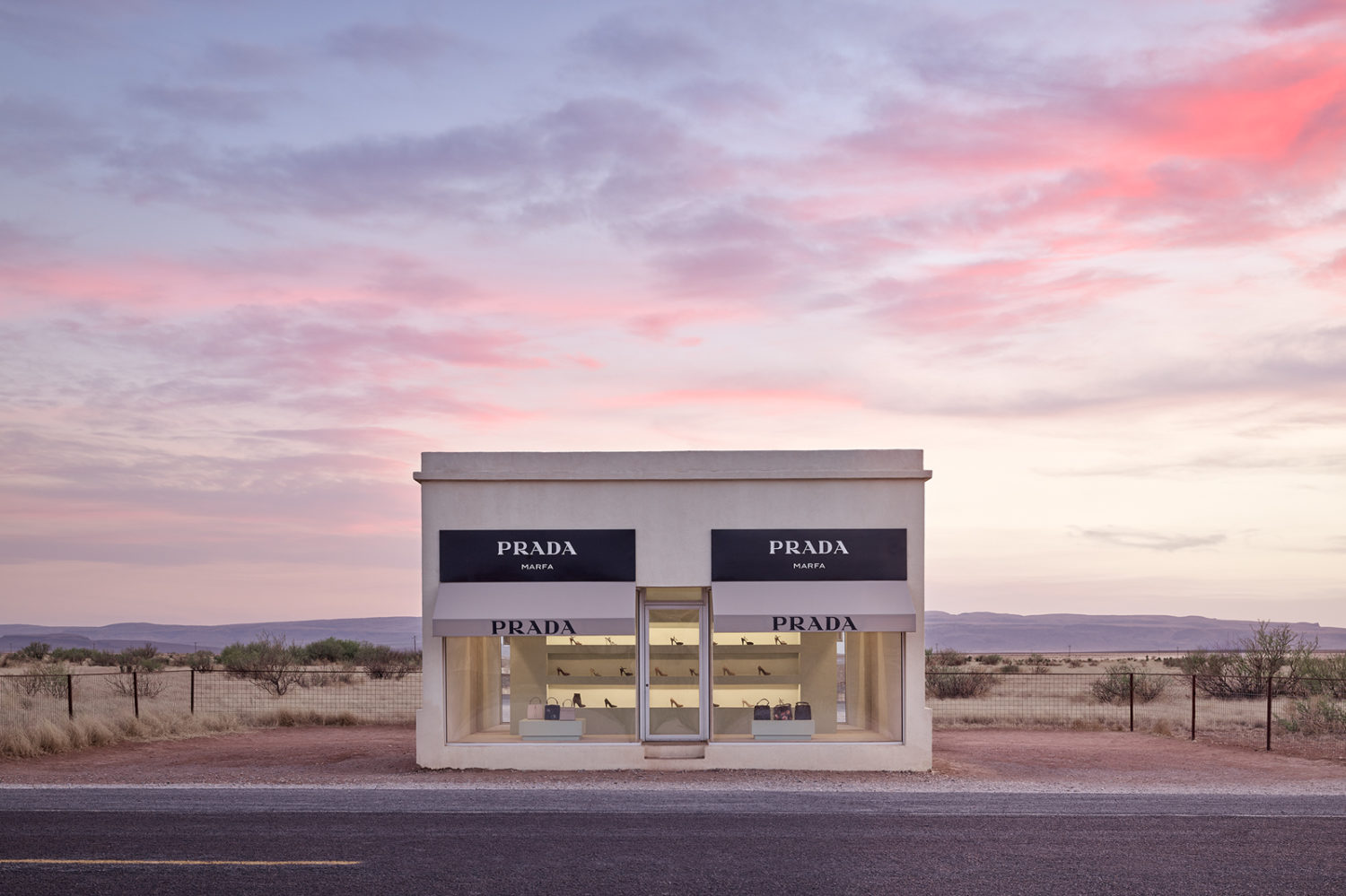 The combination of Marfa's aesthetic sensibility, remote location, intriguing community and relaxed pace, creates a unique centre, continuing to attract new cultural initiatives and visitors alike, with no intimation of stopping. Among those enriching the diverse offering is the Lannan Foundation, whose residency programme has brought some 400 novelists, poets, playwrights and activists to the city over the past two decades, including Pulitzer Prize winners Colson Whitehead, Forrest Gander and Tyehimba Jess. Marfa's music festivals too, including the Trans-Pecos and Marfa Myths, have hosted eminent names like Sonic Youth, Robert Plant, and Lyle Lovett, and more recently, native Texan Solange staged a spectacular outdoor performance piece, Scales, among Judd's concrete works.
This spring, New York's Museum of Modern Art was set to host the first major US retrospective dedicated to Donald Judd in over three decades, planned to run until 11 July 2020. Given present circumstances, the show is now largely discoverable online.



Feature image: Donald Judd's art studio on West Oak Street, Marfa (via Pinterest)