5 Spectacular Pieces Of Artist-Conceived Jewellery From The 20th Century
Though the histories of jewellery-making and art have long been intertwined, the 20th century marked a peak in these largely distinct fields finding a prolific overlap. Creating miniature and functional artworks presented many artists with an opportunity to challenge their practical abilities and experiment with new materials. In recent years, these pieces have become a popular feature of the art market with prominent sales taking place at auction houses across the globe. Highlighting five remarkable pieces of artist-conceived jewellery, Something Curated takes a closer look at the stories behind these fascinating wearable works.



Untitled Necklace, 1940 || Alexander Calder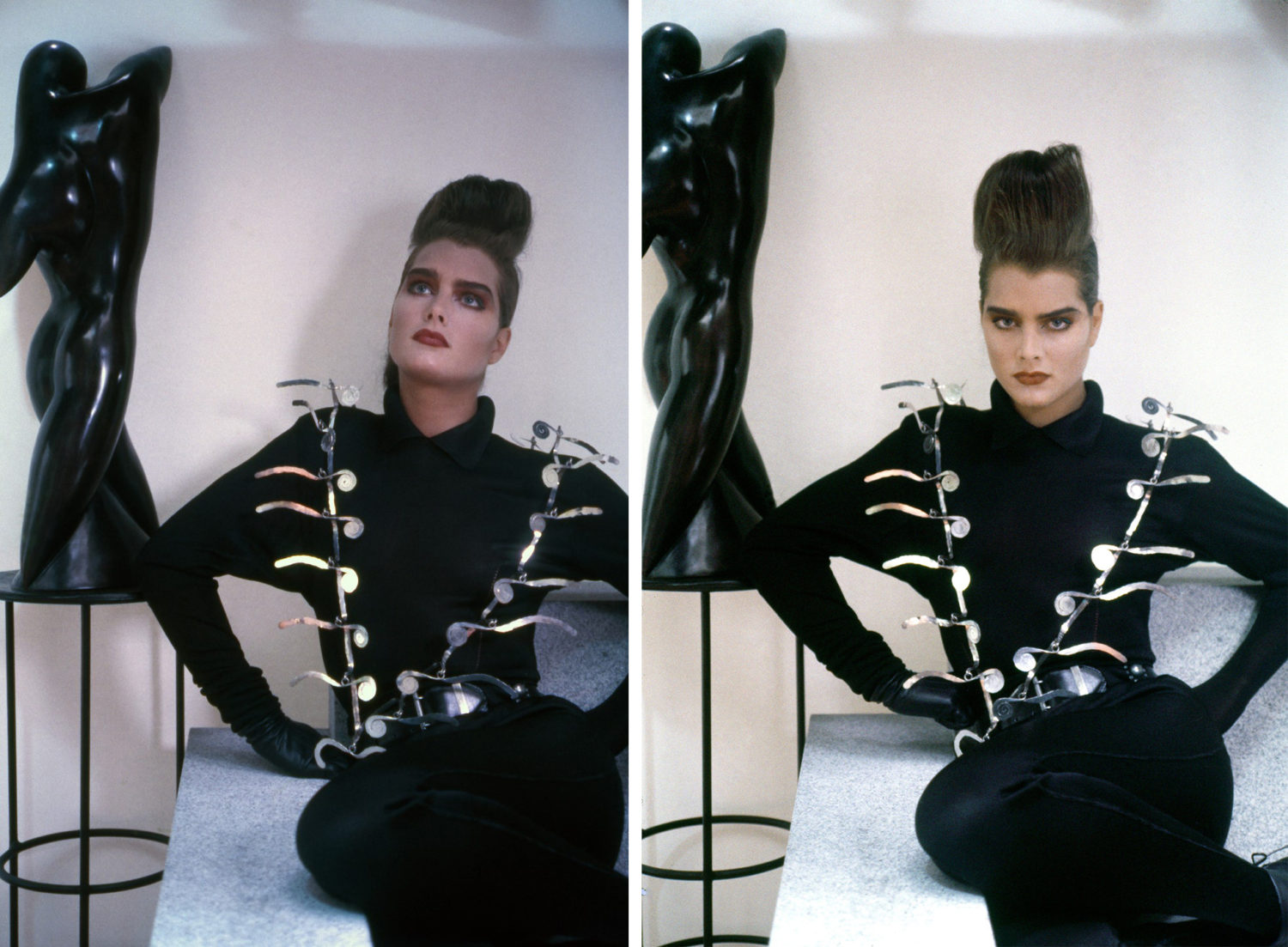 Alexander Calder had a preference for modest and found materials over precious ones, exemplified by his use of bronze and silver over gold, and pebbles and glass over diamonds and gemstones. The artist hammered and bent metals into rebellious zigzags, swirls and spirals, tethered with wire by hand, rather than using a soldering iron. He had first started making pieces for his sister's dolls when he was a child, and later, in the 1930s, for his wife. His DIY approach soon became popular with many eminent women of the time, earning fans such as Peggy Guggenheim, Georgia O'Keeffe and Anjelica Huston.



Le Grand Faune Pendant, 1973 || François Hugo after Pablo Picasso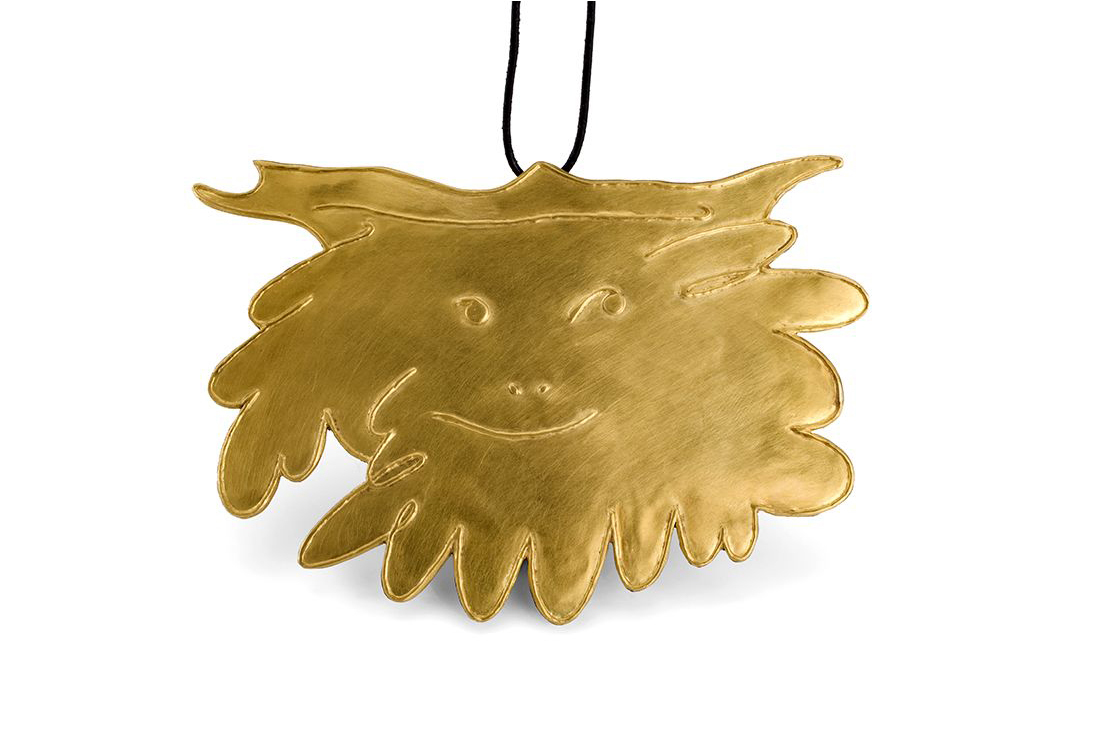 In the 1950s, Pablo Picasso began collaborating with celebrated goldsmith François Hugo. Together, over many years, the pair created a series of illustrative pieces crafted entirely in gold. Much to Hugo's disappointment, Picasso initially declined to sell these works for profit and instead kept them for his private collection. However, after close to a decade, Picasso gave in to Hugo's persistence and in 1967 authorised him to make a small, numbered edition of each for sale. They were not sold publicly but rather dispatched to their respective buyers, attracting almost no publicity and making them extra rare.



Necklace (Wool), 1962 || Yayoi Kusama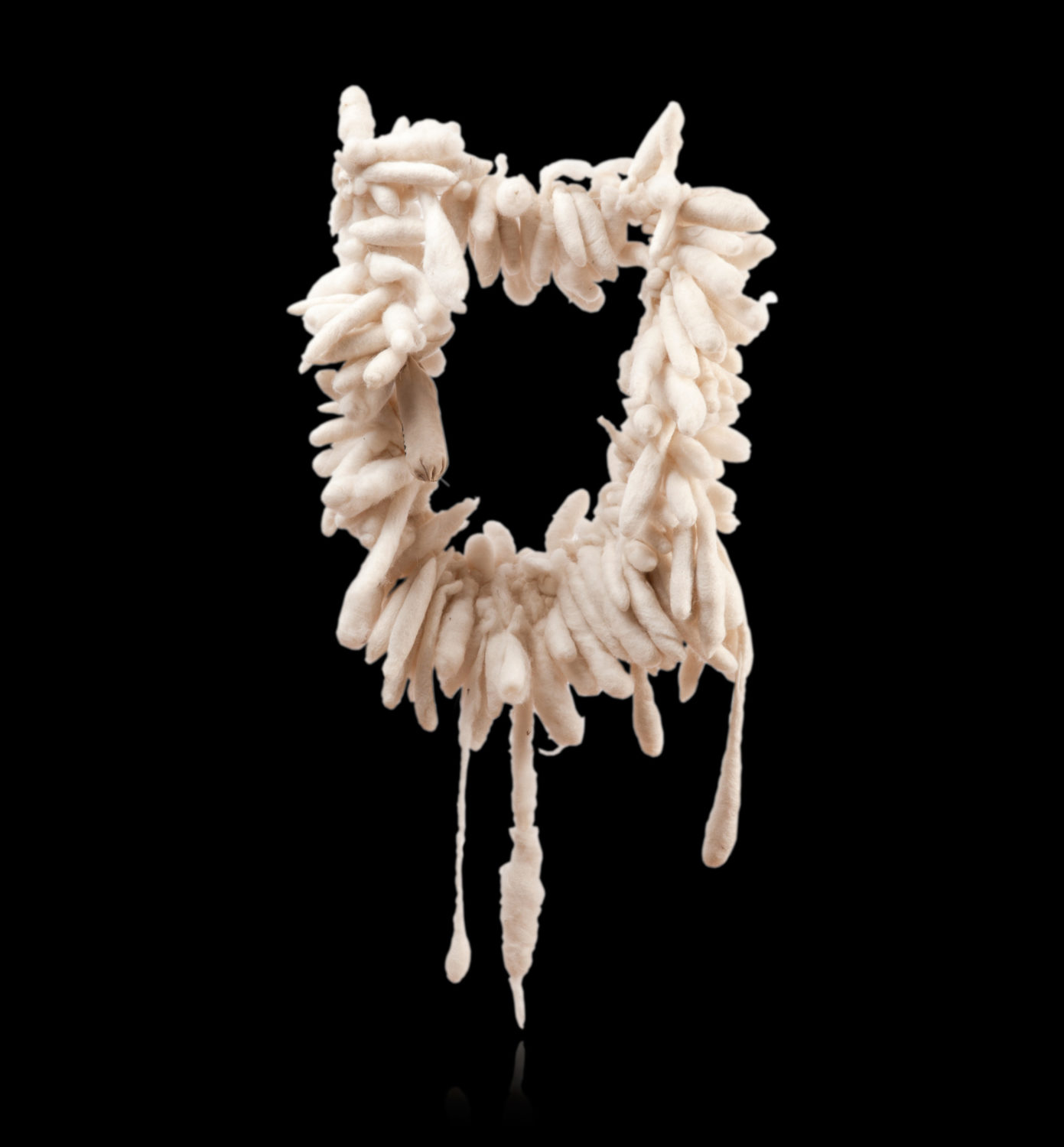 Painter, sculptor, filmmaker, and performer Yayoi Kusama has earned a reputation as a provocative and avant-garde artist, best known for her works featuring repeating motifs and psychedelic imagery that evoke themes of psychology, feminism, obsession, sex, creation, destruction, and intense self-reflection. Kusama was born in Matsumoto City, Japan and began painting at the age of 10, as a means of escaping a childhood of neglect and expressing her early experiences with hallucinogenic visions. Expanding on her extensive sculptural practice, this unusual wool necklace was created by the artist in the early 60s.



Fur Ring, 1978 || Meret Oppenheim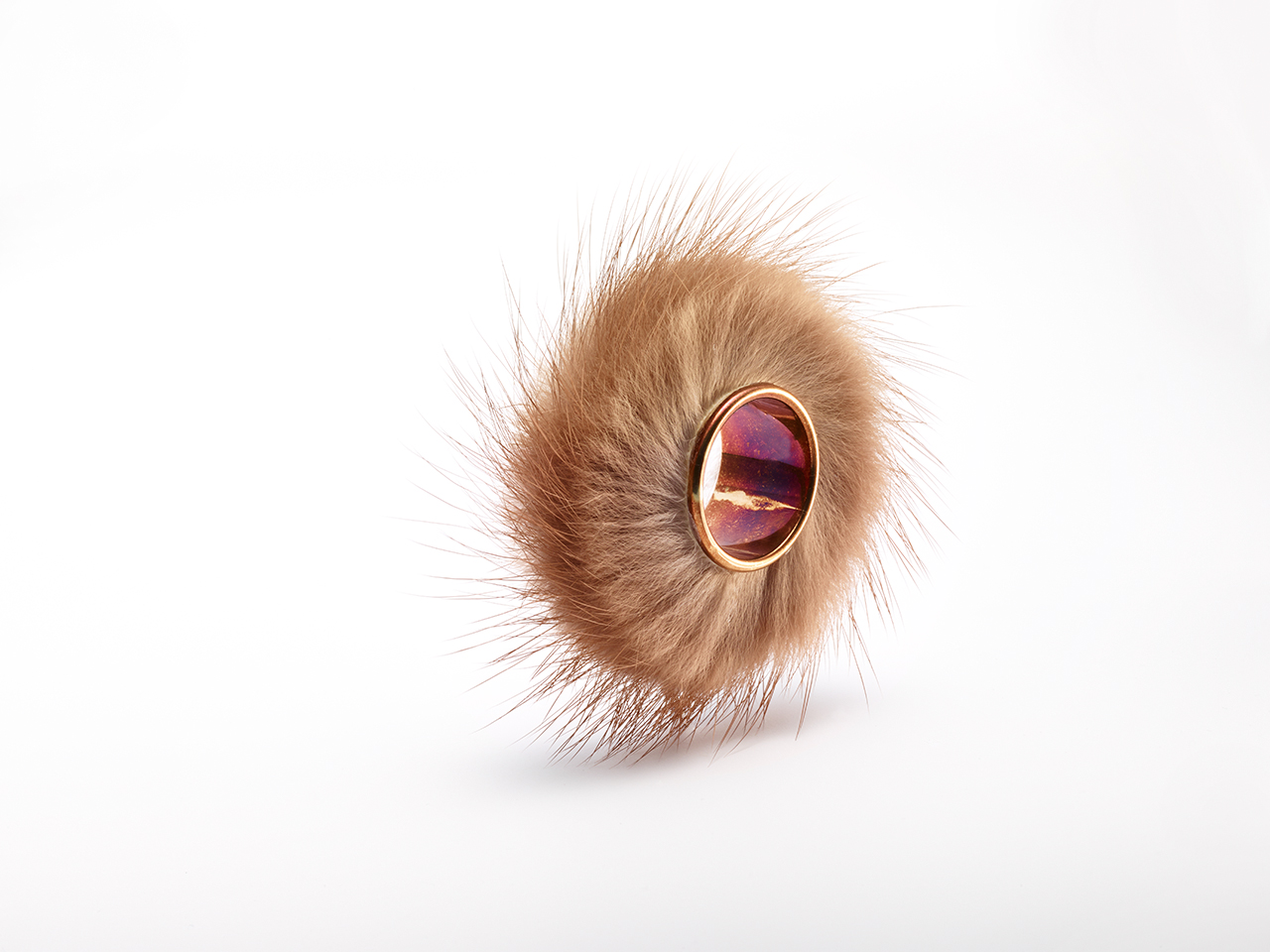 In addition to her fur bracelet of the 1930s, which led to the artist's most famous works including a fur-covered cup, saucer and spoon, Meret Oppenheim also produced a similar fur ring in 1978. Like the bracelet, this ring brings about an unexpected juxtaposition of materials. She boldly explored the haptic qualities, sensual connotations, and potential absurdity of these combinations. The ring demonstrates both her ludic creativity and her penetrating awareness of women's "decorative" role in society, a role she frequently challenged through such subversive pieces.



Telephone Ear Clips, 1949 || Salvador Dalí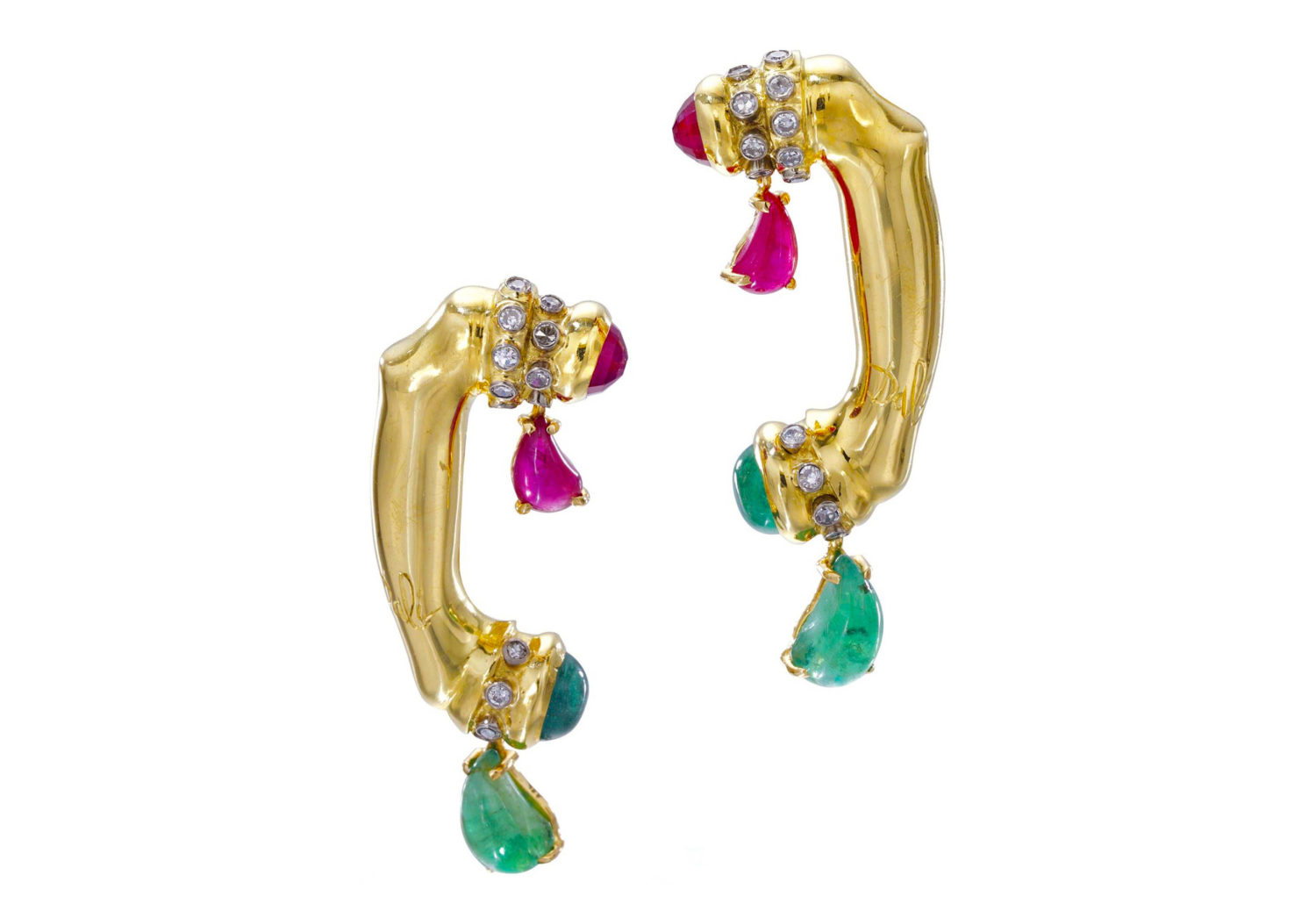 Salvador Dalí's talents stretched far beyond his gifts as a painter and draughtsman, encompassing film, sculpture, poetry, photography and theatre, often in collaboration with other artists. Dalí's exquisite jewels capture the imagination with technical virtuosity and opulent whimsy. His collaboration with the jeweller Fulco di Verdura in 1941, and his later contract with the Argentinian jeweller, Carlos Alemany, were prolific, producing 40 jewels between 1941-1970. These inspired earrings are formed from 18 karat yellow gold, diamonds, natural rubies and emeralds.



Feature image: Le Grand Faune Pendant, 1973 by François Hugo after Pablo Picasso (via Christie's)