Interview: Designer Rui Zhou On Evading Trends, Wabi-Sabi And What's Next
Chinese designer Rui Zhou's works compellingly explore the relationship between body and garment; the knitwear designer considers clothing as a second layer of skin, embracing a playful and poetic approach to design, while ultimately celebrating the female form. Her delicate works manifest as a spectrum of abstract bodysuits, comprising panels of textiles tethered by neat rows of pearlescent beads. For Zhou, skin and fabric evoke her close bond with the women in her family, a concept that resonates through her work. Following the enthusiastic reception of her MFA collection at Parsons, Zhou was selected as one of the 2018 CFDA+ Design Graduates, and has since showed thrice at New York Fashion Week. To learn more about the young designer's work, influences and how she's handling the present pandemic, Something Curated spoke with Zhou.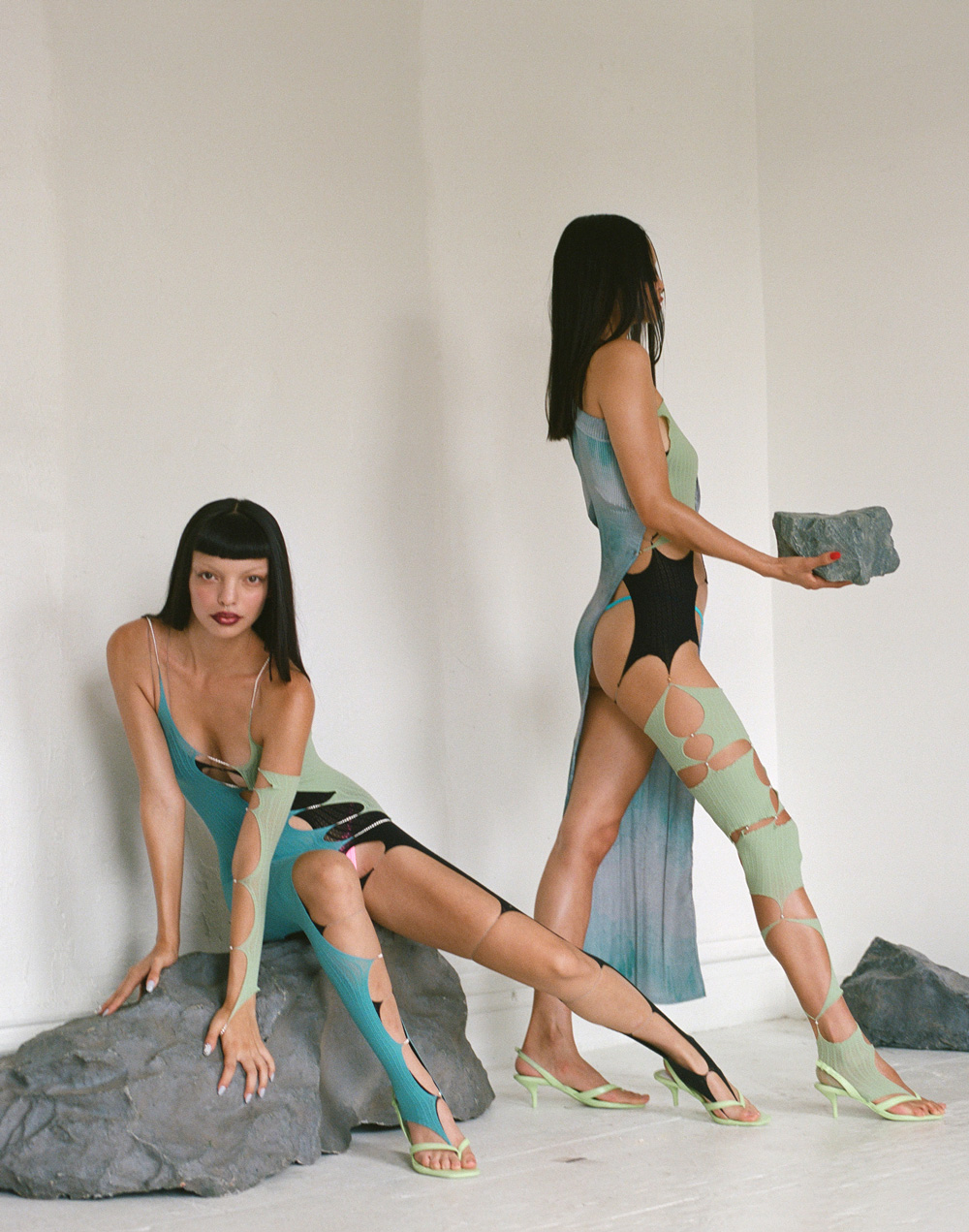 Something Curated: Can you give us some insight into your background; how did you enter this field?
Rui Zhou: I was born in a city in southern China, it is surrounded by mountains and trees but it is an industrial city. Before I came to New York, I graduated from Tsinghua University with a BA in Fashion Design. When I was in Beijing, I studied two years of Textile Design at first, but I wanted to learn more techniques to make clothes so I changed my major. It is lucky that I got lots of attention after the Parsons MFA runway show in 2018, which encouraged me to launch my eponymous brand. Fashion did not attract me when I was a child. Clothing is just an object for covering the body, or maybe you do not want to be covered. Maybe this is the reason why I am not sensitive to trends, I don't agree with this idea in fashion. For me, fashion is the same thing as architecture or installation art, it shows the space in between your skin or the "gap" between humans.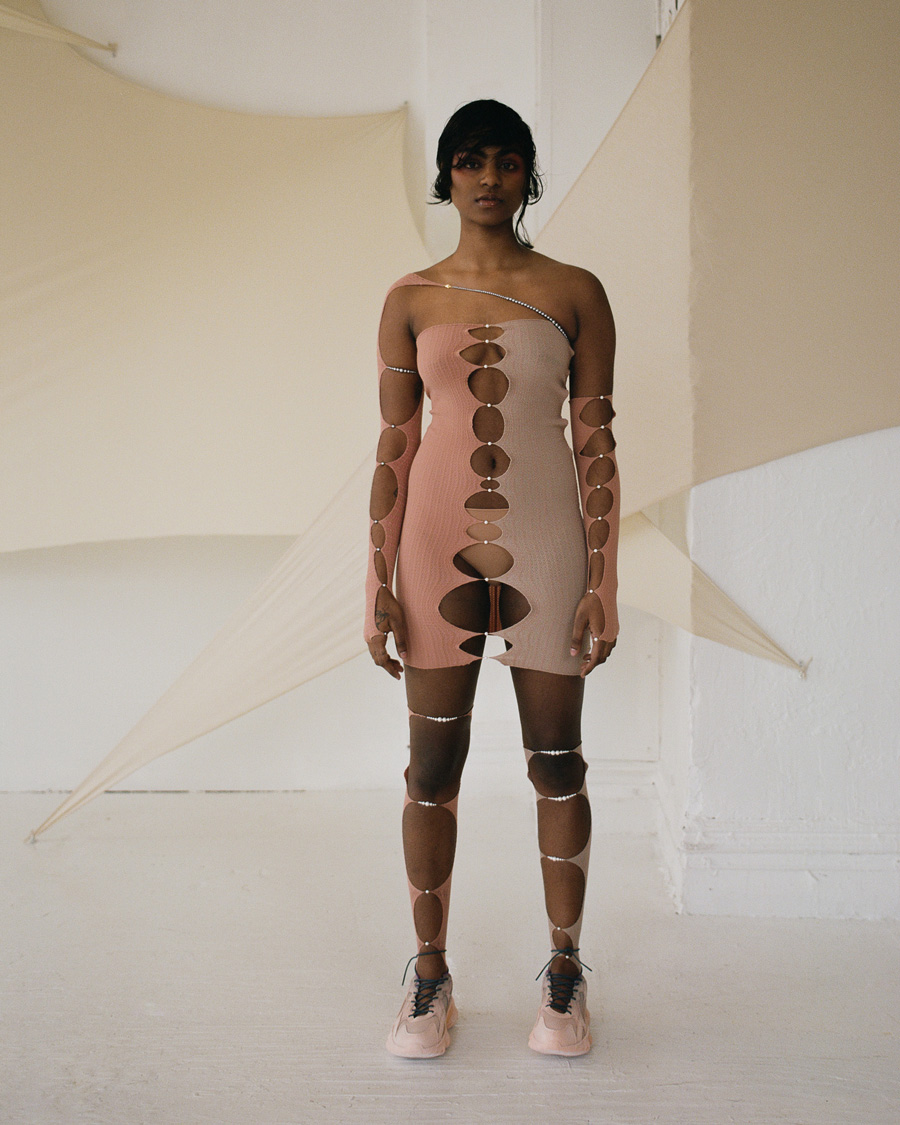 SC: How would you describe the ethos of your label, Rui Zhou?
RZ: Love what makes you, you.

SC: What are you working on at present, and how is the pandemic affecting the way you're working?
RZ: I am working in my studio in Shanghai now. My original plan was that after the AW2020 presentation in New York in February, I would go to Shanghai for production, so this pandemic didn't affect my schedule a lot. But the series of controlling policies for coronavirus in China is very strict so I had to do home quarantine for 14 days after I arrived, so my craftsman could not work until the middle of March, which affected my delivery date. Everyday, we need to wear masks when we go out, we're required to show our "green light health code" at every large-scale indoor space's entrance. Now, we are careful of hiring new team members in our studio, and I'm currently trying to work online with my friend in New York on some new projects.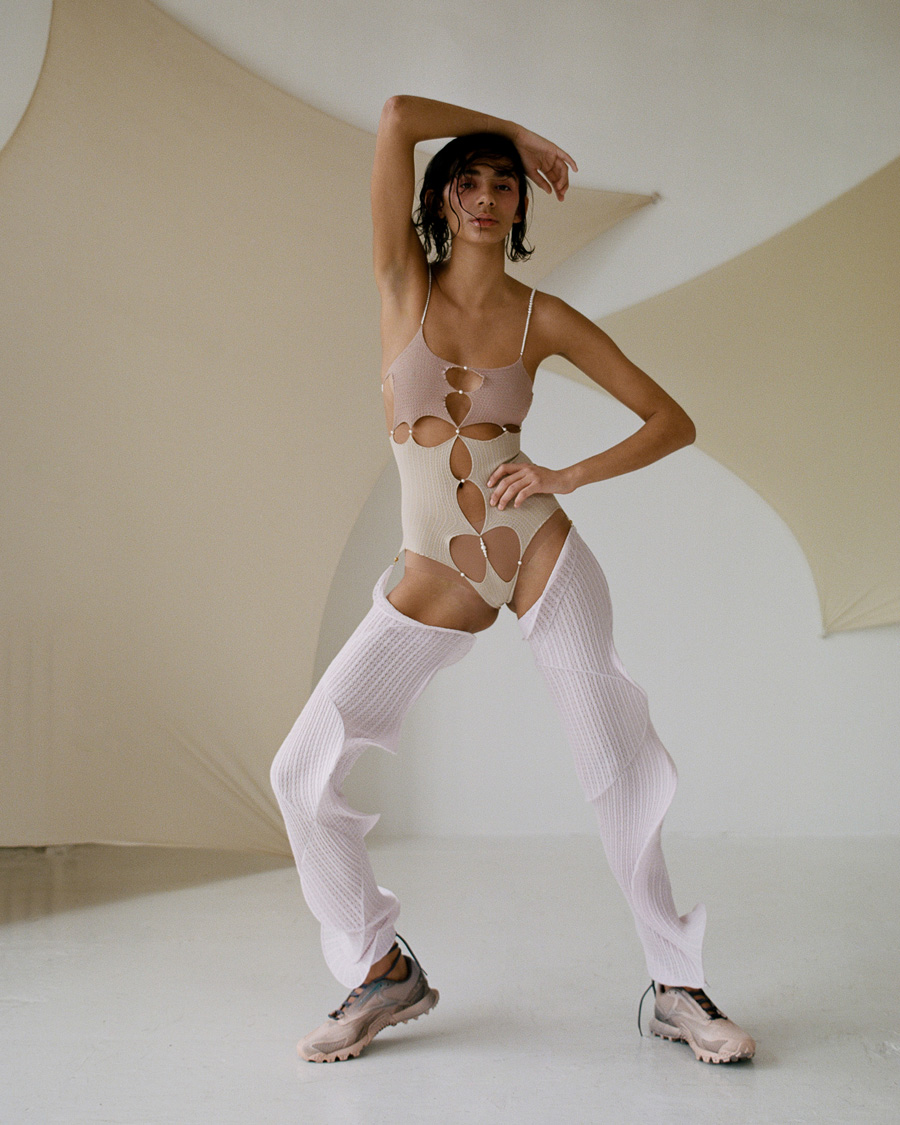 SC: The combination of fine knits tethered by pearlescent beads has become a standout signature of yours — what attracts you to this distinctive joining of materials?
RZ: I didn't choose these materials, the materials chose me. I love delicate things, like cute miniature handmade items, or some wispy fabric made using a traditional technique, their fragility shows their delicate and unique beauty. Also, I'm interested in the wabi-sabi aesthetic and the body, the skin, and space. Knitwear is a very special texture for me. It's soft to the touch, looks gentle but knitting is complicated. About the beads, it is a common element in fashion, the special thing is that I use it for function, not just decoration — in my work, it crucially links the fabric.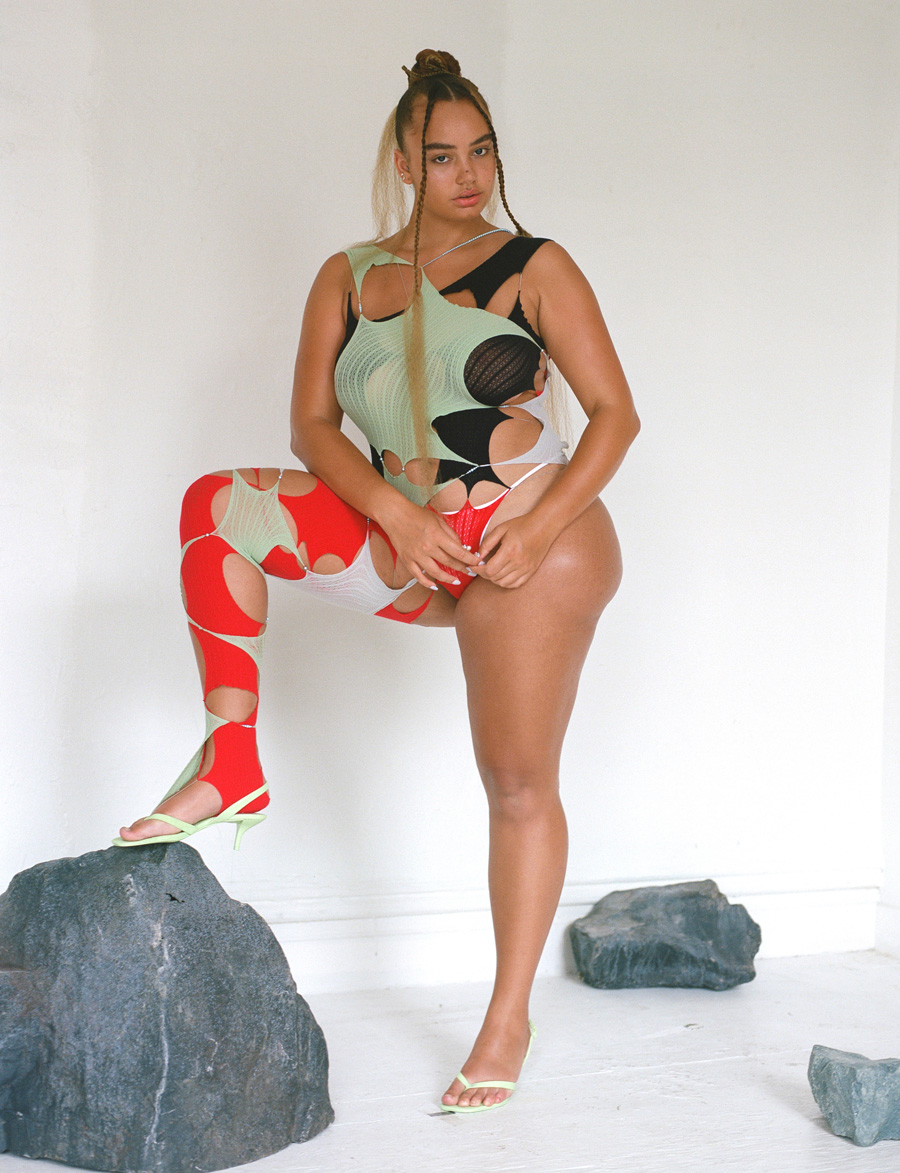 SC: Your collections display a very sensitive approach to colour — could you expand on the thinking behind your palette?
RZ: Actually, I didn't really think too much about colour. I love colour and I cannot bear to only design the clothing in black and white, so very intuitively, every piece ends up in colour.

SC: What do you want to learn more about?
RZ: Chinese landscape painting and bartending, among many other things.



Images courtesy Rui Zhou