Lahpet's Dan Anton Shares His Favourite Burmese Recipes To Try At Home
This month, the Shoreditch-based Burmese restaurant Lahpet launches an online pantry, stocking a wide range of delicious Burmese staples, plus meal kits to recreate the restaurant's enticing dishes at home. Translating from Burmese to 'tea', Lahpet is one of London's few Burmese restaurants, and one of only a handful in the UK. The eatery was founded by Dan Anton and Burmese-born Head Chef Zaw Mahesh, who are eager to bring authentic and contemporary Burmese food to the city, shining a light on their shared heritage as well as the relatively untapped cuisine of Myanmar. Many Burmese pantry items have, until now, been tricky to find in London and Lahpet's latest enterprise aims to resolve this. Coinciding with the project's launch, co-founder Dan Anton shares with Something Curated two tempting recipes to try at home, with many of the ingredients used available to source via Lahpet. The below are his words.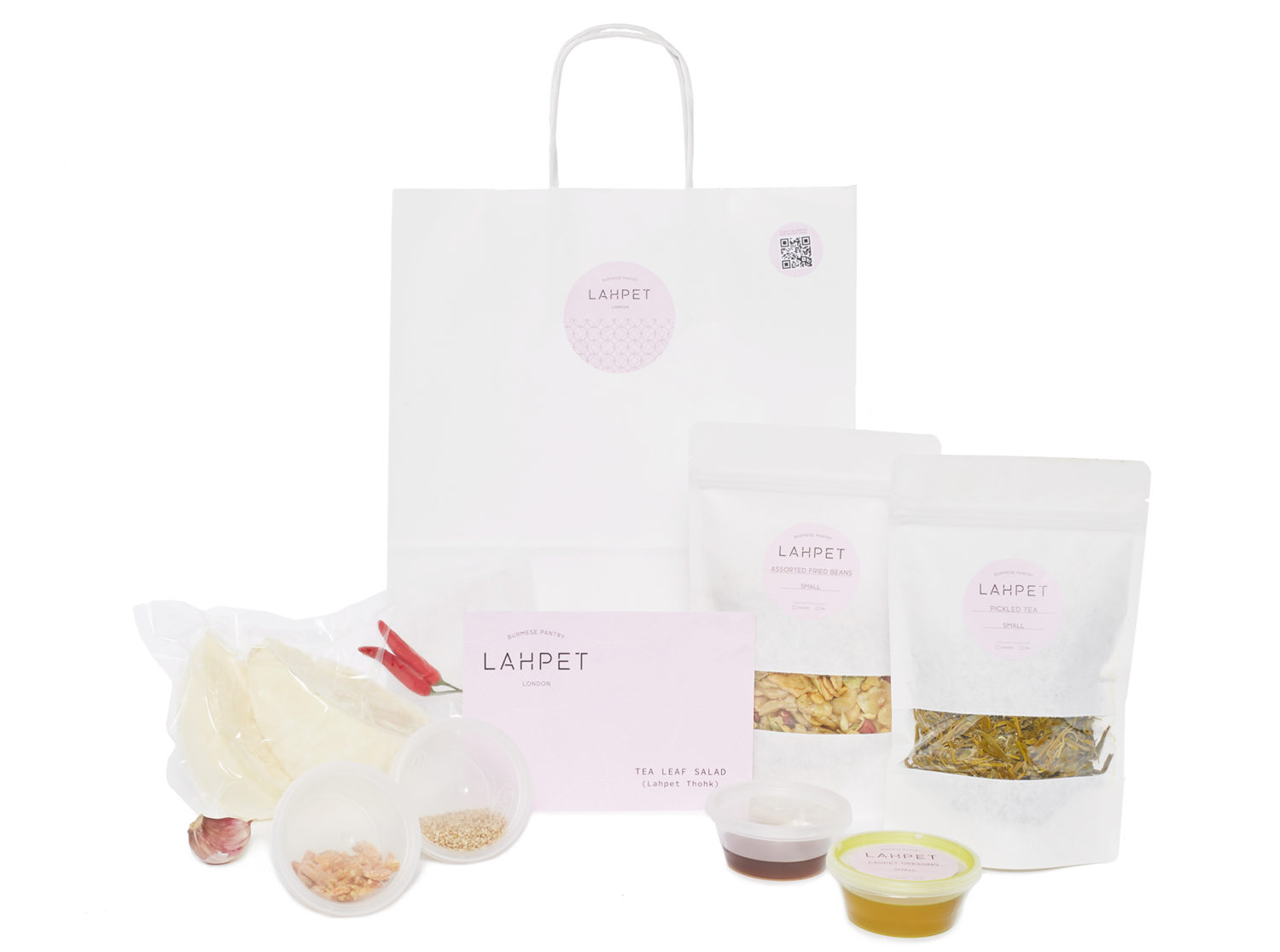 Tea Leaf Salad (Lahpet Thohk)
'Lahpet' – meaning tea, and ' Thohk' – meaning salad, and a salad like no other it is. Still so unknown outside of Myanmar – eating your tea as well as drinking it just isn't the norm in the Western World. Lahpet is trying to change that! The best of the tea harvest is kept for pickling in Myanmar and although modern processes are now abundant, more traditional methods steam the tea leaves before packing them into bamboo vats or clay pots and burying them in pits under weights to encourage natural fermentation. Lahpet is either served as a pre-mixed salad, in a compartmentalised (often ornate) tray to mix your own salad to preference or simply mixed with plain rice. This dish hits all the flavour notes and is layered with different textures. Pickled tea provides a unique umami experience, dried shrimp and fish sauce (optional for those vegetarians) adds salt, cabbage and tomato lighten the experience and loosen the salad up and the double fried assorted beans and extra texture and a fried moreishness. Heat comes from birds-eye chilies and lime adds tartness. This salad should be on everyone's bucket list of 'to try' dishes.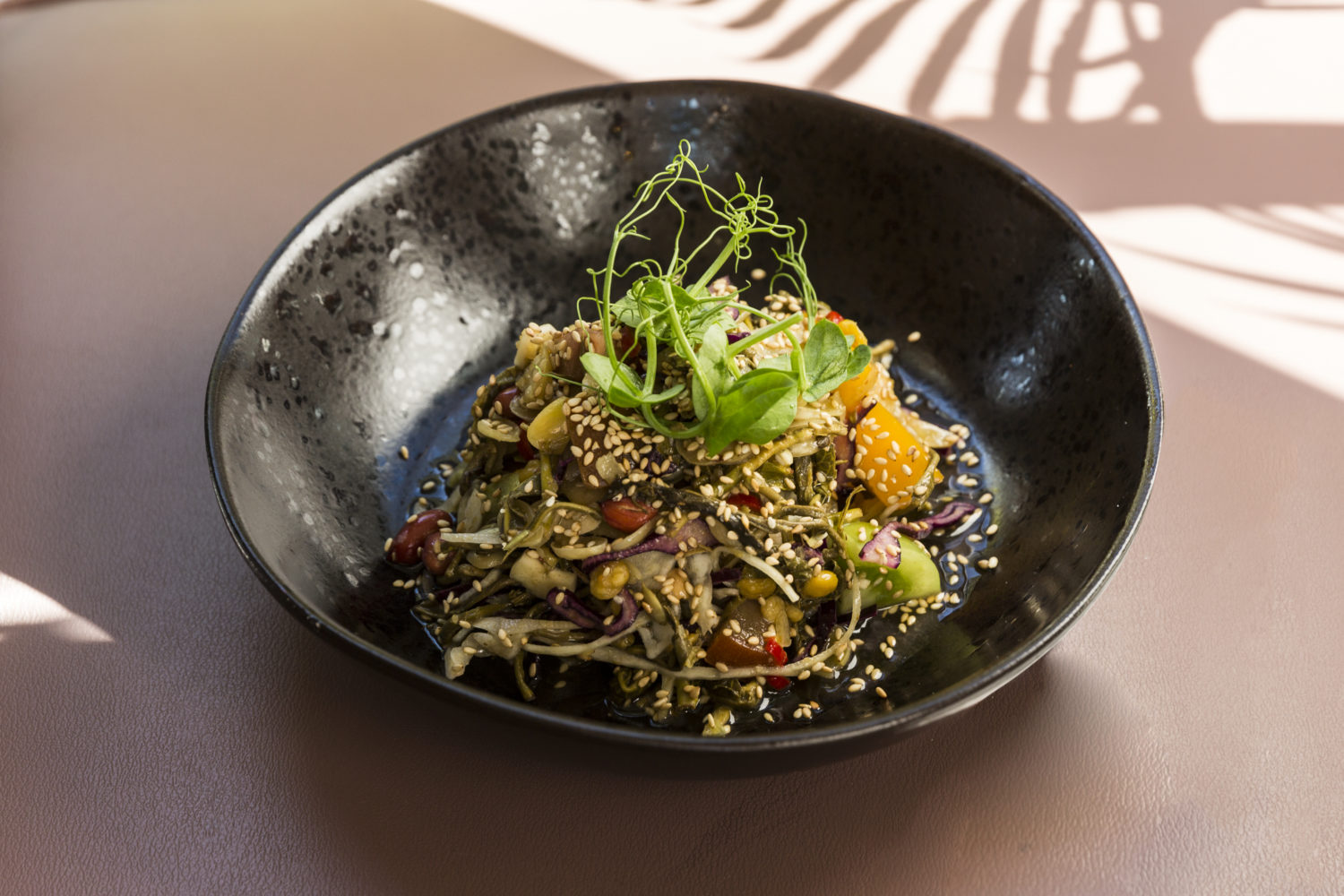 Tip: Pickled tea is marinated in oil. Go easy with Lahpet dressing we supply until you find the desired consistency. Also, although not indigenous to Myanmar, sweet cherry tomatoes work so well with this salad.
Ingredients in the kit:
Pickled Tea
Assorted Double Fried Beans
Cabbage
Burmese Dried Shrimps
Garlic Clove(s)
Bird's Eye Chilli(es)
Lahpet Dressing
Fish Sauce
Sesame Seeds (garnish)
What you need at home:
Medium sized Tomatoes 2-3 (S), 4-6 (L)
Lime 1⁄4 (S), 1⁄2 (L)
Preparation:
1) Finely slice the tomatoes, garlic & chilli(es)
2) Finely shred the cabbage
3) Add all the ingredients to a bowl apart from the sesame seeds
4) Squeeze the lime on top
5) Mix well & portion
6) Garnish with sesame seeds
7) Enjoy! (Tip: Best enjoyed with steamed jasmine rice)



Coconut Noodles (Ohn-no Kauk Swé)
'Ohn-no' – meaning coconut, and ' Kauk Swé' – meaning noodles. This dish is a real crowd-pleaser; an unctuous bowl of coconut broth, braised chicken thigh and egg or wheat noodles is most popular amongst those new to Burmese cuisine and the anglo-Burmese community in the UK. Fish sauce adds salt, coconut – sweetness, and lime, sourness. The shallot, boiled egg and crispy noodle garnishes add further freshness and texture. At Lahpet we make the coconut base in-house organic, vegan coconut powder, slow-cooked shallots, ginger, garlic, paprika and turmeric. We then dilute with coconut milk before packaging. This allows for all of the required flavours to be intensified and only need extra water to further dilute at home.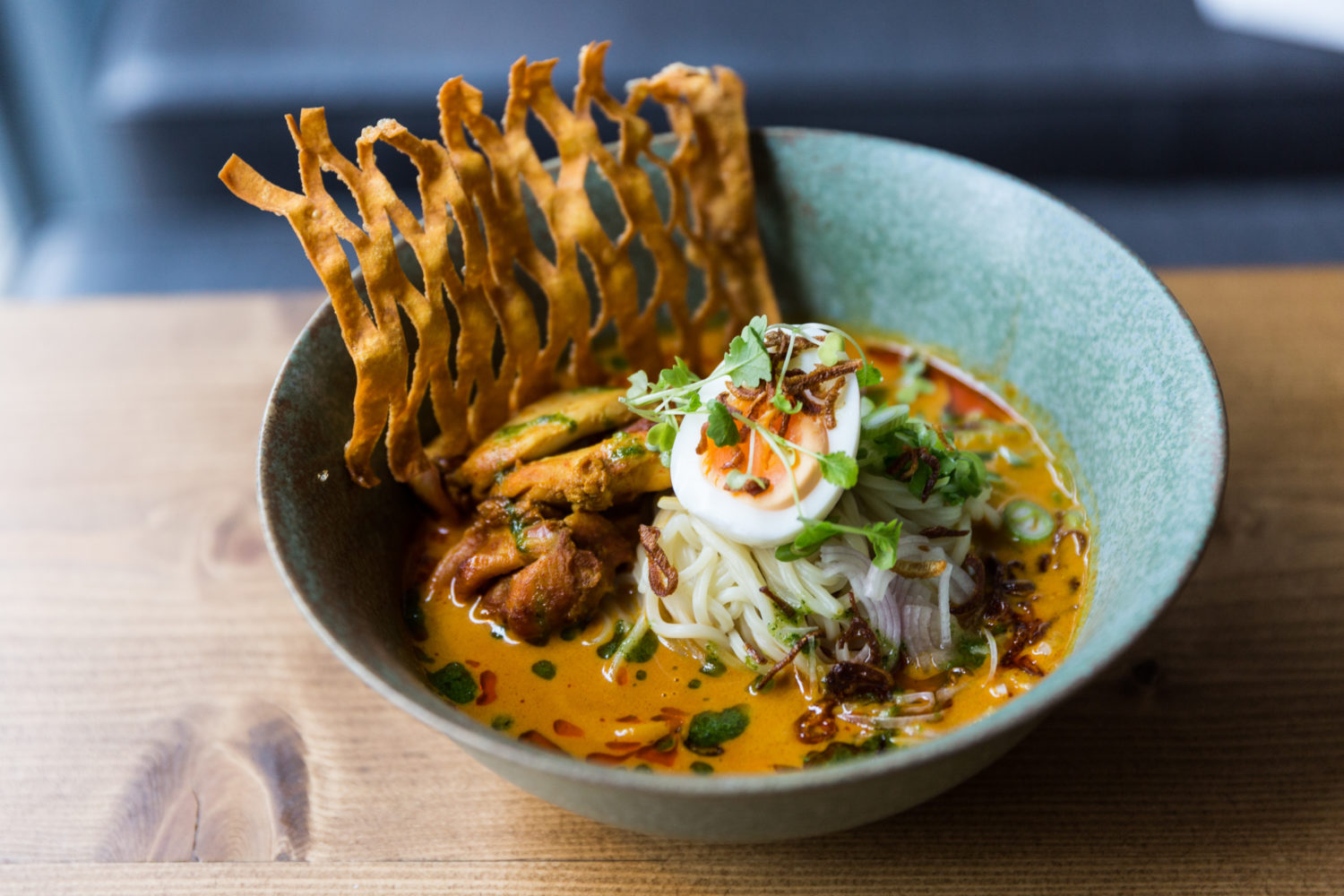 Tip: Marinade your chicken in a teaspoon of paprika, turmeric and a dash of fish sauce (or salt) for 30 minutes before frying – if you have them to hand.
Ingredients in the kit:
Coconut Base
Egg Noodles
Cooked Egg(s) (1/2 p.p. garnish)
Crispy Noodles (garnish)
Shallots (garnish)
Coriander (garnish)
Lime (garnish)

What you need at home:
200g Diced Chicken Thigh (p.p.)
250ml Water (p.p.)
Cooking Oil (suggest: peanut oil)
Preparation:
1) Fry your diced chicken thigh in a splash of oil until lightly browned
2) Add the coconut base & water & simmer for 20 minutes
3) Add the noodles to boiling water & simmer for 6 minutes (or until al dente) & drain
4) Chop the coriander, peel & finely slice the shallots & peel & cut the egg(s) into halves
5) Portion the noodles into large bowls & ladle the coconut broth & chicken over the top
6) Garnish with the egg, shallots, crispy noodles & plenty of coriander & squeezed lime juice
7) Enjoy!



Images courtesy Lahpet