Haldun Dostoğlu On Curating OMM's Inaugural Exhibition Ahead Of Its Reopening
Opened in late 2019, the Odunpazarı Modern Museum (OMM) is a modern and contemporary art museum founded by collector Erol Tabanca, in Eskişehir, northwest Turkey. Designed by Kengo Kuma and Associates, with its stacked timber design, inspired by the surrounding streetscape of Odunpazarı and its history as a timber trading market, the building stands as a new landmark that reconnects the town with its heritage. Celebrating all aspects of Turkish creativity, the museum commissioned fashion designer Dilara Fındıkoğlu to create its staff uniforms. Shortly after its launch, OMM was required to temporarily shutter, like all cultural institutions, due to Covid-19.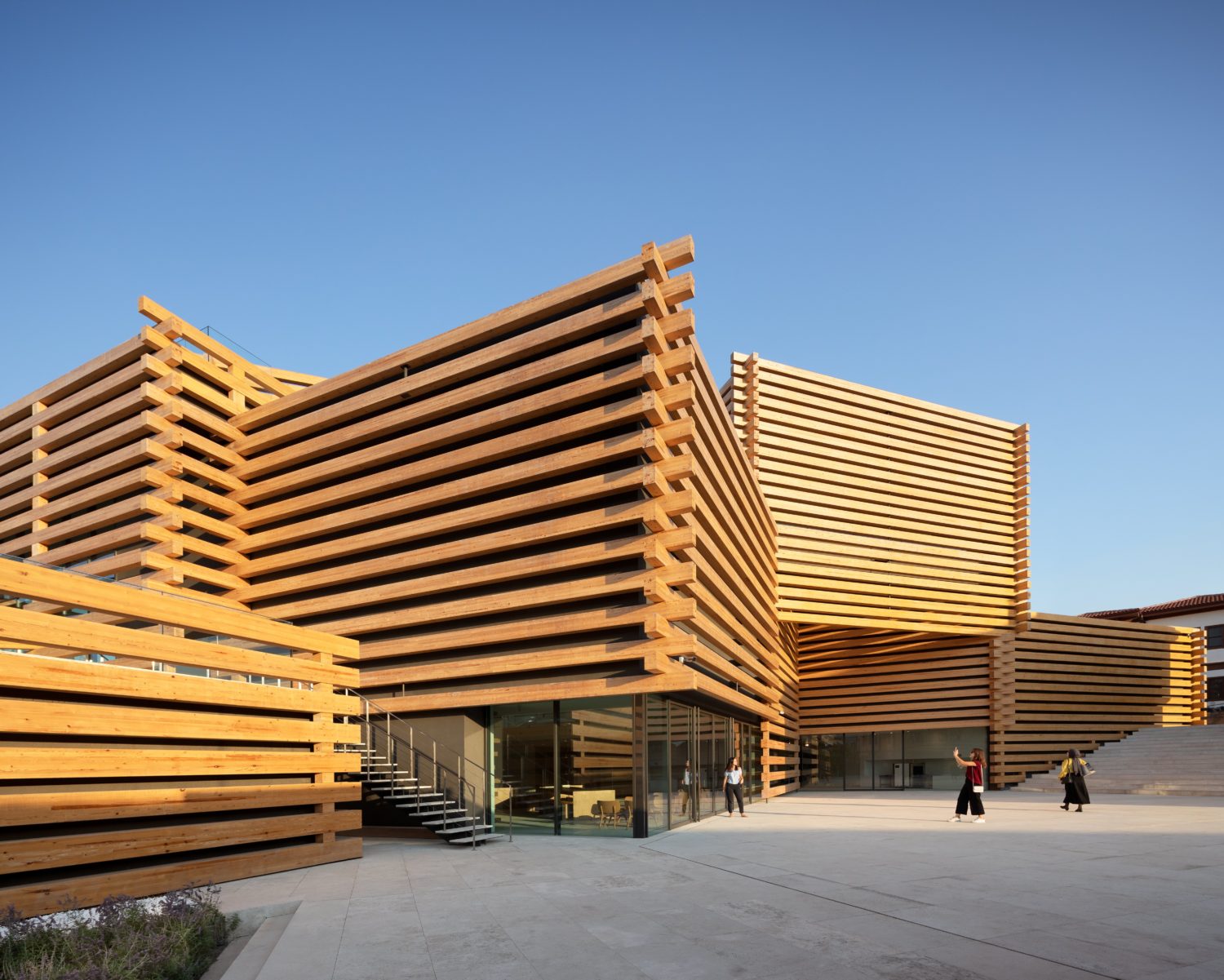 Tomorrow, 1 July 2020, OMM opens its doors once again, and to mark its reopening, the museum hosts the interrupted Vuslat (The Union), the institution's inaugural exhibition. Curated by Turkish curator Haldun Dostoğlu, the exhibition features a selection of over 100 works by 65 leading Turkish and international artists such as Burhan Doğançay, Canan Tolon, Azade Köker, Nejad Melih Devrim, Erol Akyavaş, Taner Ceylan, İnci Eviner, Gülsün Karamustafa, Peter Zimmerman, Jaume Plensa, Marc Quinn, Robert Longo, Aron Demetz,Sarah Morris, Stephan Kaluza and Hans Op De Beeck.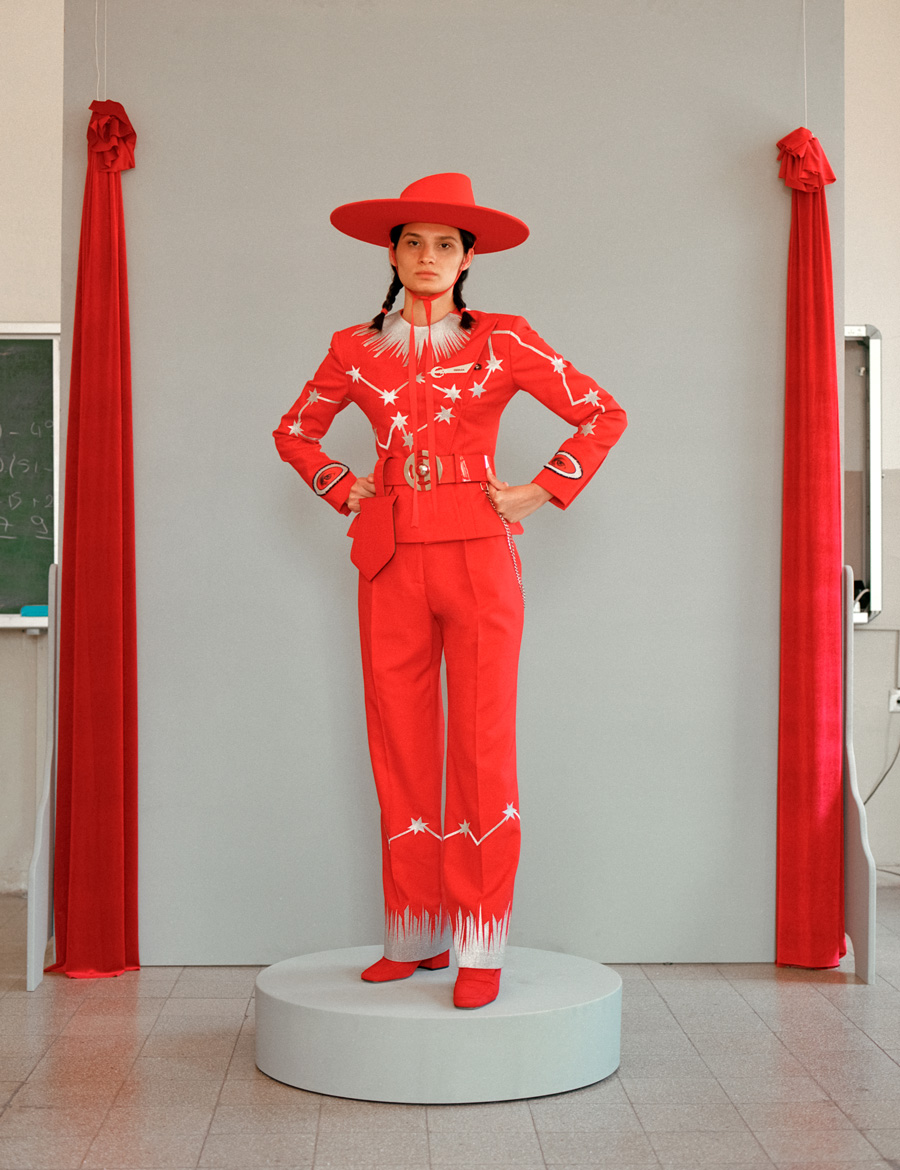 Expanding on the thinking behind the works included in the show, curator Haldun Dostoğlu tells Something Curated, "A lot of rigorous work went into creating Vuslat (The Union), as it is the very first exhibition at OMM. I remember we struggled during the curation process when choosing the art pieces, as at that stage we were unfamiliar with the venue, and we ended up installing the exhibition at least six times. The most important thing in the selection was that each piece had to both correlate with the venue and also create a narrative with the other works. The opening exhibition ended up focusing more on the artworks themselves than on the artists."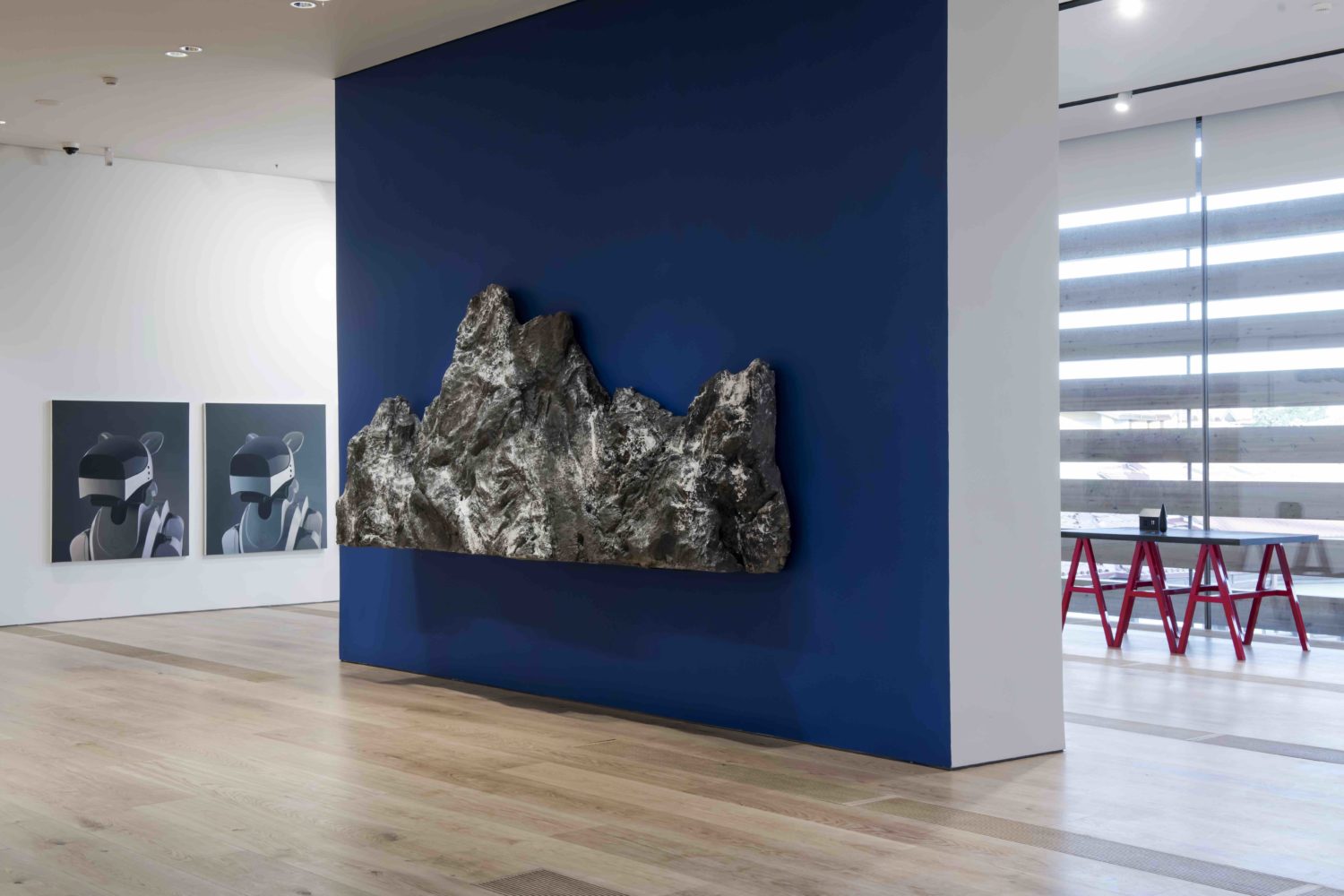 Offering further insight into his experience, Dostoğlu says, "It was a completely unique (and fairly difficult) experience curating the inaugural exhibition, due to the museum's special design consisting of different heights and scaled rooms. The building was designed by Kengo Kuma and Associates, who created this incredible distinctive stacked timber structure inspired by the local Ottoman architecture. I spent days and days just trying to understand the venue, which was an instructive experience in itself – it reminded me that without truly understanding a space it's impossible to properly curate an exhibition."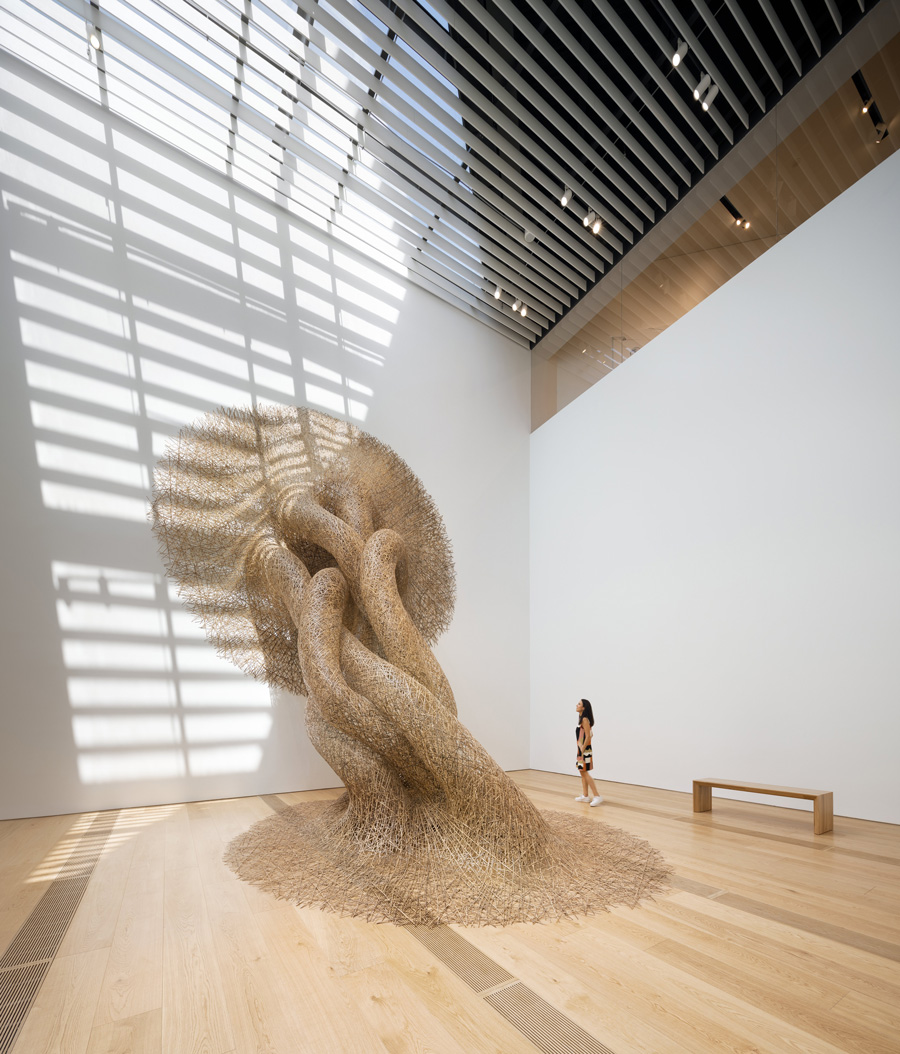 Considering the exhibition's newfound significance in light of the pandemic, OMM's Director Defne Casaretto tells SC, "The name of the exhibition, The Union, certainly has newfound significance in light of the pandemic. This period has led us to revisit the concepts of union, longing and distance and reconsider our lives. Artworks by Ahmet Doğu İpek, Burcu Perçin, Emin Mete Erdoğan and other artists involved in The Union will be experienced in a new way, as they particularly explore themes such as nature, human beings and technology – these being things that many people got closer to and engaged with during the pandemic." While the museum gradually reopens, taking health and safety measures into consideration during the controlled process, OMM also remains connected with audiences via online programming. 



Feature image: Marc Quinn, Mekong Delta Ice Floes, 2008, OMM. Photo: Ozan Çakmak