The Aesthete's Wish List: 10 Of The Best Things You Can Buy This July
Covering July's new drops, restocks, and promising auctions, Something Curated has compiled a list of ten of the most coveted items available for purchase this month, spanning art, fashion, home and more.



Art

lighting bugs and hugs, 2020 || Jonathan Lyndon Chase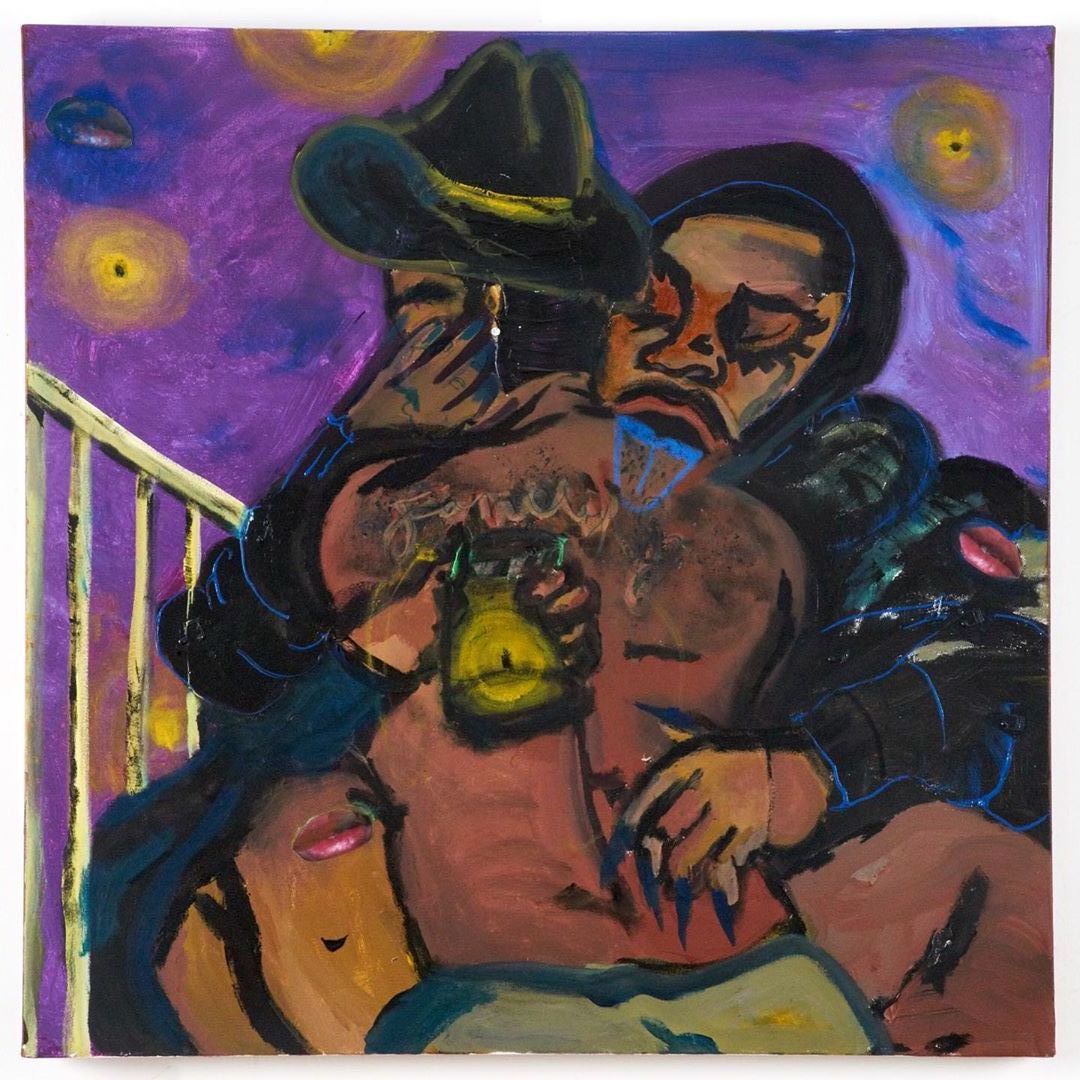 Through contorted figures and fractured compositions that float seamlessly between historical and contemporary styles and references, Jonathan Lyndon Chase portrays a form of self-expression that puts human touch at the forefront of their art. Their powerful figurative paintings highlight the daily lives of Black queer men and the difficulties faced by defining one's identity as such in contemporary society. Chase's engagement with the Black figure is complicated and multifaceted. They are often fixated on the duality of emotions and experience. Contact Company Gallery.



Once in Love, 2010 || Ernesto Neto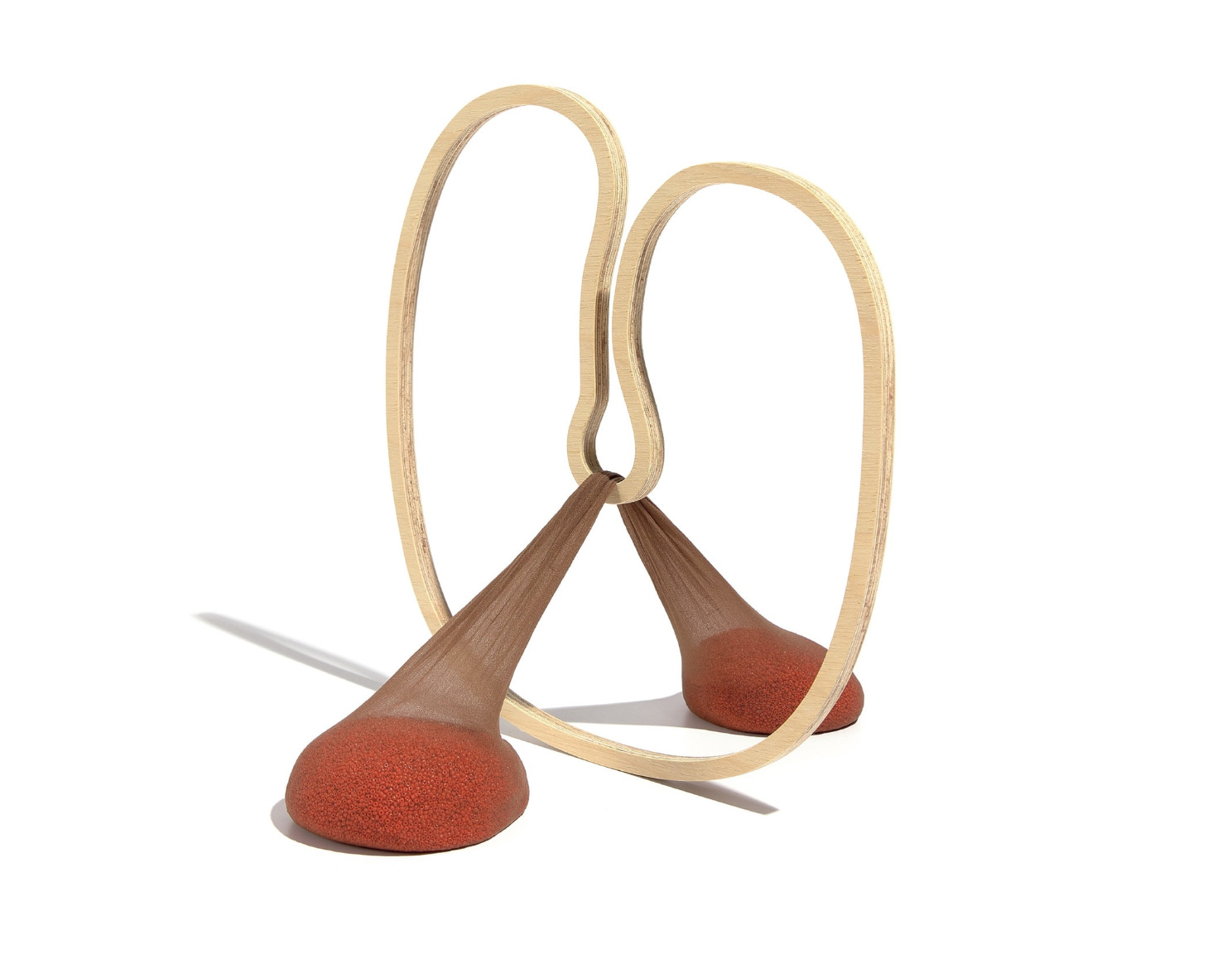 Brazilian artist Ernesto Neto is best known for his monumental installations and objects of diverse biomorphic shapes and forms that often occupy entire rooms. The works are primarily concerned with corporeality and visual seduction. Viewers are encouraged to participate with the works, and Neto engages the viewer's tactile and olfactory senses through different textures and scents, employing a myriad of synthetic non-traditional materials including nylon and polyamide fabrics, newspaper, nets and aromatic and boldly coloured spices. Created in an edition of 20, this relative miniature by the artist, measuring 33cm in height, is made from plywood and polyamide textile containing glass beads. Available at Phillips.



Accessories

Sorrel Daye Tote || Petit Kouraj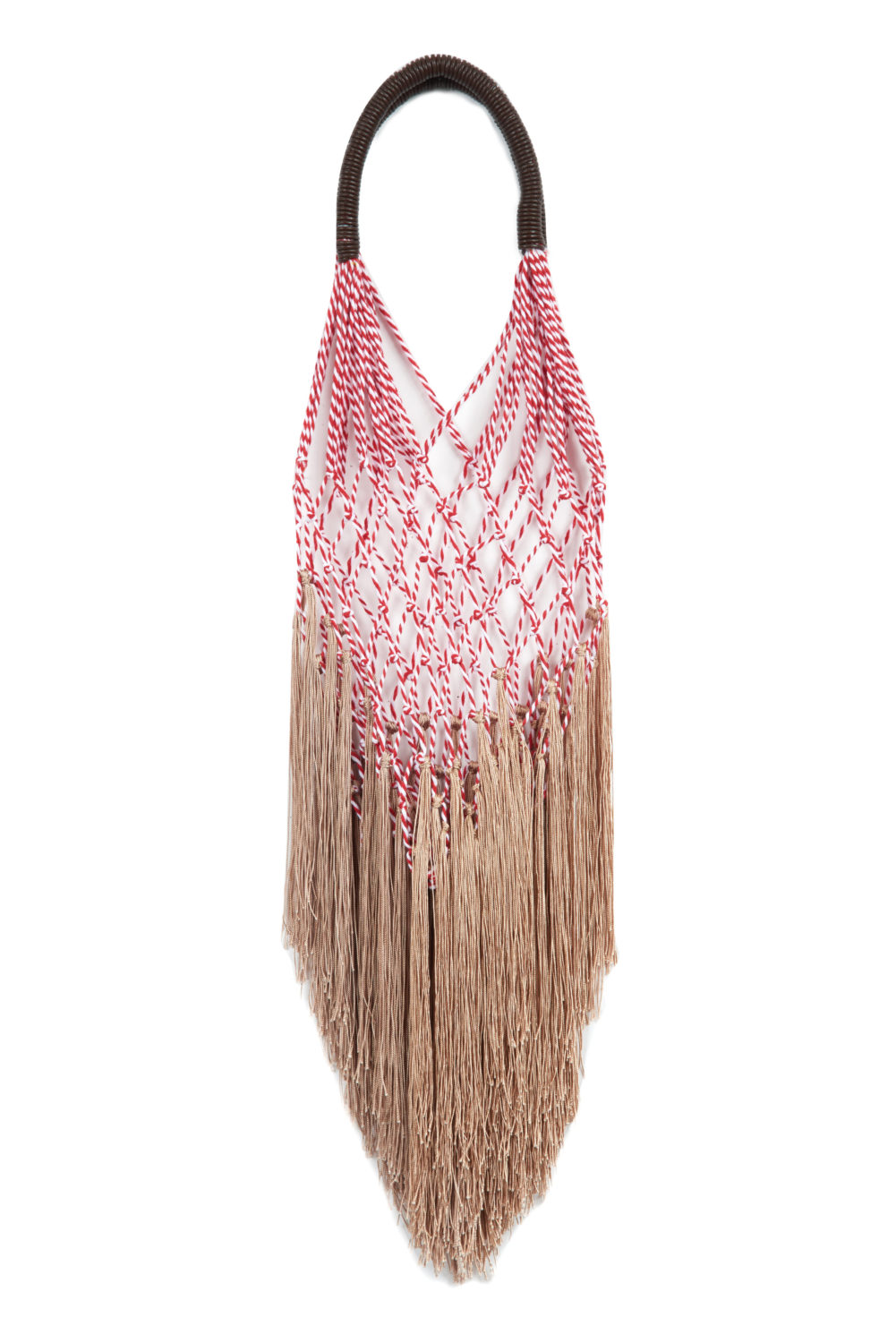 Petit Kouraj is the creation of fashion stylist Nasrin Jean-Baptiste. Born in London to Haitian immigrant parents, Jean-Baptiste amassed over a decade's worth of experience as an international fashion stylist before creating Petit Kouraj. An inherent desire to create something meaningful lead Jean-Baptiste to develop a unique bag line imbued with personality. This piece features a chocolate brown leather wrapped handle with red and white twist net cotton bag and signature 8" tan fringe, all individually hand tied and sewn. Available at Petit Kouraj.



Rudy Belt in Brown || Martine Rose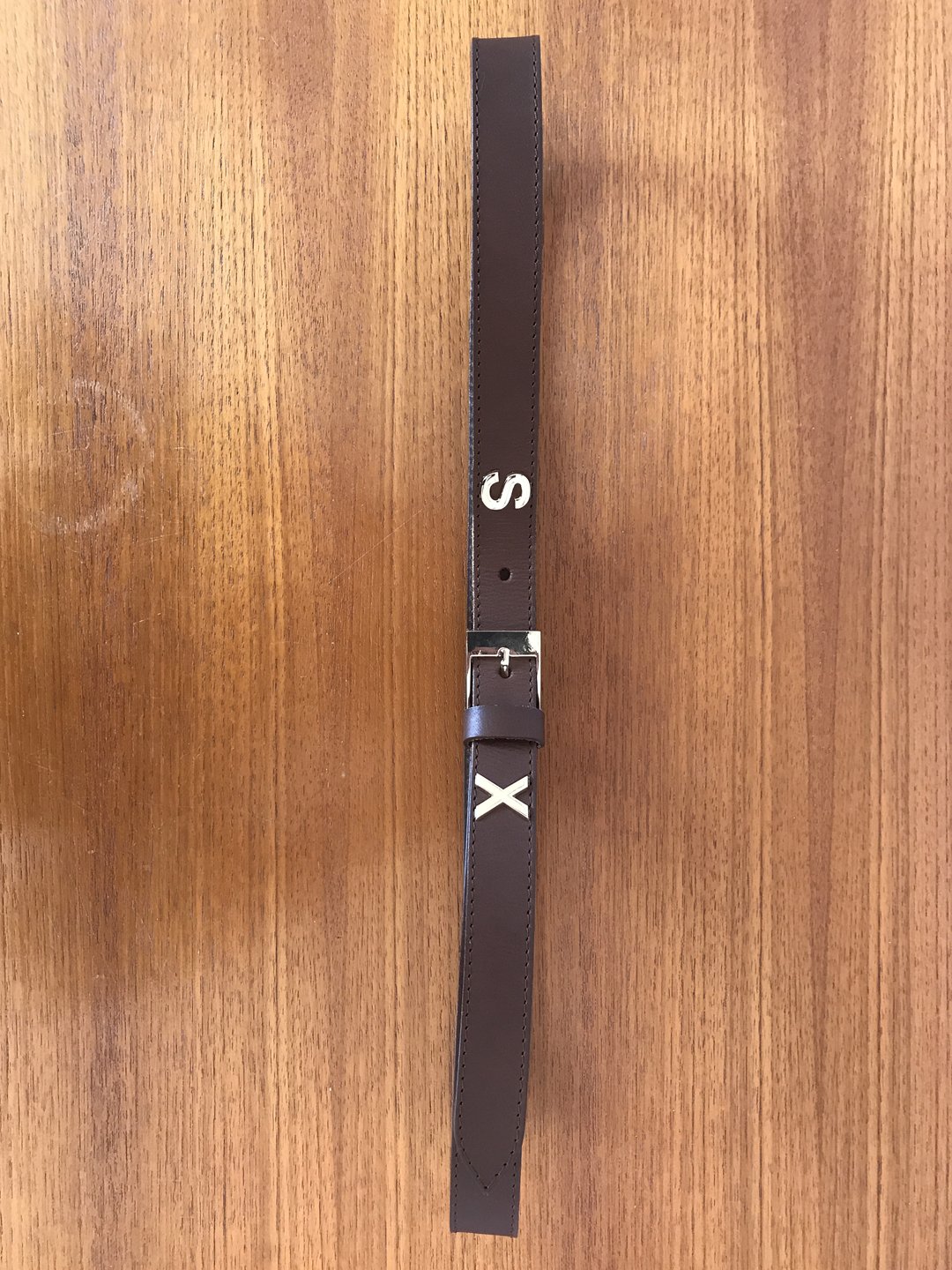 Martine Rose established her eponymous label in London in 2007. Her innate authenticity and commitment to modernity have helped to create collections that retain their underground cult credentials while achieving global success. In addition Martine has become one of the most in demand consultants and collaborators in fashion, and for many years now has consistently influenced the direction of contemporary menswear. Rose is inspired by her Jamaican-British heritage and her deep interest and personal involvement in the music cultures of London. This polished leather belt in brown features lettering in gold hardware and a silver buckle. Available at Martine Rose.



Fashion

Long-sleeved T-shirt || Telfar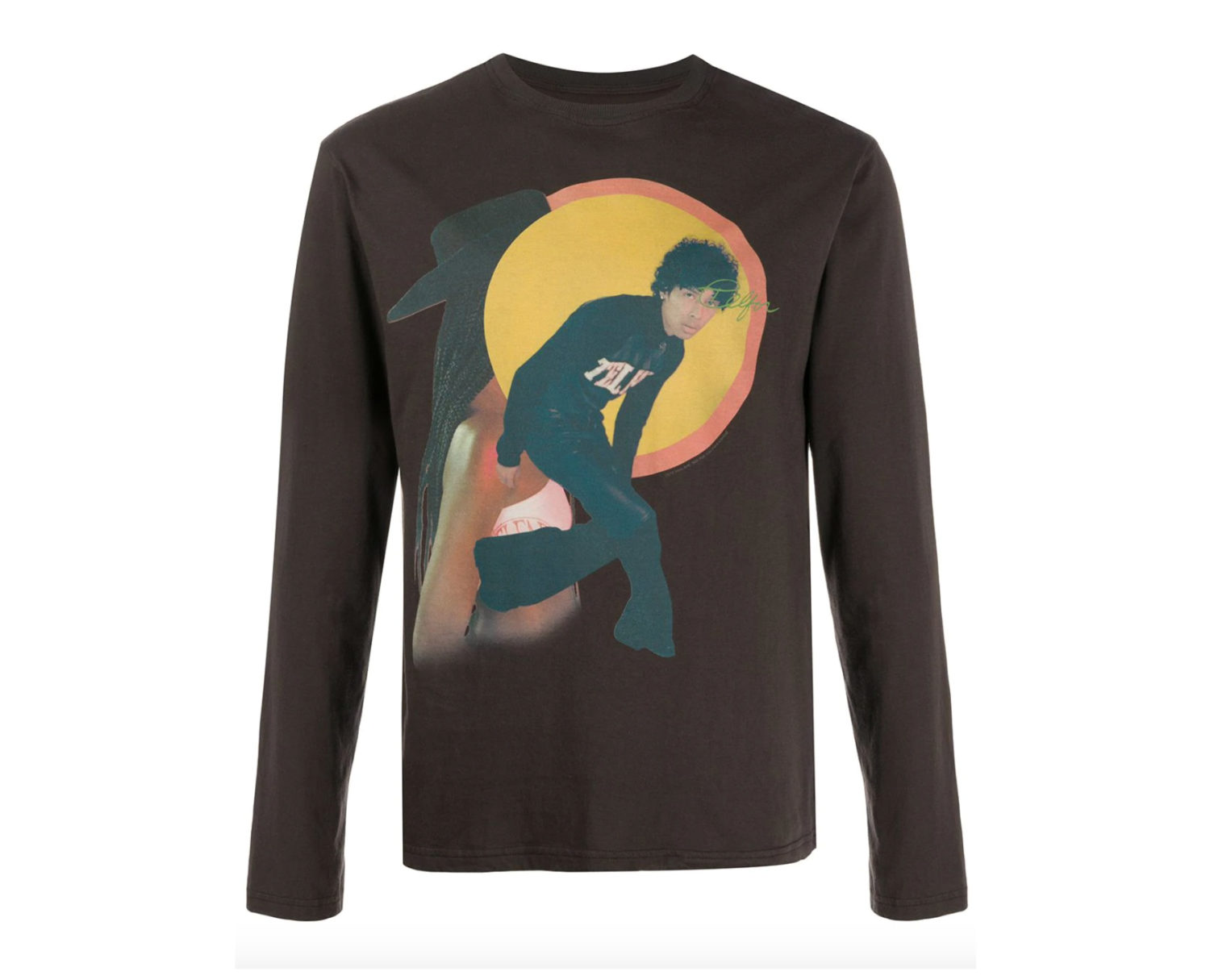 Designer Telfar Clemens was born to Liberian parents in New York, where the designer presently operates his studio. His collections incorporate unisex designs with the principles of comfortable sportswear and "simplexity." Genderless expression and a democratic approach to clothing are central to Telfar's vision. The NYC designer reimagines Americana with off-kilter basics, including deconstructed denim, inverted logo hoodies, cut-out crop tops and corduroy jackets. This piece riffs on the aesthetic of country music merch. Available at Farfetch.



Charro One-Shoulder Wrap Top || EDAS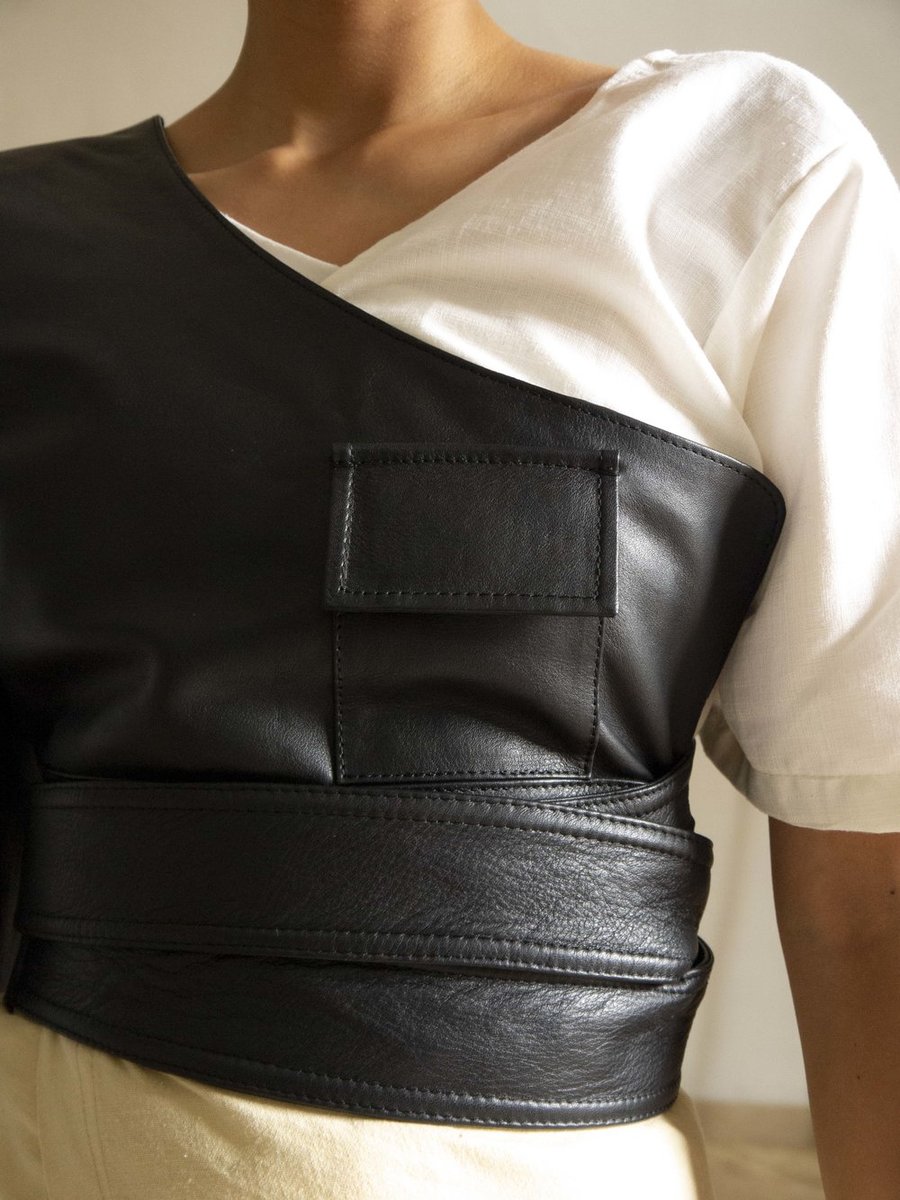 EDAS, founded by designer Sade Mims, creates unusual limited edition fashion pieces and accessories from bags and jewellery to dresses, working largely with leather and metal. Each item is made-to-order, following Mims' approach to sustainable production. This intriguing top is constructed from cow leather with a lambskin belt, designed to be adjustable to fit the waist. Contact EDAS.



Home

Blowing Stool 2, 2019 || Seungjin Yang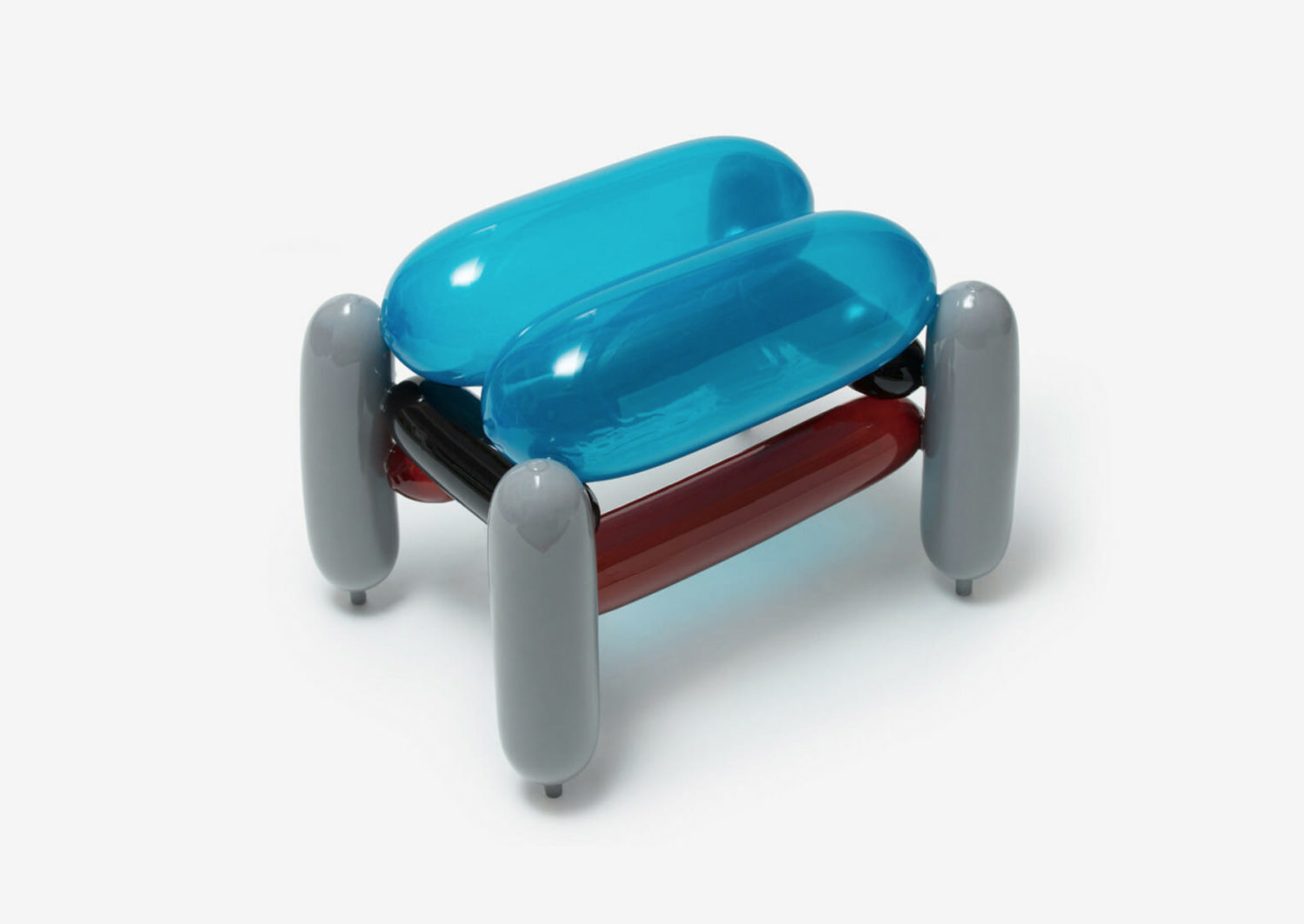 Seungjin Yang, who grew up surrounded by the mountains of eastern Korea, studied Metal Art & Design at Hongik University. Yang's Blowing Series started from his intention to transform the undefined form of balloons into a type of sculpture. His work developed from studying the simple behaviour of blowing balloons and their form and volume as a consequence, then it became a process of producing balanced structures and rigid textures out of an unstable material. A series of trials resulted in the latest manifestations that are solid pieces of furniture made with eight layers of epoxy. Available at The Future Perfect.



Ose Gidi Soap || Liha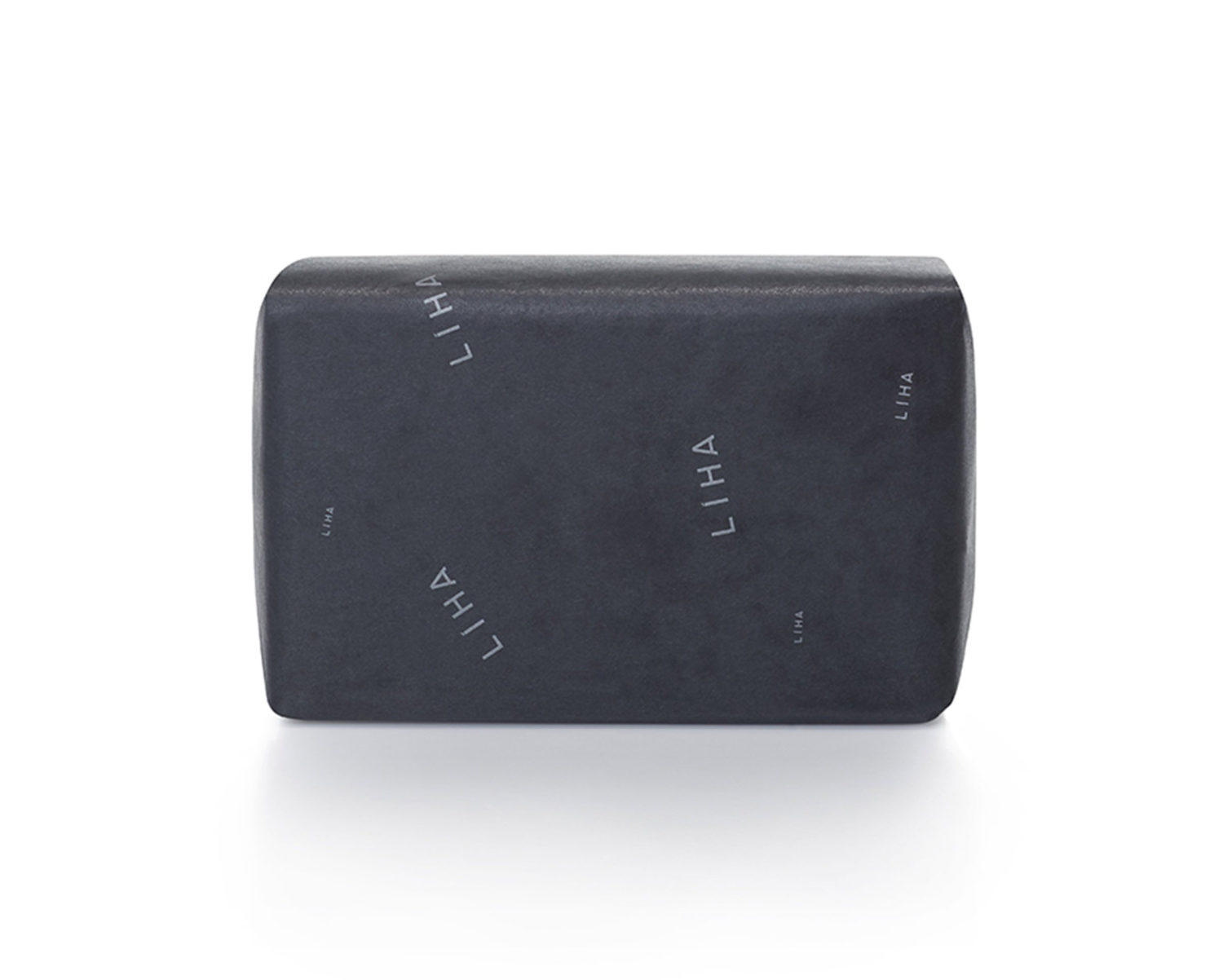 Liha Beauty was founded by Liha Okunniwa and Abi Oyepitan with the aim of creating an innovative, natural, organic and vegan skincare brand which fuses "African roots and quintessentially British attitudes." Ose Gidi is a luxurious handmade black soap with exfoliating and deep cleansing properties. The brand's vegan formulation of organic shea butter, coconut and hemp oils form a superior moisturising base rich in vitamins A and E. Roasted plantain skins offer a natural alternative to lye. The antioxidant properties of moringa powder revitalise skin, improving appearance and radiance, whilst the lactic acid in molasses acts as a powerful natural blemish treatment. Available at Liha Beauty.



Books

Black and British, 2017 || David Olusoga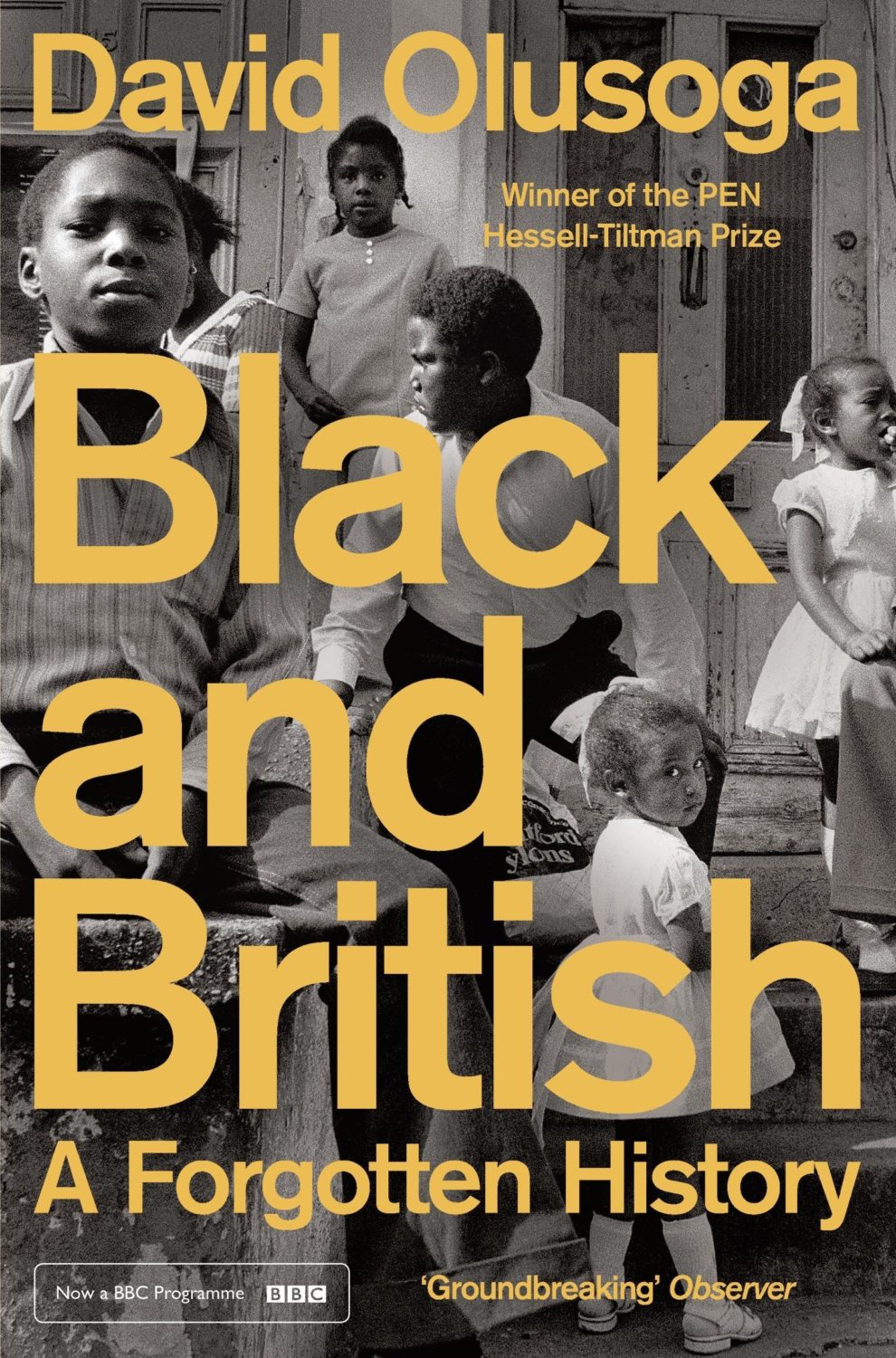 In this vital re-examination of a shared history, historian and broadcaster David Olusoga tells the rich and revealing story of the long relationship between the British Isles and the people of Africa and the Caribbean. Drawing on new genealogical research, original records, and expert testimony, Black and British reaches back to Roman Britain, the medieval imagination, Elizabethan 'blackamoors' and the global slave-trading empire. It shows that the great industrial boom of the nineteenth century was built on American slavery, and that black Britons fought at Trafalgar and in the trenches of both World Wars. Available at Sevenoaks Bookshop.



Gaze, 2019 || Ashish Gupta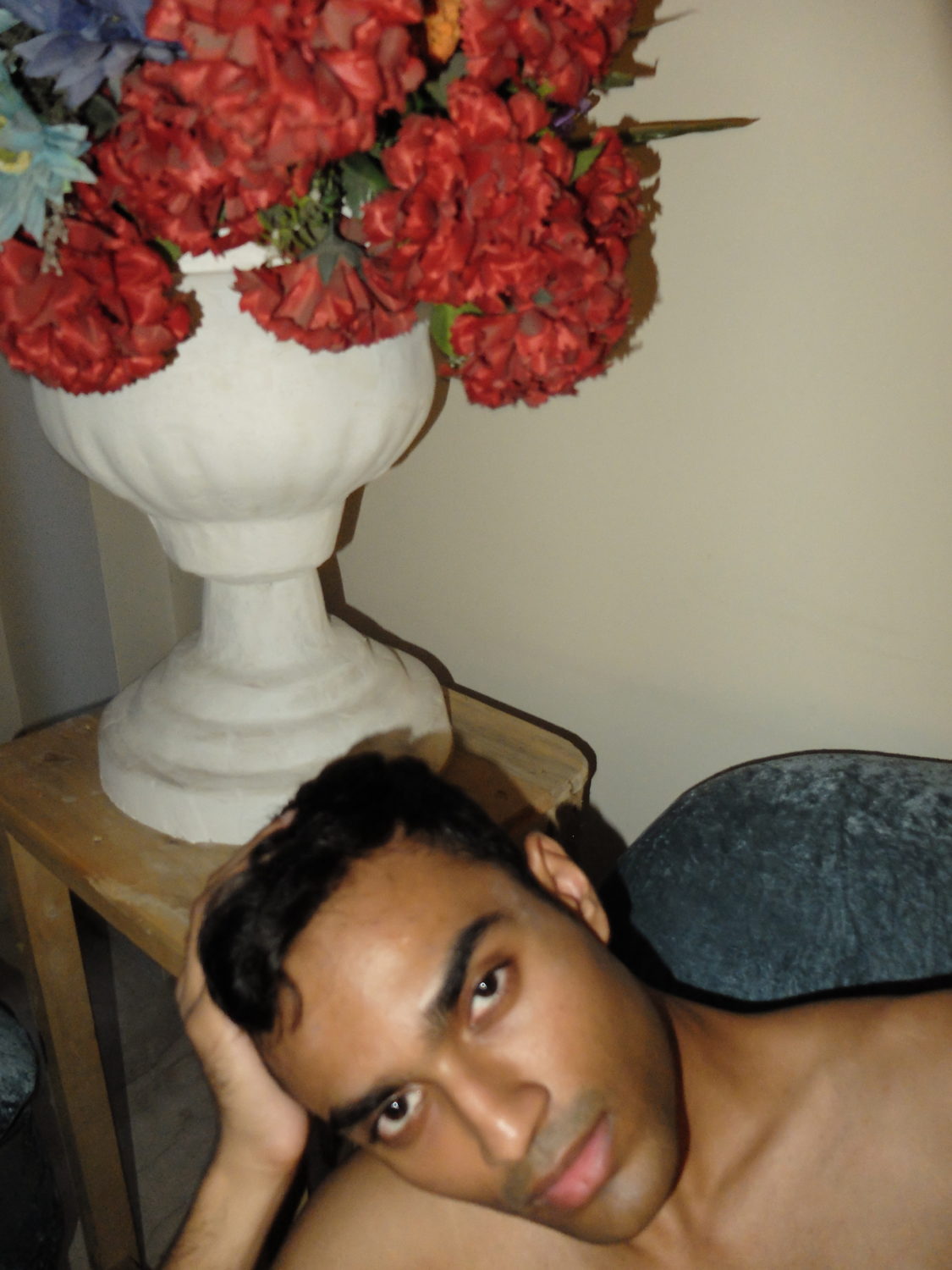 British-Indian designer Ashish Gupta created a limited edition publication exclusively for House of Voltaire last year. The volume features 365 intimate and sometimes provocative photographs, one for each day of the year. When viewed as a whole, the images are a diaristic object celebrating queer desire. The captures have been taken over the last few years, in various locations including Antwerp, Delhi, London, New York and Paris. Gupta explains, "I always wanted to take photographs but only started about five years ago when I got a camera for my birthday. It became a secret hobby, and I never showed them to anyone." Available at House of Voltaire.



Selected by Keshav Anand / Feature image: Jonathan Lyndon Chase, butt naked dressed in nothing but pearls, 2018. Photo by Coke O'Neal (via Kohn Gallery)