Inside Japan's Yokohama Triennale 2020
Japan's Yokohama Triennale, an international contemporary art exhibition, has been held every three years since 2001, introducing new concepts and ideas that are shaping culture through diverse works by local, international, established and emerging artists. The latest exhibition spans three venues, Yokohama Museum of Art, Plot 48 and NYK Maritime Museum, and will run until 11 October 2020. The exhibition's 7th edition takes place under the artistic directorship of New Delhi-based Raqs Media Collective, comprising Jeebesh Bagchi, Monica Narula, and Shuddhabrata Sengupta. Together, the collective make art, edit books, curate exhibitions, and stage happenings. Raqs Media Collective articulates an intimately lived relationship with time, memory, and history through conjecture, entanglement and excavation.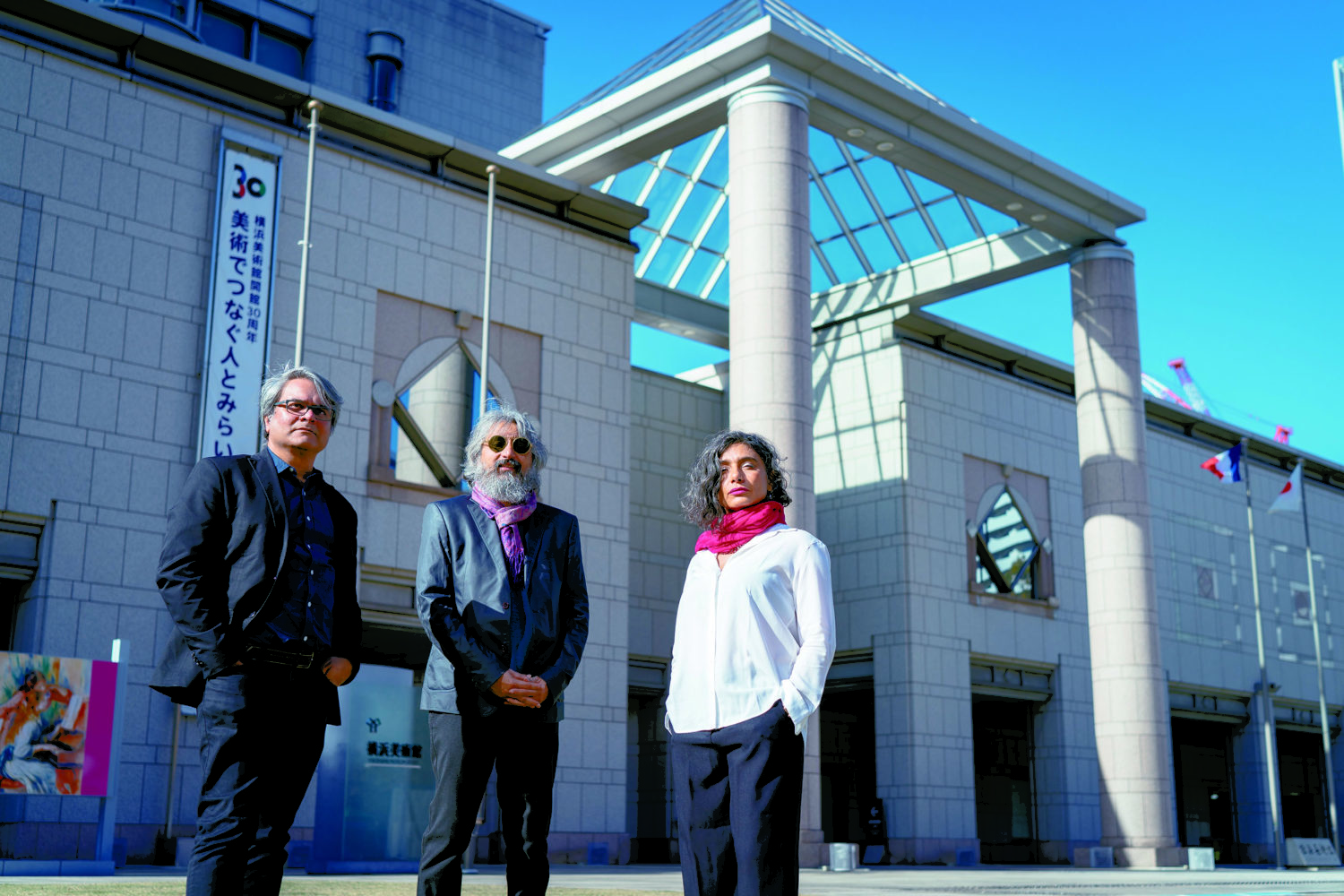 The title of Yokohama Triennale 2020 is AFTERGLOW, a word chosen by Raqs Media Collective to reference how, in our everyday lives, we unknowingly experience the residues of light sparked at the beginning of our time, as in the case of how the "white noise" on our analogue televisions included fragments of cosmic microwave background radiation left over from the cosmic Big Bang. By referring to the Big Bang's destructive energy that propelled creativity and, over time, gave birth to life on this planet, and its radiation that is toxic as well as therapeutic, Raqs Media Collective takes interest in the cycle of destruction and recovery in the human activities of the contemporary age.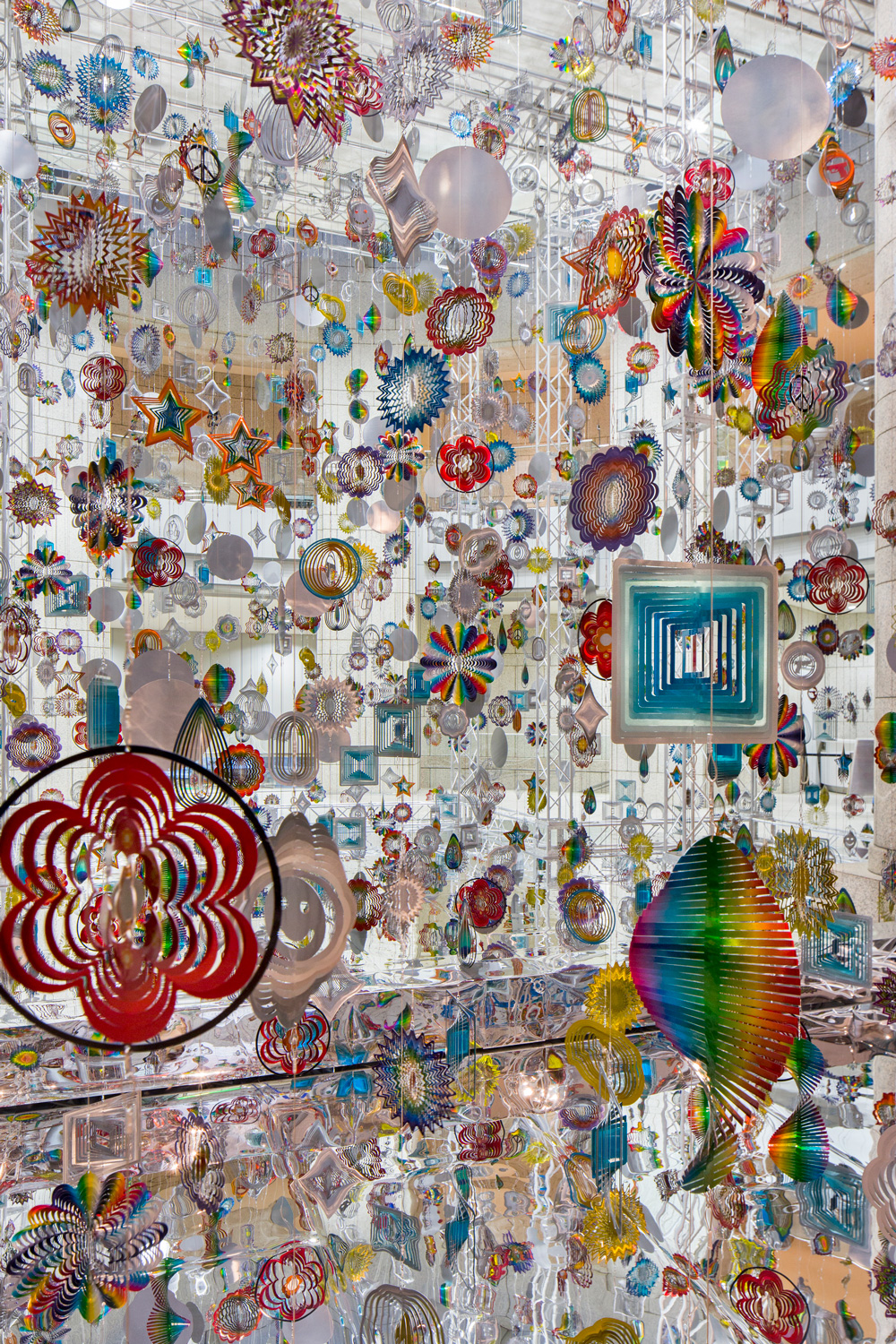 The Triennale brings together works by 67 artists and artist groups from over 30 countries and territories. Standout pieces include that of London-based Eva Fàbregas whose sculpture of soft winding tubes appear like pastel-toned human intestines; a dazzling galaxy of suspended garden ornaments by American artist Nick Cave; and a striking installation of floodlights by Lebanese artist and filmmaker Haig Aivazian. Elsewhere, discover the first VR experience piece by Iranian-Kurdish artist Morehshin Allahyari, whose work questions current political, socio-cultural, and gender norms, with a particular emphasis on exploring the relationship between technology and art activism.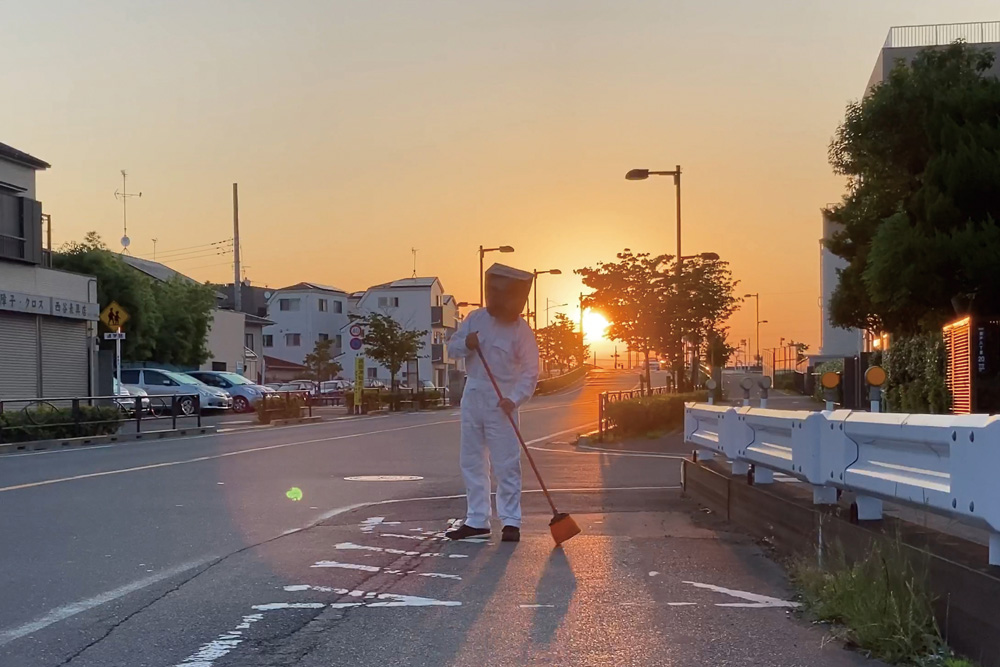 Alongside the artists and audience members, Raqs Media Collective explore ways to co-exist with toxicity for human sustenance and survival in this world in flux, rather than eliminate it. AFTERGLOW consists of both an exhibition, and Episōdos, a series of events that illuminate moments of deliberation. The Episōdos first commenced last year, from November 2019, in Yokohama, prior to the main exhibition's opening last month, July 2020. In addition to these outputs, Raqs Media Collective are sharing their research sources through an online Sourcebook, available to download as a PDF, offering a unique insight into the thinking behind the 2020 edition of the Triennale.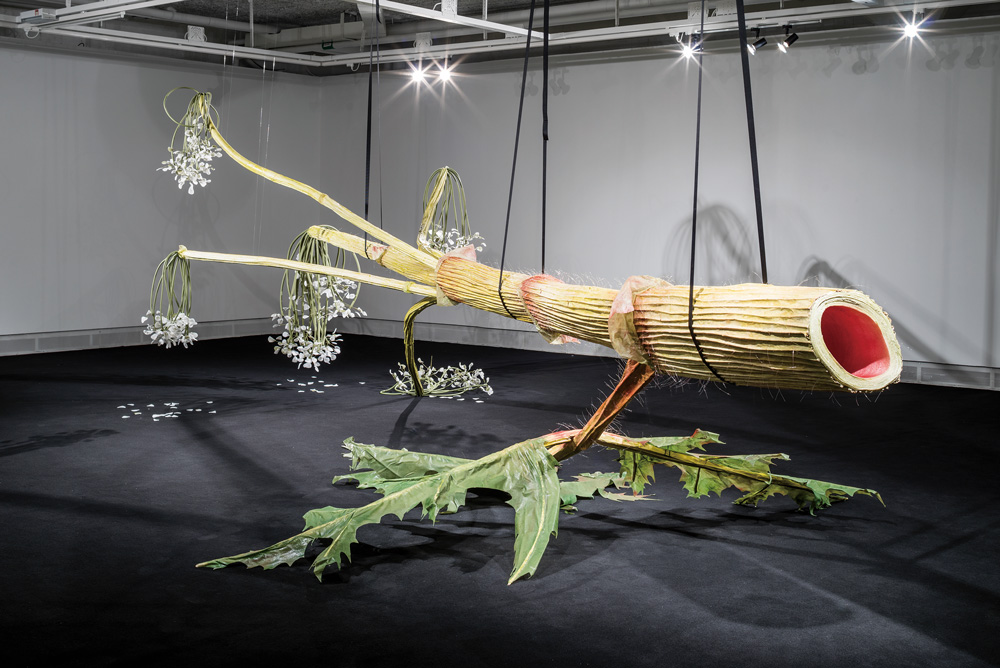 The New Delhi-based trio explain: "The milieus that emerge with a Triennale are an invitation to a migration of concerns, hibernating or urgent, from distinct and diverse locations. They then stand re-aligned and re-drawn, suspended in co-presence. We commenced our own crossing, leading to this edition of the Yokohama Triennale, about two years ago, with questions about care, about care with toxicity, about care and friendship, about luminosity within friendship, and about cosmologies of luminance. We shared these sources, not only with the artists but also the world in Episōdo 00."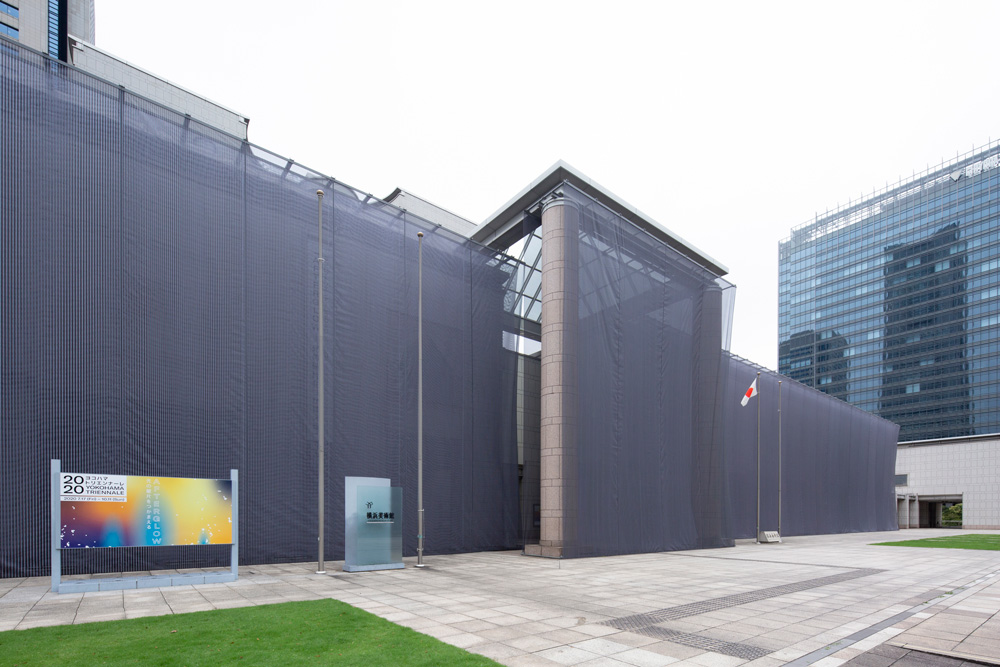 Expanding further on the impact of the pandemic, Raqs Media Collective continue: "Meanwhile, in the course of a few months, a tiny virus, an un-living being, emerged, upending assumptions and assigning a task to the entire species. For the first time in human history we, all the billions from all parts of the world, have to undertake — in awareness of each other — the re-making of forms of life. It has brought to the foreground the necessity of re-apprehending the world. We are now in the afterglow of an unfamiliar, viral, and partly unreadable time, and are without familiar protocols. Alone, and collectively, we have to navigate the oscillation of scales, quickened by the alteration in familiar rules."



Feature image: Eva Fàbregas, Pumping, 2019 | Photos courtesy of Organizing Committee for Yokohama Triennale