6 Female Curators Reimagining The Middle East's Art Scene
As the Middle East's art scene continues to expand and evolve, with the prolific emergence of new art galleries and institutions throughout the region, as well as a perceptible focus on the work of Middle Eastern artists around the world, artistic directors and curators are critical in shaping this growth. Among the key figures at the helm of this development are influential women. Something Curated takes a closer look at five female curators shaping the Middle East's cultural landscape today.  



Mojgan Endjavi-Barbé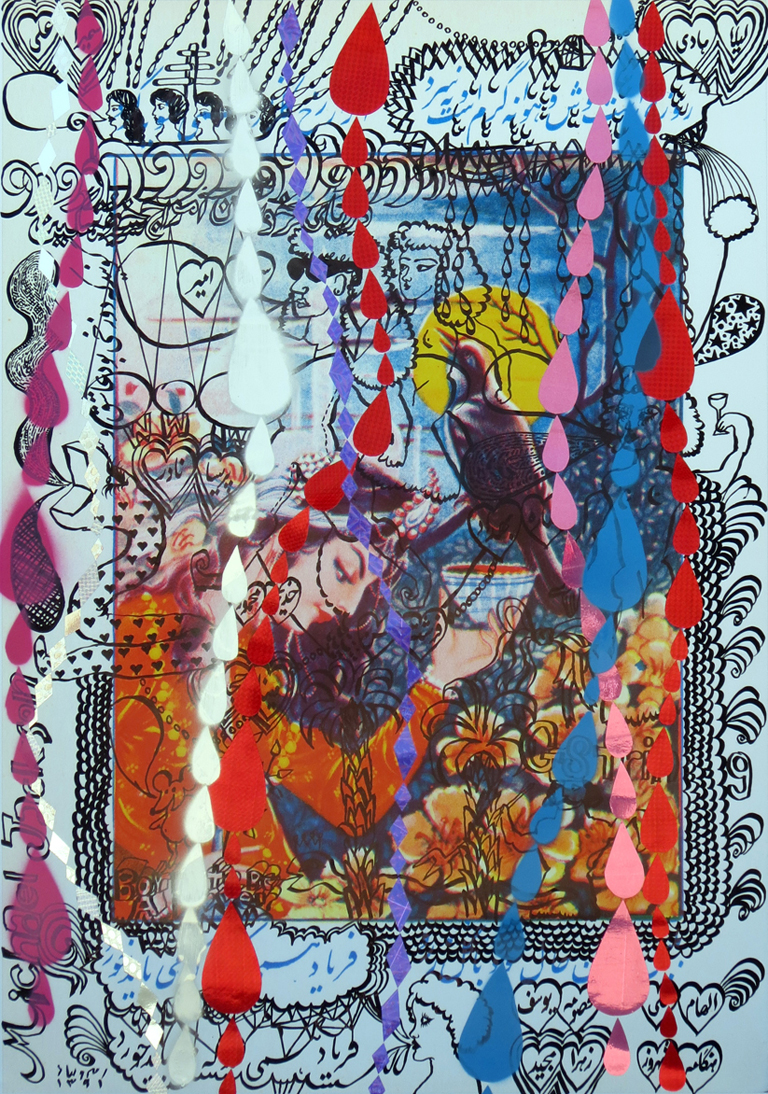 Iranian curator Mojgan Endjavi-Barbé studied Political Science & Sociology at the University of Alabama, before spending four years in Paris, followed by time between Tokyo and London. Now based in Geneva, Endjavi-Barbé noticed a great need for bridges between Iranian artists and Western audiences. The curator felt a supportive platform was required and established of ILLA in 2005, followed by the Persian Garden of Geneva, and Endjavi-Barbé Art Projects. As Iranian artists are playing an increasingly important role in the art worlds of the Middle East and other regions, Endjavi-Barbé's efforts have been critical in championing new talent.



Rita Aoun-Abdo
Hailing from Lebanon, since her relocation to Abu Dhabi in 2006, Rita Aoun-Abdo has been critical in the cultural regeneration of the Emirati capital. As the cultural director of Tourism and Culture Authority Abu Dhabi, Aoun-Abdo has been at the centre of Saadiyat Island, a cultural district incorporating branches of institutions such as the Guggenheim and the Louvre, accommodated in the creations of eminent architects including Norman Foster and Zaha Hadid. Aoun-Abdo is also behind the Abu Dhabi Art Fair, which has grown from a relatively small project in 2008 to a key event in the Middle East's continually expanding art calendar.



Lina Lazaar
Tunisian curator and critic Lina Lazaar has a degree in Statistics from the London School of Economics and an MA in Art History from Sotheby's Institute of Art. Throughout her career in London, where she curated the first auction of Arab and Iranian Contemporary art with Sotheby's in 2007, she has supported the emergence of contemporary Arab art on the international scene. In 2017, Lazaar curated The Absence of Paths, an exhibition for the Tunisian Pavilion at the Venice Biennale. Prior to this, she curated The Future of a Promise at the 54th Venice Biennale, the largest pan-Arab show of contemporary art at the international art exhibition. She is also behind Saudi Arabia's burgeoning Jeddah Art Week.



Sheikha Al-Mayassa
Sheikha Al-Mayassa is recognised as the most powerful woman in the art world of her native Qatar. The country is one of the world's wealthiest, possessing the third largest oil and gas reserves on the planet, and has invested a lot in art. Sheikha Al-Mayassa, daughter of Emir Hamad bin Khalifa Al Thani, was appointed as Director of the Museum Authority of Qatar, which oversees the Islamic Art Museum and the Jean Nouvel-designed Qatar National Museum, among other cultural institutions. Having studied Political Sciences & Literature at Duke University, through her influential curatorial work, Al-Mayassa endeavours "to create a dialogue between cultures and demonstrate that Islam and modernity are not incompatible."



Antonia Carver
Antonia Carver began her career in publishing and arts journalism holding a number of editorial positions in the UK before relocating to the Middle East. In 2004, she joined Bidoun as an editor and later became the director of the Middle Eastern arts organisation's projects division. She is presently Director of Art Jameel, which supports artists and creative communities across the Middle East. Prior to this appointment, Carver was Director of Art Dubai. During her tenure, this annual event became the leading international fair for the Middle East and South Asia, and the world's most global, including a diverse educational and not-for-profit programme.



Raneen Bukhari
Saudi curator, gallerist, and business developer Raneen Bukhari has been running her family's art gallery Desert Designs in Saudi Arabia since her graduation. She is the creator and curator of LOUD Art, a travelling platform for emerging experimental artists, organised annually since 2012. More recently, Bukhari co-curated the project Live Demo in Jeddah, working closely with young and upcoming artists. She has worked on organising diverse shows in London, New York, and Paris, as well as throughout the Middle East. Seminally, in 2018 she curated her first retrospective exhibition for influential artist Mohammed Al-Ghamdi, encompassing his work from 1985 to present day.



Feature image: Cherry Blossums, Amir Farhad, 2011. Courtesy Endjavi-Barbé Art Projects.