Interview: Alexandre da Cunha On New Work & Collaborating With Curator Jenni Lomax
Born in Rio de Janeiro and based between London and São Paulo, artist Alexandre da Cunha challenges the implicit value systems of matter in his work. In his careful arrangement of material and objects, whether domestic, utilitarian or disposable, da Cunha re-evaluates hierarchies of attention and perception by scrutinising the play of shape, form and colour. For Arena, his first exhibition at Thomas Dane Gallery in Naples, opening on 29 September, da Cunha playfully explores how objects sit in the world around us, luring the subtext of sensation to the foreground in a humorous undoing of conventional meaning. Through a conversation with Camden Art Centre Director Jenni Lomax, with whom da Cunha worked with back in 2009 for the show Laissez-faire, a particular emphasis is placed on spatial progression, with doorways deliberately closed to influence movement through the gallery. To learn more about the upcoming show, da Cunha's collaborative relationship with Lomax, and how he's been handling the pandemic, Something Curated spoke with the artist.
Something Curated: What is the thinking behind the works included in your upcoming Thomas Dane Gallery exhibition?
Alexandre da Cunha: The exhibition presents a range of new works combined with a few earlier pieces that somehow have a connection with the central concept of the show or specific aspects of the space. It is a generous selection of works made from different materials and textures that have a lot in common. Unlike previous solo shows, where I often combined sculptures with other languages, this is essentially an exhibition of sculptures. The title Arena alludes to the idea of a possible open space where the works can be seen as figures; as if they were dynamic actors in a narrative or a play. To me, the main challenge in this process was to find a good balance between celebrating the elegance of the architecture of the gallery and almost ignoring it. That tension of creating tight connections with the space and letting the works function independently is present throughout the show.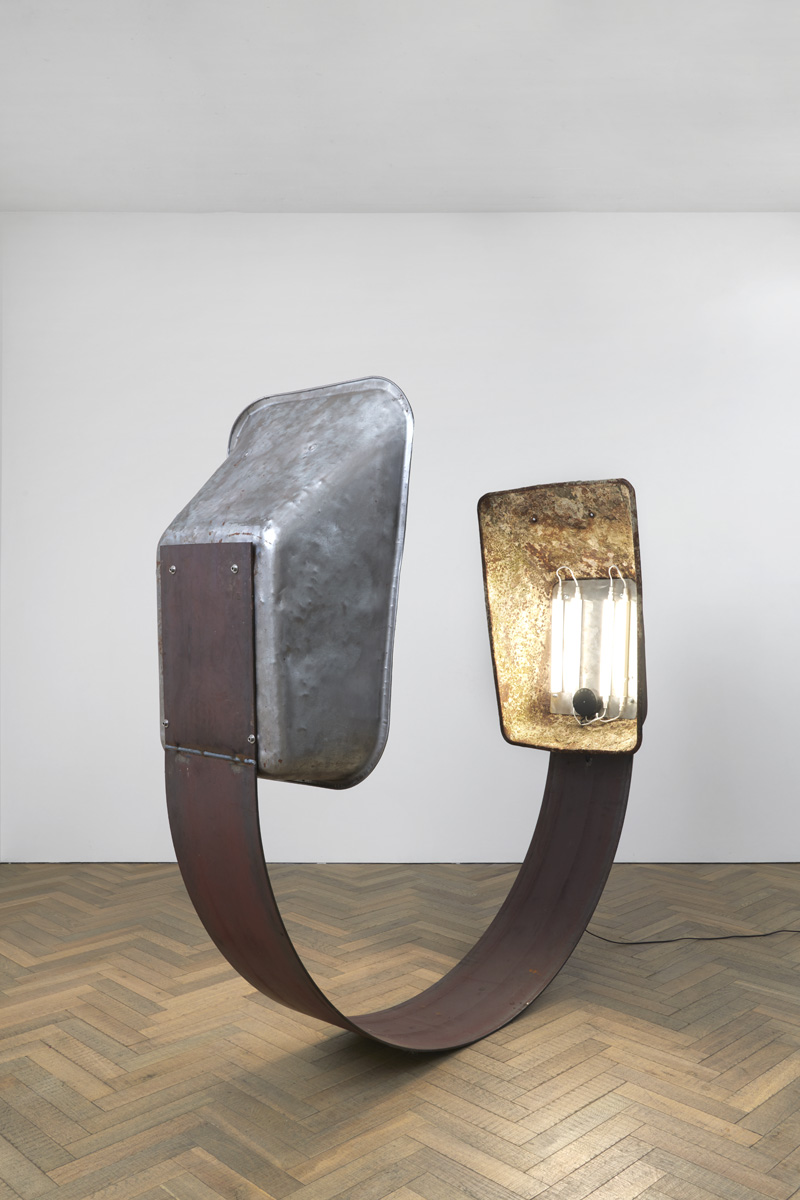 SC: Could you expand on your collaborative relationship with Jenni Lomax?
AdC: I met Jenni a while ago (2009) when she invited me to do an exhibition at Camden Art Centre in London, which was a key moment for my work. It was my first public solo exhibition in London and generated a lot of very productive conversations about my practice both in London and abroad. Prior to the show I did a residency as well, which allowed me to develop ideas for the exhibition in the ideal way with lots of time to reflect and create the pieces in the building. When the opportunity to work with Jenni appeared more recently I instantly saw it as a chance to revisit a similar process and I knew from the beginning this would be a very fortunate collaboration.
We visited Naples a few times and spent time at the gallery well before the show and I feel that was a crucial part of the work together. It reminded me of the times of the residency and it seems such a privilege to me to be able to develop a solo show in a gallery in such a way now. Gallery shows tend to have a short duration and the focus is less about the process and more about the outcome; this space in Naples does something else to this system and Jenni could not be a better companion on this journey that involves a lot of risk taking.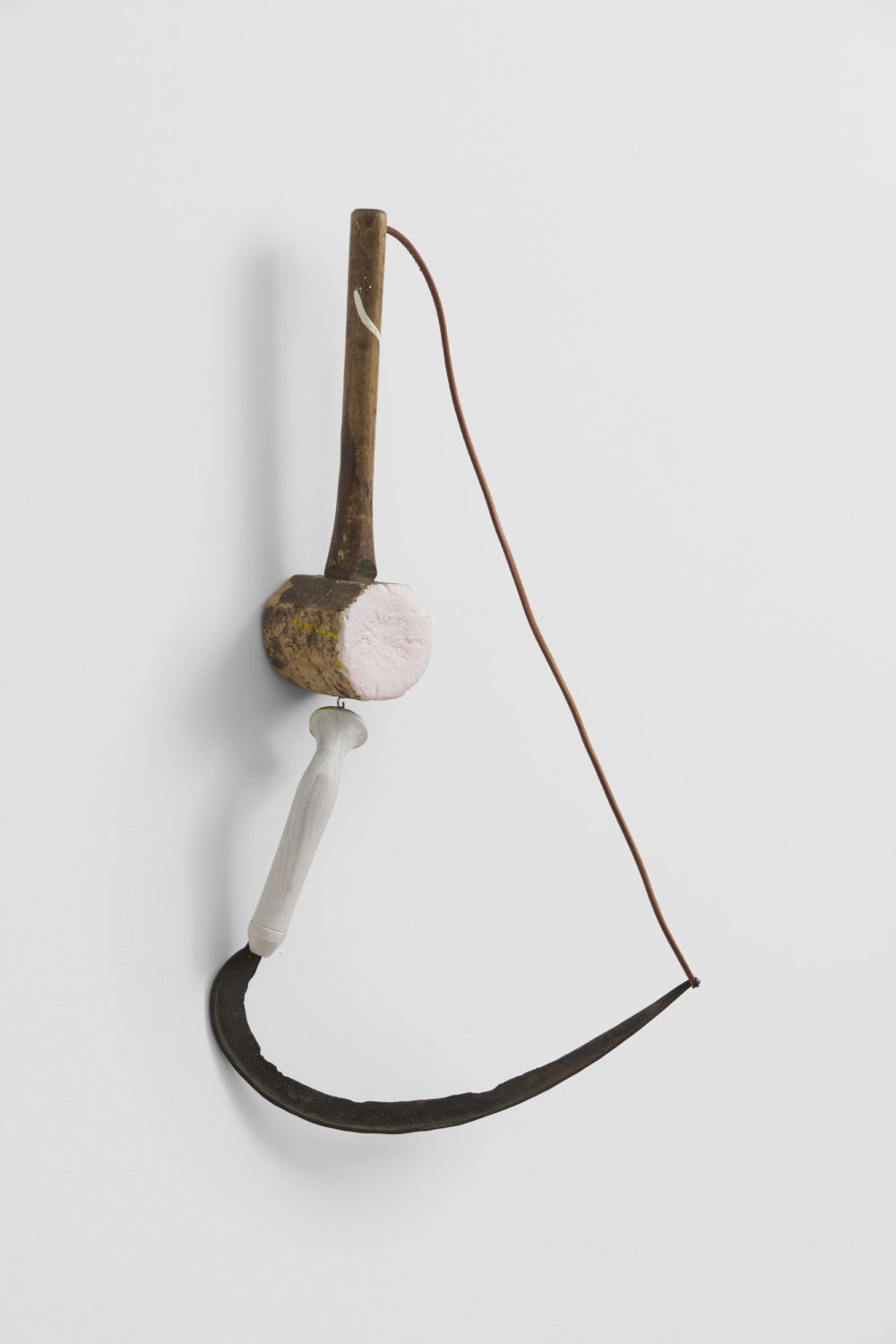 SC: What are you working on at present and how has the pandemic affected your way of operating?
AdC: I am currently working on the final phase of a commission of a large concrete sculpture that will be shown at the inaugural exhibition of "The Box" in Plymouth and finishing a permanent artwork for a new station of London Underground (Battersea Power Station) that will be revealed to the public next year. This has been a long and challenging process but I am very excited to have a permanent and public work in London.
The pandemic is still affecting a lot of my way of operating and it is very frustrating. Everything had to be adjusted, re-structured, and it feels like an endless negotiation. My work routine has changed drastically; the work in the studio is stuck in many levels because of that. Most importantly, it affected how we communicate and move around and that is a huge part of my process of making work. On a more positive note, I feel that I have more time to eat well, to exercise, to sleep, which are good things for me but not necessarily for my work.



Feature image: Balls (Citrus), 2020 / Sentinella II, 2020 / Kentucky (Arlecchino), (detail), 2020. © Alexandre da Cunha. Courtesy the artist and Thomas Dane Gallery. Photo: Ben Westoby.