The Virtual Premieres, Online Events & Cinema Screenings Not To Miss At The 64th BFI London Film Festival
From 7–18 October 2020, the latest BFI London Film Festival will be the first ever edition to be widely accessible across the UK, with over 50 virtual premieres, free online talks and cinema screenings throughout the country. Festival Director, Tricia Tuttle explains: "Like many other live events around the world, we've had to make changes to our plans in response to a global pandemic, factoring in safety concerns and restrictions – some known, some still unclear. But as we've undergone this planning we've also witnessed historical international protests, an urgent reminder of just how much we need to do to combat racism and inequality. This year has also given us an opportunity to think creatively about how we make the Festival more accessible. It was vital to us that we get back to cinemas, and are looking forward to working with independent and cultural venues across the UK who are such an essential part of our film ecosystem." Ahead of the Festival's launch, Something Curated highlights the screenings and events we are most looking forward to this year.



Lizard || Akinola Davies Jr (7-18 October 2020)
Born in London to Nigerian parents, filmmaker and artist Akinola Davies Jr spent his childhood years between Nigeria and England. His body of film work created in Nigeria includes short Zazzau, capturing a vibrant equine festival, and a film entitled Unity Is Strength, made in collaboration with photographer Ruth Ossai for fashion house Kenzo. In his new short, Lizard, presented at this year's Film Festival, Juwon, an 8-year-old girl with an ability to sense danger gets ejected from Sunday school service. She unwittingly witnesses the underbelly in and around a Mega Church in Lagos.



Happy Thuggish Paki || Hardeep Pandhal (7-18 October 2020)
Born in Birmingham, Hardeep Pandhal's work incorporates non-linear modes of story telling, parodic language and his own biographical content. His work questions whether art can confront or sublimate trauma to convey otherwise unrepresentable ideas, addressing situations of compromise and articulating so-called marginalised positions. This exhilarating rumination on the process of animation and the language of video games takes its cue from the origin of the word 'thug' in British-India.



Days (Rizi) || Tsai Ming-Liang (8-11 October 2020)



A middle-aged man suffering from chronic pain hires a young male masseur: two figures meet, share a moment together and then separate. The older man is played by the magnetic Lee Kang-Sheng, without whom Tsai has never made a film in his three-decade career. Lee once again embodies a type of solitude that is never tragic yet allows one to engage with the passage of time in all its painstaking richness. Tsai's meticulous framing celebrates the quiet actions (shredding a cucumber, oiling a body) which narrative cinema often considers too prosaic to matter. Here minimalism is manifested as a deliberate political act which invites us to see cinema. In doing so, Days slowly materialises Tsai's particular vision of filmic realism.



The Reason I Jump || Jerry Rothwell (9 October 2020)



Based on Naoki Higashida's ground-breaking memoir, in which a 13-year-old nonspeaking autistic boy brilliantly describes his perception of the world, The Reason I Jump offers a rich and highly relatable first-hand portrait of what autism feels like. Following five young people from around the world and using excerpts from the book as a narrative thread, it describes how distressing or intensely beautiful the world can be for someone with ASD. Employing a rich palette of colours, kinetic lights and immersive sound, Rothwell has crafted a deeply empathetic and immersive documentary. The deserving winner of the Audience Award at the Sundance Film Festival, it is a real eye-opener that challenges and overturns many preconceptions about autism.



Screen Talk: Riz Ahmed || Riz Ahmed (11 October 2020)
Multi-talented actor, rapper and activist Riz Ahmed talks about his career and the making of Mogul Mowgli. With his roles in British independent features such as Chris Morris' Four Lions and Michael Winterbottom's Trishna, the Hollywood blockbusters Jason Bourne, Rogue One and Venom, as well as his Emmy-winning turn in The Night Of, Ahmed's acting career has been stratospheric. Also known as Riz MC, he won critical acclaim with his albums Microscope and Cashmere, and raps in the band Sweat Shop Boys. In Mogul Mowgli, which he co-wrote with director Bassam Tariq, Ahmed plays a British-Pakistani rapper whose life spirals out of control when he succumbs to a debilitating illness.



The Salt in our Waters (Nonajoler Kabbo) || Rezwan Shahriar Sumit (13-17 October 2020)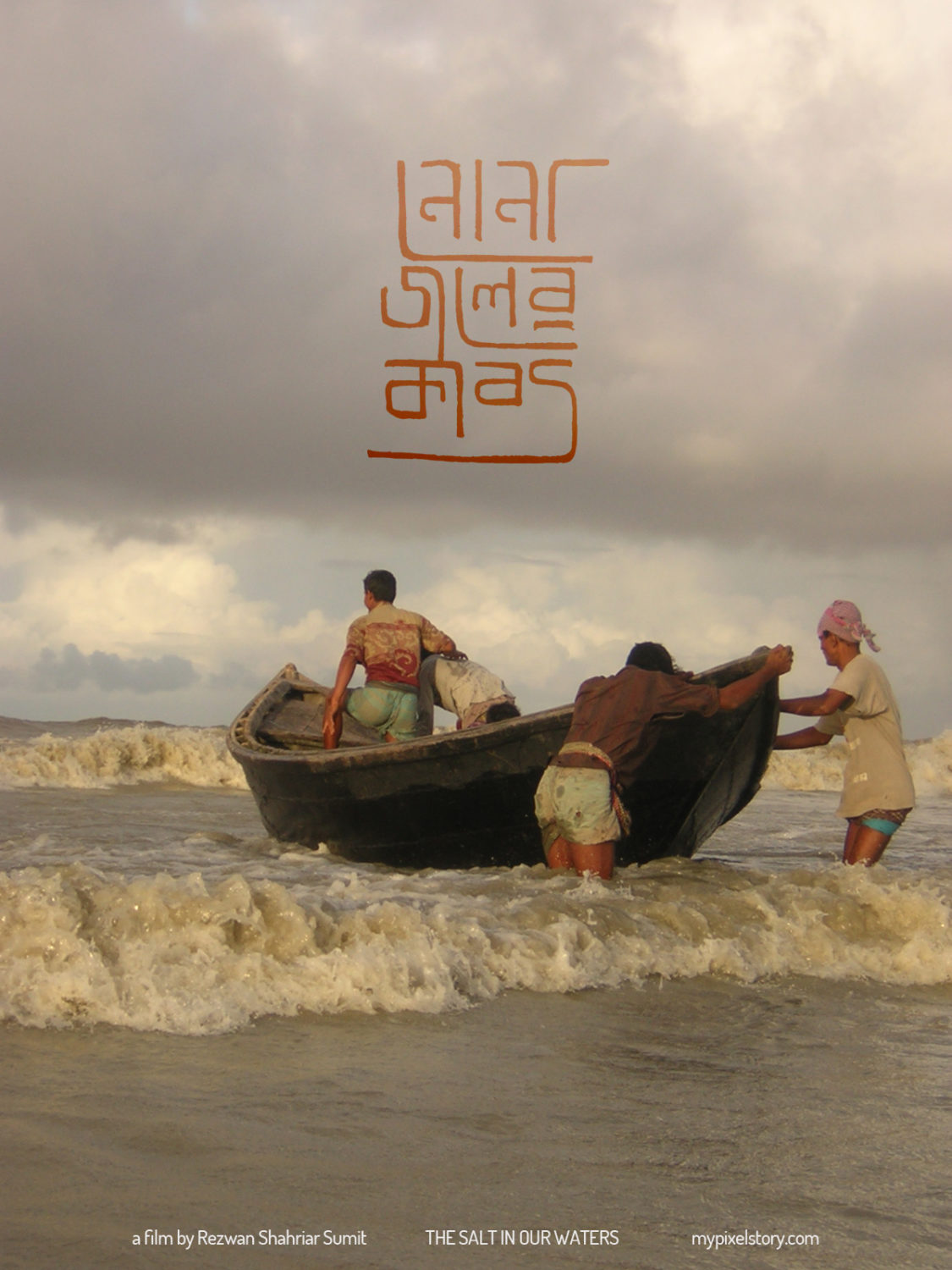 Debut director Rezwan Sumit collected numerous awards, including a Spike Lee Fellowship, to produce this exquisite Bangladeshi drama, set on a remote coast afflicted by climate change. Soon after the death of his coastguard father, young Rudro travels to a far-flung fishing village to find some closure. He rents a hut and starts to work on his figurative art. A young local woman inspires his work and secretly falls in love with him, but the rigid traditions of the village forbids any possible relationship. When the fish shoals the fishermen rely on suddenly disappear, Rudro and his blasphemous sculptures are blamed. And with a cyclone approaching, social and physical storms threaten the artist's way of life.



African Apocalypse || Rob Lemkin (16-19 October 2020)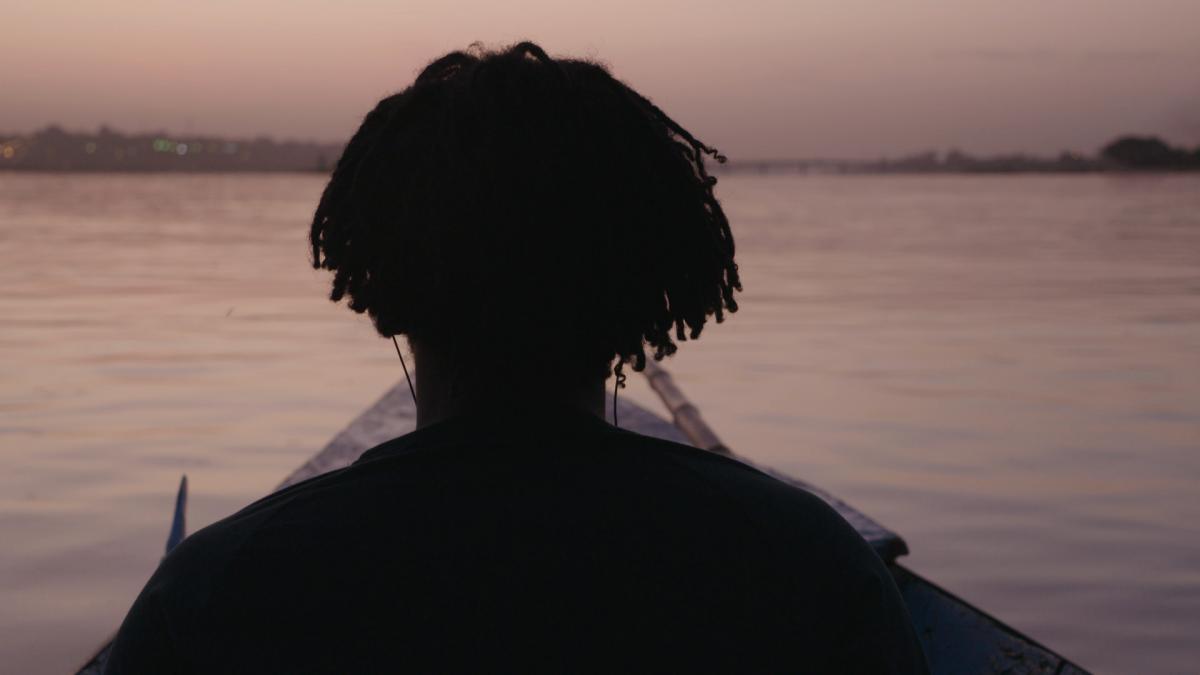 When British-Nigerian poet and activist Femi Nylander discovered Joseph Conrad's Heart of Darkness, the novel that Barack Obama claims helped him understand why 'white people are afraid', he was immediately drawn to understanding this distorted vision of Africa. Embarking on a spiritual journey to Niger, Femi uncovers the violent legacy of the real-life counterpart to Conrad's novel, French Captain Paul Voulet, whose genocidal mission in 1898 can still be felt today, through subsequent generations of his victims. A brutal indictment of colonialism that never shies away from the horrifying terrorism Africans endured under colonial rule, African Apocalypse is a visually compelling, visceral experience that seeks to understand how our colonial past shapes our present with a passionate conviction that it doesn't define our future.



Zanka Contact || Ismaël El Iraki (16-19 October 2020)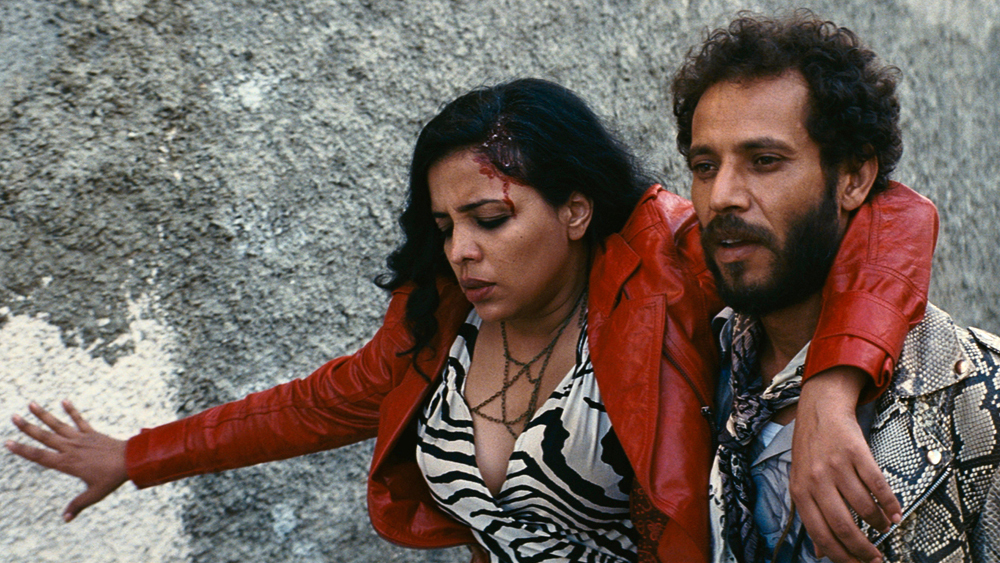 A wild and electric chemistry is ignited when Rajaes and Larsen's lives collide – literally – through a car crash. Their harmony is manifest in the perfect match between her penetrating vocals and his legendary guitar riffs. But violence also lingers – they both answer to an underground that never ceases to exert its influence over their destinies: from Larsen's viscerally depicted heroin dependency and unresolved past, to Rajae's vulnerability and defiance, which places her in danger when she upsets her most powerful client. Shot in resplendent 35mm and paying homage to London's rock scene, the wide vistas of Westerns, desert music and the city of Casablanca, the energy of Ismaël El Iraki's unforgettable debut is intoxicating – its story is imbued with Larsen and Rajae's fervent desire to overcome great trauma.



Feature image: Still from The Reason I Jump. Directed by Jerry Rothwell.