Inside Los Angeles-Based Artist Diedrick Brackens' New Exhibition Of Tapestries
For visual artist Diedrick Brackens, whose textile narratives are shaped by his evolving encyclopedia of allegorical symbols, the lake near his birthplace of Mexia, Texas has become the absorbing protagonist of his newest series of tapestries. Lake Mexia is a thousand-acre span of abundance, celebration, nostalgia, and grief. When viewed from above, it appears as a bat flying out of a cave, two wings beating against a star-studded night. At only 20 feet deep, its sediment is a 60-year layer of history and community.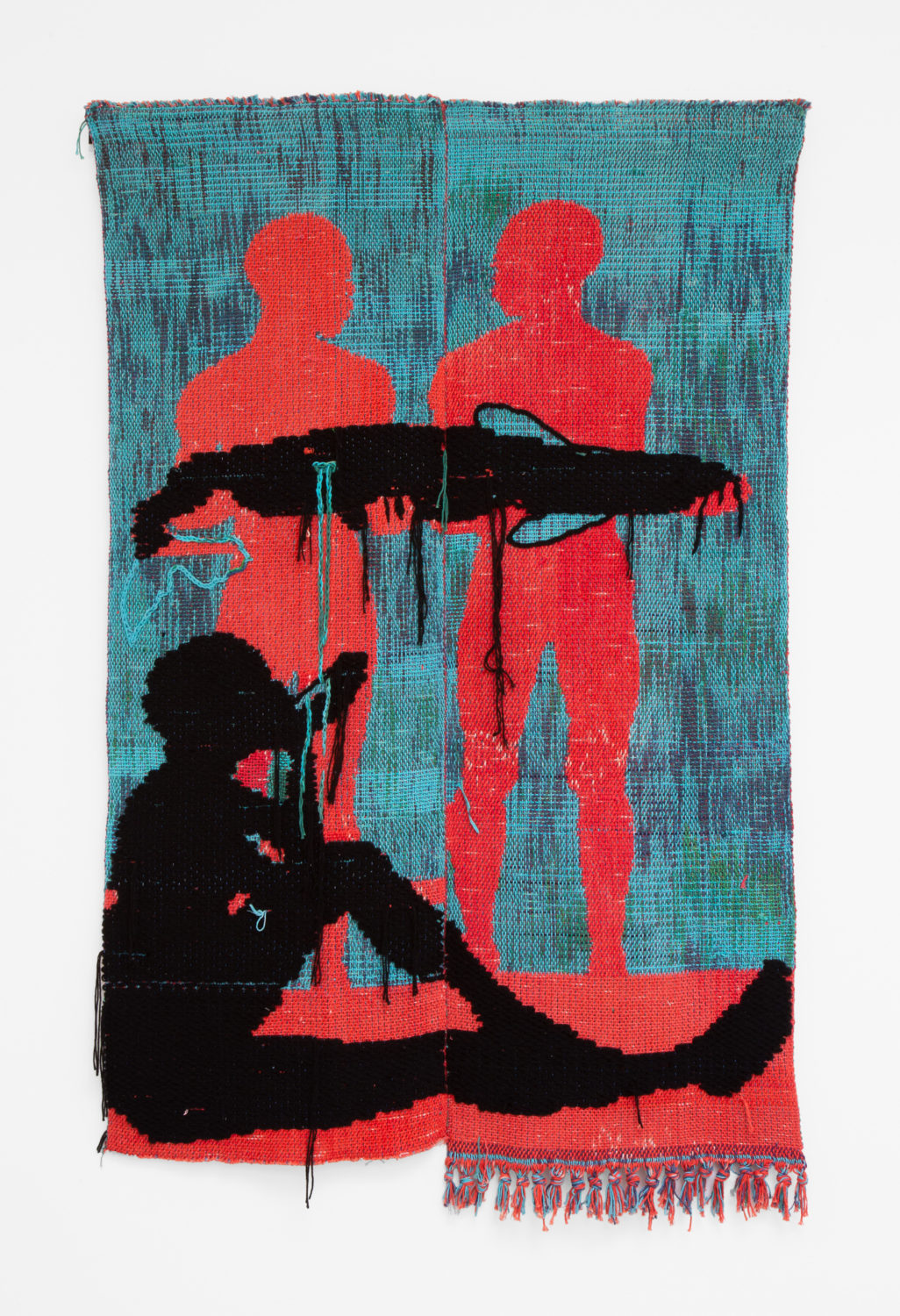 "I am thinking about what it means to be a child of this lake," says Brackens, regarding his second solo exhibition at gallery Various Small Fires in Los Angeles. Weaving hand-dyed cotton and synthetic yarns through a traditional loom, Brackens plumbs the area's geographic features, boundary lines, flora, and fauna, as well as personal memories, folklore, and local news in eight new works defined by three recurring colors and creatures: crimson red, jet black, and blue/green define human figures, resplendent catfish, and wild dogs. The lake is their nexus.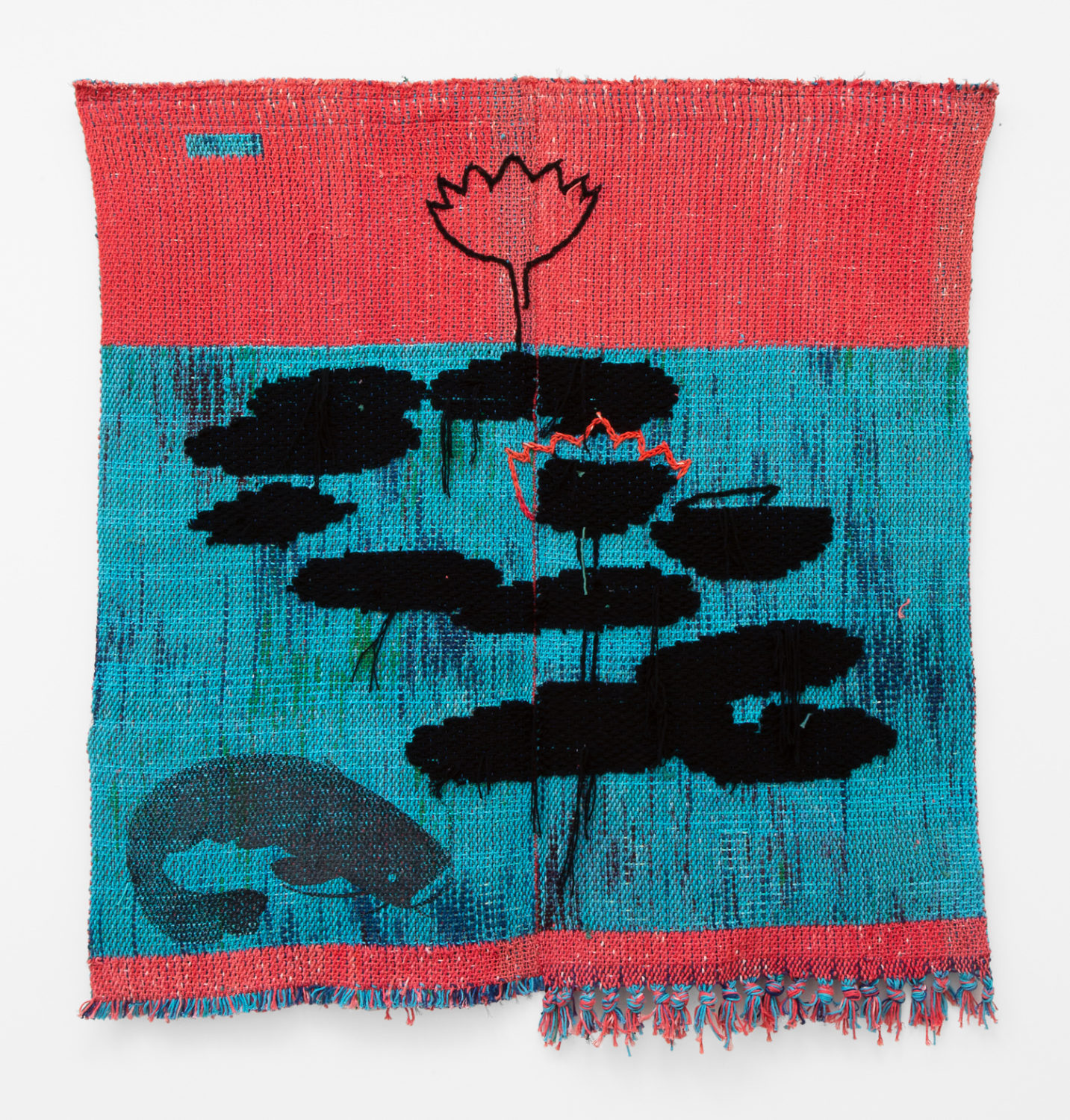 Against an aquamarine backdrop, through the eye unburnt and blameless presents two figures jumping through rings of fire – portals that either bring them together or a powerful Rorschachian reflection amidst opposing elements. In the pondkeepers, two figures hold up a giant freshly caught catfish, dripping braided threads that cascade over the outstretched palms of a supplicant third figure. In grief has no gills, a figure is caught mid-jump through a body of water, their body split between a hypnotic sky and blood-red reservoir.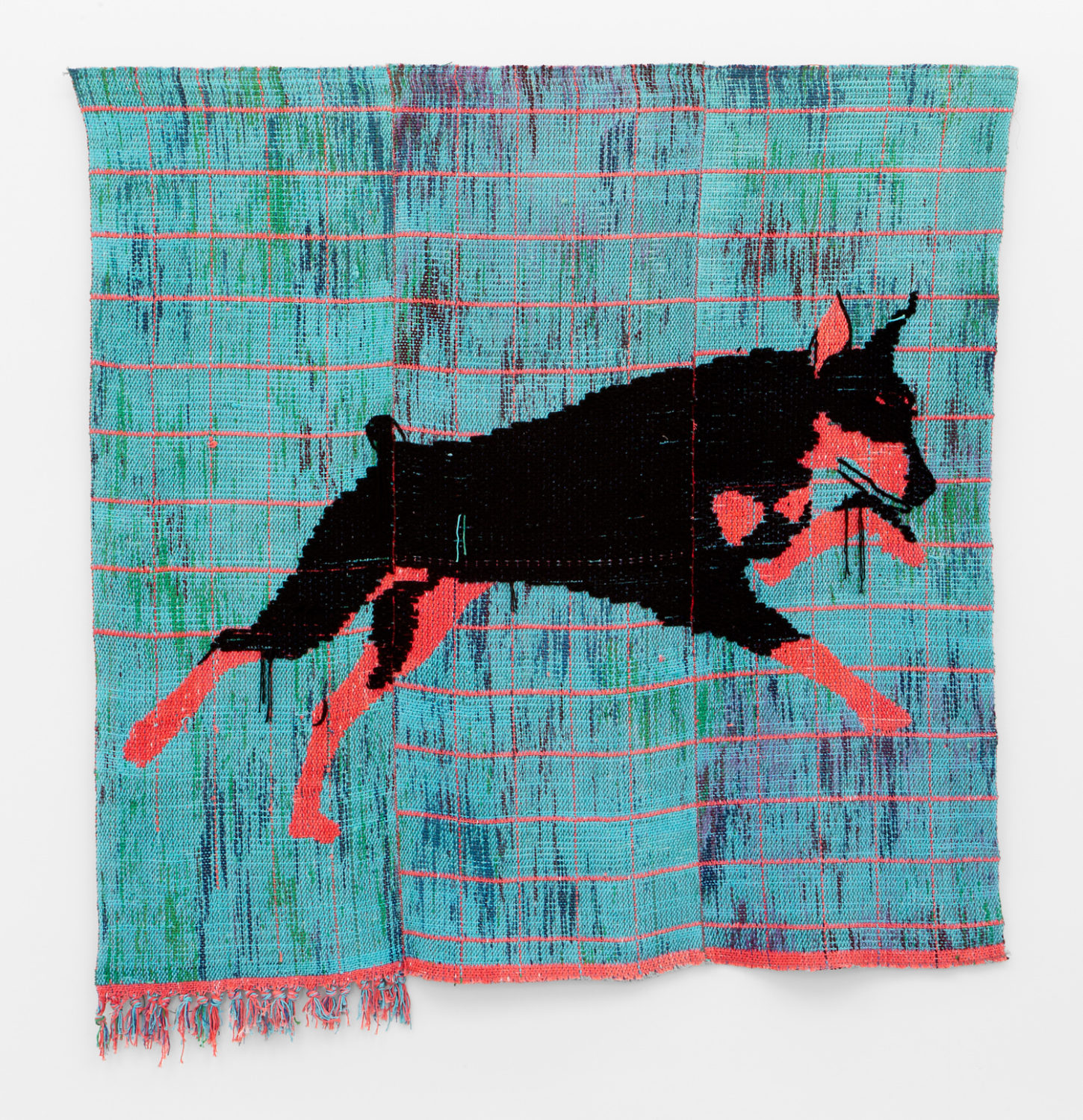 In these textiles, Brackens gathers together countless rapturous pastimes and childhood memories. A place also marked by unforgettable racial violence, the woven lake reveals such images in bits and pieces – loose fibers fraying along the edges – as a fragmented recollection might reveal itself in vivid parts. Employing a mix of historic influences from Kente cloth in West Africa and the mythical tapestries of medieval France, Belgium, and Italy, Brackens uses his growing symbology of animals and colors to honor a compounded space at human scale. The resulting form poses a haven for ritual, commemoration, and repose that unfolds in diaristic intimations and glimmers.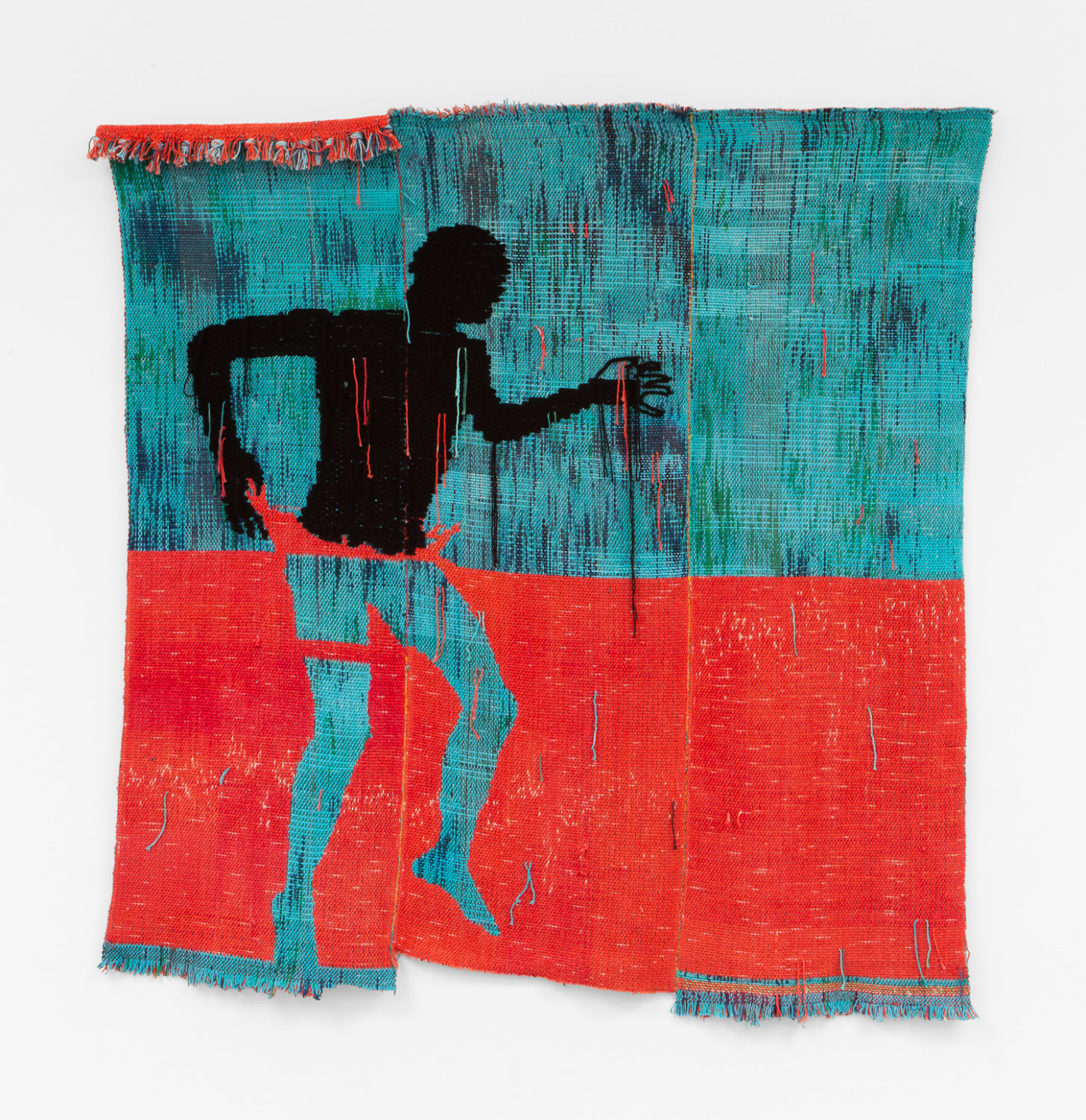 In addition to the physical work inside the gallery, Brackens transforms visual symbolisms into recited poetry, as heard from our five-channel exterior sound corridor. The self-recorded "pondkeepers poem" is a synesthetic meditation that echoes the sentiments Brackens shares in his textiles.



Diedrick Brackens, the pondkeepers at Various Small Fires, Los Angeles. Open until 17 October 2020.



Feature image: Diedrick Brackens, through the eye unburnt and blameless, 2020. Courtesy the artist and Various Small Fires, Los Angeles/Seoul.