Interview: Dessert Creator Lexie Park On YouTube Spirals And The Story Behind Nünchi
By Something Curated
Over the past year, Nünchi, the brainchild of Los Angeles-based self-taught chef Lexie Park, has gained an impressive following for its sublime and photogenic desserts, from complex 3D jelly cakes, featuring miniature moulded babies and delicately cut fruit, to glistening floral topped cheesecakes, and yakshik, a traditional Korean rice cake made with dried fruits and nuts. Having already collaborated with megabrands Nike and Vans on special projects, Nünchi's résumé is expanding rapidly. In the wake of the pandemic, while business has been booming on the cake front, Park has also been exploring other food delivery options, from vacuum-sealed ready-to-serve charcuterie boards, replete with cold cuts, cheeses, almonds and pistachios, to ginseng infused bone broth packets and delightful homemade jams. To learn more about Nünchi's beginnings, Park's background, and what she has planned next, Something Curated spoke with the chef.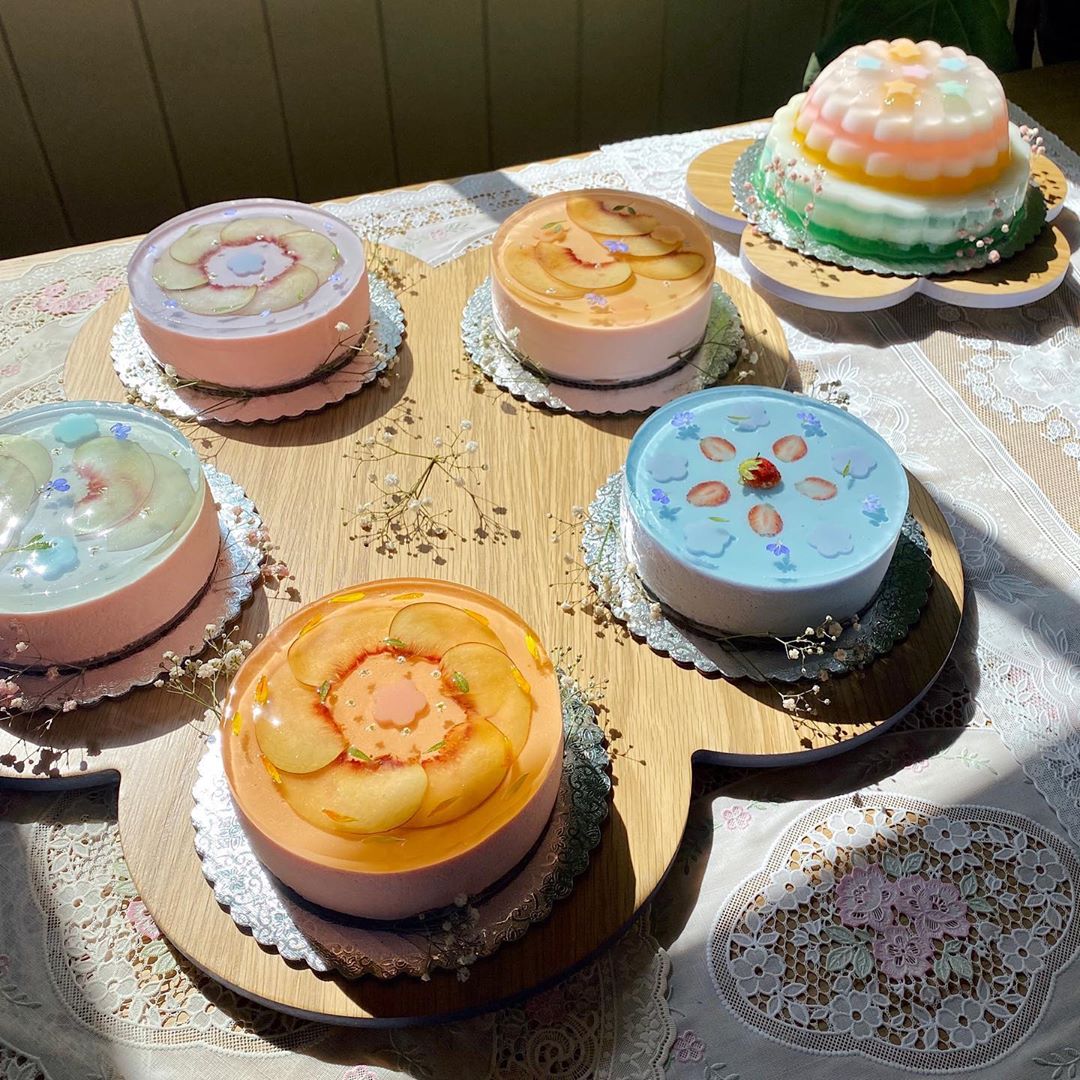 Something Curated: Can you tell us about your background; what first drew you to working with food? 
Lexie Park: I grew up in downtown Los Angeles with my parents working in the fashion district so I pretty much grew into fashion my whole life. I've always questioned whether it was something I loved or if it was because it was all I felt I knew. I worked for my parents for a long time and then also left to gain outside experience and worked for brands like Opening Ceremony and then launched a brand called Phelmuns Nonbasics with James Flemons. Shortly after we decided to part our ways, I was turning thirty and decided I wanted to try something outside of fashion for the first time. It felt like a quarter life crisis but it also felt like now or never.
We have this idea when we're younger that we'll make it by the time you're thirty. I felt so behind in a lot of ways and very lost to be honest. My love for food started when I was pretty young but I didn't realize this until I was older. My mom is an amazing cook and my aunts are amazing bakers so I was around good food often. As an adult, I coincidentally had a lot of friends who had restaurants which sparked a curiosity in myself to explore it a little more. I wanted to see if I could take everything I had learned in fashion and apply it to food. It felt like an exciting challenge to me especially because food involves an extra sense.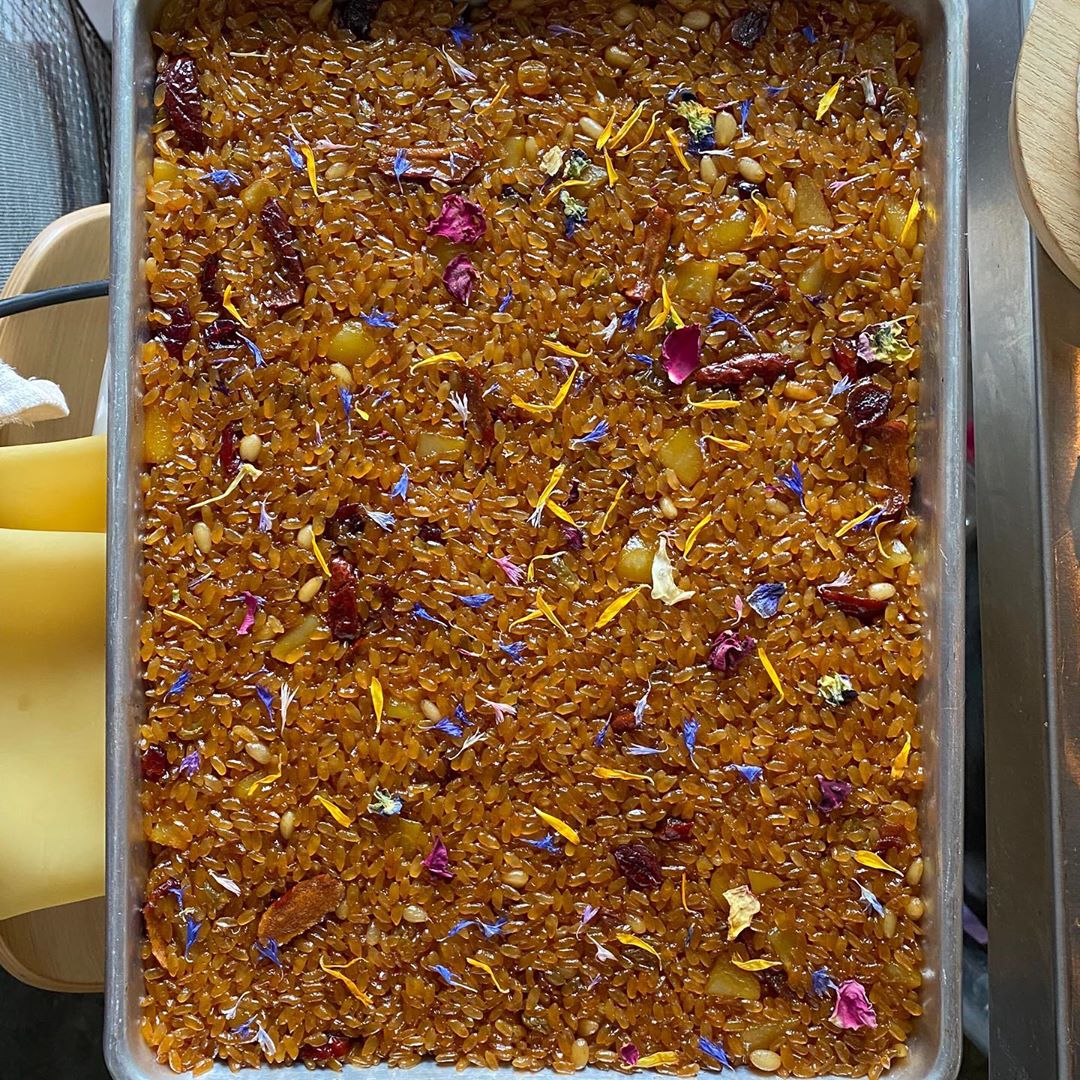 SC: How was Nünchi born? 
LP: I spent a lot of time in the beginning of my relationship with my partner day dreaming out loud in bed talking about all these ambitious crazy ideas I had for food and how I wanted to host creative dinners and gather all my friends and have this full experiential dinner for them. I would just ramble on about dishes I pictured and how it would be unlike any other restaurant I knew of. And how I would call it Nünchi which didn't have a direct translation in English but it was a Korean word that basically meant emotional intelligence – this hyper-awareness of picking up on things that weren't said.
I'm a total empath and almost too sensitive so the word always resonated with me. He got so sick of me just being a dreaming Pisces that he decided to start a Google Doc of all of my ideas and how I would start executing them one idea at a time and pushed me to just let go of my fears and do it. So for the fourth of July I made this jelly cake for my friends party and it really just started from there. I had no plans on Nünchi being so "jelly forward" but that's sort of what took off.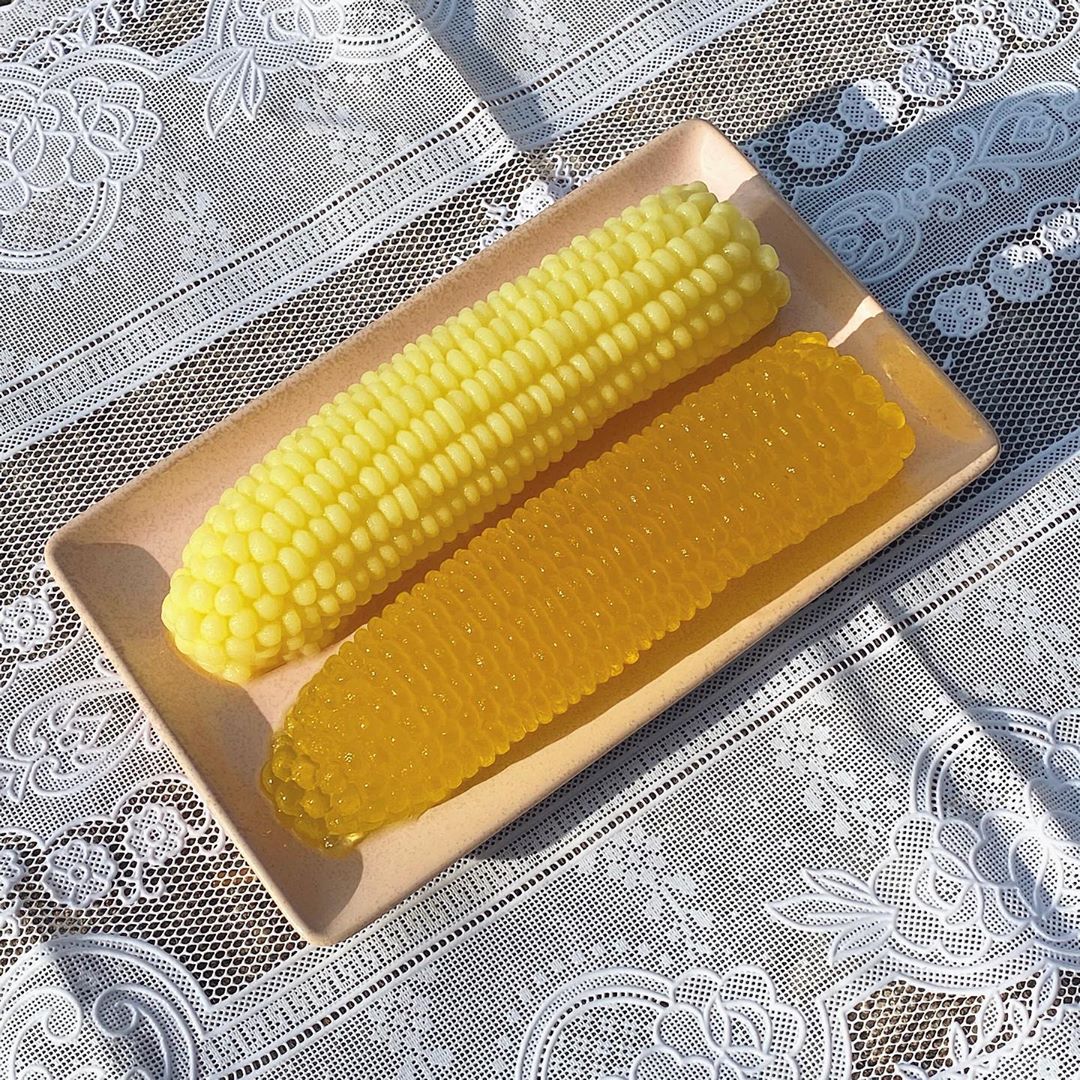 SC: What are you currently working on and how has the pandemic affected the way you operate? 
LP: I had only been working on this for a few months before the pandemic hit. I was starting to cater events more frequently which made me want to think about actually hosting the dinners I had dreamt about. I was starting to look for spaces to do them out of but then lockdown happened. It definitely affected the way I operated but I really wanted to adapt and was forced to pivot the direction of where I thought I was going. No one knew how long it was going to last and since I couldn't bring people together, I started making these wellness meals and delivering them to people because at the end of the day my purpose was for people to experience something new and feel nourished. Currently, I've been super overwhelmed with cake orders and trying to manage a small growing business but also trying to figure out how I can maintain some space in my life to be freely creative. I'm collaborating with some brands and photographers and launching my website soon. I'll be selling my cakes outside of DM's which I'm super excited about and also selling some packaged food, home goods and working on launching some clothing and taking it back to what I know best.
SC: Where do you look for inspiration?
LP: It usually starts at a grocery store or the farmers market. I'm usually always keeping my eyes open for something I haven't seen before so I tend to look for farmers who have something unique to them or I spend a lot of time at different Asian grocery stores all over LA. Followed by me obsessively talking about what I'm going to do with it and then falling into a YouTube spiral to figure out how I'll execute. I also find inspiration in having conversations with people. I really appreciate any level of conversation or connection I have especially during this time of isolation.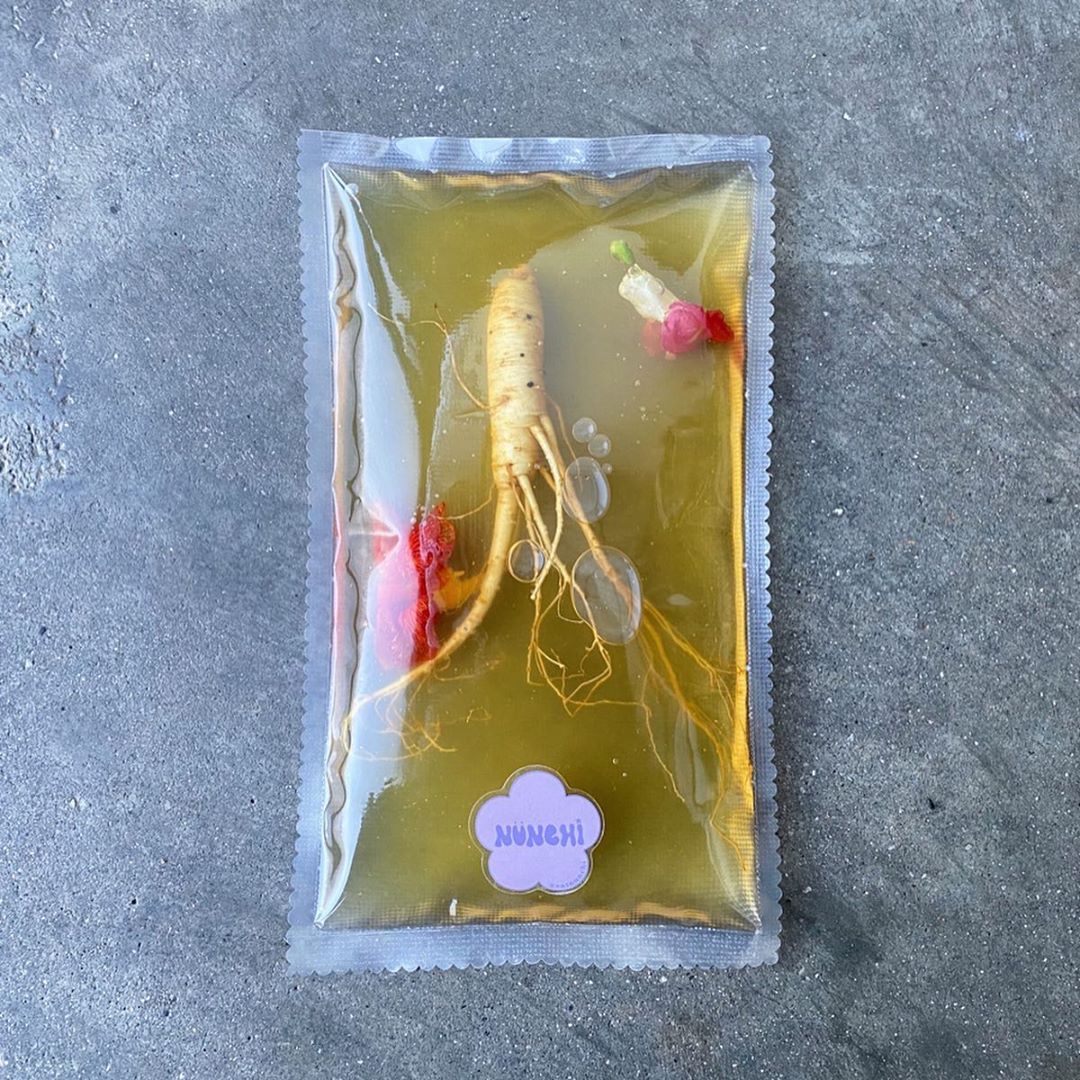 SC: Are there any ingredients or processes that you are particularly enjoying working with at present? 
LP: I've been making so many cakes for the past few months that I haven't been able to experiment as much as I used to but I do enjoy the process of making a cake since I try to make them unique each time. I enjoy the process of going to a farmers market every week and finding new ingredients to use and the people ordering my cakes trusting me to surprise them with something. I, like everyone else, also got really into gardening during this pandemic and growing rare vegetables, fruits, and edible flowers that I can use in my food. I've been really into this strawberry mint and ice plant my partner and I have grown all summer.
SC: What do you want to learn more about?
LP: I'd really like to learn how to cast my own moulds which I've been talking about forever but instead, due to the lack of time, have been relying on Etsy and eBay for them. I also really want to go to Asia for a long period of time, which I had planned before Covid, so I can watch and learn how grandmothers make all of my favourite foods. YouTube will suffice for now.



Images courtesy Nünchi