The McEvoy Foundation Host Legendary Activist Angela Davis & Artist Isaac Julien In Conversation
For over five decades, activist and scholar Angela Davis has been deeply involved in pioneering movements for social justice around the world. Her work as an educator, both at the university level and in the larger public sphere, has emphasised the importance of building communities of struggle for economic, racial, and gender justice. She is the author of ten books, including Women, Race and Class, 1981; Blues Women and Black Feminisms: Gertrude "Ma" Rainey, Bessie Smith and Billie Holiday, 1999; and Are Prisons Obsolete, 2003.
She draws upon her own experiences in the early seventies as a person who spent eighteen months in jail and on trial, after being placed on the FBI's "Ten Most Wanted List." Having helped to popularise the notion of a "prison industrial complex," she now urges her audiences to think seriously about the future possibility of a world without carceral systems and to help forge a 21st century abolitionist movement. Davis is professor emerita at the University of California, Santa Cruz.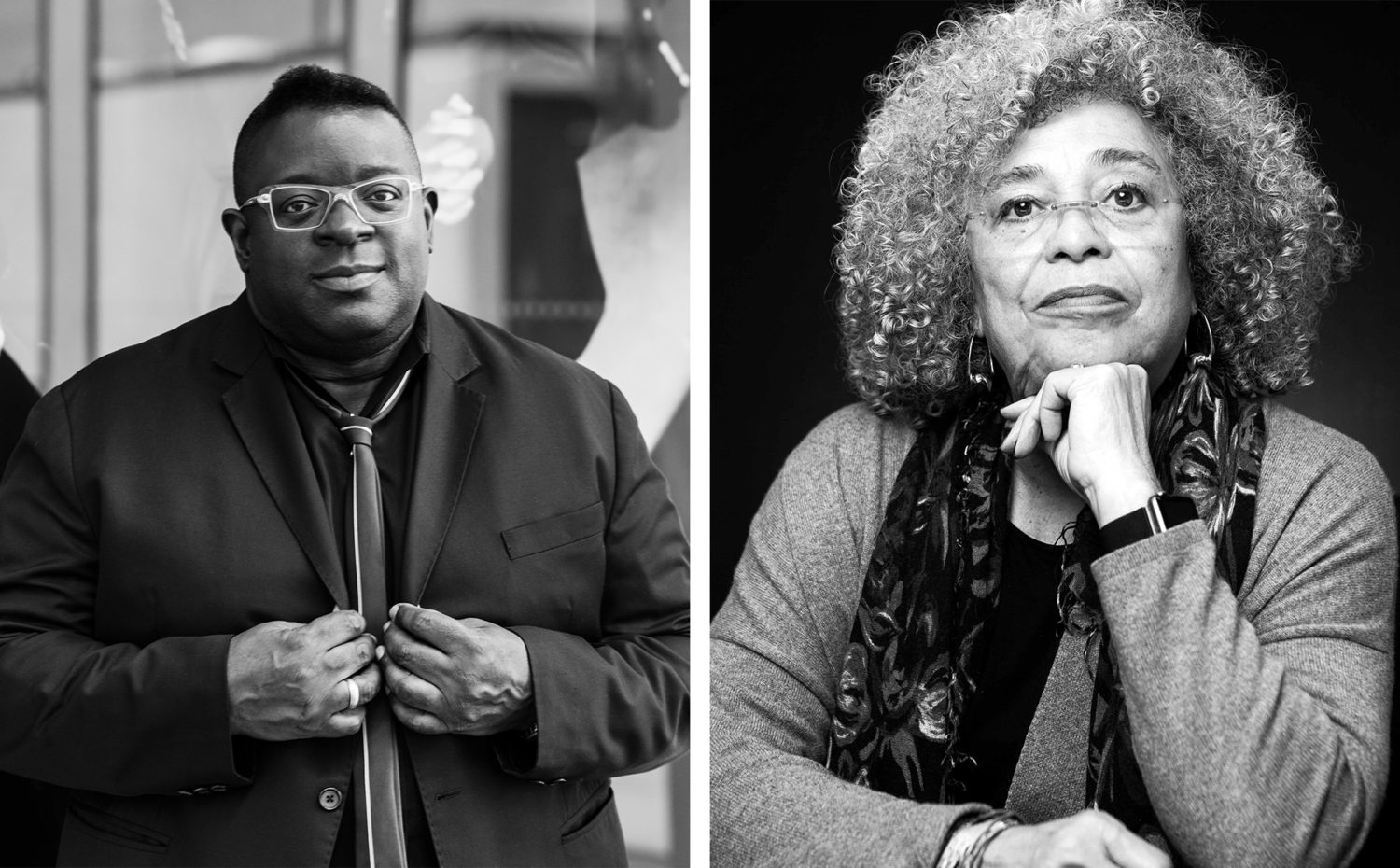 Hosted by San Francisco's McEvoy Foundation for the Arts, and live on Zoom from 6–7pm PST on Wednesday 11 November 2020, Davis joins artist Isaac Julien to discuss his immersive, moving-image installation Lessons of the Hour and Frederick Douglass' resonant voice in contemporary racial and social justice movements. The West Coast premiere of Lessons of the Hour includes an exhibition of Julien's related photography and selections from the McEvoy Family Collection that further explore questions of identity, justice, history, and image-making in the film installation.
Julien was born in 1960 in London, where he currently lives and works. His multi-screen film installations and photographs incorporate different artistic disciplines to create a poetic and unique visual language. His 1989 documentary-drama exploring author Langston Hughes and the Harlem Renaissance titled Looking for Langston garnered Julien a cult following while his 1991 debut feature Young Soul Rebels won the Semaine de la Critique prize at the Cannes Film Festival. Having recently worked on conserving and restoring Looking for Langston images from his extensive archive, he exhibited photographic works at London's Victoria Miro Gallery.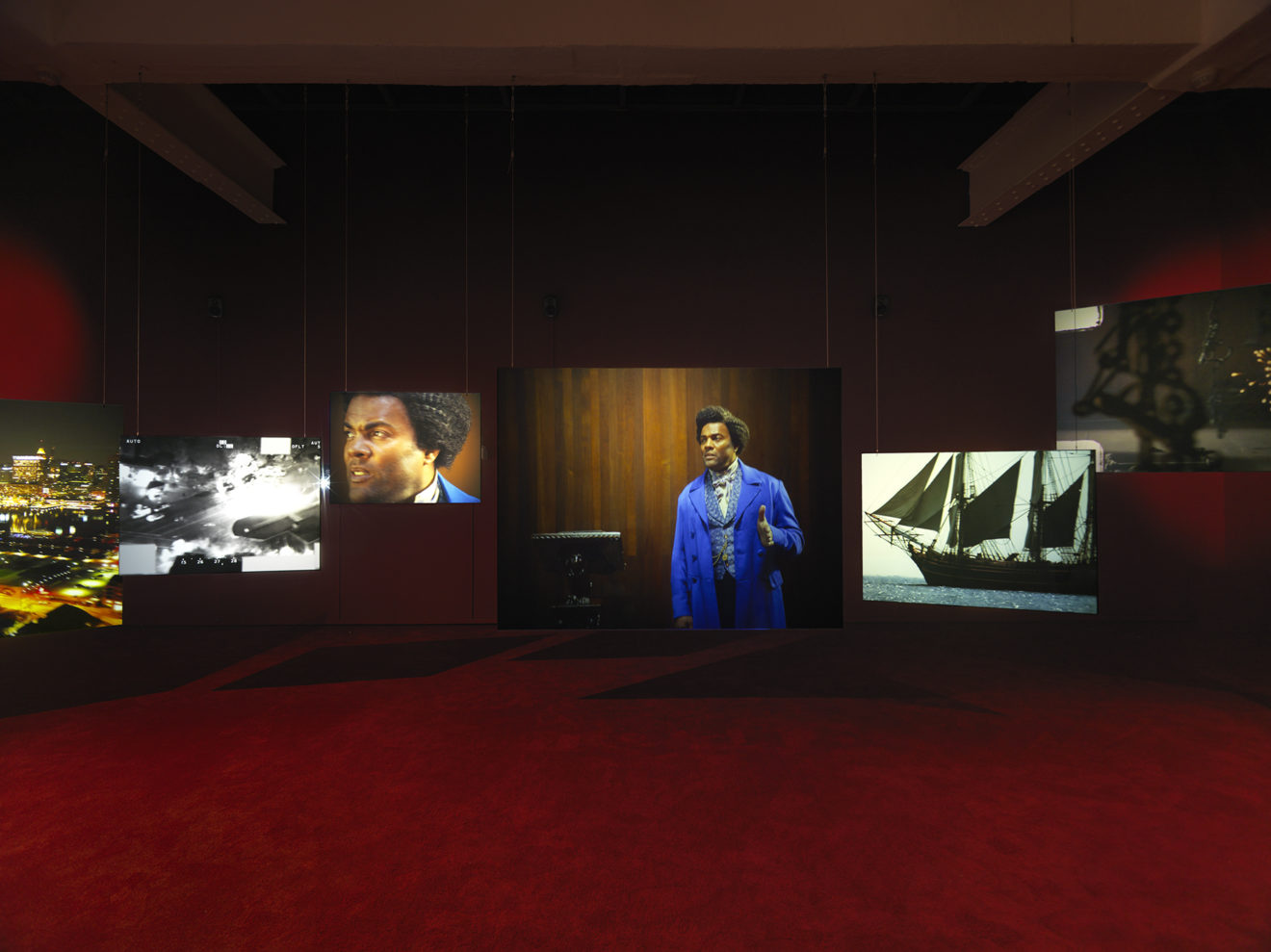 The McEvoy Foundation for the Arts' New Labor Movements, a resonant original programme of film and video shorts curated by Leila Weefur, explores contemporary visions of America and concepts of transnational Blackness. A series of online conversations with highlighted artists and invited thinkers and scholars take place throughout the run of the exhibition. This particular conversation is co-presented with the Museum of the African Diaspora and San Francisco Public Library, and the programme is moderated by Sarah Lewis, associate professor of history of art and architecture and African and African American studies at Harvard University.



Angela Davis and Isaac Julien in Conversation, Moderated by Sarah Lewis / 11 Nov 2020 (6–7pm PST) — Webinar Registration



Feature image: Angela Davis. FBI Wanted Flyer #457, 1970. Courtesy of Schlesinger Library.