Interview: Congolese-Belgian Rapper & Director Baloji On Pushing The Limits Of Reality
Rapper, artist, poet and film director, Baloji was born in Lubumbashi, Democratic Republic of the Congo, and raised in Belgium. After starting his first rap collective, Starflam, as a teenager, in 2008, Baloji released his debut solo project, Hotel Impala, an album conceived as a reply to a letter he received from his mother after a 25-year absence. "Baloji" means "man of science" in Swahili, but during the colonial period, that meaning shifted as a result of Christian evangelisation to signify "sorcerer." Baloji directs his own videos and creates the visuals for his varied projects. His first short fiction film, KANIAMA SHOW, was released in 2019, taking the form of a satire on African propaganda TV shows. Perhaps his best-known work, ZOMBIES, compellingly brings together tribal motifs and digital culture to reflect on society's need to be permanently online. To learn more about the fascinating polymath and what he's got planned next, Something Curated spoke with Baloji.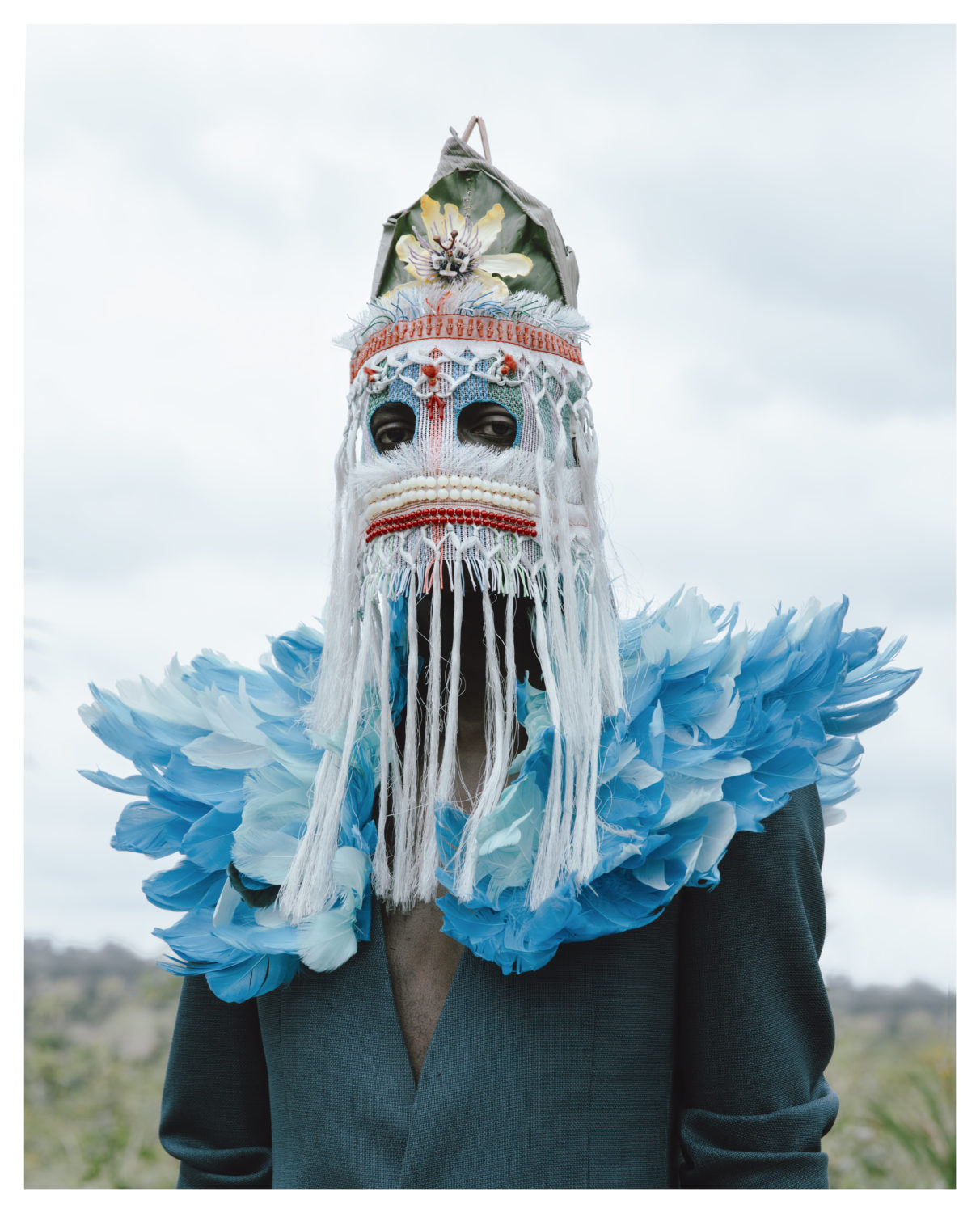 Something Curated: Can you give us some insight into your background; how did you enter this field?
Baloji: I am a self-taught artist — I stopped school too early to have any degree, so my relationship with creation is really motivated by the jubilant desire to create. I started making films because nobody told me it was impossible, and I started working on decoration and styling for budget reasons. That forced me to conceive creations as complete entities in their own right — everything is part of a whole, contributing to the narrative and helping the viewer to enter into your story. It's a long process but I like to work with the seriousness of a child having fun and I think it's the most exciting thing in creation — empirical and playful. 
SC: Your practice encompasses several mediums from music and film to image-making and poetry — is there an overarching ethos that tethers these diverse outputs?
B: No, it's really about seeing art as a playground that requires discipline and surrounding yourself with the right people in certain areas of expertise. I like the medium of the image because it allows me to include all the other disciplines; it is a collective expression of a personal initiative. Writing for me is the space where you can reinvent history and let your imagination run free because there are no rules except the ones you impose on yourself. Therefore, cinema allows us to push back the limits of reality.



SC: What are you working on at present, and how has the pandemic affected your way of operating?
B: I'm in the long process of funding my first feature film called AUGURE — we have 50% of the budget, which is good, but it's a lengthy process and a hard industry. Connected to the film AUGURE, I'm working on a music project, building the backstories of the four main characters of the film; it's between a soundtrack, music inspired by the film and a traditional album. I also just finished writing three short films and am now starting the funding process and preparation, which is my favourite phase. Besides that, I'm preparing for my first exhibition, taking place in 2021 in Bordeaux, France, and I hope to be back on the road with my band, doing film screenings with live soundtracks by 2022.
SC: Your projects are imbued with complex and emotional narratives — how do you think about storytelling in your work?
B: I come from a musical culture, and am a believer in the idea that you enter into a song for the music and you stay for the lyrics. I like art that allows you to develop a narrative with layers and offers different degrees of discourse. I'm very attached to the idea of keeping my work meaningful, rather than only having aesthetic content — this opulence of beauty that we have online is only constructed to show how cool we are, howfashionable we are… I cannot connect with this type of content.
SC: What do you want to learn more about?
B: I want to learn about lighting for sets because it's a very important element of production that I still don't know how to control, and have zero knowledge on. It's an important part of the process: playing with shadow, colours, intensity, light positions and much more! I'm coming from the natural light side of things but it's a big challenge to work on film and photography indoors without this expertise. On the music side, I really want to learn how to programme drums and hi-hats, specifically since drums are the pulse of the song/beat.



Feature image: Still from ZOMBIES, 2019 / Courtesy Baloji