The Architecture Of Eating
"The main character of television shows, cultural events, and festivals, the undisputed ruler of social media, food has become more than just a simple nourishment. In the contemporary world, food means history, identity, a memory of place and tradition in which cooks became the new custodians. They became gurus, role models, leading stars of the cultural and communicative contemporary scene. If the cooks are superstars, their stage is the kitchen, and their audience sits in dining rooms. In this complex ecosystem, architecture plays a fundamental role by qualifying itself as a theatre of the great gastronomic miracle of our time," proclaims Bologna-based architectural institution YACademy, which last year launched a programme focussed on the study of architecture for food.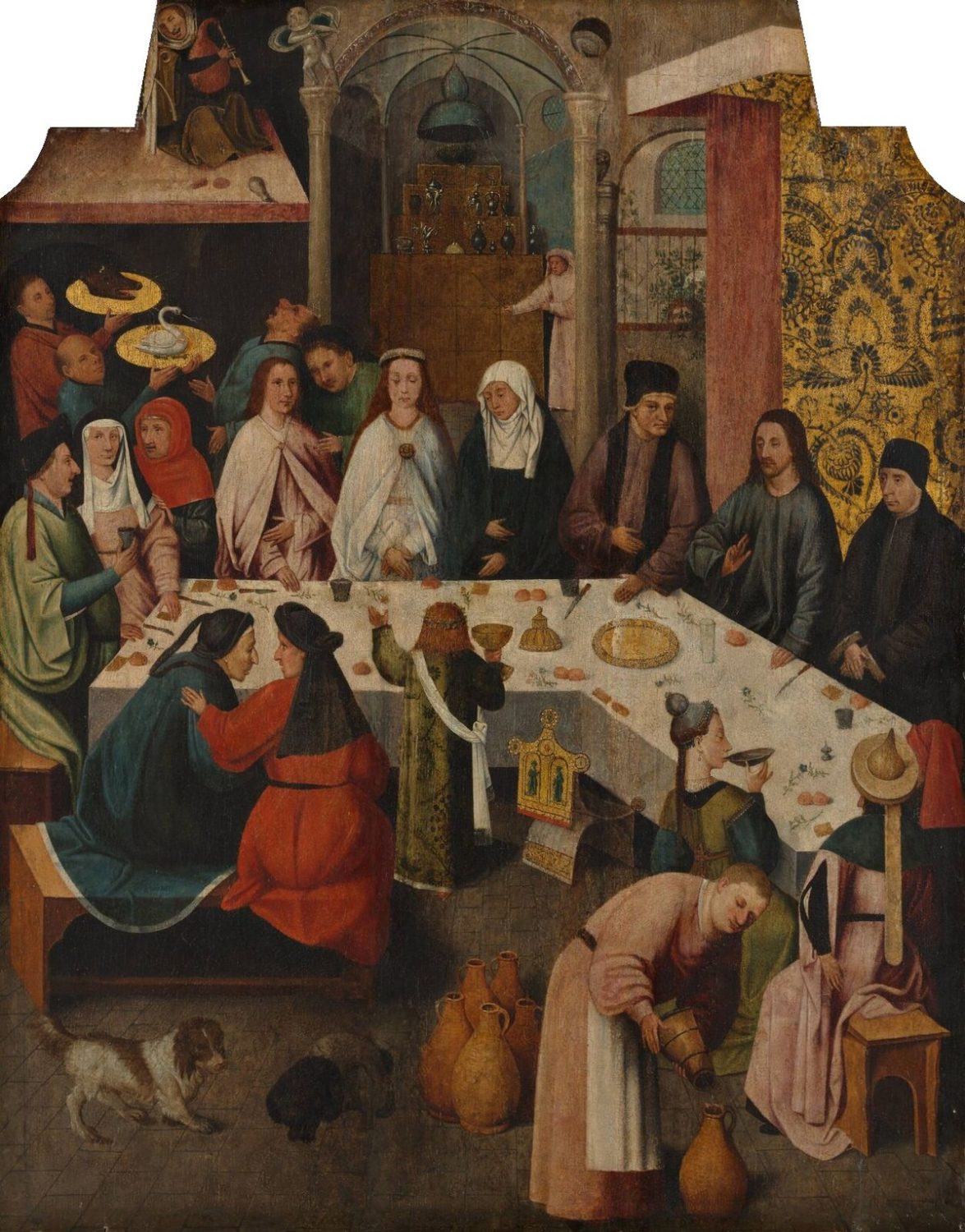 Predating the restaurant, almost every historical era has defined its own archetype within the structure of grand feasts, all in some manner reflecting the contemporary time and society they are a product of. Here too, the physical setting framing the meal has been of critical significance. Published in the Nordic Journal of Architectural Research, academics Anna Marie Fisker and Tenna Doktor Olsen explore the relationship between food, architecture and experience design, observing: "As part of the staging, it has not just been the food and the taste of the food which have contributed to the sumptuous experience, but especially also the interior decorations and spatial configurations characterising the settings around the feast."
Purchasing a prepared meal or snack outside the private home has been possible in most European cities since the Roman Antique period and the Middle Ages where cookshops soled hot dishes to be eaten "on-the-go." In time, these street vendors evolved into taverns, alehouses, inns, and actual restaurant settings as we know them today. It is widely thought that in the West, the earliest incarnation of the modern restaurant hails from Paris, France, though even earlier examples of formal public dining have been documented some 600 years prior in Asia. Records suggest the very first establishments that were recognisable as restaurants were born around 1100AD in China, when cities like Kaifeng and Hangzhou were home to bustling urban populations of more than a million citizens respectively.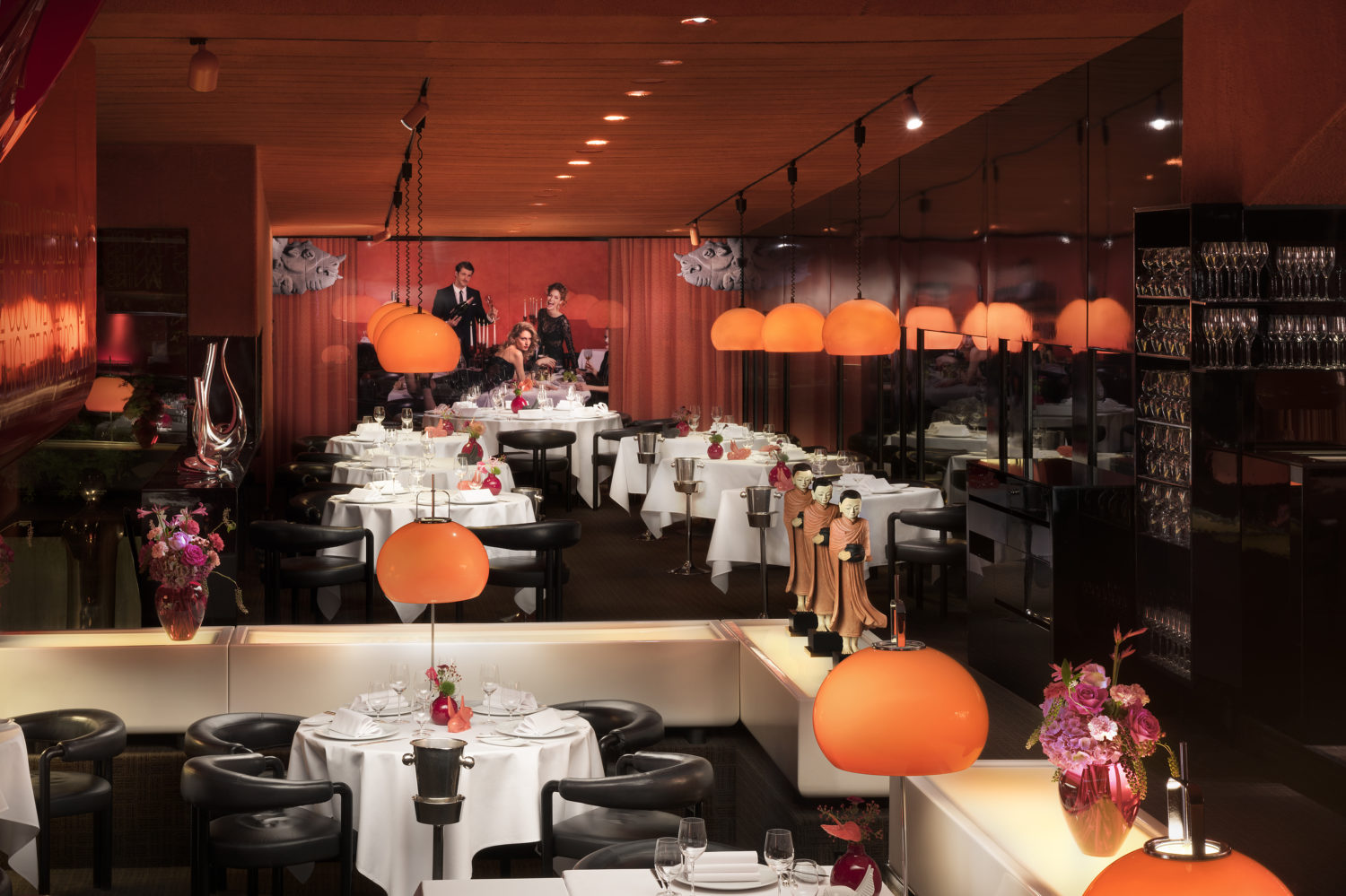 Interestingly, much of the information we can garner of early restaurant culture comes from architectural records, underlining how intrinsically linked these fields are. "It is not an obvious subject, but once one has come to think about it, the combination is not surprising either: food and shelter are as essential to the development of civilization as fiber and fuel. Cooking and building both imply the transformation of (raw) materials applying energy while following rules to reach a final result: a meal or an inhabitable space. Time scales may be different, but if there is anything like coherence in culture, both activities must have at least some symbolic, structural or metaphorical relationship," observes Stefaan Van Ryssen in the MIT Press academic journal Leonardo.
In Food + Architecture, architect and professor Karen A. Franck suggests that being able to visit a public place of refreshment regularly, to linger and socialise, gives people an alternative to home and work — "a third place" which generates a sense of community and offers an opportunity for discourse. Today, certainly in the context of urban centres, a restaurant can provide a moment of respite. City eateries have employed increasingly innovative methods to create the illusion of a space that somehow operates outside of the stress, the noise and the fast pace of urban life, each intending to offer a nuanced, unique, and memorable experience that delights diners and keeps them coming back. Increasingly, too, intimacy has come to be associated with privacy, which finds its translation within architecture and design in walls and lots of them, frosted windows or none at all, basements and most significantly, the branching of one central dining room into separated spaces.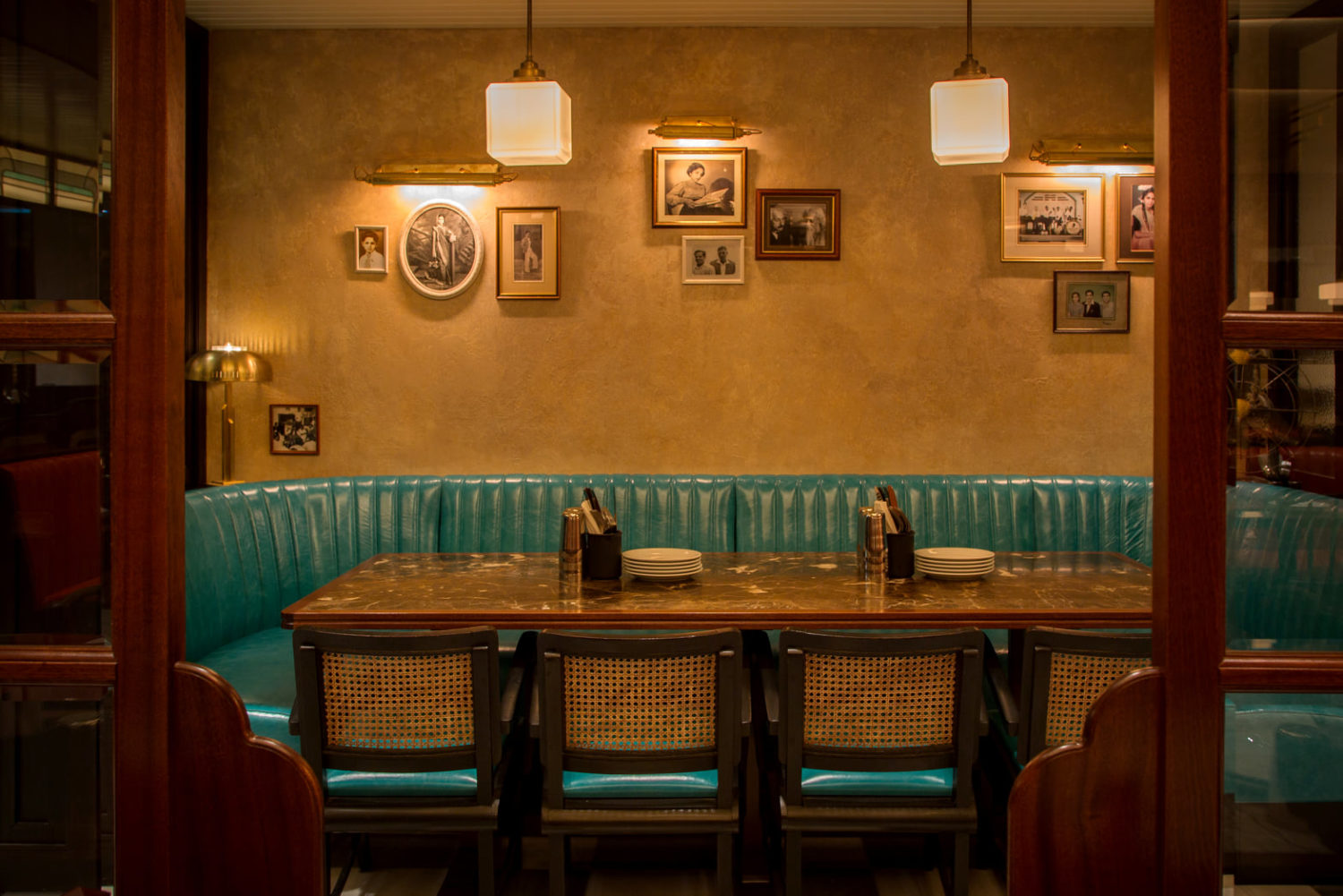 Scholar Barbara Kirshenblatt-Gimblett notes in the book The Senses in Performance, "Most Western restaurants are highly concerned with adding a specific atmosphere or narrative to their food, expressed through architectural means as interior décor, tableware, or preparation and servings of the food." Expanding on this idea, Dishoom co-founder Shamil Thakrar explains to Something Curated, "When we create a Dishoom, we always imagine it as an Irani café deeply rooted in some aspect of Bombay history. For example, in Carnaby, the setting is Bombay's rock scene, which flared up briefly in the 1960s and 1970s. In King's Cross, the setting is in a notional go-down (or warehouse) near Victoria Terminus, the Independence movement a backdrop. We then sit down and write a story – a different founding myth – for each Dishoom. The creative of each café is based on this founding myth. Literally every single aspect of the design (no detail too small) is informed by it."
This notion of a "founding myth," however rudimentary, is an idea that is central to the architecture of eating, exemplified by impressive medieval feasts, boasting laden tables and inventive decorations referencing predating histories, to early Parisian restaurants, which quickly became places to see and be seen. While certainly contemporary urban dining establishments have taken the art of place making to new levels, largely due to the competitive nature of the food industry today and the need for differentiation, the union of food and shelter outside the home, beyond their imperatively functional characteristics, has long been a playground for creativity and storytelling, and will undoubtedly continue to be — post lockdown!



Feature image: McDonalds, Roswell, New Mexico, USA (via Pinterest)